Iconic California Sipping: Popular Drinks From The Golden State
California, the land of innovation and creativity, is home to some of America's most iconic beverages. From refreshing fruit concoctions to some of the world's finest wines, the Golden State produces an array of popular drinks that truly embody the California spirit. Let's explore some of California's most legendary beverages!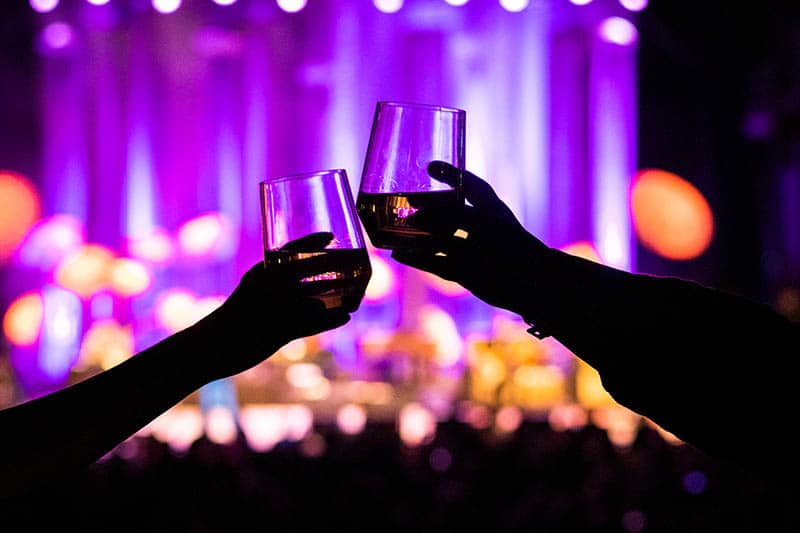 A Taste of the Golden State: Iconic California Drinks.
California's iconic beverages offer a delightful journey through the state's diverse flavors and rich history. From the sweet indulgence of a Date Shake to the innovative and refreshing Arnold Palmer, these drinks capture the essence of the Golden State and provide an unforgettable taste of California's vibrant culture.
Sweet Indulgence: California's Legendary Date Shake.
A true California classic, the date shake originated in the Coachella Valley, where date palm trees thrive. This classic creamy concoction combines fresh dates, vanilla ice cream, and milk to create a thick and satisfying drink. Perfect as a refreshing summer treat, date shakes are now a staple in Southern California.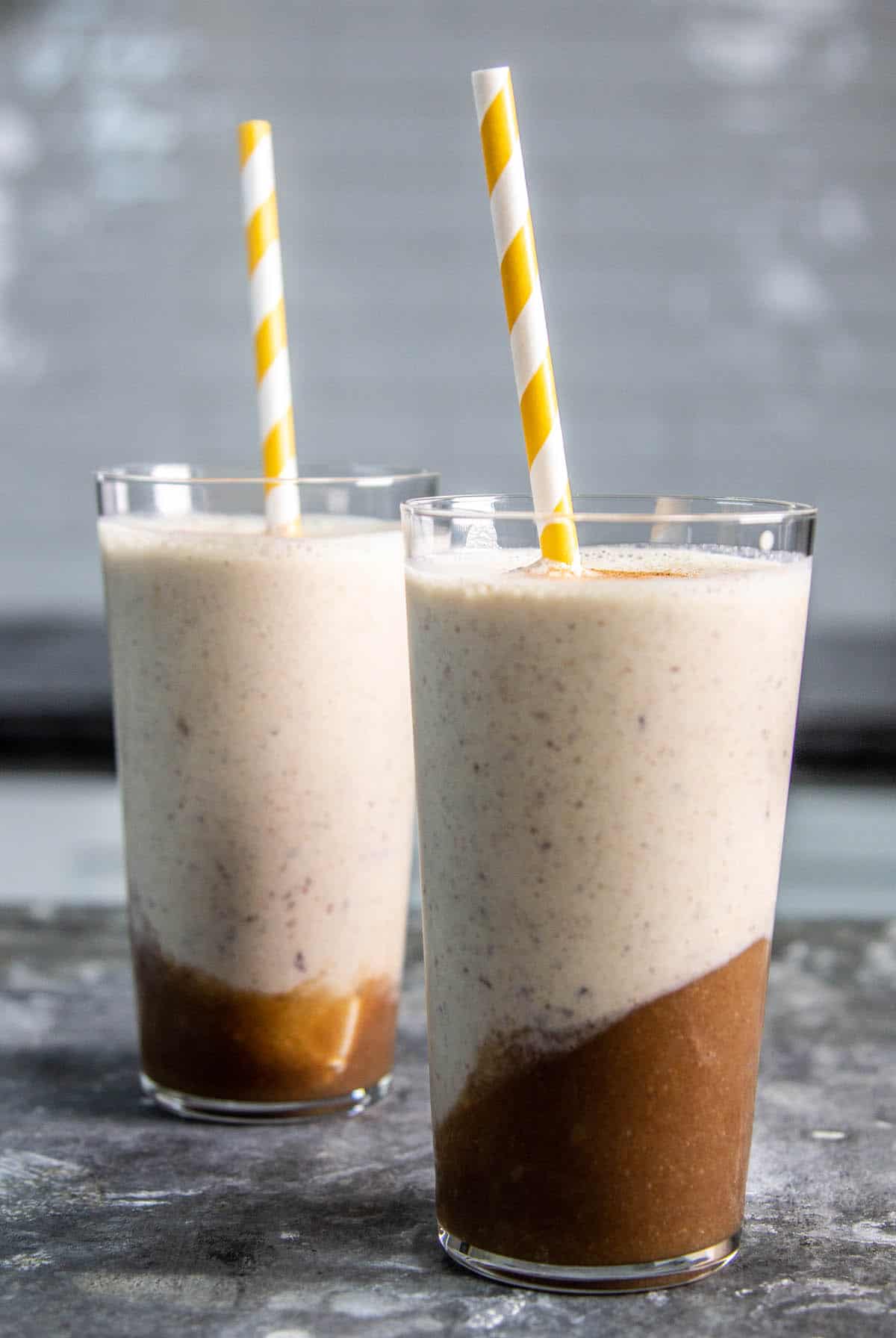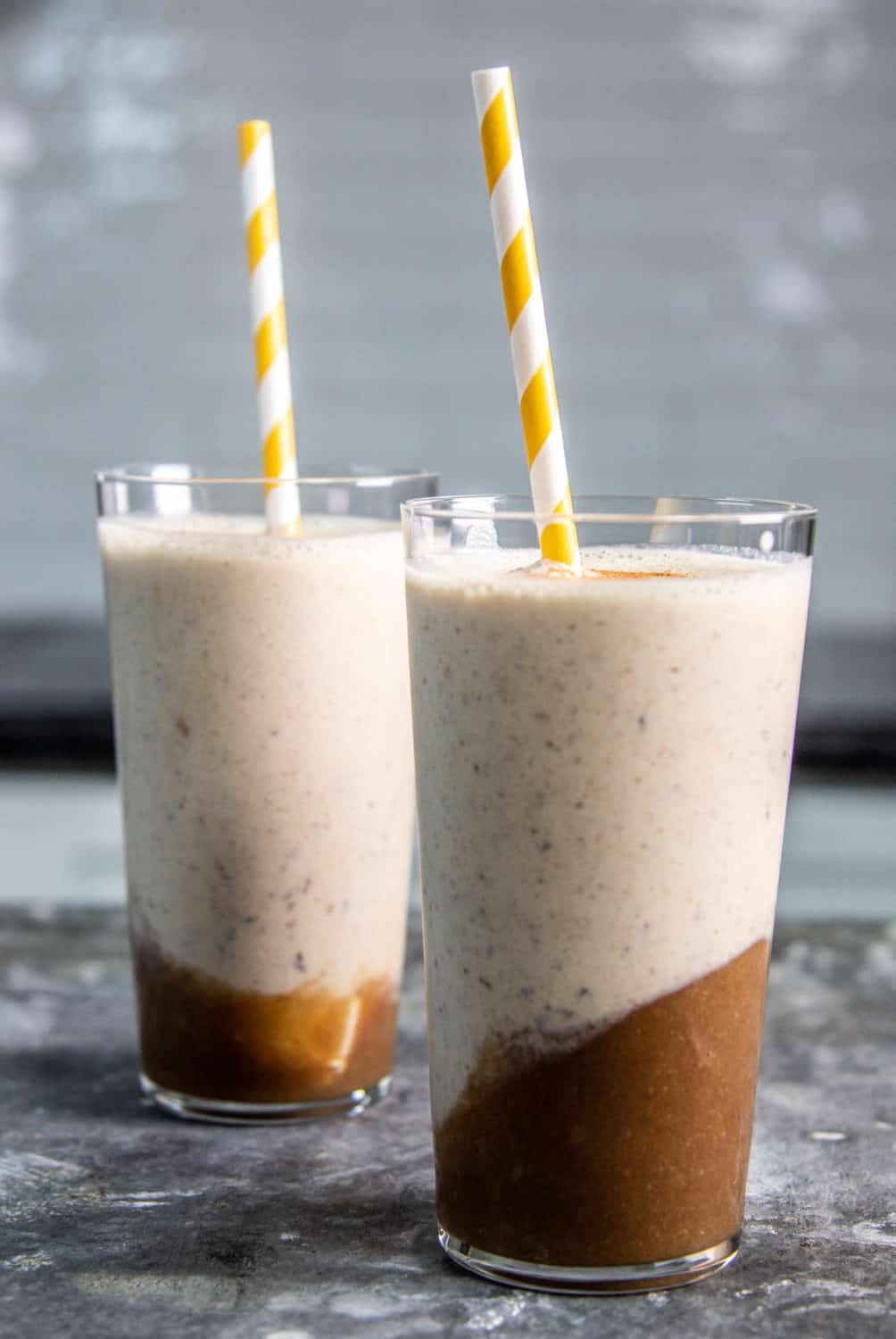 To make our version of one of the Golden State's most popular drinks, you'll need just a few ingredients: dates, vanilla ice cream, almond milk, cinnamon, and our insanely luscious date caramel.
The dates are the star of the show, providing the sweetness and chewy texture that make the shake so delicious. The ice cream adds creaminess and richness, while the almond milk provides a smooth consistency and subtle flavor.
The Orange Julius, a frothy and delicious beverage, was created in the 1920s in Los Angeles. A blend of orange juice, milk, sugar, and ice, this smooth and citrusy drink gained popularity at the original Orange Julius stand. Now one of the nation's most popular drinks, the Orange Julius is still found at some restaurants and fairs, or you can make one at home with our recipe and evoke nostalgic memories of California summers.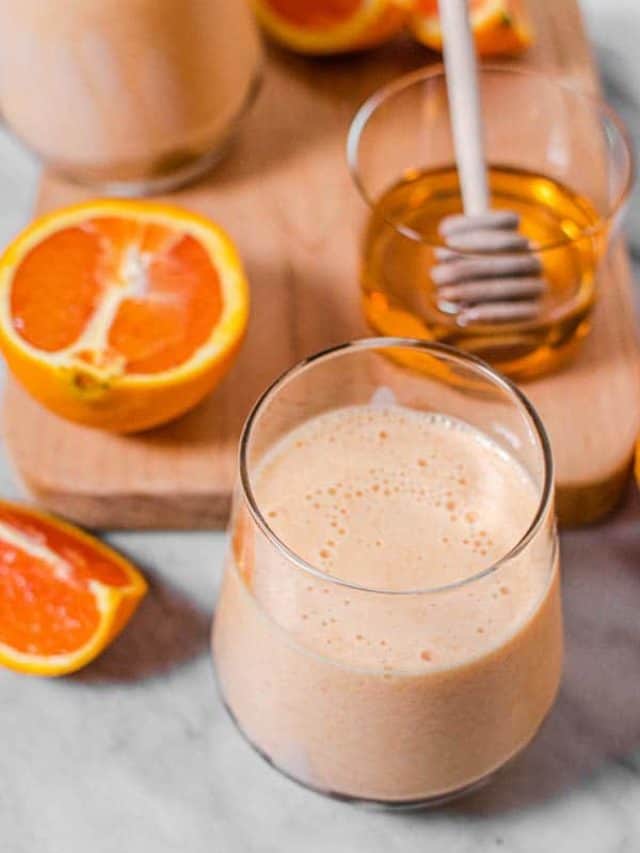 Our Orange Julius recipe calls for a mix of fresh California oranges that have been peeled and partially frozen before being blended with honey, milk, and ice cream. This slightly frothy, ultra-creamy treat is pure nostalgia through and through.
A Cozy Delight: GFree Foodie's Warm Sugar Plum Cocktail.
This Warm Sugar Plum cocktail is a delightful twist on a classic beverage. Made with spiced rum, prune juice, orange juice, and cinnamon, this drink is perfect for those chilly California evenings. The GFree Foodie's version is gluten-free, making it a delicious choice everyone can enjoy.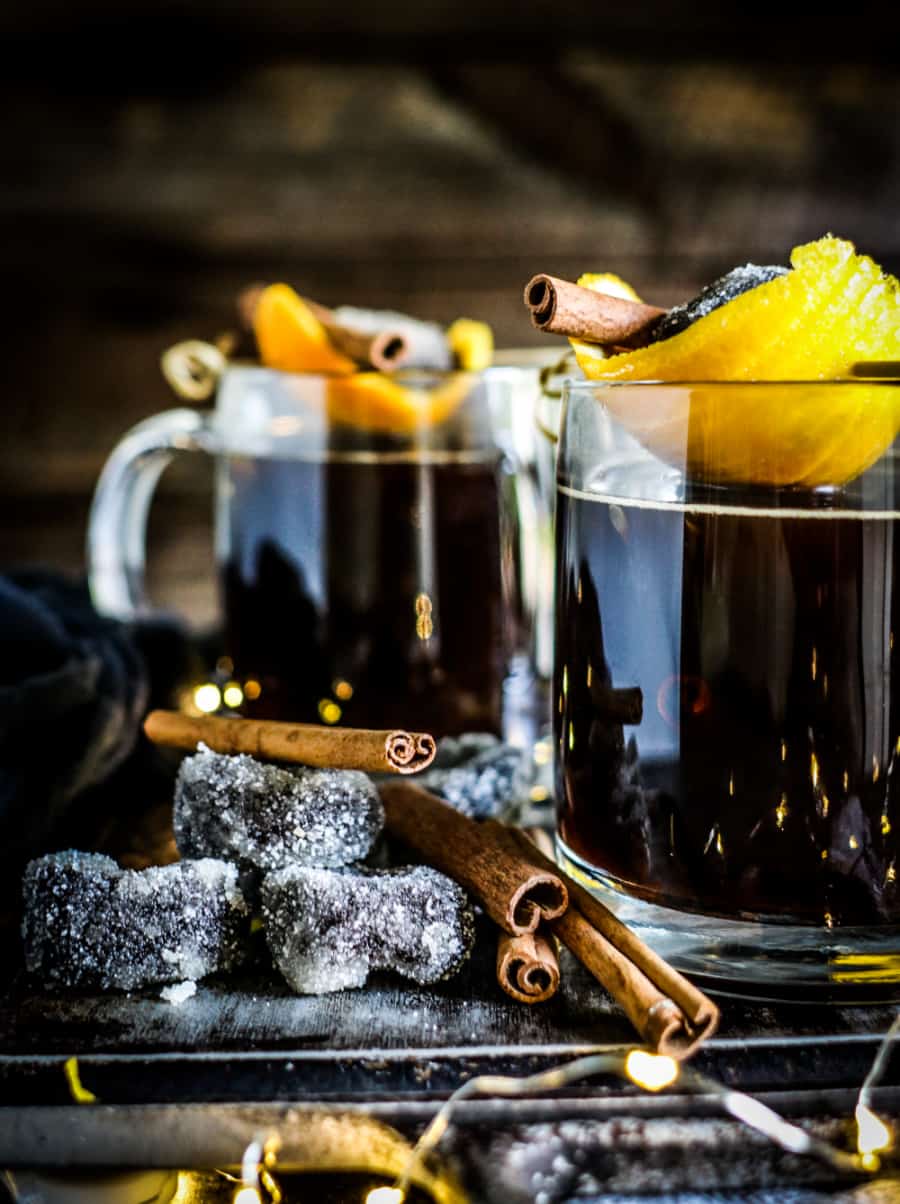 Meet your new favorite winter cocktail recipe!
This Warm Sugar Plum recipe combines a fragrant blend of spices and rum with rich, sweet, caramel, flavors of prune juice. Just perfect for a cozy night in.
The Golden State in a Glass: The Sparkling CA 75 Cocktail.
The CA 75 is a California take on the classic French 75 cocktail. A mix of California sparkling wine, California Vermouth, lemon juice, and simple syrup, the CA 75 boasts a refined and effervescent character. Ideal for special occasions or a sunny brunch, this cocktail is a testament to the Golden State's love for fresh and bright flavors.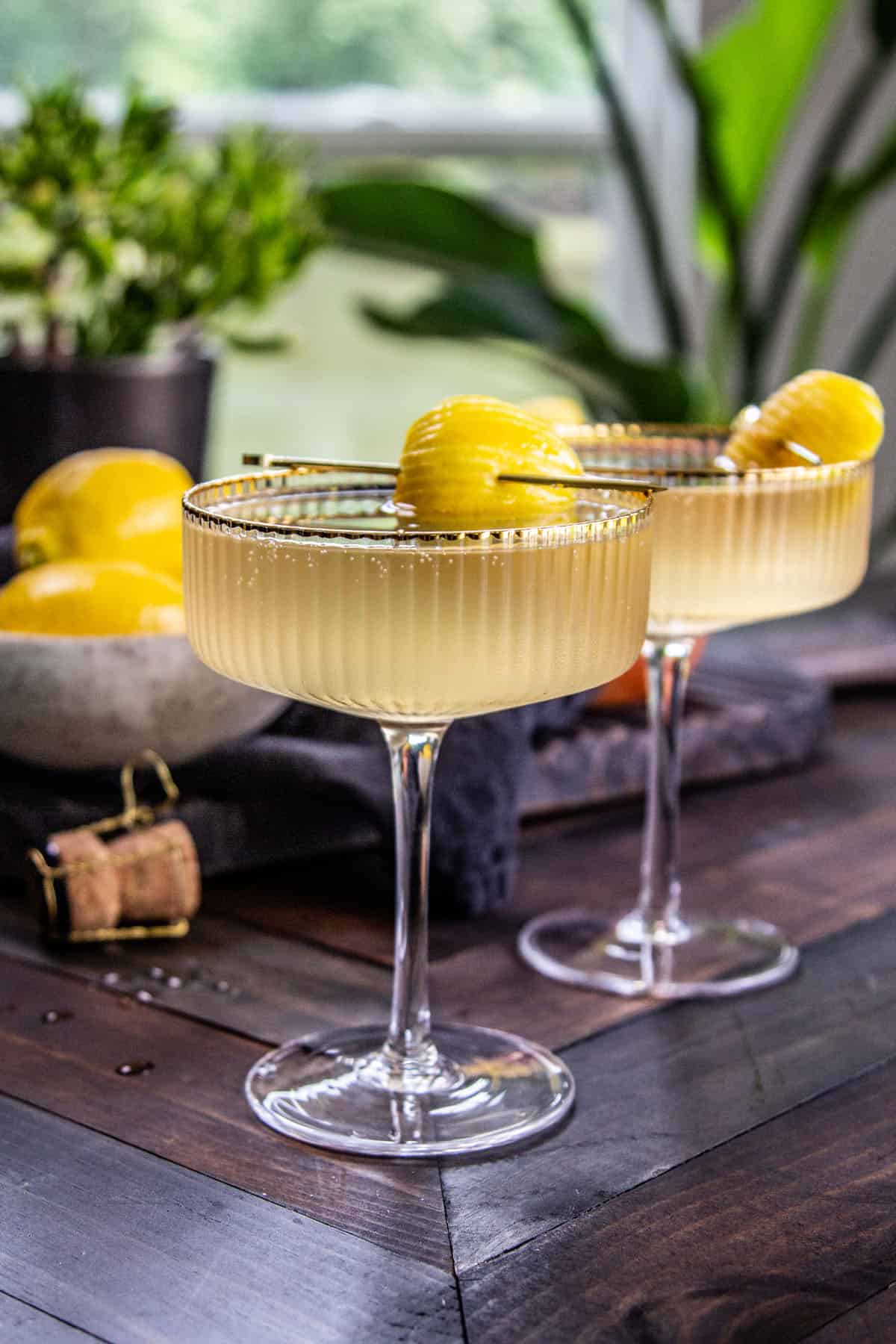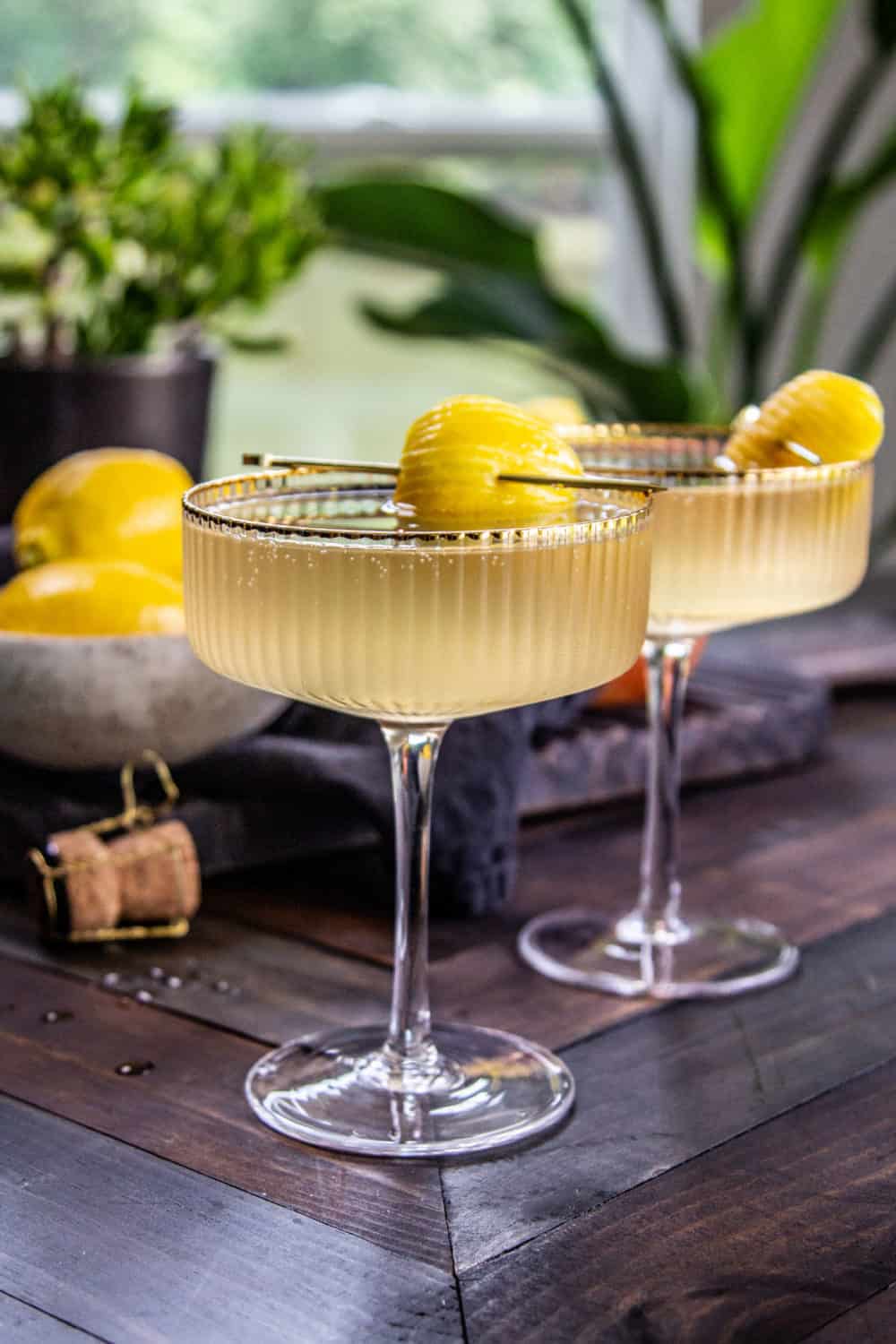 This lemon cocktail is as bright and effervescent as the ocean views you'll see driving California SR75 to San Diego.
If you are a fan of a classic French, 75 you will love our So Cal-inspired spin. This lemon cocktail calls for dry vermouth from California in place of the gin in the classic version.
Vineyard Royalty: The Renowned Napa Cab.
Napa Valley, a premier wine-producing region, is known for its world-class Cabernet Sauvignon. Often called "Napa Cab," this rich, full-bodied red wine features bold flavors of dark fruit, chocolate, and spice. A perfect accompaniment to a nice steak dinner, Napa Cab has earned its reputation as a California wine icon.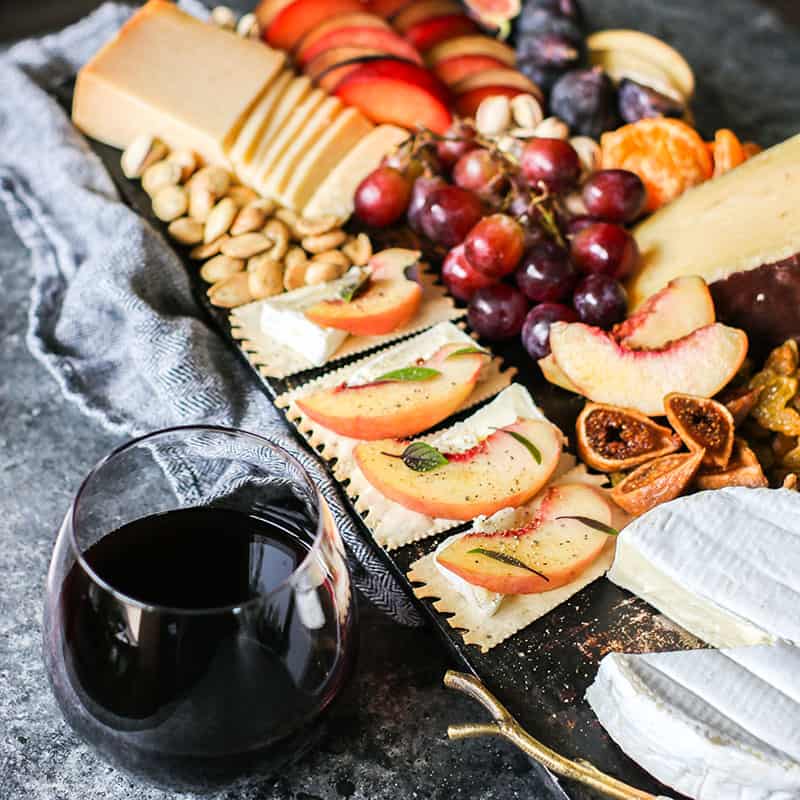 What to pair with Napa Cabernet.
Napa Cab pairs wonderfully with hearty, flavorful dishes due to a robust nature. Rich red meat dishes like steak, lamb, or braised short ribs complement the wine's bold flavors and tannins. For a vegetarian option, try pairing Napa Cab with dishes featuring earthy mushrooms or roasted root vegetables, as they echo the wine's savory characteristics.
California's Red Treasure: The Versatile Zinfandel.
Another Californian wine classic is Zinfandel, a versatile red grape variety that produces bold and robust wines. Grown primarily in California, Zinfandel is known for its intense fruit flavors and spicy notes.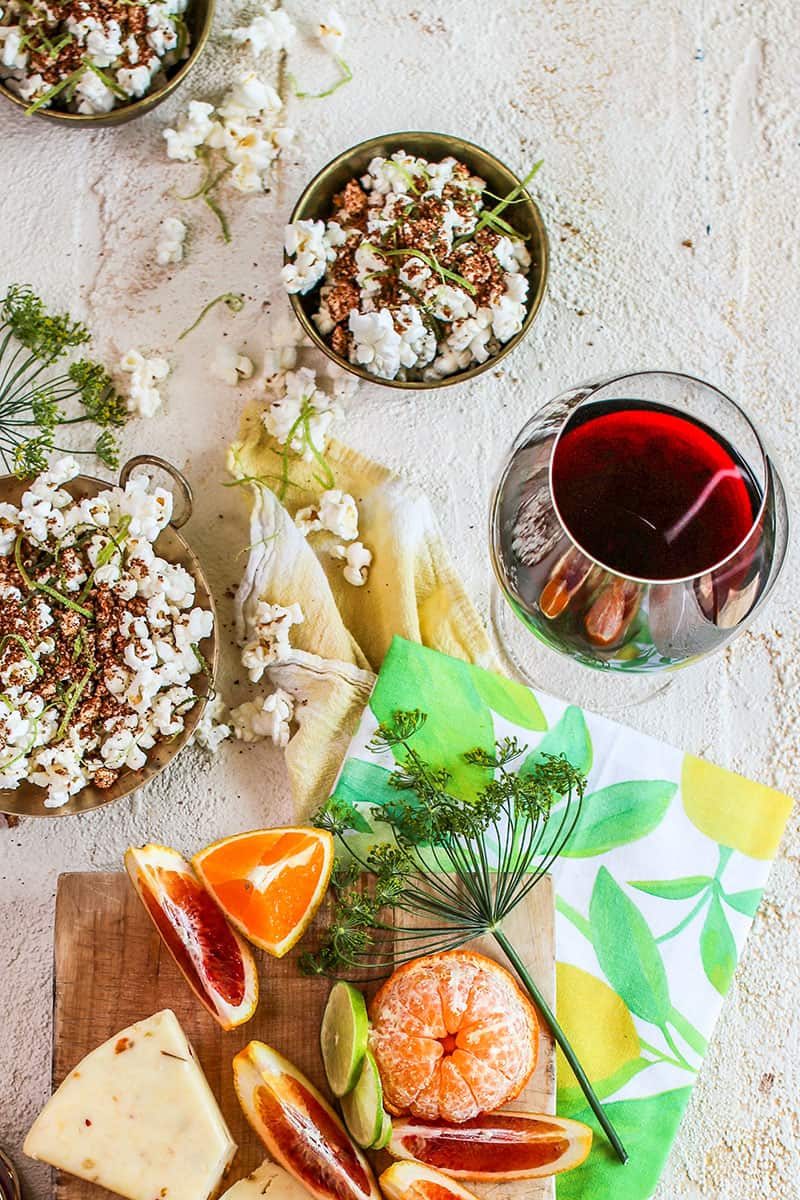 What to pair with Zinfandel.
Barbecue dishes, such as smoked ribs or grilled sausages, complement the bold taste of this wine, and bring out its peppery notes. For those who prefer a lighter meal, Zinfandel also pairs nicely with tomato-based pasta dishes, accentuating the richness of the sauce while balancing its acidity.
Tropical Paradise: Oakland's Original Mai Tai.
The Mai Tai, a quintessential tiki cocktail, was invented by Victor Bergeron who is the founder of Trader Vic's in Oakland. This tropical concoction combines rum, orange curaçao, orgeat syrup, and lime juice, resulting in a deliciously balanced and fruity drink. Enjoyed by the pool or at a beachside bar, the Mai Tai has become synonymous with California's laid-back, tropical vibe.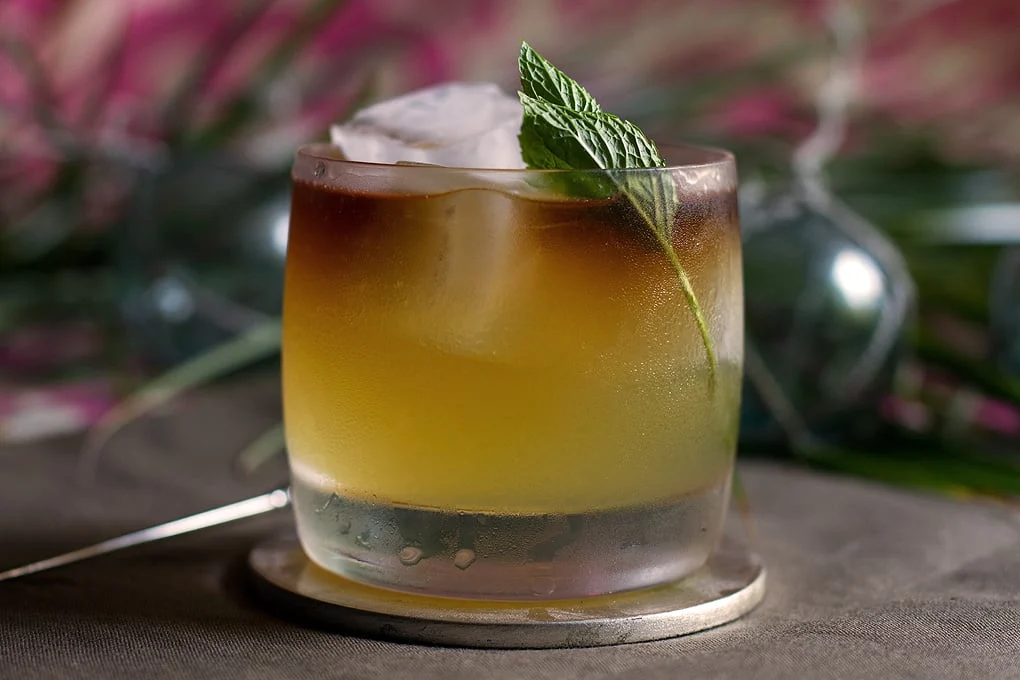 This Mai Tai cocktail from Salt & Wind is not your traditional Mai Tai. Aida, says to think of this as more of a Mai Tai light as it is teamed with passion fruit juice, but is thoroughly Mai Tai in every other respect, including the top-shelf rum.
Lemonade: California Sunshine in a Glass.
California's sunny climate produces some of the juiciest and most flavorful lemons, making lemonade a quintessential beverage of the Golden State. This simple yet refreshing drink, made from freshly squeezed lemon juice, water, and sugar, has become a symbol of warm summer days and outdoor gatherings. In fact, it's probably one of the most popular drinks in this list because it is loved by people of all ages around the world. From homemade lemonade stands to gourmet versions infused with fruits and herbs, lemonade offers a thirst-quenching experience like no other.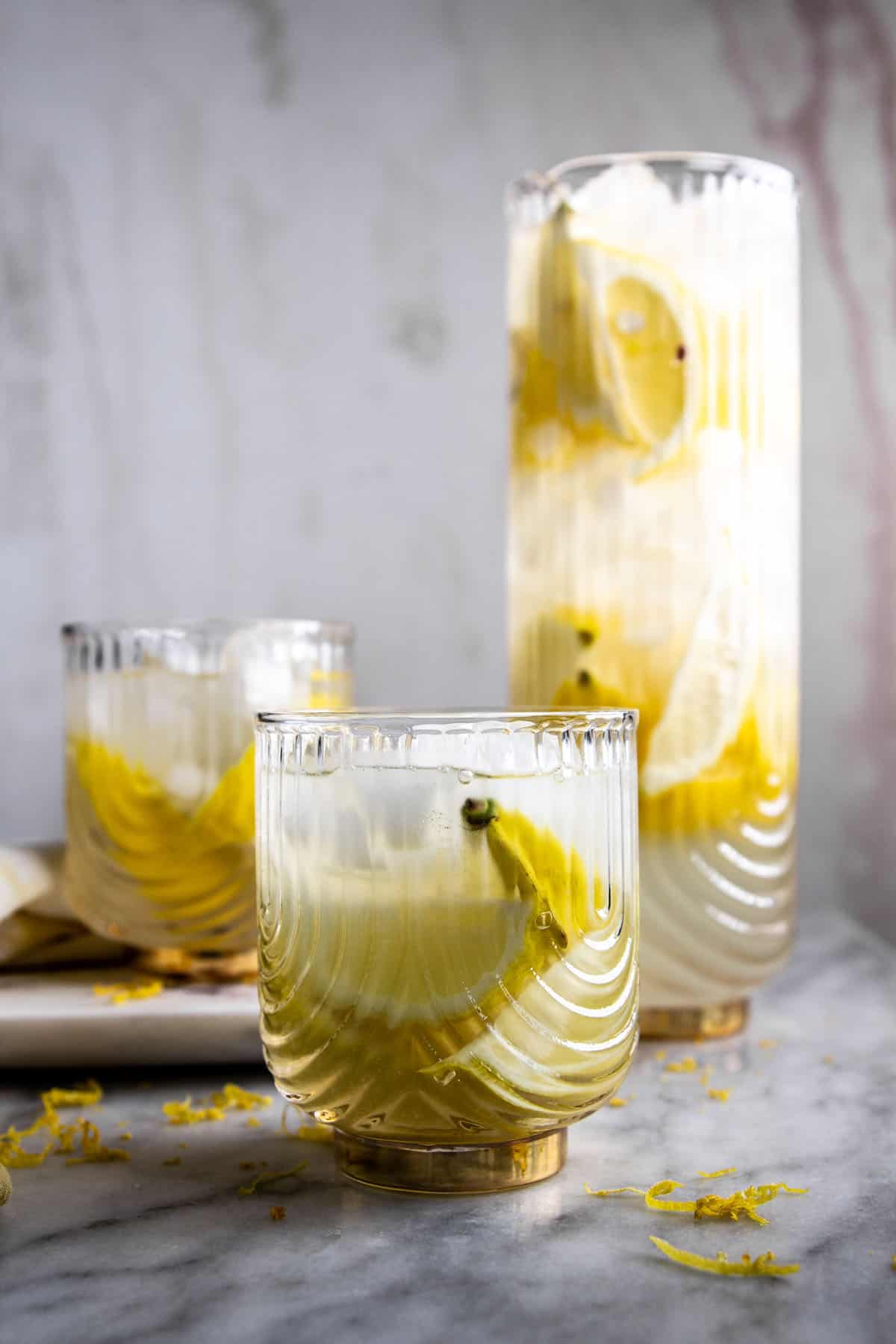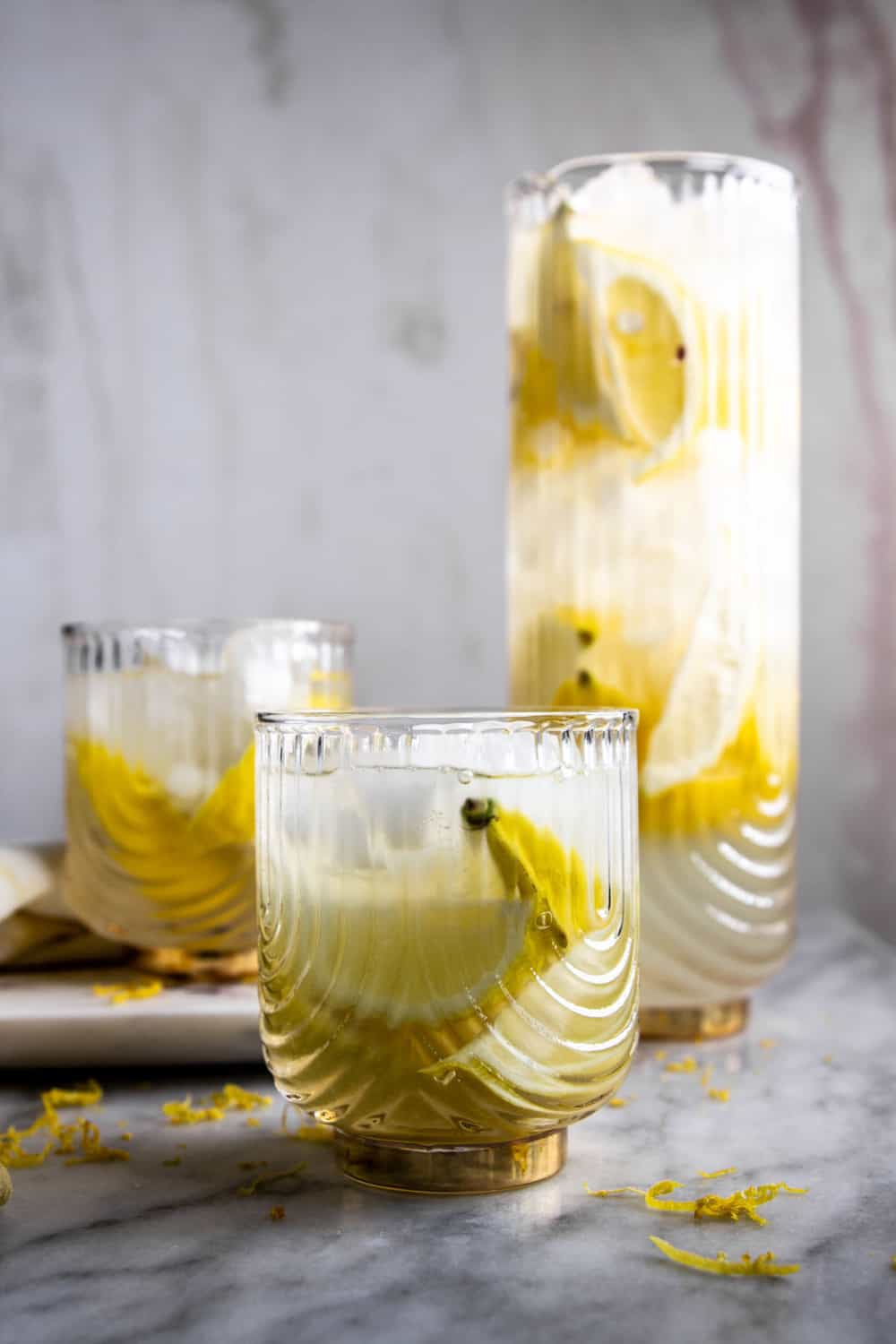 The Classic Arnold Palmer: A Golfer's Delight.
The Arnold Palmer, named after the legendary golfer, is a delightful blend of two refreshing beverages: lemonade and iced tea. This half-and-half concoction, known for a perfect balance of tangy citrus and mellow tea flavors, has become a staple at country clubs, golf courses, and backyard barbecues alike. The classic Arnold Palmer is not only a tribute to the golfer's legacy, but also a testament to California's love for refreshing and innovative drinks.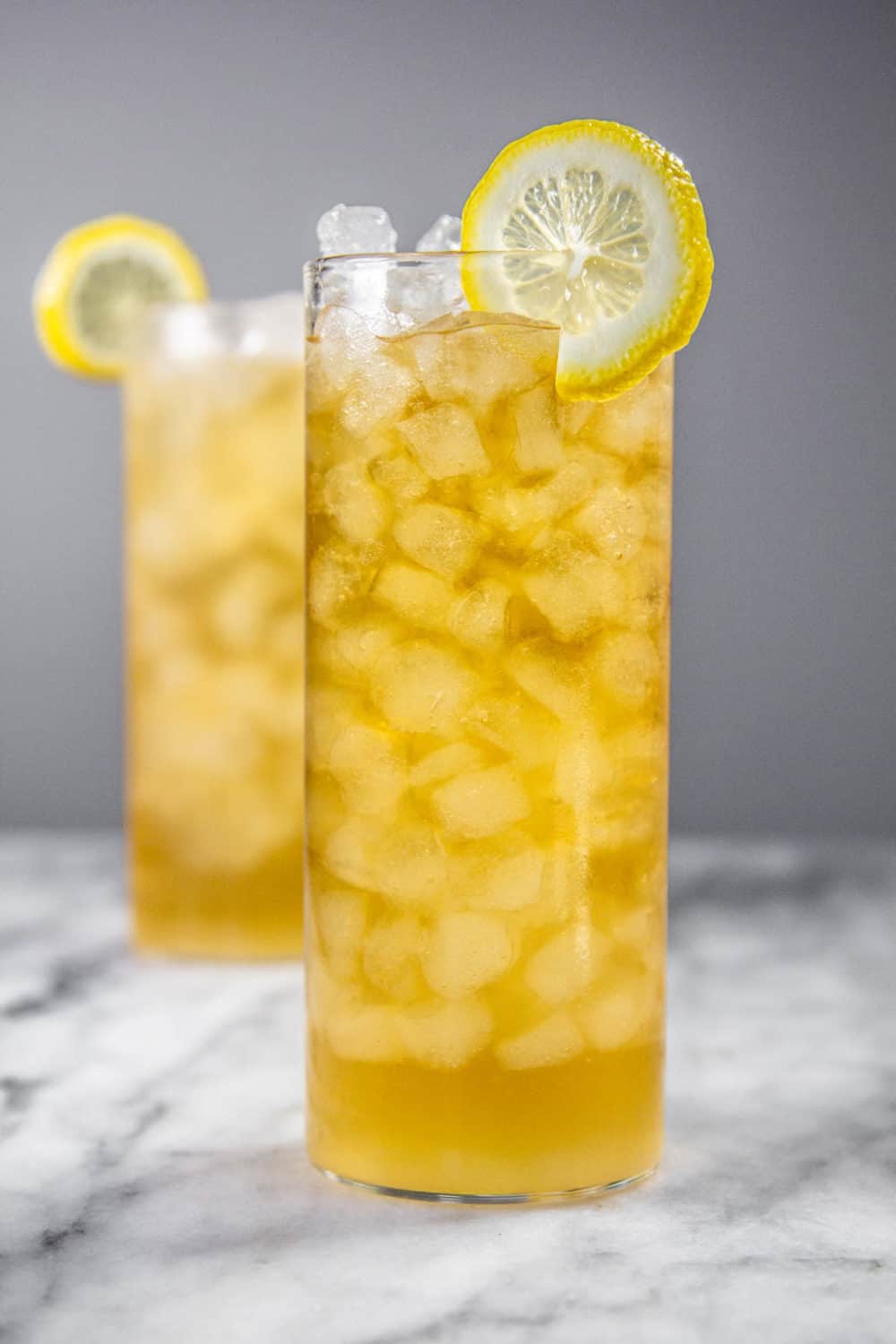 The Arnold Palmer, also known as the "Half and Half," is a refreshing blend of iced tea and lemonade named after the famous professional golfer, Arnold Palmer.
Back in the late 1960s, while finishing up the design of a golf course in the Palm Spring area, the legendary golfer Arnold Palmer stopped by a restaurant on a hot day to order lunch. As he looked over the menu, he decided to try something new and asked the waitress for a mix of lemonade and iced tea. Now this combo is one of the most popular drinks known around the world!
The Buena Vista Café in San Francisco introduced America to the Irish Coffee in 1952. This iconic beverage, made with hot coffee, Irish whiskey, sugar, and a dollop of whipped cream, has warmed the hearts and souls of countless patrons over the years. The perfect pick-me-up on a foggy San Francisco day, the Buena Vista Café's Irish Coffee is a must-try.
Tiki Temptation: Don the Beachcomber's Legendary Zombie.
Don the Beachcomber, a legendary tiki bar in Los Angeles, is credited with creating the Zombie cocktail. This potent mix of various rums, fruit juices, and exotic spices transports drinkers to a tropical paradise. The Zombie has become a tiki classic and a symbol of California's love for innovative, bold, and colorful cocktails.
Nostalgic Sips: A&W Root Beer, California's Classic.
A&W Root Beer, which traces its origins back to a small stand in Lodi, California, has become an American favorite. With its signature creamy and frothy texture, A&W Root Beer perfectly complements a scoop of vanilla ice cream for a classic root beer float. This nostalgic beverage is a delightful reminder of California's rich history of innovation and flavor.
Childhood Charm: The Timeless Shirley Temple.
The Shirley Temple, a non-alcoholic drink popularized in Chasen's LA, was named after the beloved child actress. Made with ginger ale, a splash of homemade pomegranate grenadine, and a maraschino cherry, this sweet and bubbly drink has become a staple for children and adults alike. Chasen's LA also serves the Tequila Sunrise and Roy Rogers, offering a variety of iconic California beverages.
From Vineyards to Tiki Bars: California's Signature Sips.
From tropical tiki cocktails to world-class wines, California's iconic beverages showcase the Golden State's diverse and innovative spirit. These popular drinks not only quench our thirst but also celebrate the rich history and vibrant culture of California. Whether you're basking in the sun, enjoying a backyard barbecue, or exploring the state's renowned vineyards, there's always a Californian beverage ready to tantalize your taste buds.