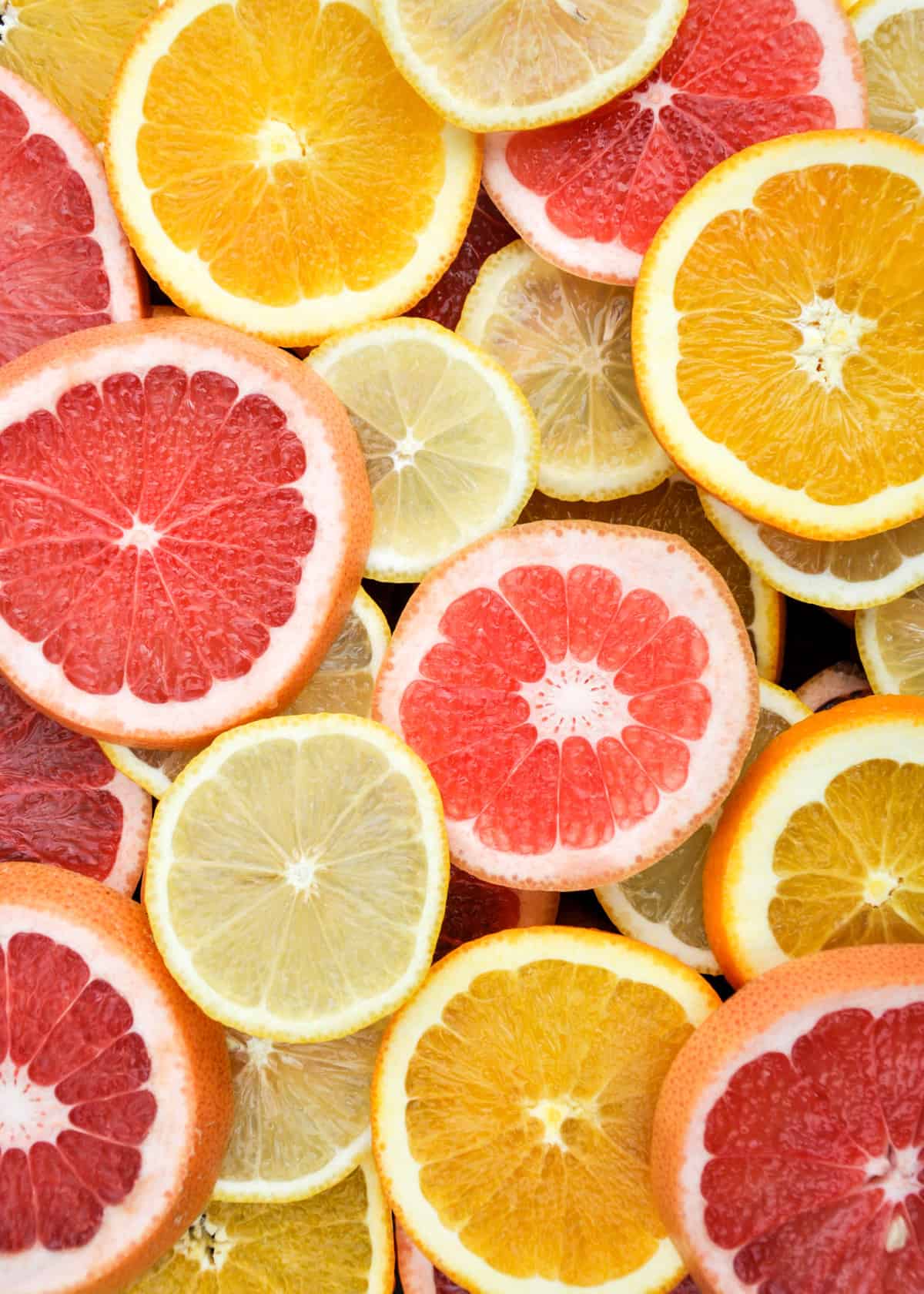 CA GROWN Blog
Discover. Learn. Connect.
California Citrus Recipe Roundup
February 12, 2020
Eat the Season!
Sign Up For Weekly Recipes
« Back to Recipes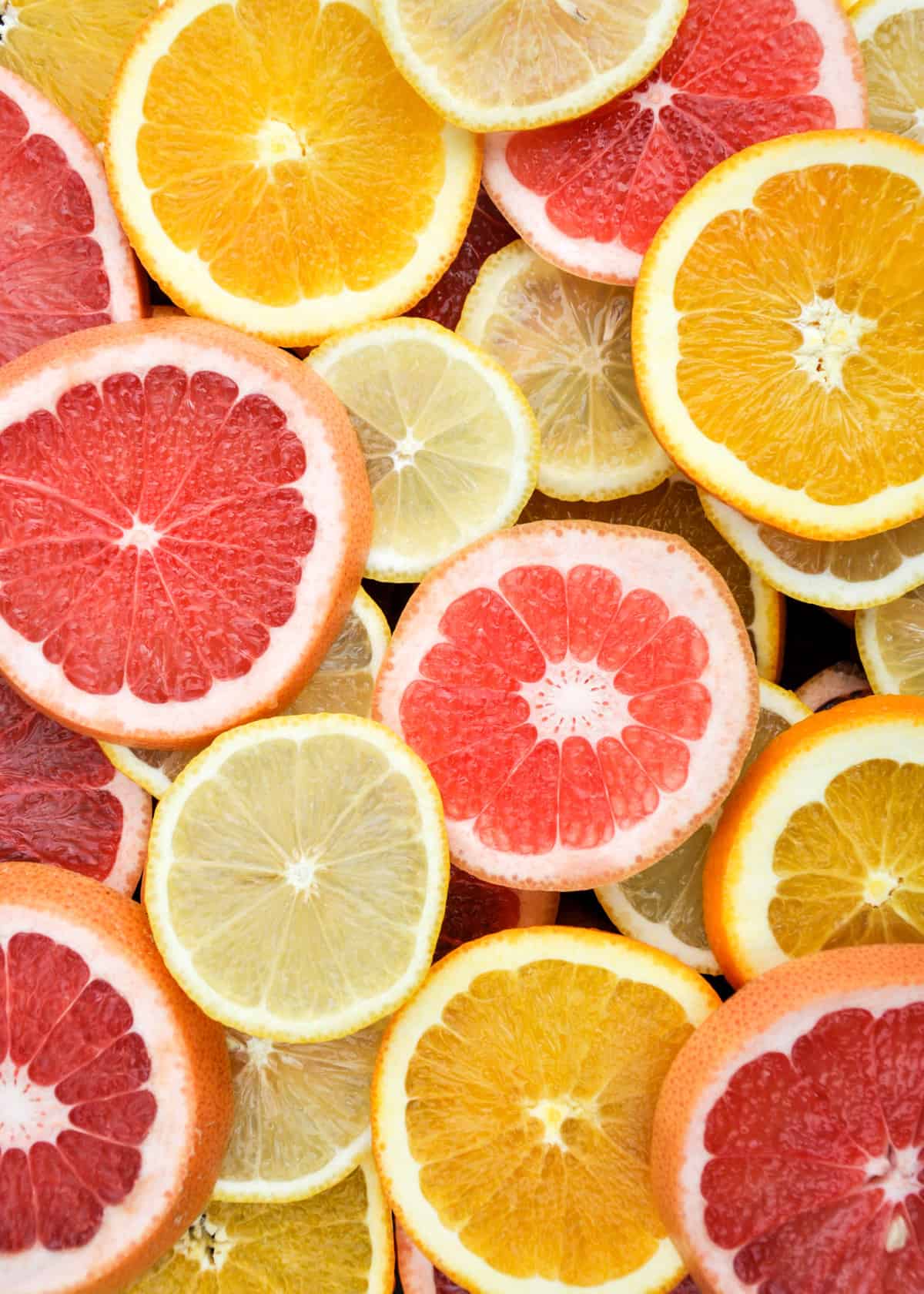 California Citrus Recipe Roundup
I think nature had it right when we were blessed with citrus season in winter. The sweet taste of citrus can always brighten a dreary Winter day.
Whether it's breakfast, snacks, salads or even a main dish, citrus always steps in for the win!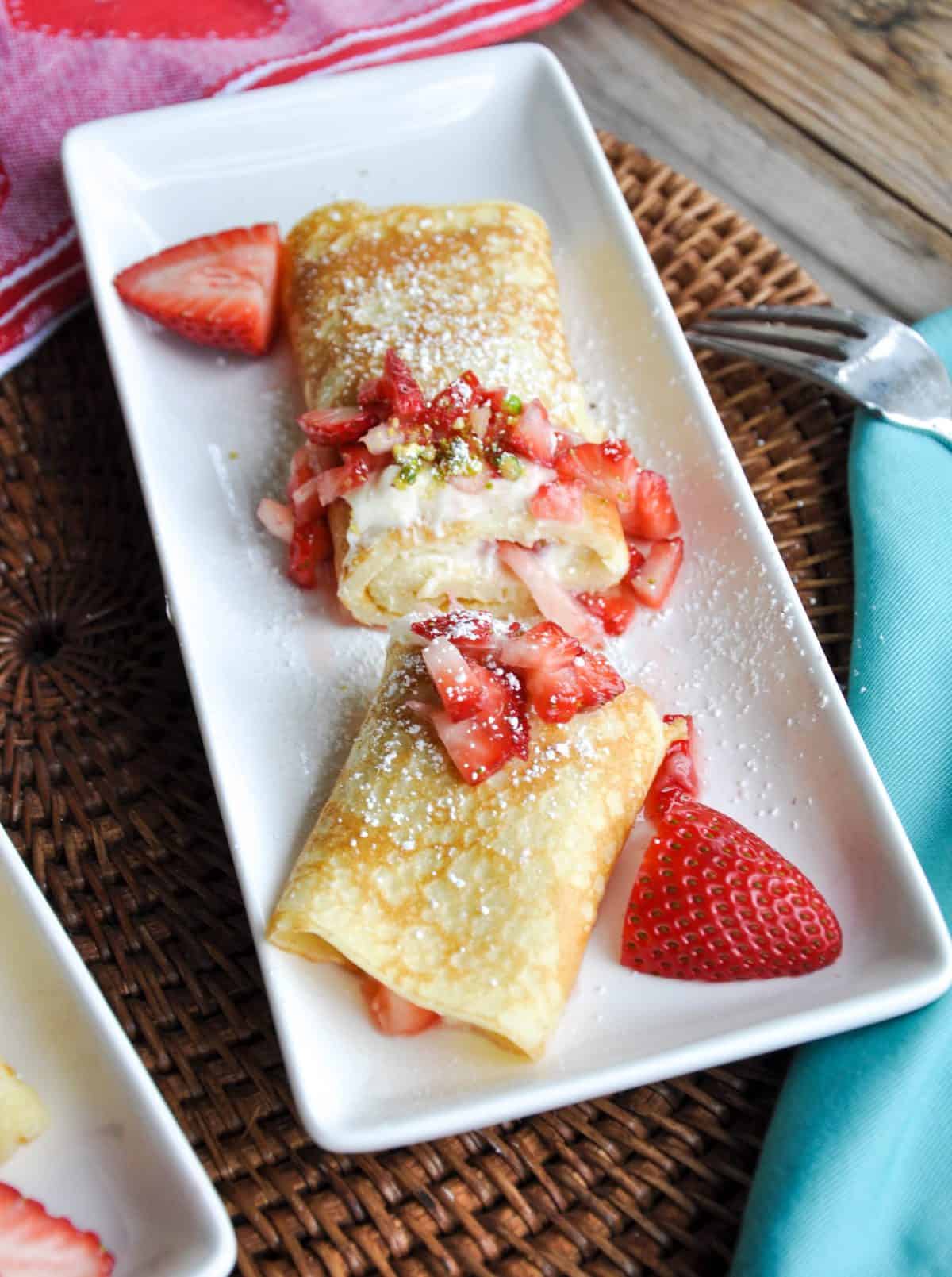 Start the day off like a champ with our own Lemon Crepes. Perfect for the upcoming Valentine's Day celebration, show your Love some love and whip them up on the weekend!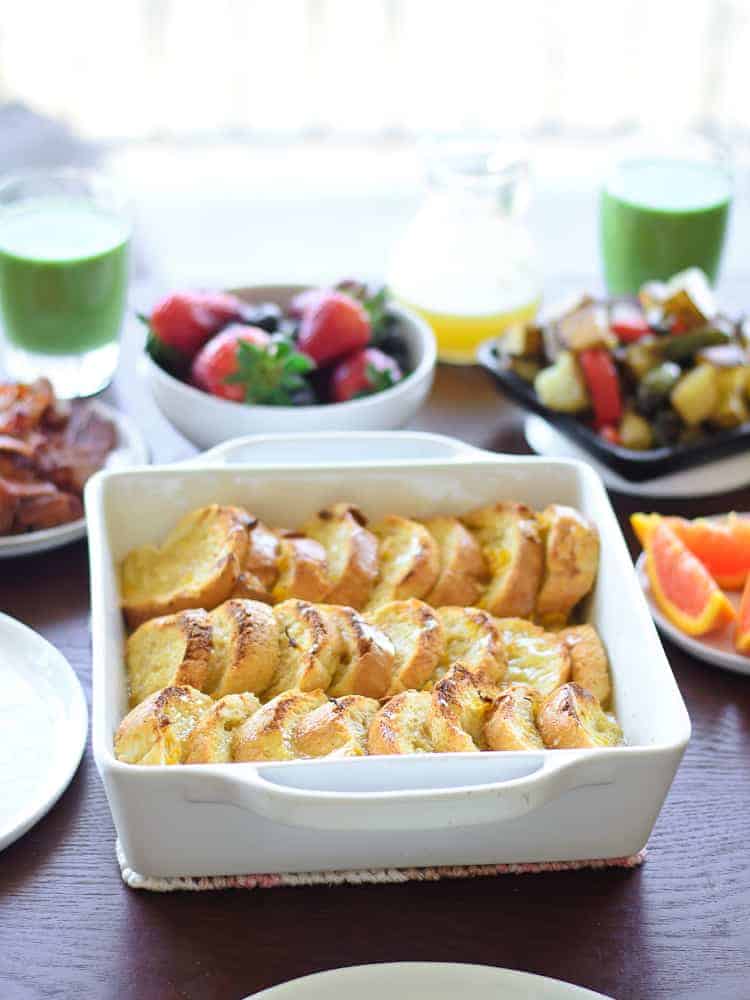 If you'd rather go low-key, check out this simple Overnight Lemon Glazed French Toast Bake from G-Free Foodie. Using all the parts of a lemon (zest & juice) you can present this wonderful pan of goodness to your family any day of the week.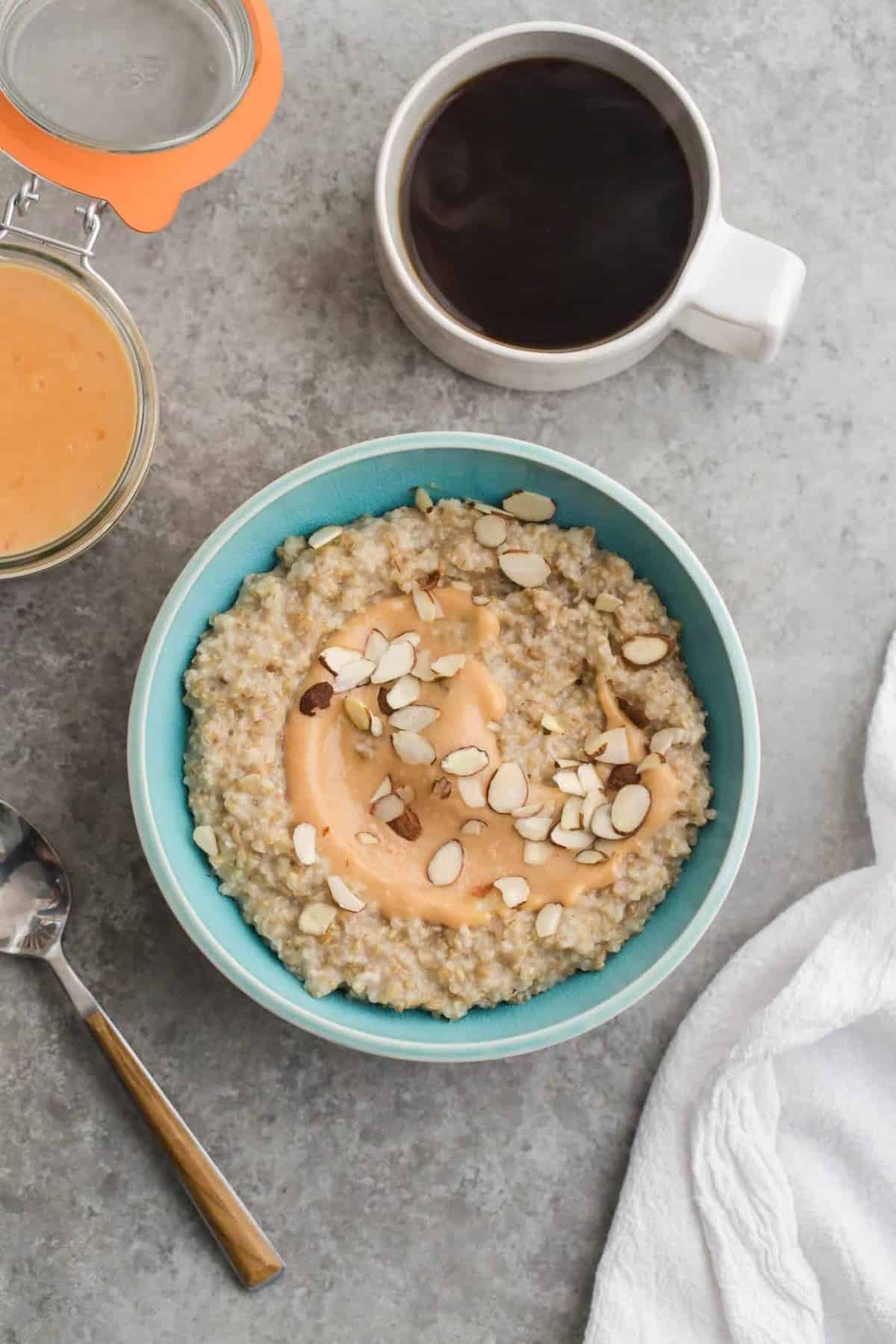 What a fun and creative addition to your morning bowl of oats! Naturally Ella topped her piping hot bowl of oatmeal with this heavenly Citrus Curd. Talk about jump starting the day!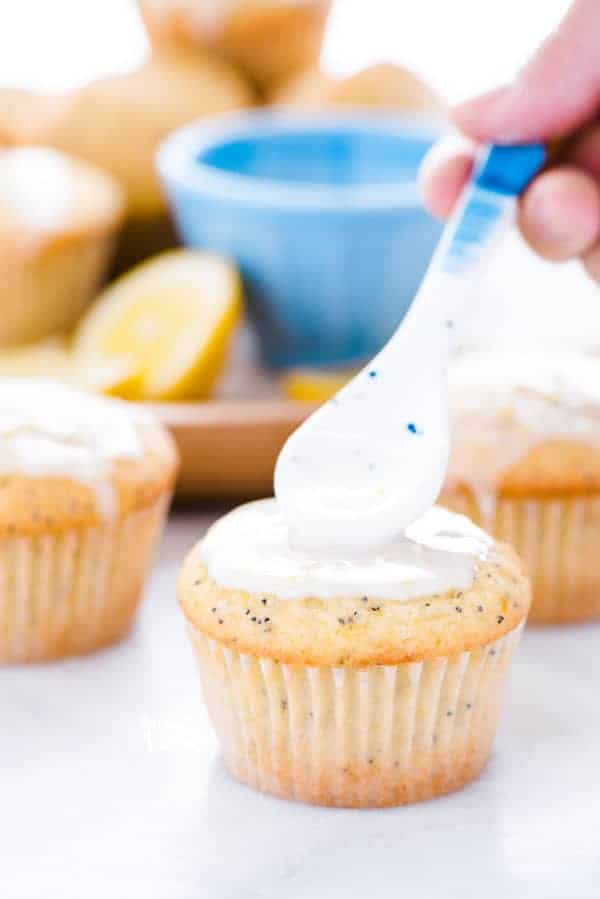 If you're looking for a sweet treat for breakfast or even a late afternoon snack, these Lemon Poppyseed Muffins from What the Fork will hit the spot! Bonus: They're gluten free!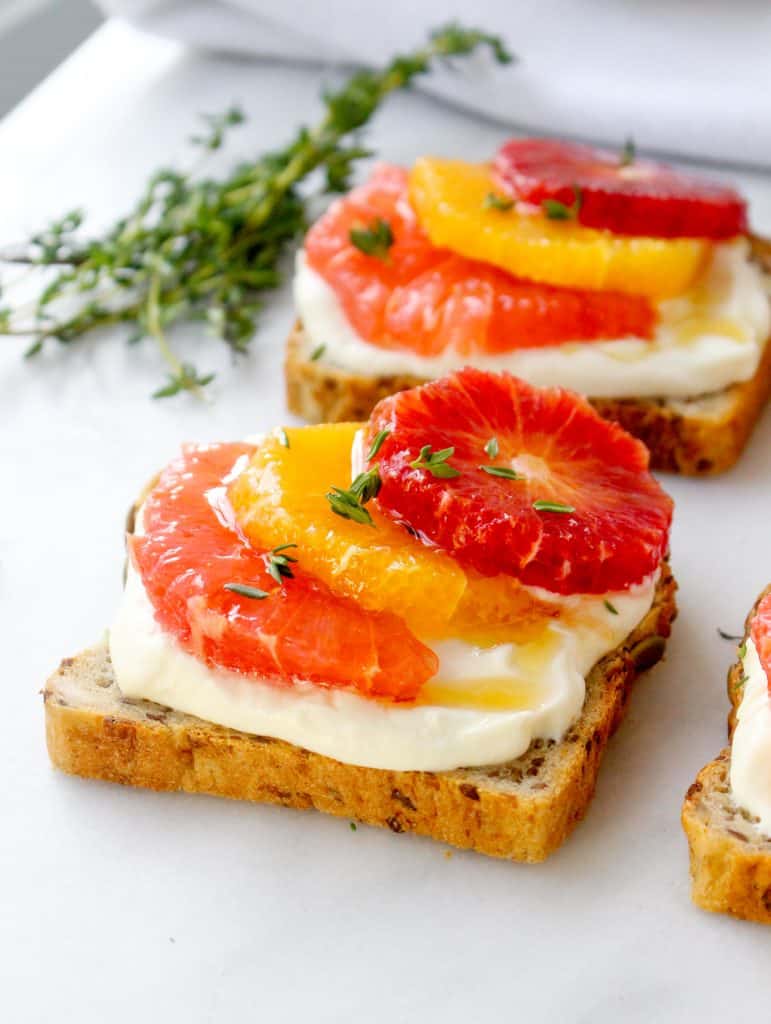 These Winter Citrus & Ricotta Toasts from Yes to Yolks have me weak in the knees. Dripping in a thyme-infused honey glaze, these are perfect for an afternoon snack.
Speaking of snacking, our very own Preserved Lemon Hummus is the perfect dip for veggies and crackers.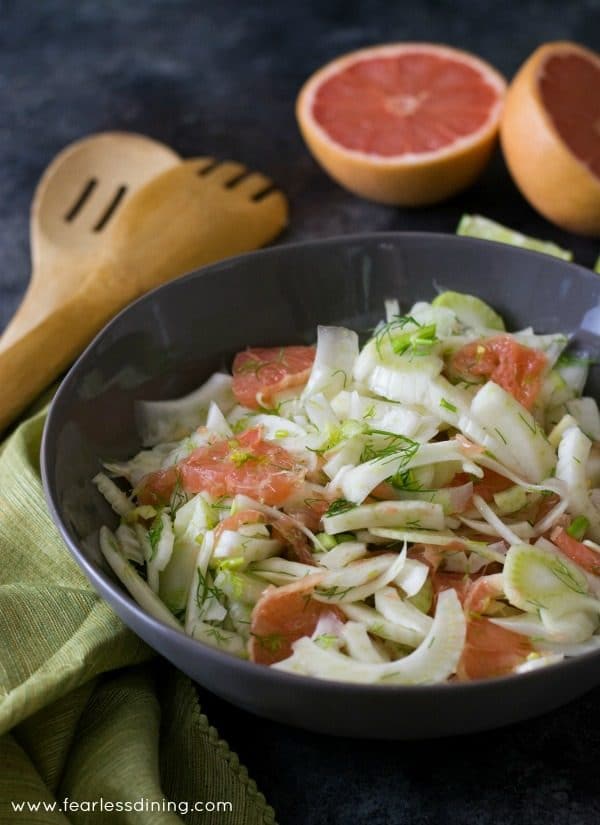 Looking for a refreshing salad to bring to the table? Look no further because this Grapefruit Fennel Salad from Fearless Dining fills the bill! I love the addition of fresh dill too!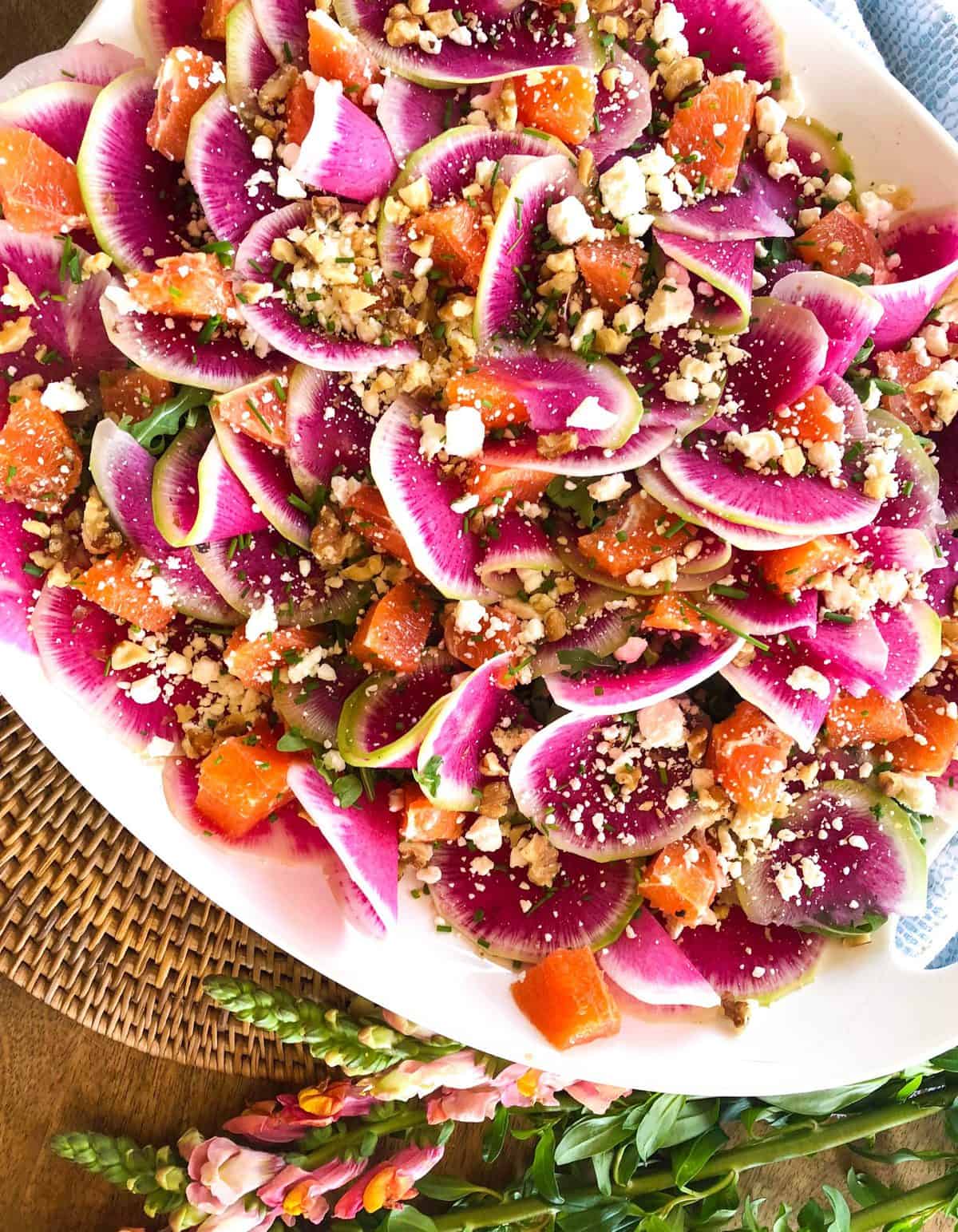 We will forever love our very own Watermelon Radish Salad. It's chock full of Cara Cara oranges and walnuts! The texture and presentation alone make you ooh and ahh.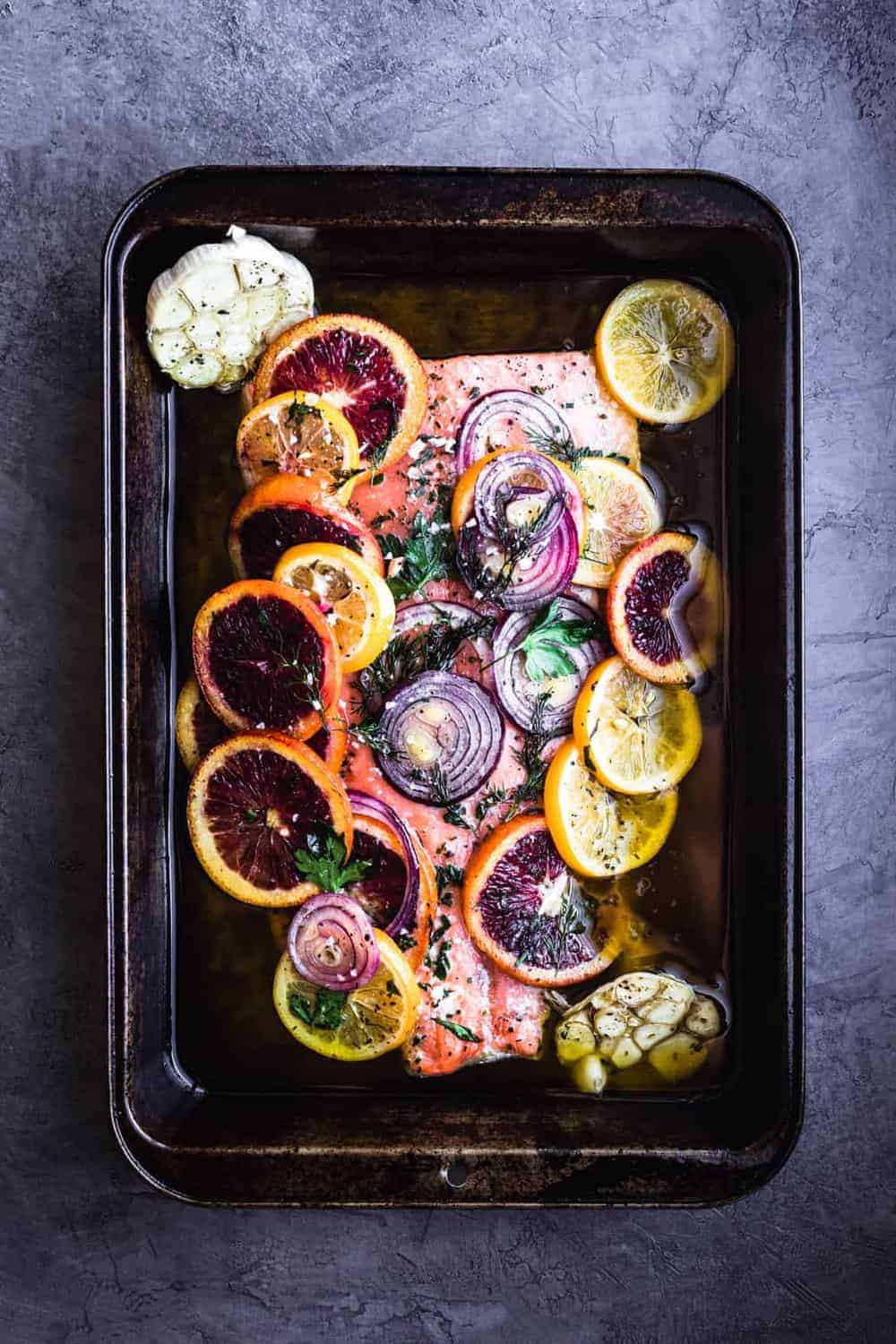 Waves in the Kitchen created this glorious Citrus & Herb Baked Salmon . As beautiful as it is delicious, this dish is sure to please everyone!
Damn Delicious turned out this Skillet Lemon Dill Chicken and it is amazing. Bright citrus laced with fresh dill makes this dinner choice a must!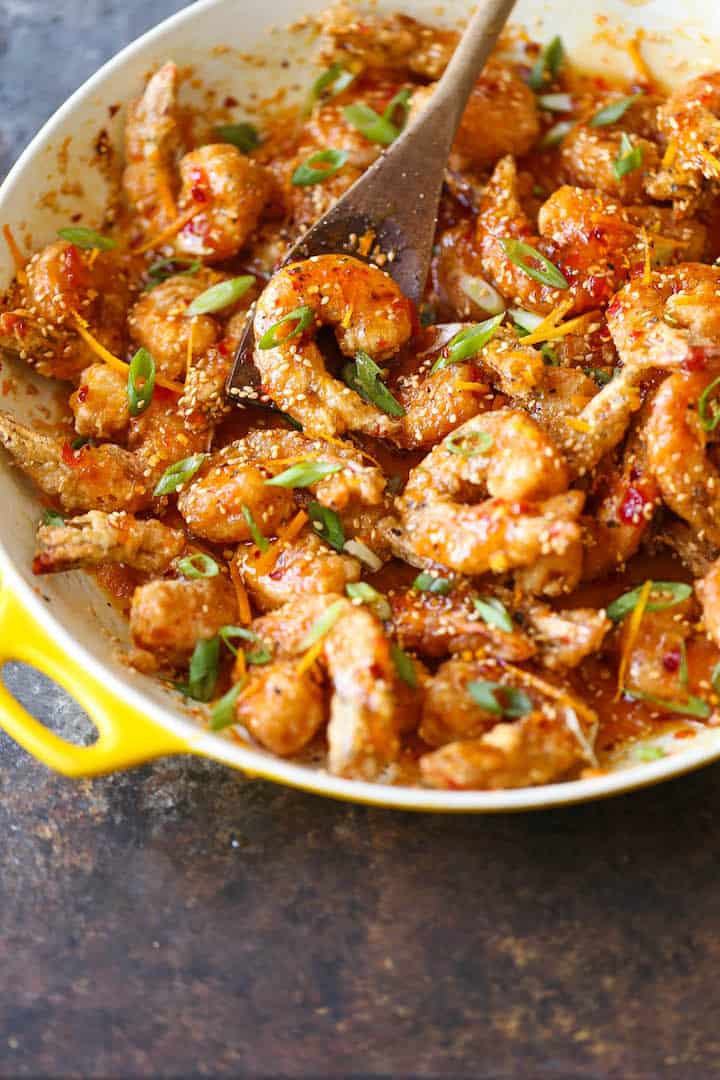 If you'd like a little heat, try this Honey Orange Firecracker Shrimp this week. Sweet and citrusy with a little kick, there's almost nothing better!
A Tart that's tart! Our own Grapefruit Pistachio Tarts will be the star of the dessert show for sure!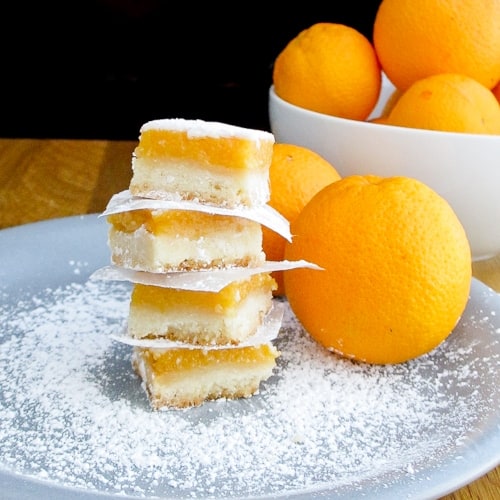 Instead of Lemons bars, try out these Orange Curd Shortbread Bars. Perfect for a snack or weekend dessert, these bars will satisfy your sweet tooth!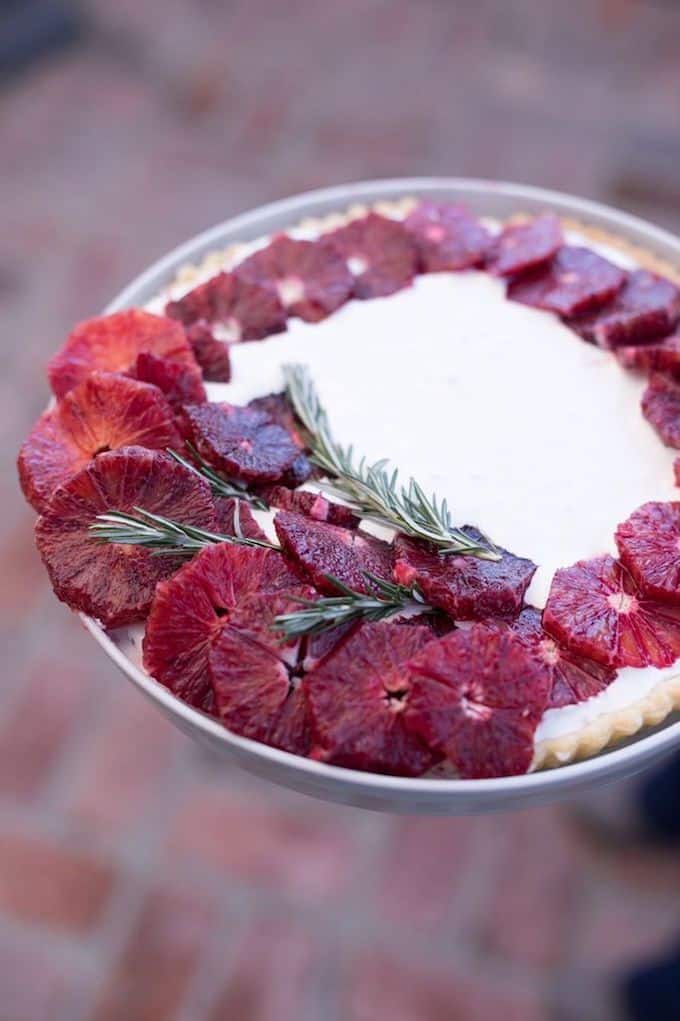 Holy Moly! This Blood Orange Mascarpone Tart from Hola Jalapeño is gorgeous! The blood oranges are spot on and I love the addition of the fresh Rosemary as a garnish.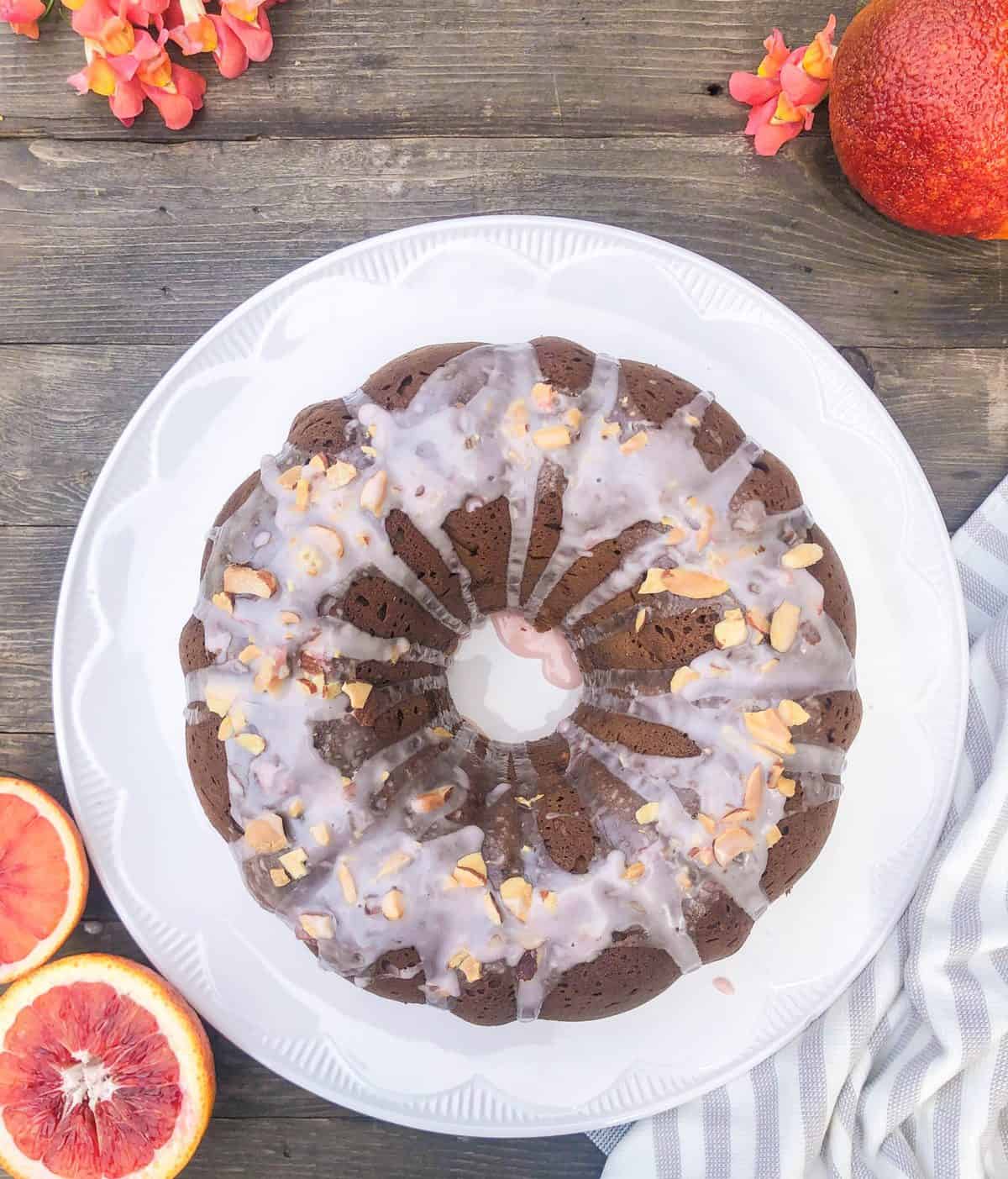 And in case you missed last week's post, here is our own Blood Orange Almond Cake. Easy and full of lovely flavors, this cake will become a staple in your house!
And there you have it! Our very favorite citrus inspired recipes. Which ones are you going to make?