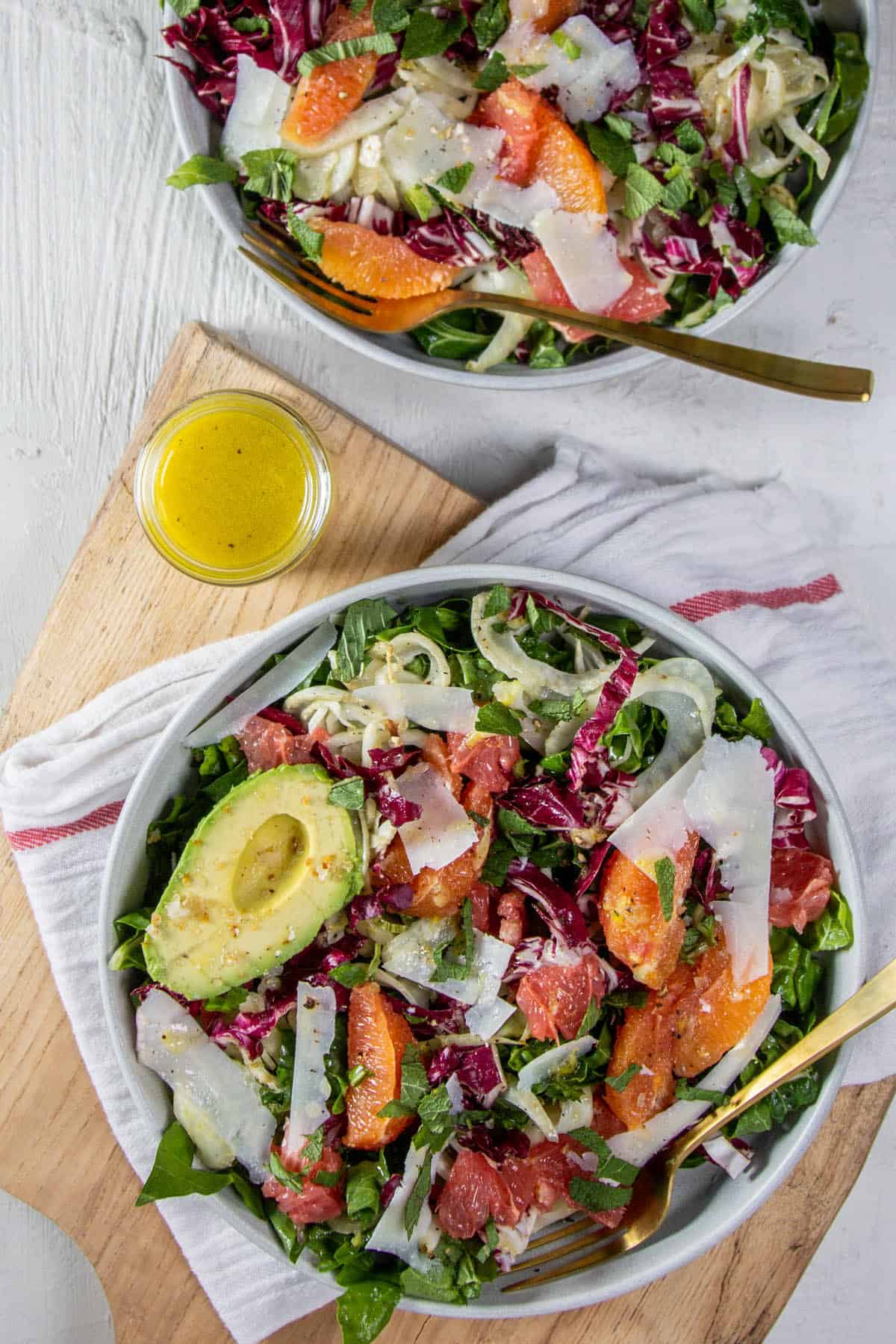 CA GROWN Blog
Discover. Learn. Connect.
Simple Citrus Salads to Make for Dinner
February 7, 2023
Eat the Season!
Sign Up For Weekly Recipes
« Back to Recipes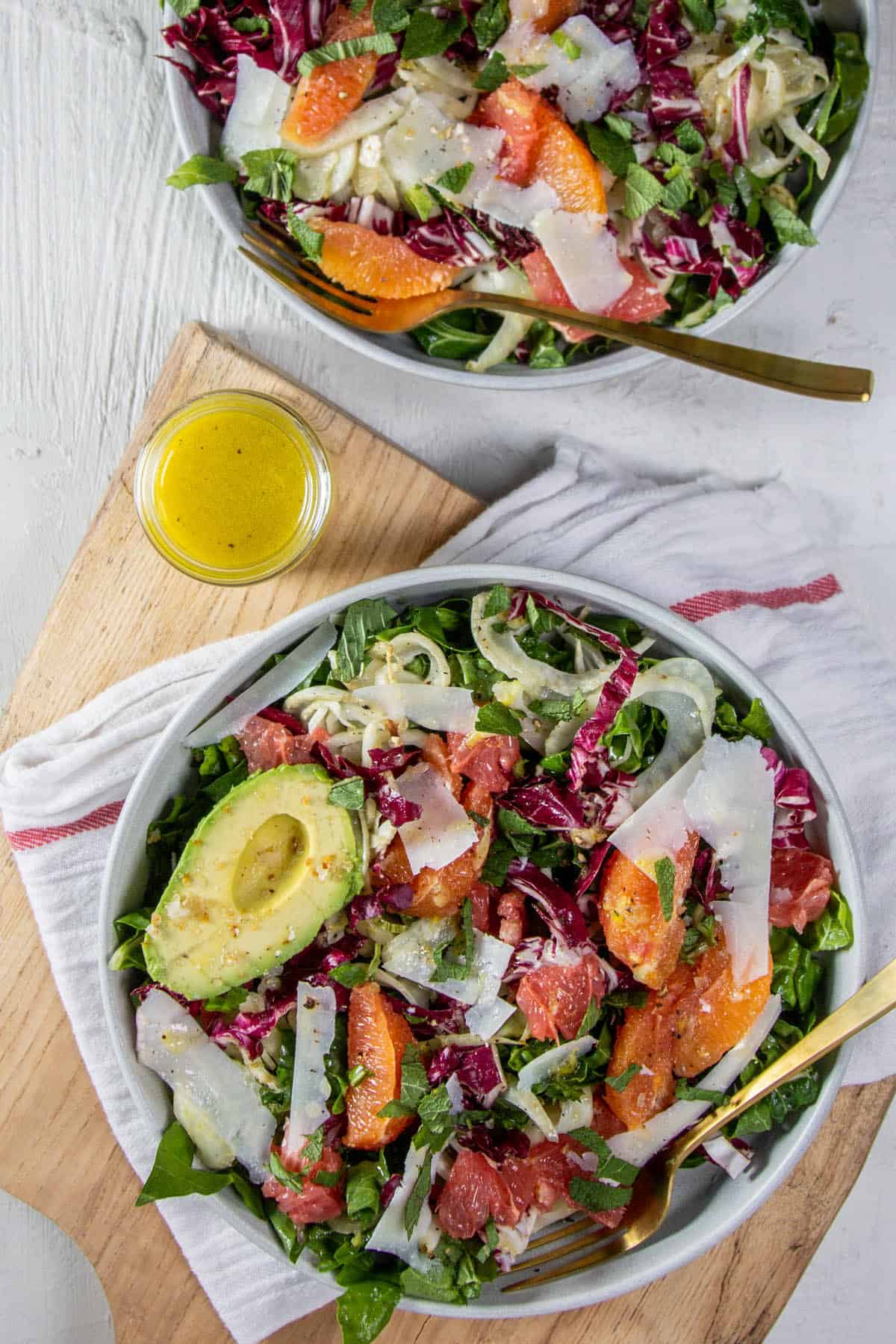 Simple Citrus Salads to Make for Dinner
When it comes to meal planning, salads can often be overlooked as a simple, yet delicious dinner option. However, a well-crafted salad can be not only nutritious, but also filling and satisfying. This is especially true when it comes to citrus salads. The juicy, sweet, and tangy flavors of citrus fruits like grapefruit, oranges, and lemons are the perfect way to add some brightness and zing to your dinner plate.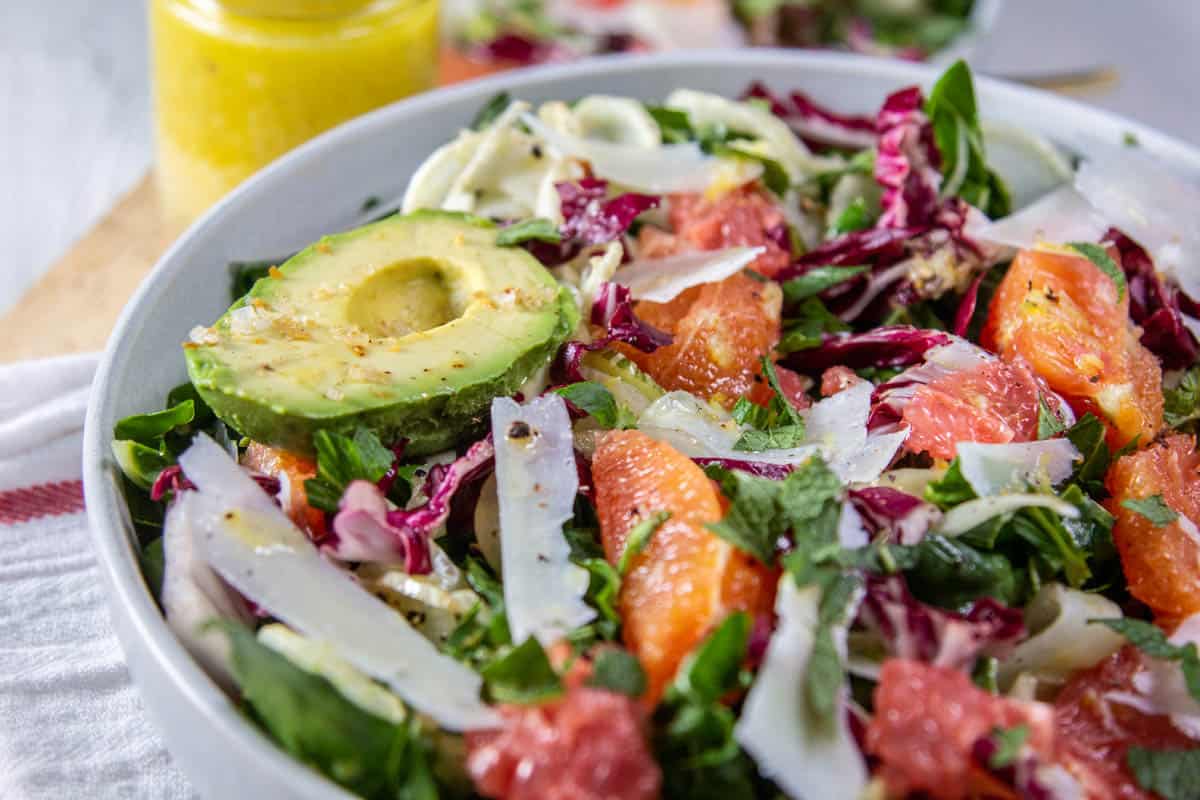 What does Roasted Fennel and Citrus Salad taste like?
In this blog post, we will introduce you to a simple Roasted Fennel and Citrus Salad recipe. This salad is packed with flavor, nutrition, and color. It features hearty winter greens like Swiss Chard or kale, juicy grapefruit and oranges, roasted fennel bulbs, creamy avocado, slightly bitter radicchio, and a burst of fresh mint. Topped with some shaved Romano cheese and dressed with a tangy lemon vinaigrette, this salad is guaranteed to be the star of your dinner table.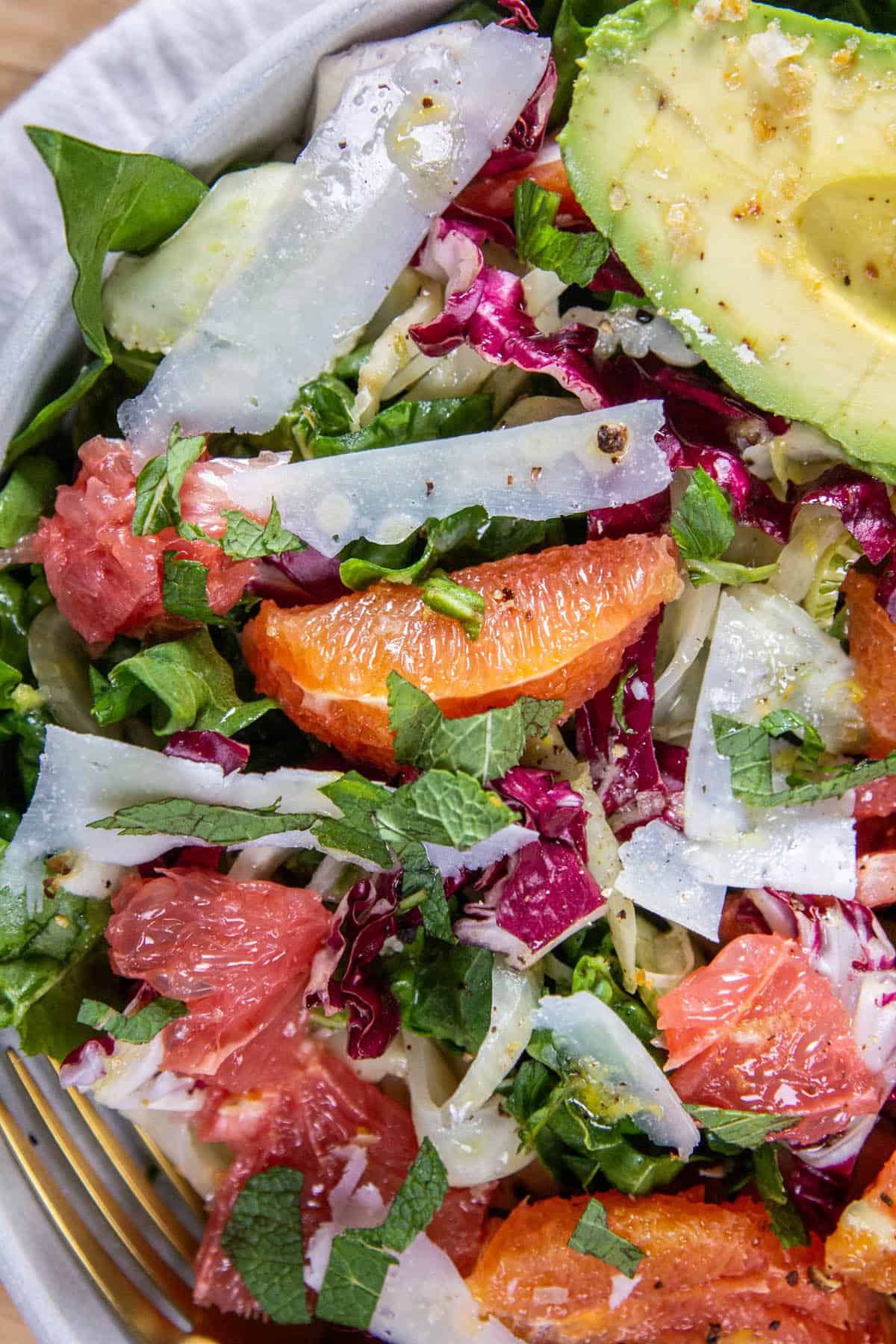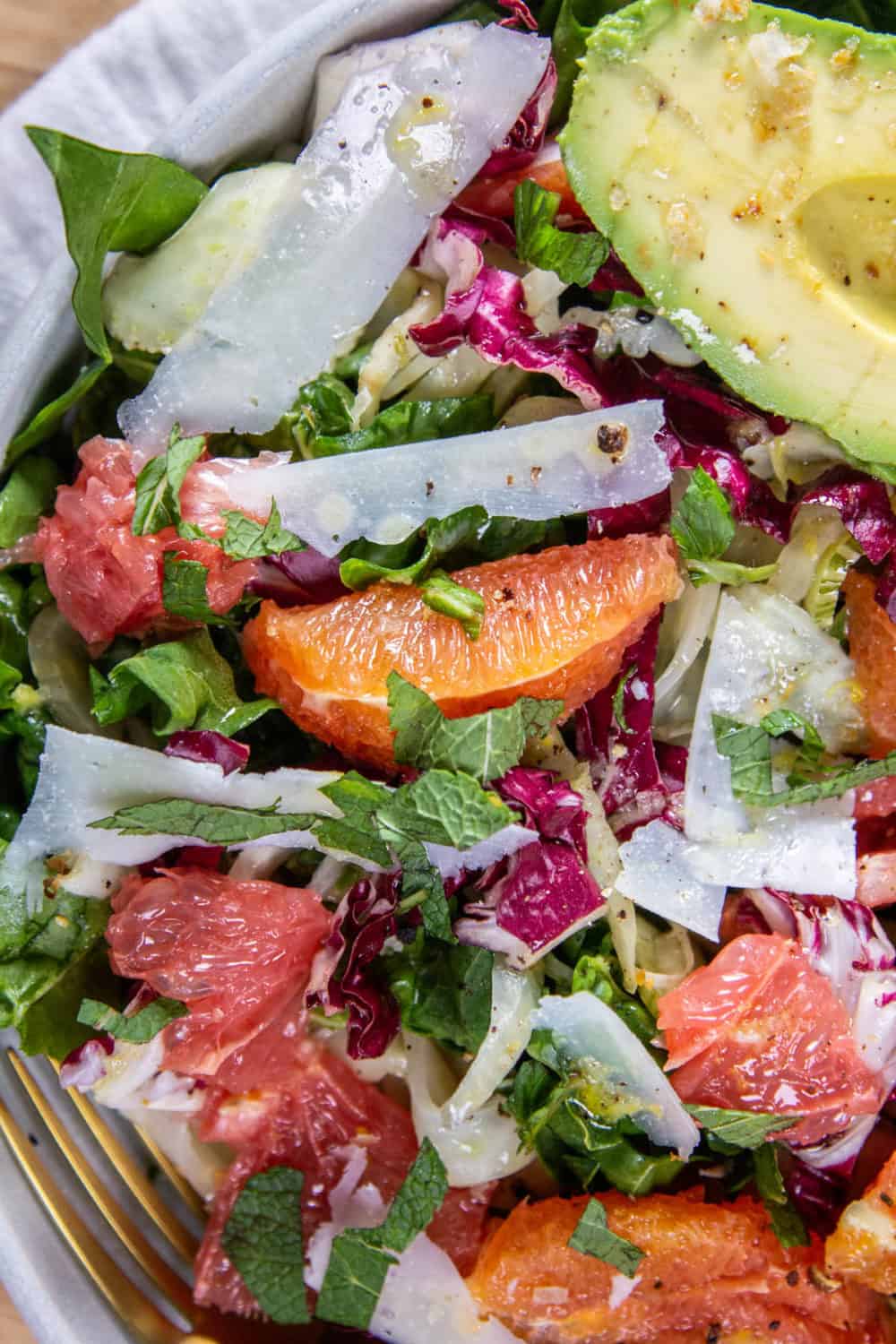 What ingredients are needed to make this citrus salad recipe?
Leafy Winter Greens: Kale or Swiss Chard is the perfect base for this salad. These greens are hearty and packed with nutrients! This makes them a great choice when creating salads that are on the heartier side.
Roasted Fennel: Fennel has a slightly sweet and anise-like flavor that pairs perfectly with the citrus in this salad. Roasting the fennel adds a depth of flavor that makes it irresistible.
Grapefruit and Oranges: Citrus fruits not only add a burst of flavor to this salad, the oranges and grapefruit also make it naturally sweet and satisfying.
California Avocado: Avocado is the perfect creamy addition to this salad. It not only adds flavor, but also provides healthy monounsaturated fats and a boost of fiber.
Radicchio: Radicchio is a type of chicory with a slightly bitter flavor that mellows out the sweetness of the citrus in each bite.
Real California Romano cheese: The salty and nutty flavor of shaved Romano cheese is the perfect finishing touch to this salad.
Lemon Vinaigrette: Our tangy lemon vinaigrette is the perfect dressing for almost any salad. The bright lemon flavor pairs perfectly with the juicy citrus and the creamy avocado we serve here. We think you'll find yourself serving up this vinaigrette regularly with all sorts of other salad recipes.
Whether you are looking for a healthy dinner or just want to add some variety to your meal plan, citrus salads like this one are a perfect choice.
Looking for more recipes for citrus salads to try?
Citrus salads are all the rage this time of year! We asked our California Grown Creators about their favorite variations on this easy salad concept and they really delivered.
This refreshing citrus salad from our friend Vy Tran of Beyond Sweet and Savory packs tons of flavor. All the ingredients play well together and every bite is loaded with creamy burrata, anise-flavored fennel, a bright citrus note, and an oniony kick from the chive blossoms.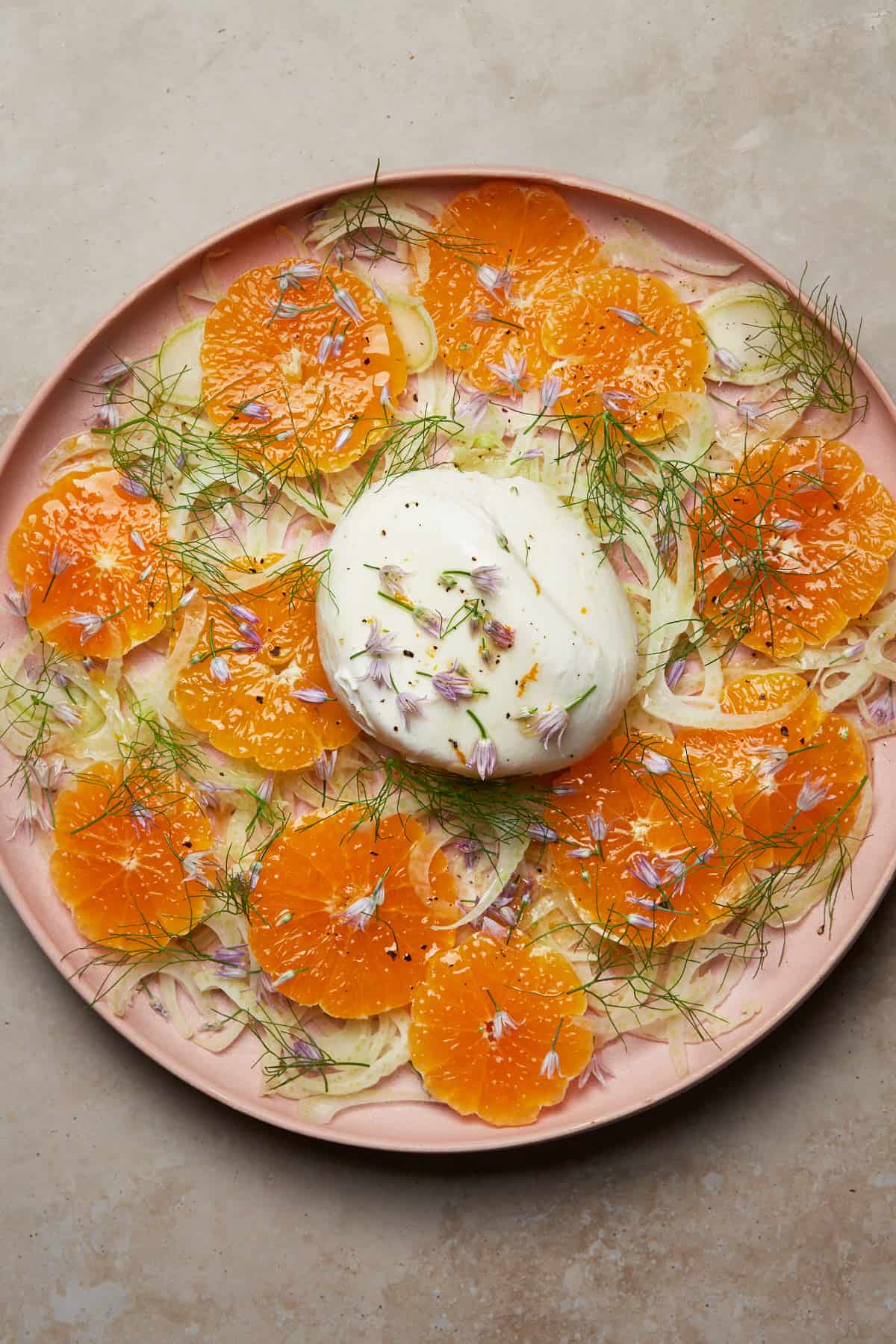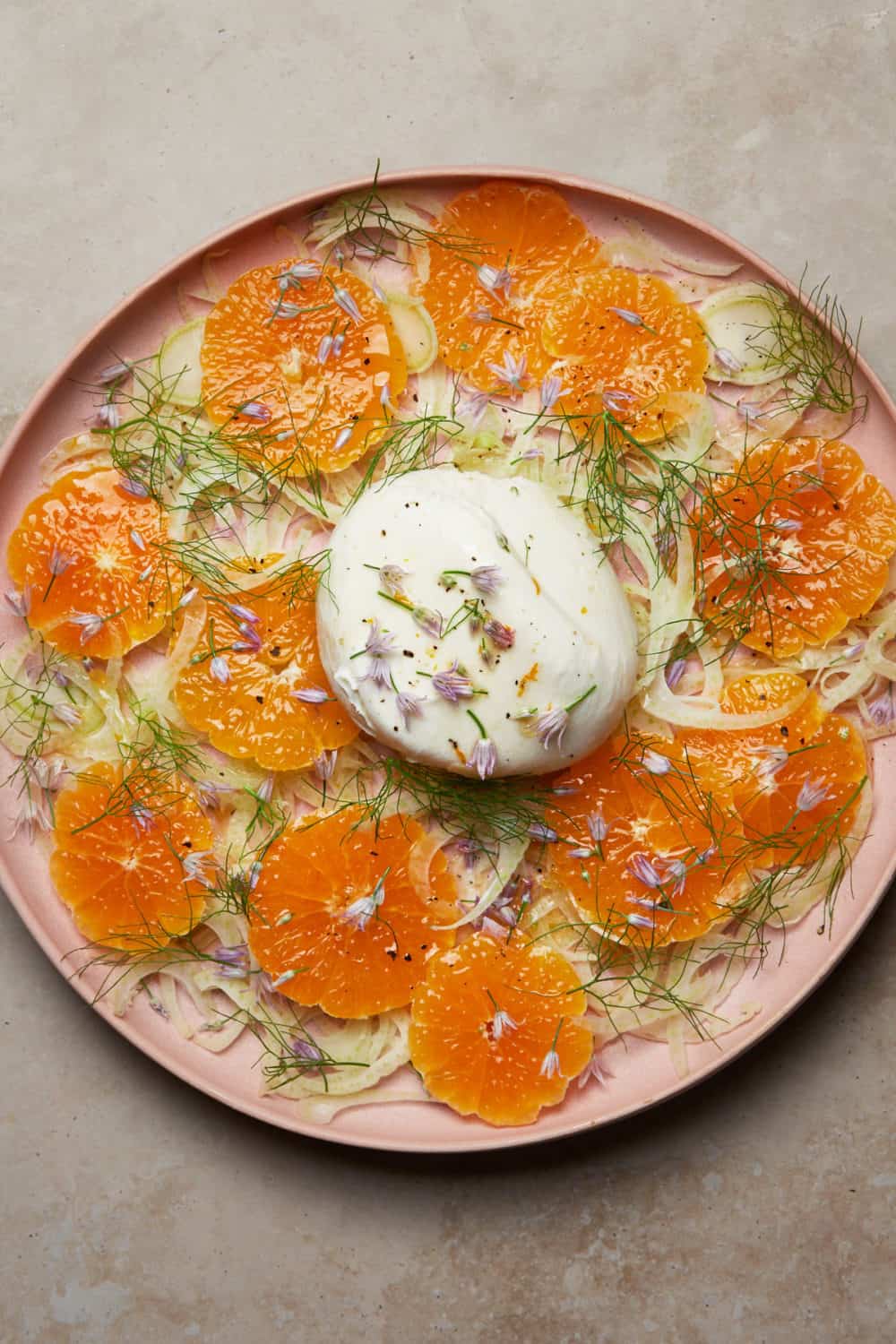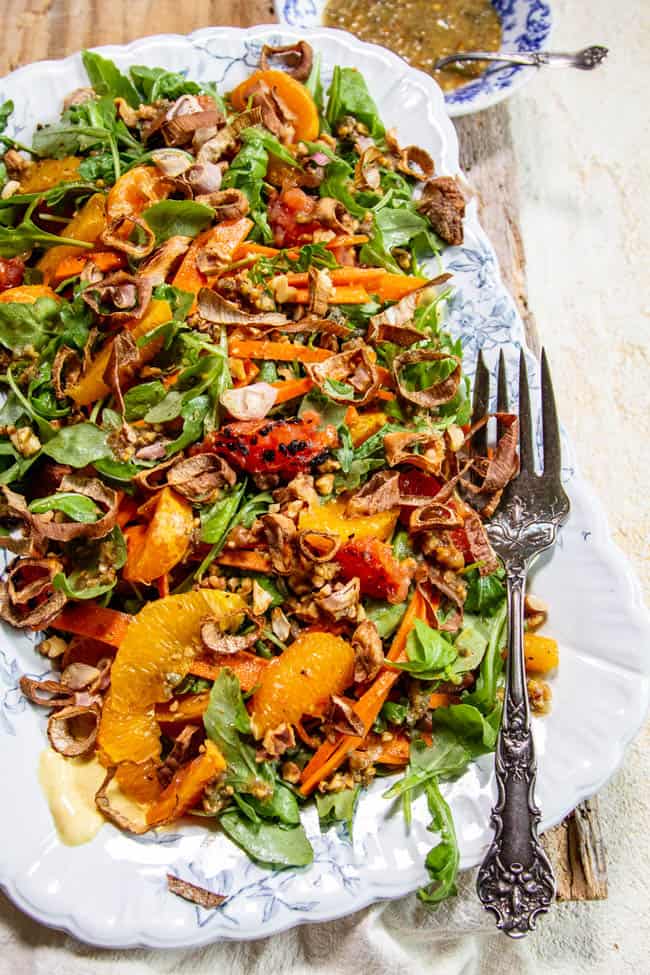 This citrus-inspired salad recipe has 3 types of broiled & fresh citrus, creamy turmeric yogurt, a toasted walnut vinaigrette, & crispy shallots! What more could you ask for?
Bright, warm, tangy, and sweet, this citrus salad from Salt & Wind is for those who sought out Warhead candies as children.
It's an elegant play between tartness and sweetness that we absolutely love paired with crunchy cacao nibs.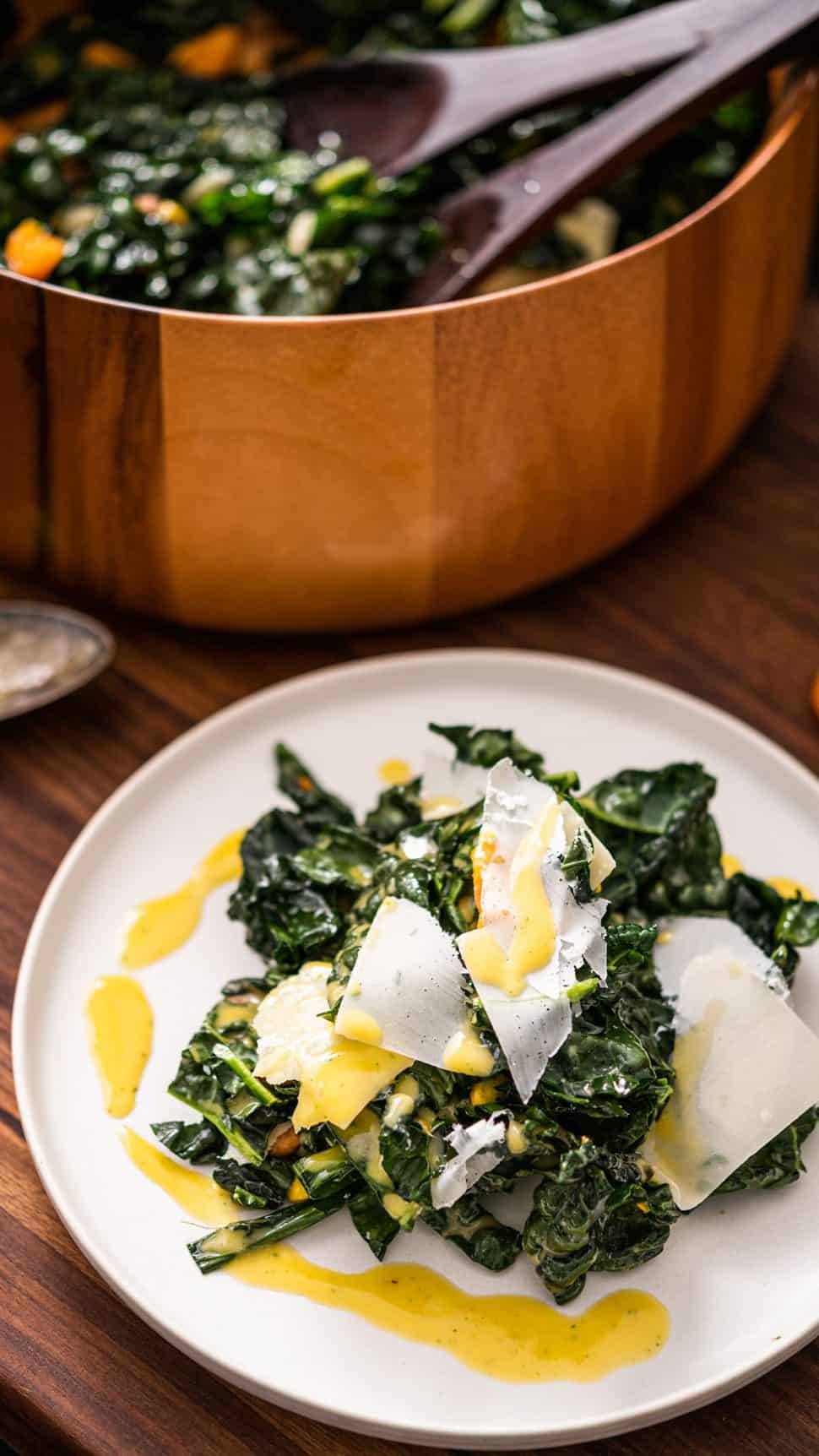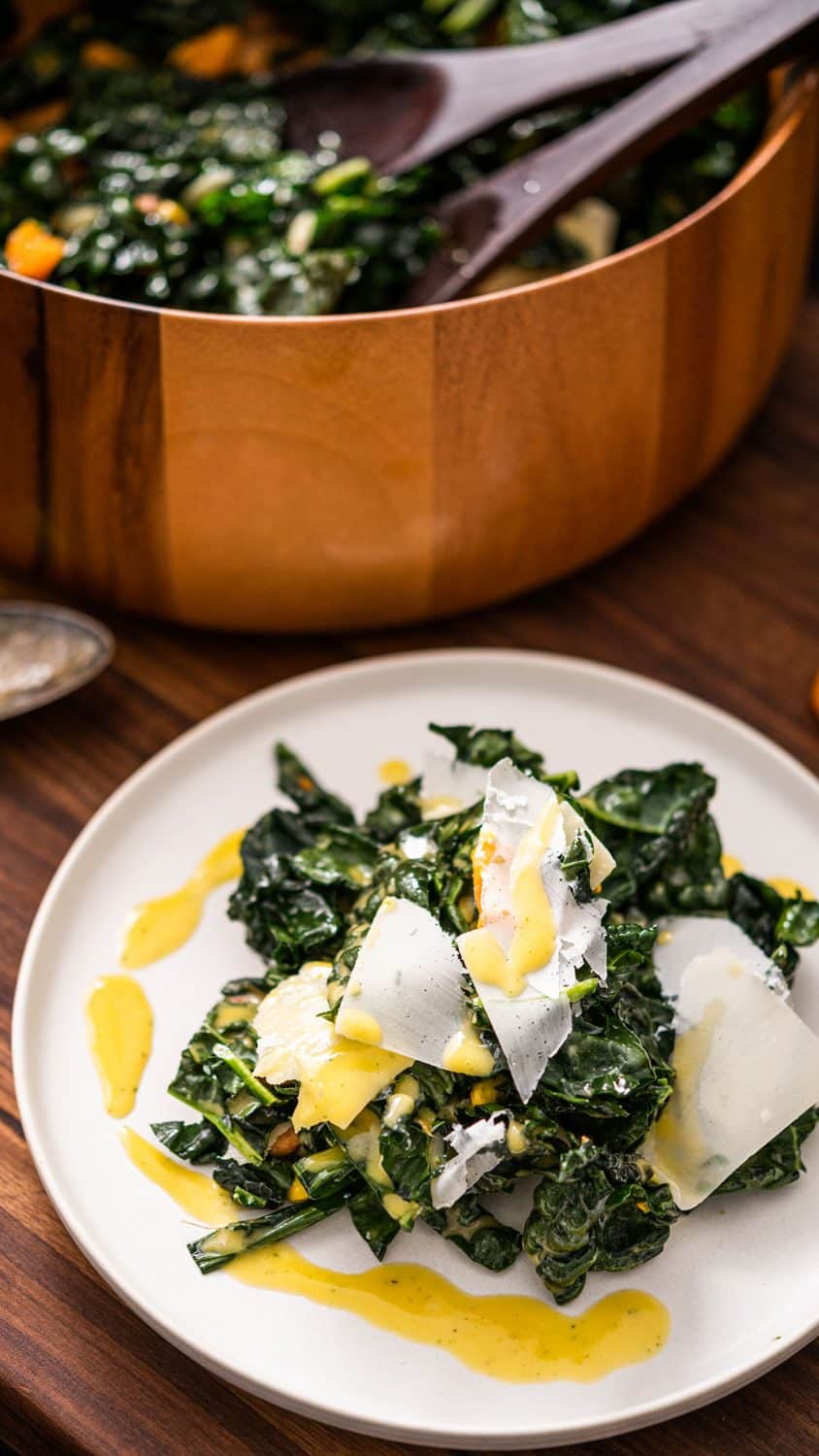 This vibrant salad with citrus marries one of our favorite hearty leafy greens, Lacinato or Tuscan kale with sweet tangerines, and crunchy pistachios. This is the perfect salad to brighten a dreary day!
From deep, dark red blood oranges to peachy, pink Cara Cara oranges and bright white Oro Blanco grapefruits, this citrus salad recipe from The Delicious Life has every possible type of citrus for you to feast on!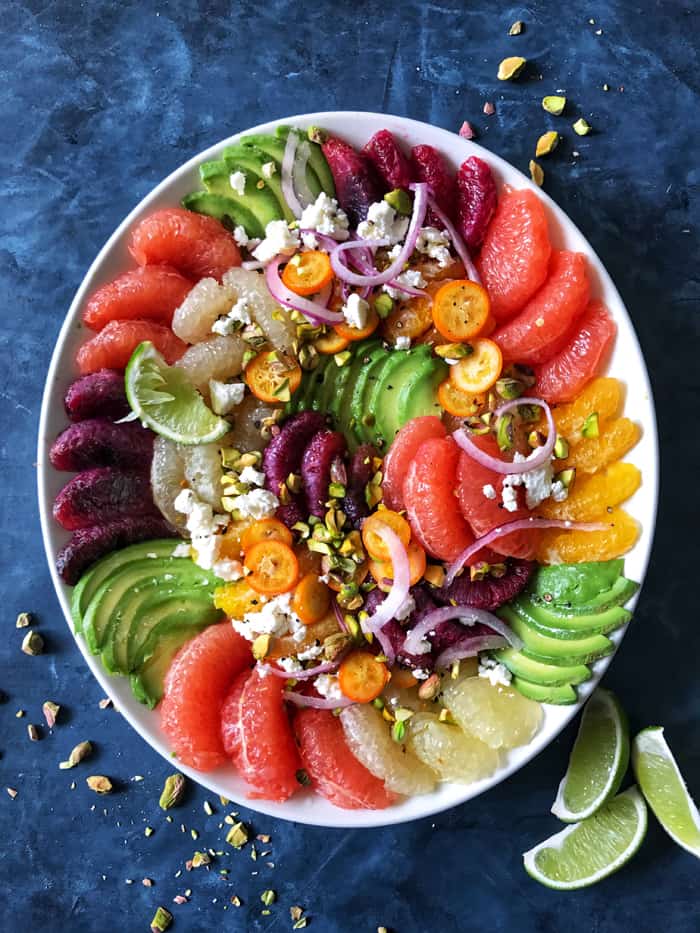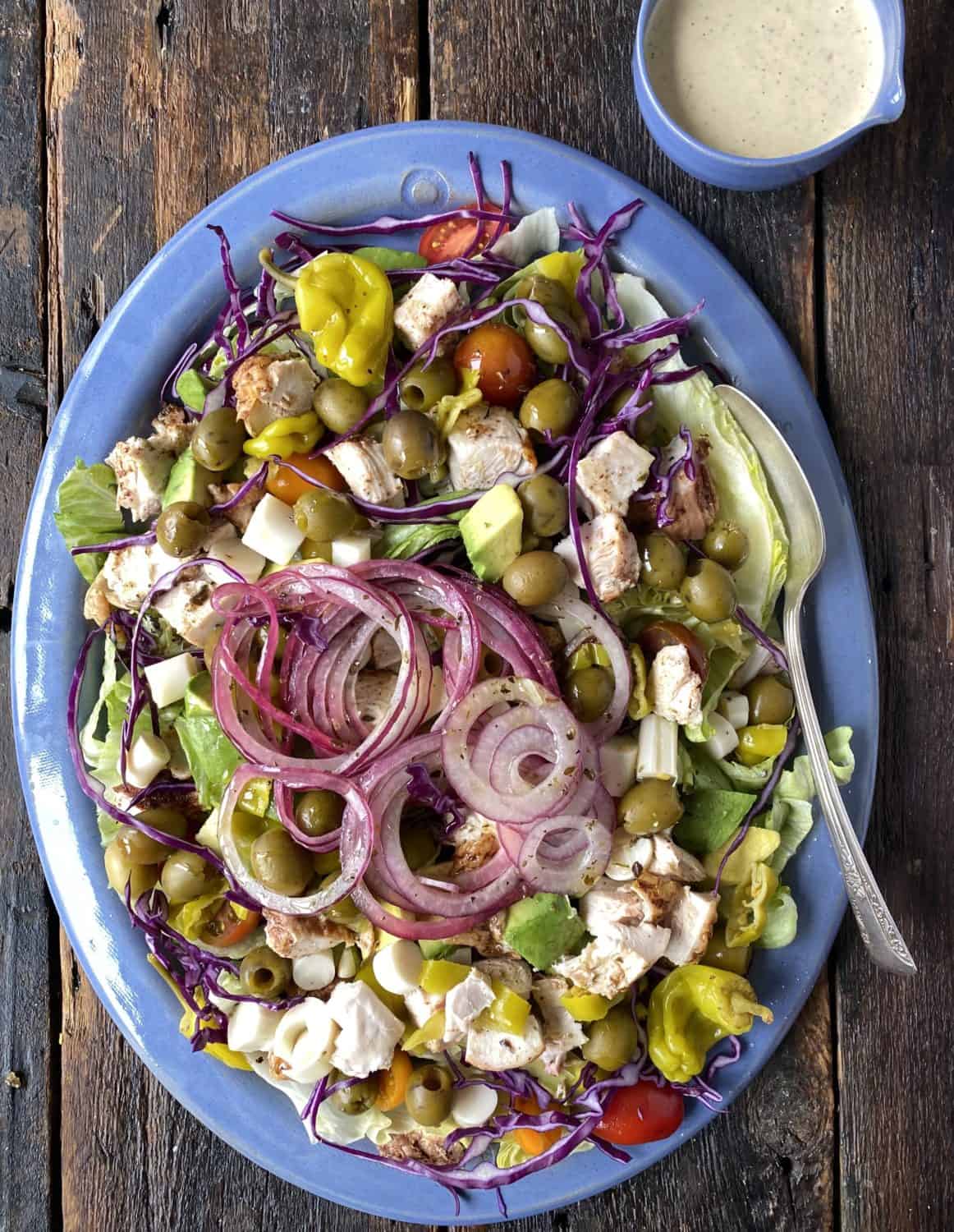 This citrus salad from No Crumbs Left is slightly different than the others. This chopped salad is full of delicious ingredients like iceberg lettuce, cabbage, California Grown green olives, hearts of palm, and pepperoncini all tossed with Hot Clementine Sumac Roast Chicken and dressed with Creamy Clementine Dressing. Finally, this salad is topped with marinated red onions. Talk about a total win!
BE SURE TO SHARE YOUR CITRUS SALAD CREATIONS WITH US BY SNAPPING A PIC AND TAGGING US ON SOCIAL USING #CAGROWN.
Craving more CA Grown goodness? Follow us on Pinterest for fresh and fabulous recipe inspiration!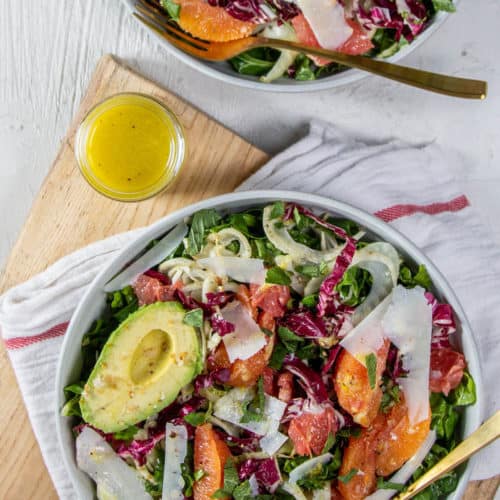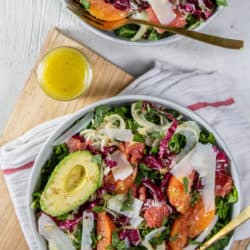 Easy Roasted Fennel and Citrus Salad
Simple citrus-inspired salads like this one are a great way to bring a bright note to the winter dinner table. This salad is great on its own, but is also wonderful paired with roasted or grilled chicken.
Ingredients
Easy Roasted Fennel and Citrus Salad
2 small fennel bulbs thinly sliced
2 tablespoons olive oil
2 bunches of dark leafy greens cleaned, ribs removed, and chopped. Swiss chard, Tuscan kale, or other dark leafy greens will all work. If using kale, see the recipe note below.
1 tablespoon prepared dressing recipe follows
1/2 teaspoon coarse kosher salt
1 small head of radicchio sliced thin
1/4 cup roughly chopped mint leaves
1 pink grapefruit segmented
2 Cara Cara or other sweet oranges segmented
1/4 cup shaved Romano cheese
1 large avocado skin and pit removed, sliced
Lemon Vinaigrette
1/4 cup olive oil
1 garlic clove minced
1/2 teaspoon Dijon mustard
coarse kosher salt to taste
freshly ground black pepper to taste
Instructions
To make the Lemon Vinaigrette:
Combine all of the ingredients into a small jar with a tight-fitting lid. Secure the lid then shake vigorously to combine.
To make the Easy Roasted Fennel and Citrus Salad:
Preheat oven to 425°F and line a baking sheet with parchment paper.

Place the thinly sliced fennel on a baking sheet. Drizzle with olive oil and season with salt and pepper to taste. Bake for 20-25 minutes, until slightly golden. Once finished roasting, set aside to cool until just warm, not hot.

While the fennel is roasting, place the chopped greens in a large salad bowl. If using kale, follow the directions in the notes below and massage the olive oil into the kale thoroughly. Season with salt and pepper to taste.If using a dark leafy green like chard or cabbage, drizzle with the tablespoon of prepared vinaigrette and season to taste with salt and pepper.

Slice the head of the radicchio and add to the salad bowl along with the prepared citrus, mint, and cooled fennel. Toss to combine.

Top with shaved Romano cheese and avocado then serve with the lemon vinaigrette on the side.
Video
Notes
If using kale in this salad:
Once the ribs have been removed from the kale and the leaves have been cut into bite-sized pieces, drizzle the kale with 1/4 cup olive oil then massage aggressively for a few minutes until the kale begins to tenderize.
Nutrition
Calories: 407kcalCarbohydrates: 30gProtein: 6gFat: 32gSaturated Fat: 5gPolyunsaturated Fat: 4gMonounsaturated Fat: 21gCholesterol: 7mgSodium: 442mgPotassium: 976mgFiber: 10gSugar: 16gVitamin A: 1834IUVitamin C: 87mgCalcium: 197mgIron: 2mg
Frequently asked questions about California citrus.
Why does citrus fruit grow so well in California?
For thousands of years, citrus fruits have been cultivated in the Mediterranean region. For instance, citrus plants thrived in that climate with temperatures of 60 to 90°F with plenty of rain and a lengthy period of heat throughout the summer. So, it's no surprise that these fruits flourish so well in California too.