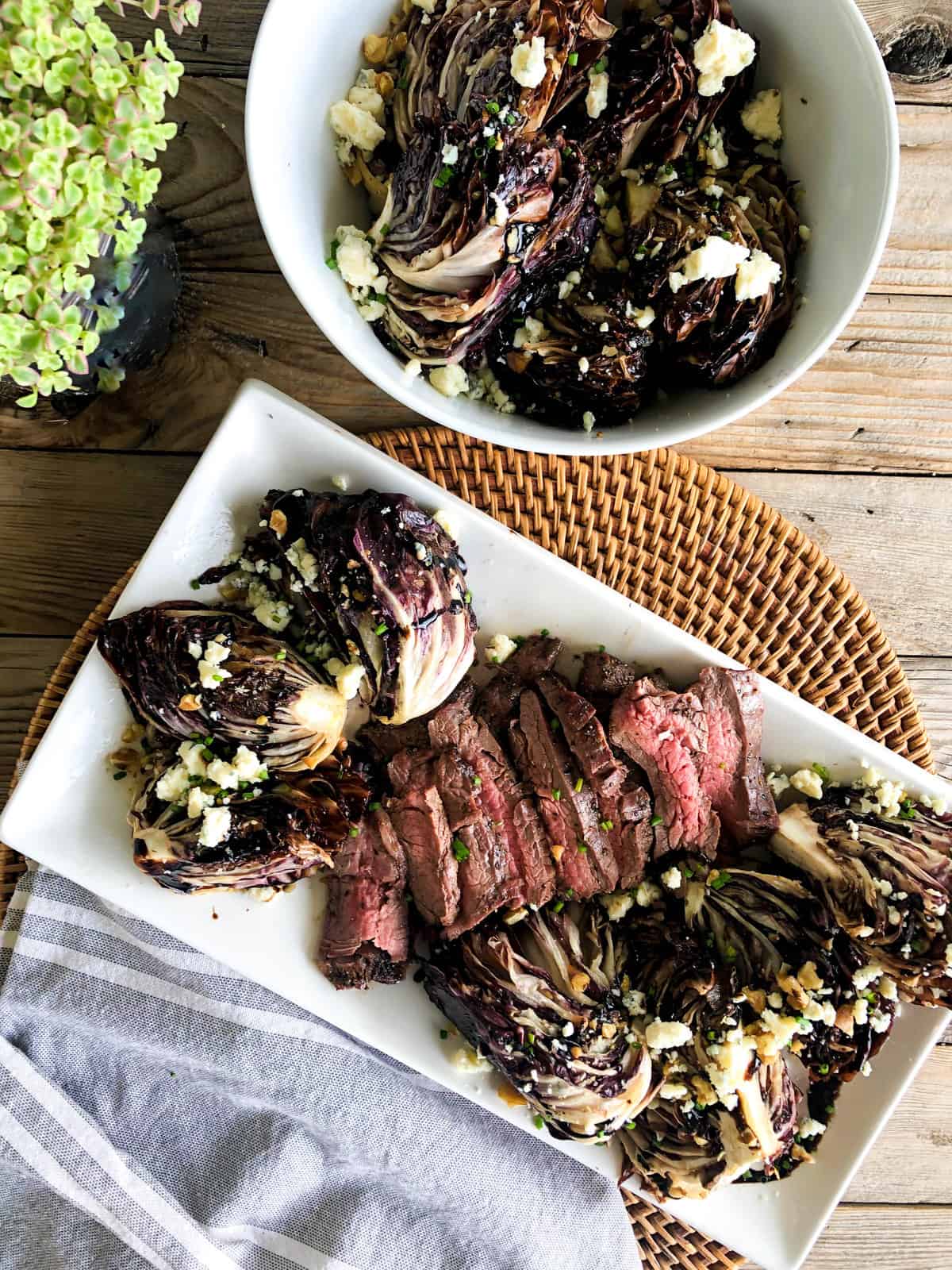 CA GROWN Blog
Discover. Learn. Connect.
Roasted Radicchio Wedge
March 2, 2019
Eat the Season!
Sign Up For Weekly Recipes
« Back to Recipes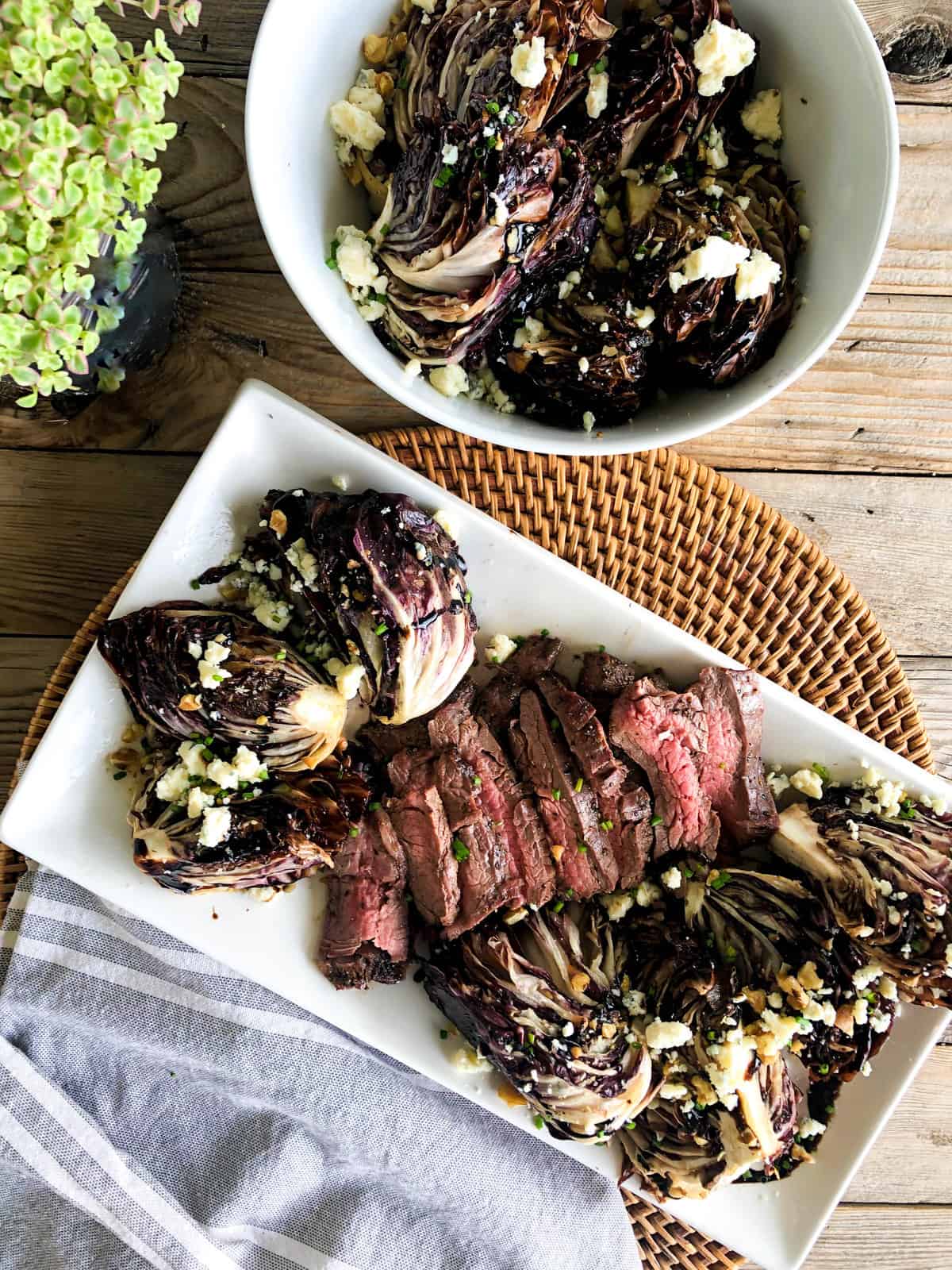 Roasted Radicchio Wedge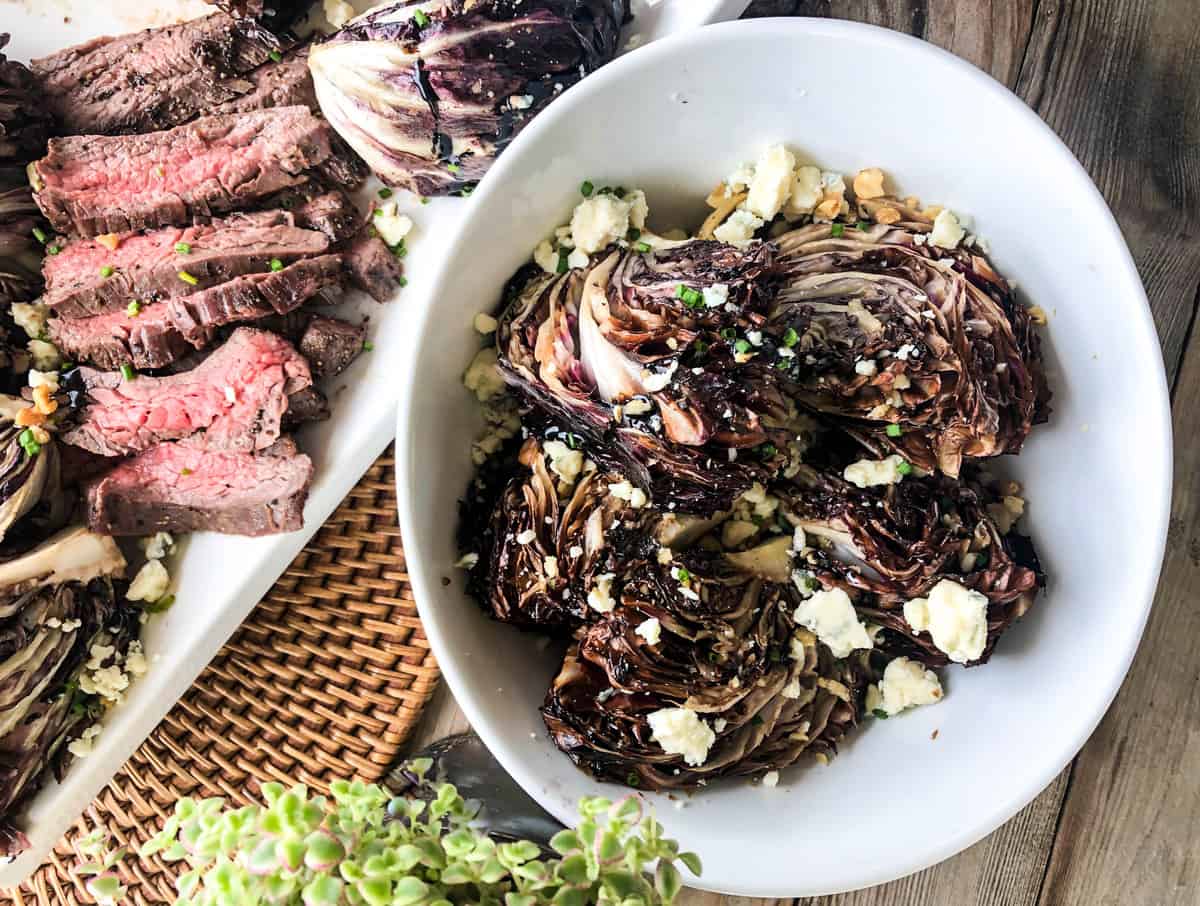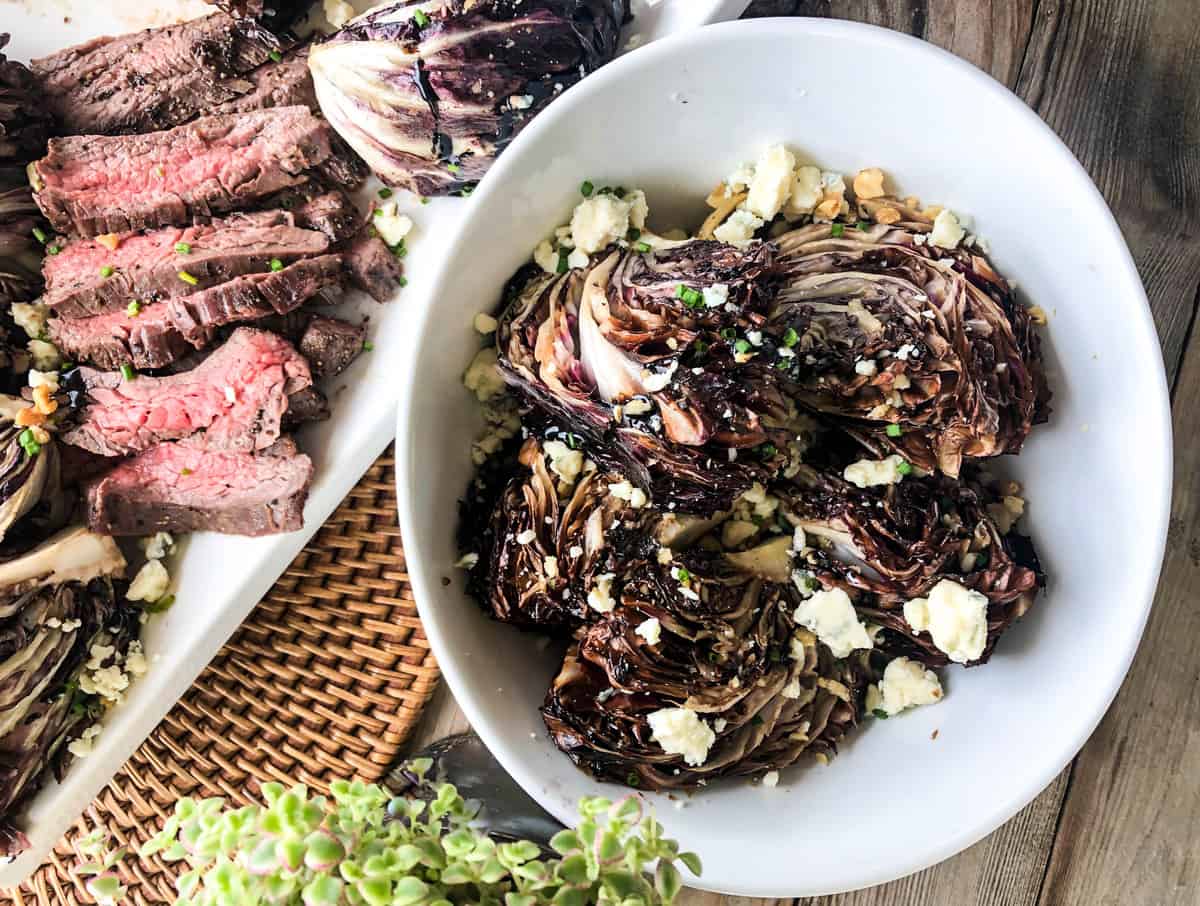 Radicchio
Maybe you've seen it in the produce section and are captivated by it's beauty and wonder how you could incorporate such a colorful food into your dinner?
It resembles a baby head of purple cabbage but once you get to know it, realize it's not like cabbage at all! The loosely packed leaves tend to have a bitter flavor so when using raw, I always use sparingly in salads and as garnish. Once you cook the radicchio, it's bitterness mellows and a nutty flavor develops. I decided to roast mine this week and created a wedge salad of sorts. I topped it with blue cheese, walnuts and a tangy balsamic glaze that also helps cut through the naturally strong flavors of radicchio.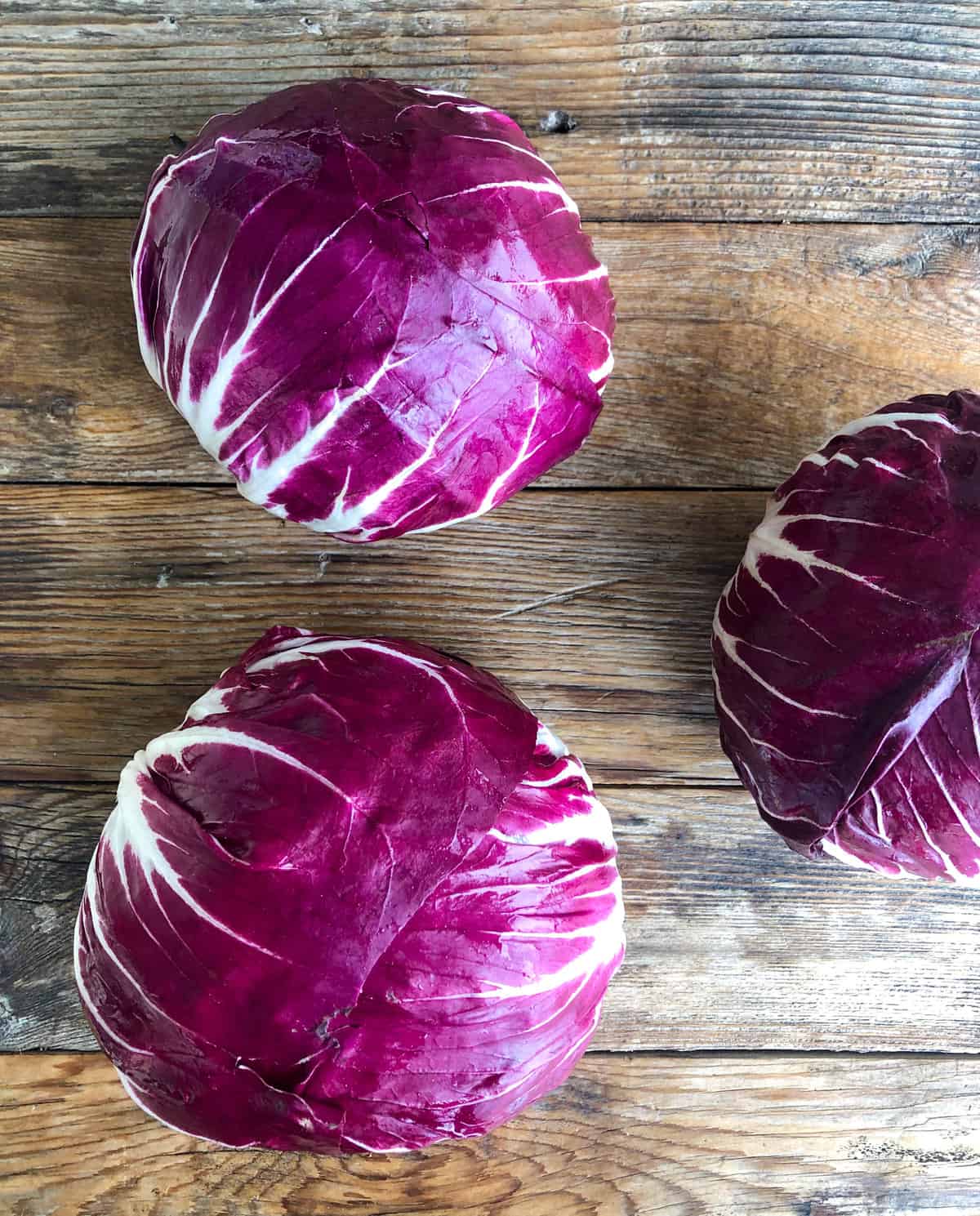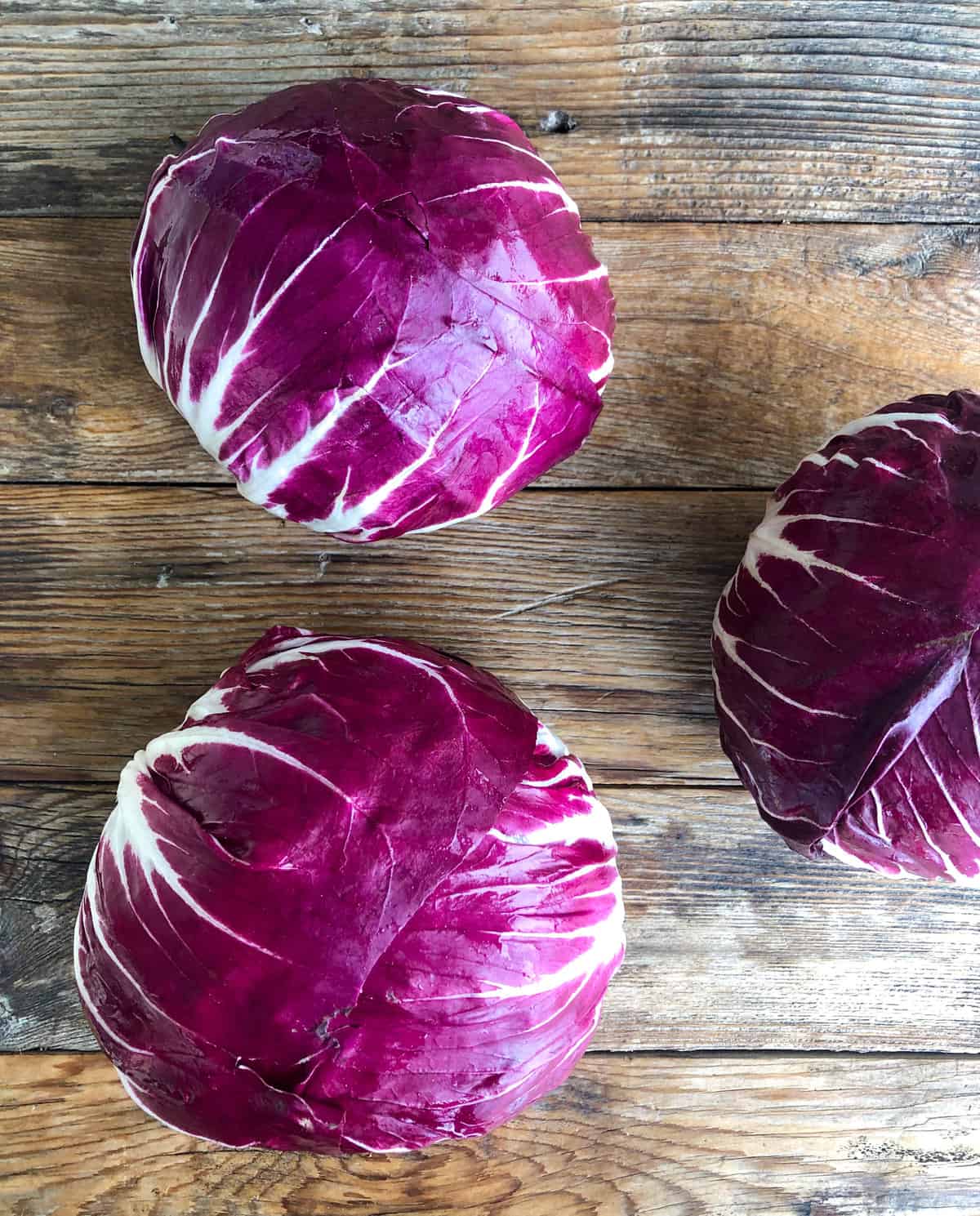 See the beautifulness?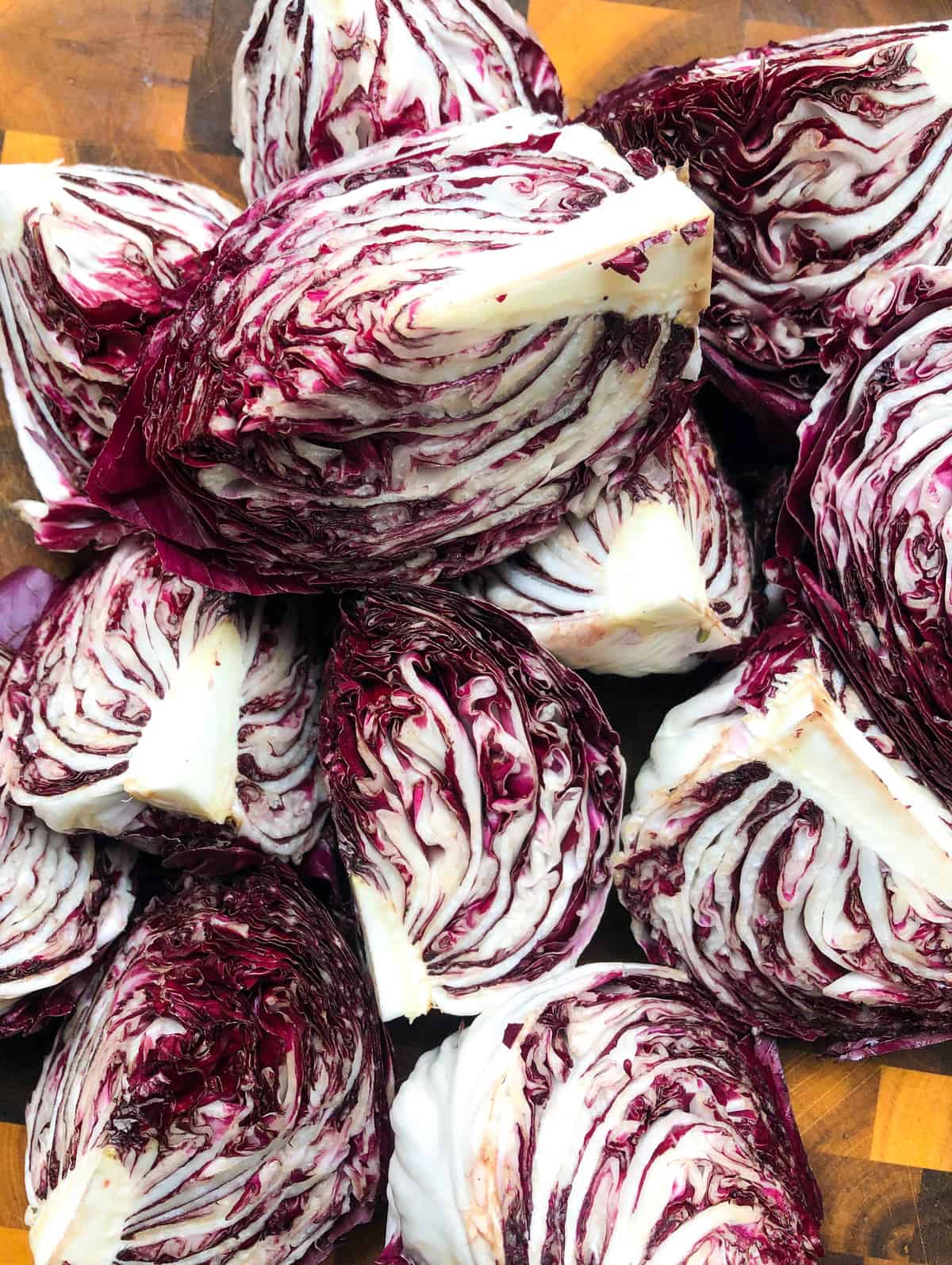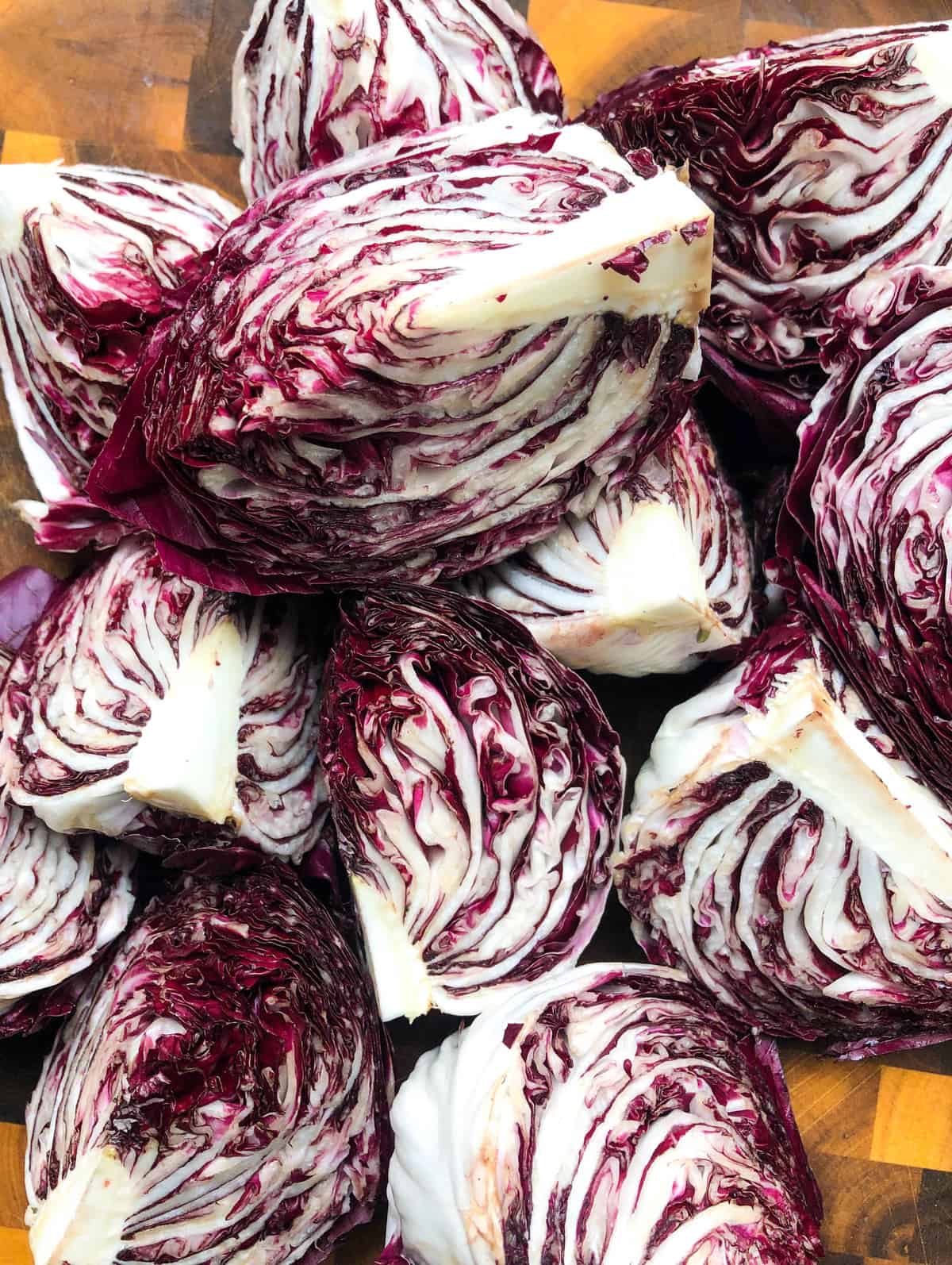 Even more mesmerizing when you quarter them into wedges!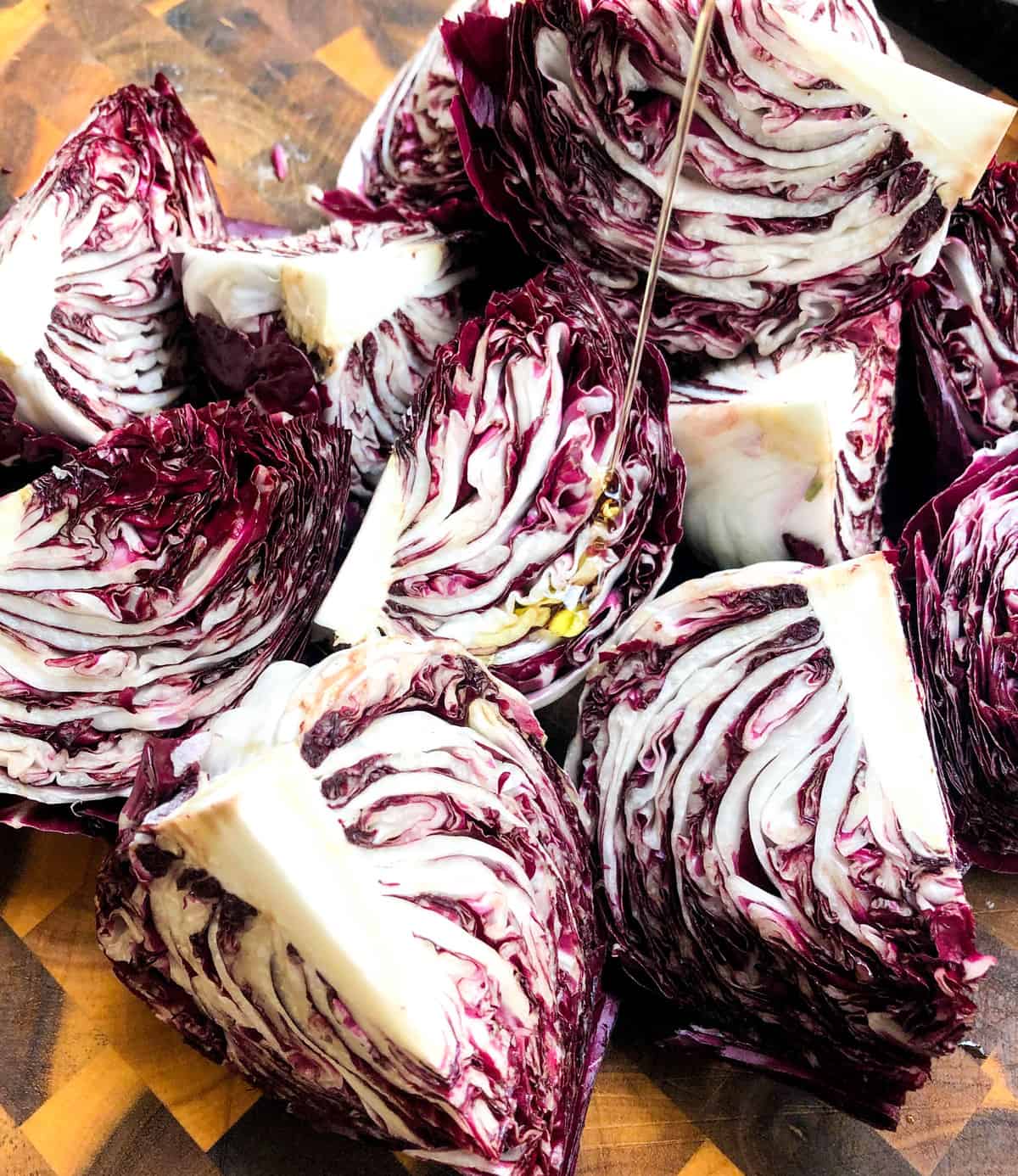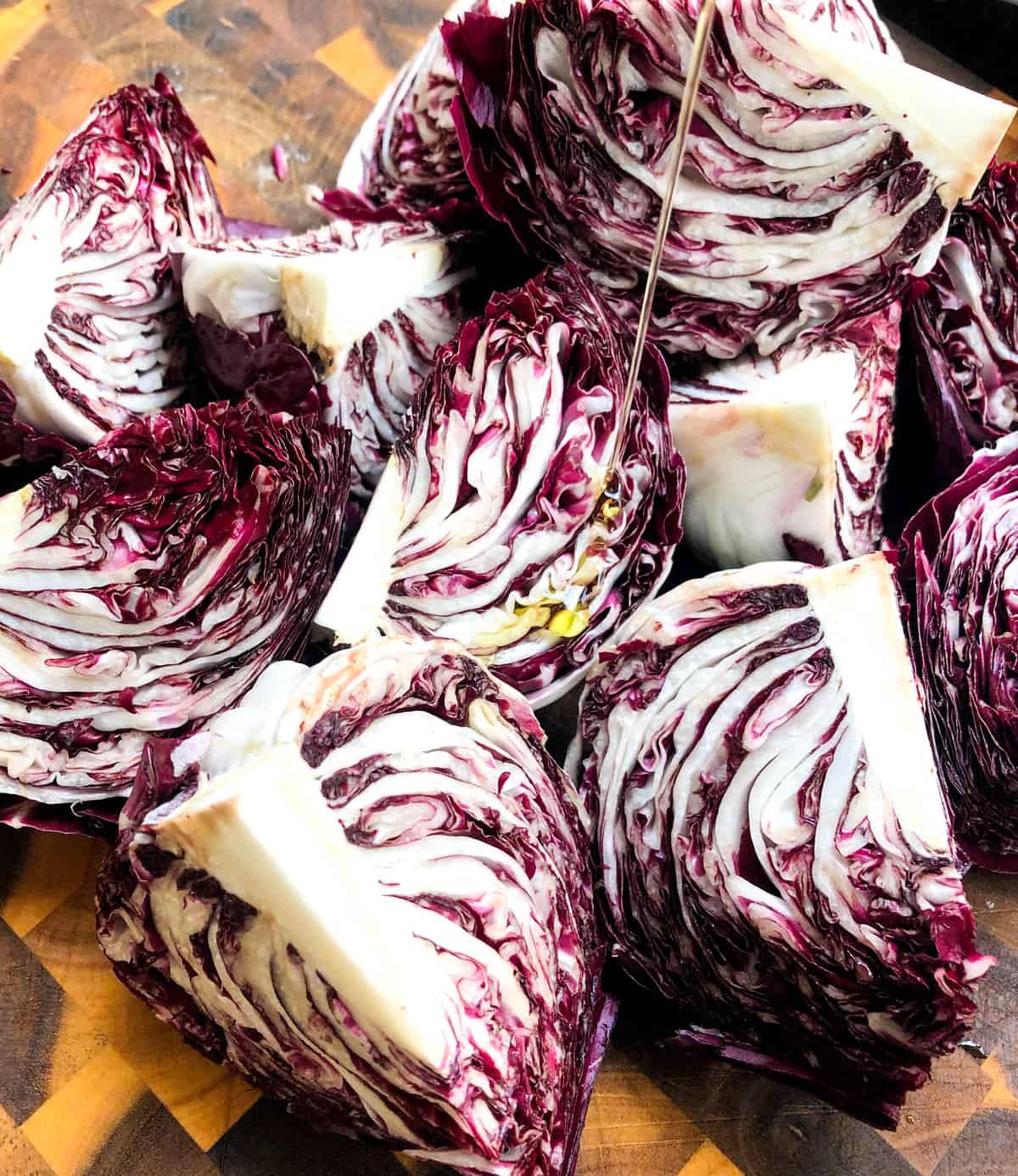 Drizzle California Olive Oil over all the wedges and toss to coat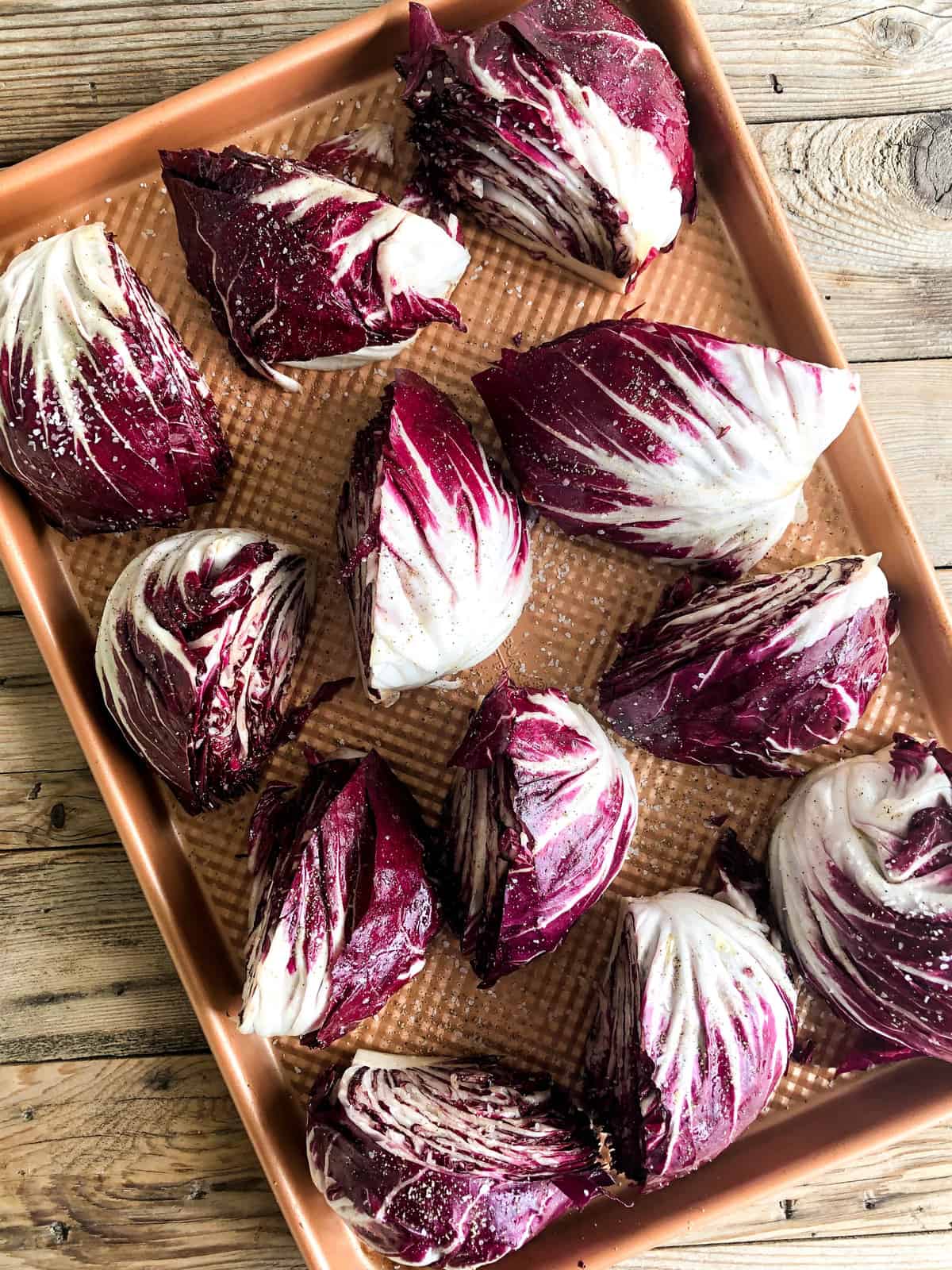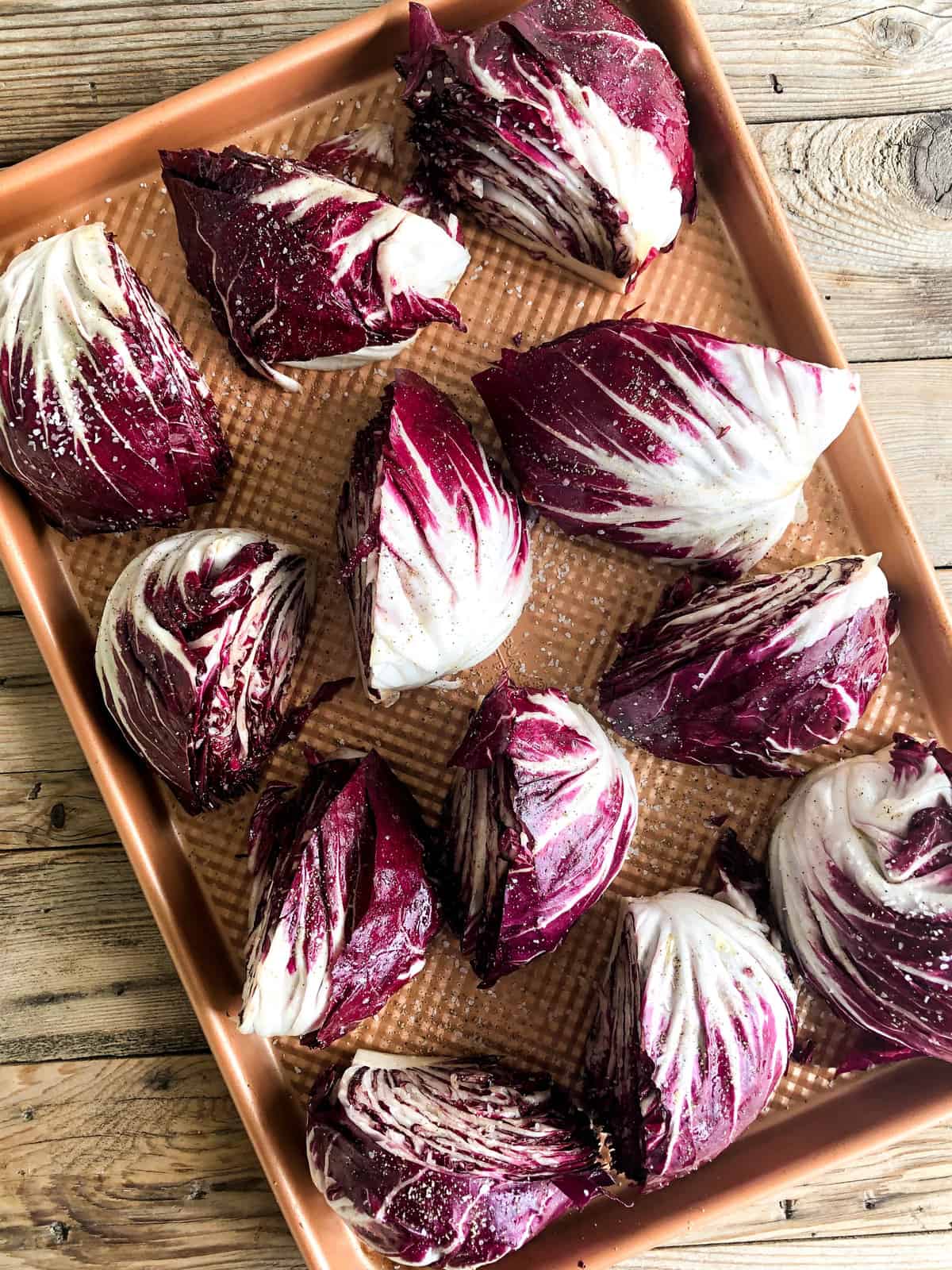 Place the wedges on a baking sheet and dust with salt and pepper. Roast for about 12 minutes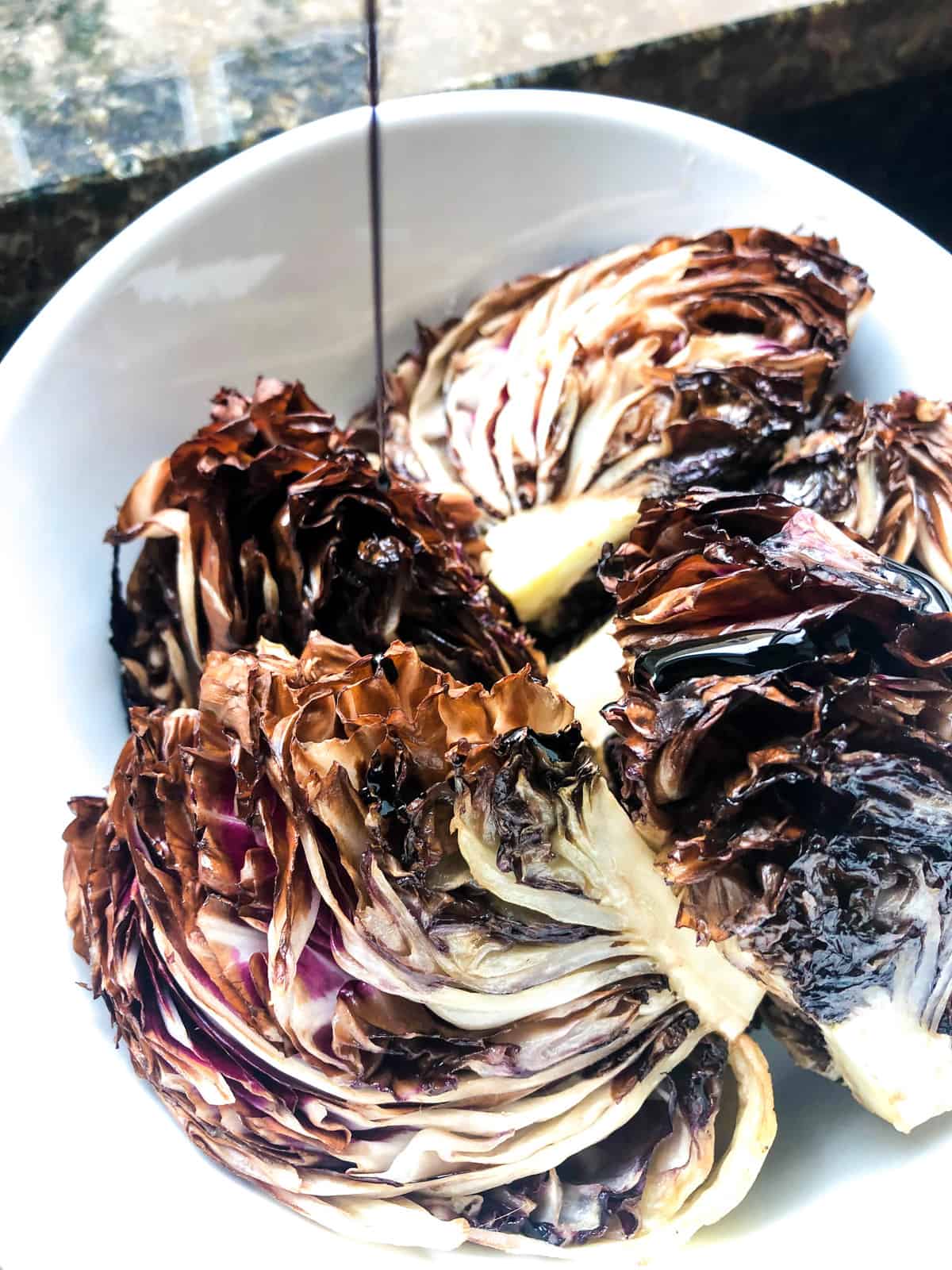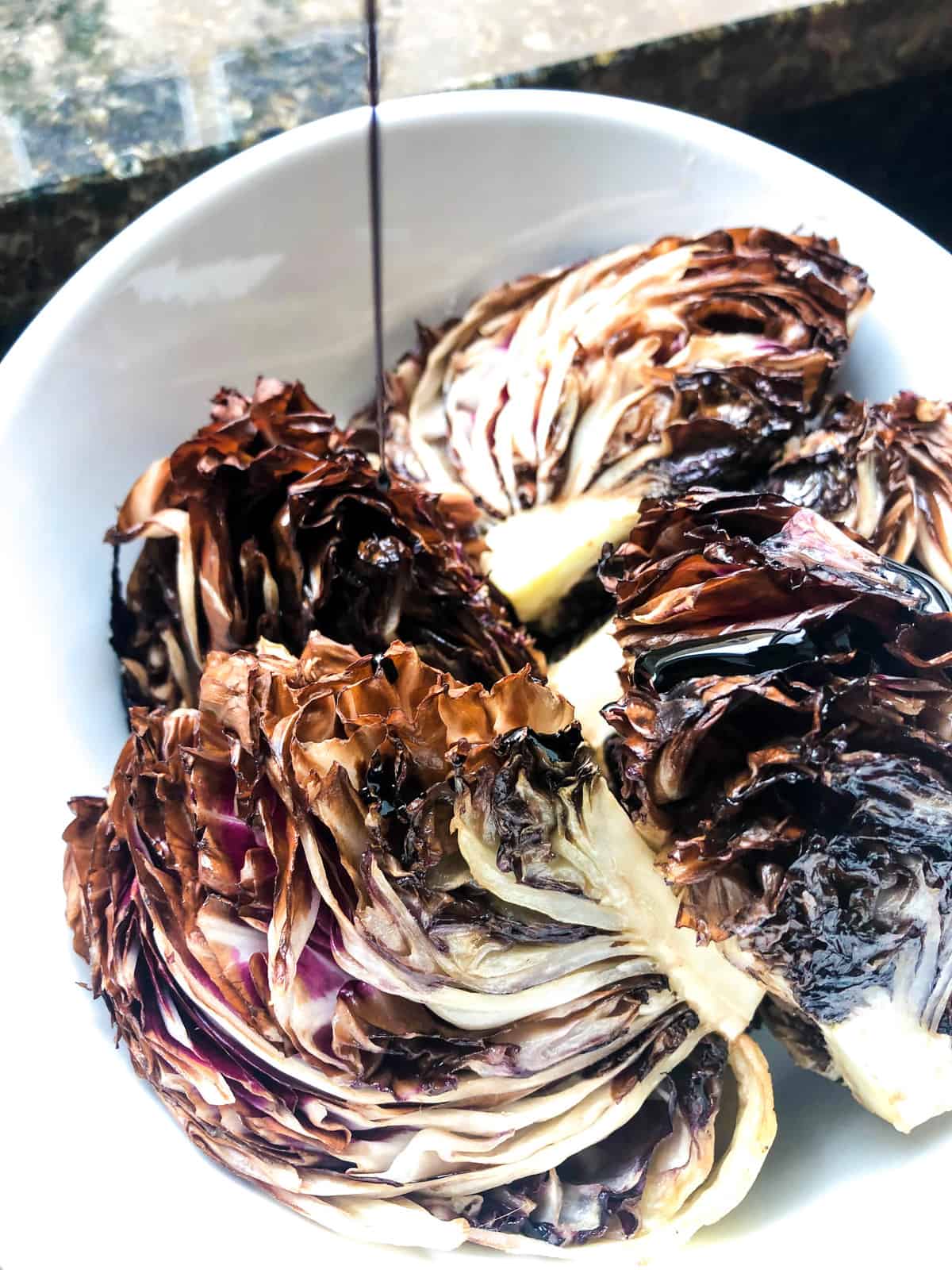 Transfer the wedges to a bowl and drizzle with balsamic glaze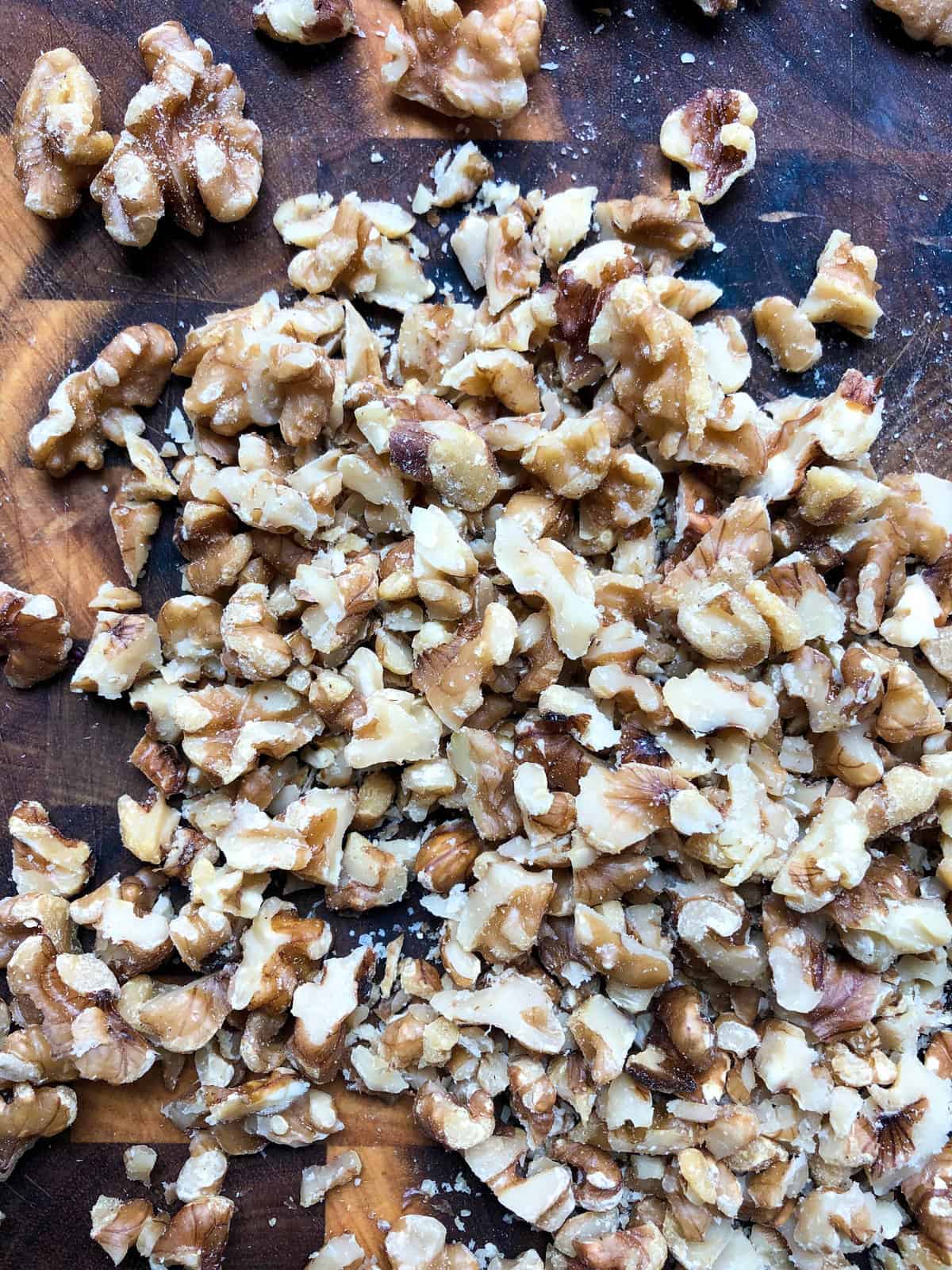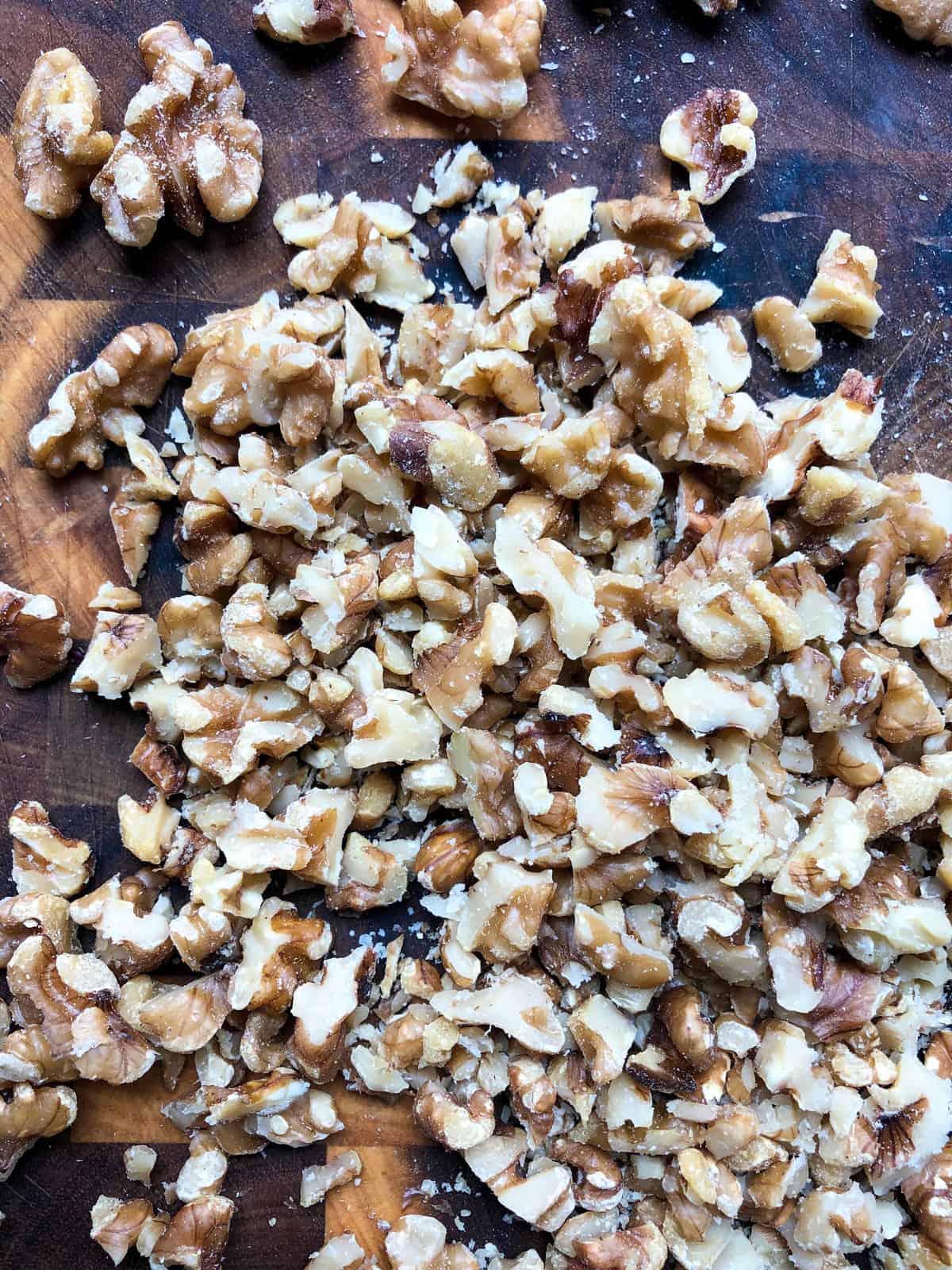 Chop up the California walnuts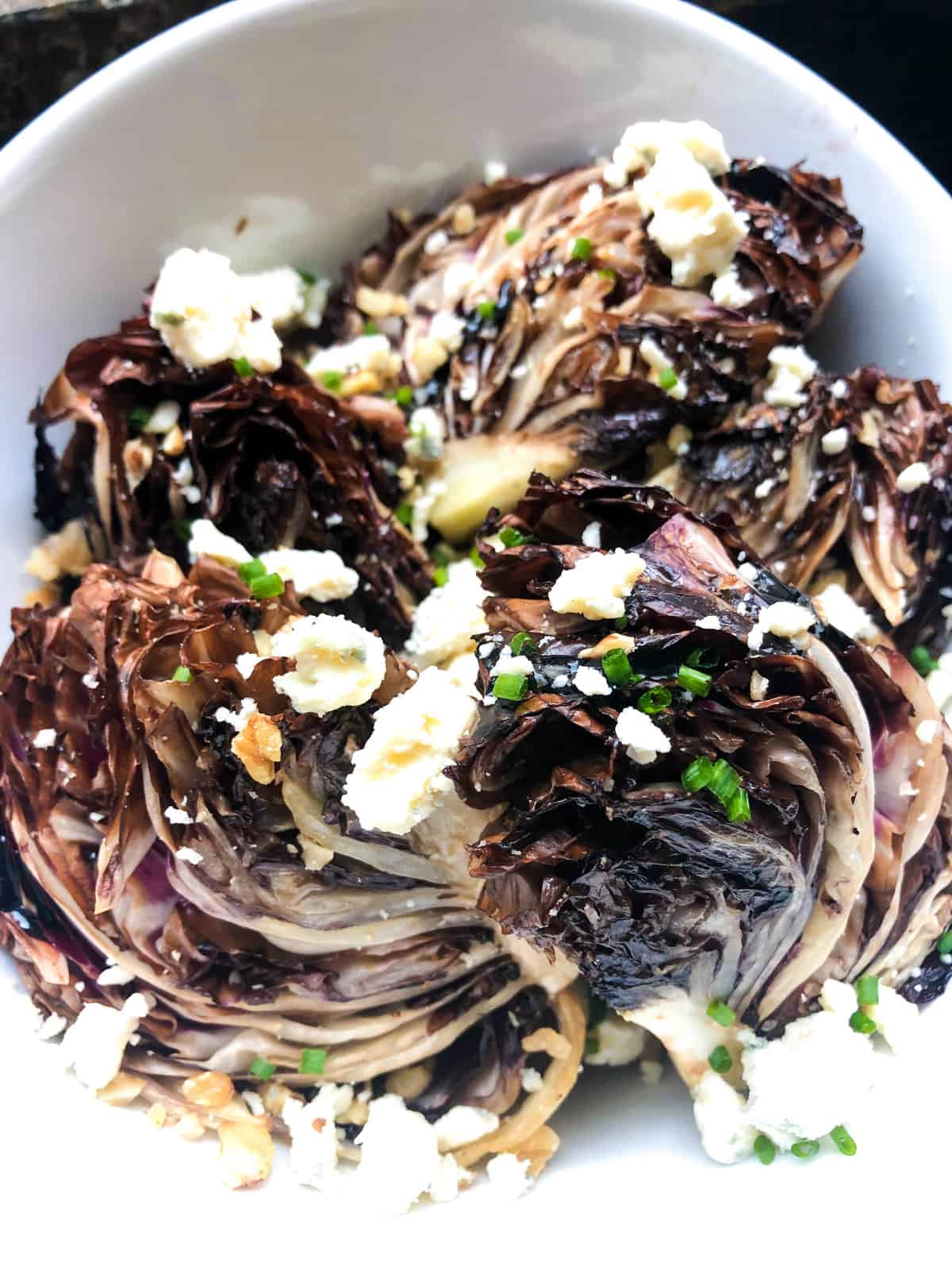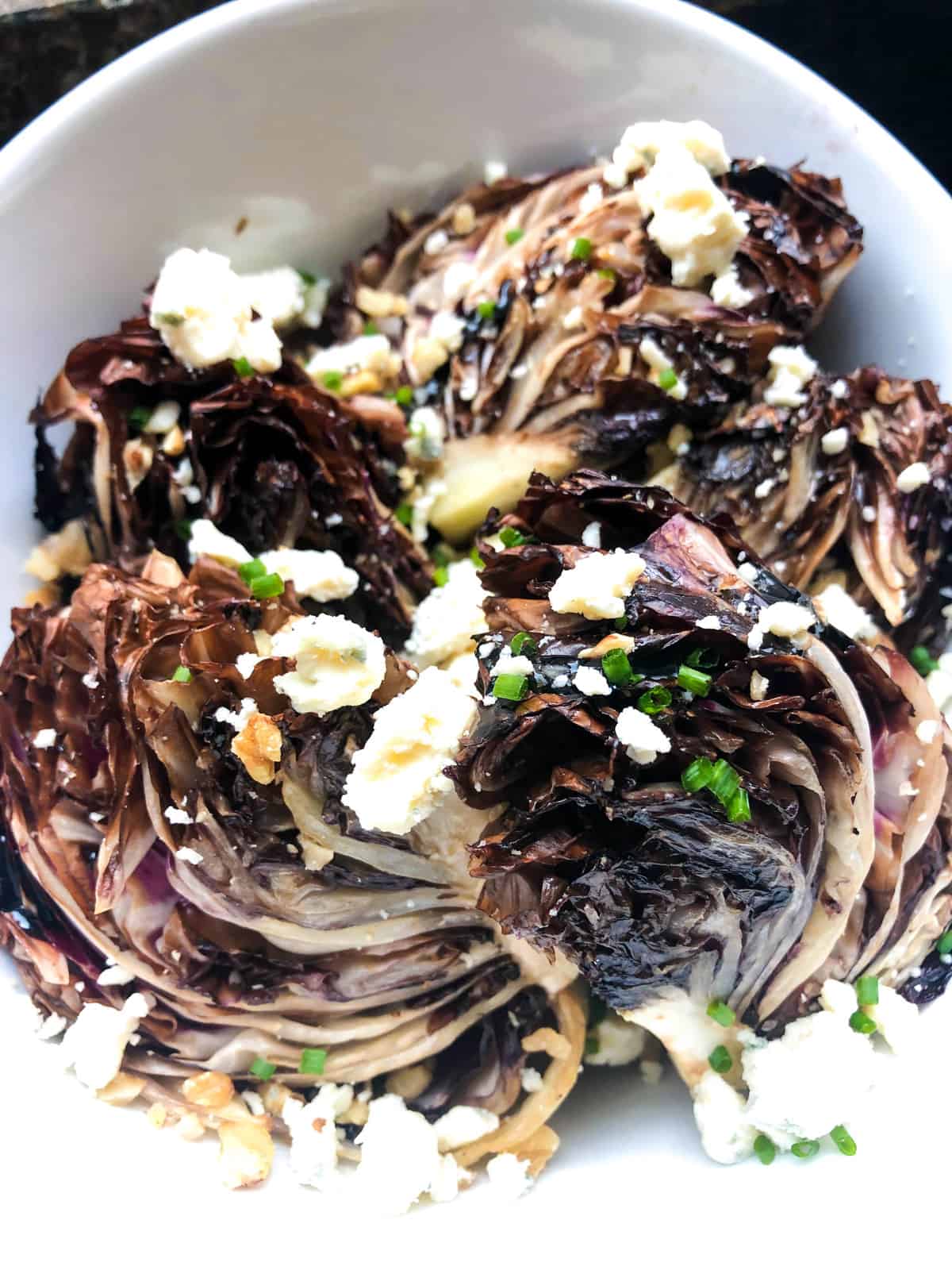 And top the wedges with the walnuts, California Blue Cheese and chives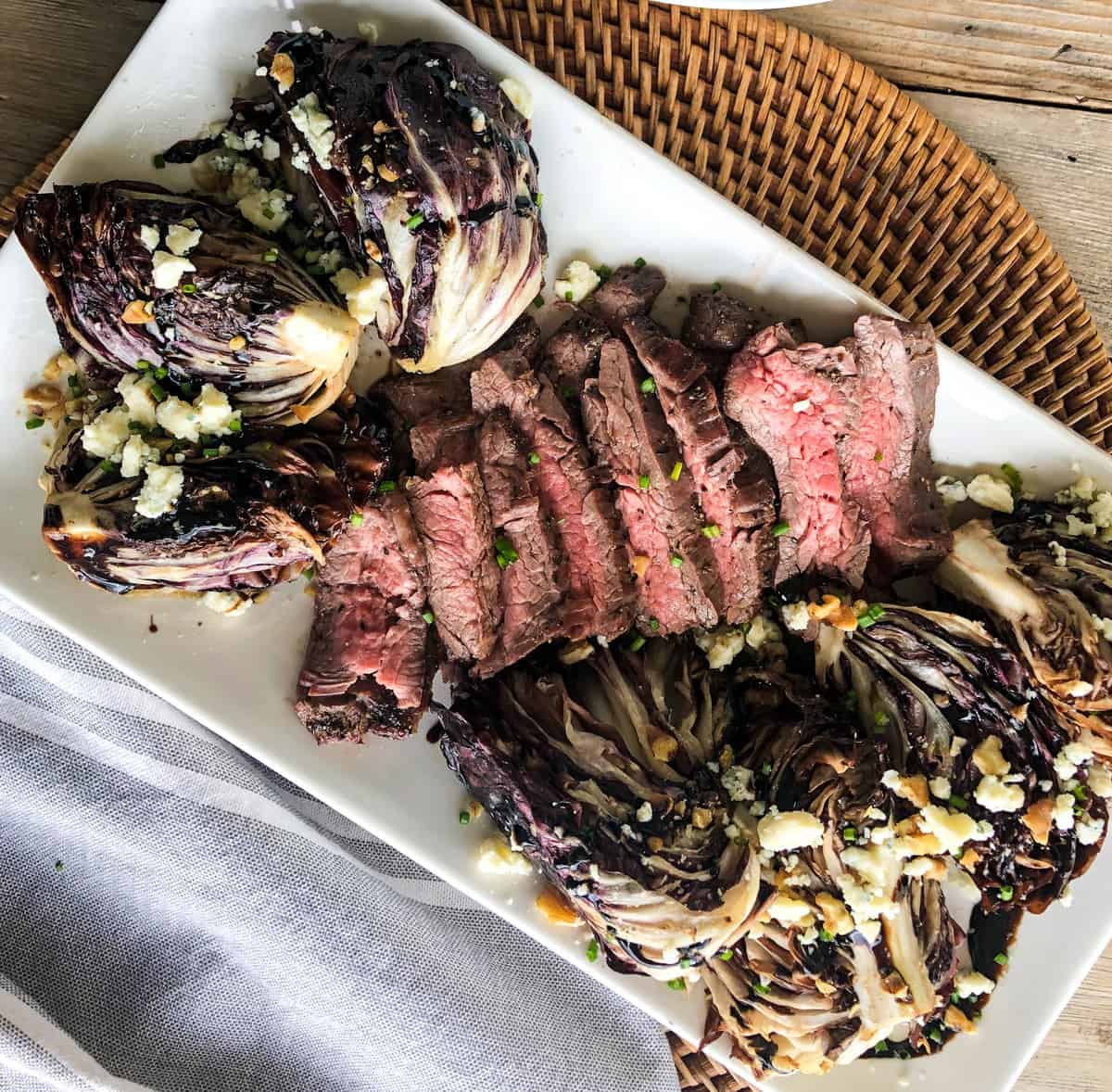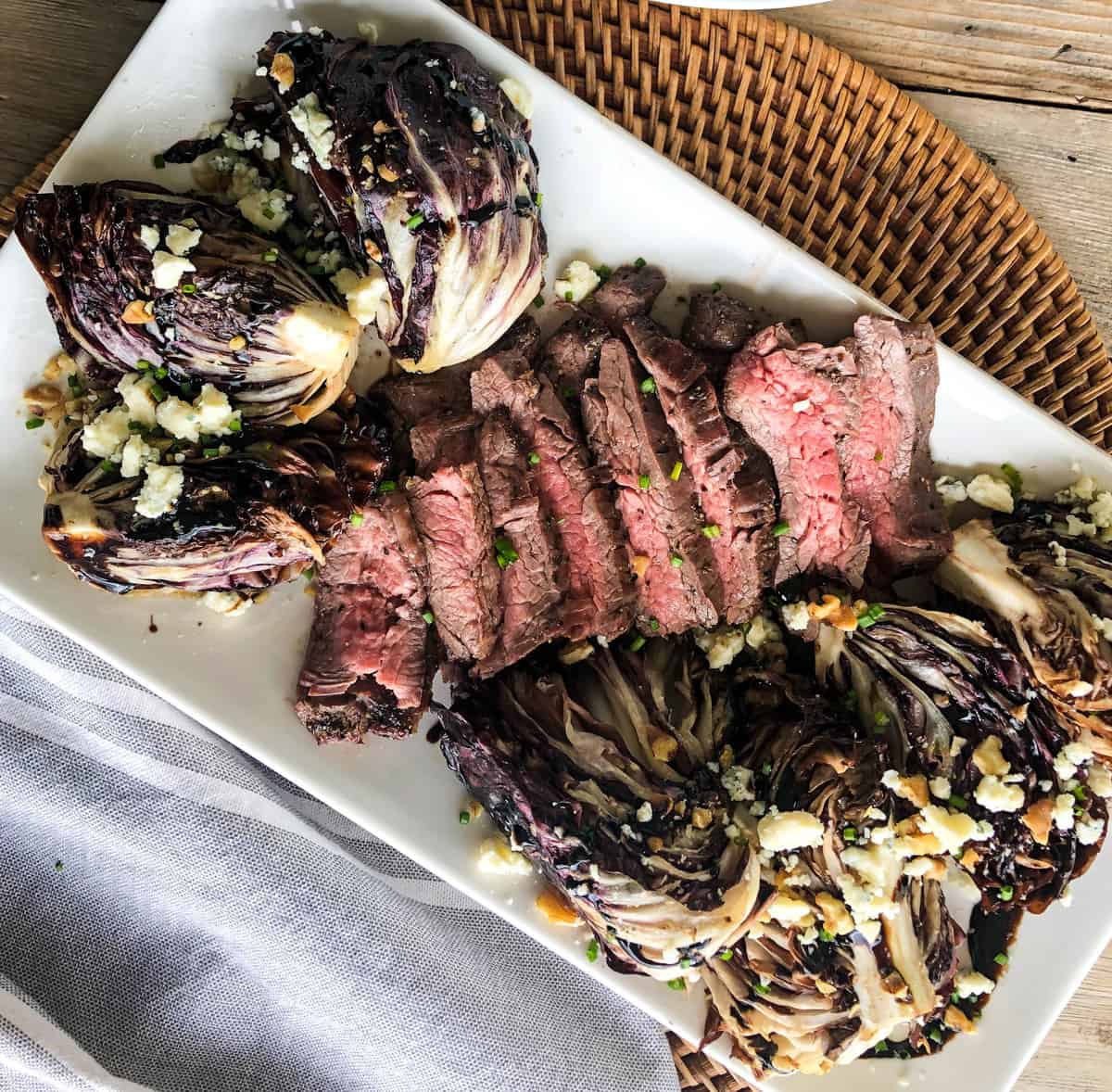 It's perfect served alongside a nice hearty pice of flank steak, cut into strips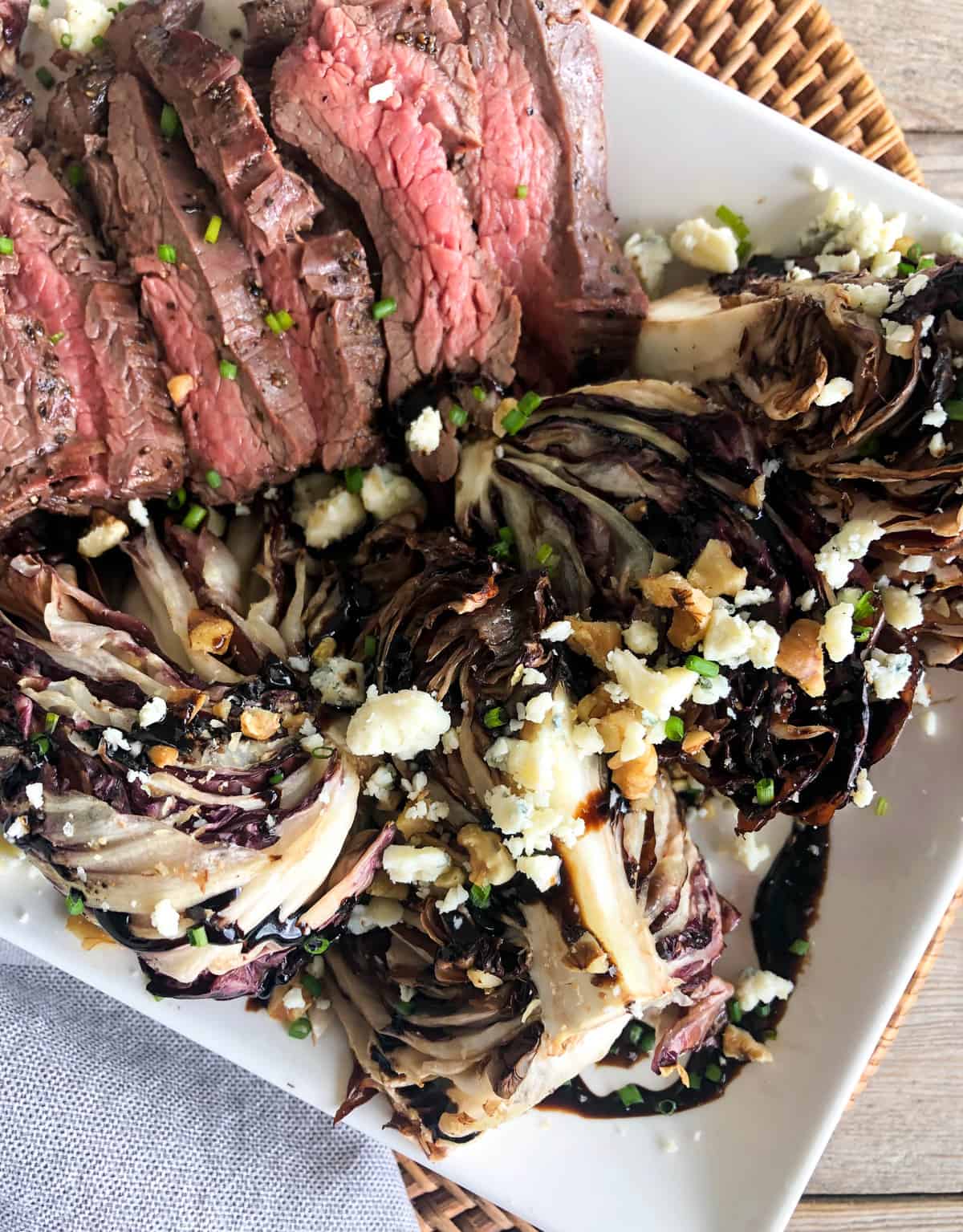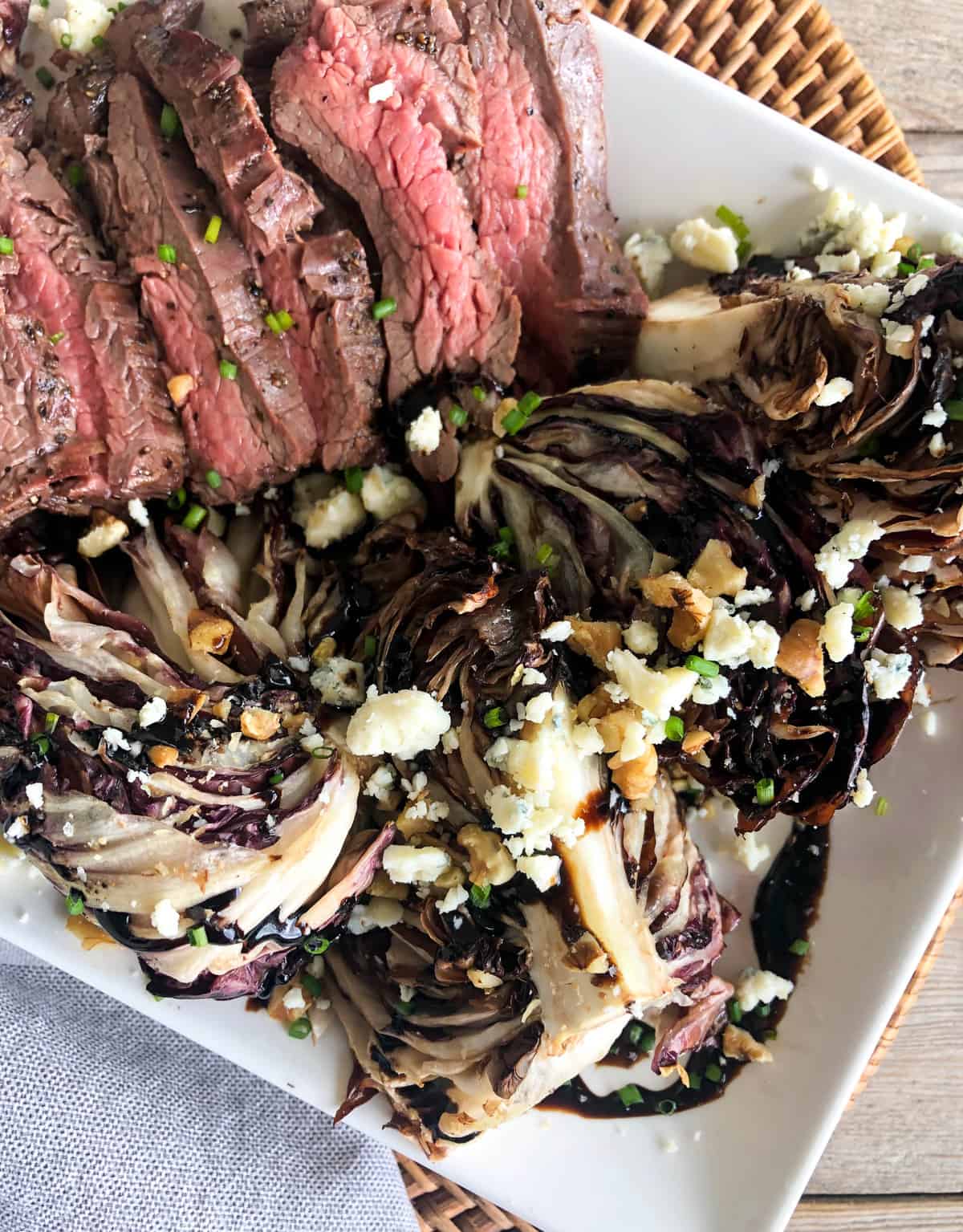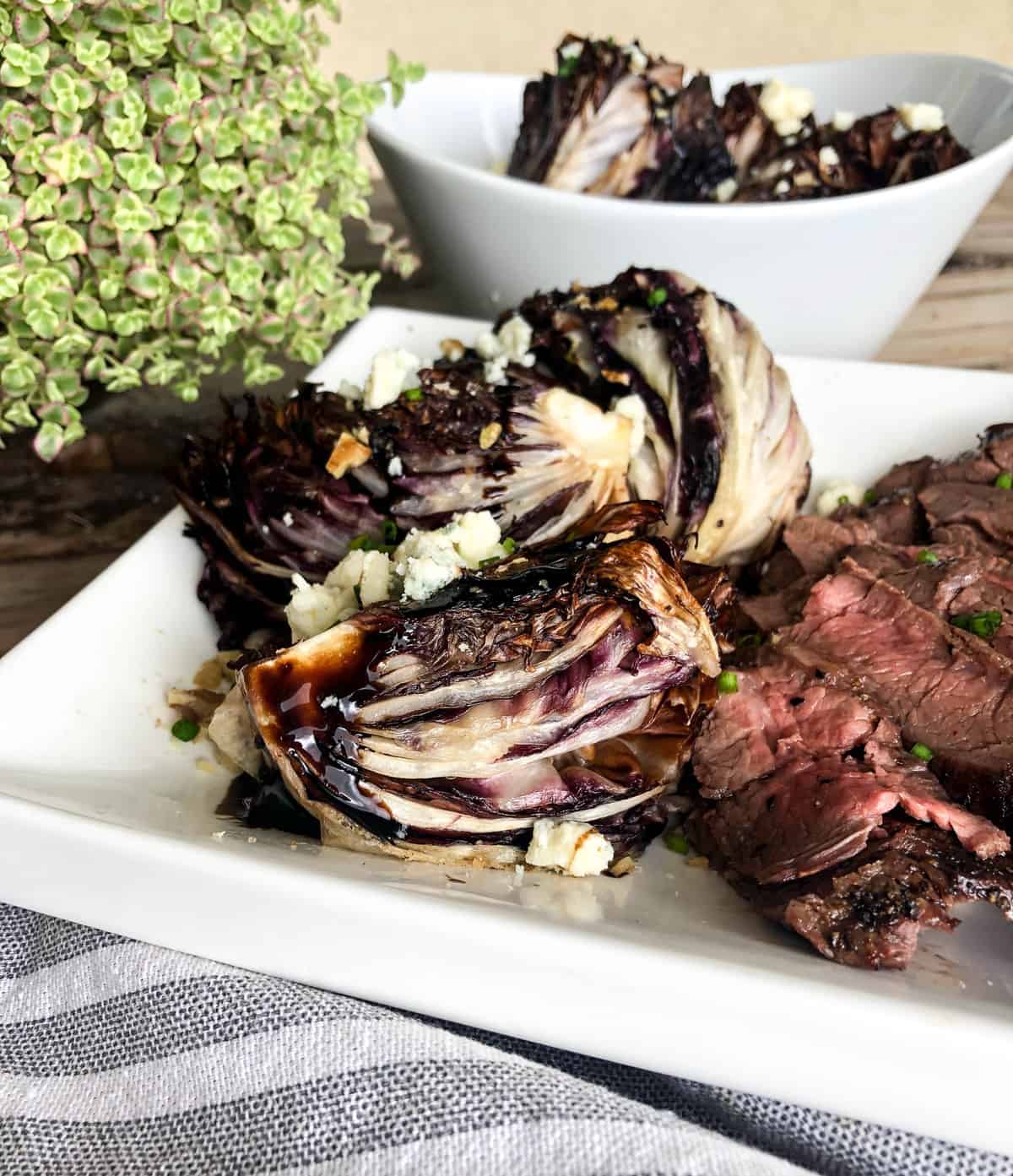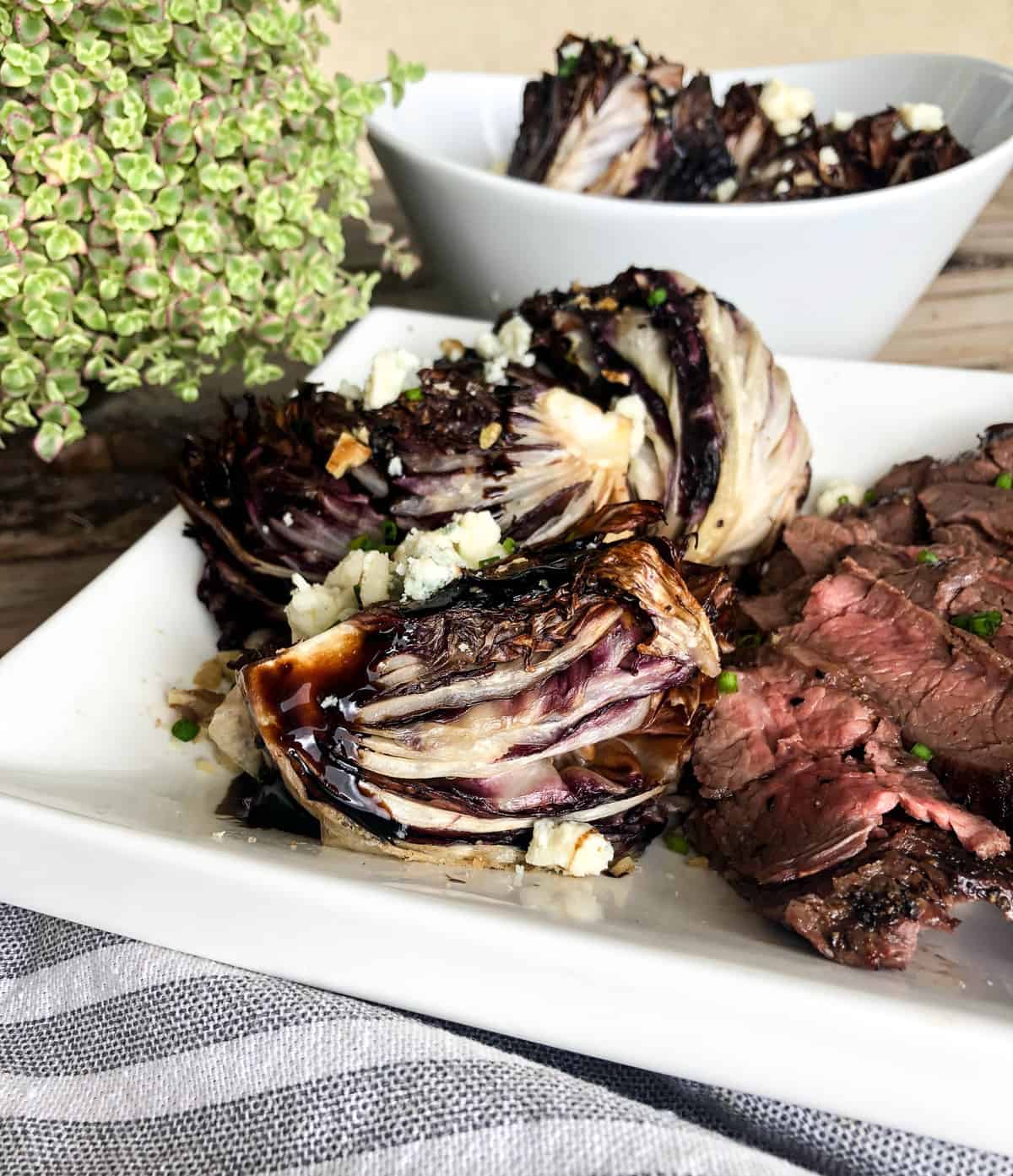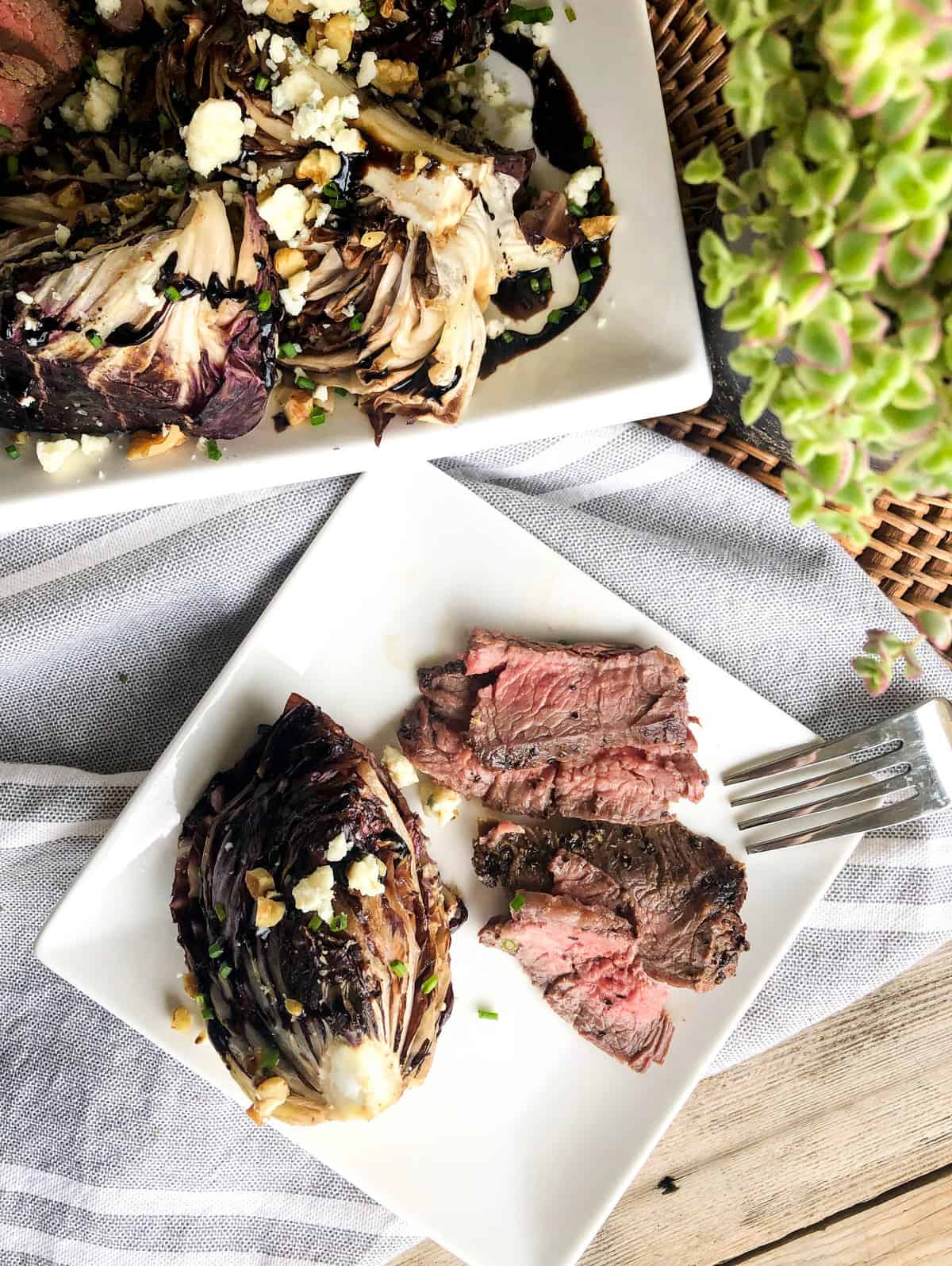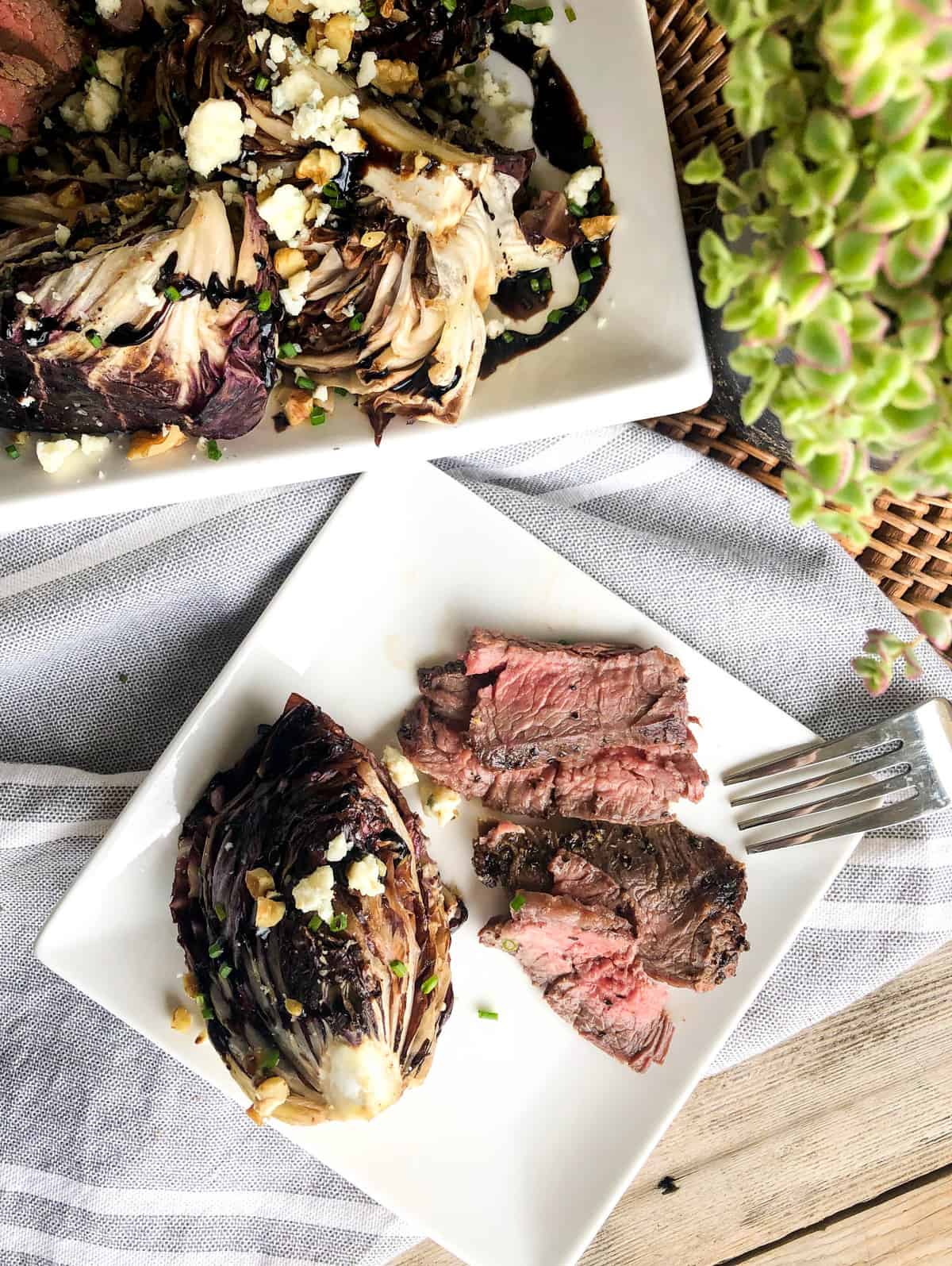 Enjoy!
Here is the quick and easy recipe for ya…
Roasted Radicchio Wedges
3 heads Radicchio
2 T. Olive oil
1/4 cup balsamic glaze
1/4 cup walnuts, chopped
1/4 cup blue cheese, crumbled
chopped chives
Preheat oven to 450. Cut the radicchio in half and then half again, creating quarter wedges. Drizzle the olive oil over all the wedges and toss to coat. Place the wedges on a baking sheet and dust with salt and pepper
Roast the wedges for 12 minutes, turning once.
Allow the wedges to rest and transfer to a serving platter. Drizzle with balsamic glaze and top with he walnuts, blue cheese and chives