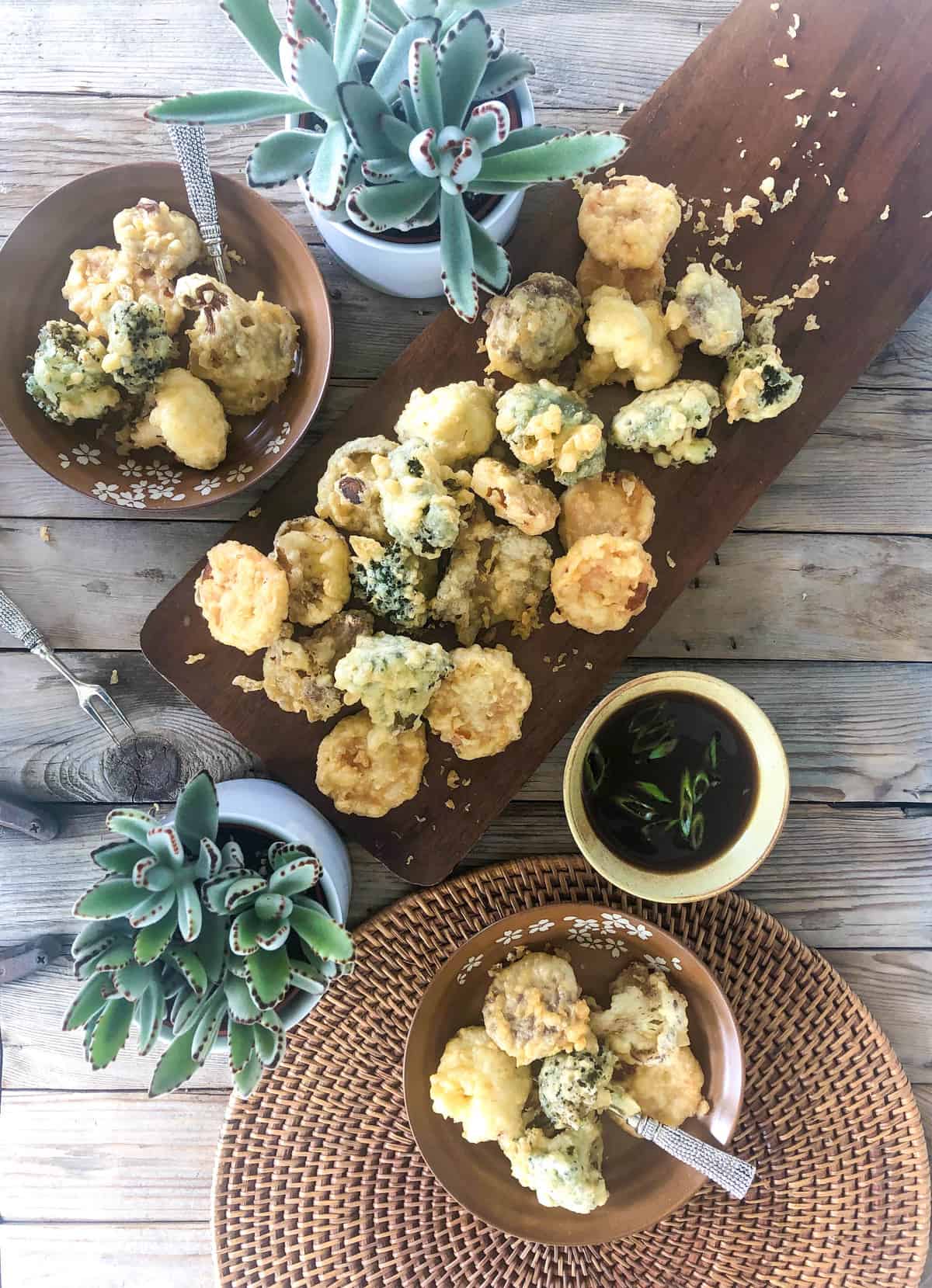 CA GROWN Blog
Discover. Learn. Connect.
Tempura Vegetables
March 11, 2019
Eat the Season!
Sign Up For Weekly Recipes
« Back to Recipes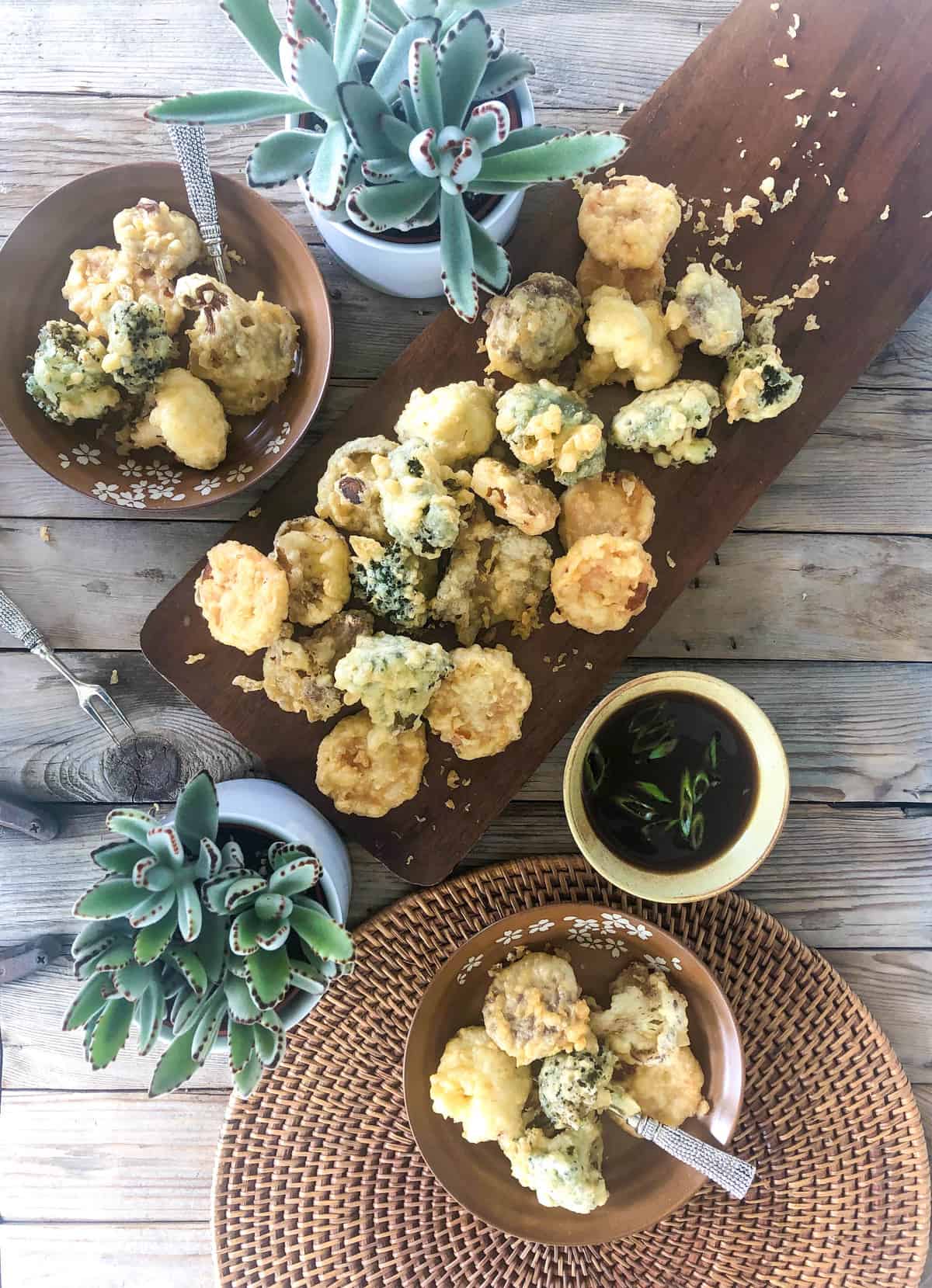 Tempura Vegetables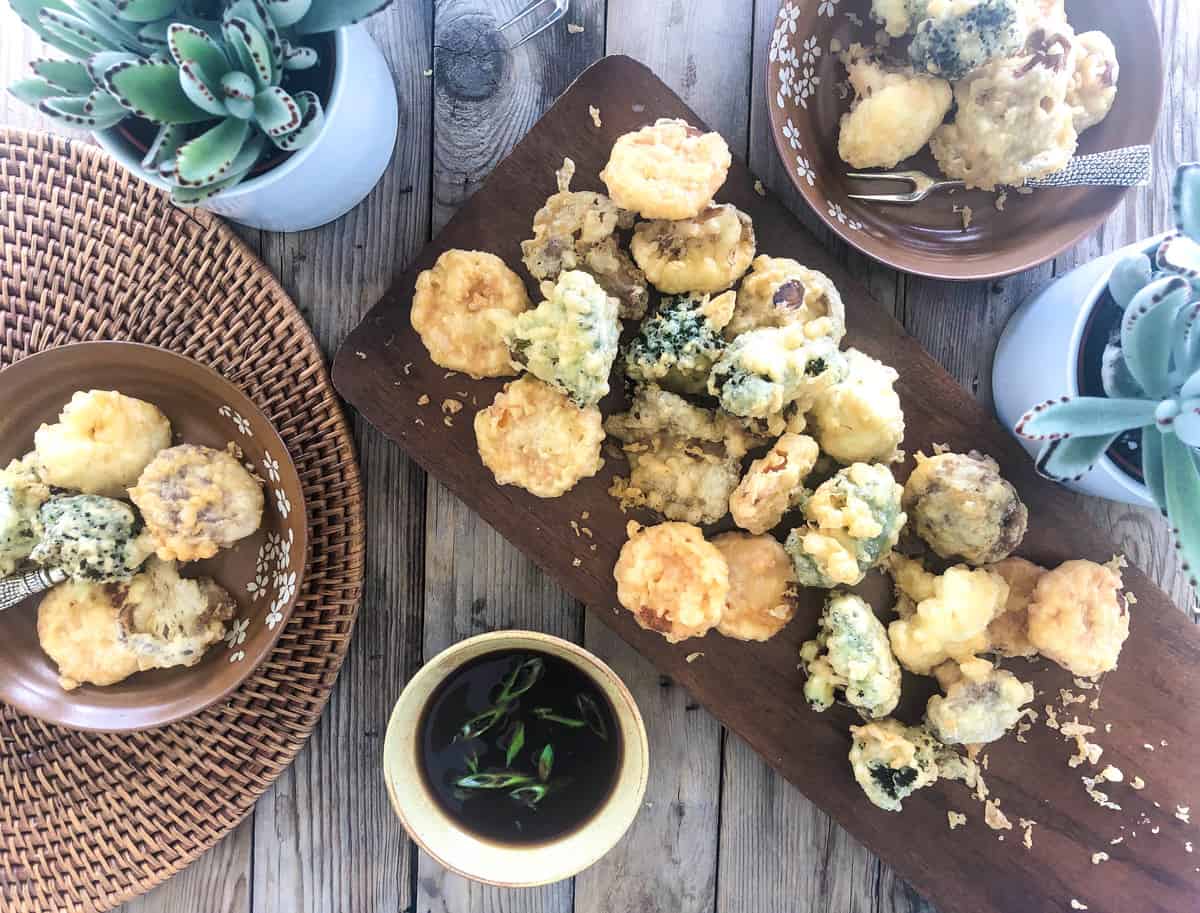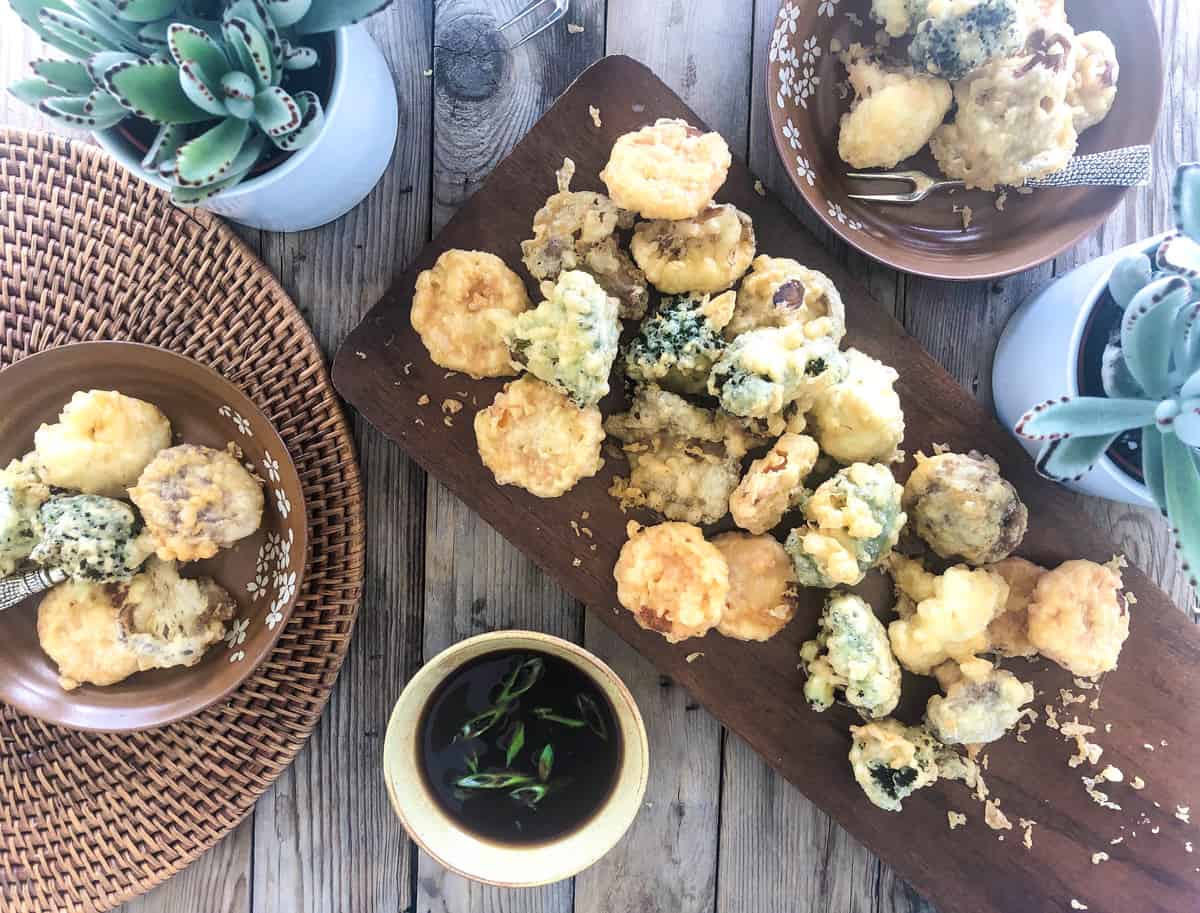 Our family loves heading to our local sushi restaurant and indulging in the rolled yumminess. One of my favorite parts is ordering the tempura vegetables as an appetizer! The crispy fried, tender veggies are addictive. There is something about the cooking process that locks in a unique flavor that is amazing!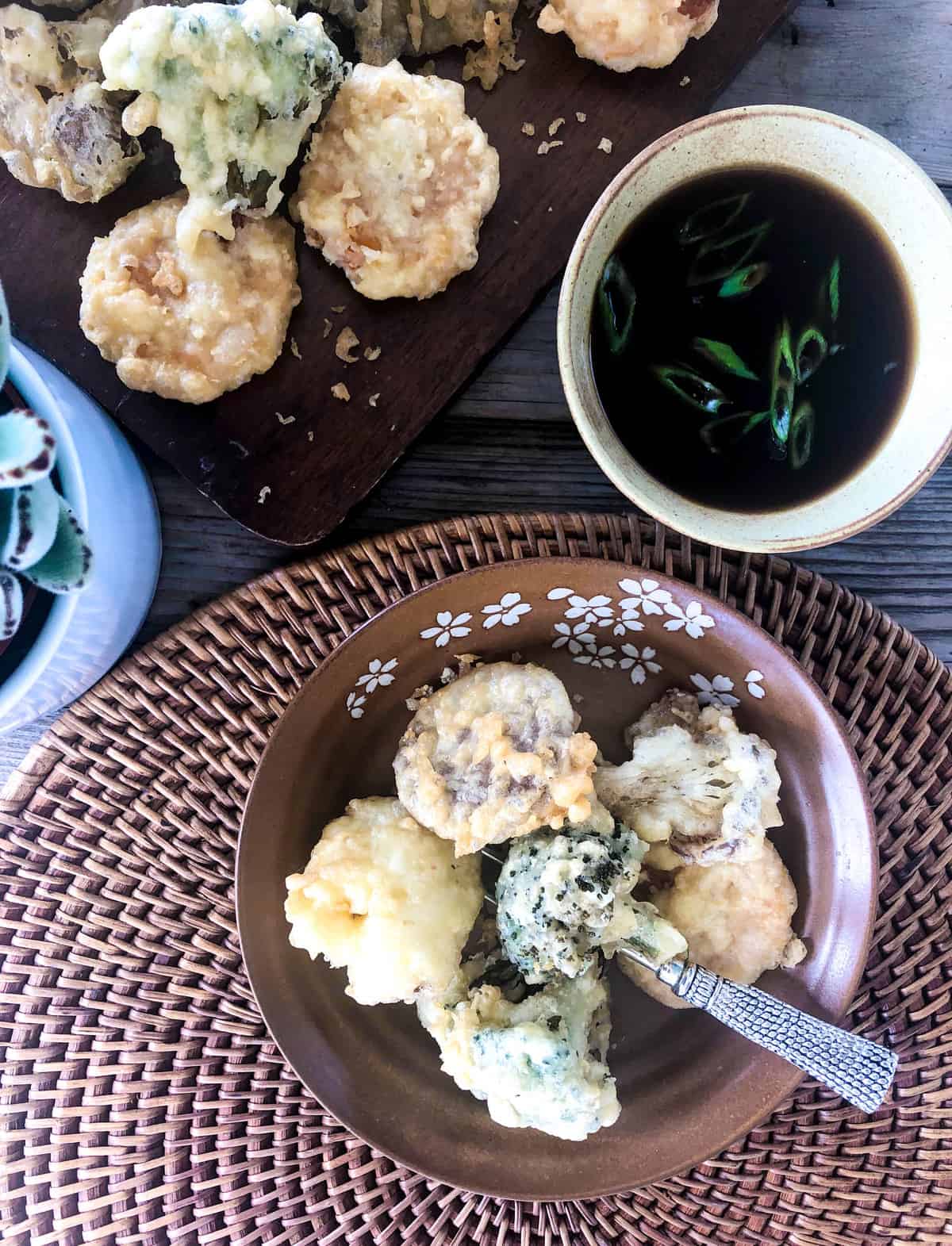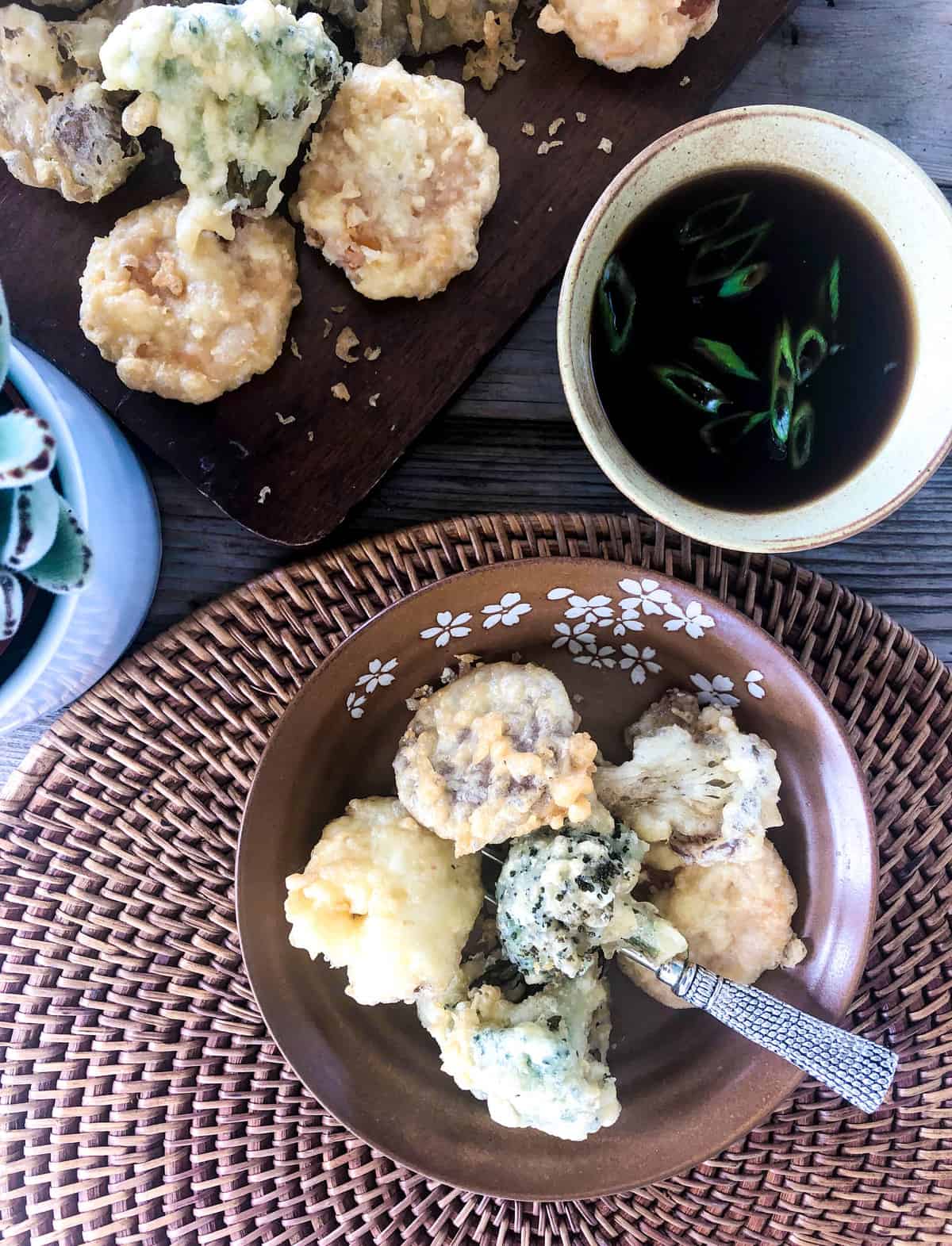 And don't get me started on the dipping sauce! So tasty and really SO easy to make at home.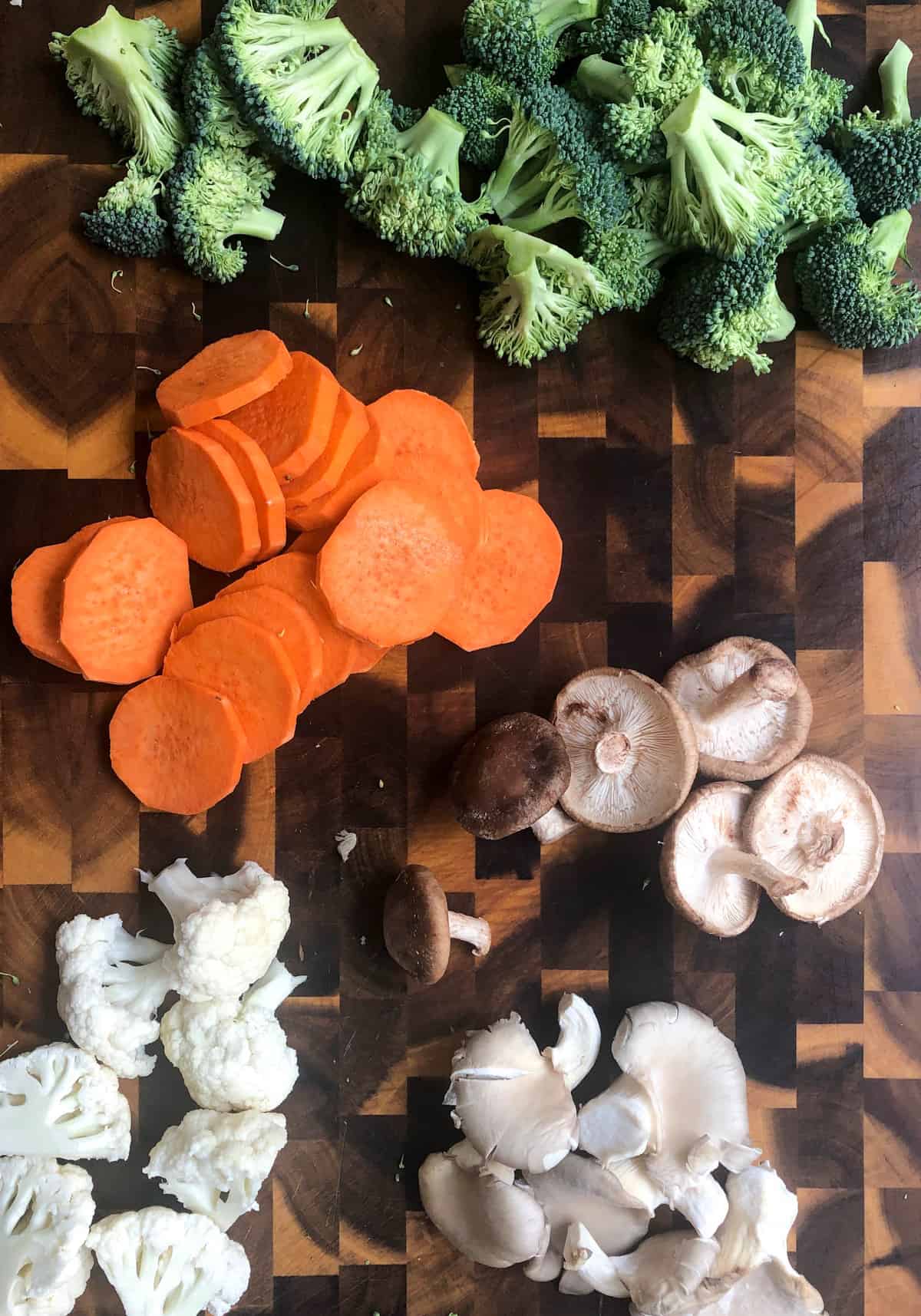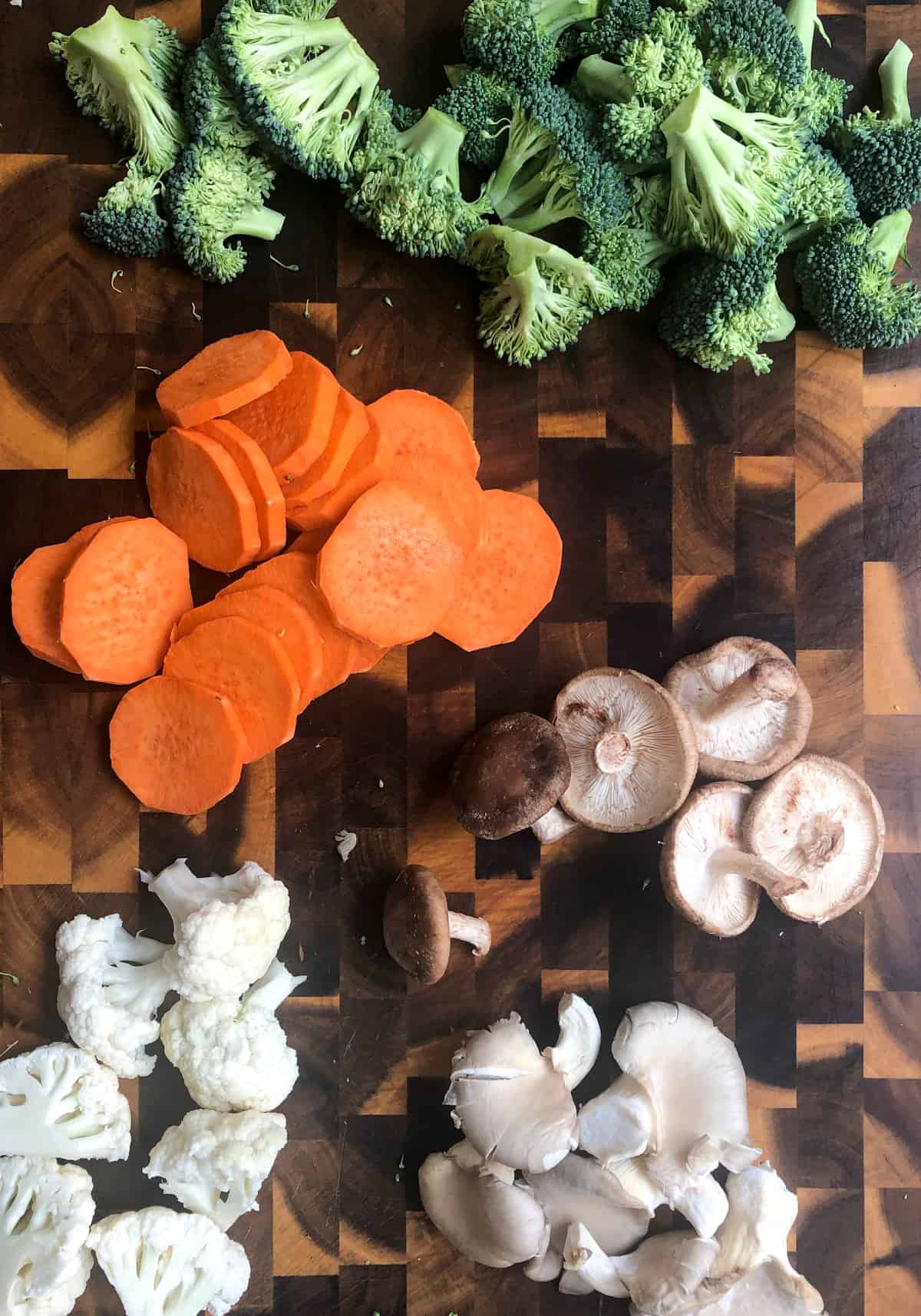 Of course, we start with fresh in-season veggies like cauliflower, broccoli, sweetpotatoes, and mushrooms. Did you know mushrooms are a year-round season vegetable in California?
True Story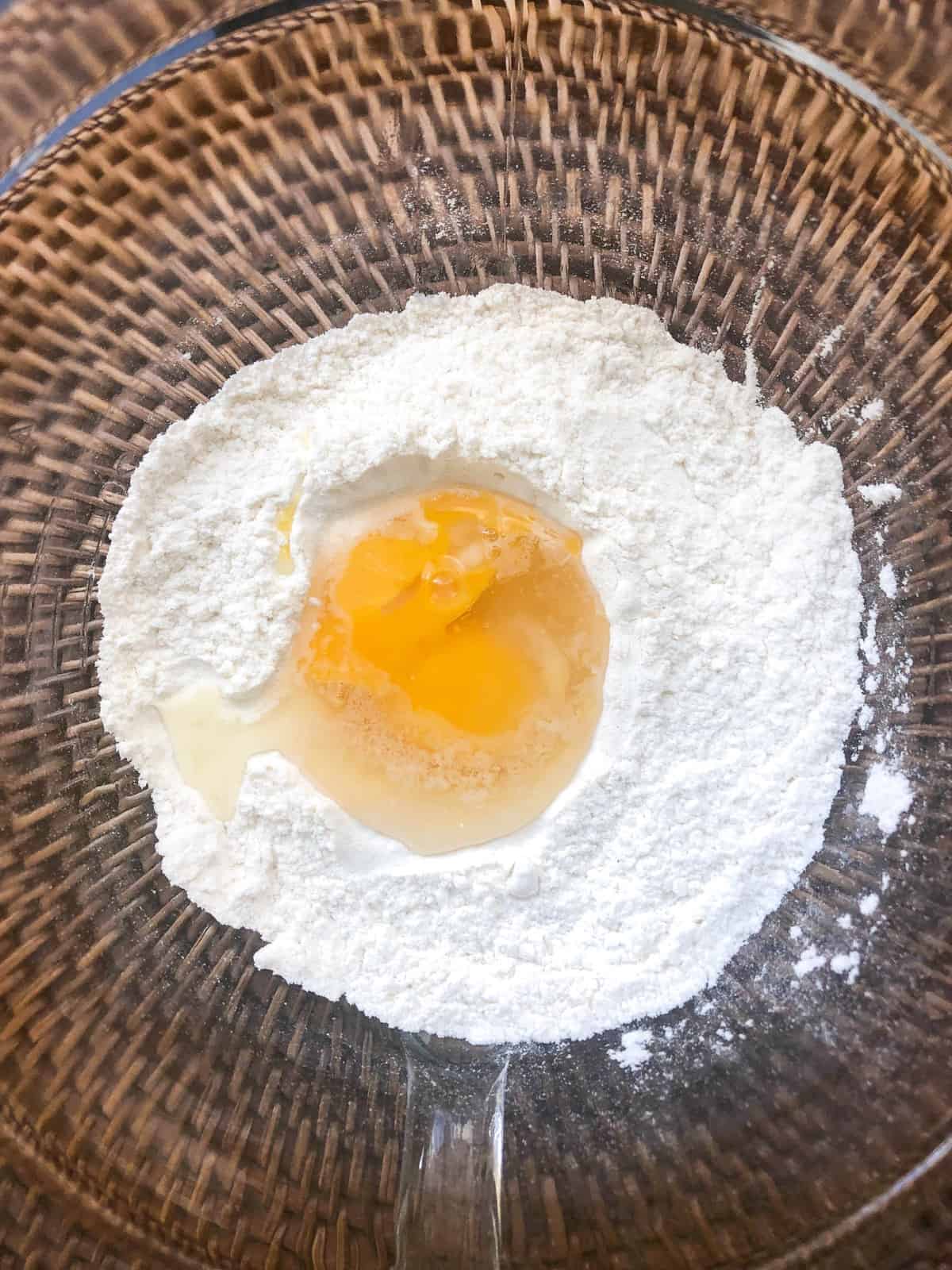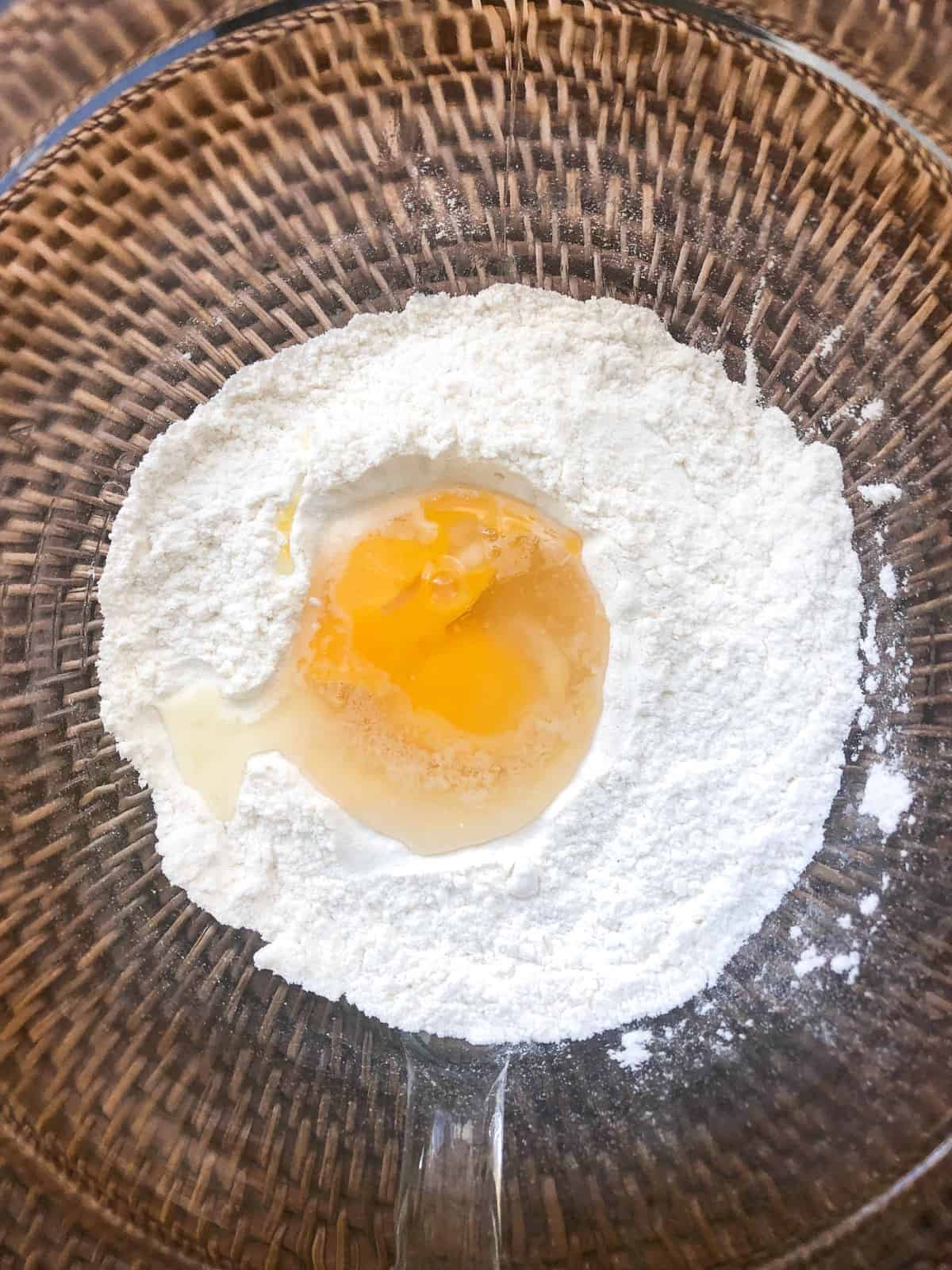 The batter is very easy. You add flour to a bowl and whisk in eggs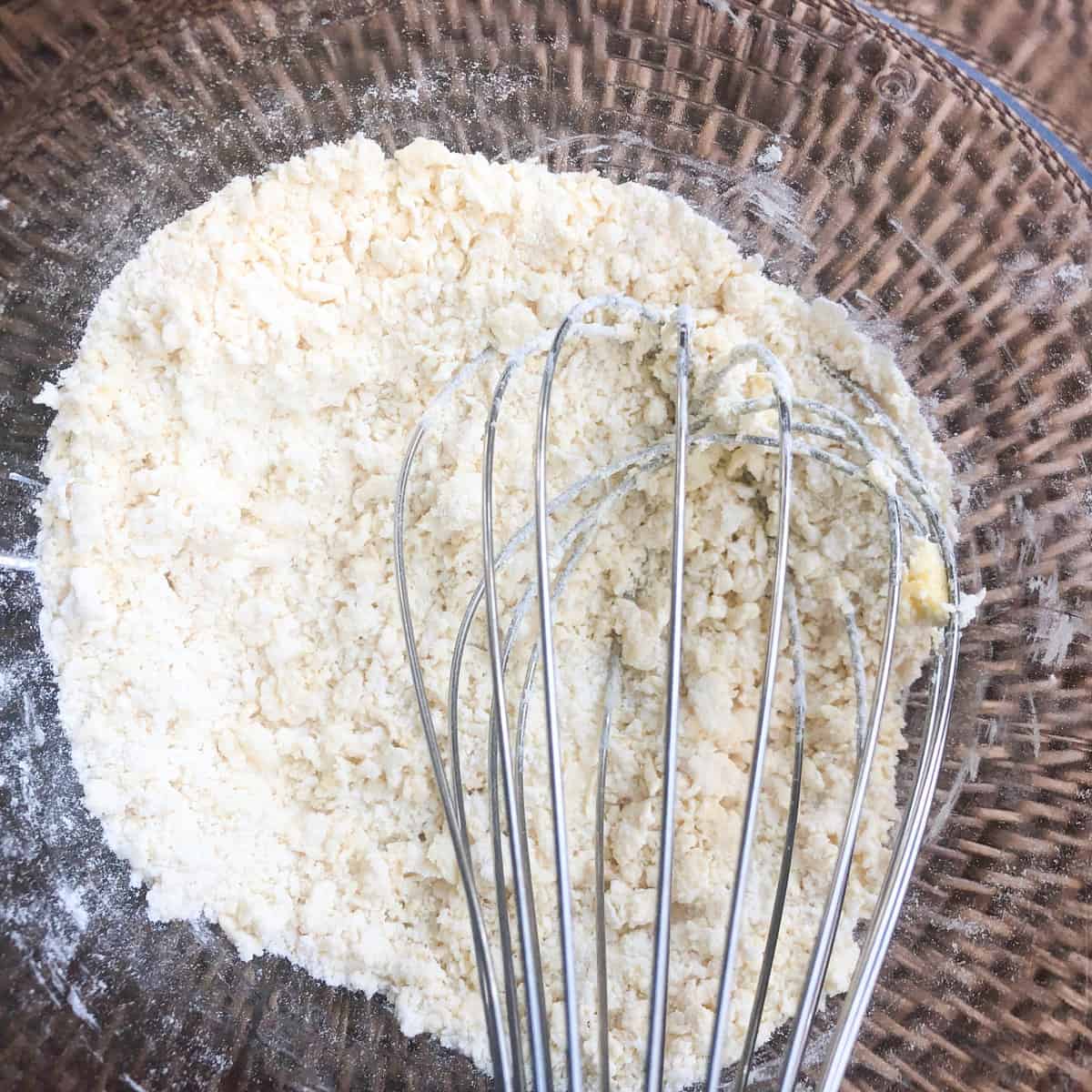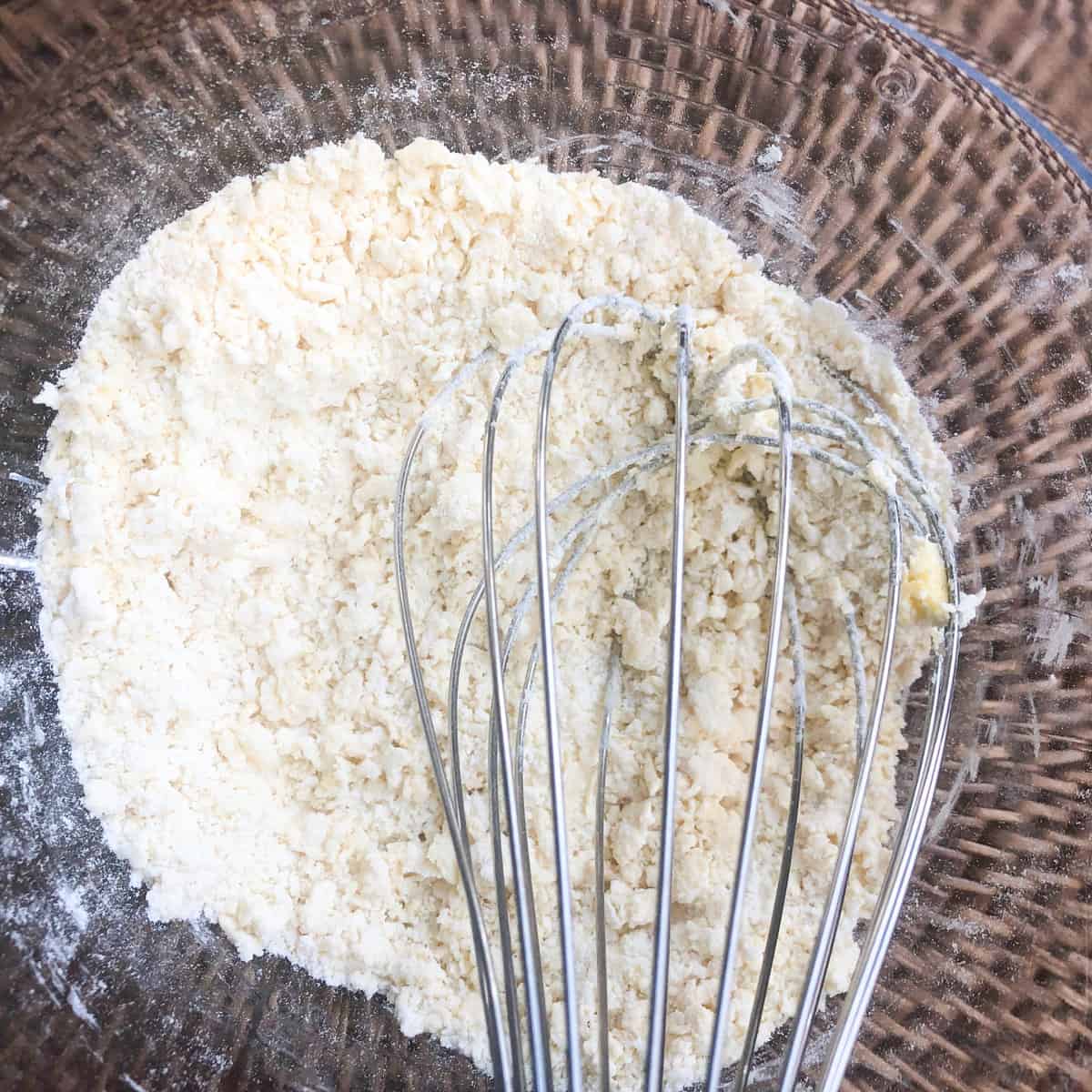 Creating a crumbly batter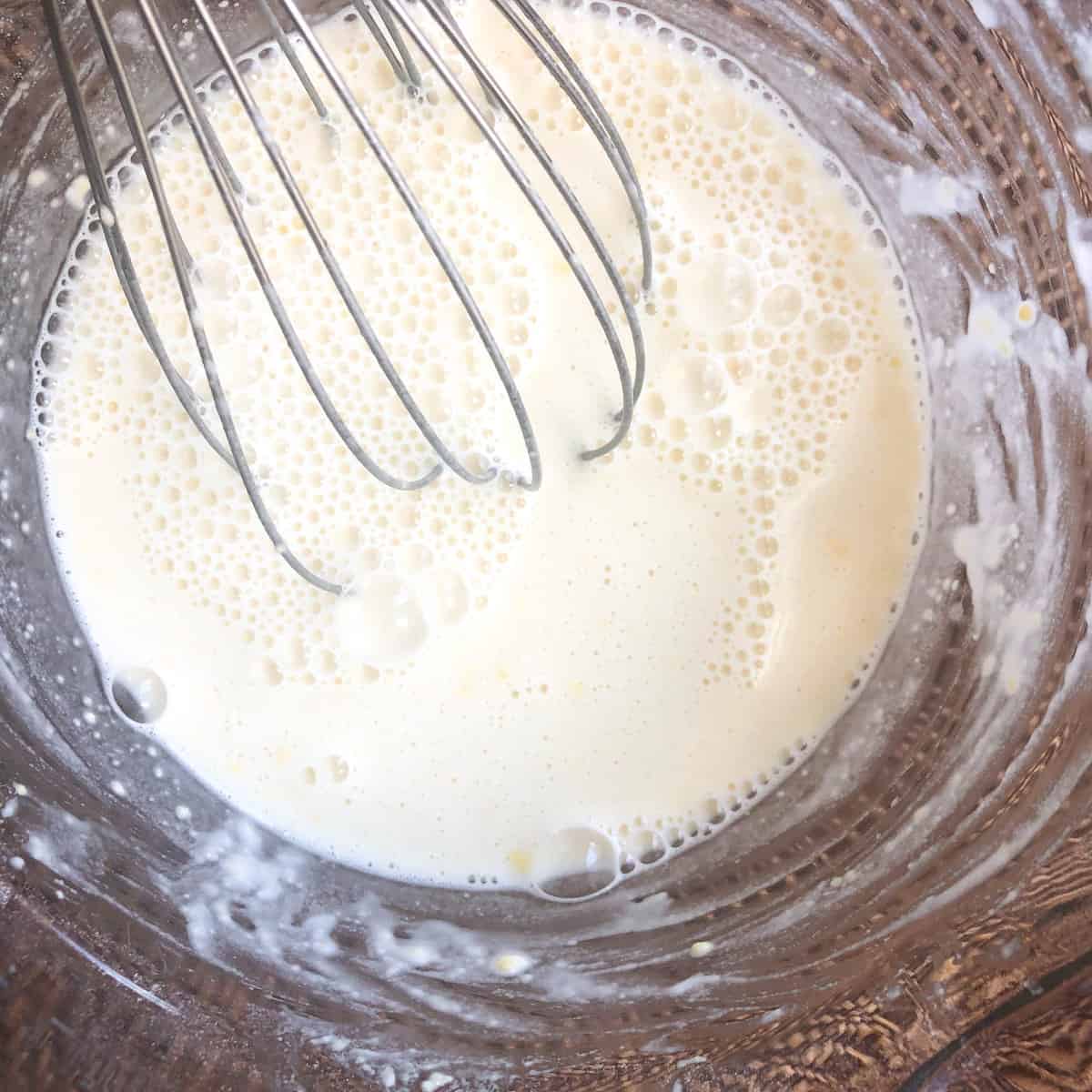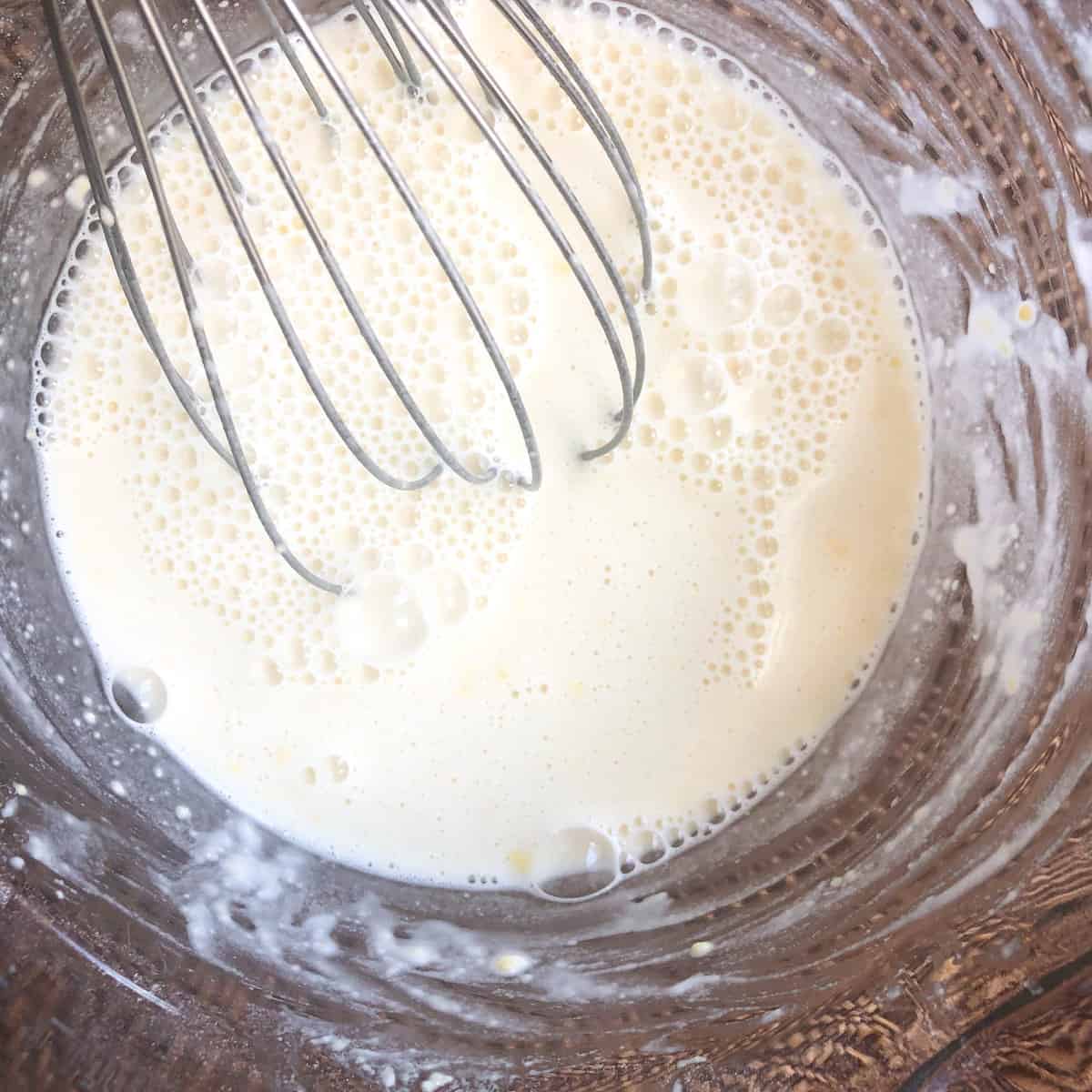 Whisk in water and you are good to go!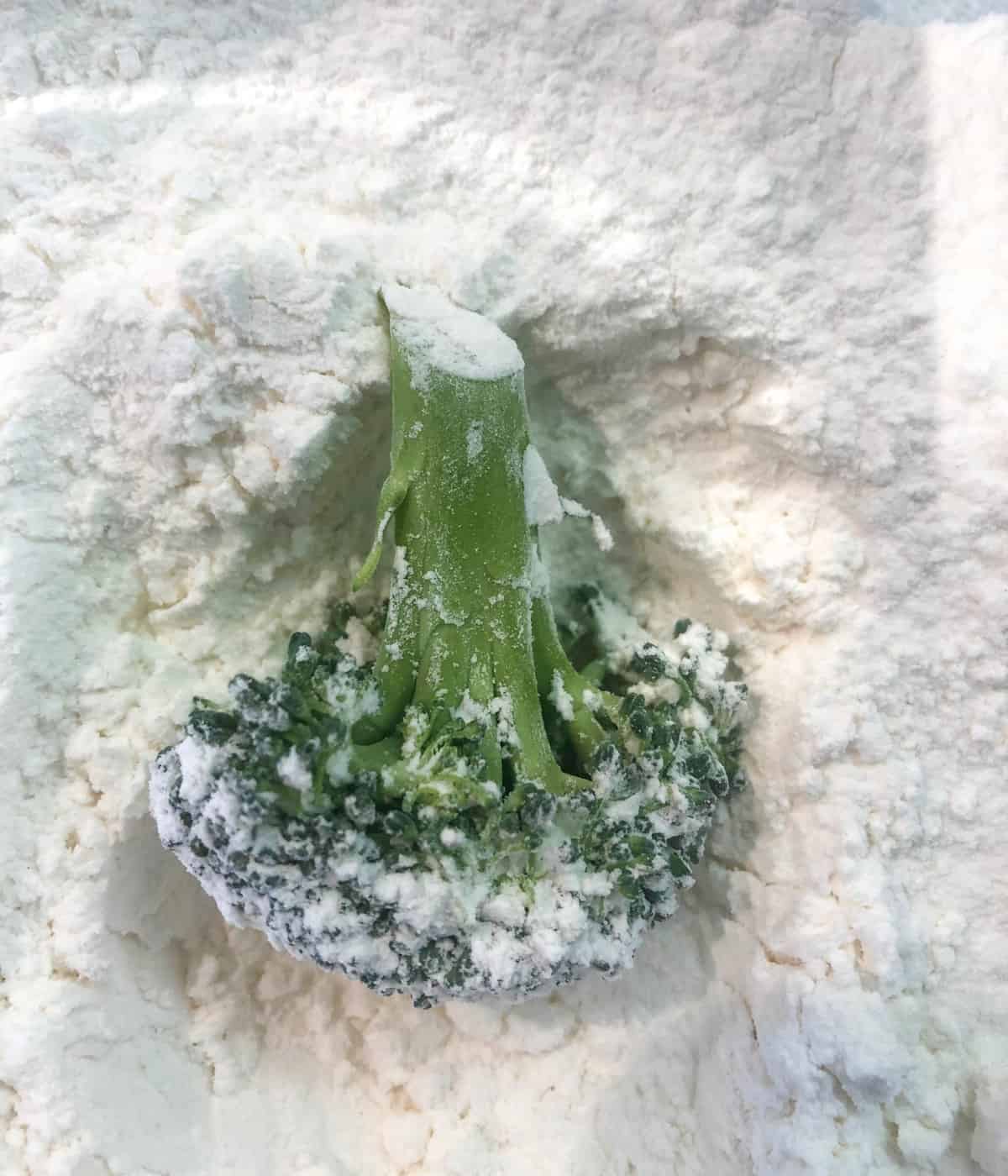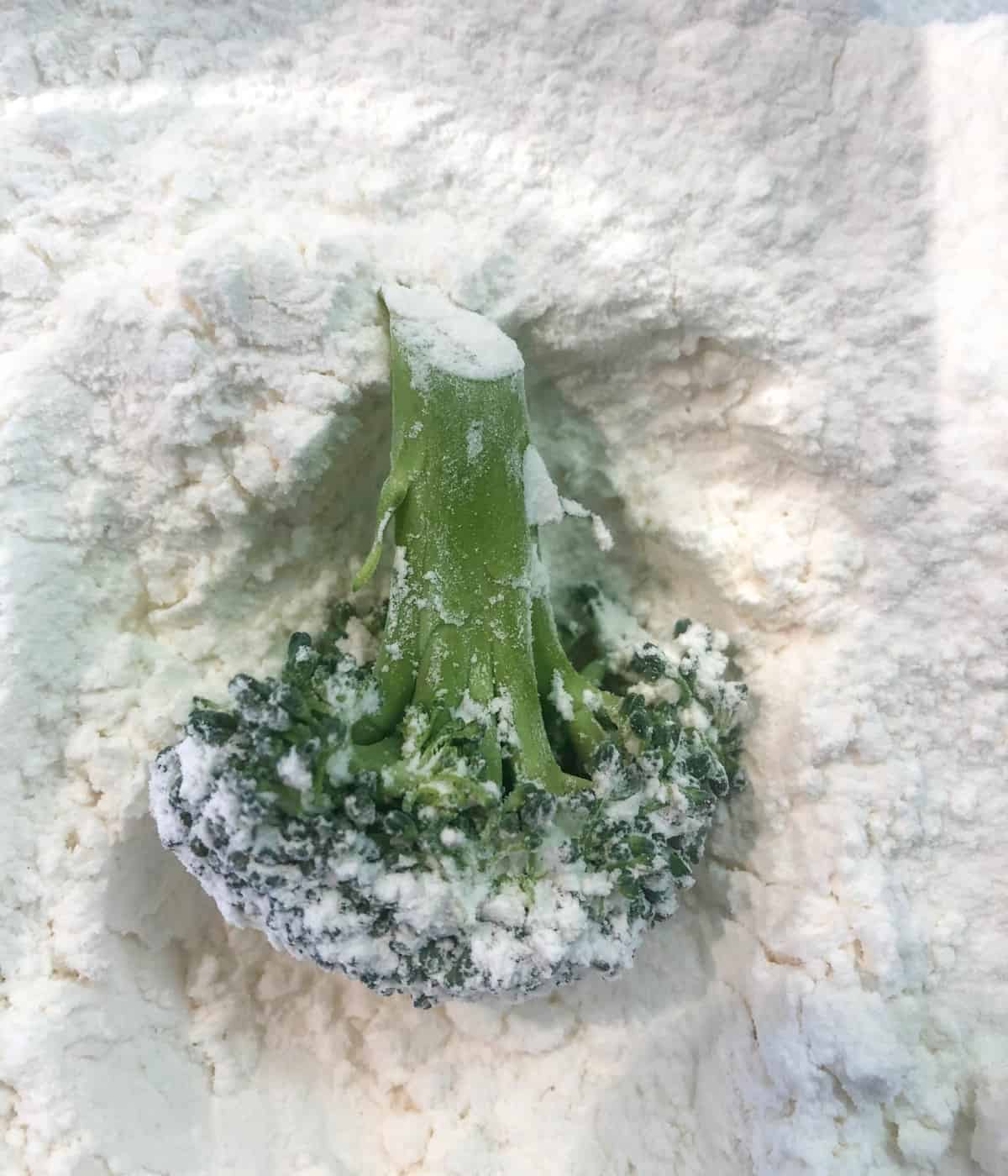 Dredge each piece in a cornstarch-flour mixture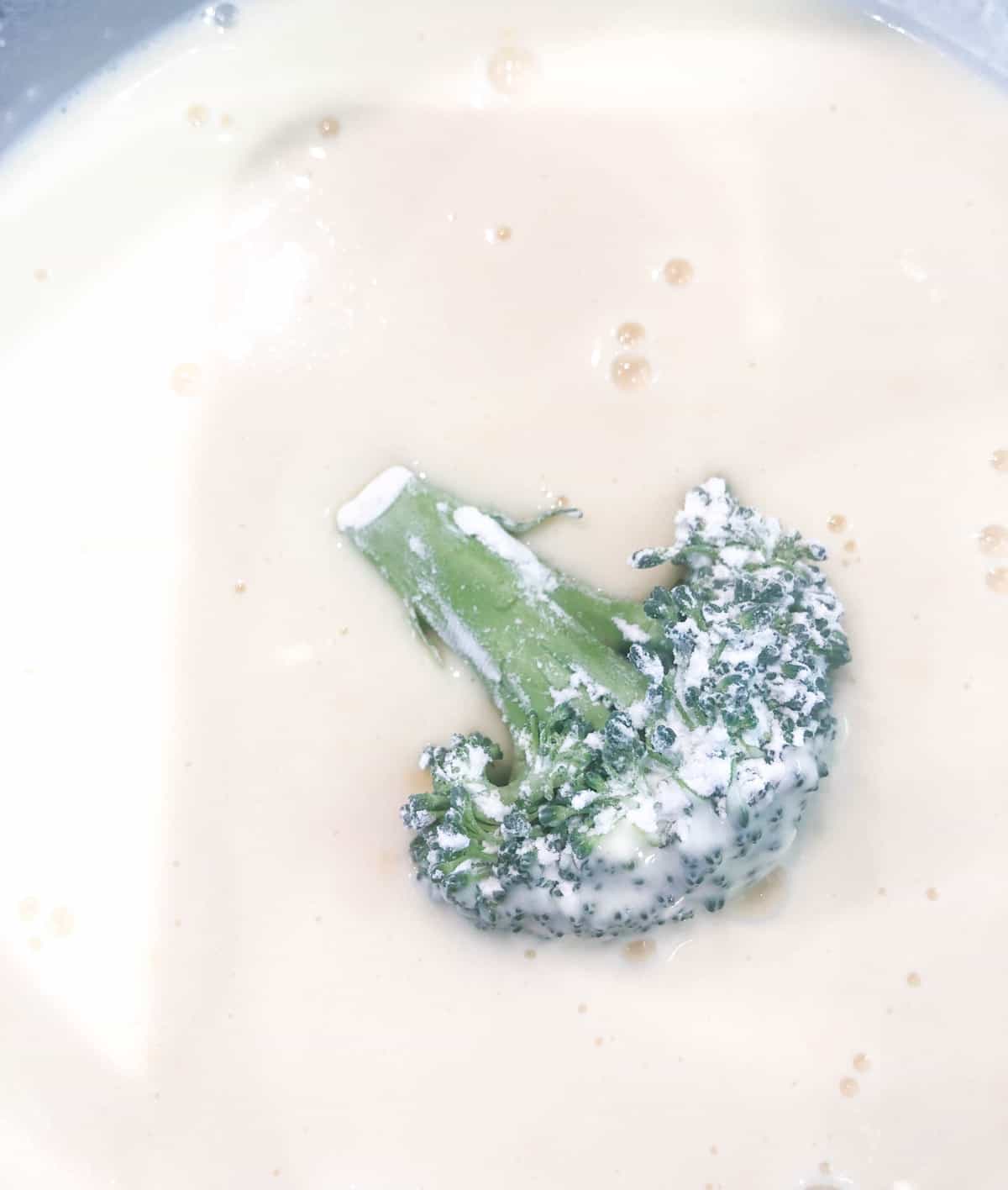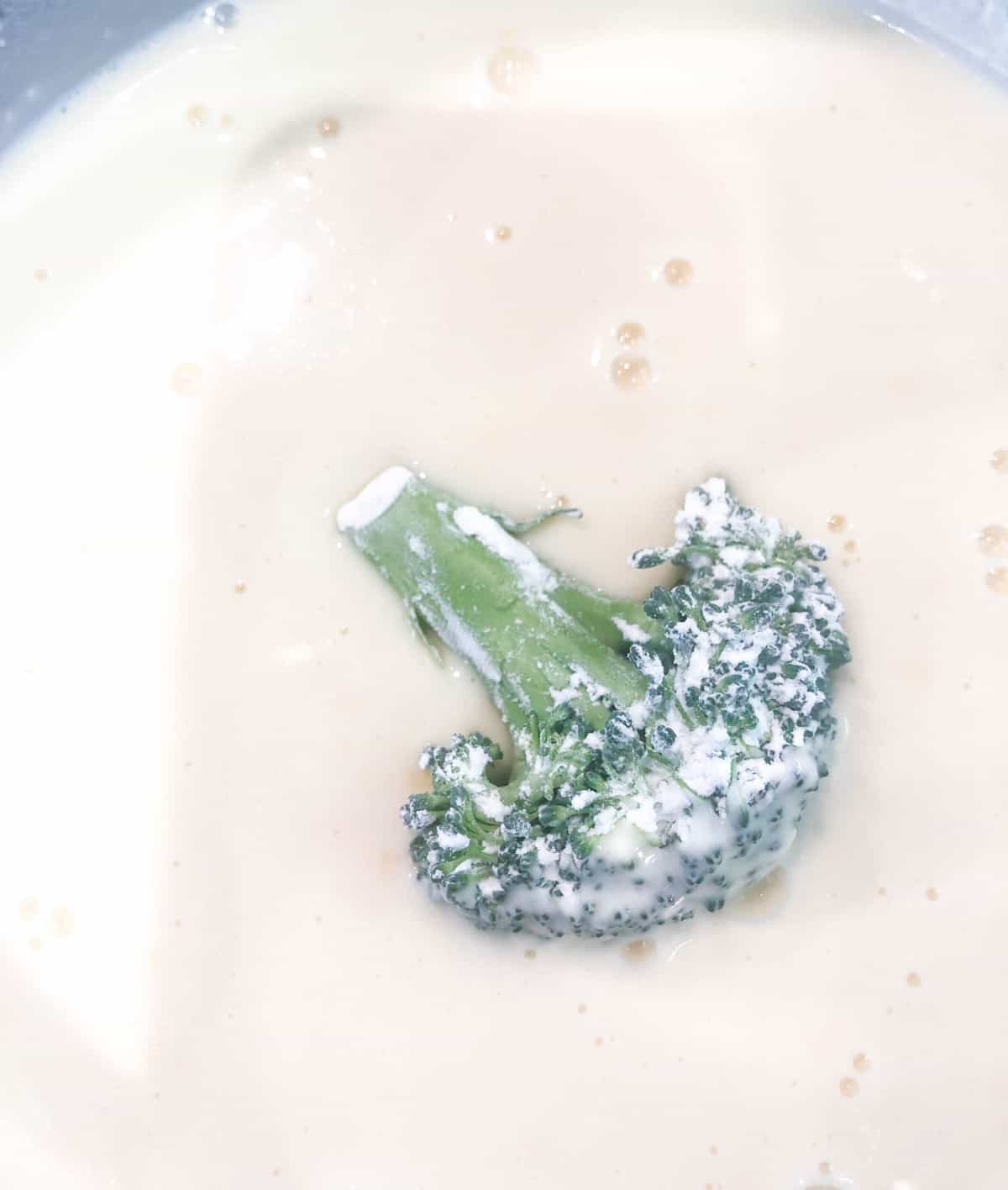 Dip into the batter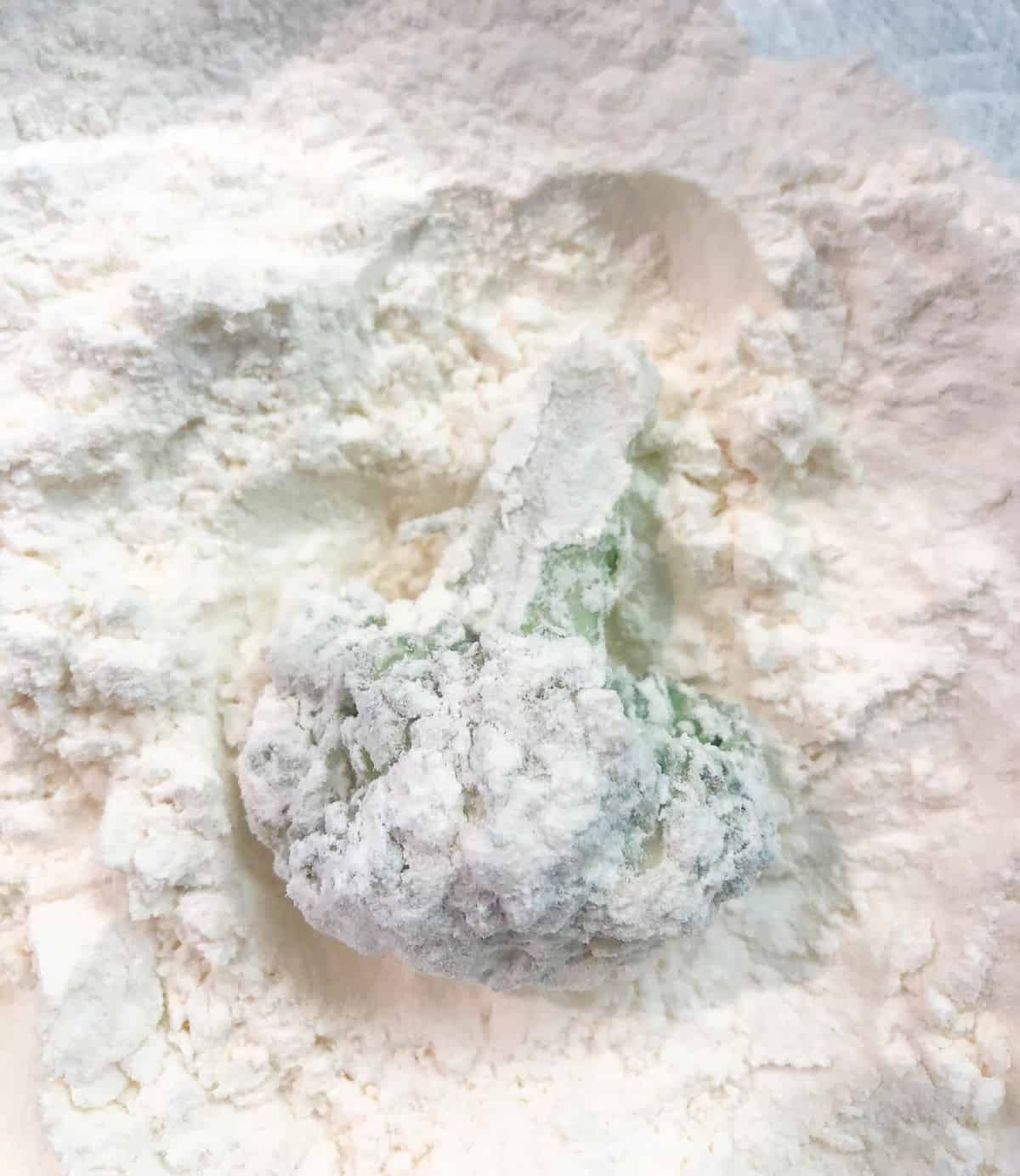 If you like your veggies extra crunchy, you can dredge into the dry mixture again…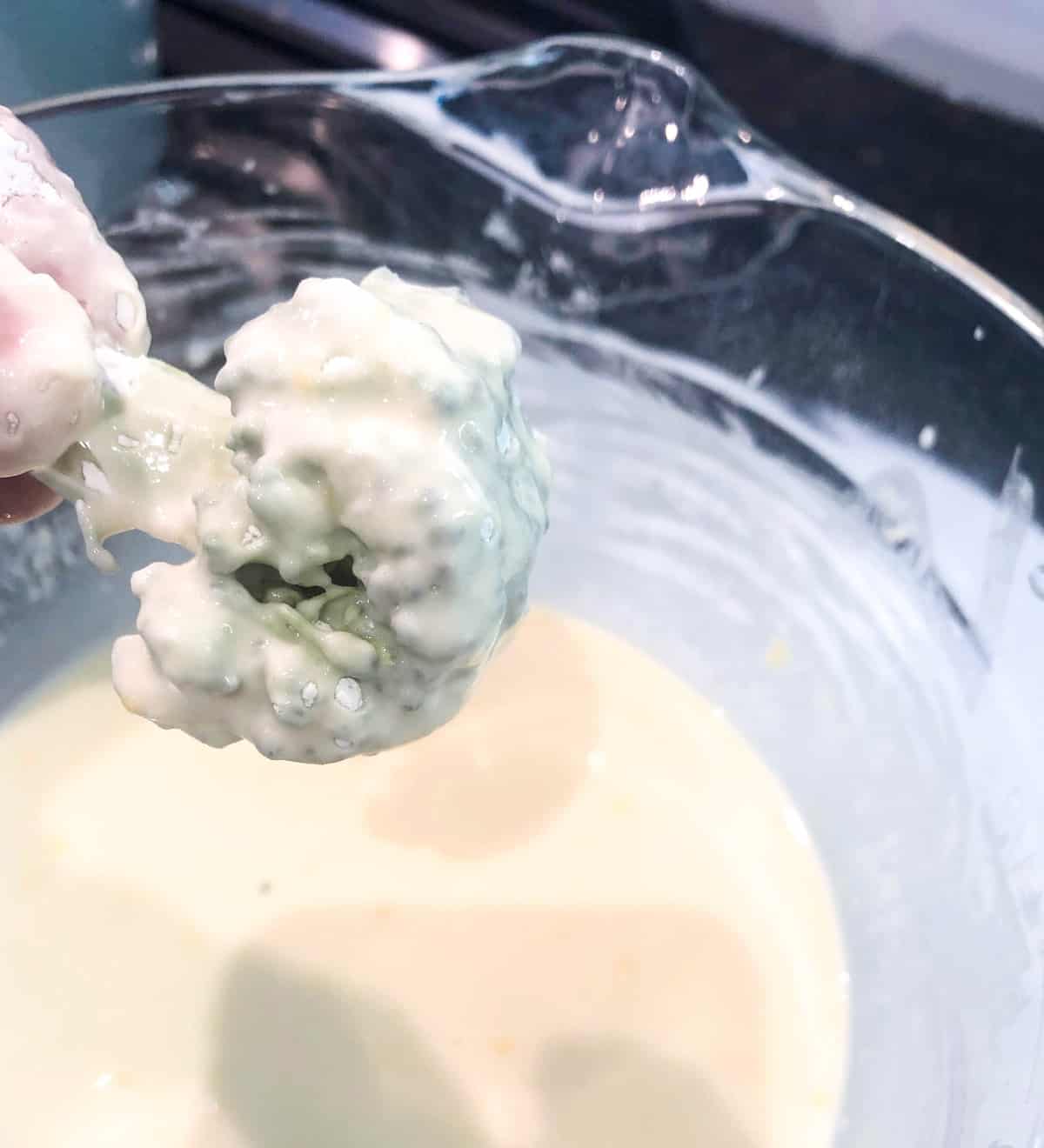 And one more time in the batter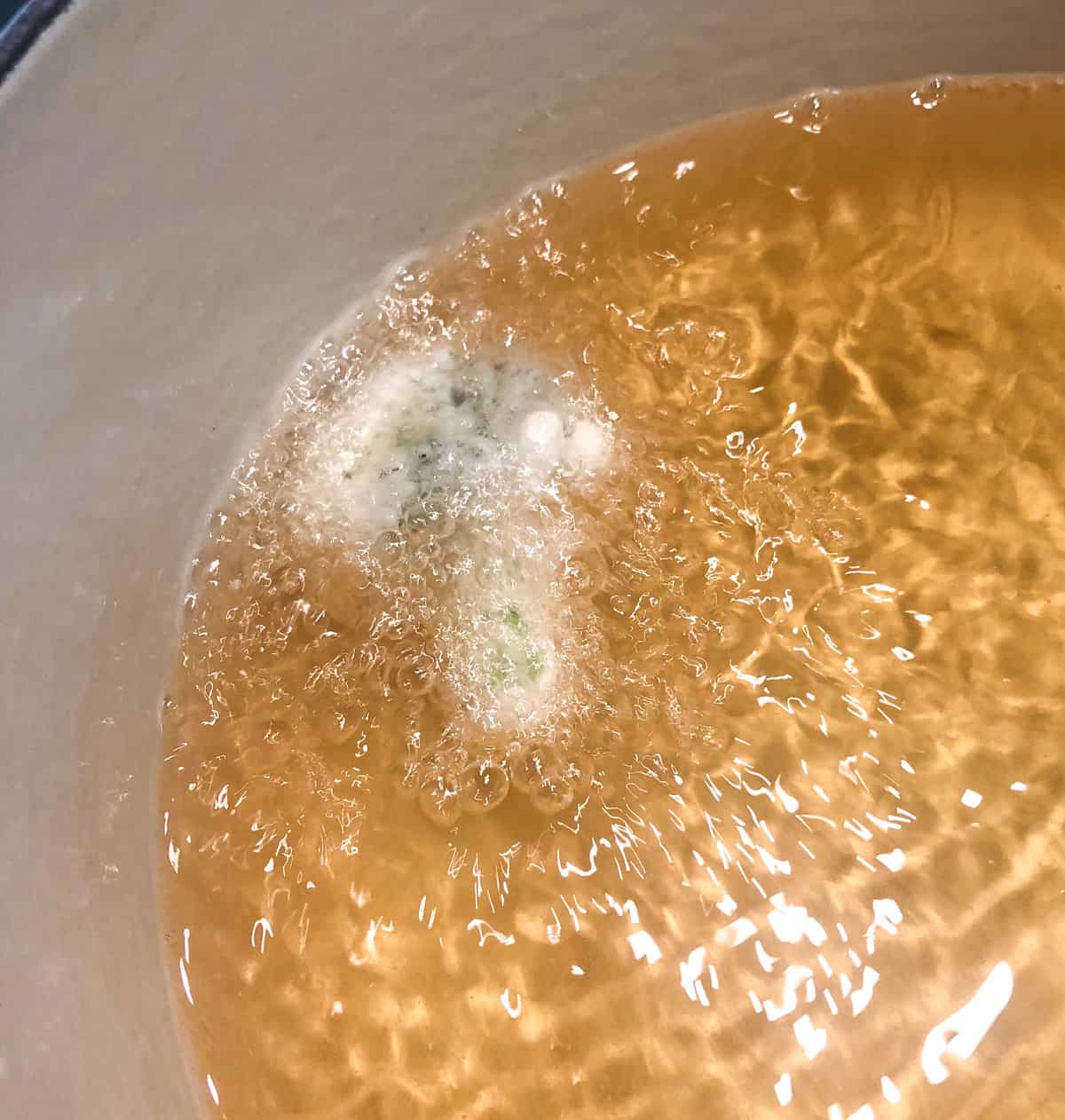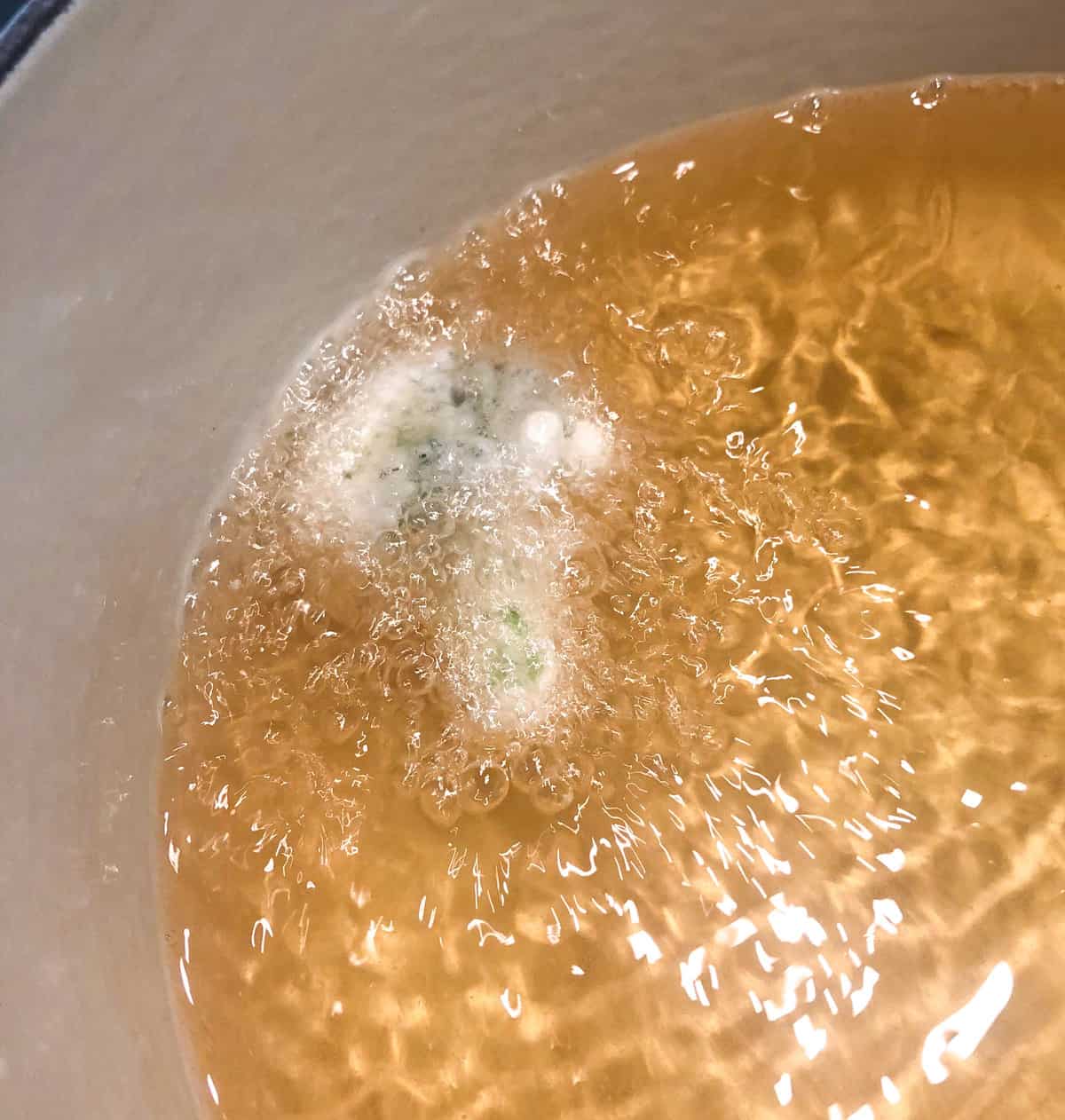 Immediately drop into 350° oil until browned, usually about two to three minutes.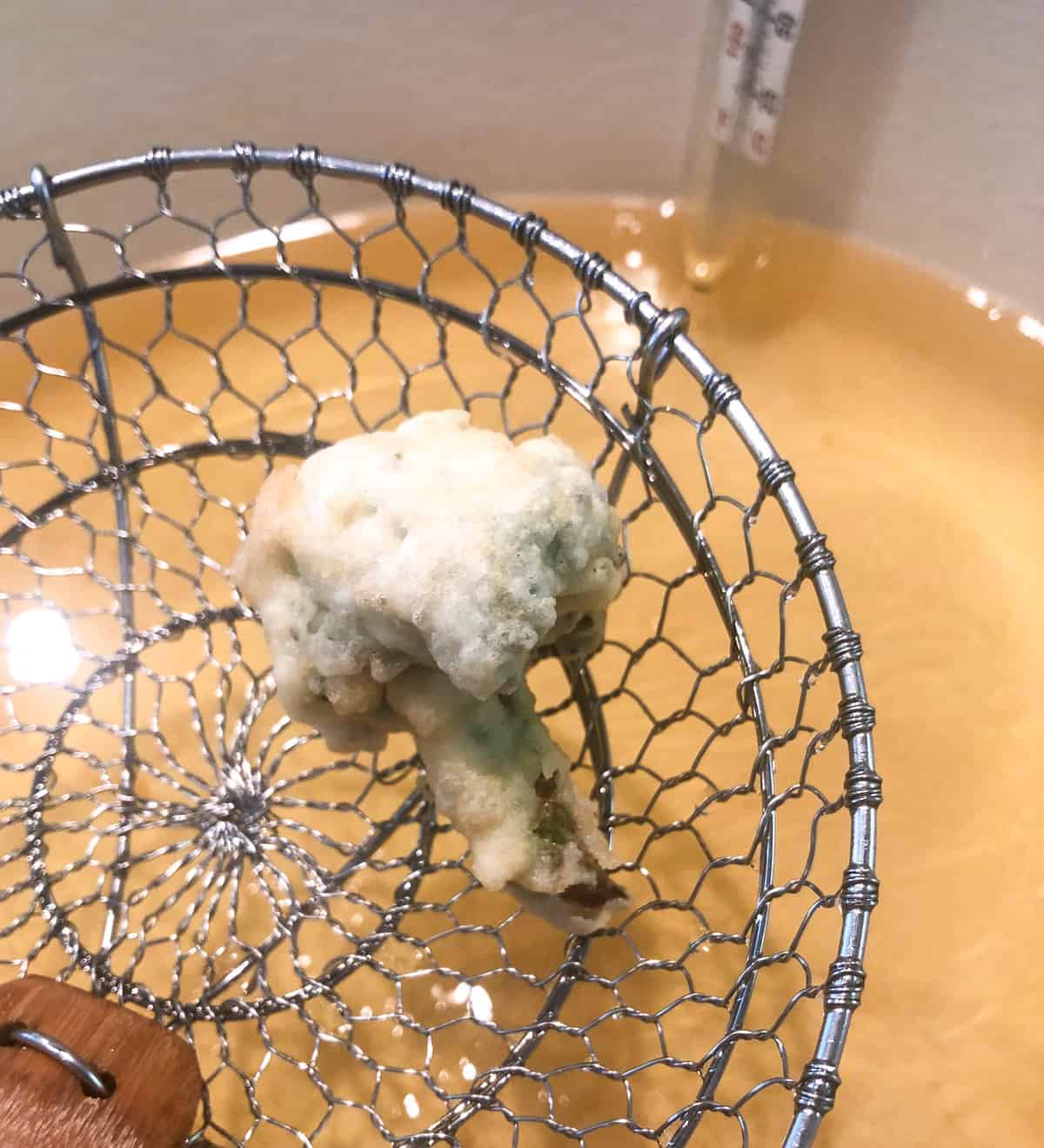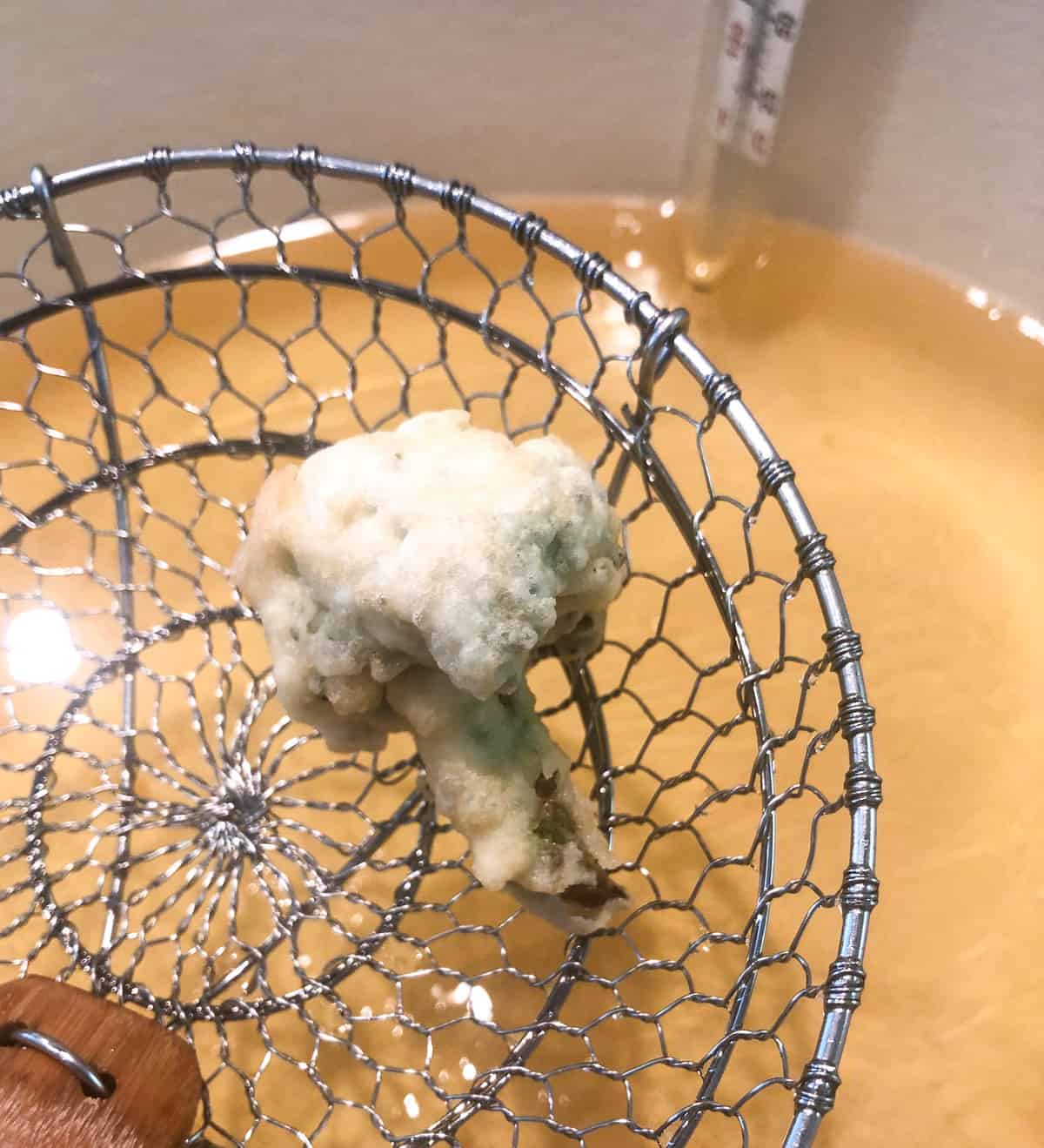 Drain and place on a platter until you are finished with the rest of the veggies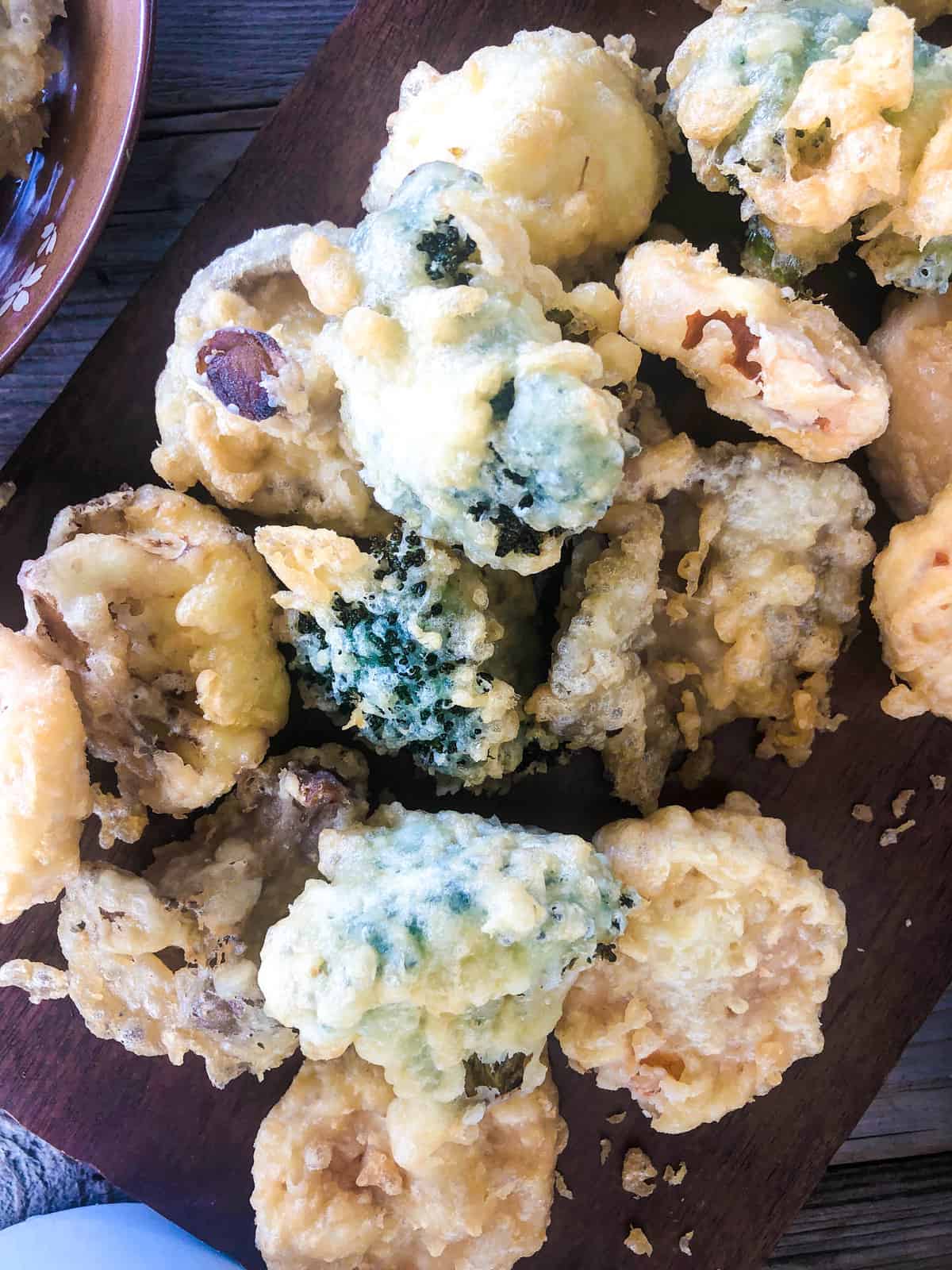 Mound them all together and serve immediately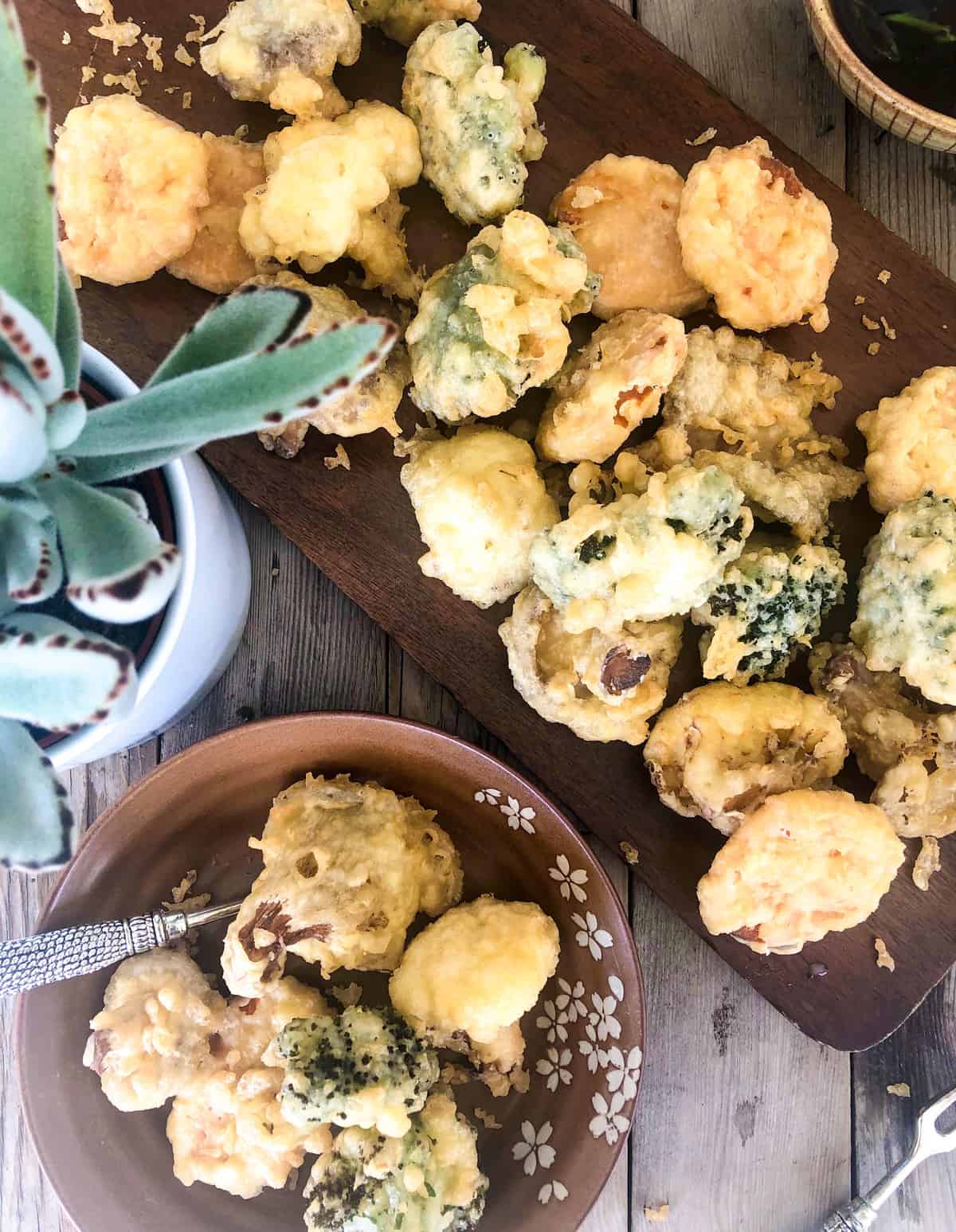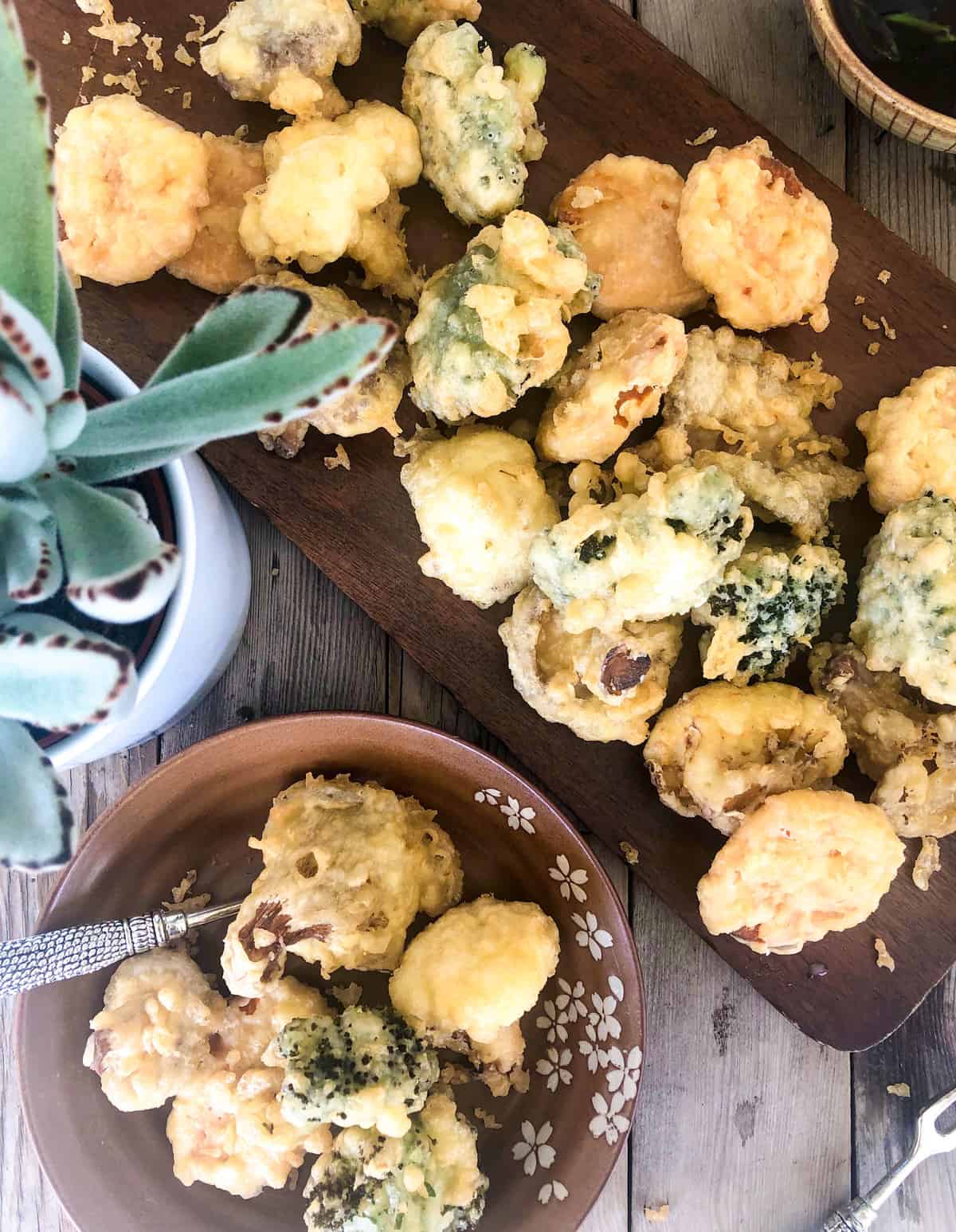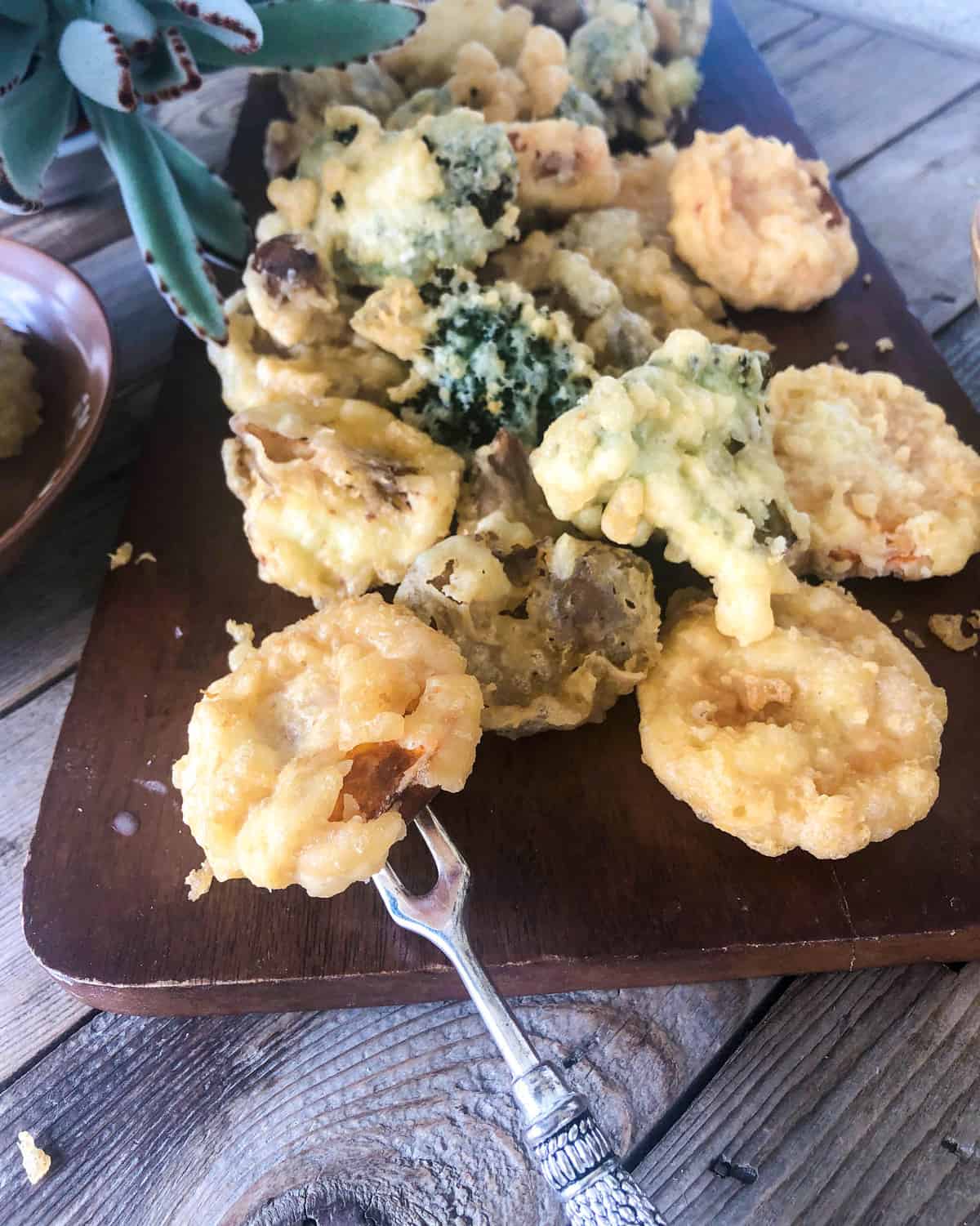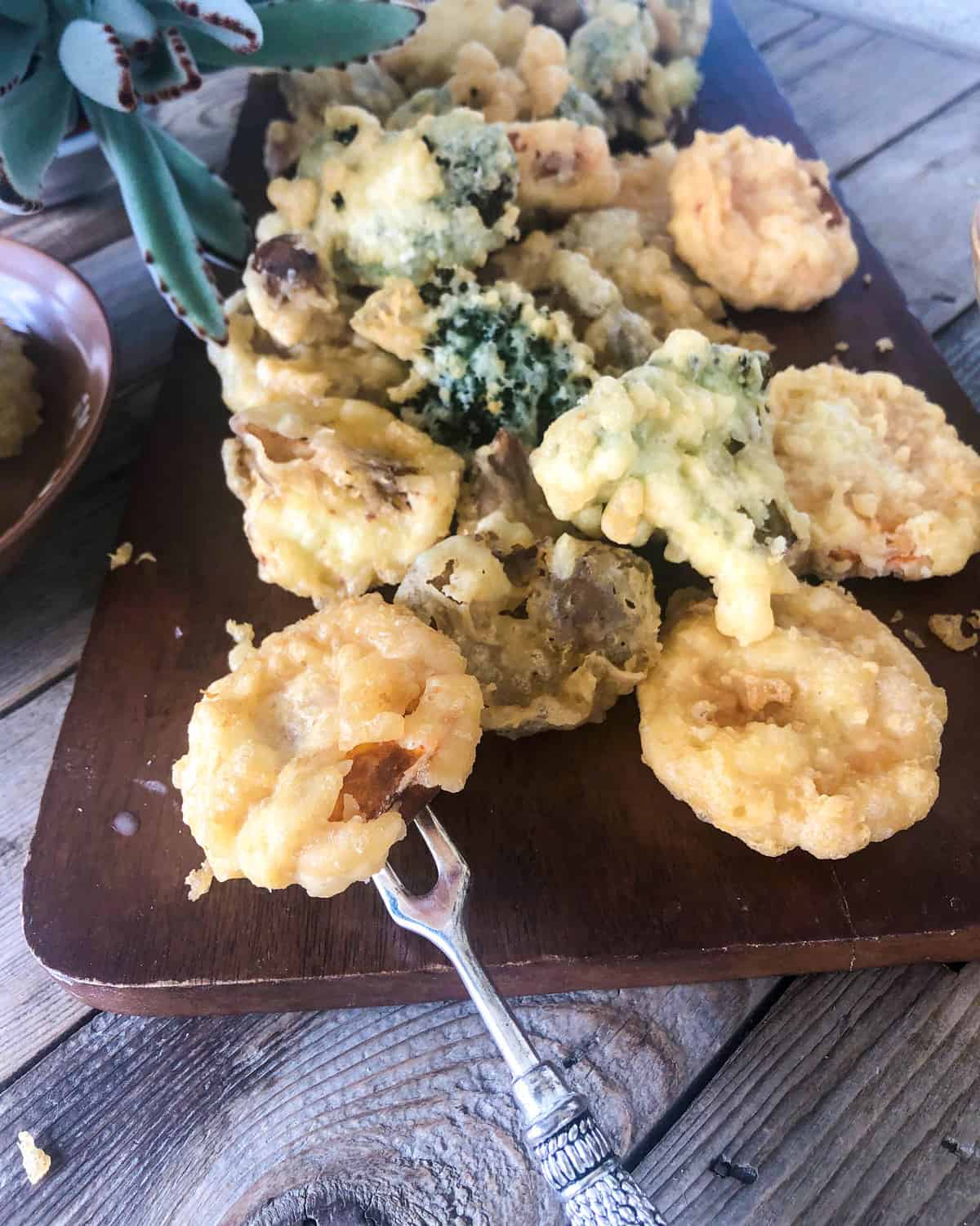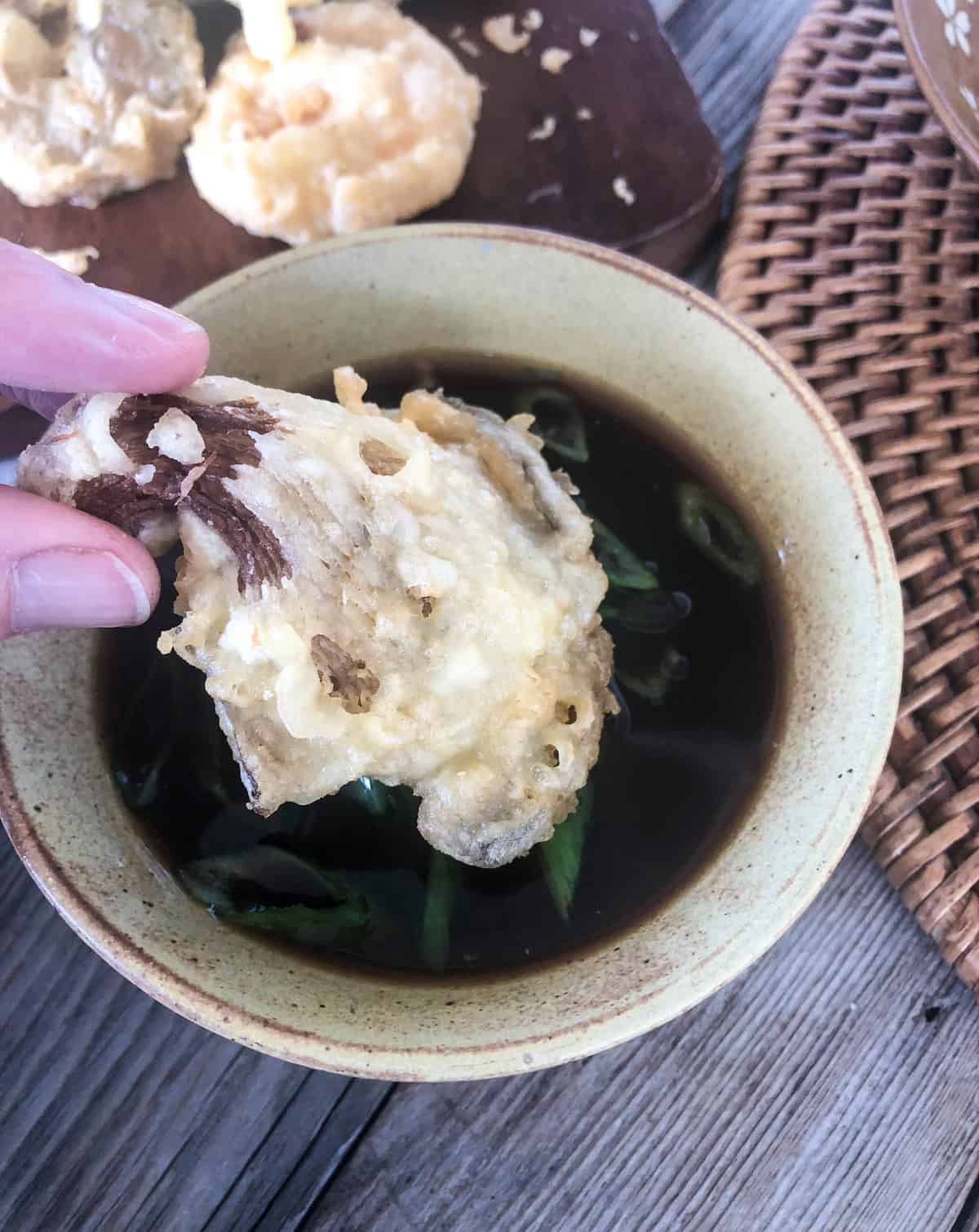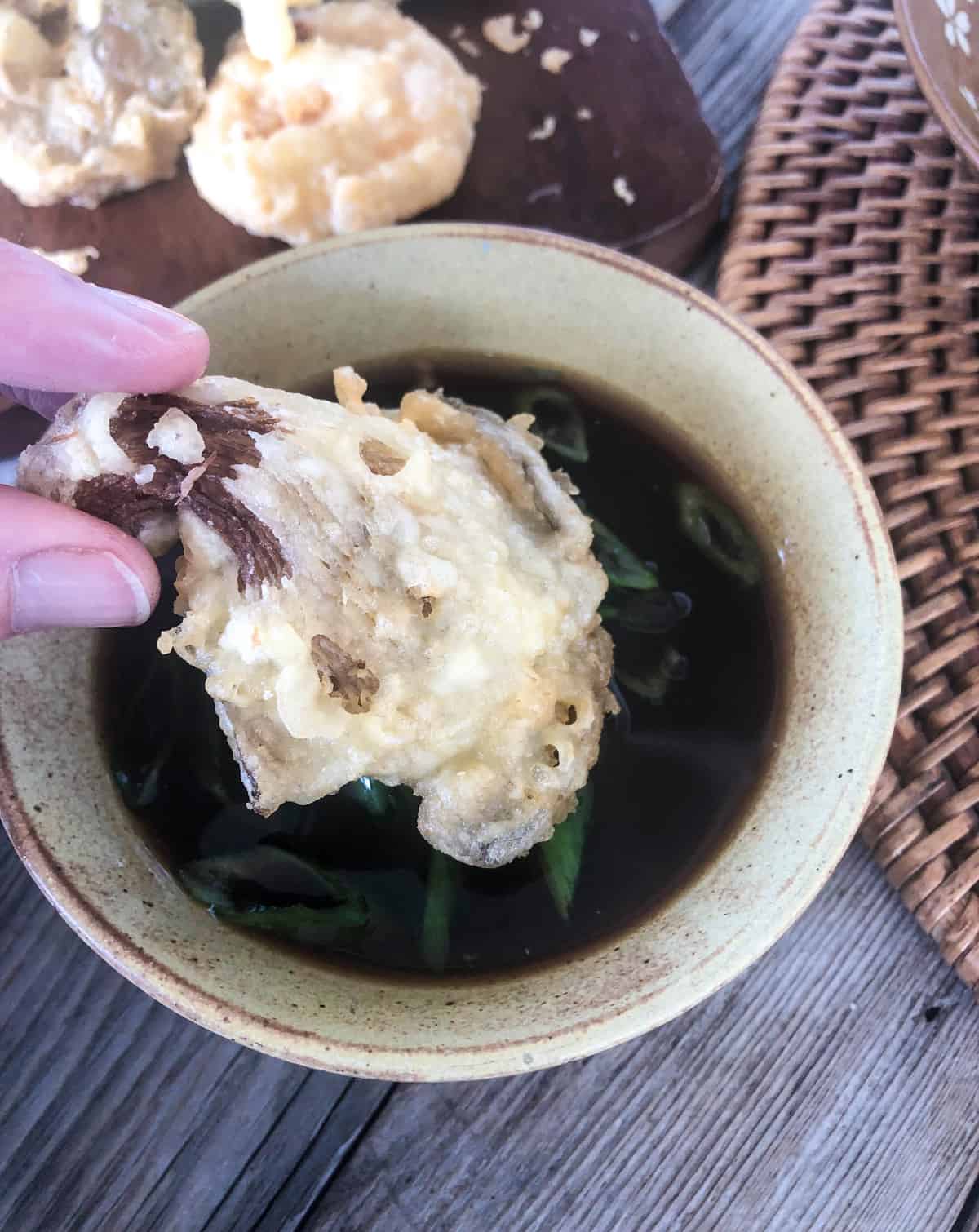 Get ready for lots of oohs and ahhs from your family and friends!
Here is the easy recipe for ya:
TEMPURA VEGETABLES
Fresh veggies, including but not limited to; broccoli, cauliflower, mushroom, sweetpotato
2 cups flour, divided
1 cup cornstarch
1 whole egg + 1 egg yolk
2 t. baking powder
1 tsp. salt
2 cups water, ice cold
frying oil, such as peanut
Prep all the veggies to the desired size
Heat a dutch oven filled with 2-3″ oil to 350°
Combine 1 cup of flour and the cornstarch in a bowl and set aside
In a separate bowl, combine 1 cup flour, baking soda, salt, and the eggs. Whisk to combine. Add in the water and whisk until smooth. The batter will be watery
Dredge the vegetables in the dry mix, then the wet and place in the fryer. Fry several pieces at a time until browned. If you prefer, you can double dredge the vegetables before frying.
Remove from oil and drain.
Serve with a traditional dipping sauce by combining 3/4 cup miso broth, 2 T. soy sauce, and 2 T. mirin. Top with scallions