California Grown Olive Oil: Everything You Ever Wanted to Know + 9 Easy Recipes!
You probably already know all about the incredible health benefits of olive oil (top line: it's anti-inflammatory, rich in mono-unsaturated fats and loaded with antioxidants). Let's take a look at how this "liquid gold" is made. Plus, the most delicious ways to incorporate it into your diet!
In the food world, there are fleeting trends (we're looking at you, jello molds and lowfat cookies) and there are foods with some serious staying power. To put it mildly, olive oil falls safely in the latter category. In fact, historians have uncovered evidence of the production of olive oil as far back as 6000 BCE.
A Brief History of Olive Oil
Even in it's earliest renditions, olive oil was incredibly versatile. For instance, it was used for everything from lamp fuel, to religious ceremonies and anointing royalty. The first mention of using olive oil for culinary purposes was a few thousand years later, around the 4-5th century BCE. We're not sure whose idea it was to try to ingest the lamp fuel, but we're sure glad they did.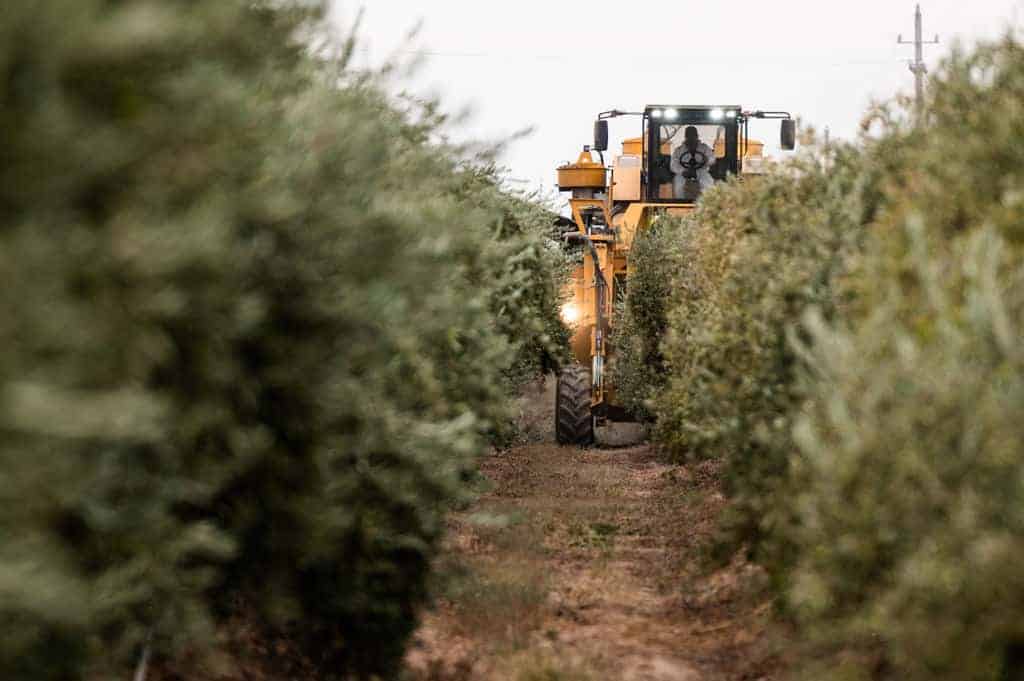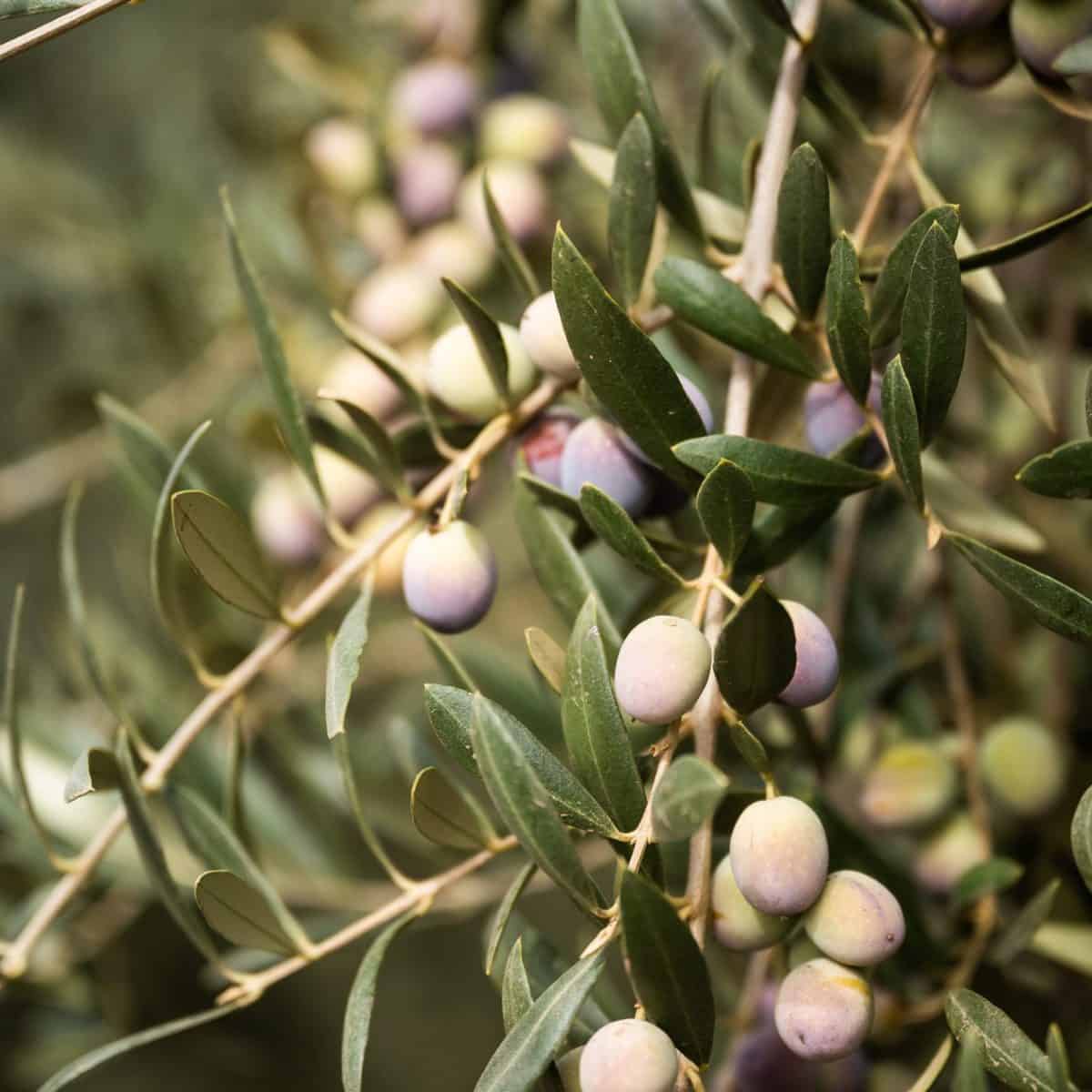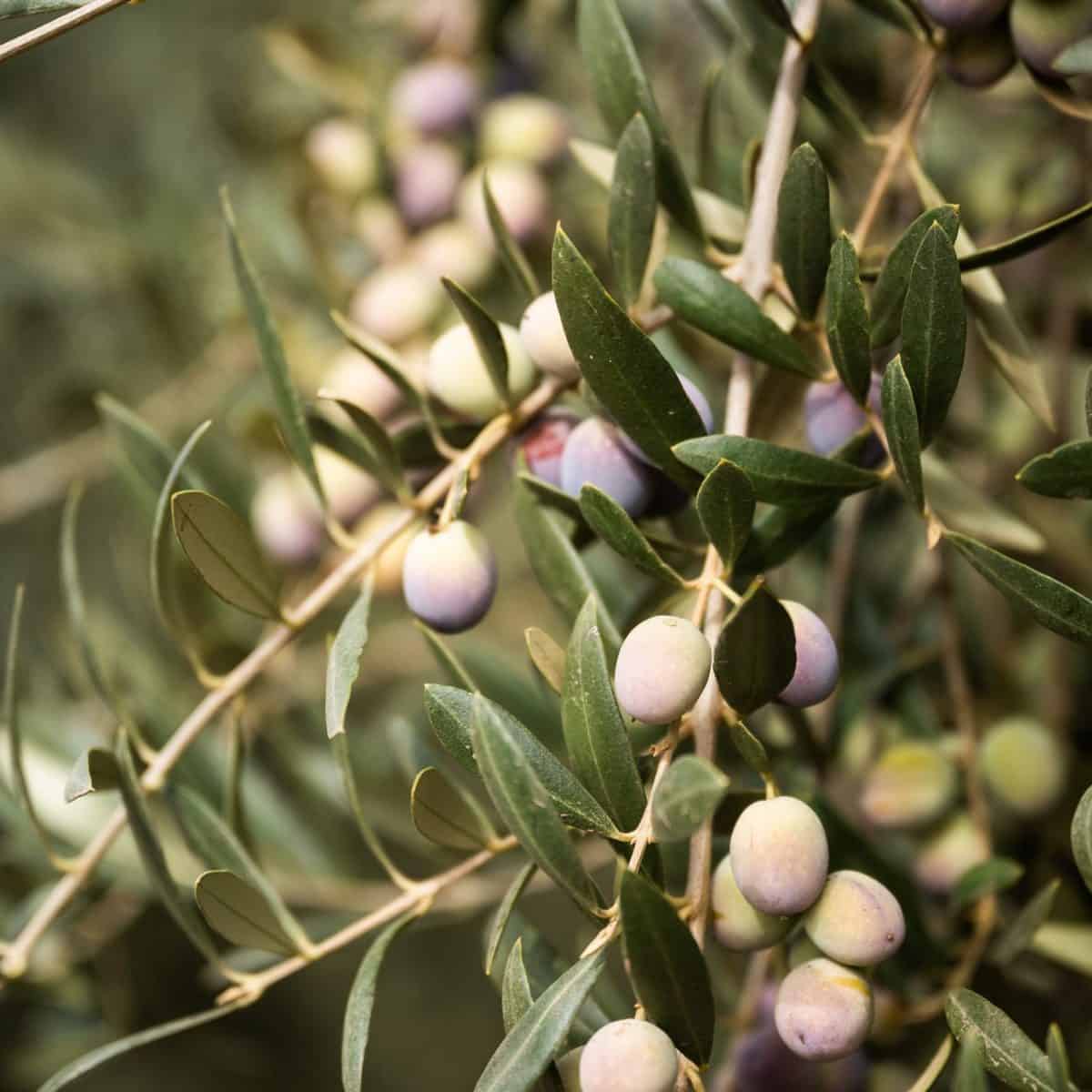 Meanwhile, in the Golden State…
Here in California, we were a little later to the game. Like many of your favorite agricultural commodities, the origins of California olive oil can be traced back to Franciscan monks in 18th century. Spanish missionaries planted olives at each of the missions established between San Diego and Sonoma. The original plantings flourished in California's cooperative climate and by the mid-1800's the Golden State was home to a burgeoning industry.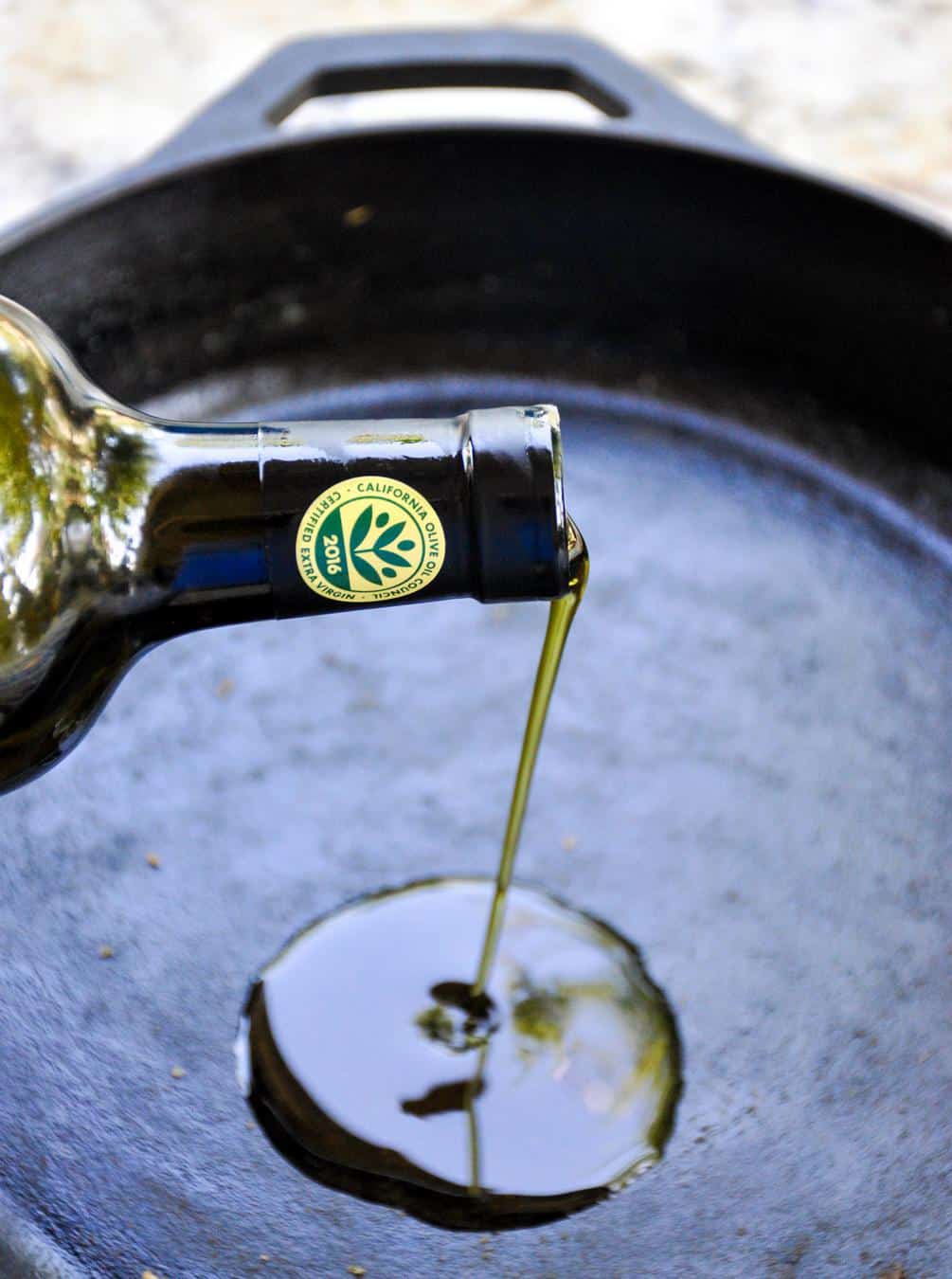 The California Difference
California olive oils are produced from a selection of over 75 olive varieties and through a wide range of methodologies – from labor intensive, traditional hand harvesting to those that are highly mechanized. The range of climates and olive varieties allows for blends unique to California. These oils represent not only the incredible spectrum of flavors available in the olive, but also the agricultural and environmental diversity of California. There is truly a California extra virgin olive oil for every palate.
How is Olive Oil Made in California?
Extra virgin olive oil is a staple in California kitchens. Have you ever wondered how exactly olive oil is made? If you've ever plucked an olive straight from the tree, you know it's nothing like the golden liquid that flavors our favorite dishes. We caught up with fourth generation farmer, Rolland Rosenthal. He walked us through the process involved in the production of extra virgin olive oil.
If you enjoyed this video, be sure to subscribe out our YouTube channel for more farm videos and California Grown goodness!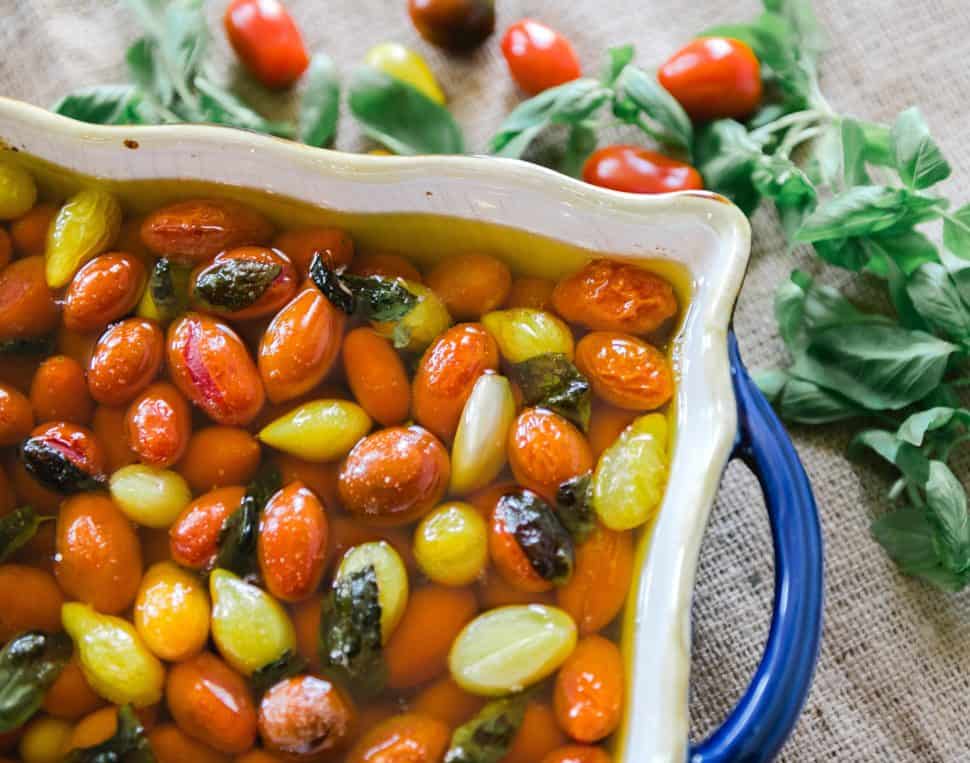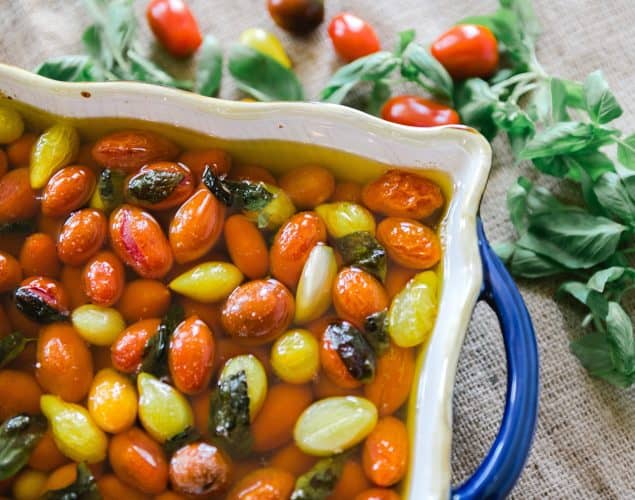 Simple recipes shine when you use the freshest ingredients available. And this one is no exception because California Grown EVOO and vine-ripened tomatoes are the stars of this delicious Tomato Confit from our friends at No Crumbs Left.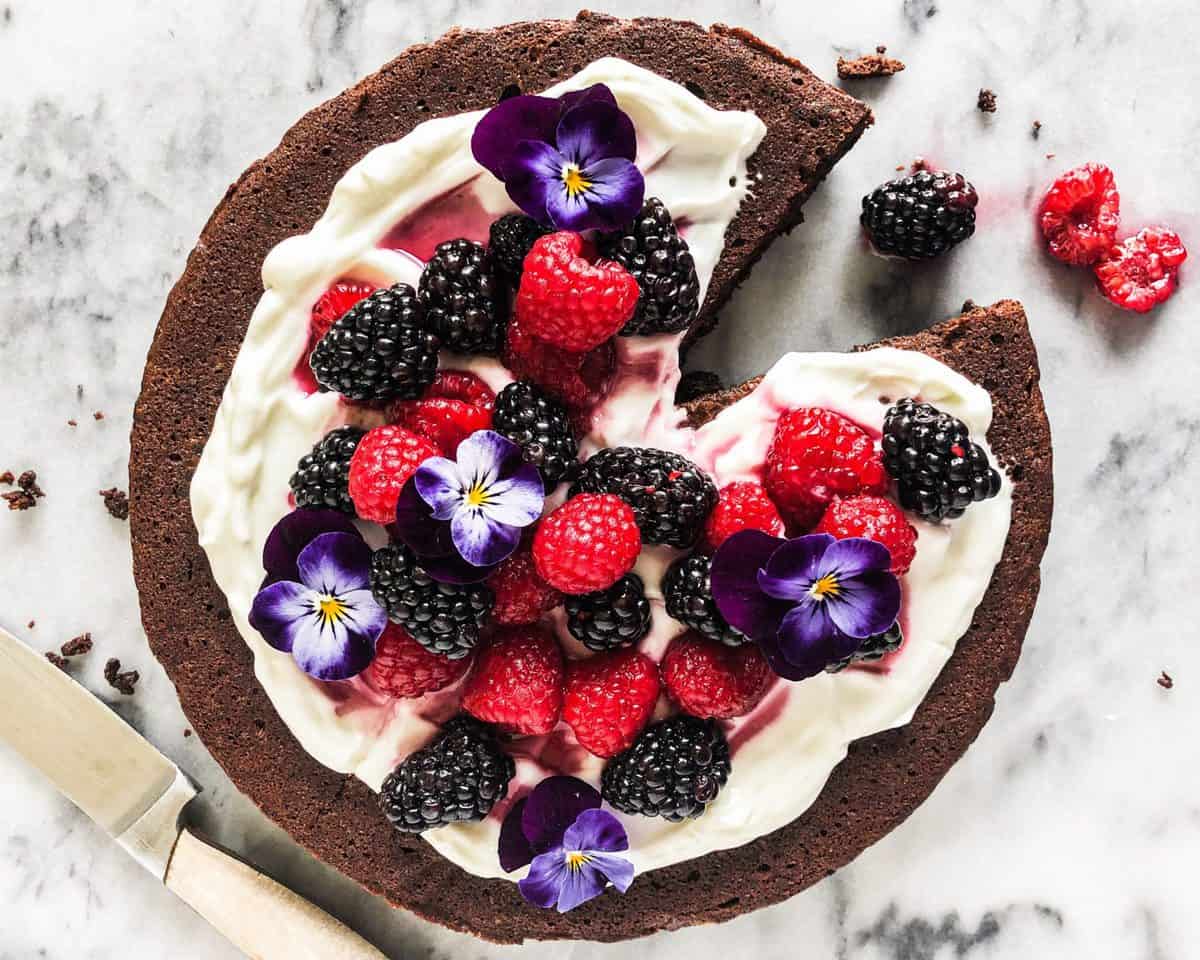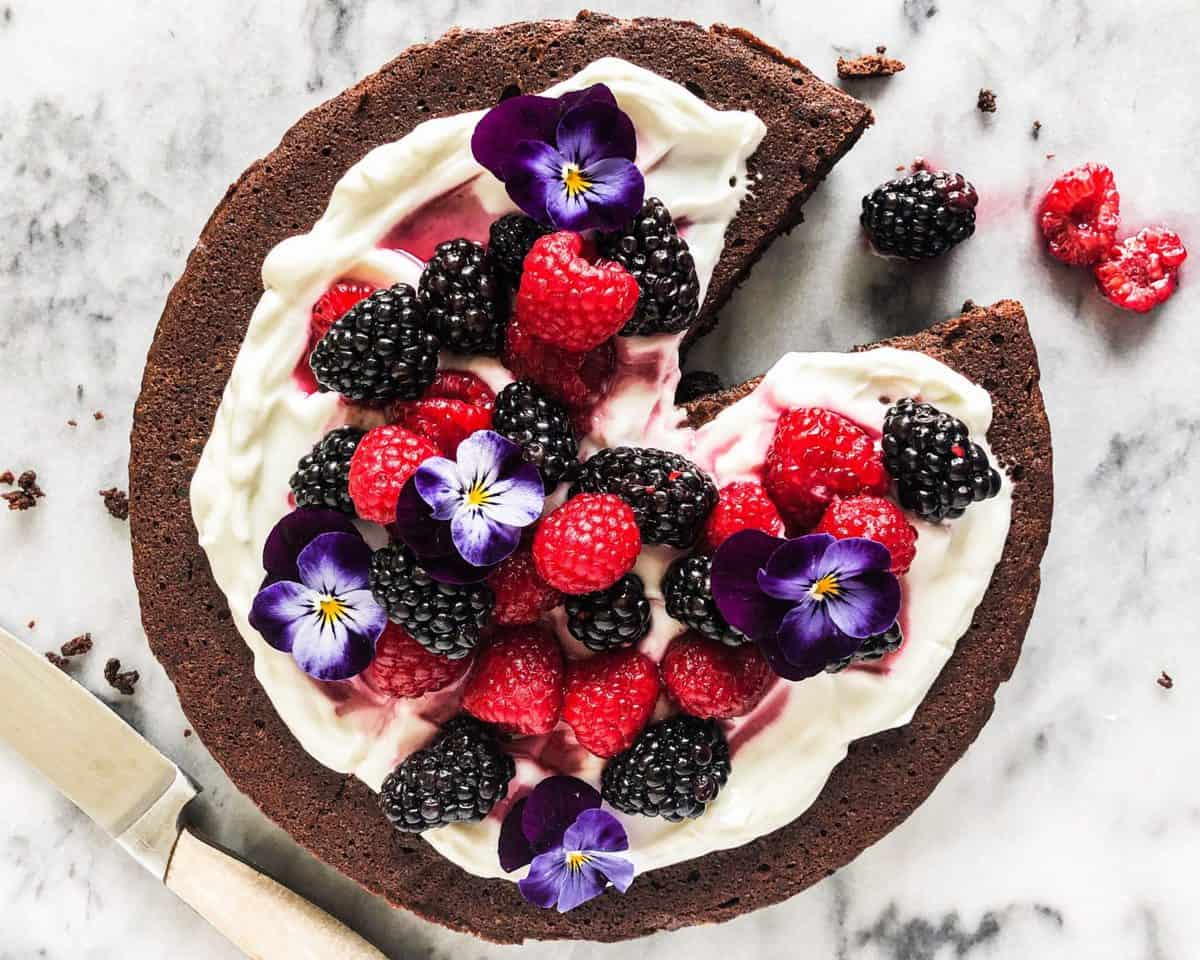 Cake is always a good idea – but this dense, flavorful olive oil cake from our friends at The Feed Feed is the BEST idea.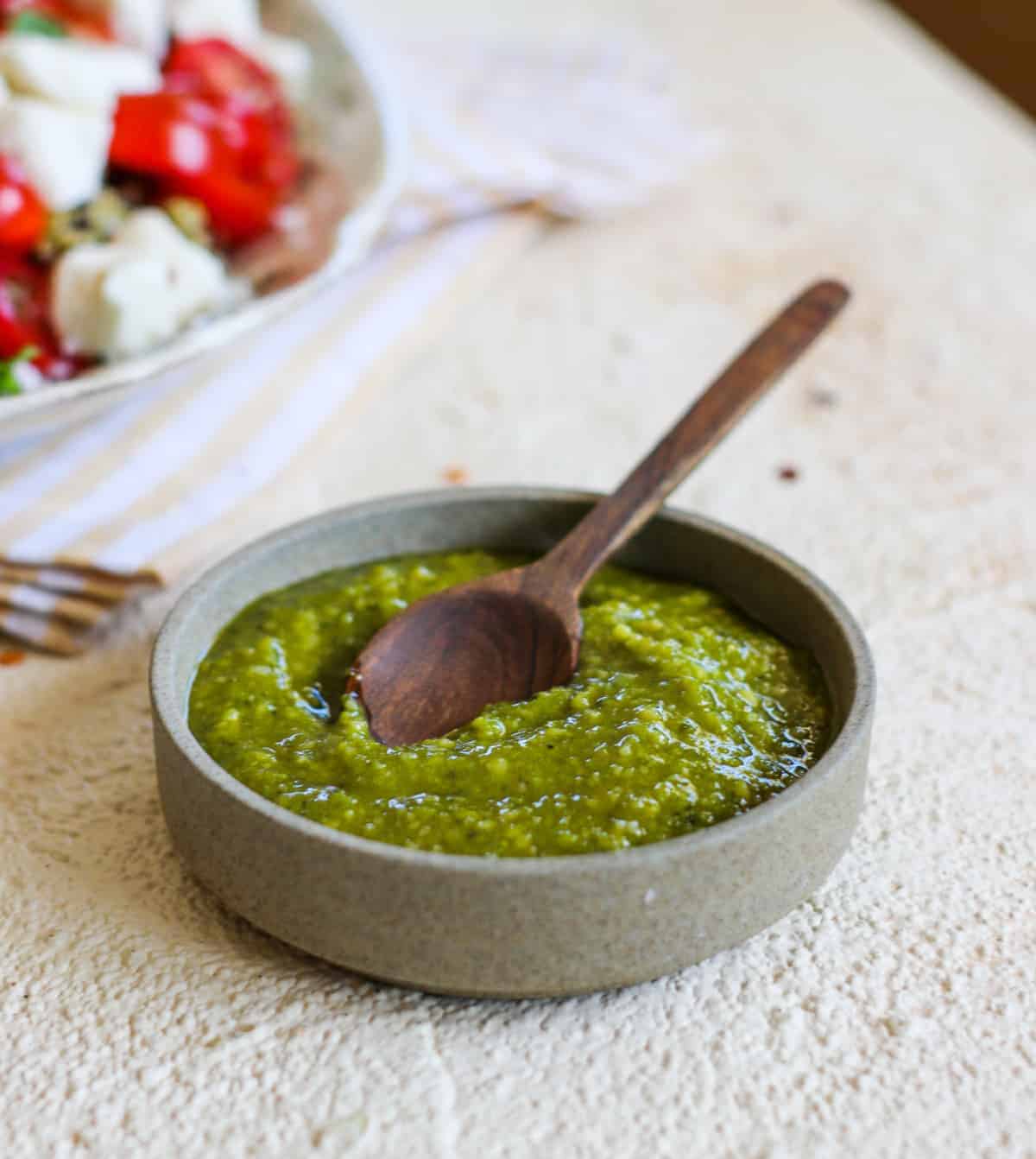 Loaded with California Grown goodness, this Walnut Pesto from G-Free Foodie isn't just delicious, it's good for you, too! This an easy recipe you have to try.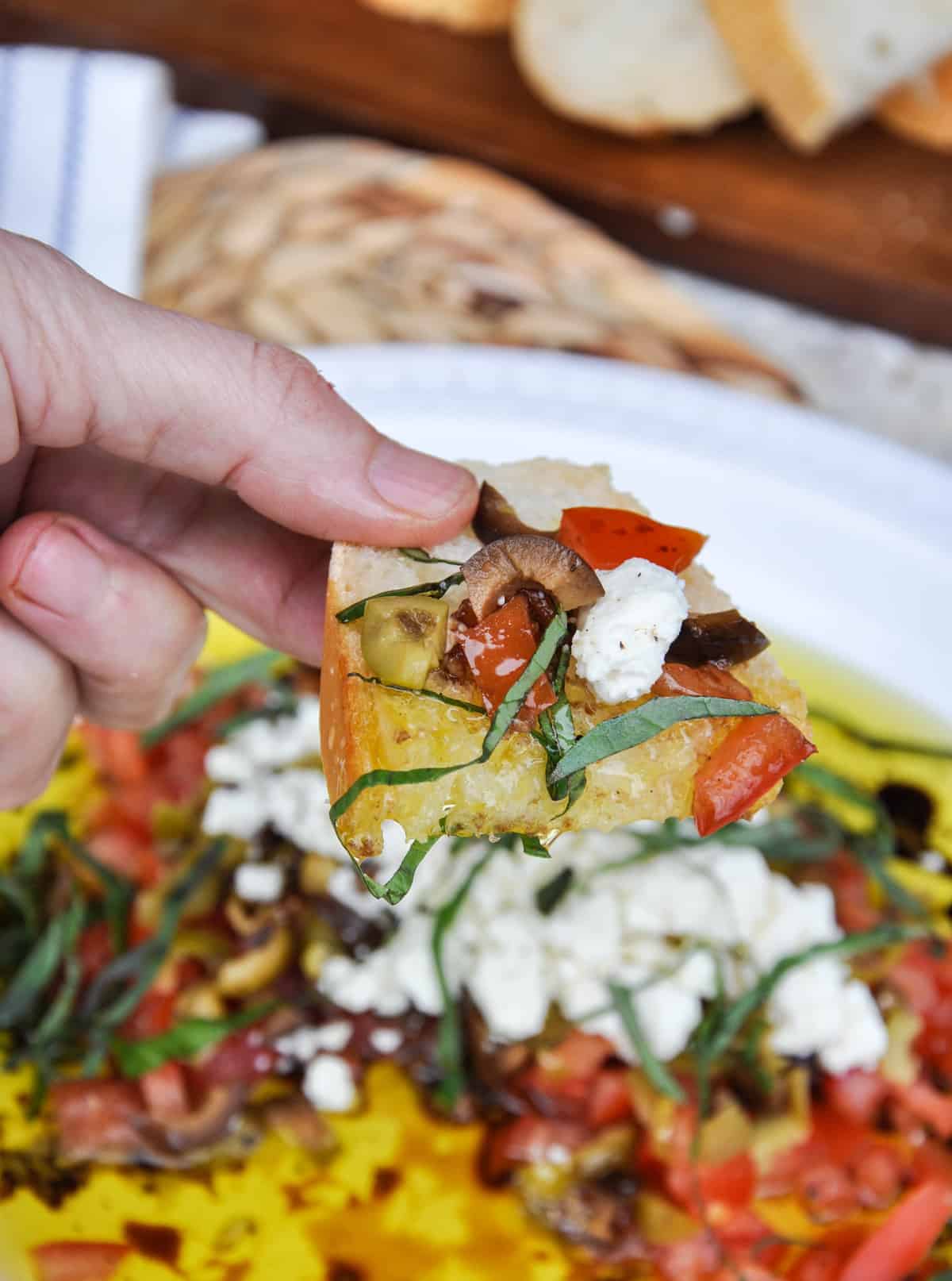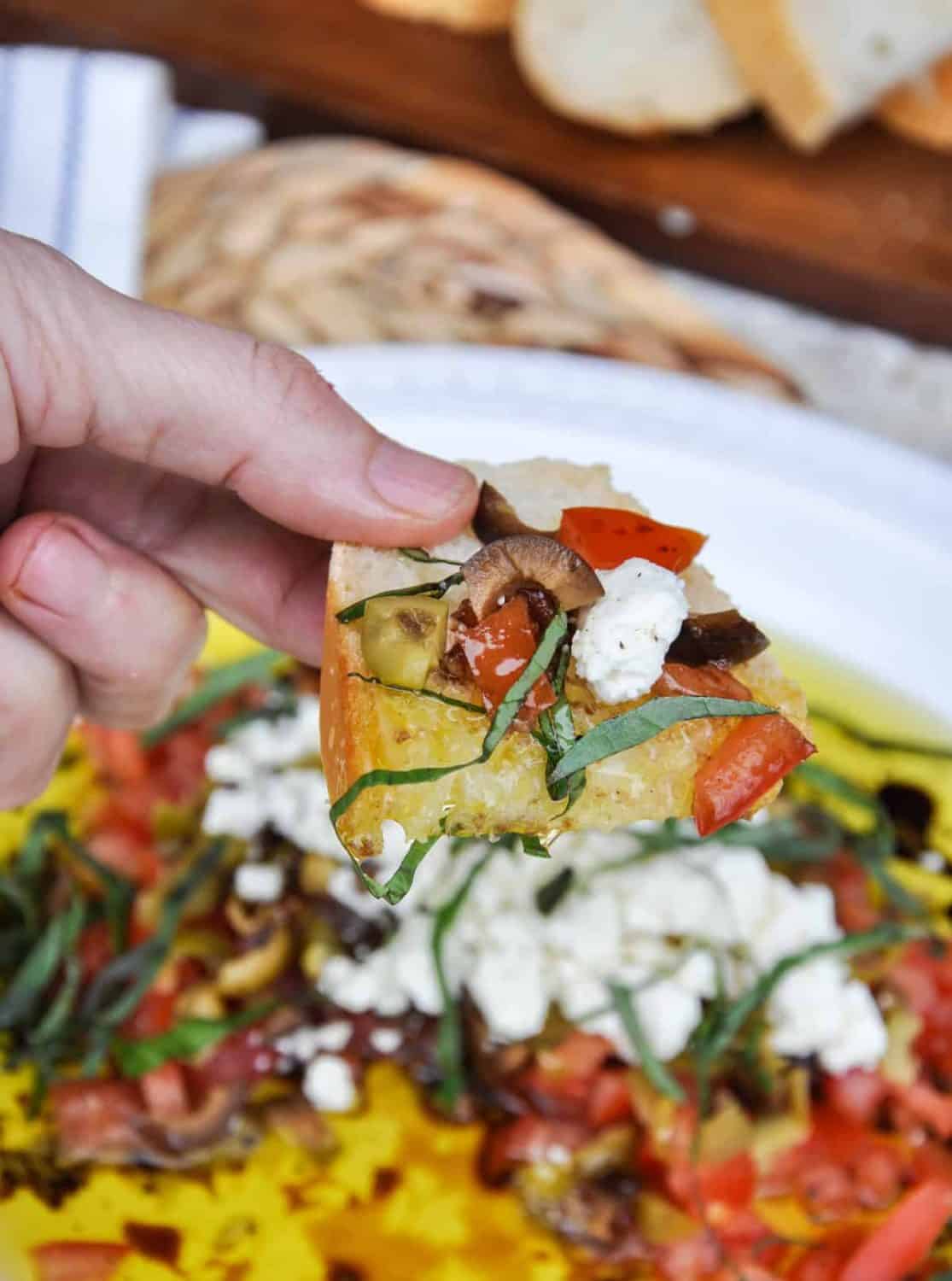 Want to know the secret to this delicious dip?Look for high quality California Grown EVOO. You really can taste the difference!
If you're trying to impress friends with your restaurant-quality cooking, give this a try. If you're trying to create something delicious for yourself with next-to-no-effort, this is also the dip for you.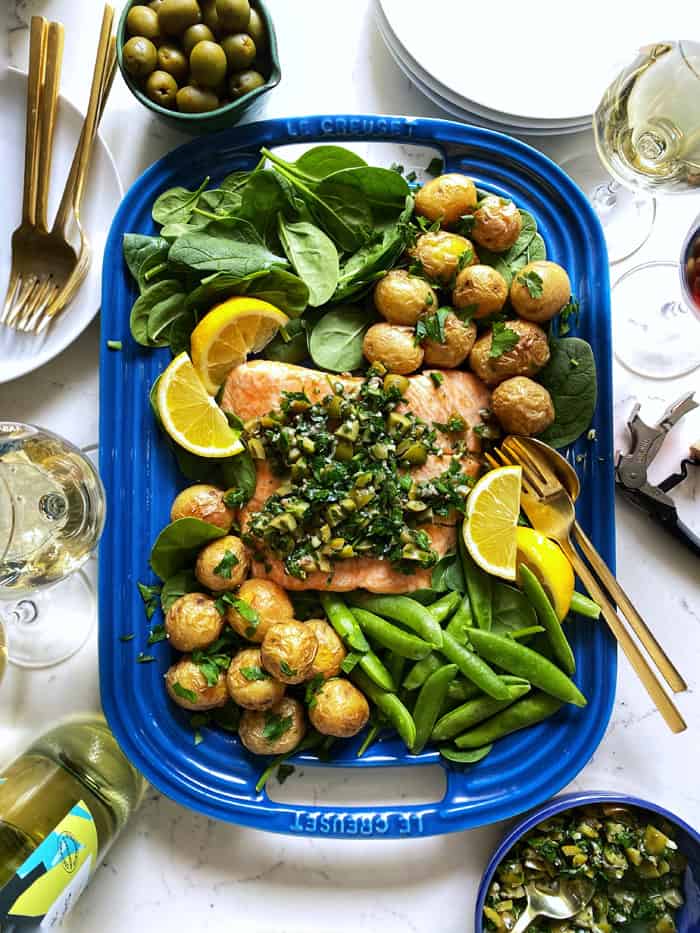 We admit it: we can't stop drooling over this dreamy dinner. Salty, tangy, buttery…what more could you ask for? Our friend, Sarah from The Delicious Life suggests pairing it with your favorite California Pinot. We wholeheartedly agree.
Try Sarah's Lemon Olive Oil cake too – maybe just plan you whole meal on her website.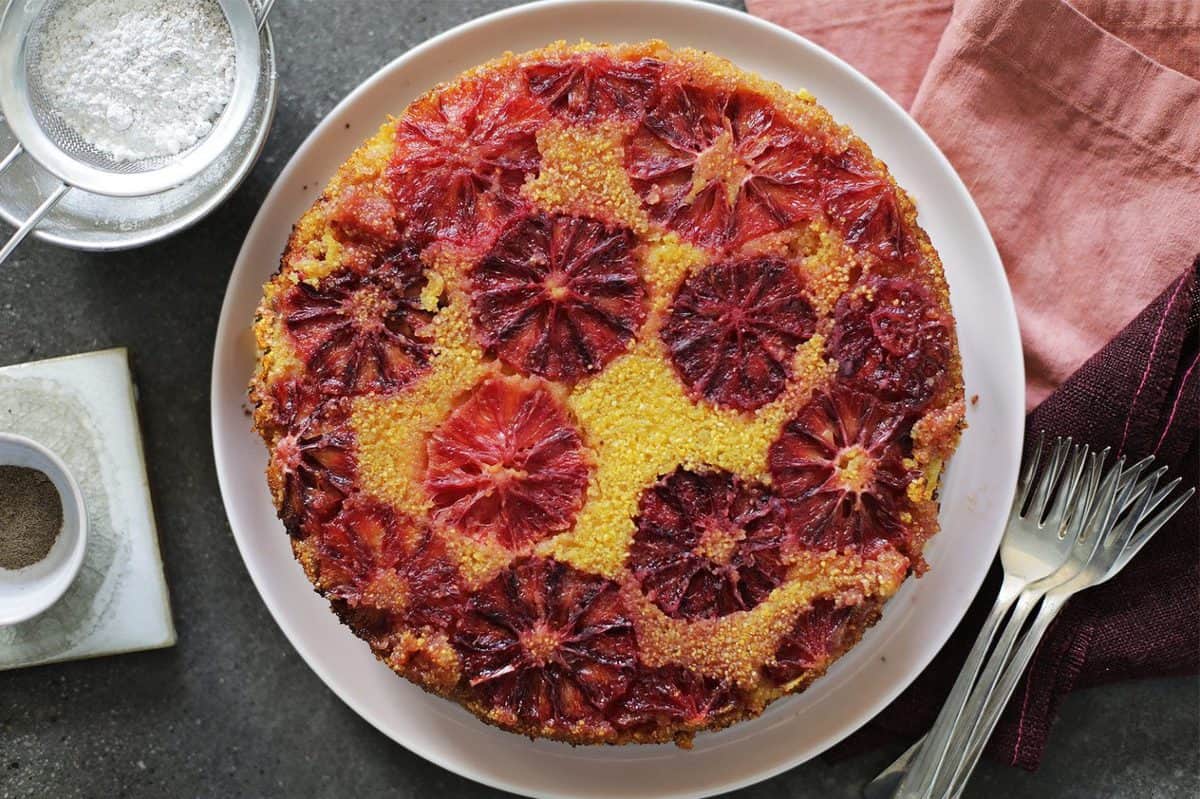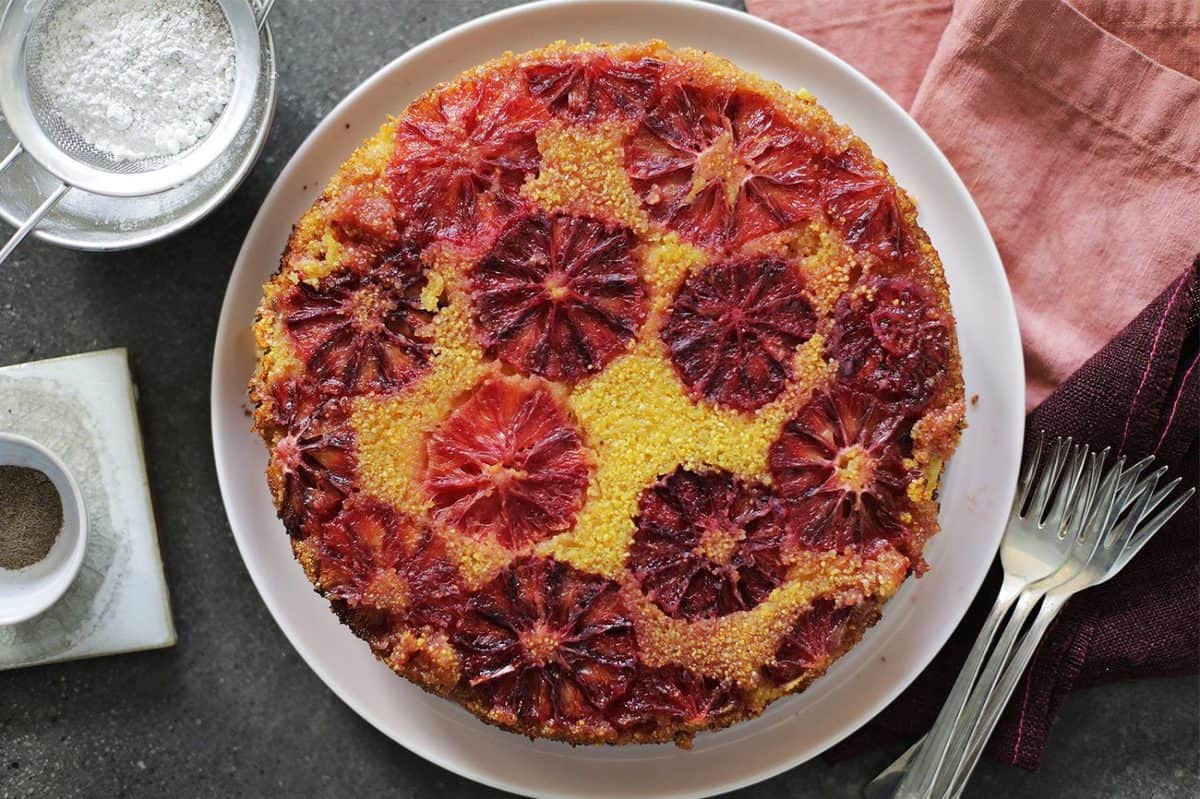 Our friend, Aida from Salt and Wind, classifies this gorgeous Polenta Cake as a snack cake. Which is code for "suitable for breakfast, snack or dessert", but this delicious dish also happens to be practically foolproof perfect for beginning bakers. We're all in.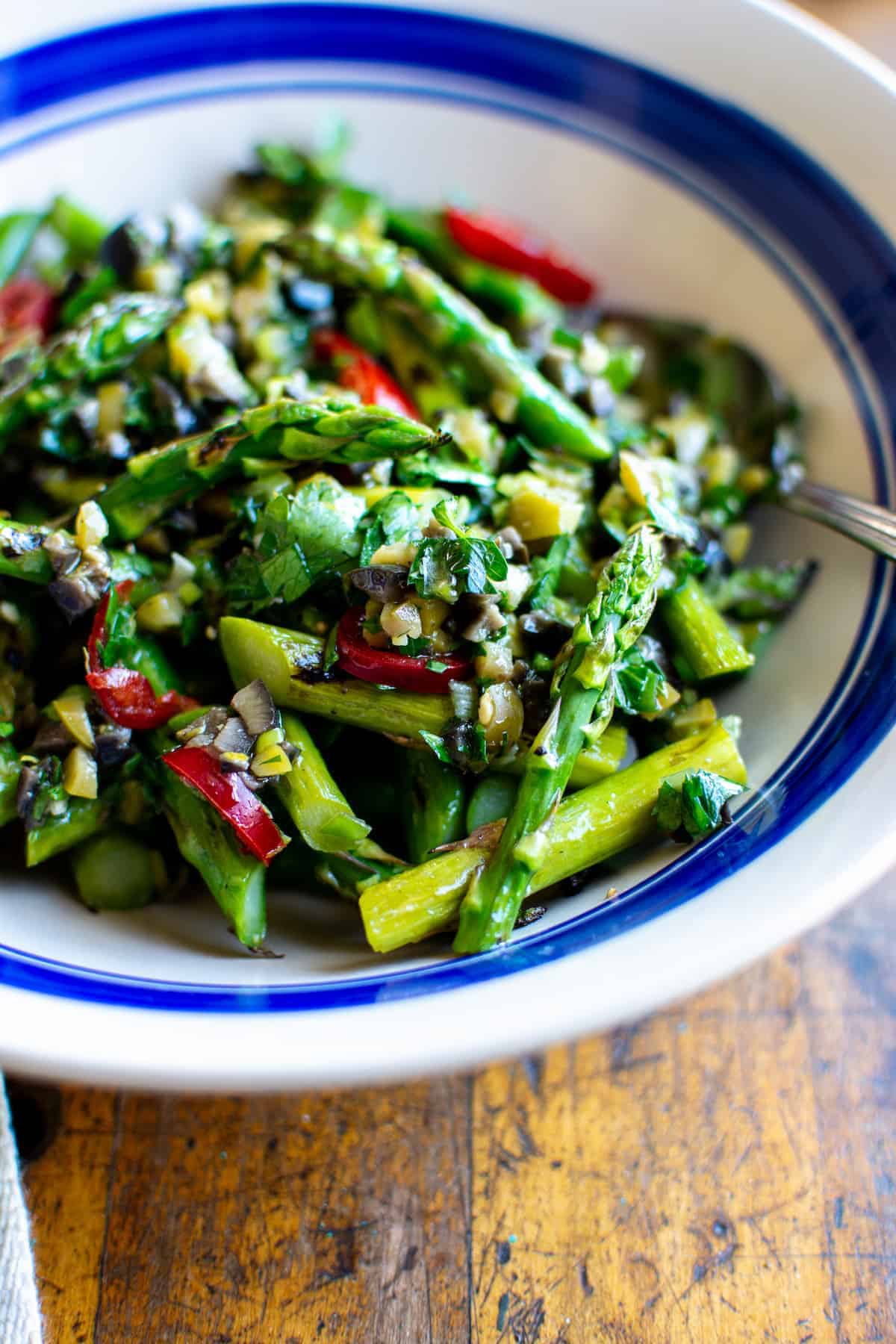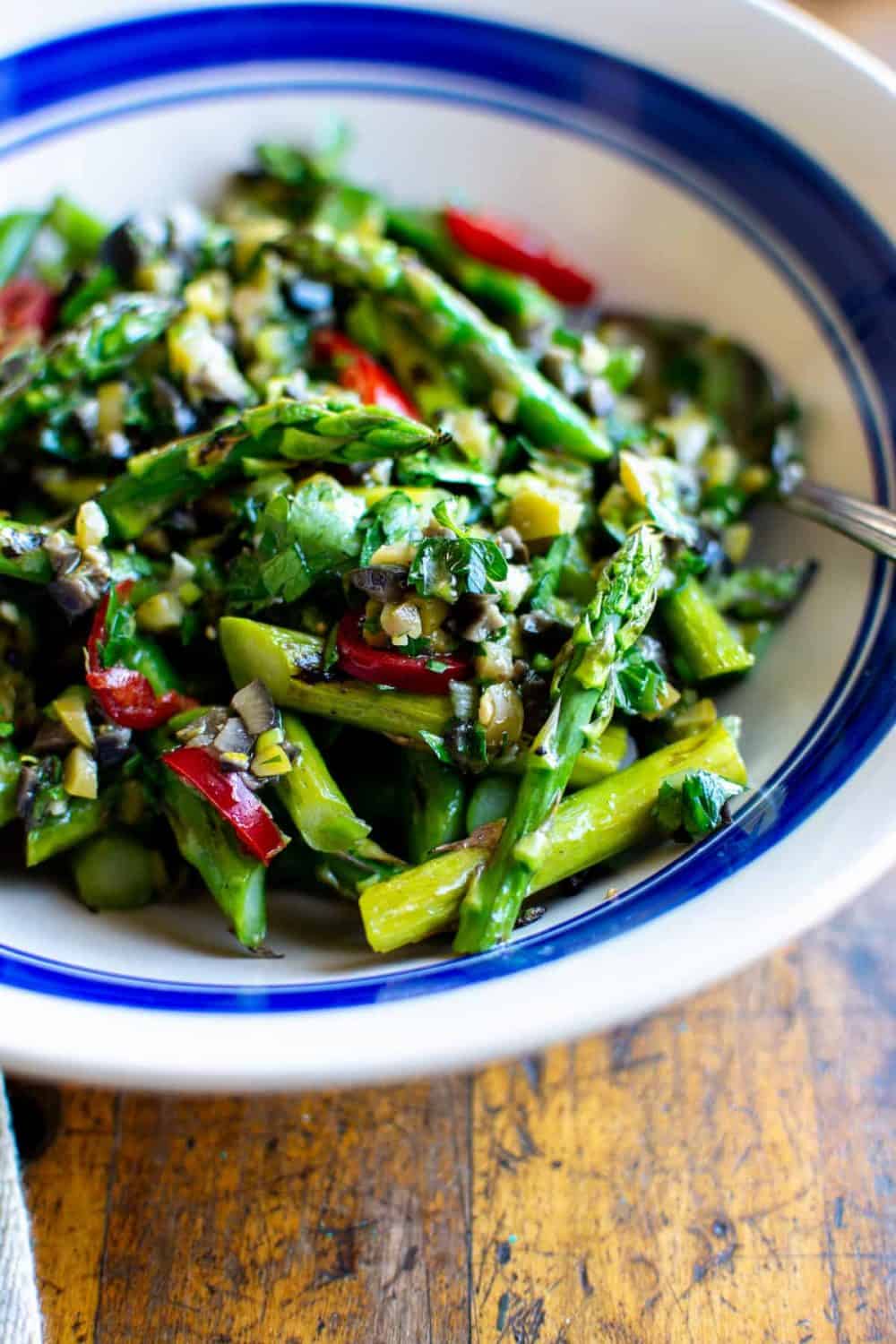 California EVOO works double duty in this super side dish from Hola Jalapeno. First, Kate uses it to coat the asparagus before grilling and then makes it the key to her spicy and savory dressing.
Kate adds a little EVOO to her vegan ceviche too – sounds like a great idea to us!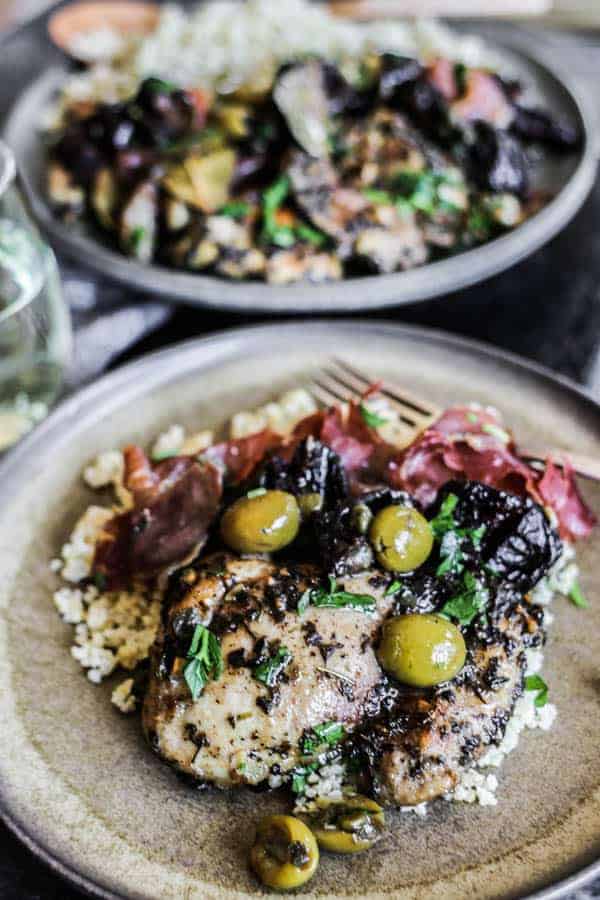 It's no secret that California EVOO makes for an amazing marinade! But did you know this Quick and Easy Sheet Pan Marbella from This Mess Is Ours is fork-tender and bursting with big, bold flavors.
Winner winner, easy chicken + olive oil dinner!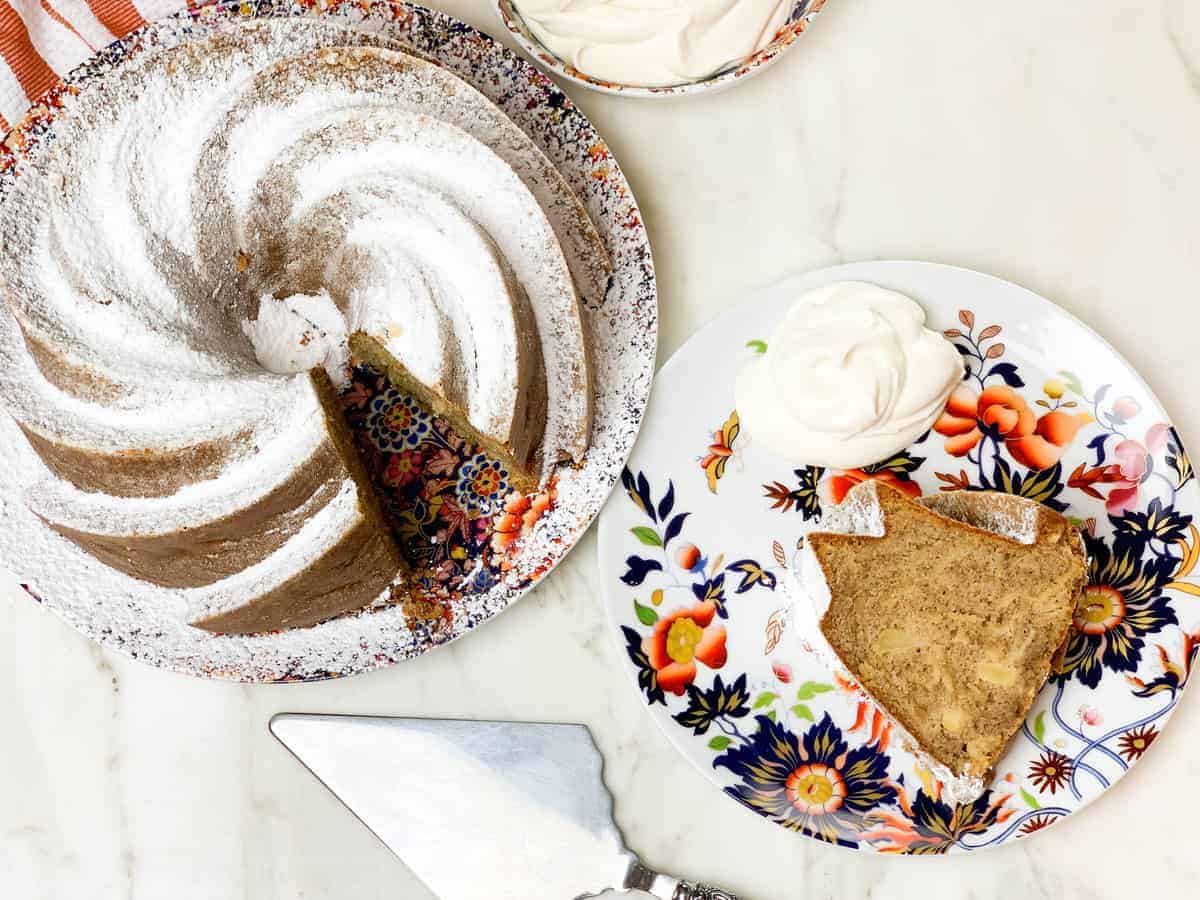 Choose a mild, buttery oil to complement the sweet apples and subtle spices in this moist and delicious cake recipe.
We can't wait to see your creations! Snap a pic and share on social using #CAGROWN!
FAQs About Olive Oil!
Which olive oil is best for cooking?
Extra Virgin Olive Oil. Despite the fact that olive oil has a higher smoke point, EVOO has been proven to be the safest, most stable option for home chefs. As a result, the antioxidants in EVOO are believed to contribute to its high stability when heated. And no, they don't burn off. Studies have shown that Extra Virgin Olive Oil retained most of its nutritional benefits after 36 hours at a temperature of 365 degrees!
What are the different grades of olive oil?
U.S. Extra Virgin Olive Oil for oil with excellent flavor and odor and free fatty acid content of not more than 0.8 g per 100 g (0.8%); Certified California EVOO must also pass a sensory analysis by a group of experts, called an organoleptic panel evaluation.
U.S. Virgin Olive Oil for oil with reasonably good flavor and odor and free fatty acid content of not more than 2 g per 100 g (2%);
U.S. Olive Oil is a mixture of virgin and refined oils;
U.S. Refined Olive Oil is an oil made from refined oils with some restrictions on the processing.
Why can't I find flavored Extra Virgin Olive Oil?
By definition, EVOO should be free from any additives. For instance, did you know that DYK that EVOO is the only food on the planet whose classification relies on the results of a human taste test? Tasters are trained to look for taste defects or unwanted flavor. As a result, any additives would make this subtle determination impossible. 
When is olive oil in season?
Olive oil is always in season in California! Other year round crops in the Golden State include wine, nuts, tomatoes, honey, strawberries and dried fruit! Hungry yet? Check out our "Always in Season" recipe round up! 
How long is olive oil good for?
For peak freshness, open bottles of olive oil within two years of the harvest date. Once the bottle is opened, the product will retain peak freshness for three to six months.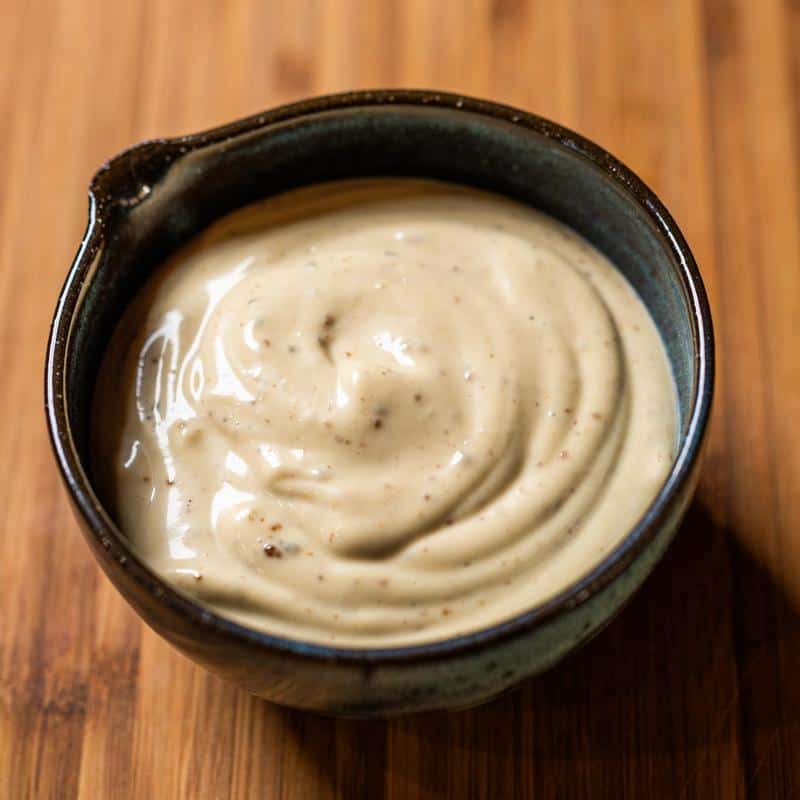 Here's one more super-easy recipe we think you'll love: our friend Teri of no crumbs left shared her Homemade Mayonnaise recipe that uses olive oil, fresh eggs, spices and is naturally sweetened, making it super-delicious and good-for-you too. Try on her incredible Avocado Toast recipe!
Like what you see? Check out our Pinterest page for more California Grown goodness!
Article by Hilary Rance. Field photography courtesy of James Collier.