We've Gathered the Best Recipes With Kiwi on the Internet!
It's official! We have gathered ALL of the best recipes with kiwi on the internet in one place, so you never have to go on a Google deep dive for kiwi recipes again.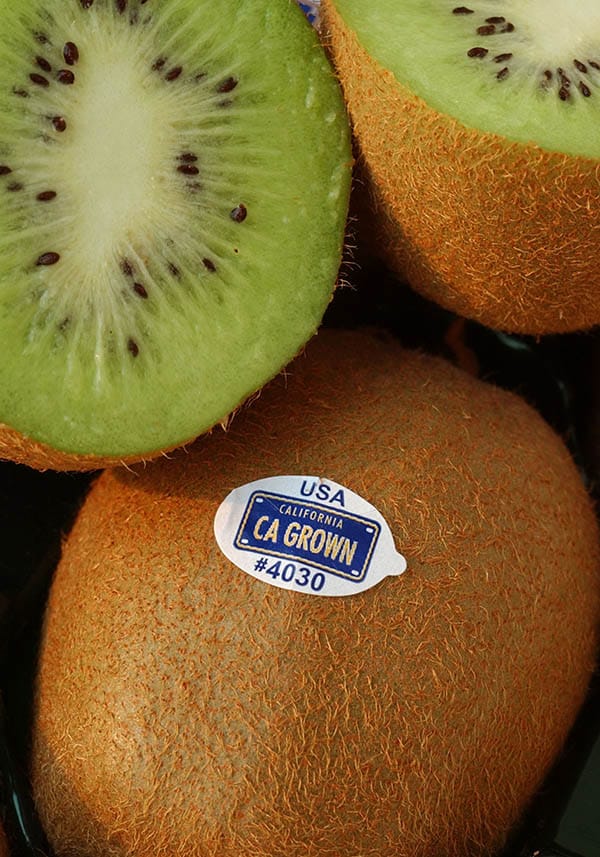 California grown kiwi fruit is low in calories, high in energy and an excellent source of antioxidants. It's like a fuzzy little health bomb just waiting for you to enjoy! But, other than just eating the fruit straight up, do you really know how to cook with kiwi?
Whether you need to use up a lot of kiwi or a little – the variety in the recipes below really showcases just how versatile kiwi fruit can be.
From savory to sweet, here are our favorite recipes with kiwi!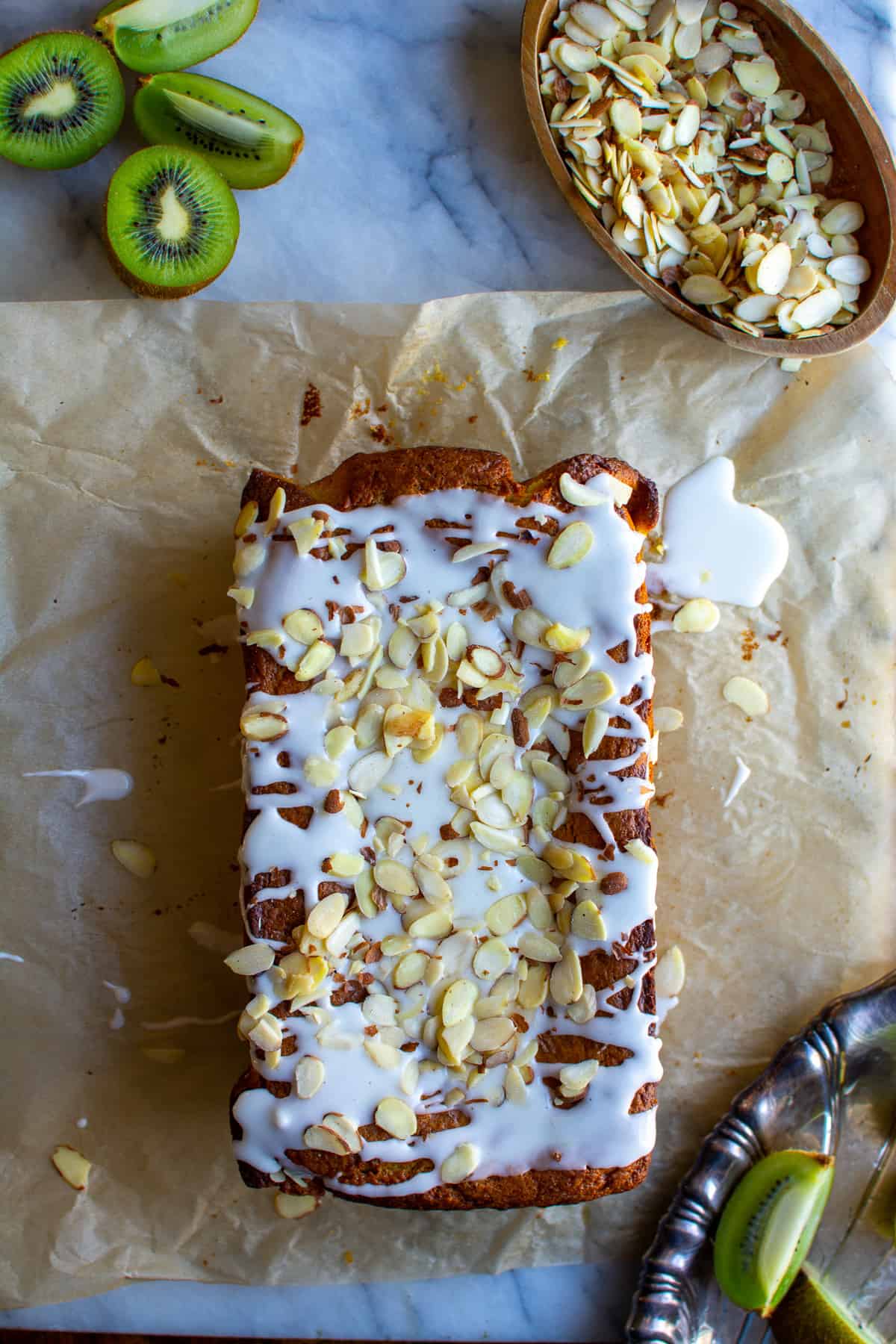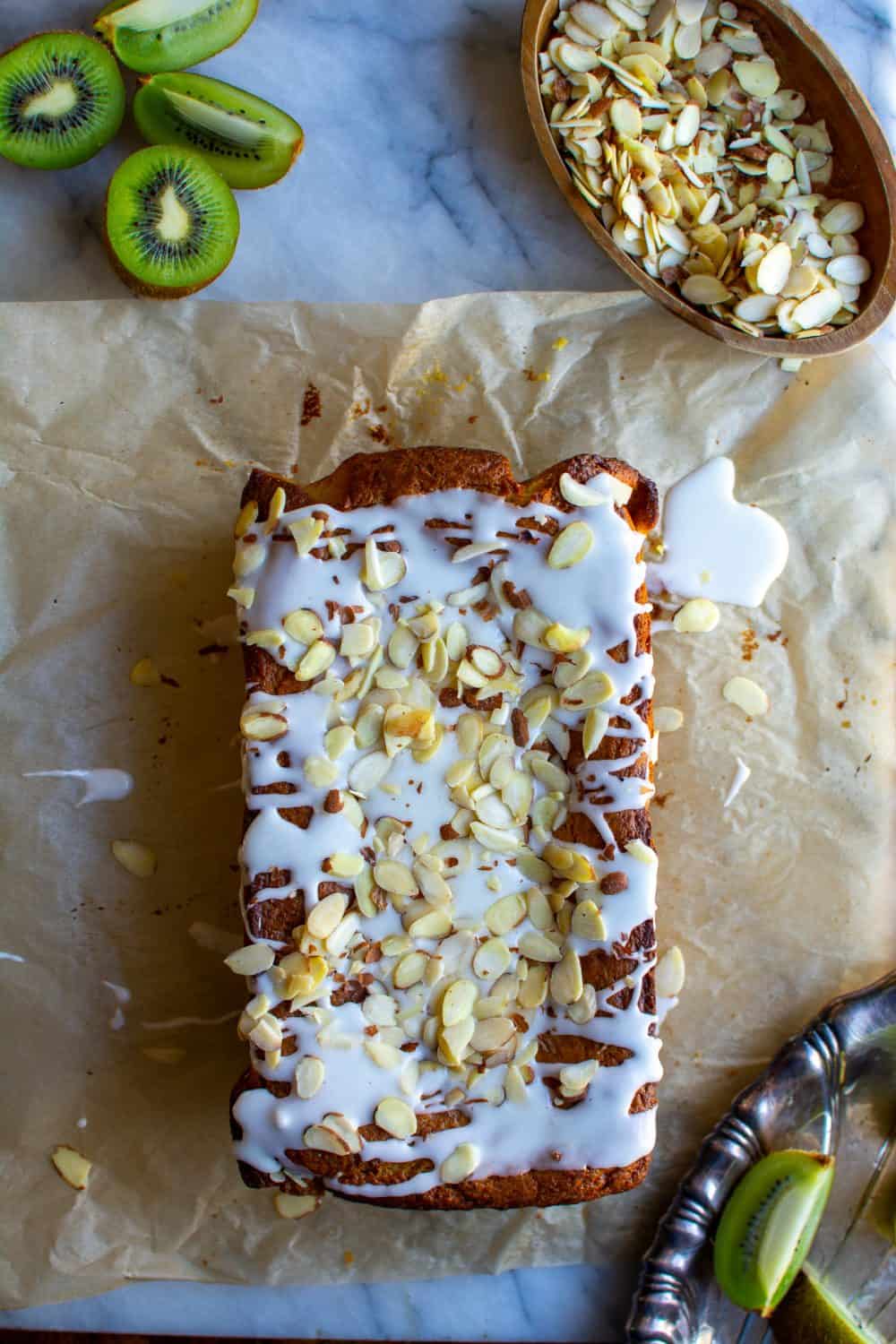 This indulgently moist Kiwi Bread ¡Hola! Jalapeño! created for us gets its ultra-soft crumb from avocado and kiwifruit puree.
Loaded with healthy fats and a boost of superfood vitamins. Using avocado in place of some of the fat makes this bread healthier but also more delicate.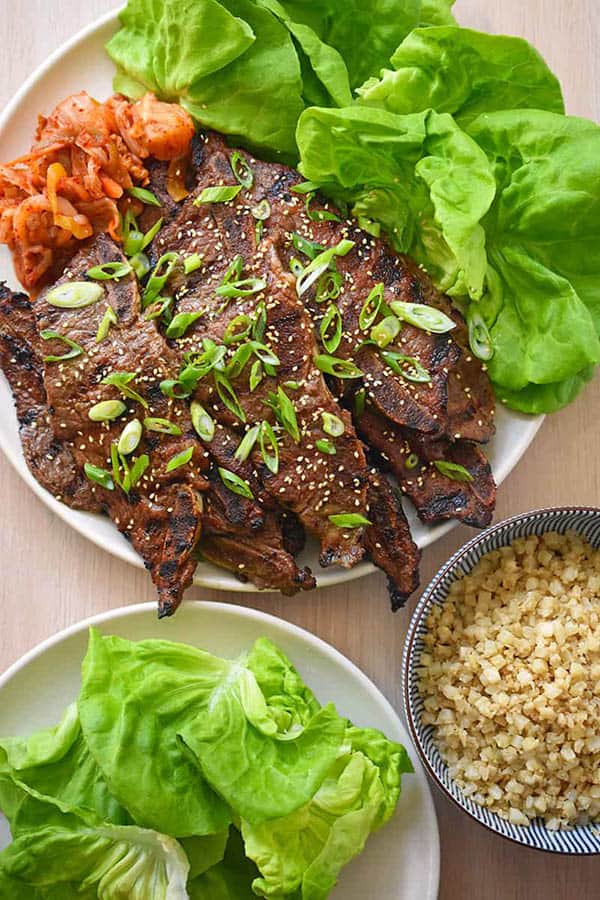 Kiwi is the secret to these tender Kalbi (AKA: short ribs) from Nom Nom Paleo!
Similar to pineapple, papaya, Asian pear, and ginger, kiwi contains an enzyme that breaks down protein and naturally tenderizes the meat.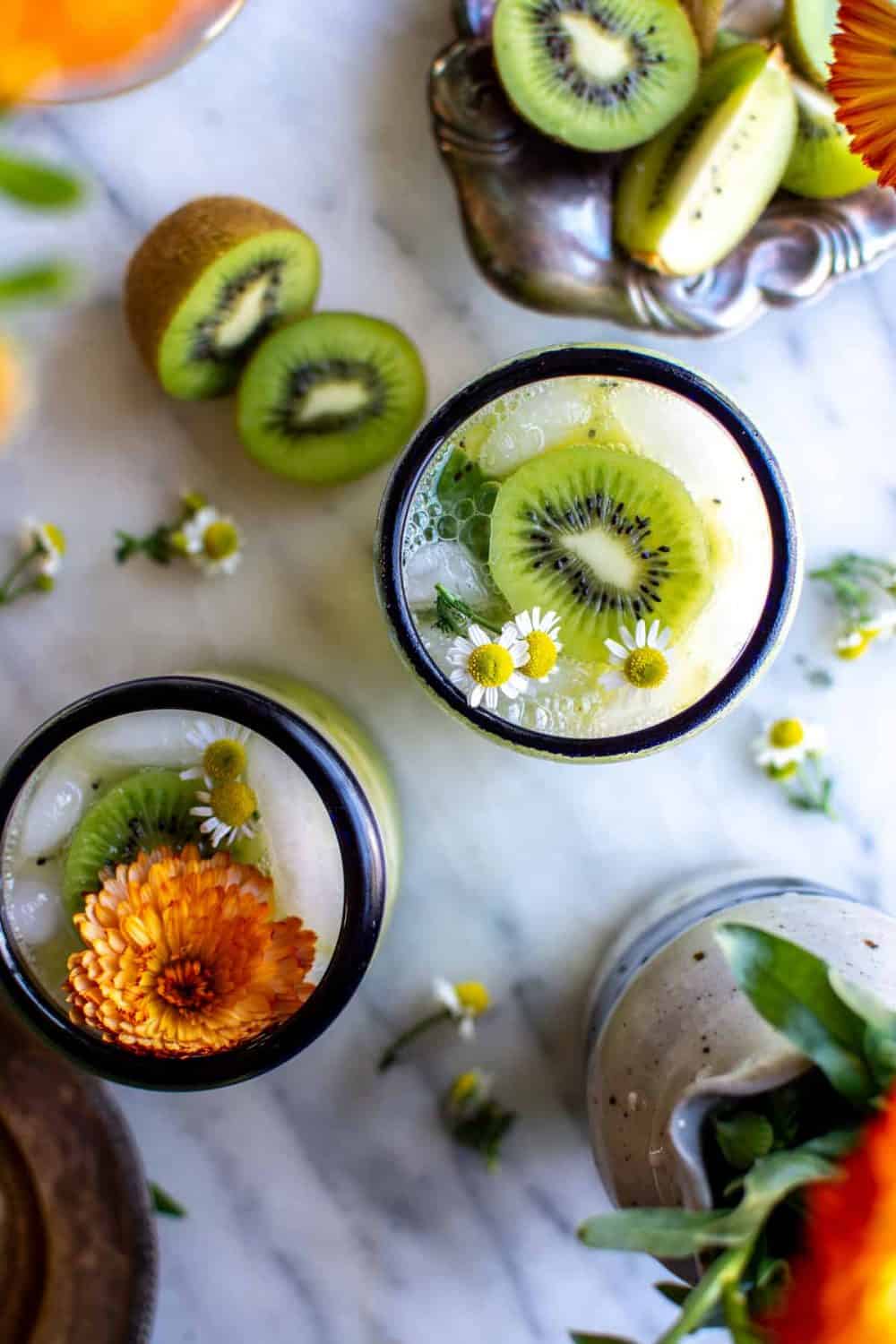 This Kiwi Caipirinha Cocktail from Hola Jalapeño is made with ripe, juicy California kiwifruit and limes, honey and cachaça—Brazil's most popular sugarcane liquor. Delicious and refreshing- perfect for summer!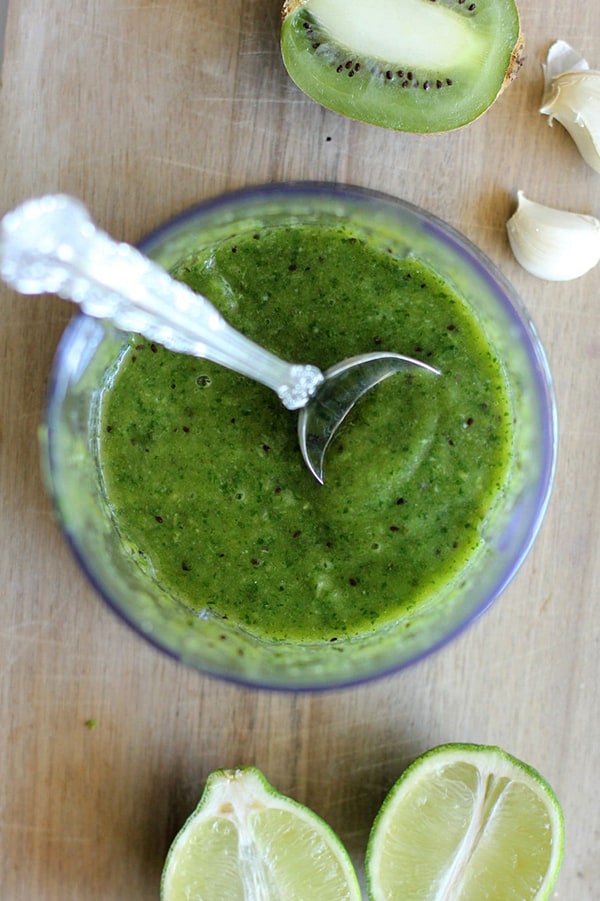 This salsa is the perfect accompaniment to Best Friend's for Frosting's Spiced Lamb Tacos! The salsa is a blend of Serrano chilies, cilantro, lime juice, and kiwis. It's that perfect heat meets a little bit of sweet flavor combination we can't get enough of!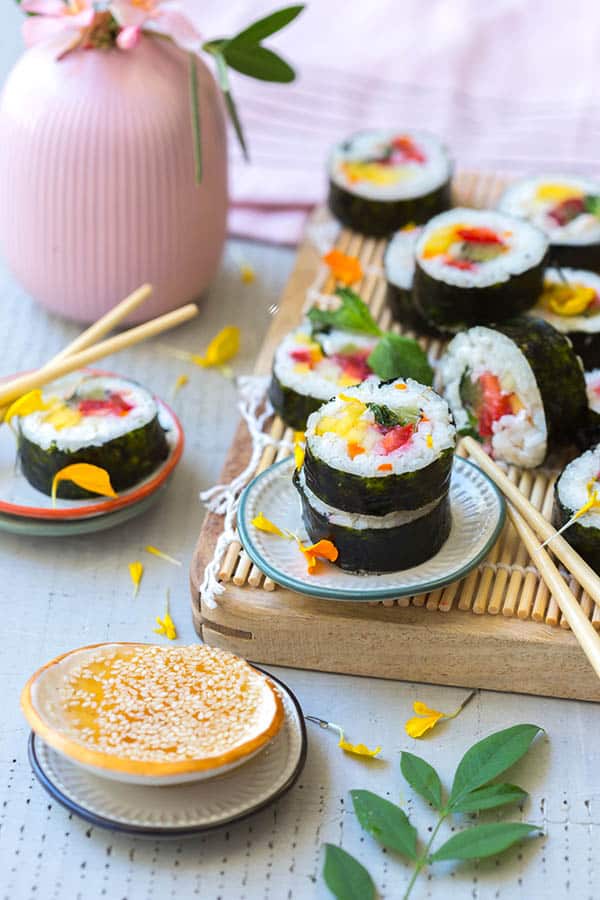 Baking the Good's Fruity Coconut Kimbap is a fresh mix of tropical fruit, sweet coconut rice & crunchy coconut flake wrapped in nori sheets is BRILLIANT! The nori sheets ground the fruit-sweet filling with umami undertones. Best served with with zesty lime, honey sesame dip.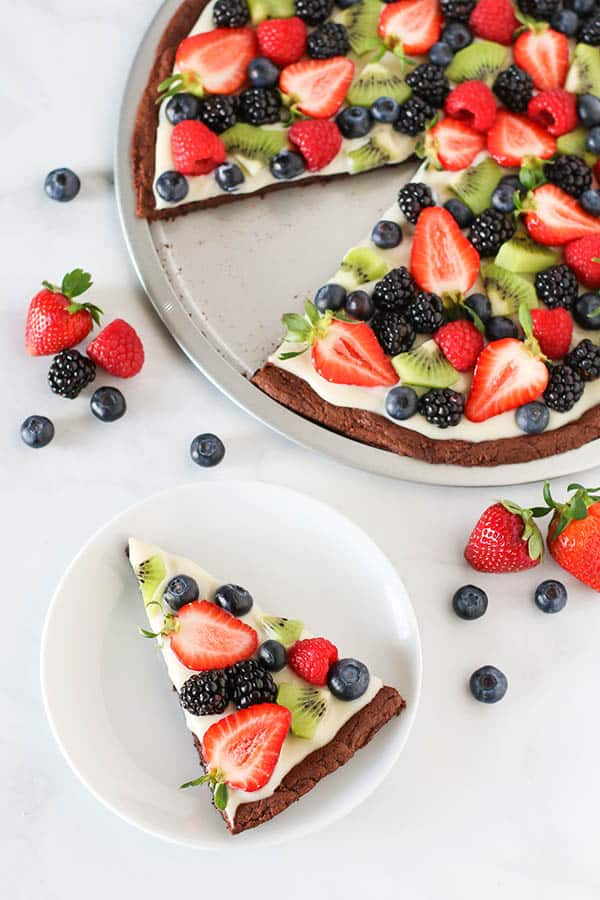 When we saw Sarah Bakes Gluten Free's chocolaty gluten free, vegan brownie crust all smothered in dairy free cream cheese frosting and loaded with an assortment of beautiful fresh kiwi fruit we couldn't help but get the urge to bake!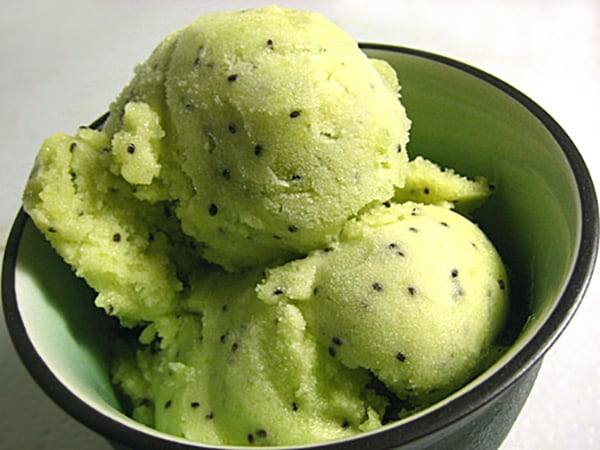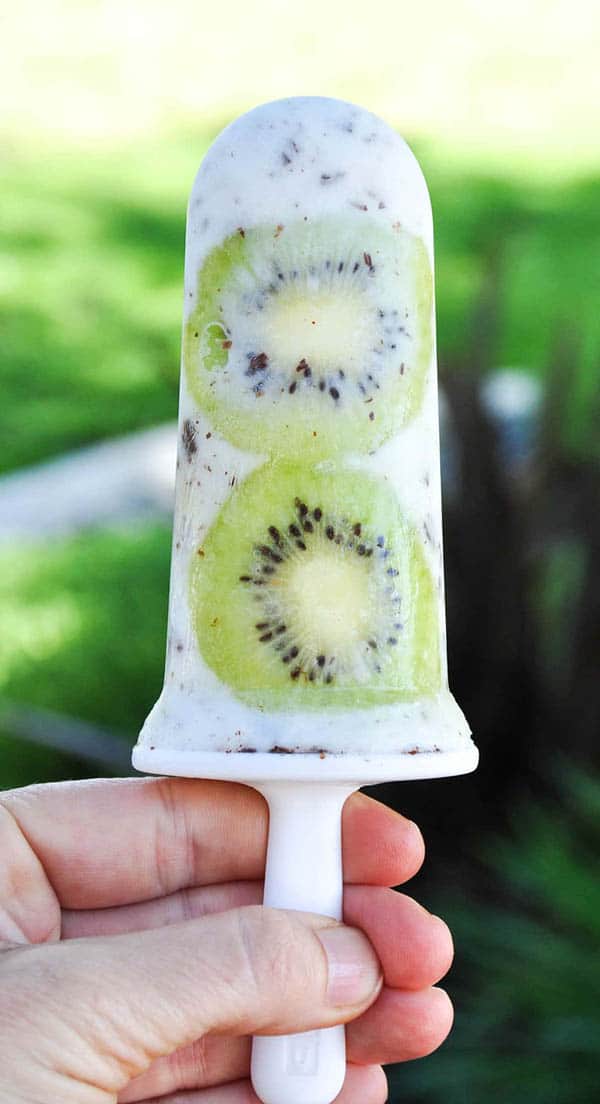 Cool off this summer with our yogurt based, kiwi inspired popsicles!!
Here are our favorite cocktail & smoothie recipes with kiwi!!
If you can drink it someone has probably made a kiwi version of it, but not all drink recipes with kiwi are created equal. We've tried quite a few kiwi-centric sippers and hands down these are the best kiwi drink recipes that we have found on the internet!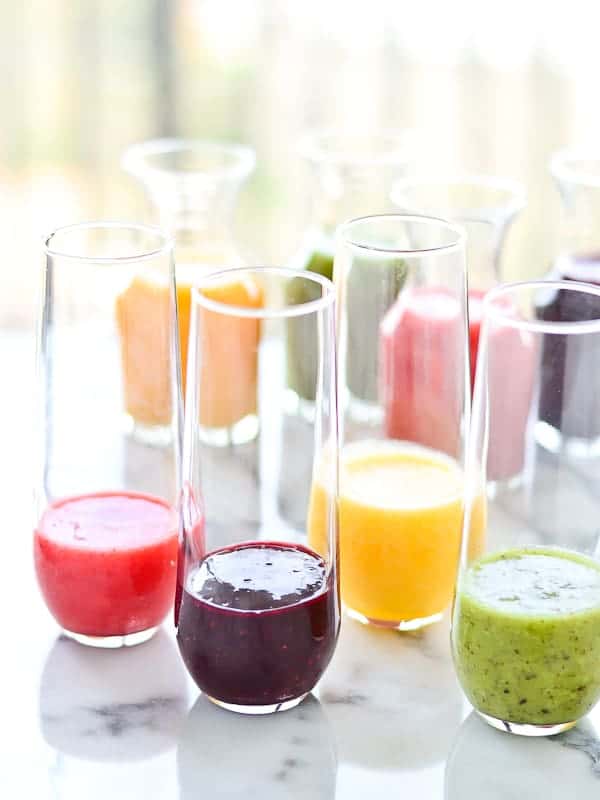 Sweet, refreshing, and bubbly, these DIY Flavored Bellinis from G Free Foodie are the perfect drink to wash down a scrumptious brunch – or really anything. Just look at that gorgeous kiwi!!!
Not only is the taste of our Kiwi Margaritas sweet and refreshing. The presentation is impressive too with the kiwi's seed flecks suspended throughout the cocktail.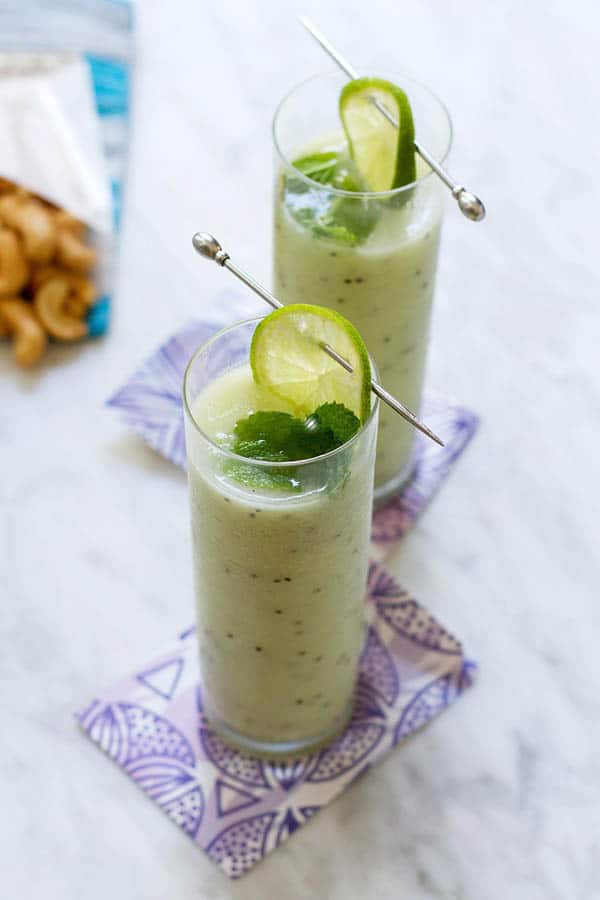 Made with nothing more than kiwi juice, coconut milk, and mint, this frappe is really refreshing, a bit sweet and tart, and one of Salt & Wind's new favorite food finds!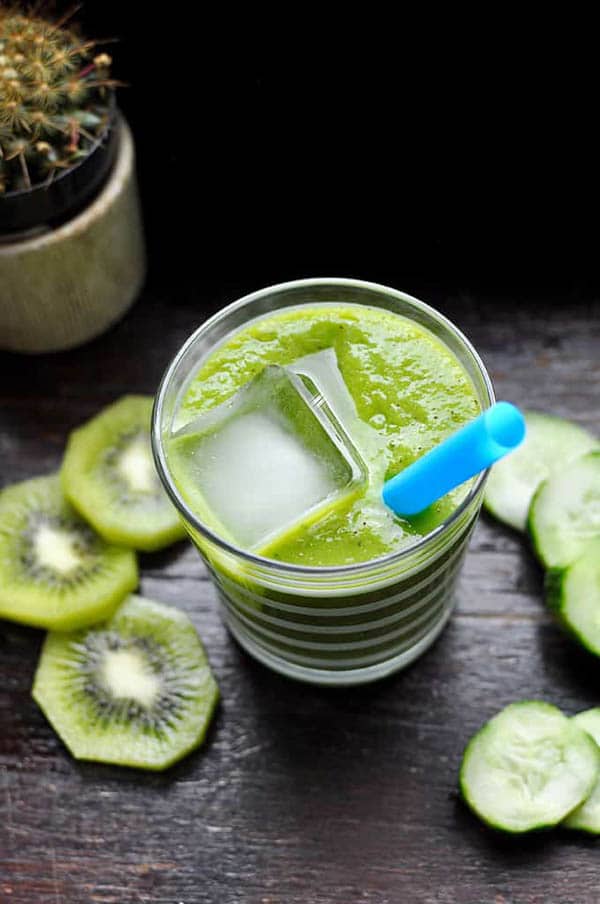 Hola Jalapeno sure does know a delicious way to wake-up! Brewed green tea along with baby kale make an antioxidant power smoothie that is delightfully sweetened with kiwi and frozen mango.
Ever wondered what it would be like to be a kiwi farmer? We interviewed one to find out!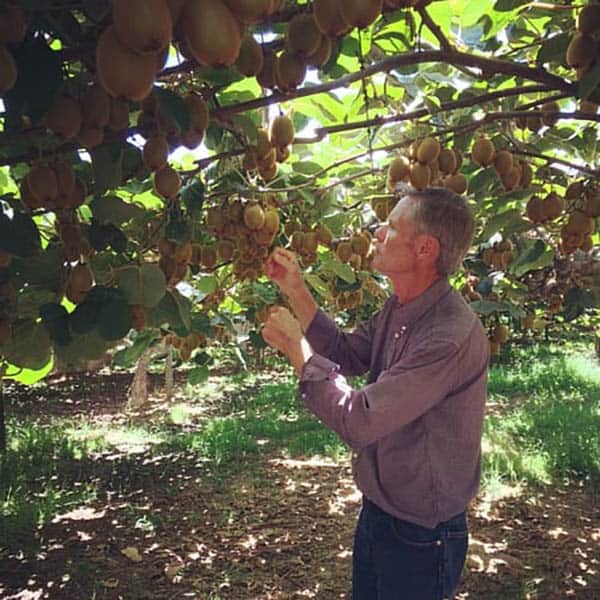 Meet Mike Noland a kiwifruit farmer from Marysville, CA., who enjoys growing nutritious food for his community! Read our interview with Mike to learn about how he thins his kiwifruit vines so that the California sunlight can hit the fruit, enhancing the flavor of the kiwis he grows.
Share your recipes with kiwi with us by snapping a pic and tagging us on social using the hashtag #CAGROWN.
Craving more CA Grown goodness? Follow us on Pinterest for fresh and fabulous recipe inspo!
Frequently asked questions about recipes with kiwi?
What is the best way to store kiwi at home?
Store unripe and ripened kiwifruit at 32–35 degrees °F. To ripen, hold fruit at room temperature in a loosely closed paper bag, for two to three days and avoid unusual heat and direct sunlight. Once kiwifruit is ripe and yields to the touch, it should be refrigerated until ready for use.
Does kiwi grow on trees or vines?
Kiwi is a strong-growing perennial vine with small leaves and bright red stems, the hardy kiwi can grow to 40 feet in length. If not pruned and trained, the vines will grow up trees and over fences. Once established, plants can live for fifty or more years.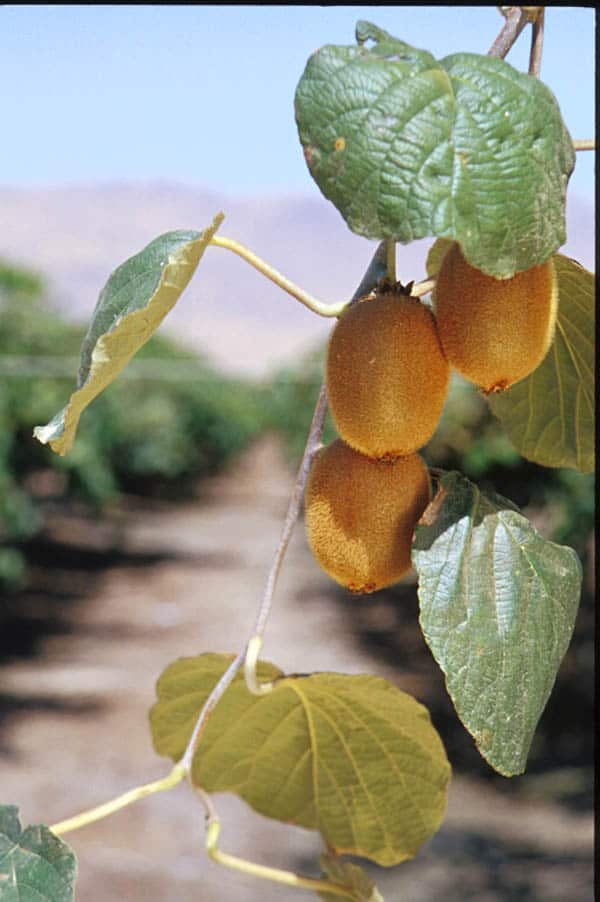 How do you peel kiwi fruit?

Jerry James Stone is the kiwi peeling guru! Watch the video on his blog post for ALL of his kiwi peeling tips!
1. Take the kiwifruit and trim off the ends. By the way, to select a ripe kiwifruit, using your palm and the pad of your thumb apply light pressure to a kiwi. Do not use your fingertips! Feel for soft squishy spots. The skin should also be taut and not wrinkled.
2. Using a spoon, slide it between the skin and the flesh. (See the video for how to do this.)
3. See Jerry's blog post or his video below for how to peel kiwi!

***This post updated 7/12/21 with new images, recipes, and information on kiwi fruit.***