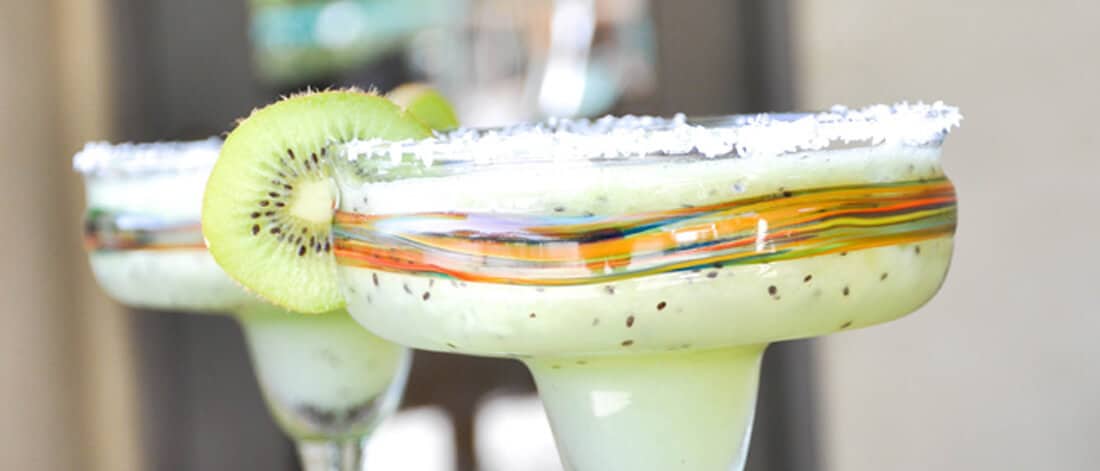 CA GROWN Blog
Discover. Learn. Connect.
Kiwi Margaritas
October 13, 2014
Eat the Season!
Sign Up For Weekly Recipes
« Back to Recipes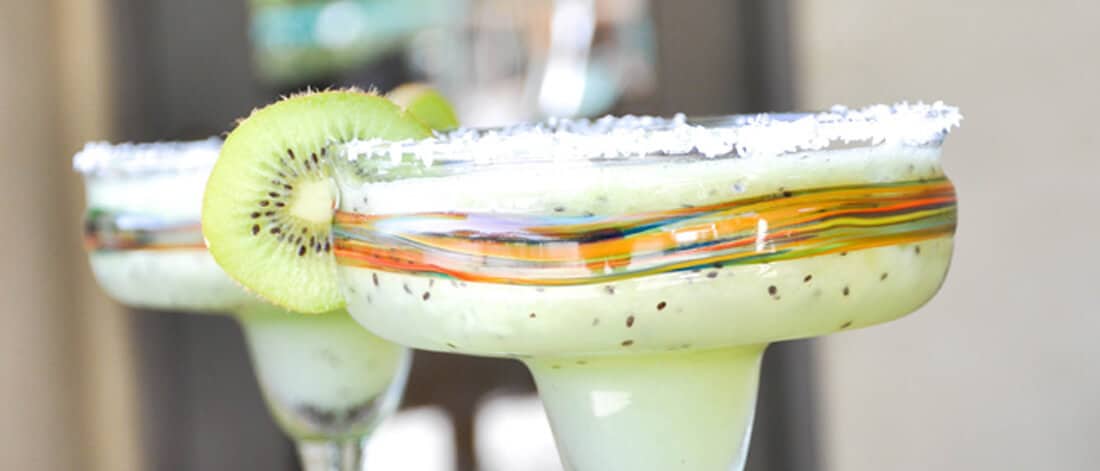 Kiwi Margaritas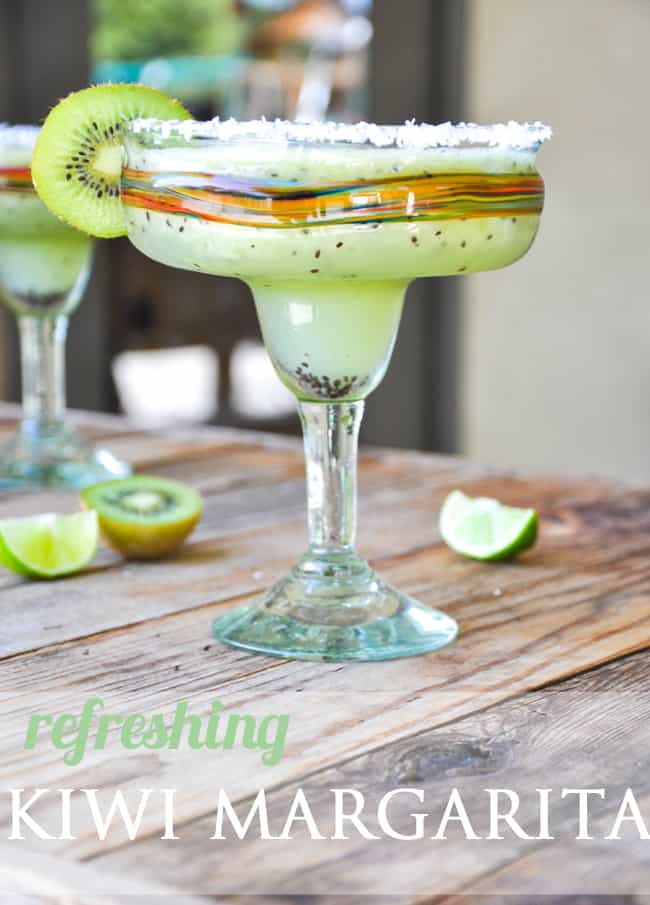 It's October and the sun is still shining, the warm weather is lingering and the kids are even splashing in the pool. But, that's the norm, right? We live in California!
One of the best perks of living in this great state is that we can drink "summer" cocktails year-round.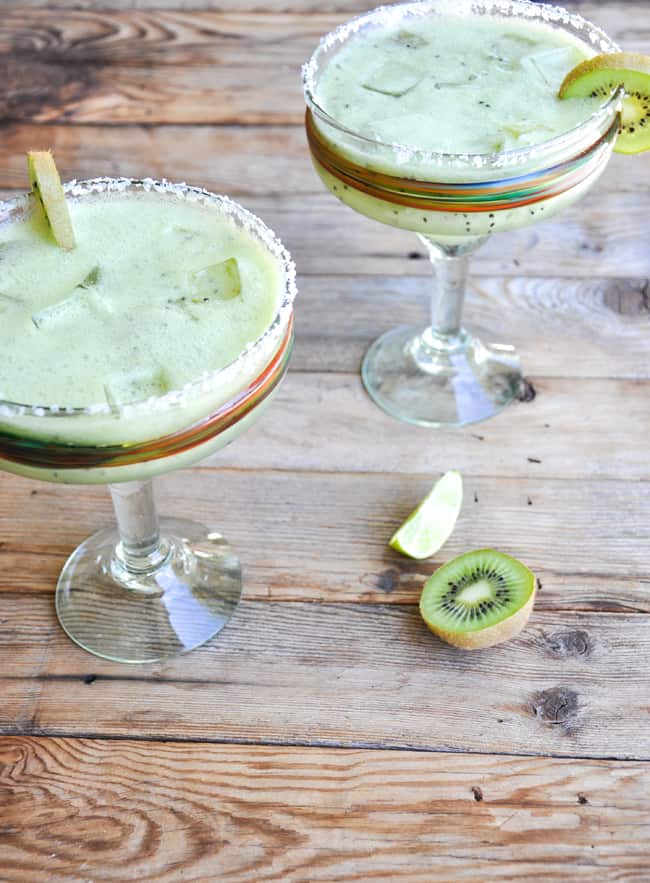 Delicious kiwis are ripe and ready at your local farmer's market or grocery store, so make sure to stock up! Not only is the taste sweet and refreshing, the presentation is impressive with the kiwi's seed flecks suspended throughout the drink.
Let's get started: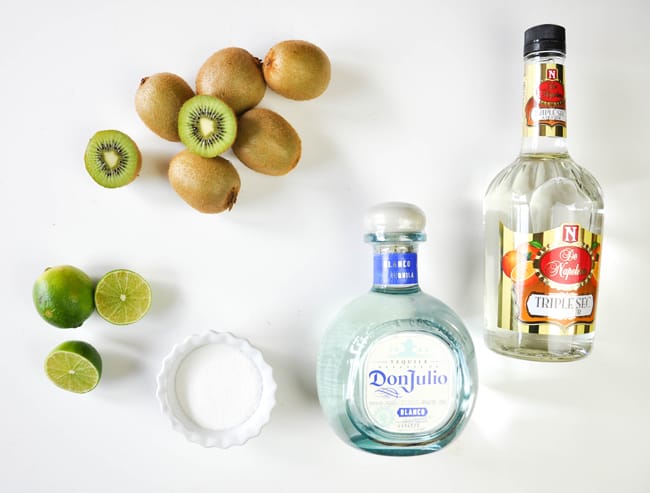 4-6 kiwis
2 limes
1/3 cup sugar
1/3 cup tequila
1/3 cup triple sec
Ice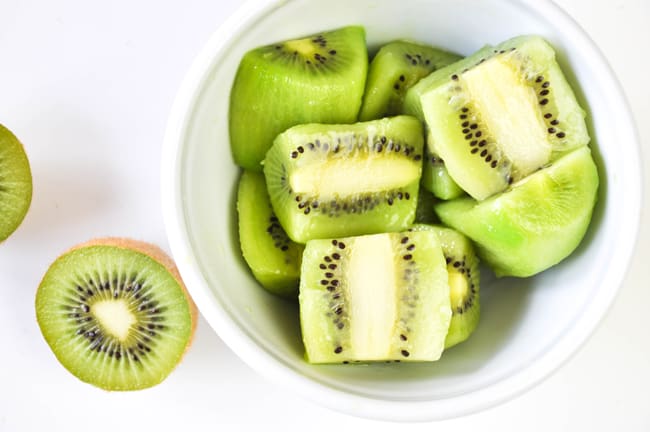 Firstly, remove the skins from the kiwi and cut in half. With this in mind, have you seen the easiest way to peel a kiwi? Check it out HERE. Seeing that, it's life changing, right?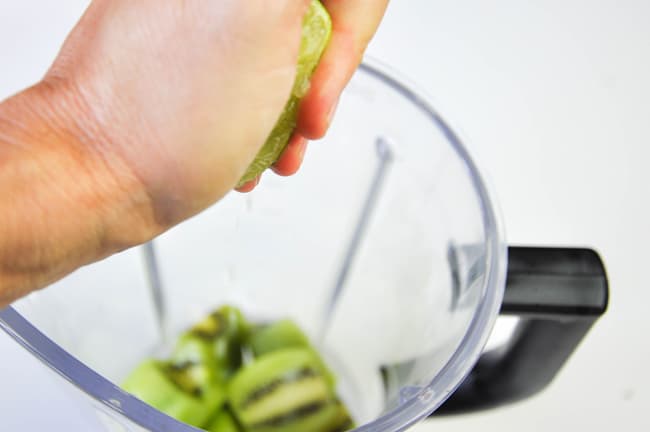 Place the cut kiwis into a blender and include the juice of two limes and the sugar. Equally important, join in both liquors.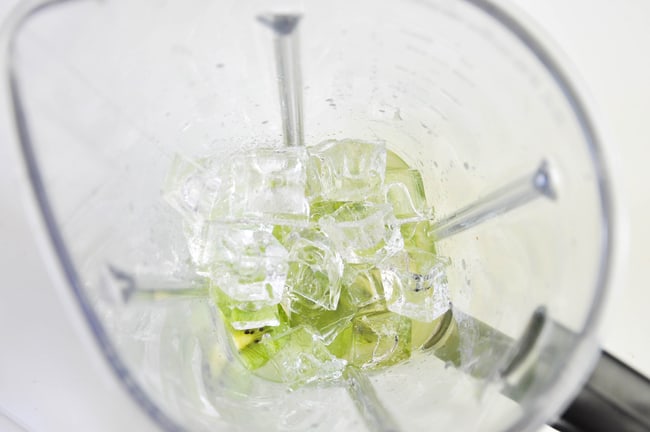 Add in about 2 cups of ice and blend together to mix.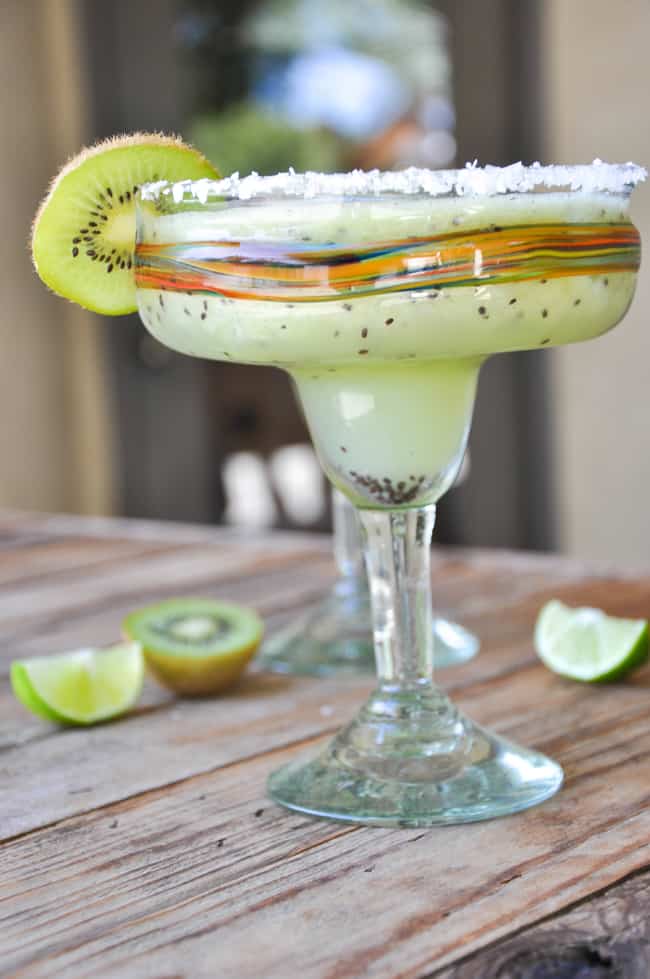 Salt the rim of your favorite margarita glass and pour over more ice. Coupled with a kiwi slice on the rim and you are good to go!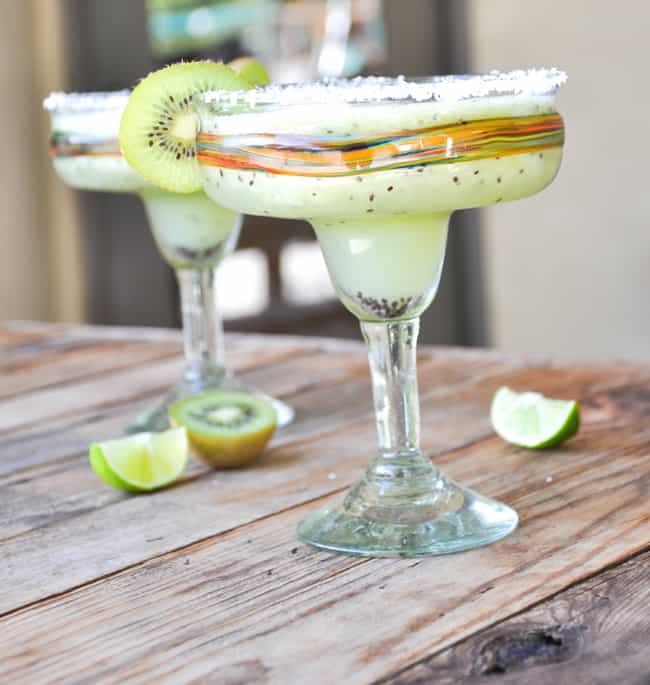 Cheers to living in California!