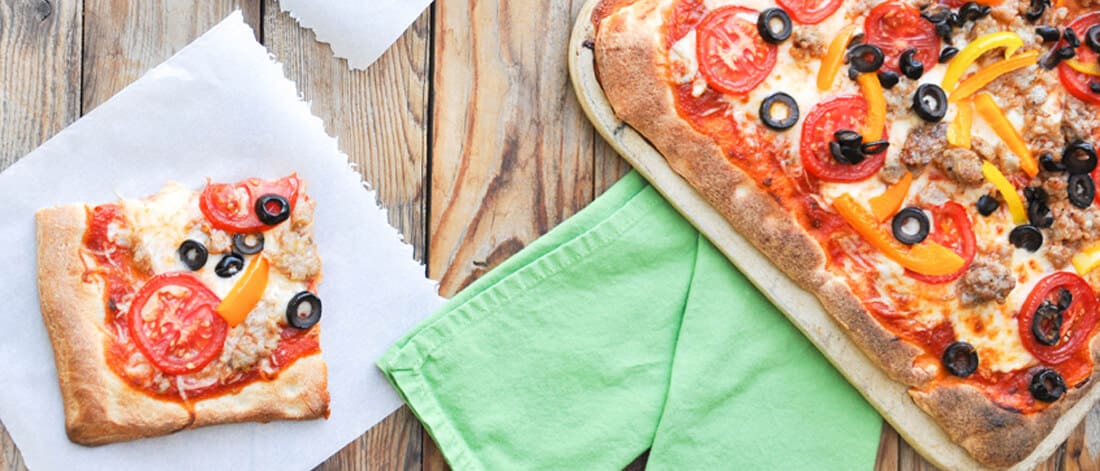 CA GROWN Blog
Discover. Learn. Connect.
Greenhouse to Haunted House
October 27, 2014
Eat the Season!
Sign Up For Weekly Recipes
« Back to Recipes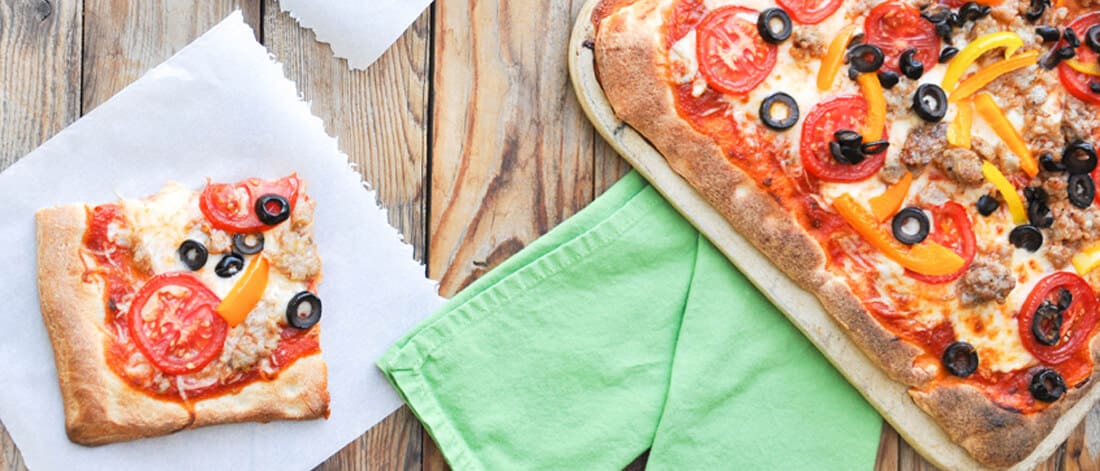 Greenhouse to Haunted House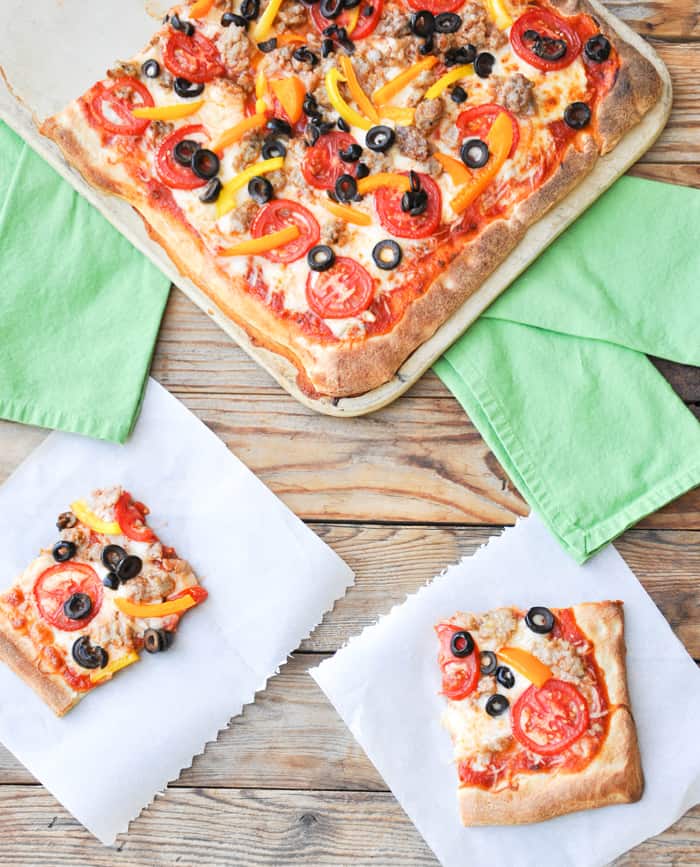 With Halloween being on Friday this year, I am already making plans to beat the crowd.  We all know that pizza delivery will pretty much be out of the question, unless you want to wait 2 hours for a mediocre pie.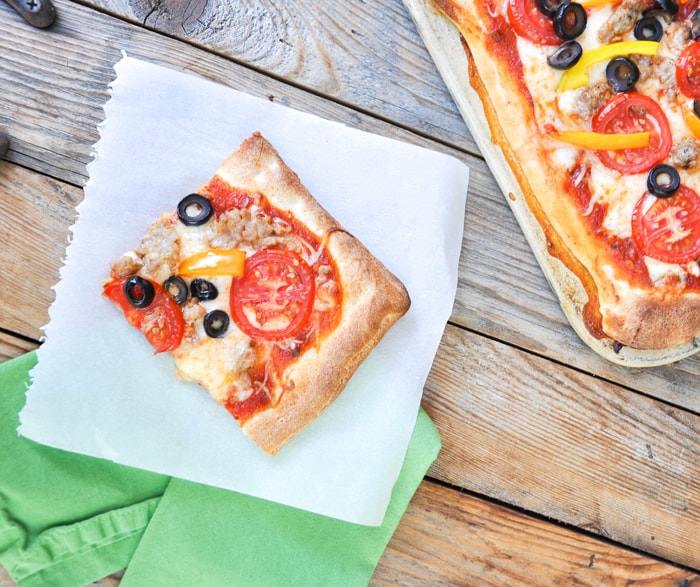 This pizza is the perfect blend of hearty and nutritious thanks to California greenhouse veggies that might not otherwise be available this time of year.  Delicious tomatoes and crunchy peppers create a pizza that is easy to make during the hustle and bustle of getting the kids prepped for the ghoulish night ahead.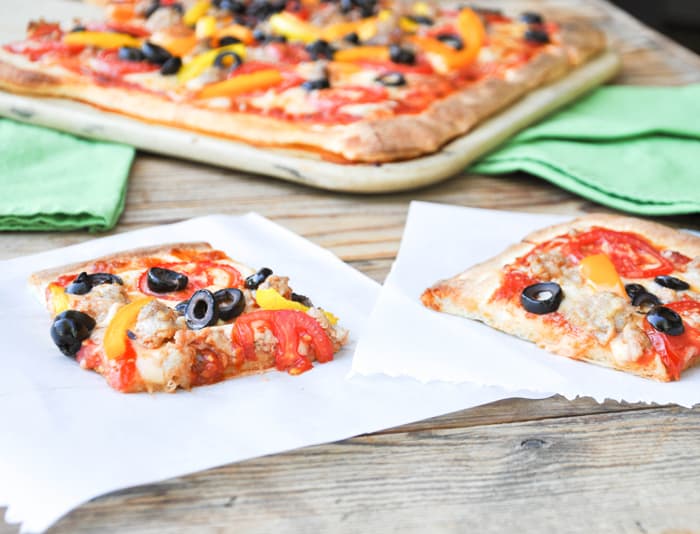 Lets' get started!
Here is what you will need:
Pillsbury Pizza Crust (keep it simple-it's actually very good!)
Tomatoes – we used Houweling's Cocktail
Assorted Peppers – we used Windset Farms Maestro
Mozzarella Cheese
Pizza Sauce
Assorted toppings of your choice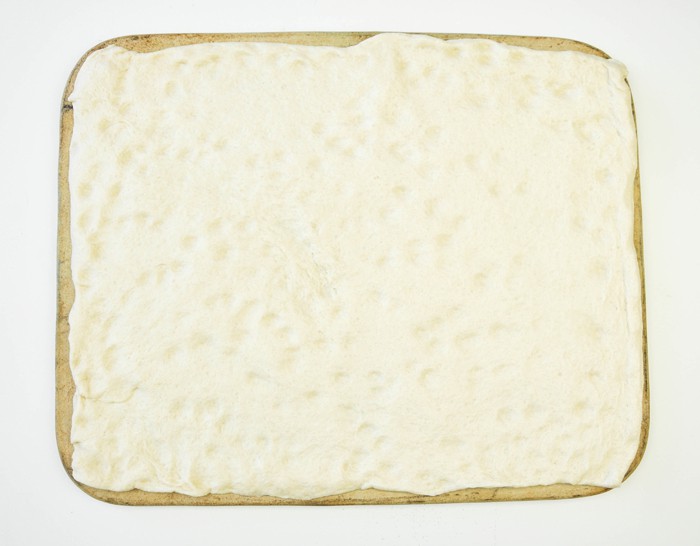 Place the dough onto a pizza stone or cookie sheet and prebake for about 7 minutes at 400 degrees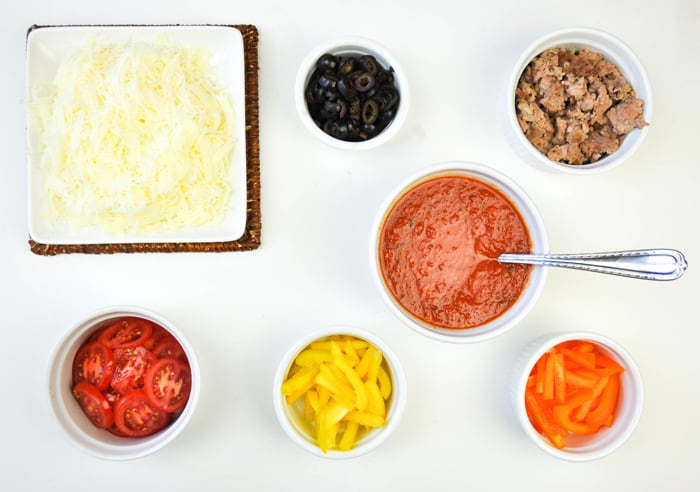 Prepare your toppings.  We ended up adding cooked sausage and sliced olives to our selections.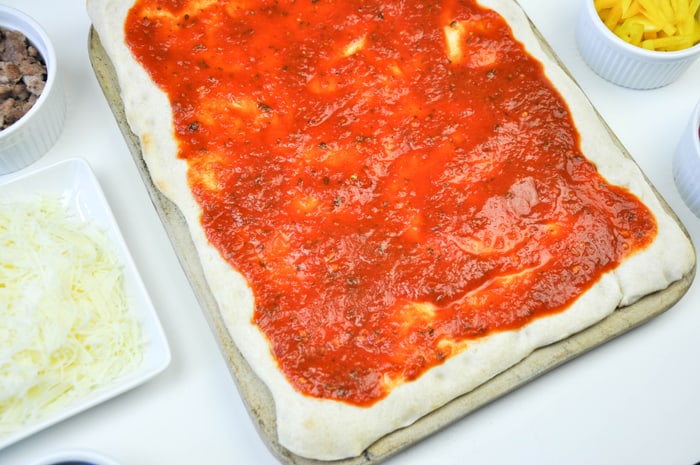 Once the dough is prebaked, you can start adding the toppings.  Start with the sauce and smooth over the base of the pizza dough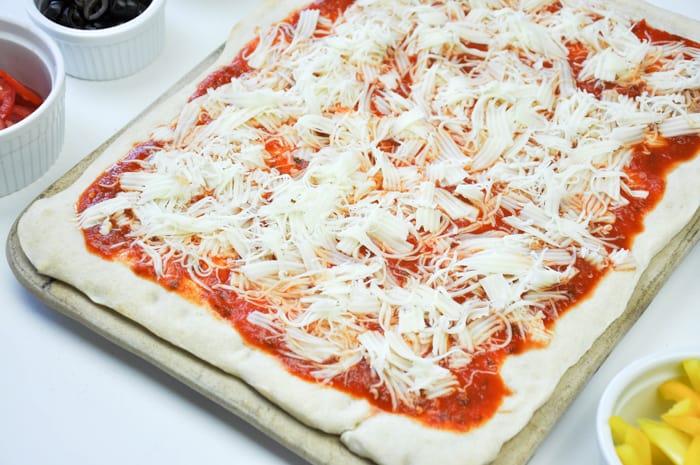 Add the shredded cheese.  My motto is the more cheese the better.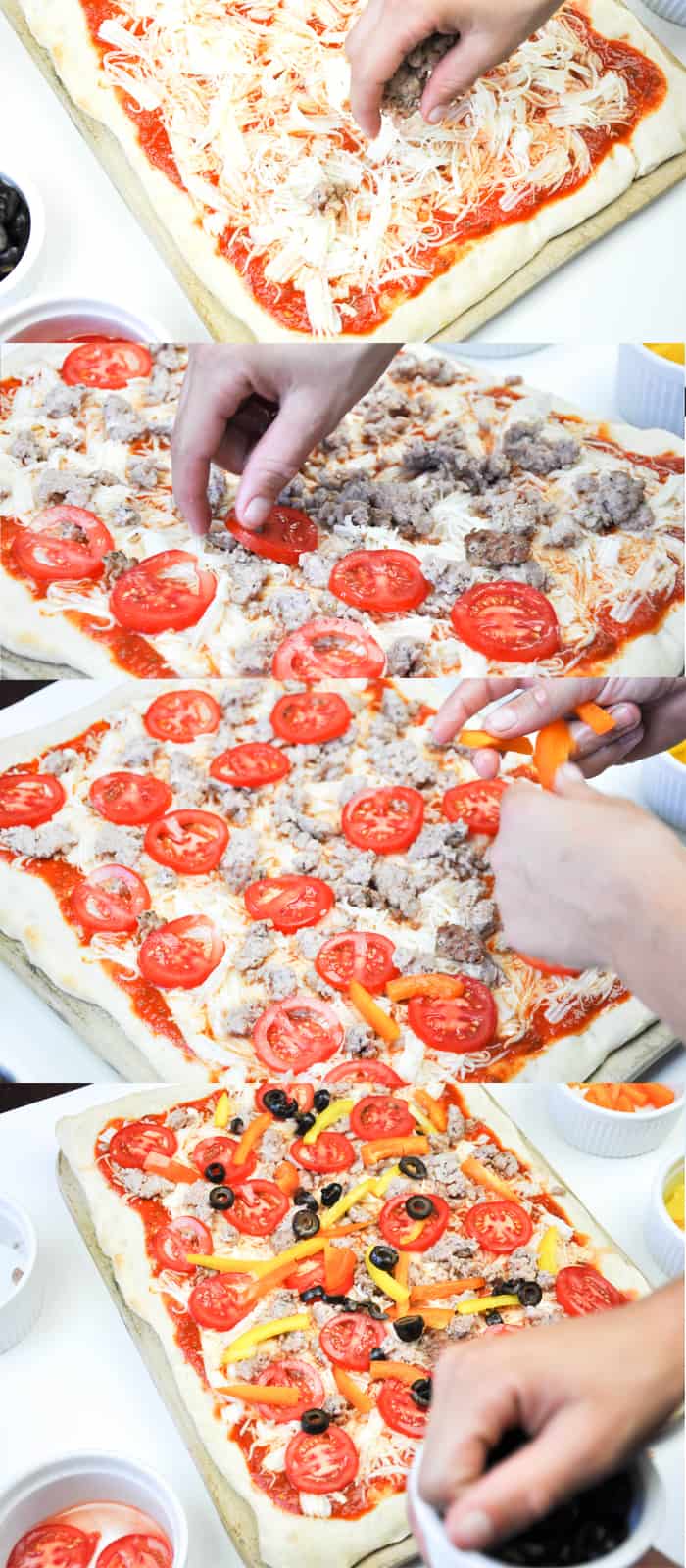 Now, have fun with the toppings.  I enlisted the help of my budding chef to help me with this part. Did you know kids are more apt to eat their dinner if they actually hep with the preparation?  True story.
Bake for an additional 6-8 minutes at 450.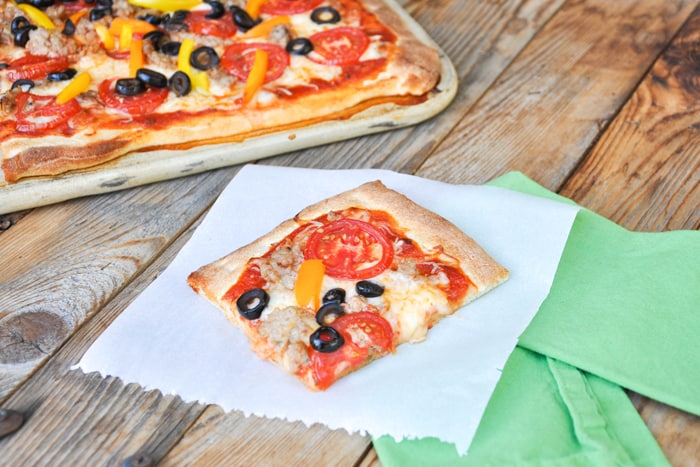 Slice and enjoy!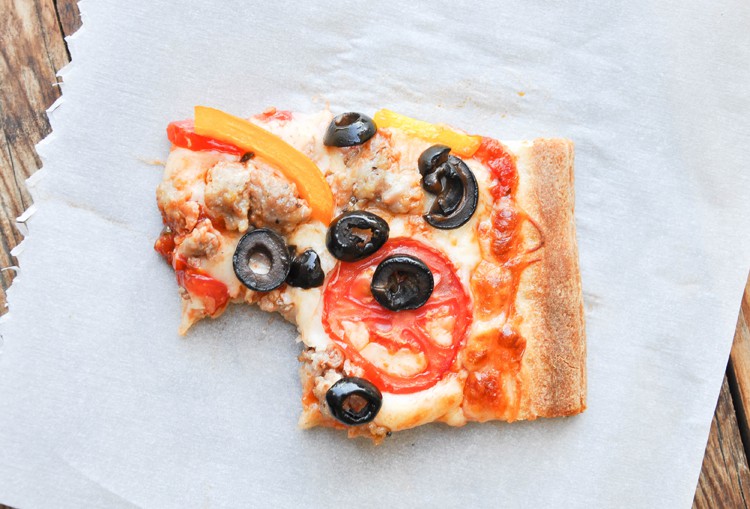 Have a tasty Halloween night!