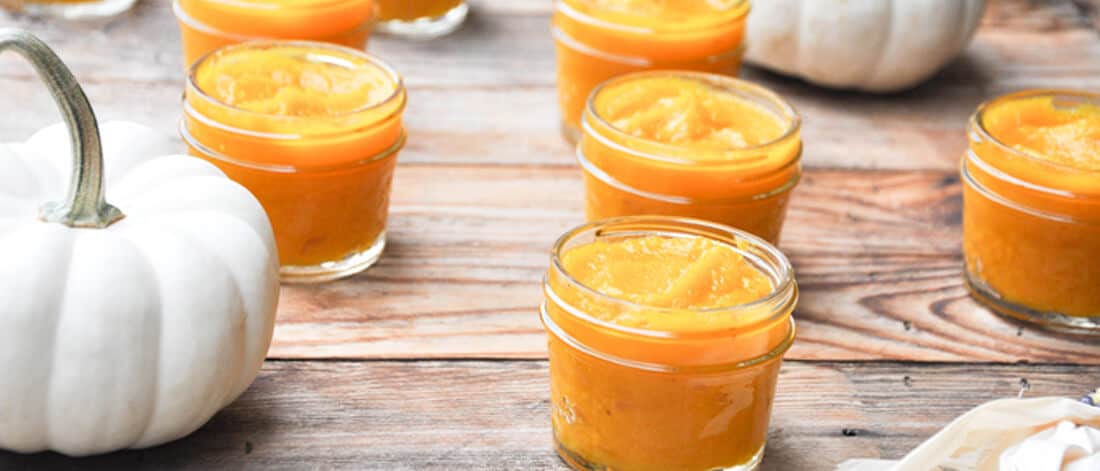 CA GROWN Blog
Discover. Learn. Connect.
Pumpkin Puree
November 3, 2014
Eat the Season!
Sign Up For Weekly Recipes
« Back to Recipes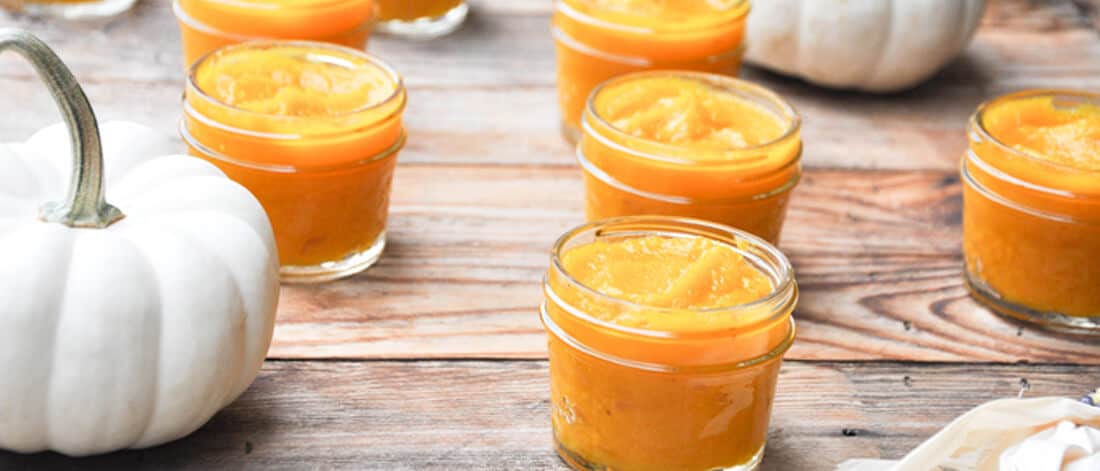 Pumpkin Puree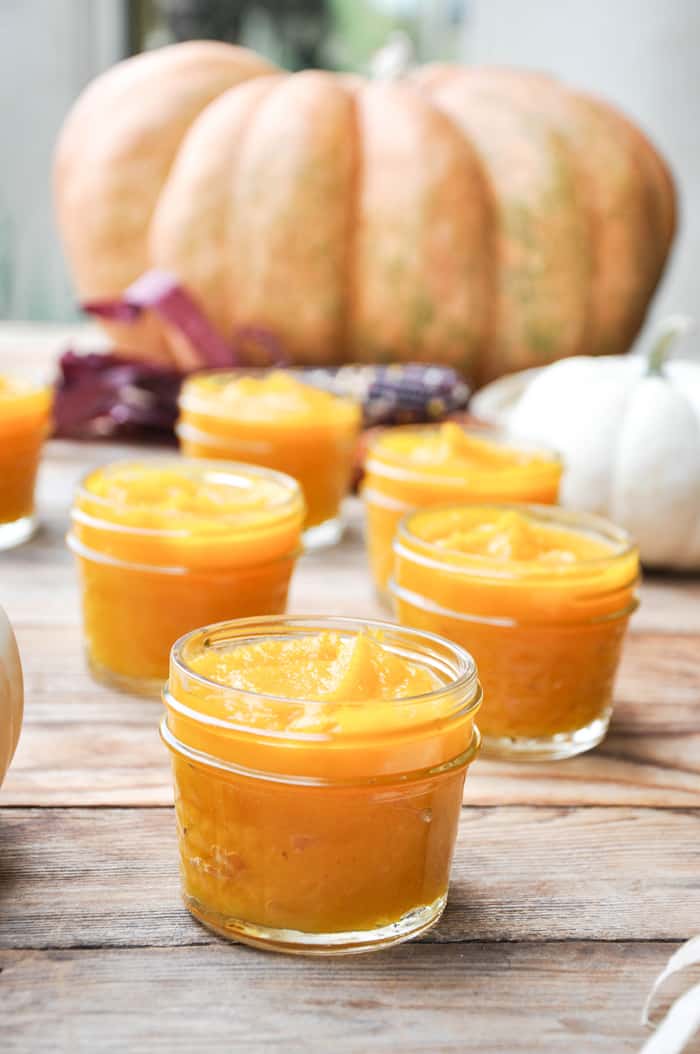 I always buy up those cute little pumpkins before Halloween so they perform double duty for me:  Before Halloween they can be cute decor for my home and after Halloween, I make pumpkin puree with them!
If you didn't buy these little pumpkins yet, no worries.  They are still plentiful and quite possibly on sale!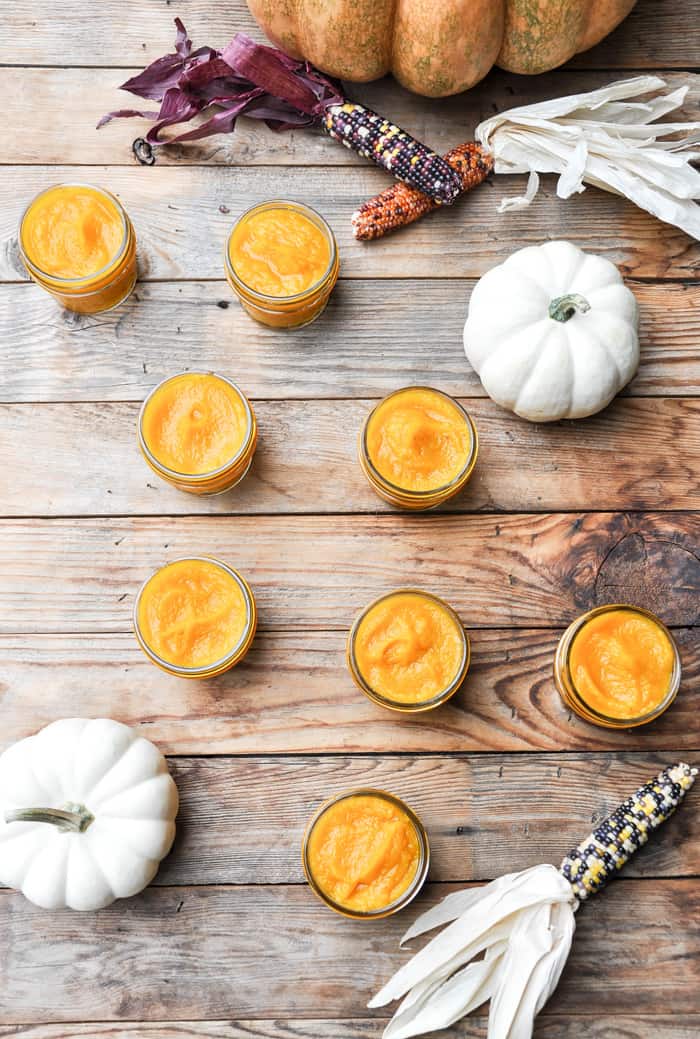 The process is really simple.  The most tedious part is the getting the seeds out, but just enlist the kiddos — they're good at it!
Here is what you will need to make 5 cups of prepared puree: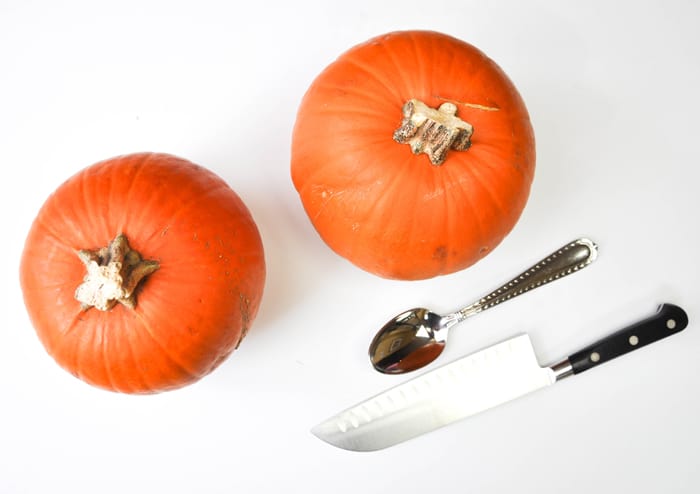 Small pumpkins (sometimes labeled pie pumpkins)
Sharp knife
Large spoon
Food processor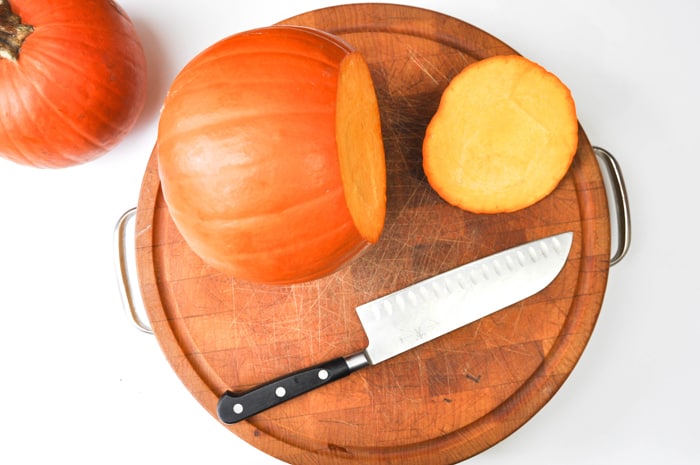 Cut the top off the pumpkin
Cut in half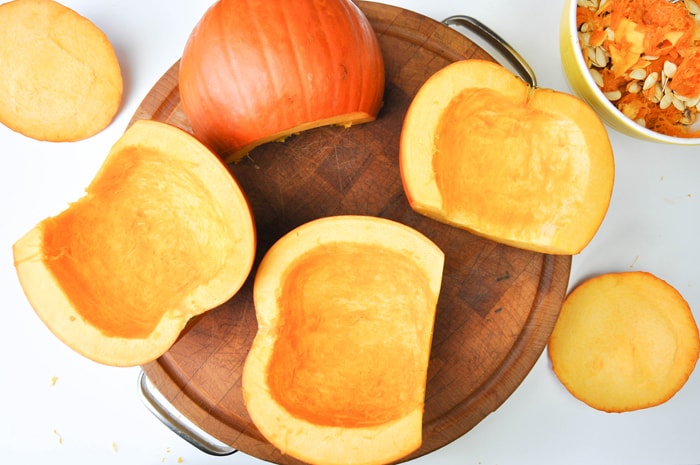 Scoop out all the seeds and stringy parts of the inside
***SEE HERE FOR WHAT TO DO WITH ALL THOSE SEEDS!**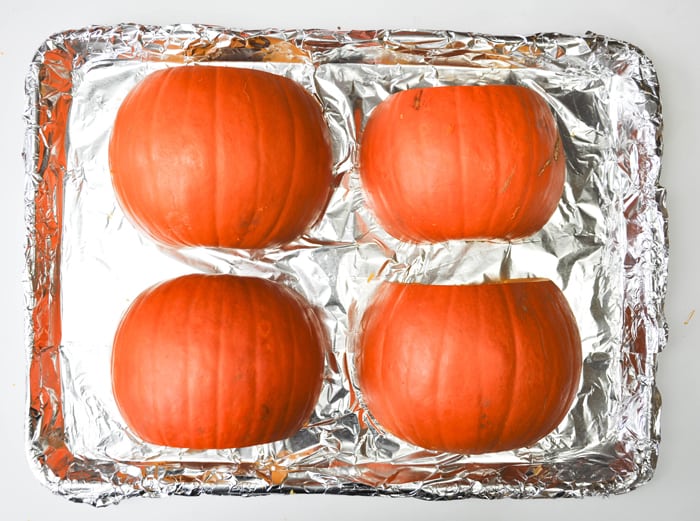 Place them cut-side down on a foil-lined baking sheet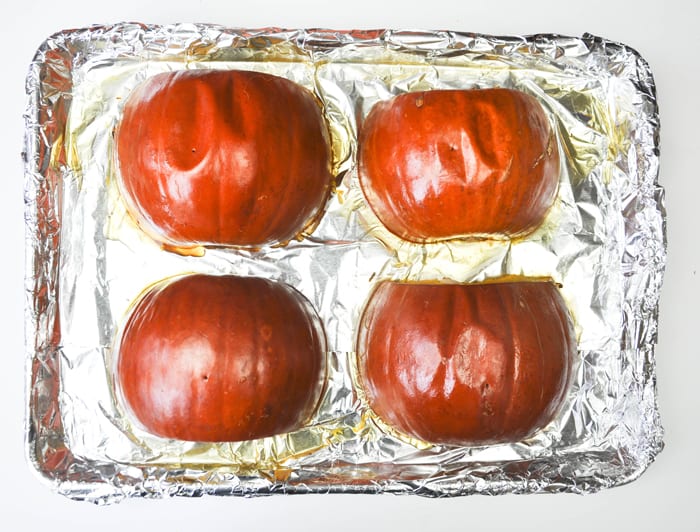 Bake in a 350 degree oven for about 45-60 minutes.  They should turn a darker version and be soft when pierced with a toothpick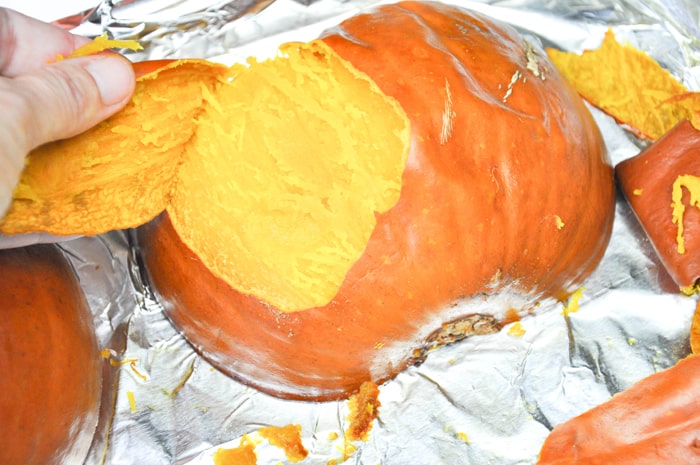 Allow to cool and easily peel the skin from the pumpkin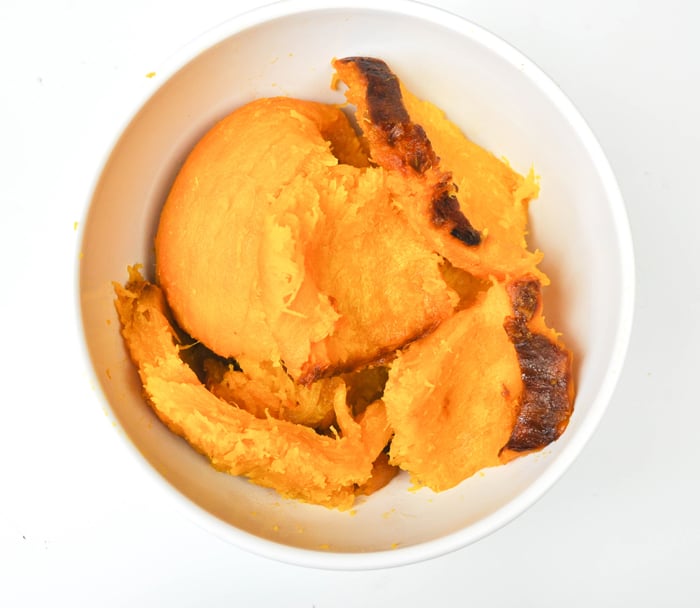 Yum, fresh roasted pumpkin!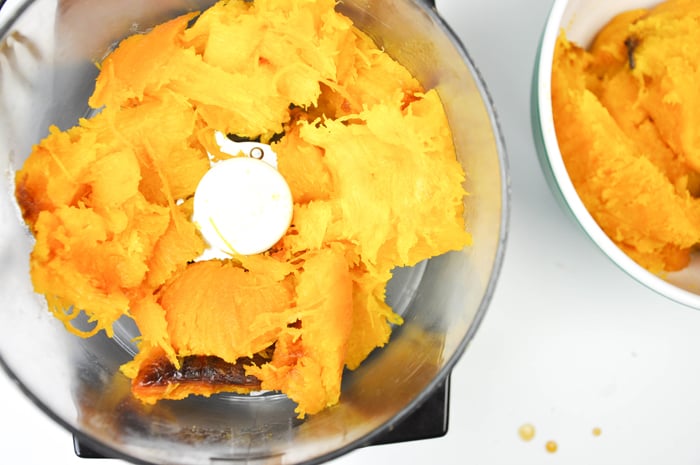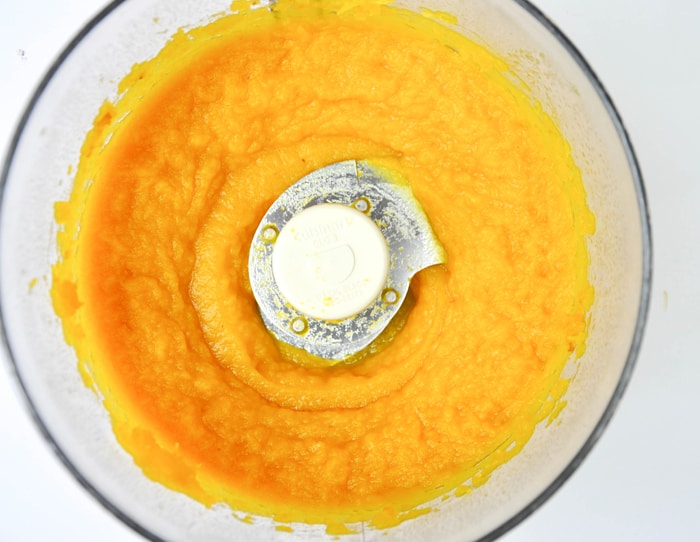 Add  half the pumpkin to the processor and puree until smooth.  Process the other half.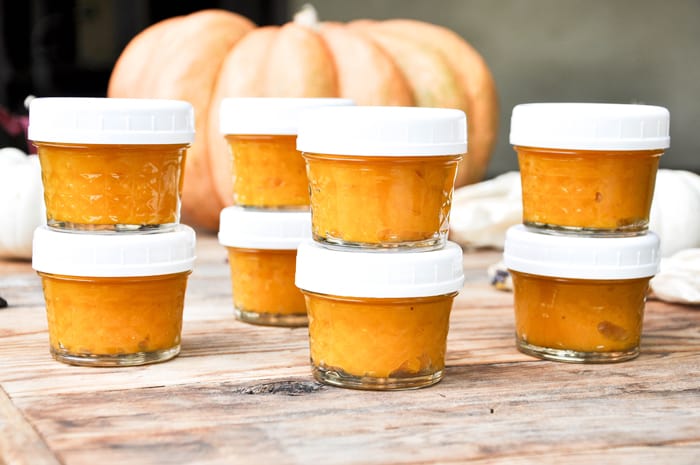 I packaged mine up in mason jars, but you can use ziploc baggies to store and freeze until ready to use.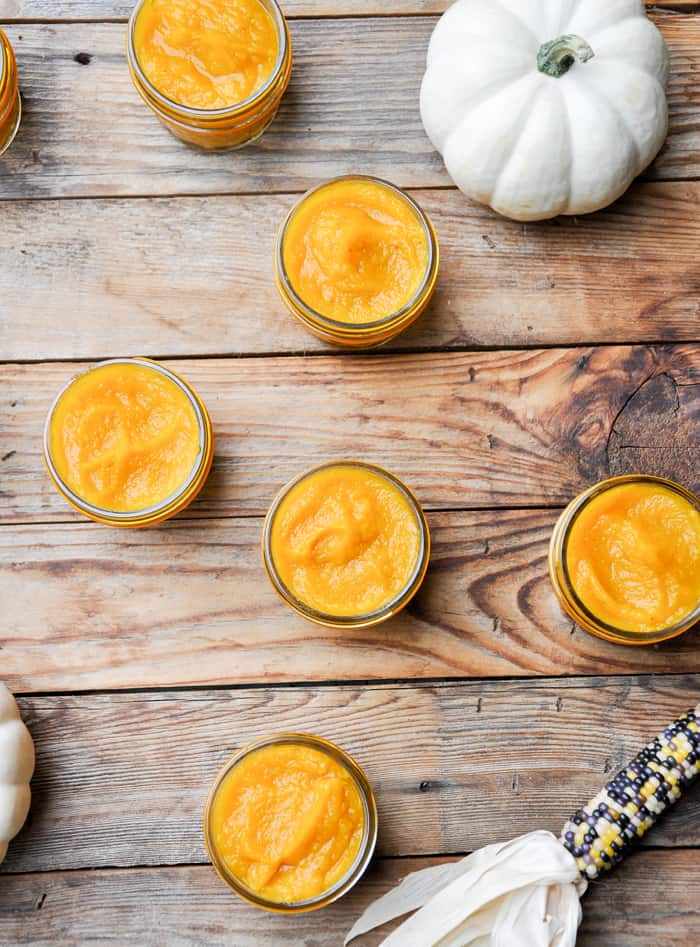 Use in breads, muffins, cakes and pies.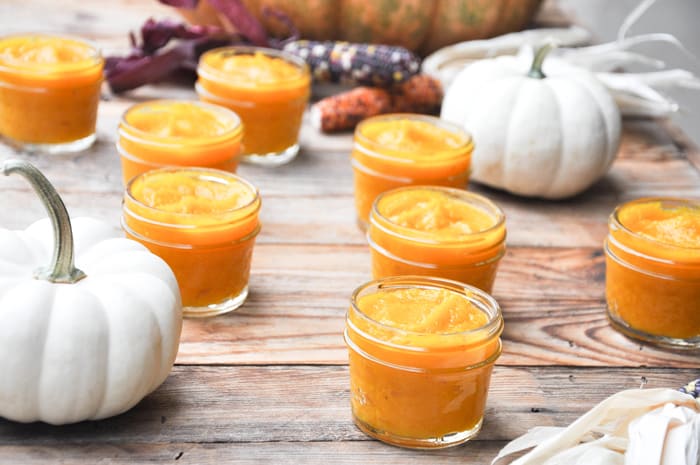 Happy baking!