CA GROWN Blog
Discover. Learn. Connect.
Roasted Garlic Pumpkin Seeds
November 3, 2014
Eat the Season!
Sign Up For Weekly Recipes
« Back to Recipes
Roasted Garlic Pumpkin Seeds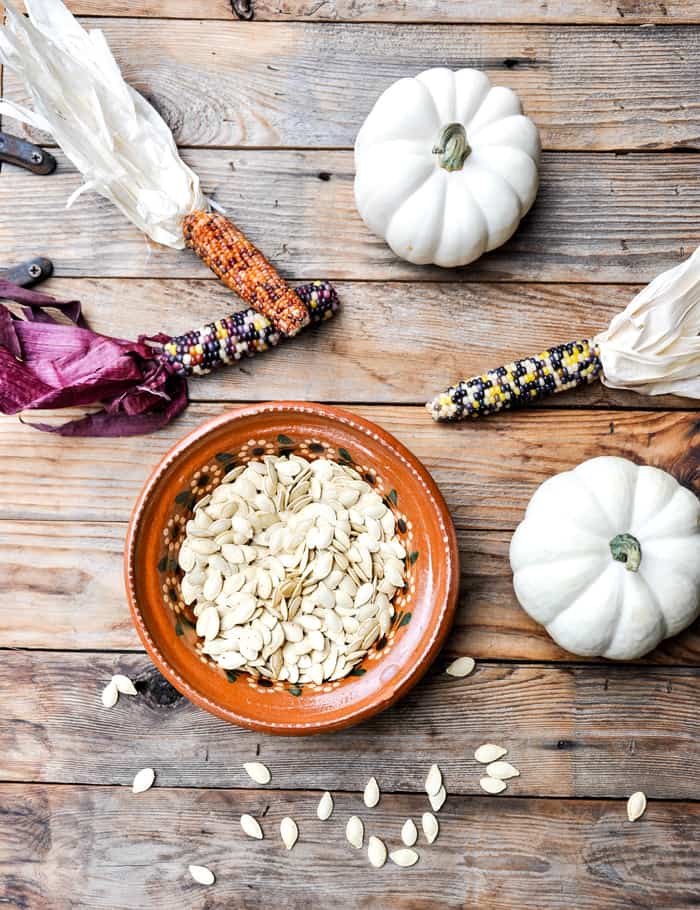 This recipe is a childhood favorite and quite possibly the most fun and rewarding part about cleaning out pumpkins for Halloween. We used the seeds from our pumpkins in our Pumpkin Puree Recipe, but you can use the seeds from carving pumpkins too.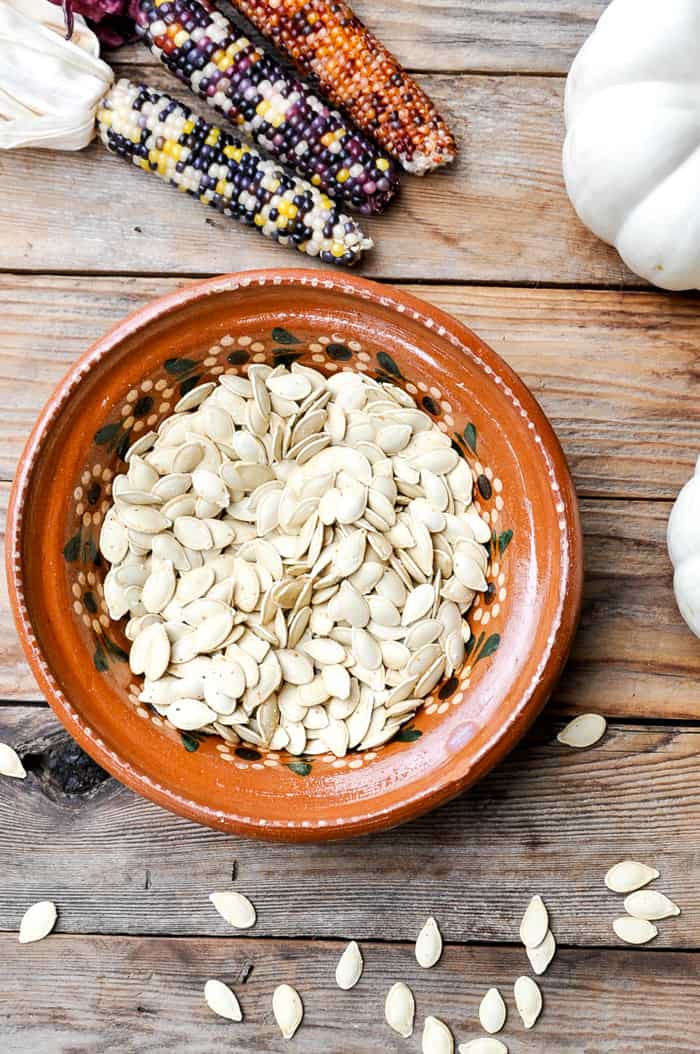 Adding a bit of garlic salt intensifies the flavor and makes them irresistible!
Here is how you can make your own: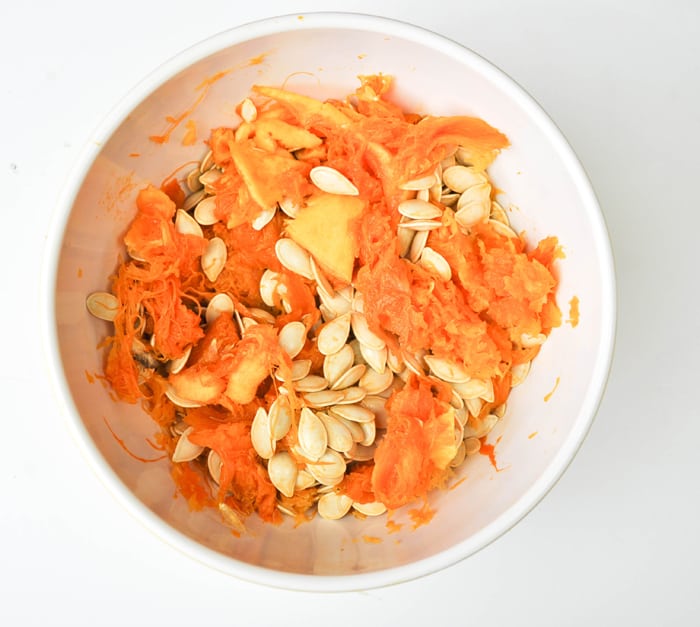 After cleaning out your pumpkins, you are left with a bit of a mess. Just pick out the big chunks of flesh and stringy parts from the seeds.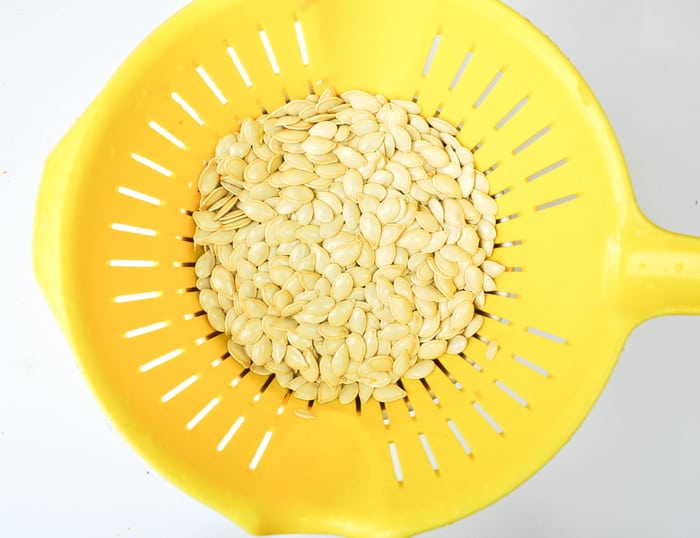 Rinse the seeds in a colander until clean.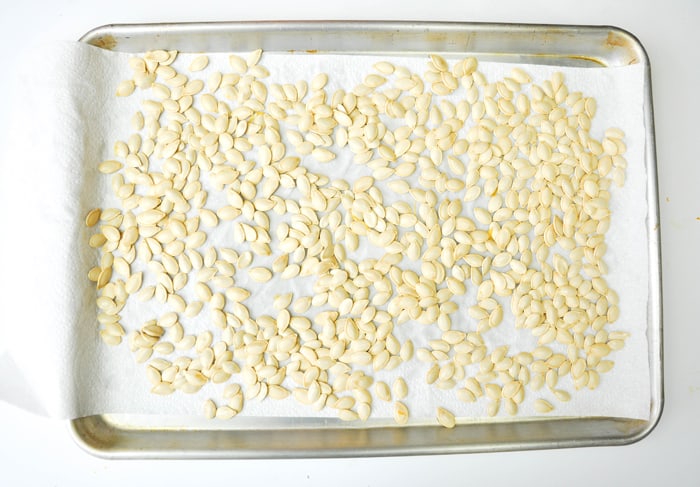 Place them on a paper towel-lined baking sheet and allow to dry.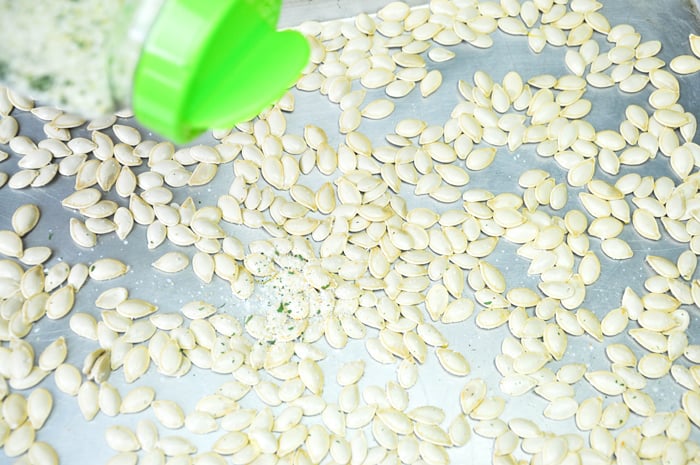 Remove the paper towel and add in a few dashes of garlic salt.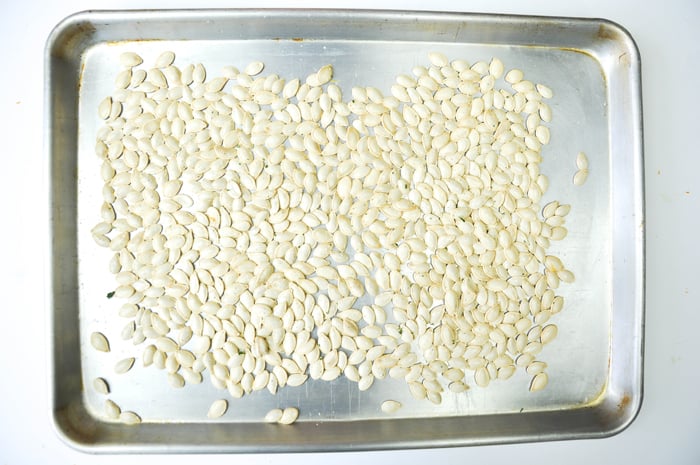 Swirl the baking sheet around to cover all the seeds and bake in a 350 degree oven for about 12 minutes.
After the 12 minutes, turn the oven down to 225 degrees and allow to bake for an additional 45 minutes.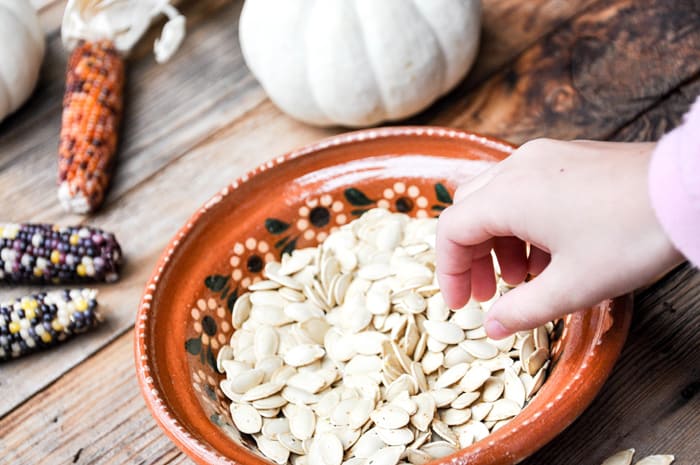 Dig in and enjoy!