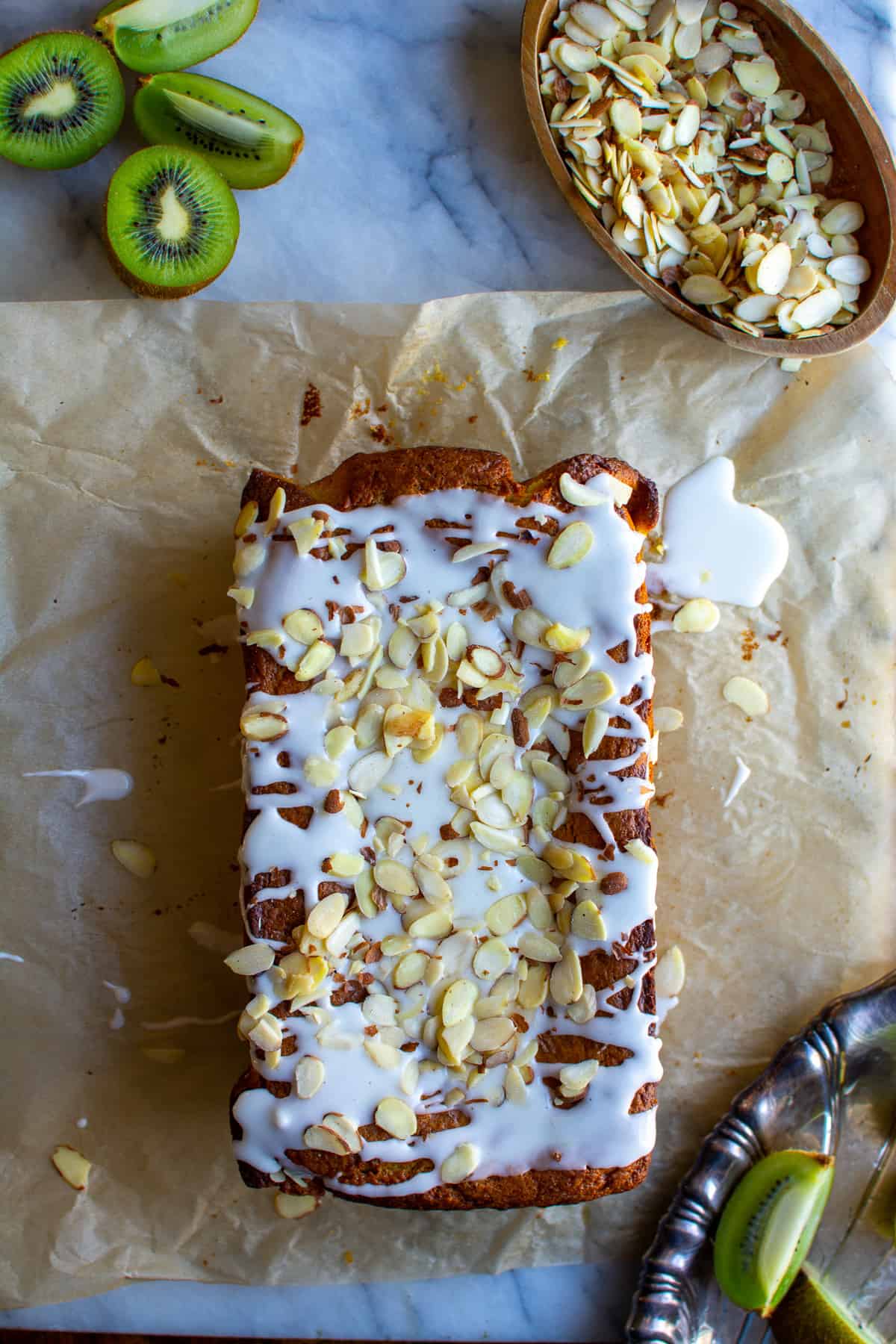 CA GROWN Blog
Discover. Learn. Connect.
Kiwi Bread with Lime Glaze + Almonds: Kate of Hola Jalapeño
June 16, 2021
Eat the Season!
Sign Up For Weekly Recipes
« Back to Recipes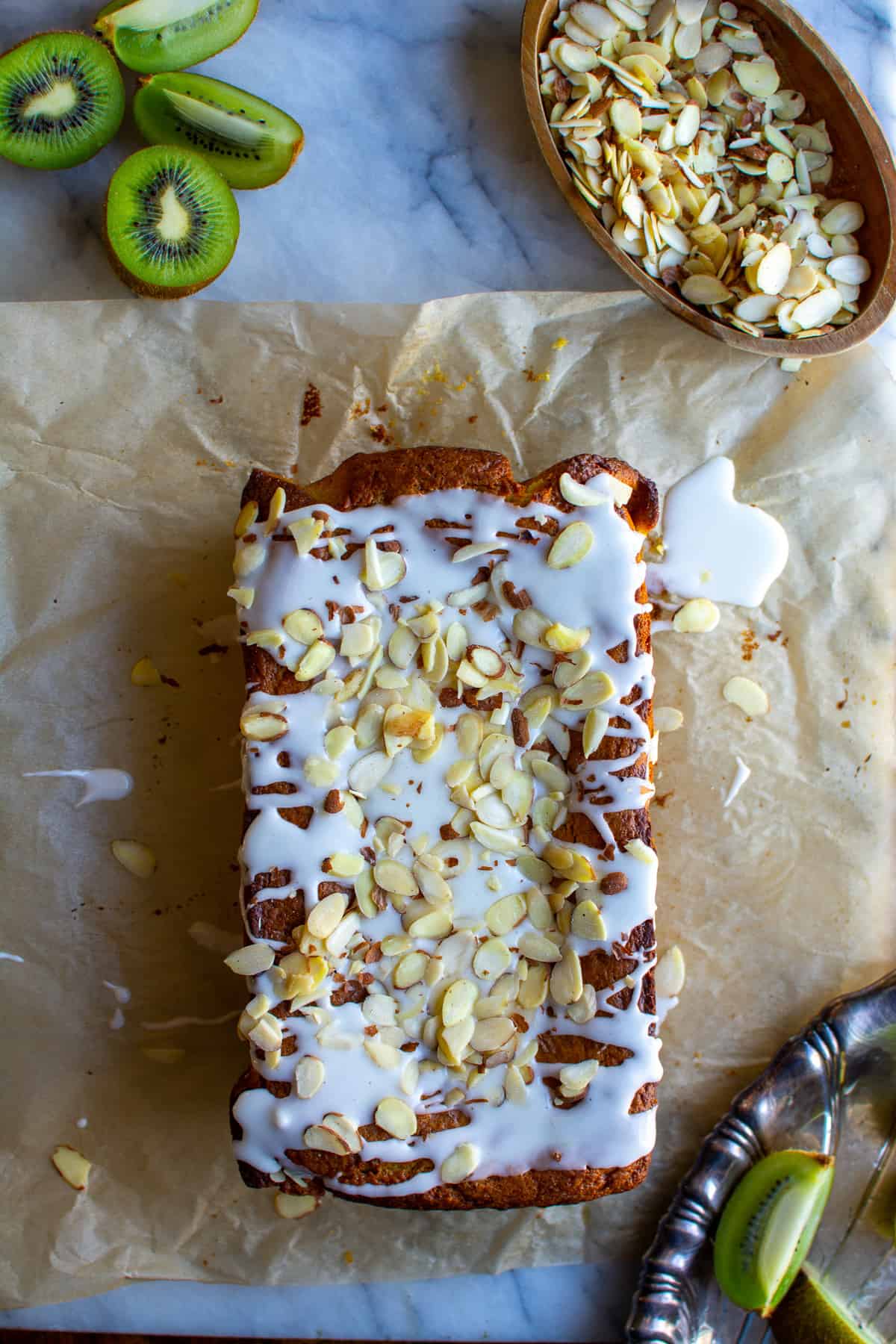 Kiwi Bread with Lime Glaze + Almonds: Kate of Hola Jalapeño
This indulgently moist Kiwi Bread from our friend Kate Ramos at ¡Hola! Jalapeño! gets its ultra-soft crumb from avocado and kiwifruit puree. Loaded with healthy fats and a boost of superfood vitamins. Using avocado in place of some of the fat makes this bread healthier but also more delicate.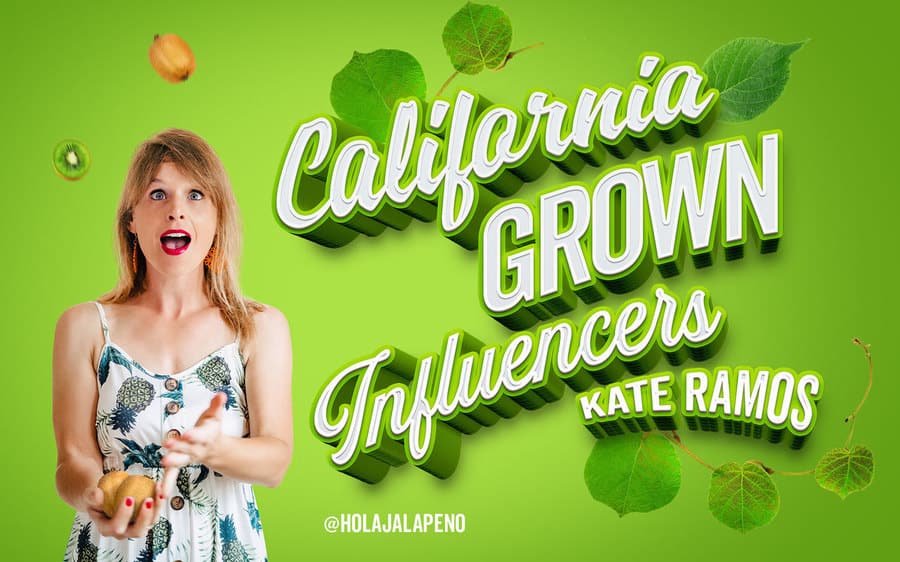 From Kate:
I'm not a native Californian, so I may have a bit more reverence for California produce than most.
I moved to California from the Midwest in my early twenties. The list of things I had never tasted before was long: artichokes, medjool dates, pomegranate, just to name a few. So it is nothing short of miraculous to me that I now grow two of those three things in my own backyard!
My family and I have moved away from California a couple of times. We moved for school, then for work, but we always come back. When we do, my appreciation for the bounty that can be had here only grows. For a few years we lived in North Dakota and I remember those first few months after moving back to Ventura as being in a constant state of awe. I would frequently make my husband pull over on the side of the road to see what was growing in each field we passed. "That's a whole field of CELERY!" I would excitedly announce to the car. "Oo, oo, there's lemons!" That first visit to the Santa Barbara Farmers Market brought tears to my eyes.
Farmers and farmworkers across our country really do feed the world but California farmers and farmworkers feed our souls. They provide the ingredients that transform our dinner tables into a celebration of life. They grow the foods that don't only sustain us, but make life worth living.
try these recipes too:
Here are some of Kate's other amazing recipes made with delicious California Grown produce. Scroll all the way down for her fun and fresh Kiwi Bread recipe.
On Kate's website ¡Hola! Jalapeño!, you'll find easy Mexican dishes that merge authentic ingredients and flavors with modern preparations. She embraces the fresh, healthy, simple cooking that is at the root of traditional Mexican cuisine. Her new cookbook, Plant Powered Mexican is now available for preorder.
Still on the hunt for more delicious recipes made with our favorite fuzzy fruit? We've gathered the best recipes made with kiwi on the internet!