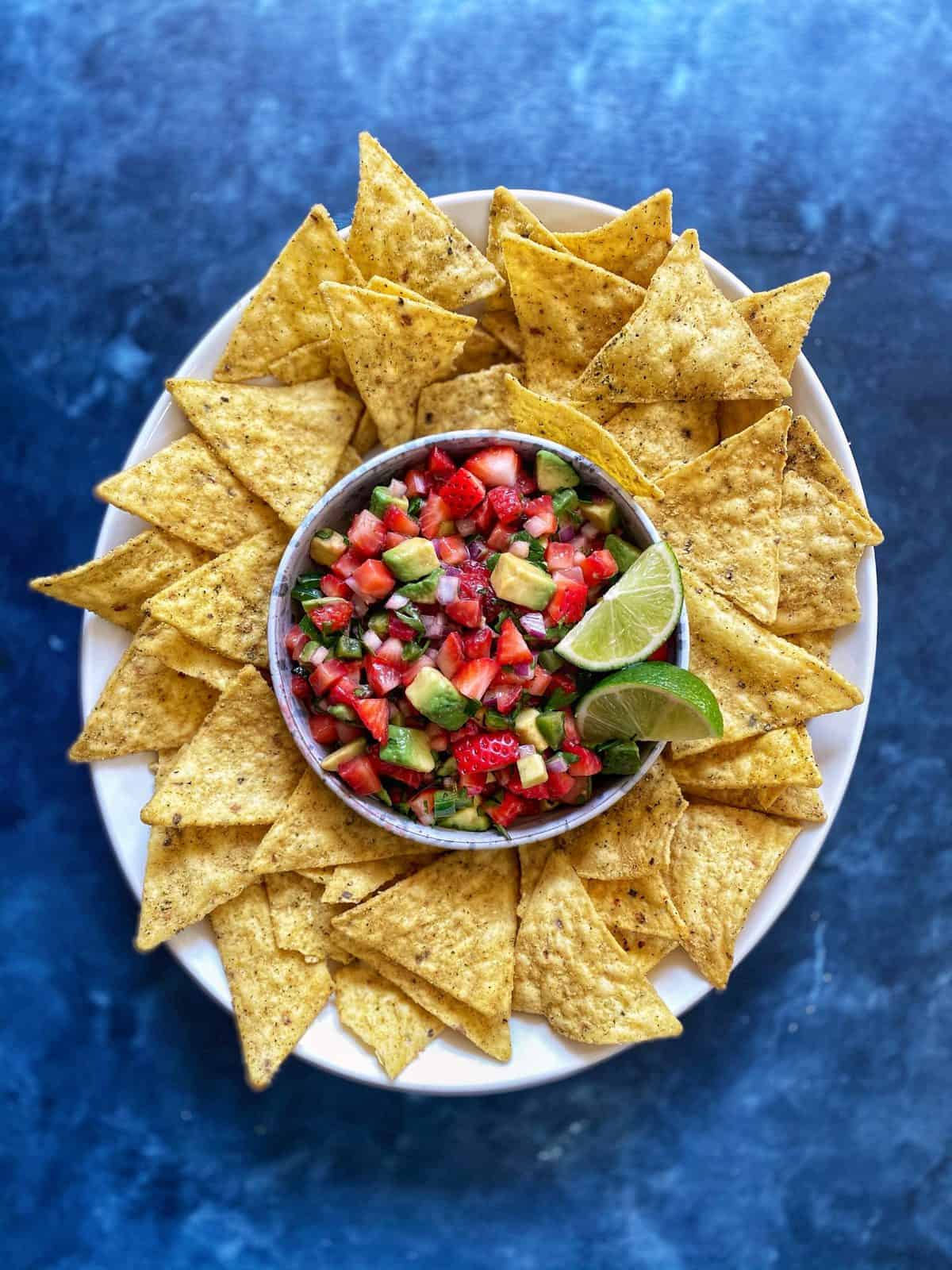 CA GROWN Blog
Discover. Learn. Connect.
Strawberry Avocado Salsa: Sarah of The Delicious Life
June 15, 2021
Eat the Season!
Sign Up For Weekly Recipes
« Back to Recipes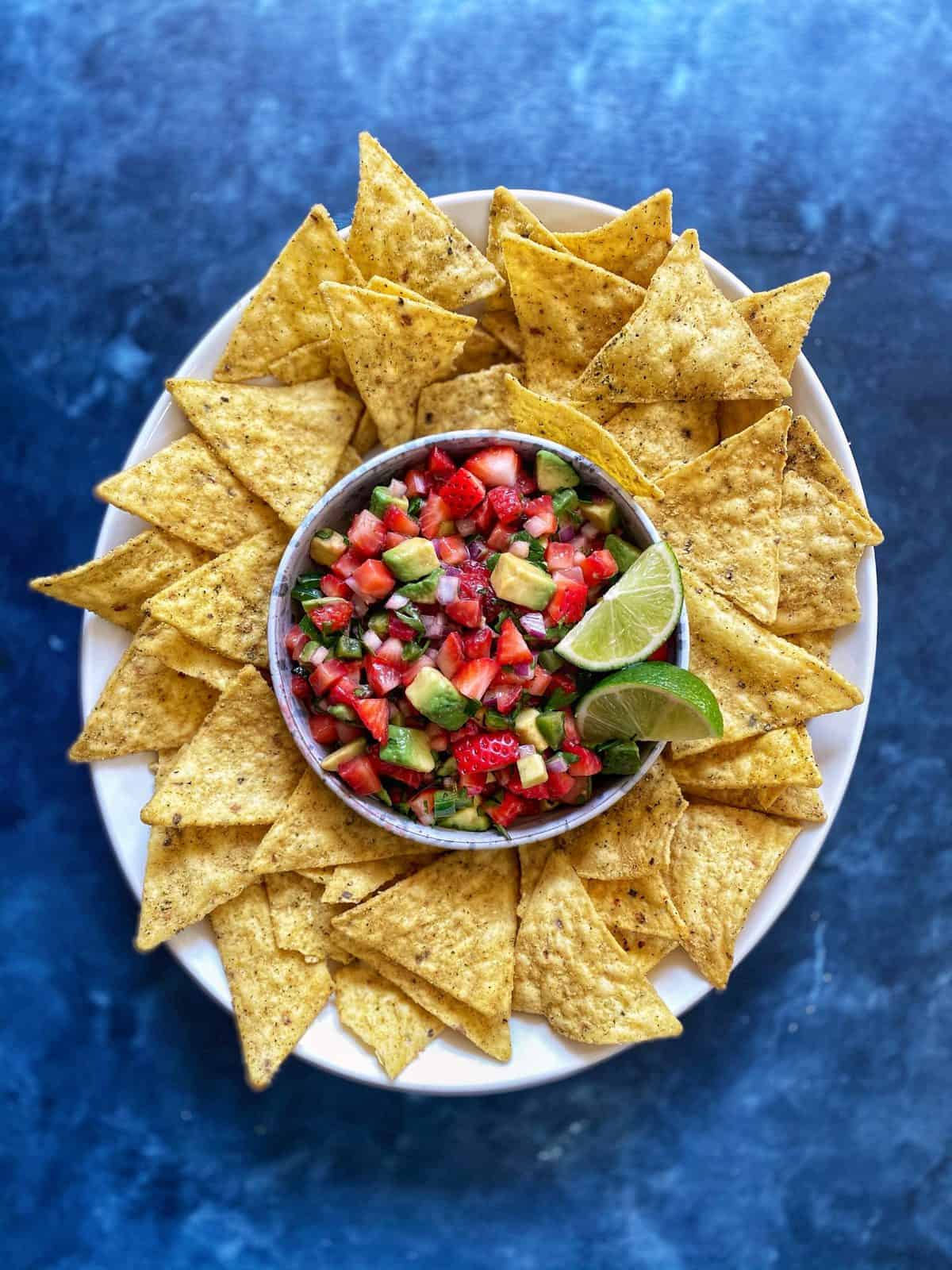 Strawberry Avocado Salsa: Sarah of The Delicious Life
This Strawberry Avocado Salsa from our friend Sarah of The Delicious Life is perfect with tortilla chips as a snack or an appetizer, and is equally amazing served with seared salmon.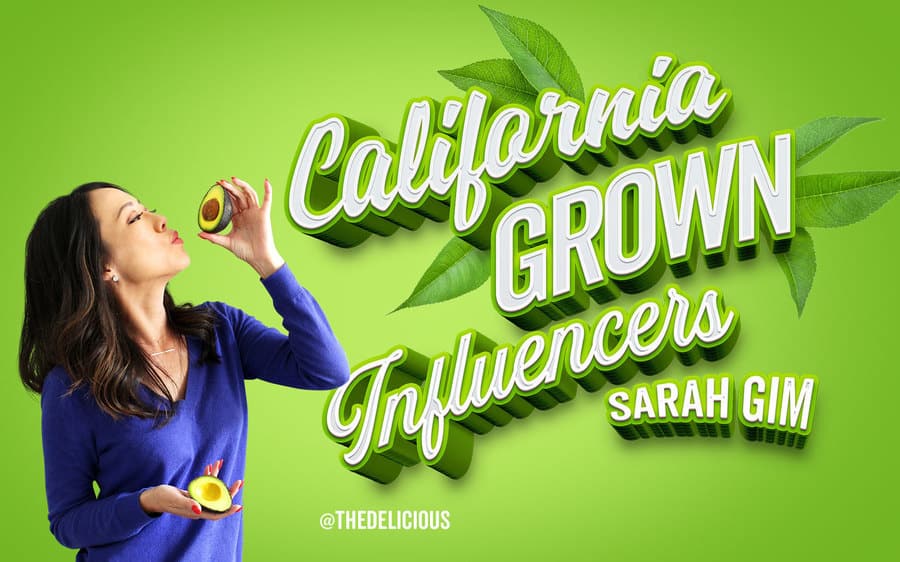 From Sarah:
Aside from the very obvious fact that I live here, I love California for its produce, both the variety across the seasons and the sheer volume. Because of its long, north-south geographical shape, and varied topography, the state of California has multitudes of growing climates that support not only different crops suited to different regions, but the same crop in different regions in different seasons. For example, lettuces and leafy greens can grow in northern regions of California in the warmth of spring/summer, and continue to grow through the winter in southern California. Lettuces and leafy greens, along with all the brassicas, carrots, most citrus, and certain other crops are in season year-round in California. That includes strawberries.
By the way, California is the leading producer of wine in the country. One thing you will ALWAYS REMEMBER that's in season year-round: wine.
California alone grows one-third of the vegetables and two-thirds of the fruit and nuts here in the United States. That makes the Golden State the leading agricultural state in the country. California is also the sole producer of almonds, walnuts, olives, artichokes, dates, raisin grapes, kiwifruit (who knew?!), clingstone peaches, pomegranates, and sweet rice.
Of course, we're here to talk avocados – which I am always willing to talk about. California avocado season is spring through late summer, so I spend my warm weather months enjoying their creamy goodness. Never met an avocado salad I didn't like.
Here are a few of my favorite recipes that use beautiful California Grown produce. Scroll all the way down for the Strawberry Avocado Salsa Recipe.
Sarah started her blog, The Delicious Life, as a creative outlet. Her fabulous food photos and snarky snippets made her a social media sensation.
Sarah also started Tastespotting, a highly visual potluck of recipes, references, experiences, stories, articles, products, and anything else that inspires exquisite taste. The site curates and features only the most drool-worthy food images available on the interwebs.