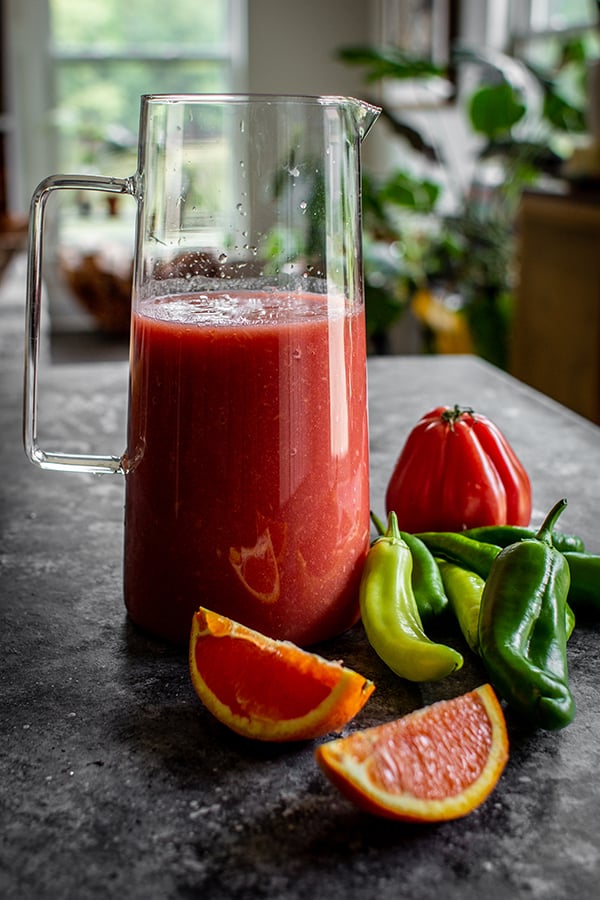 CA GROWN Blog
Discover. Learn. Connect.
This Recipe for Bloody Mary Mix is Easy and Delicious!
June 8, 2021
Eat the Season!
Sign Up For Weekly Recipes
« Back to Recipes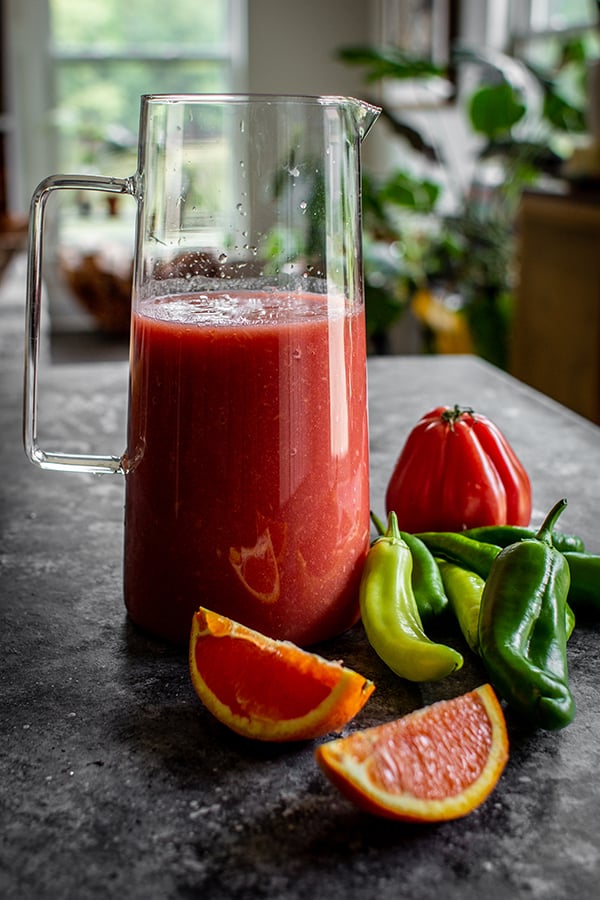 This Recipe for Bloody Mary Mix is Easy and Delicious!
When your garden is overflowing with tomatoes, make Bloody Marys! Our recipe for Bloody Mary Mix is simple to make, tastes incredible, and can be customized to suit anyones palette with just a few minor tweaks.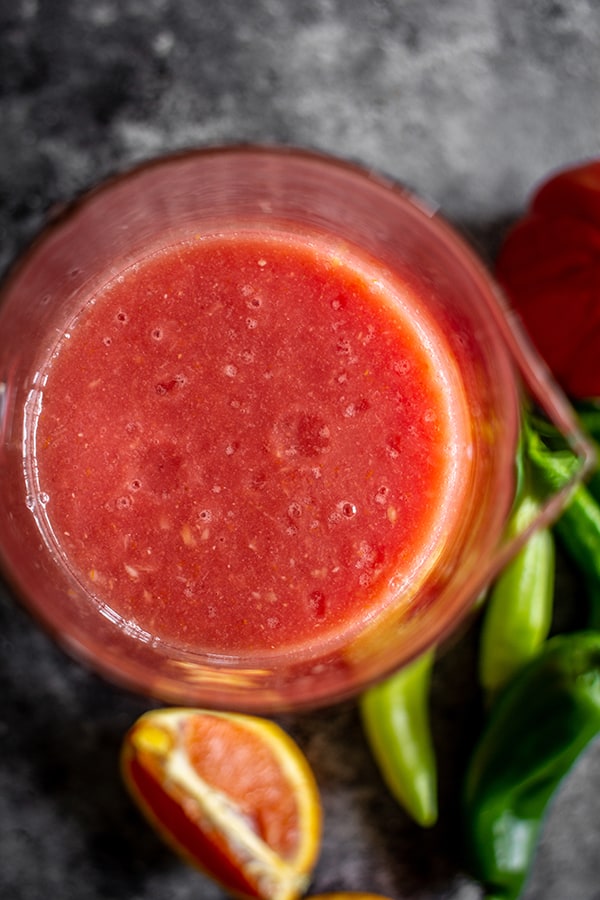 First things first, did you know that tomatoes are fruit?
It's true!!! Tomatoes are fruit, not a vegetable. Tomatoes are botanically fruits because they form from a flower and contain seeds. Nature is so cool, isn't it?!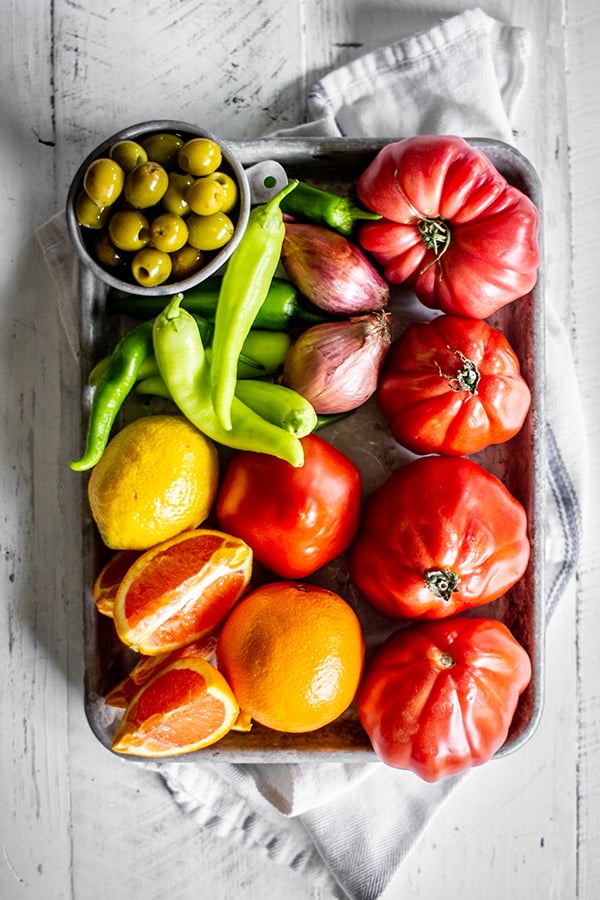 What fresh ingredients are needed to make this recipe for Bloody Mary Mix?
Fresh tomatoes! Believe it or not, tomatoes aren't always red. They can be yel-low, pink, purple, black, and even white! This means, you can make your own recipe for Bloody Mary mix and it can be any color of the rainbow too!
Shallots have a delicate, sweet flavor with a hint of sharpness which works well in this Bloody Mary mix recipe. Onions bring a more intense heat that could overpower our Bloody Mary base!
Peppers are actually a fruit because they are produced from a flowering plant and contain seeds just like tomatoes! Also, just like tomatoes, most people classify them as vegetables.
Cara Cara oranges stand out for so many reasons, not just their vibrant color! They have a remarkable taste that, compared to traditional navels, is much sweeter, slightly tangy, and less acidic. There is even a subtle berry note wrapped in the flavor profile too! And if that's not enough, they're seedless, too.
Lemon juice adds a bright freshness, a finishing touch to this recipe for Bloody Mary Mix!
Horseradish, freshly grated please or at least legit prepared horseradish. Believe it or not, horseradish is an herb and we grow lots of it here in California!
Looking for more ways to use lots of fresh tomatoes? Here are a few of our favorite ways to use up a ton of tomatoes!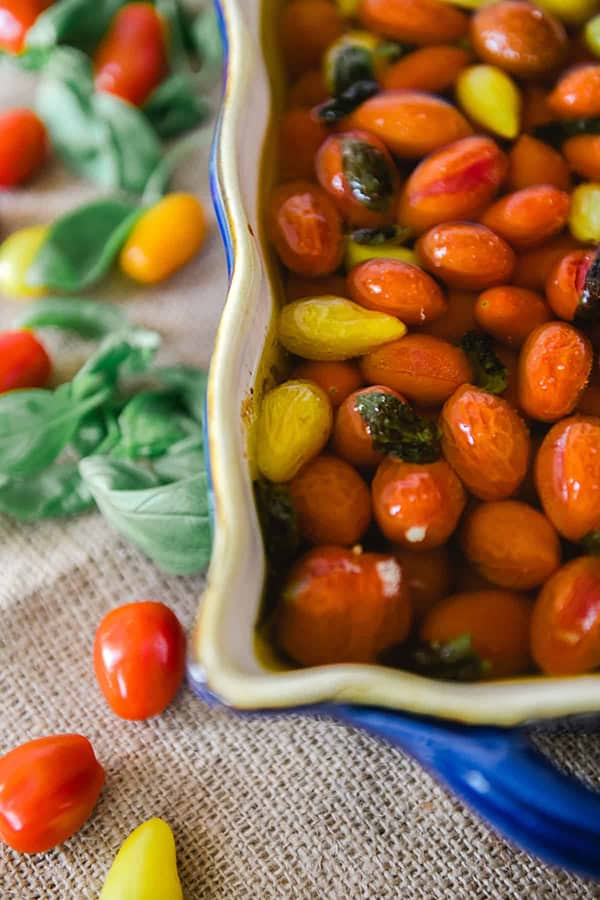 This confit is easy to make, and even easier to eat! Once you try it, you won't believe you haven't been making it all the time.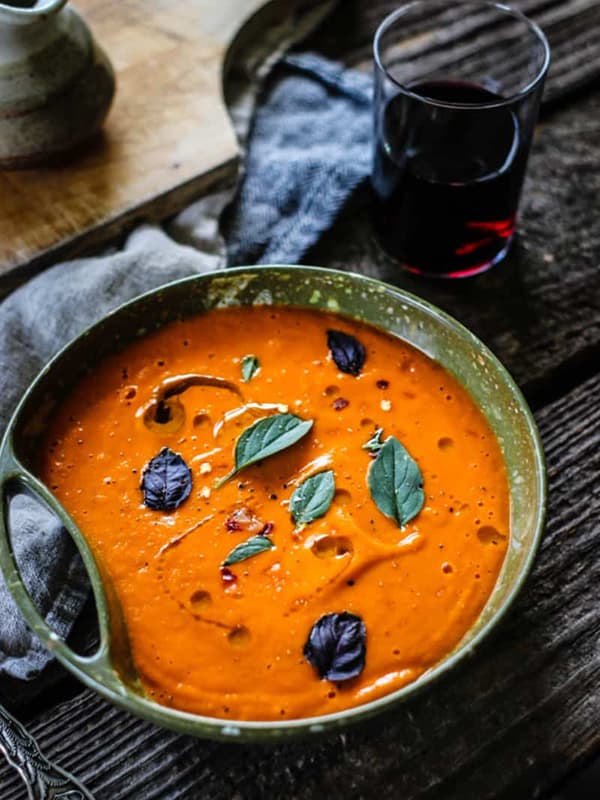 Not even kidding – we tracked them down and saved all of the best tomato recipes in one place for you! From soup to cocktails and everything in between, this tomato round-up has it all.
Be sure to pin this tomato roundup for later, too as we update it pretty regularly!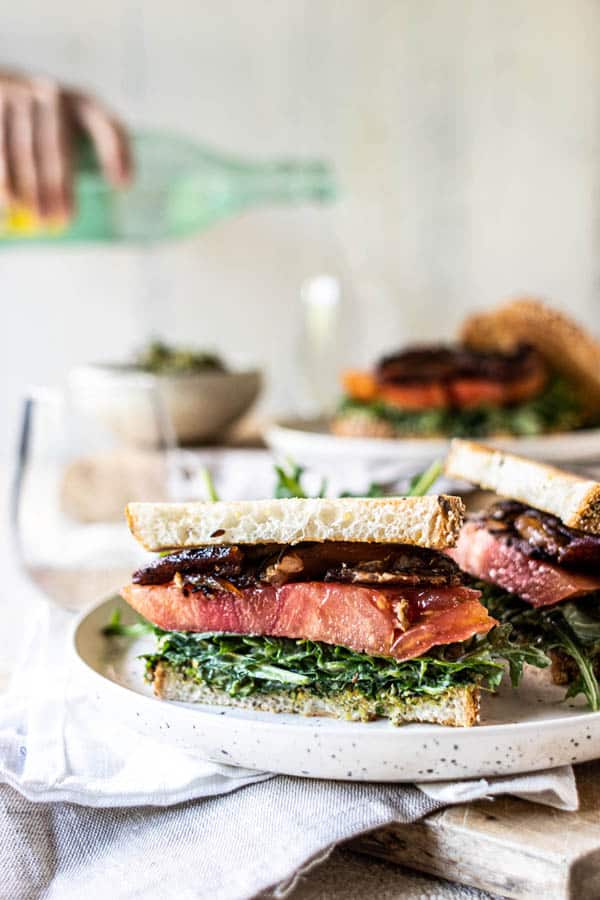 If you are looking for an EPIC tomato forward summer sandwich situation – this is it!!! The juiciest heirloom tomatoes and greens that summer has to offer are the perfect backdrop for the eggplant bacon weaves in this sandwich. You get a little bit of everything in each bite – pure summer bliss!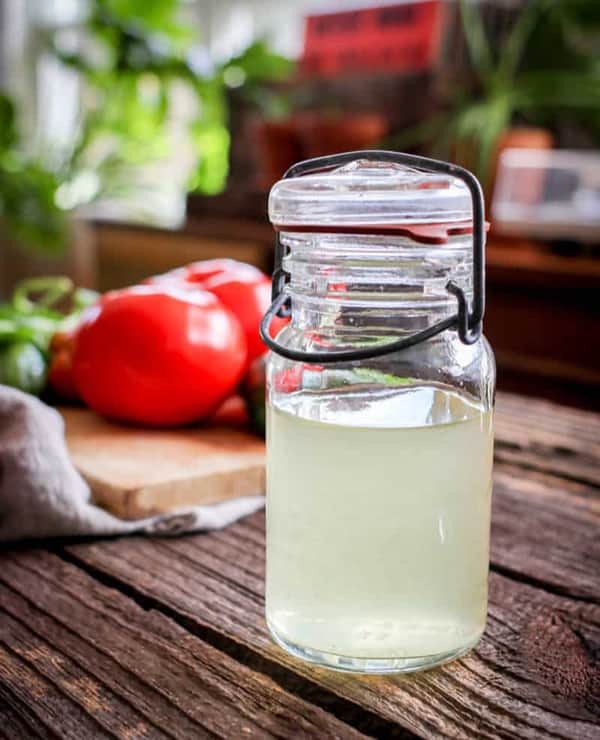 Consider this the tomato recipe you never even knew you needed! GFree Foodie introduced us to tomato water in our cocktails, and we have never looked back. if you are looking for the purest essence of tomato flavor, this is it!
Have you ever wondered what it would be like to be a tomato farmer?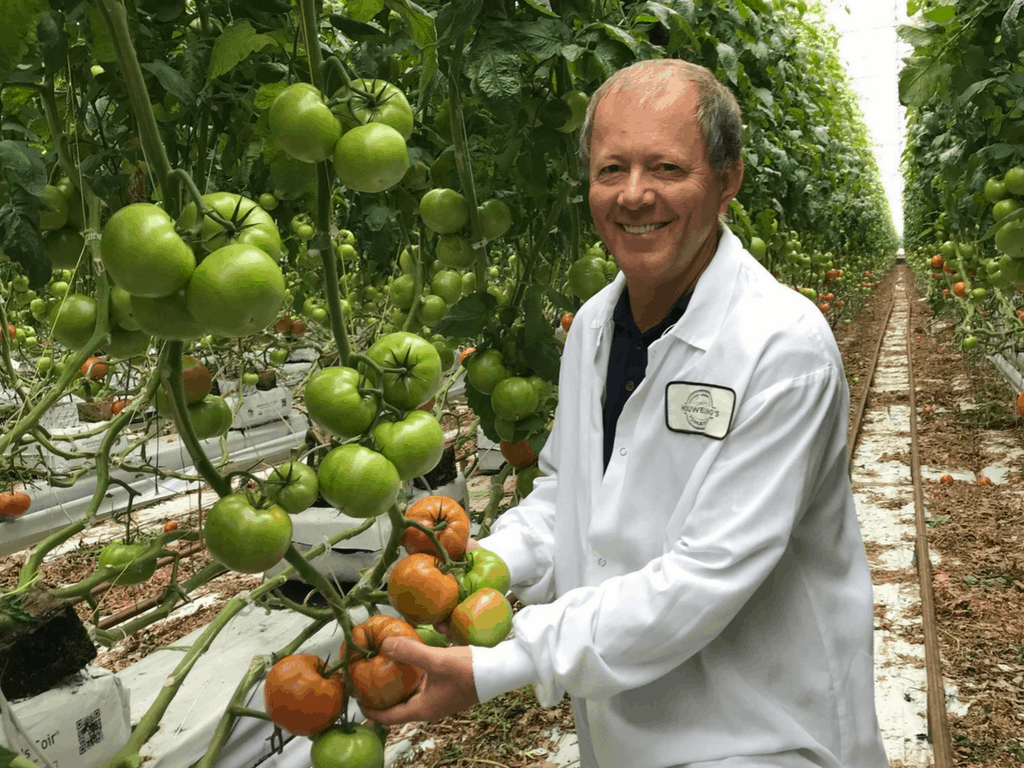 Say hello to Ion Sfetcu of Houwelings Tomatoes! At a very young age, his father planted a passion for farming in him, and now he grows vegetables for one of North America's largest greenhouse farming operations. Just look at those tomatoes!!!
Share your creation with us by snapping a pic and tagging us on social using #CAGROWN.
Craving more CA Grown goodness? Follow us on Pinterest for fresh and fabulous recipe inspo!
Homemade Bloody Mary Mix
A simple recipe for bloody mary mix that showcases summer's finest fresh tomatoes and peppers!
Equipment
Blender

fine mesh sieve

wooden skewers if making garnish picks
Ingredients
For the bloody mary mix
2 pounds tomatoes coarsley chopped
1 shallot coarsley chopped
1 large hot or mild pepper depending on preference, coarsley chopped
1 Cara Cara orange juiced
2 teaspoons freshly squeezed lemon juice
1 ounce brine from a can of green olives
1 1/2 teaspoons celery salt
1 teaspoon coarse kosher salt
3 tablespoons grated horseradish
hot sauce optional
For the garnish
celery stalks
green olives
cherry tomatoes
lemon wheels or cheeks
To make a Bloody Mary
4 ounces homemade Bloody Mary Mix
1 ounce vodka
ice
garnishes if desired
Worcestershire or hot sauce optional, to taste
Instructions
To make the bloody mary mix
Set a fine mesh sieve over a large bowl or measuring cup and set aside.

Working in batches, in a high speed blender, combine the tomatoes, shallot, hot or mild pepper, orange juice, lemon juice, olive brine, celery salt and/or coarse kosher salt to taste. Blend until smooth.

Strain the mixture through the sieve to remove any seeds, pulp and skin from the Bloody Mary Mix.

Stir in grated horseradish and hot sauce if desired.

Store in a large pitcher or glass jar, tightly covered for up to 2-3 weeks.
To assemble the garnish
On a wooden skewer thread olives, cherry tomatoes, and lemon wheels.
To make a Bloody Mary
Add bloody mary mix and vodka to a shaker filled with ice. Add Worcestershire or hot sauce if using and shake gently.

Strain into a glass filled with ice. Garnish with a celery stalk and garnish skewer if using.
Click here to view the Google Web Story for this post.
Frequently asked questions about tomatoes.
What can you do with the inside of tomatoes?
You essentially have tomato juice if you let it strain to remove seeds. It can be added when cooking to any soup or tomato based sauce that has gotten too thick. Some people drink it alone or with beer.
What is the best way to store fresh tomatoes?
Watch our friend Jerry James Stone's video below to learn how to store fresh tomatoes to ensure they are flavorful and last the longest possible. Using this method, fresh tomatoes can stay fresh & tasty for over a week!