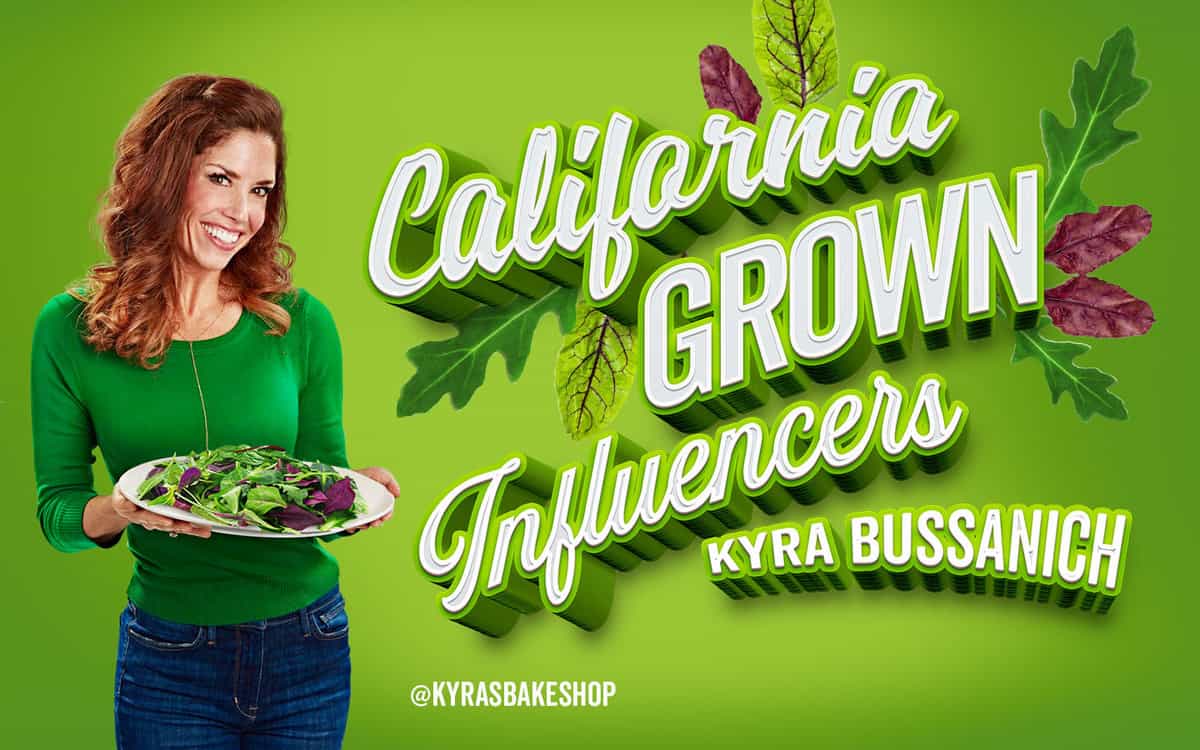 CA GROWN Blog
Discover. Learn. Connect.
Greek-Inspired Spring Quinoa Salad: Kyra of Kyra's Bake Shop
May 26, 2021
Eat the Season!
Sign Up For Weekly Recipes
« Back to Recipes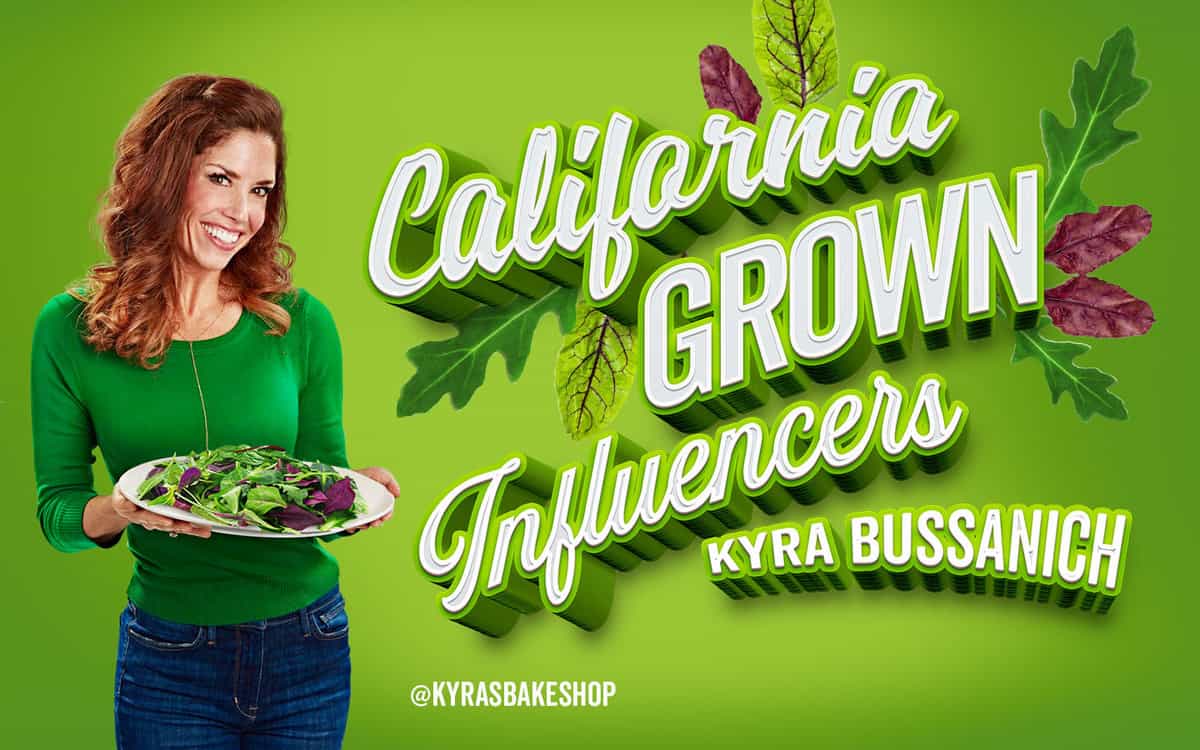 Greek-Inspired Spring Quinoa Salad: Kyra of Kyra's Bake Shop
This Greek-Inspired Spring Quinoa Salad recipe is from our friend Kyra Bussanich, owner of the award-winning Kyra's Bake Shop in Portland, Oregon. Though Kyra is best known for being a 4-time winner of Food Network's Cupcake Wars (and the only gluten-free baker ever to win), she also has a healthy side and loves to eat her veggies. Read on for some of Kyra's favorite CA GROWN recipes!
From Kyra:
Fresh produce is so important to me, whether I'm creating our sweet or savory recipes in the bake shop, cooking for myself at home, or entertaining friends and family. I've been inspired to cook healthy and delicious meals since I was a teenager and responsible for cooking dinner for my family twice a week. Most people assume that because I'm a pastry chef I have a big sweet tooth. While I do enjoy an occasional nibble of our world-famous cinnamon rolls, and fully admit that I bake cookies (and eat them) as a form of stress relief, there is nothing I love more than a big bowl of salad for dinner.
I visit California often, and each time I'm there, I am continually inspired by the fresh food scene, the incredible abundance of ripe, seasonal produce, and the creative, laid-back style of cooking that seems to be everywhere – from home kitchens to the trendiest restaurants. California farmers not only grow the best produce in the world, they are dedicated to sustainability, and strive to protect the land that feeds us. These values resonate with me, and I understand that "California Grown" is more than a slogan, it's a way of life.
I'm proud to use California produce as much as I can in both my bake shop and at home. Plus, there's nothing like a big bowl of always-in-season California Grown leafy greens to cheer me up during the dark, rainy months of a Portland winter.
Here are a few of my favorite recipes inspired by fresh, seasonal California produce. Scroll all the way down for my Quinoa Salad Recipe!
You can pick up a copy of Kyra's cookbook, Sweet Cravings, 50 Seductive Desserts for a Gluten-Free Lifestyle at your favorite book store. In the meantime, you can make one of her favorite salads that's a bright and healthy one-dish meal.
Need even more quinoa salad inspo? Look no further!