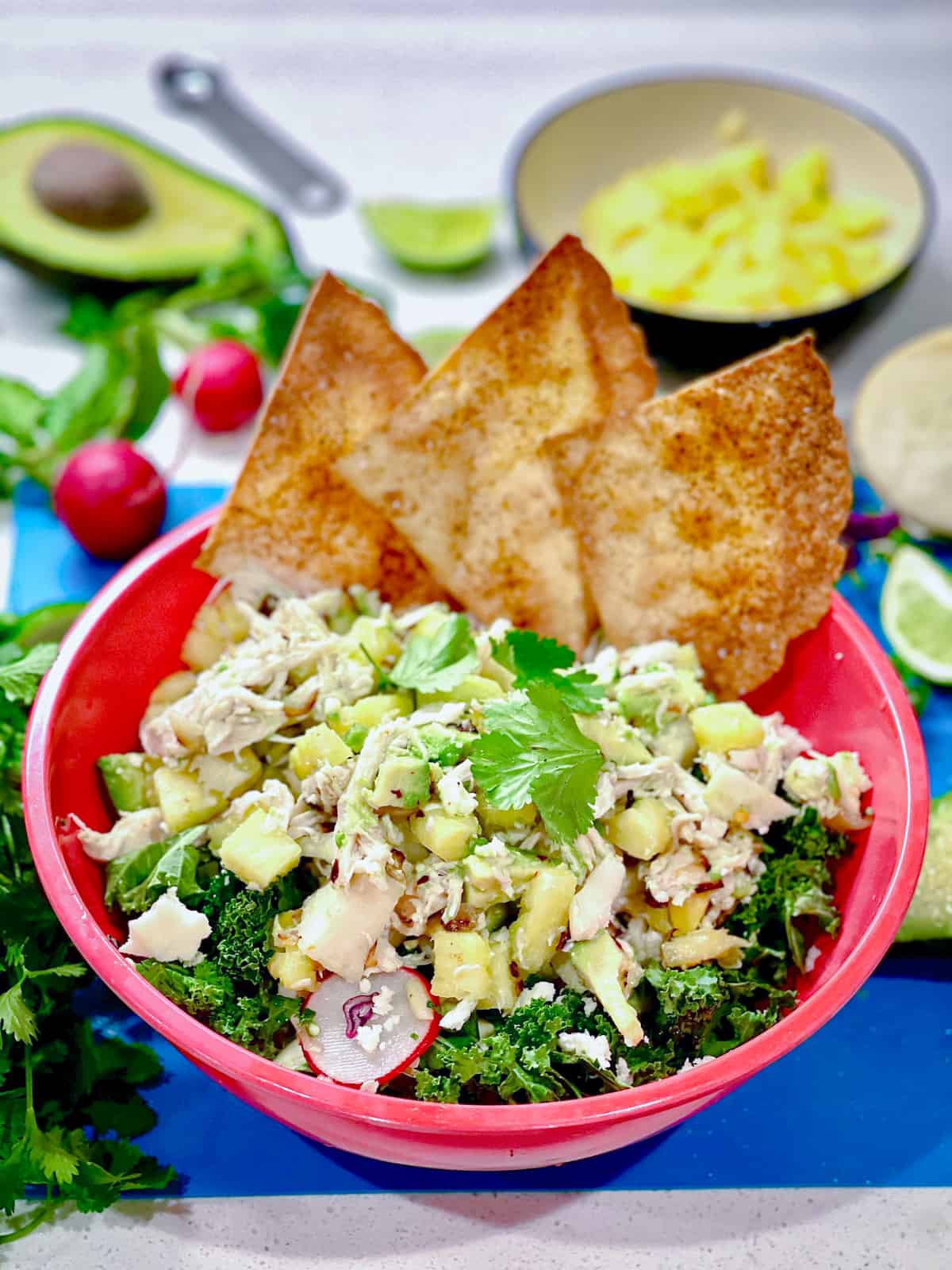 CA GROWN Blog
Discover. Learn. Connect.
Tropical Chicken Tostada Salad
May 26, 2021
Eat the Season!
Sign Up For Weekly Recipes
« Back to Recipes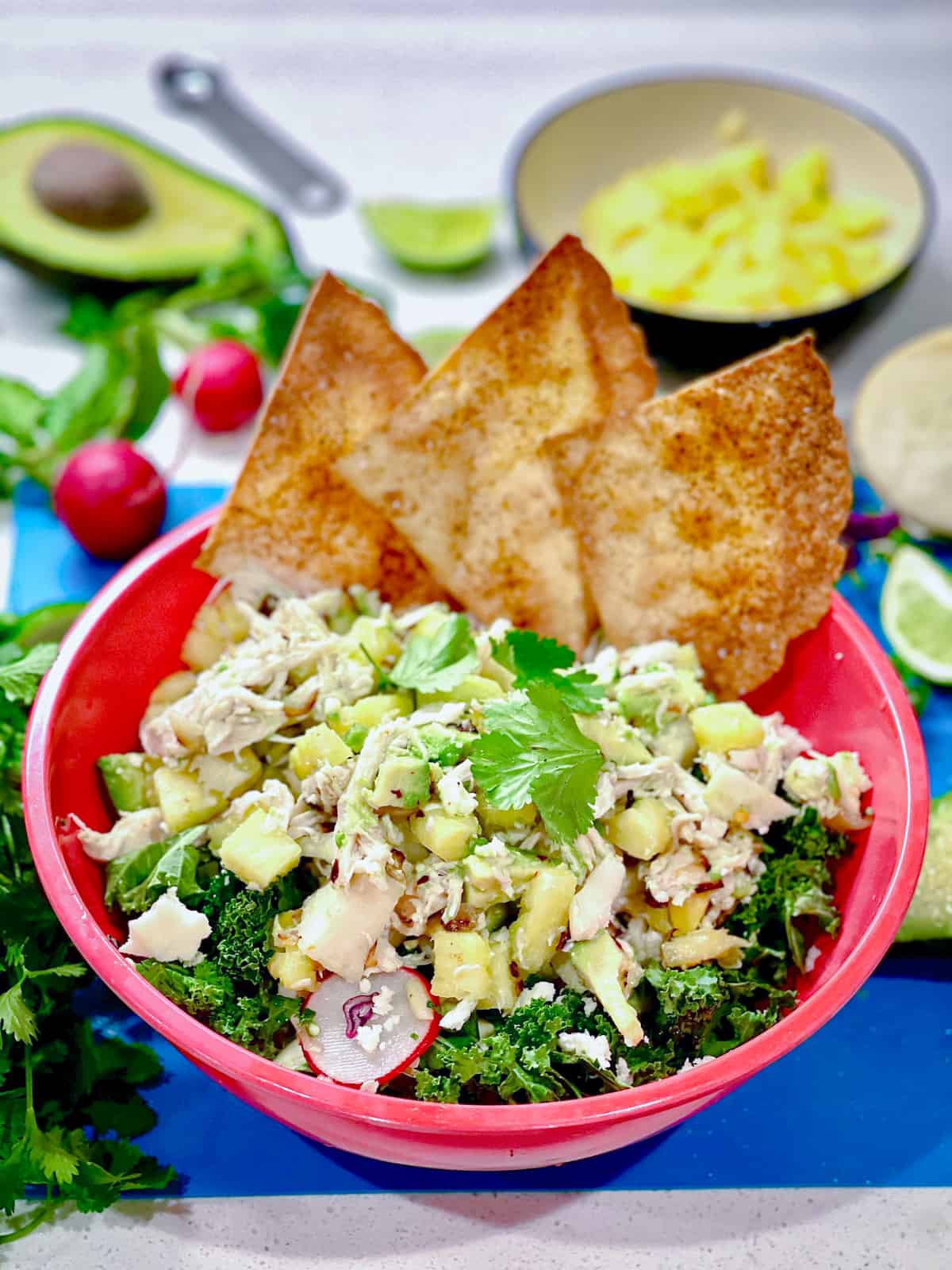 Tropical Chicken Tostada Salad
We love this bright tropical chicken tostada salad recipe by our friend Kyra Bussanich, Owner of Kyra's Bake Shop in Portland, Oregon. Using the meat from a rotisserie chicken, chunks of fresh pineapple, and pre-peeled jicama sticks helps cut down on prep time so you can get dinner to the table faster. The tropical chicken tostada salad is also fantastic as a creamy, crunchy dip with chips or tostada pieces. Bonus – it's creaminess comes from healthy California grown avocados, instead of mayonnaise.
This easy tostada salad makes the perfect weeknight dinner!
Using pre-prepped ingredients is one of our favorite mealtime hacks. This tropical tostada salad calls for rotisserie chicken, pre-sliced cabbage and jicama, and pre-washed baby kale.
You can make the tostada salad in one big bowl, or in individual jars or bowls for easy meal prep. Or, create a tostada salad party, and present all the ingredients deconstructed so everyone can assemble their own.
Want even more easy Mexican-inspired dinner ideas? Check these out!
Share your creation with us by snapping a pic and tagging us on social using #CAGROWN.
Craving more CA Grown goodness? Follow us on Pinterest for fresh and fabulous recipe inspo!