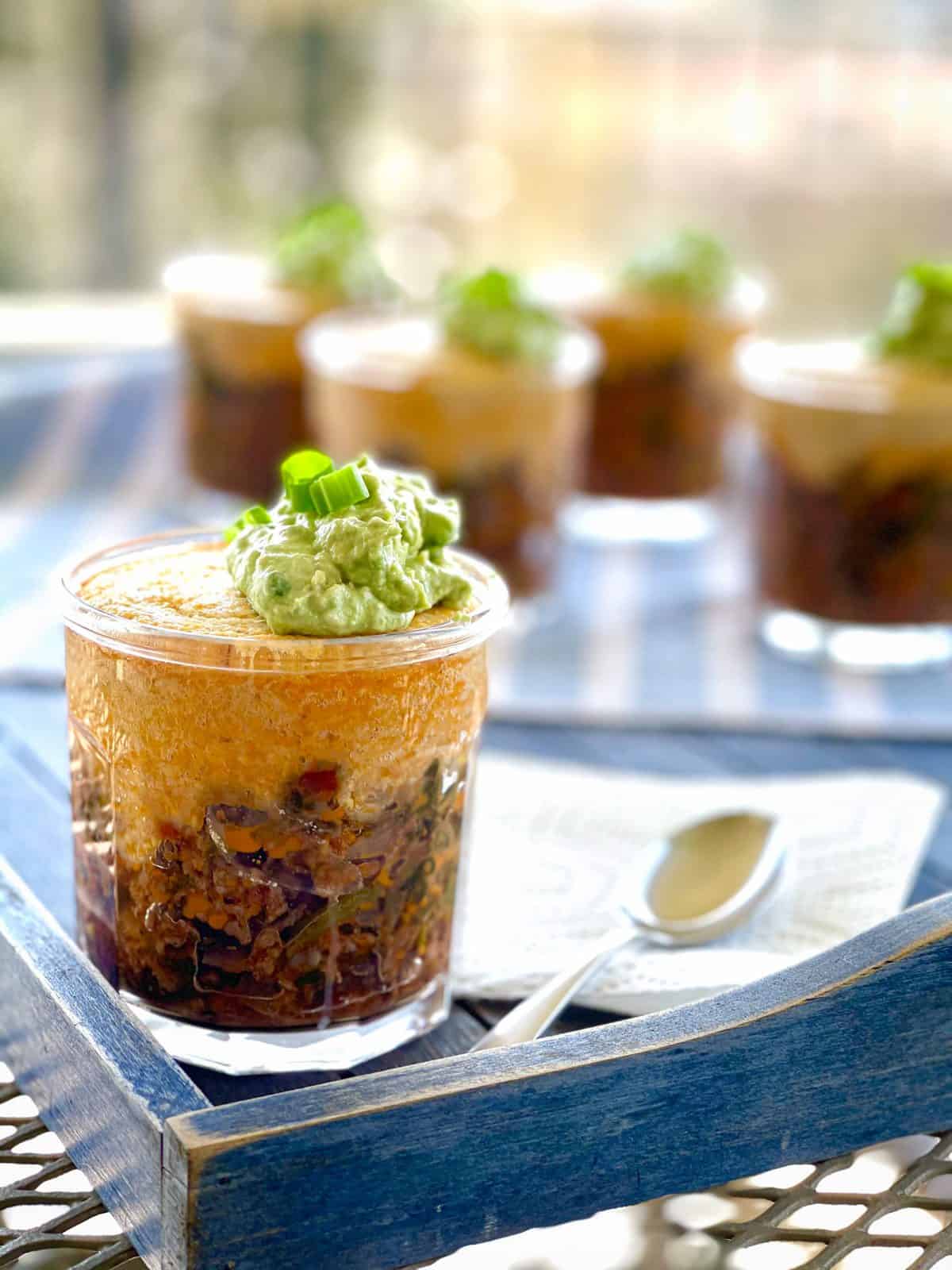 CA GROWN Blog
Discover. Learn. Connect.
Super Easy Taco Pie with Avocado Crema
May 26, 2021
Eat the Season!
Sign Up For Weekly Recipes
« Back to Recipes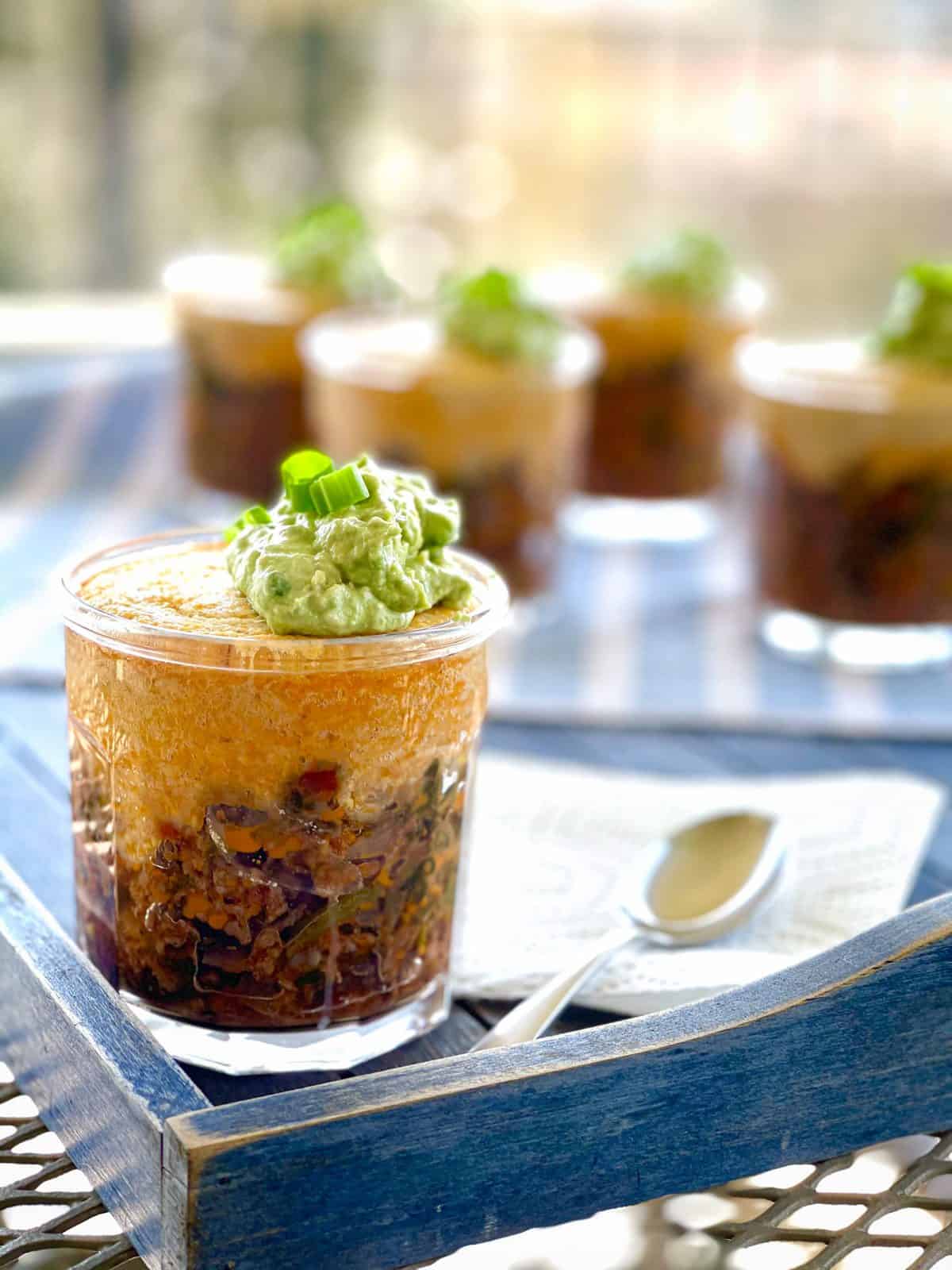 Super Easy Taco Pie with Avocado Crema
This super easy taco pie recipe by our friend Kyra Bussanich, Owner of Kyra's Bake Shop in Portland, Oregon, is a fantastic and delicious way to add extra California Grown veggies into your meal. Made with spicy ground beef, fire-roasted tomatoes, olives and piles of spinach, it's topped with a crisp cornbread layer and Avocado Crema. When served in individual jars, this taco pie is perfect to take along to potlucks, picnics or concerts in the park. You can also bake it in a larger dish for dinners at home.
You'll want to put this Avocado Crema on everything (not just Taco Pie).
This creamy and spicy avocado crema can be made ahead of time and dolloped on the taco pie just before serving. Here's what you'll need to make it:
1 ripe, medium California Grown Haas Avocado
1/4 cup of sour cream
1/2 teaspoon mild jalapeño green tabasco
1 tablespoon lime juice
1/2 teaspoon salt
It's so easy to make avocado crema. Just place all the ingredients in the bowl of a food processor and pulse to combine! Alternatively, mash it all up in a quart sized ziplock bag and mix until uniform in texture. If you make the crema in a ziplock bag, you can store any unused crema right in the same bag!
Want more easy & delicious South of the Border- inspired recipes? We've got you covered!
Share your creation with us by snapping a pic and tagging us on social using #CAGROWN.
Craving more CA Grown goodness? Follow us on Pinterest for fresh and fabulous recipe inspo!