From garlic bread to aioli to garlic fries to… vampires, many of us have a love affair with garlic. These garlic recipes make the best of the much-beloved allium, so let's get cooking!
Fresh garlic from California is available year-round, so if you don't see it in your local grocer, ask them why it isn't available. You'll want the freshest, safest product for these tasty dishes.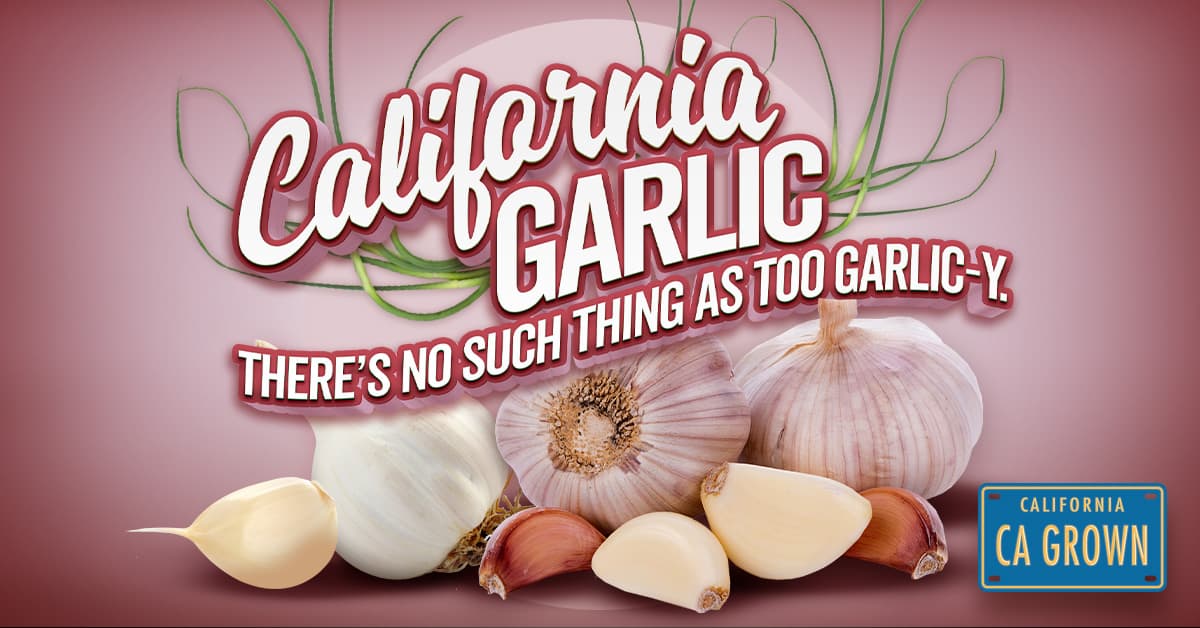 Garlic Bread Recipes:
Garlic Sauces & Condiments:
Garlicky Mains, Sides & More:
Dessert Garlic Recipes:
To be honest, we only have one garlic dessert recipe. Here it is:
Is garlic an herb or a vegetable?
Although garlic, like herbs, can flavor a variety of dishes, it's technically a vegetable. Raw garlic has a particularly pungent taste and odor, but roasting the cloves whole imparts a sweeter, buttery flavor – which is why this versatile vegetable is used in everything from pasta to ice cream (no, really…you've got to try it).