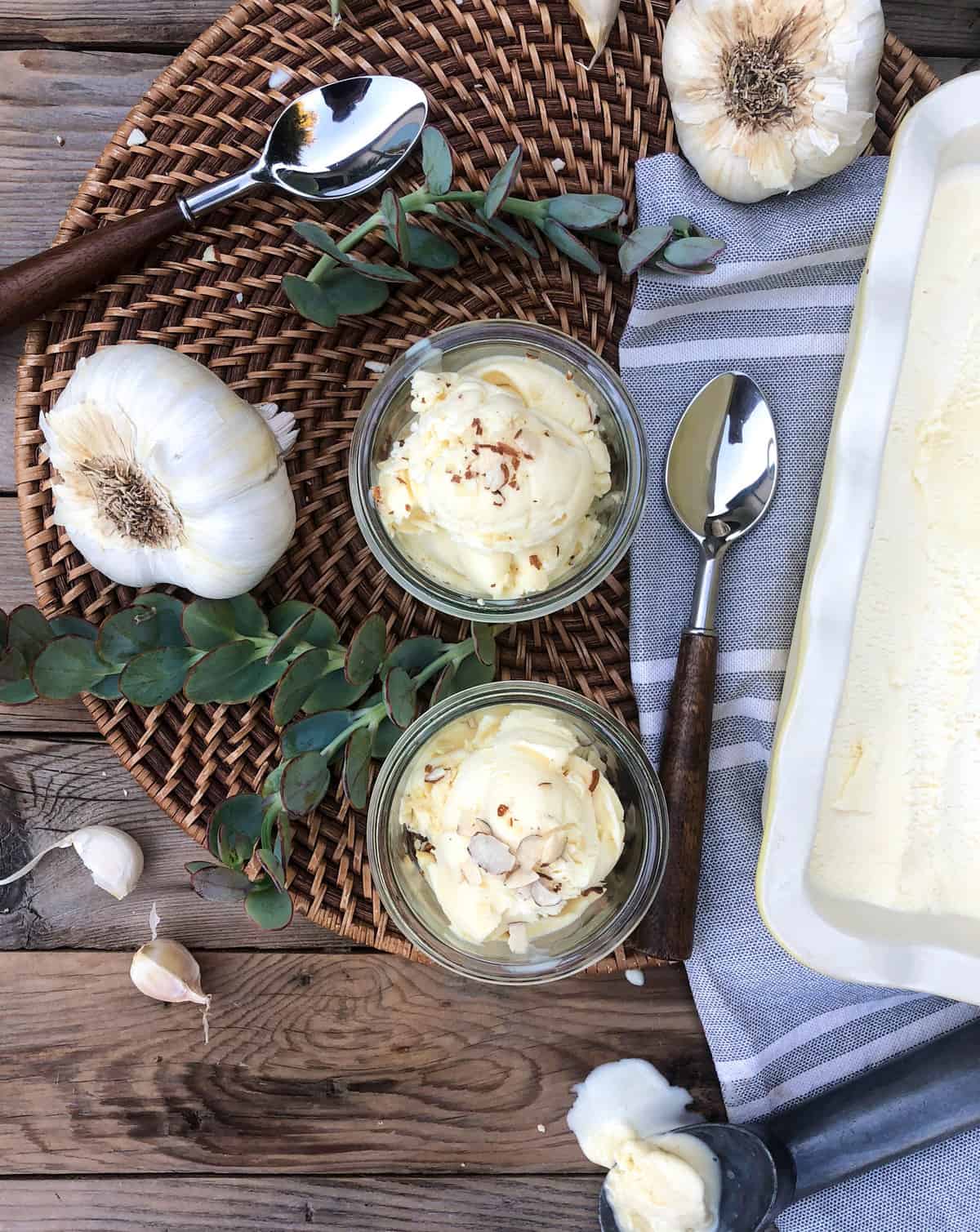 CA GROWN Blog
Discover. Learn. Connect.
Sensational Garlic Ice Cream inspired by The Gilroy Garlic Festival
October 25, 2018
Eat the Season!
Sign Up For Weekly Recipes
« Back to Recipes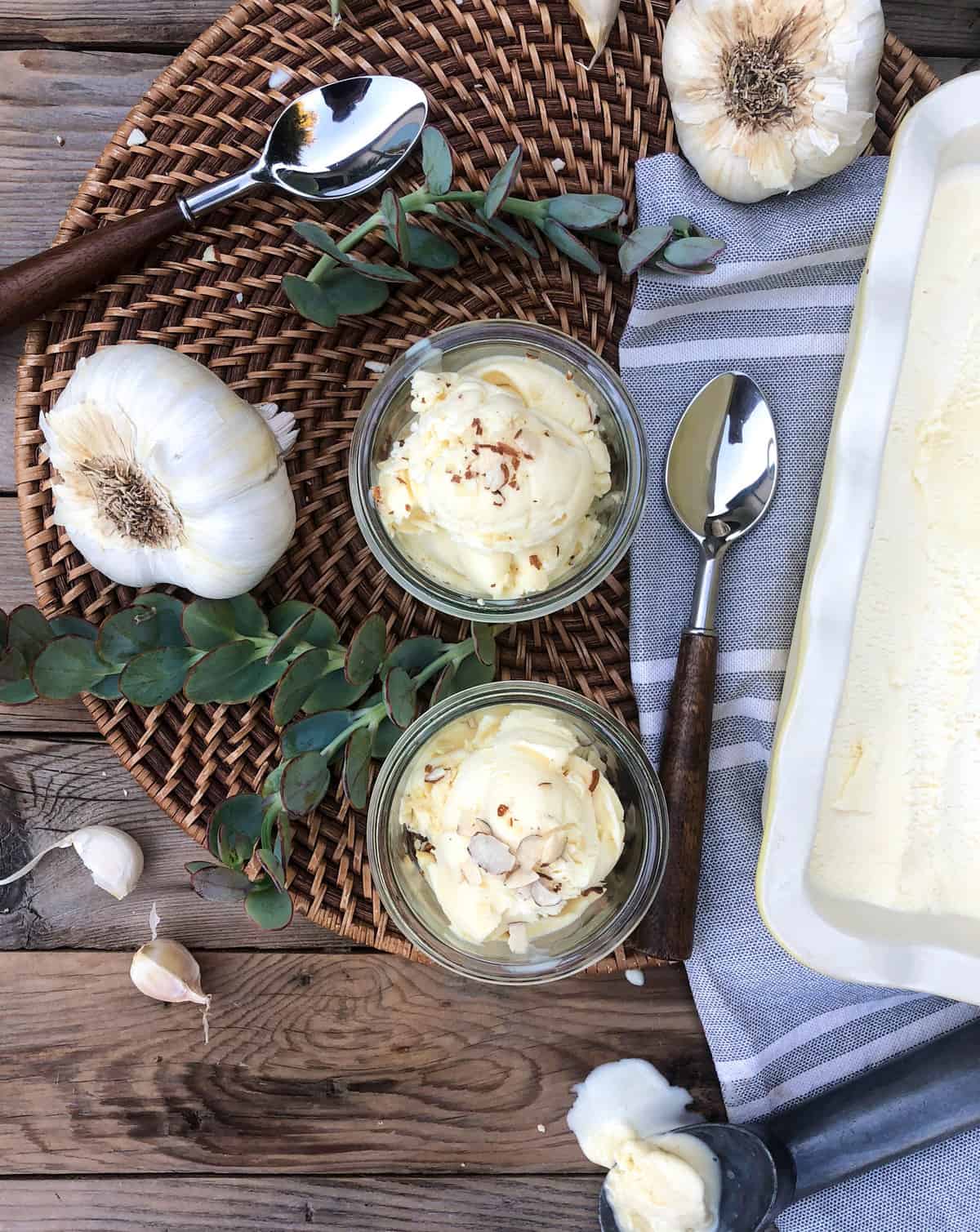 Sensational Garlic Ice Cream inspired by The Gilroy Garlic Festival
Garlic ice cream may seem like a weird flavor combination, but it is actually so delicious it's famous! Garlic ice cream has a nice, sweet flavor but with just a hint of garlic. Roasting the garlic ensures the garlic has an overall sweeter flavor note than fresh garlic which we think is perfect for this homemade ice cream recipe.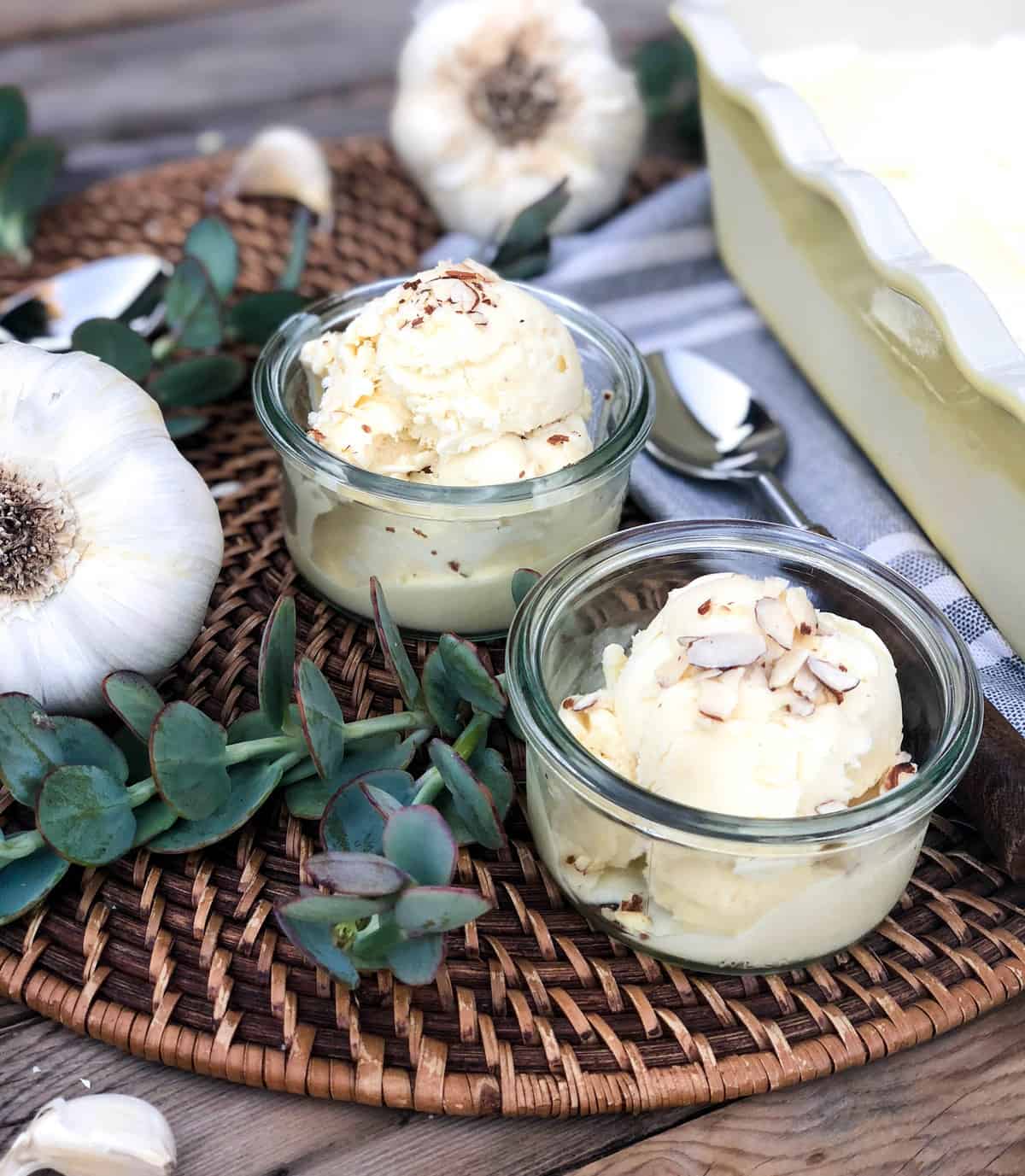 Where did garlic ice cream originate?
The inspiration for this recipe for Roasted Garlic Ice Cream comes from Gilroy, California, which is the self-proclaimed "Garlic Capital of the World." and where they have hosted the annual Gilroy Garlic Festival since 1979!
Where is garlic grown in California?
In the United States, the majority of fresh and processing garlic production and acreage is concentrated in California. Gilroy, California is known as the garlic capital of the United States, largely because that is where a large portion of U.S. garlic is grown, processed, and shipped. But, a large amount of garlic is also grown in Frenso which is in the Central Valley.
How to roast a head of garlic in the oven.
The garlic flavor is surprisingly subtle, thanks to the roasting method, and the creamy texture of the ice cream is the perfect backdrop to showcase the loveliness of this California herb.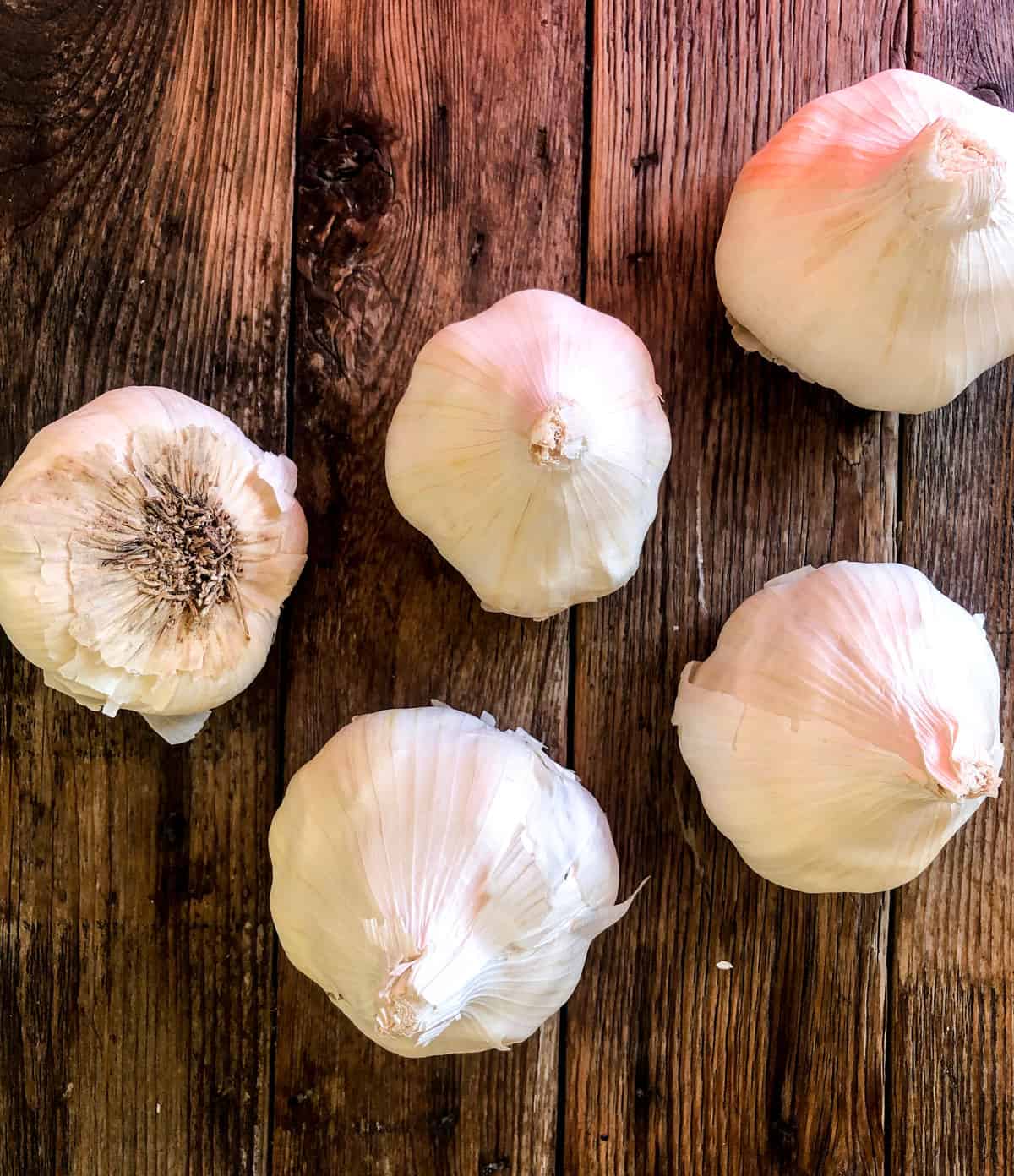 Did you know that California is the largest producing state in the U.S. of garlic and onions? California produces 90%+ of the commercial garlic in the U.S.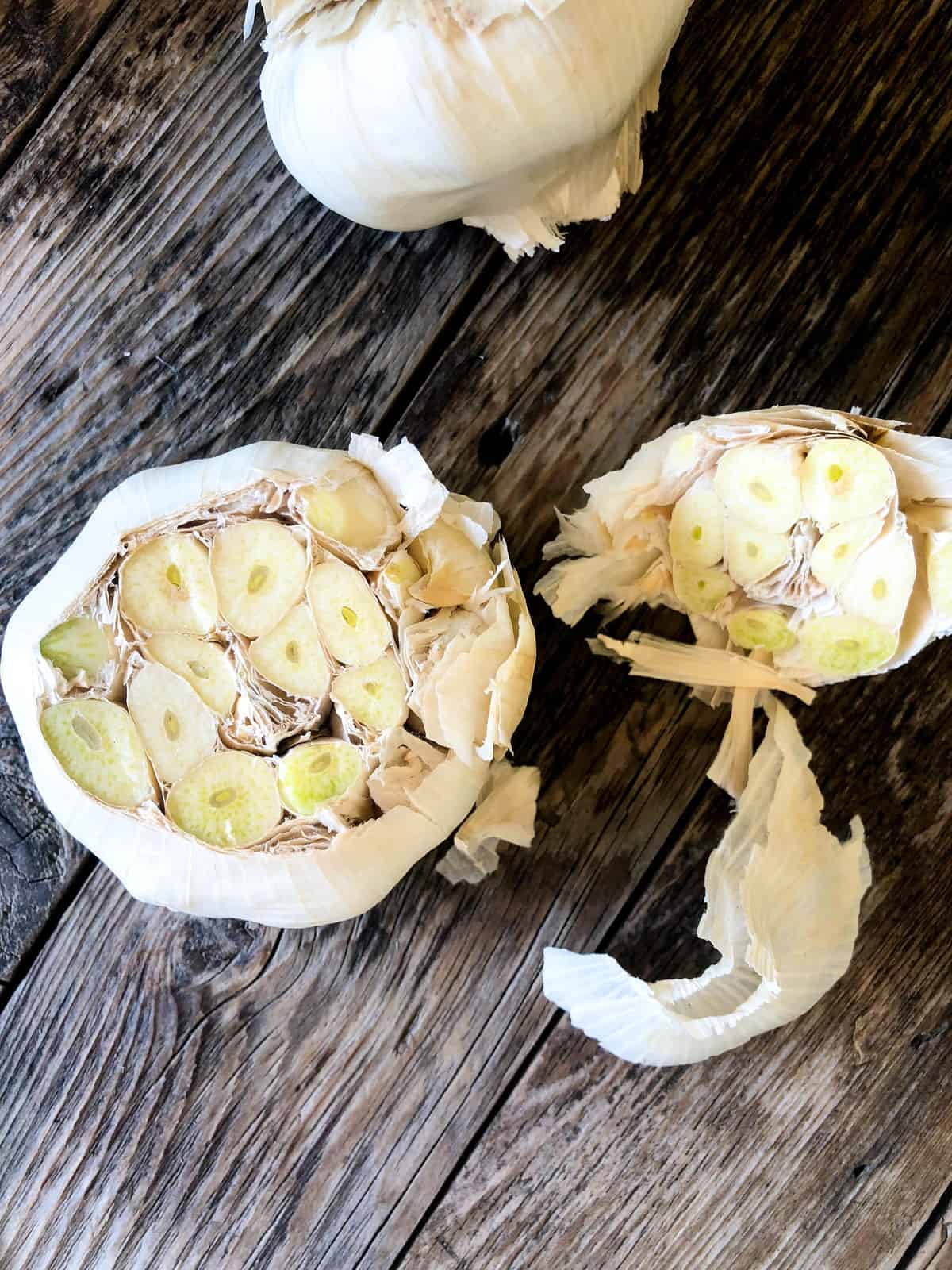 Breakdown the head of garlic
Cut the top off the entire head of garlic to expose the individual cloves.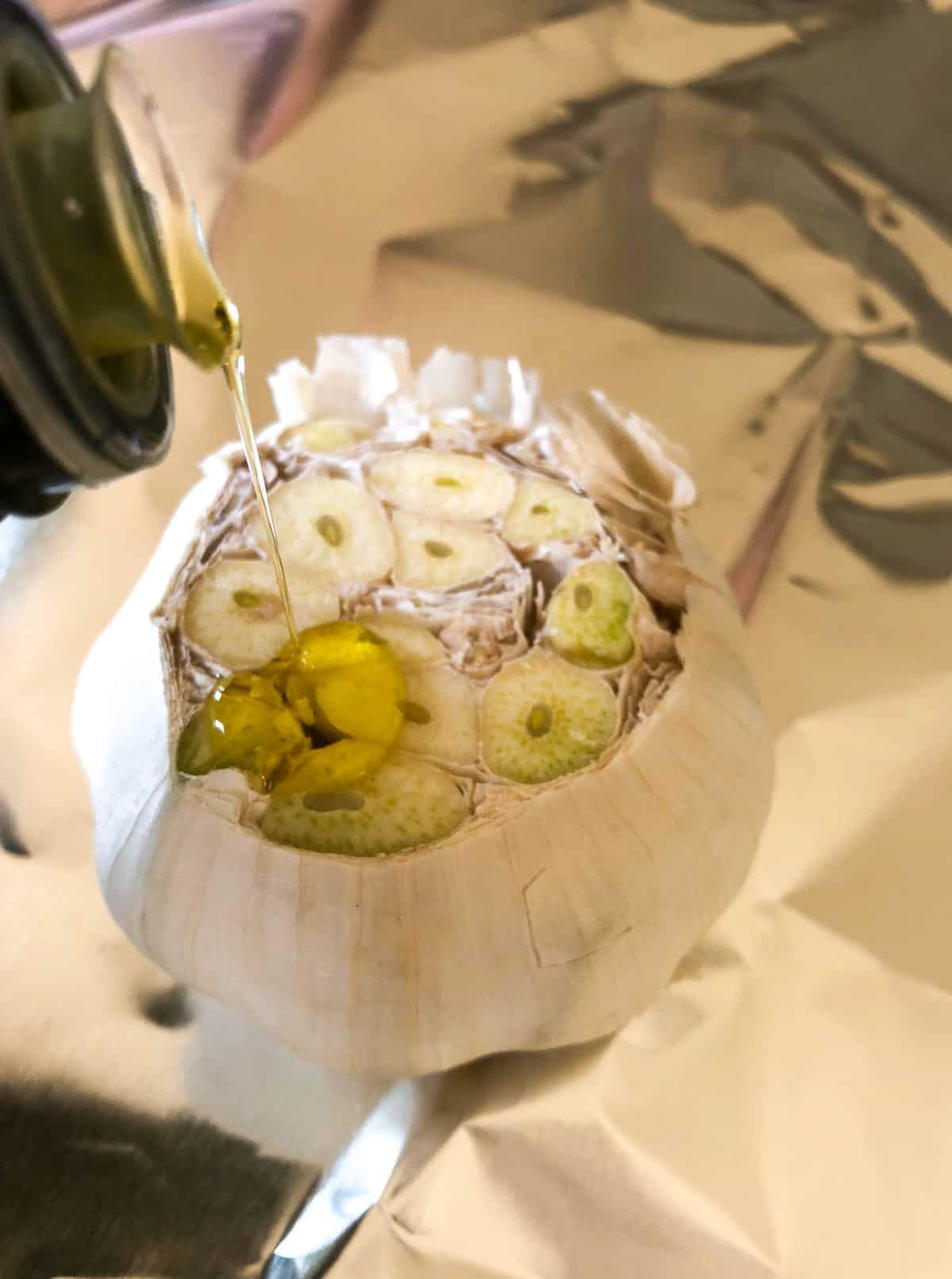 Bring on the California Olive Oil.
Pour a tablespoon of California Olive Oil over the top. Wrap in foil and bake for about an hour or until tender.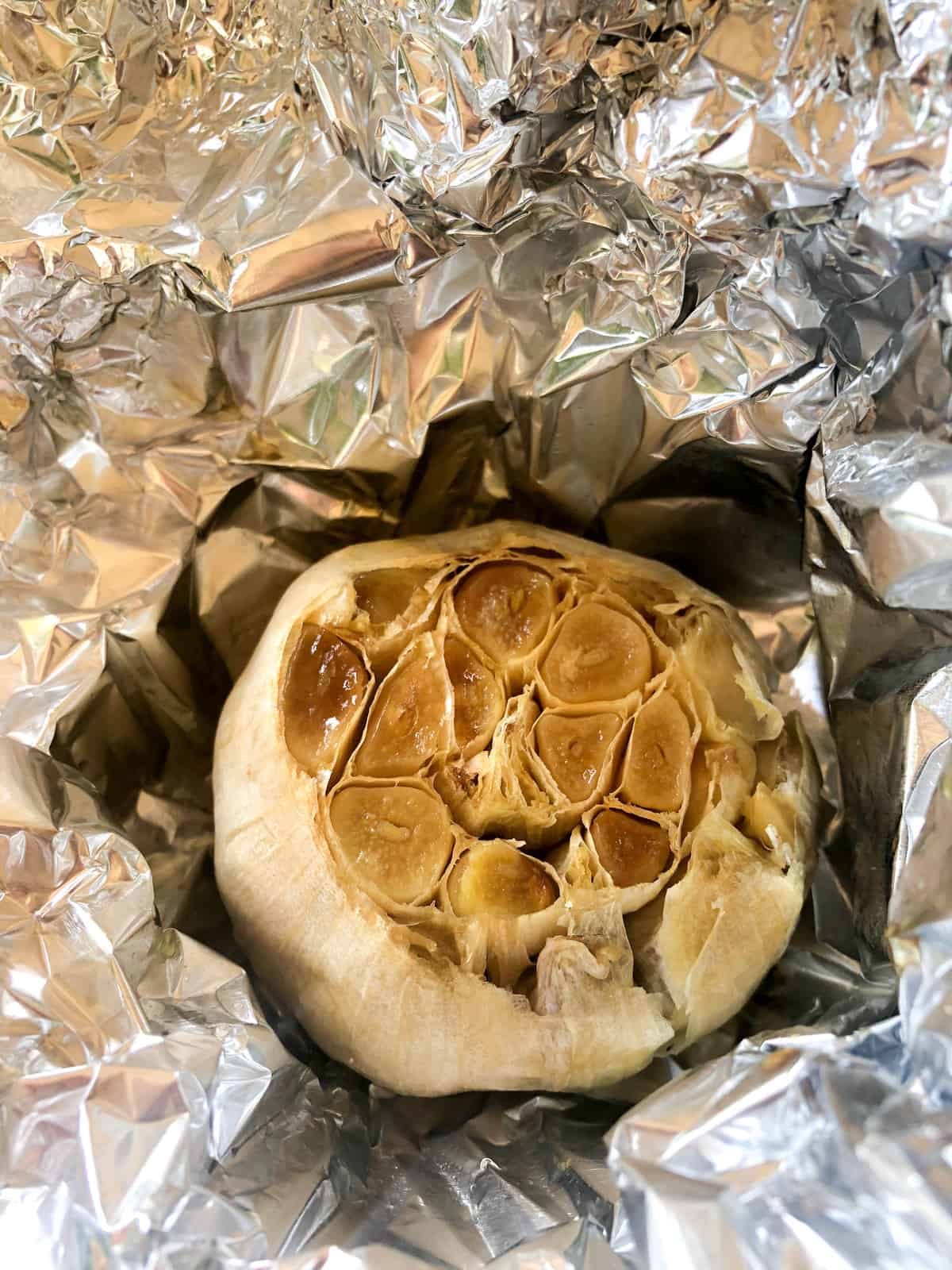 How to know when a head of garlic is roasted.
After about an hour the white garlic cloves will turn a beautiful golden brown.
Remove the roasted cloves from the head of garlic.
After cooling, squeeze the cloves from the bulb, place them into a blender, and set them aside.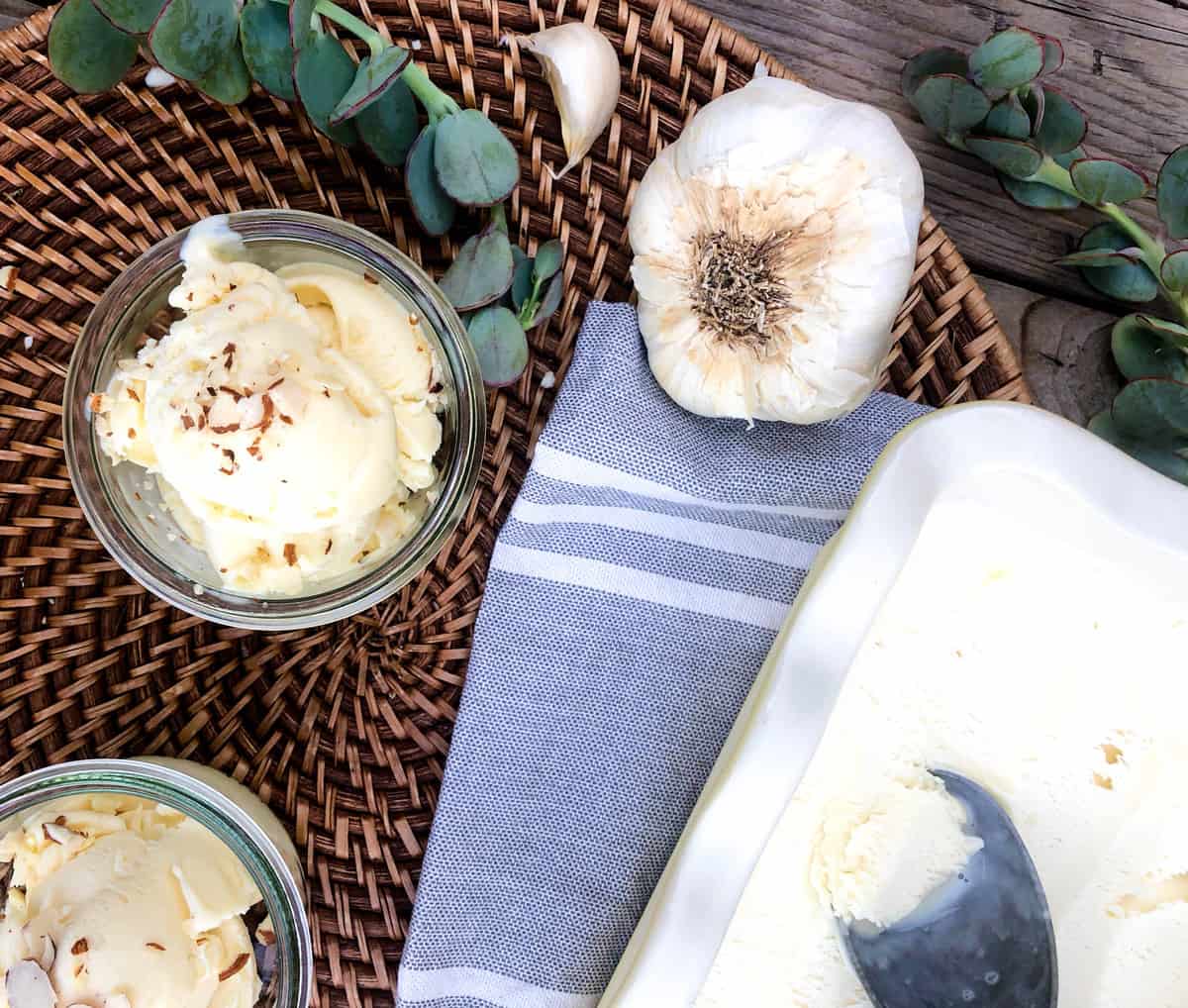 Time to make the ice cream, step-by-step.
Have you ever made ice cream from scratch? It's so delicious and actually super easy! Follow our step-by-step tutorial to make homemade ice cream.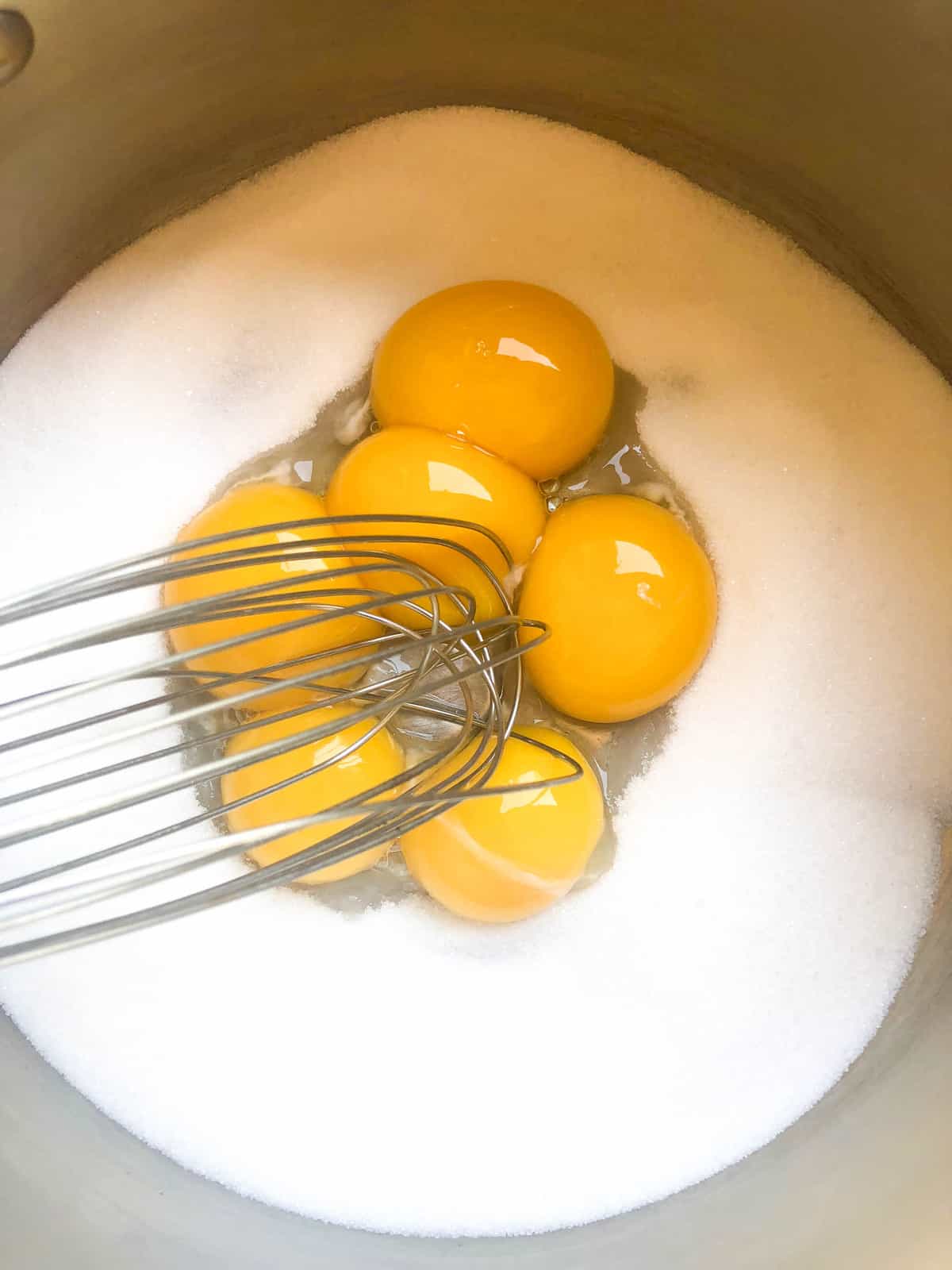 Make the ice cream base.
In a large saucepan, mix the egg yolks with the sugar and whisk over medium heat until thickened.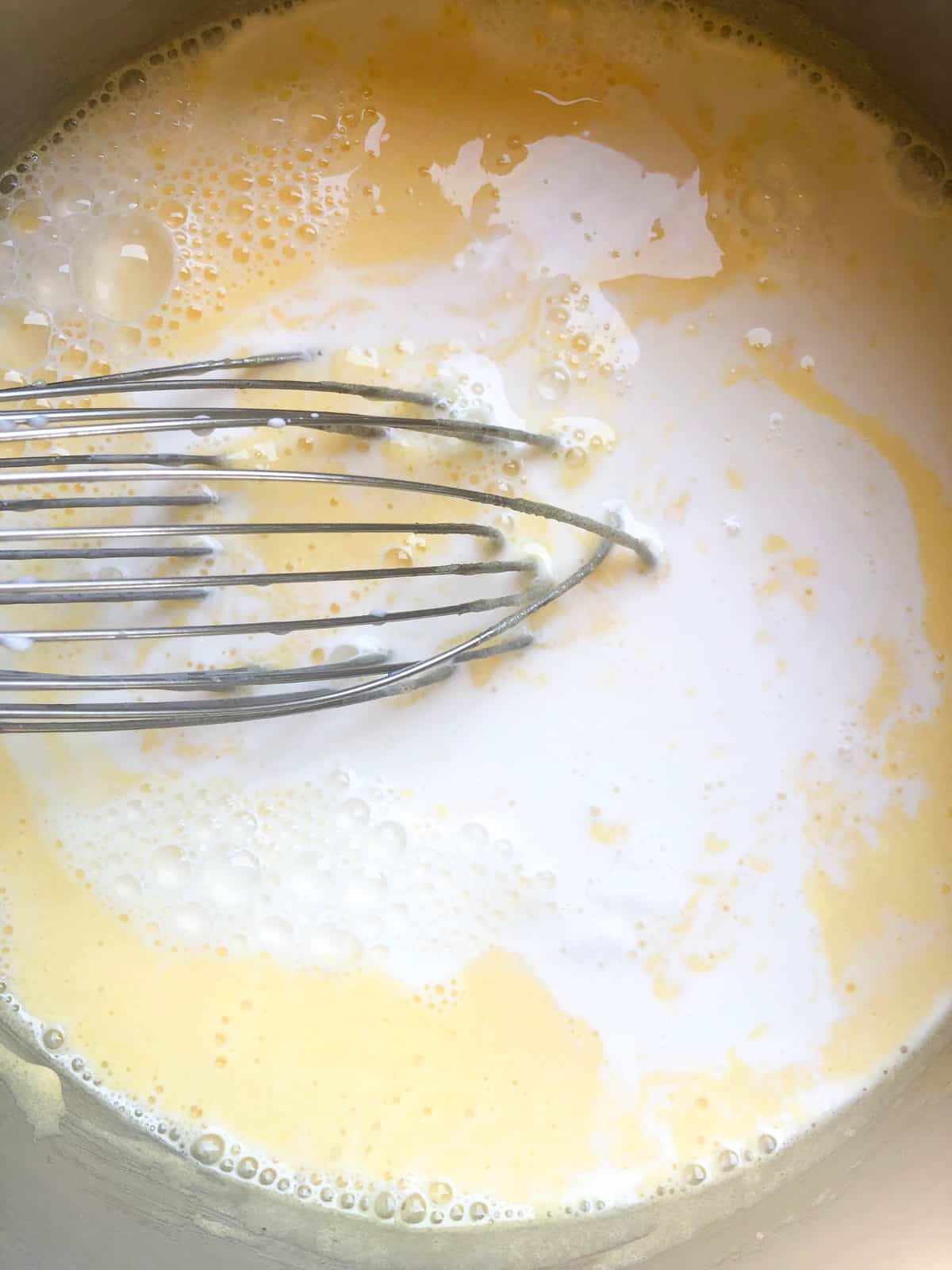 Heat the ice cream base.
Pour in the cream and milk and heat through until thickened.  
Pour a cup of the custard into the blender with the garlic and blend until smooth.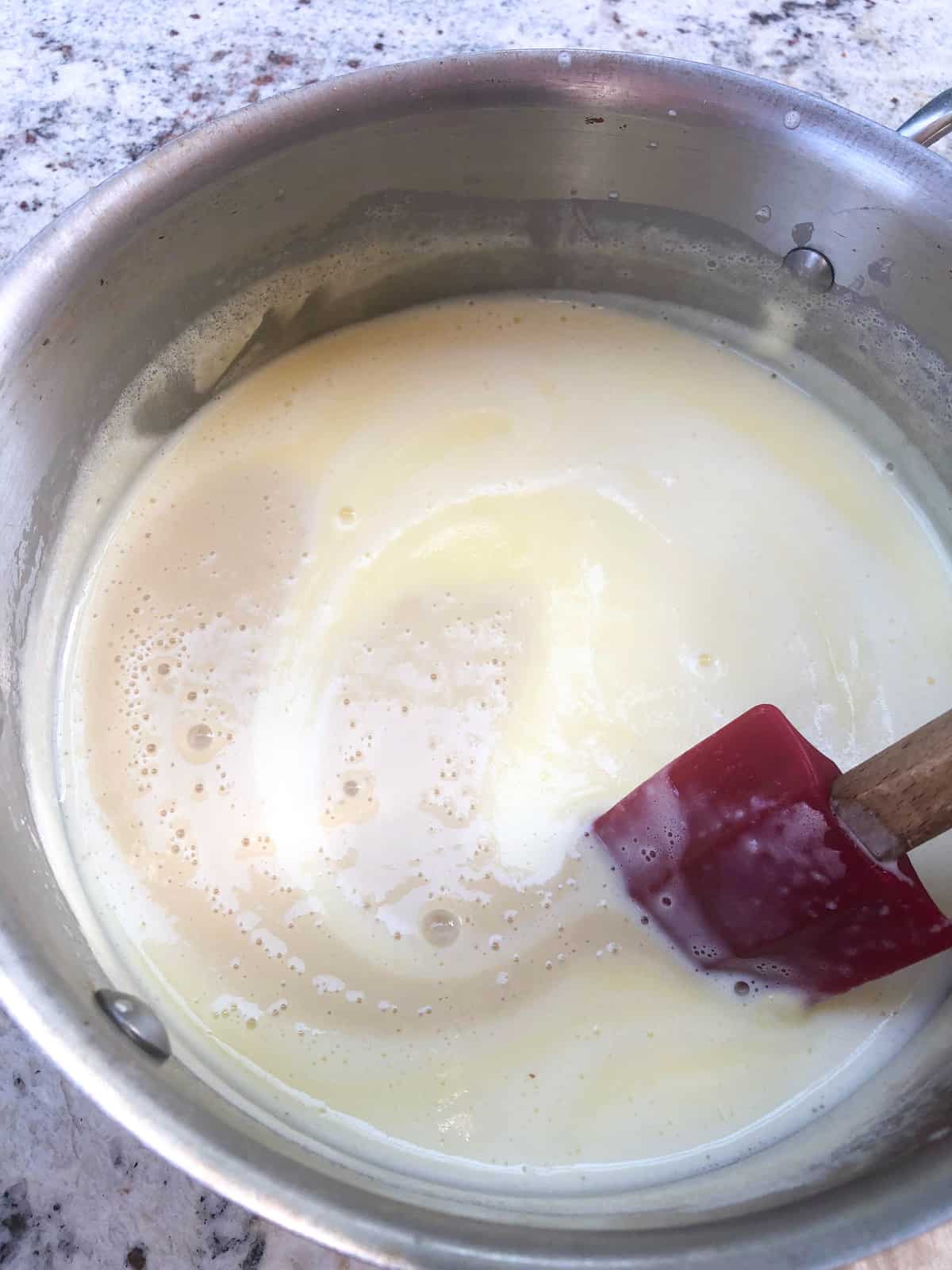 Add the roasted garlic to the mix.
Pour the garlic mixture into the saucepan and heat through. Press plastic film over the top to keep a skin from forming then cool completely in the fridge.
Once the custard base has cooled, pour into your ice cream maker and churn according to the manufacturer's directions.
After the garlic ice cream has been in the ice cream maker for the desired amount of time it will be lucious and thick and ultra creamy – just like you would expect home made ice cream to be. Now you can scoop and serve!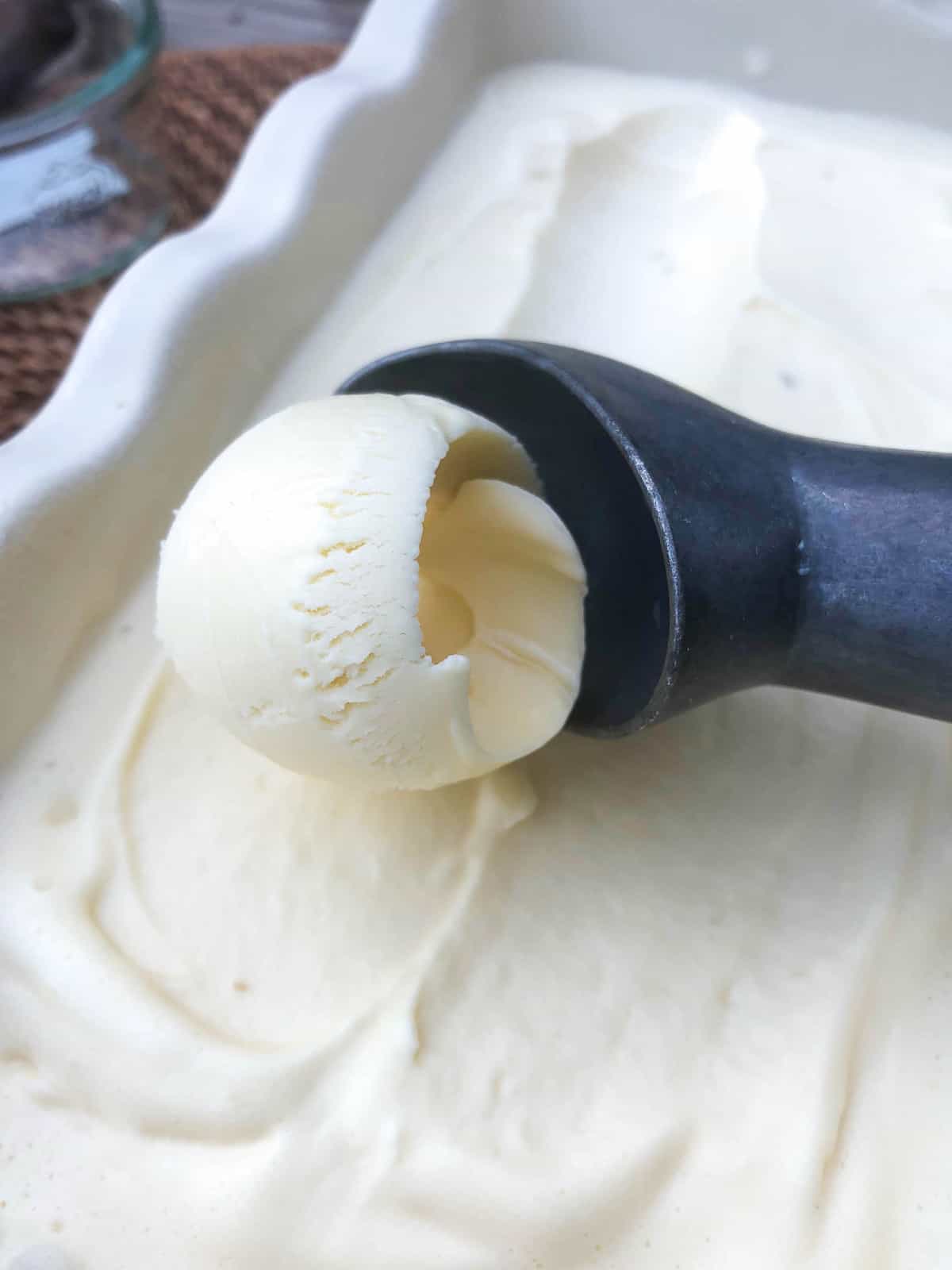 What toppings should be served with garlic ice cream?
I topped mine with toasted, sliced almonds. The crunch is fabulous against the creaminess of the ice cream! However, any toasted nut you like would be an excellent topping for this frozen dessert.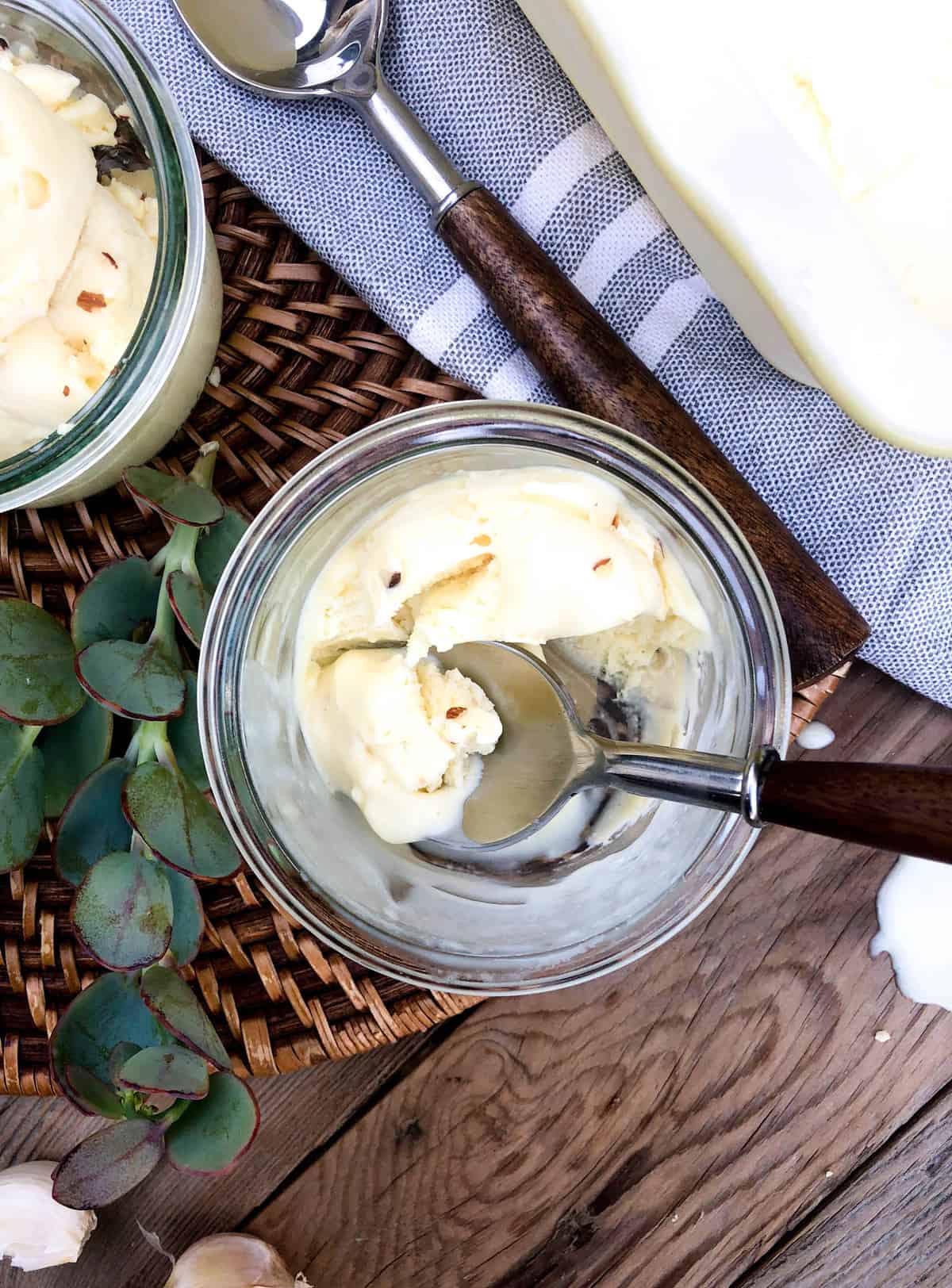 Hungry for more garlic filled recipes? Keep scrolling for a few of our favorites!
Garlic Confit
A slow cook in olive oil at low heat with herbs and spices transforms fresh garlic cloves into soft and spreadable cloves of garlic confit!
Check out this recipe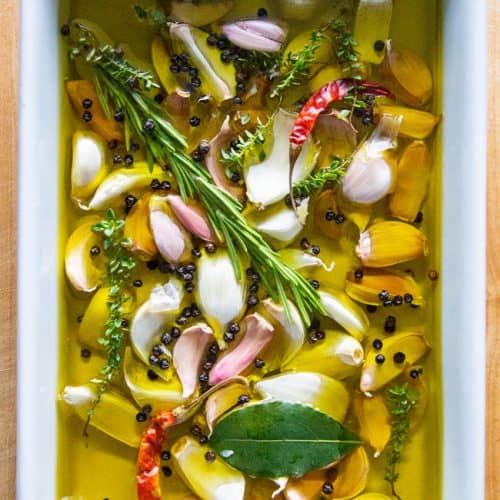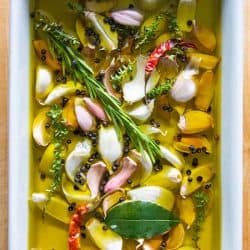 Lemon Garlic Butter Pasta with Olives
This Lemon Garlic Butter Pasta with Olives is easy to make and easy to eat. You'll love the bright, zesty lemon paired with briny olives and a crunchy panko topping.
Check out this recipe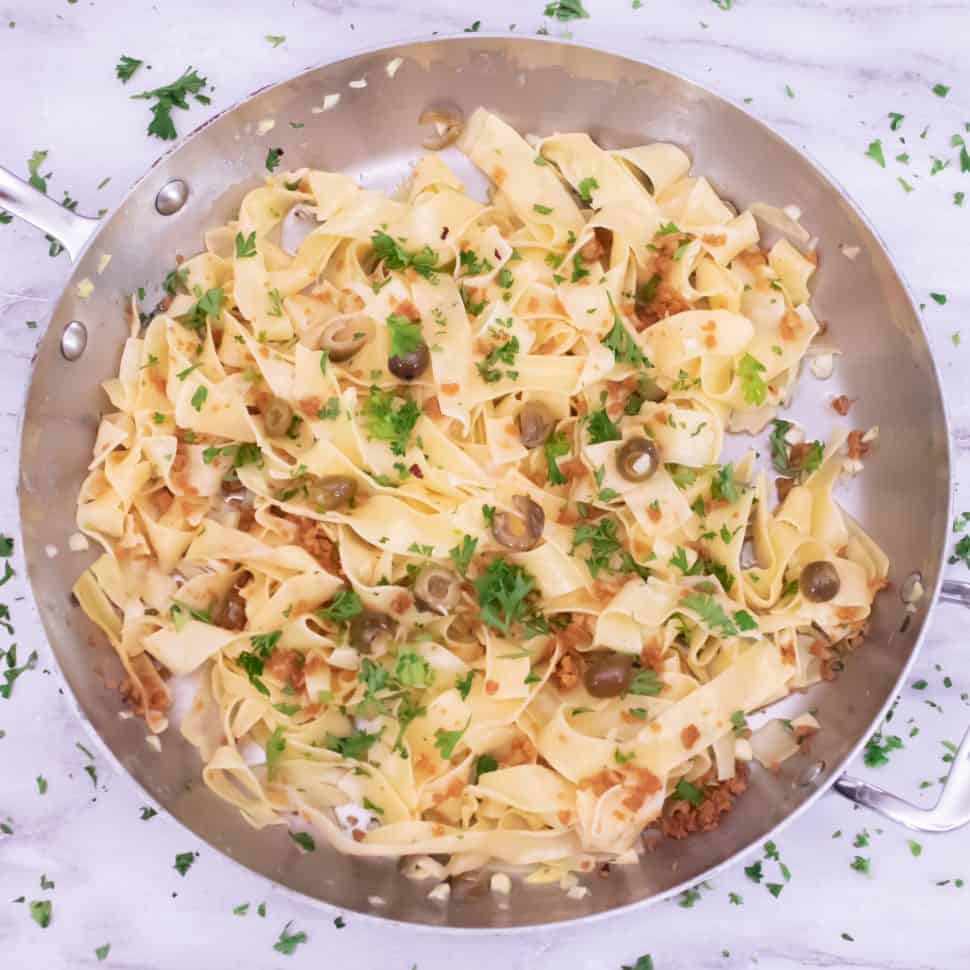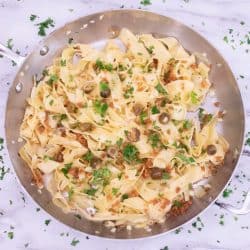 Did you make a batch of Roasted Garlic Ice Cream with us by snapping a pic and tagging us on social using #CAGROWN. 
Craving more CA Grown goodness? Follow us on Pinterest for fresh and fabulous recipe inspiration!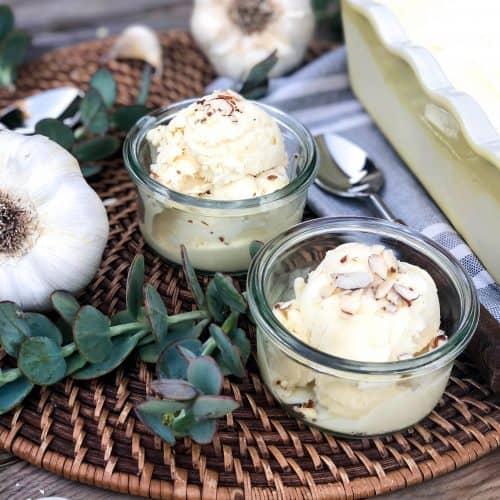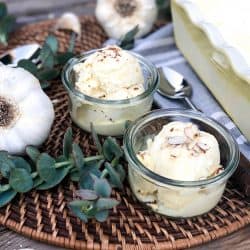 Roasted Garlic Ice Cream
Garlic ice cream may seem like a weird flavor combination, but it is actually so delicious it's famous! Garlic ice cream has a nice, mild and nutty flavor.
Ingredients
1 large head garlic
1 tablespoon olive oil
3/4 cup sugar
1/4 teaspoon kosher salt
6 egg yolks
2 cups whole milk
1 cup heavy cream
1 teaspoon vanilla extract
1/4 cup sliced almonds, toasted (optional)
Instructions
Heat oven to 350 degrees.

Slice top of garlic head off and set cut side up on a double layer of aluminum foil. Drizzle with oil and 2 tbsp. water; wrap into a tight package. 

Bake until cloves are very tender, about an hour; let cool slightly. Squeeze garlic cloves from bulb into a blender; set aside.

Whisk sugar, salt, and yolks in a 4-qt. saucepan until pale yellow, about 2 minutes. Stir in milk and cream; cook over medium, stirring occasionally, until thickened and mixture coats the back of a spoon, about 10 minutes.

Transfer 1 cup custard to blender with garlic and the vanilla; purée until smooth and stir into remaining custard. Cover custard with plastic wrap, pressing it against the surface of the custard; chill.

Pour into an ice cream maker and freeze according to manufacturer's instructions. Transfer to an airtight container and seal; freeze until set, about 4 hours.

Scoop and top with toasted almonds.
Nutrition
Calories: 2509kcalCarbohydrates: 197gProtein: 53gFat: 174gSaturated Fat: 78gPolyunsaturated Fat: 18gMonounsaturated Fat: 67gTrans Fat: 0.01gCholesterol: 1494mgSodium: 886mgPotassium: 1531mgFiber: 7gSugar: 184gVitamin A: 5847IUVitamin C: 2mgCalcium: 1064mgIron: 6mg