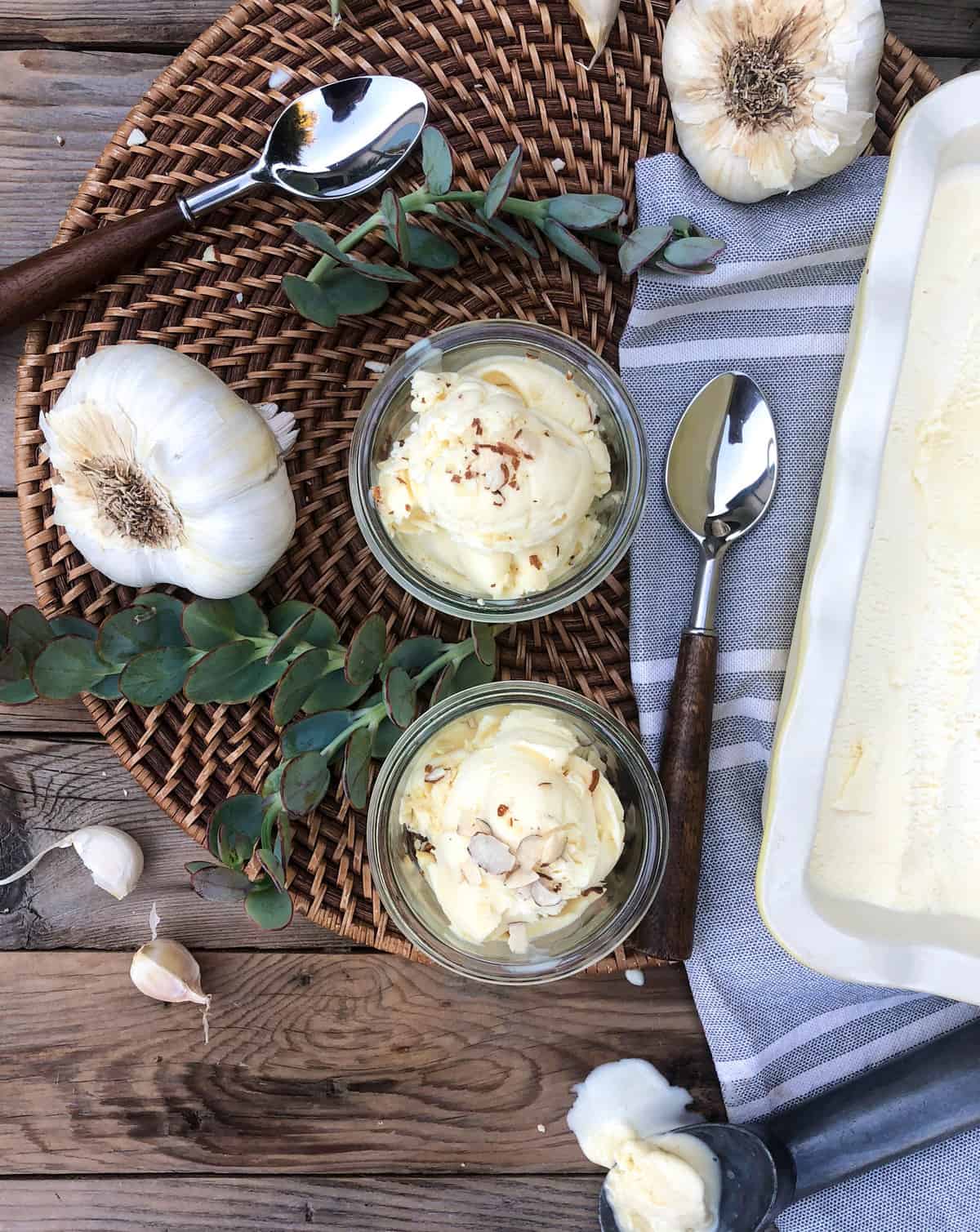 CA GROWN Blog
Discover. Learn. Connect.
Roasted Garlic Ice Cream
October 25, 2018
Eat the Season!
Sign Up For Weekly Recipes
« Back to Recipes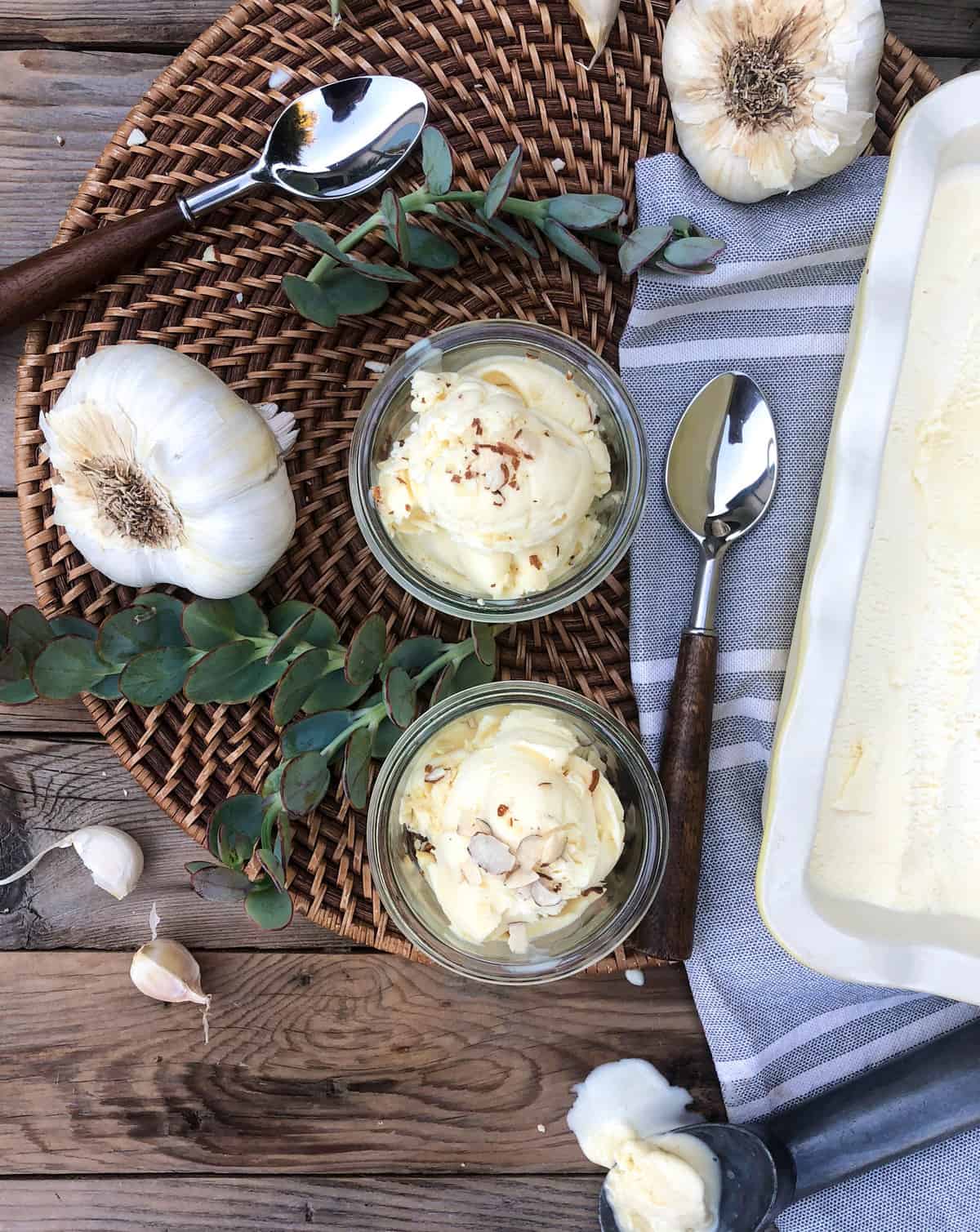 Roasted Garlic Ice Cream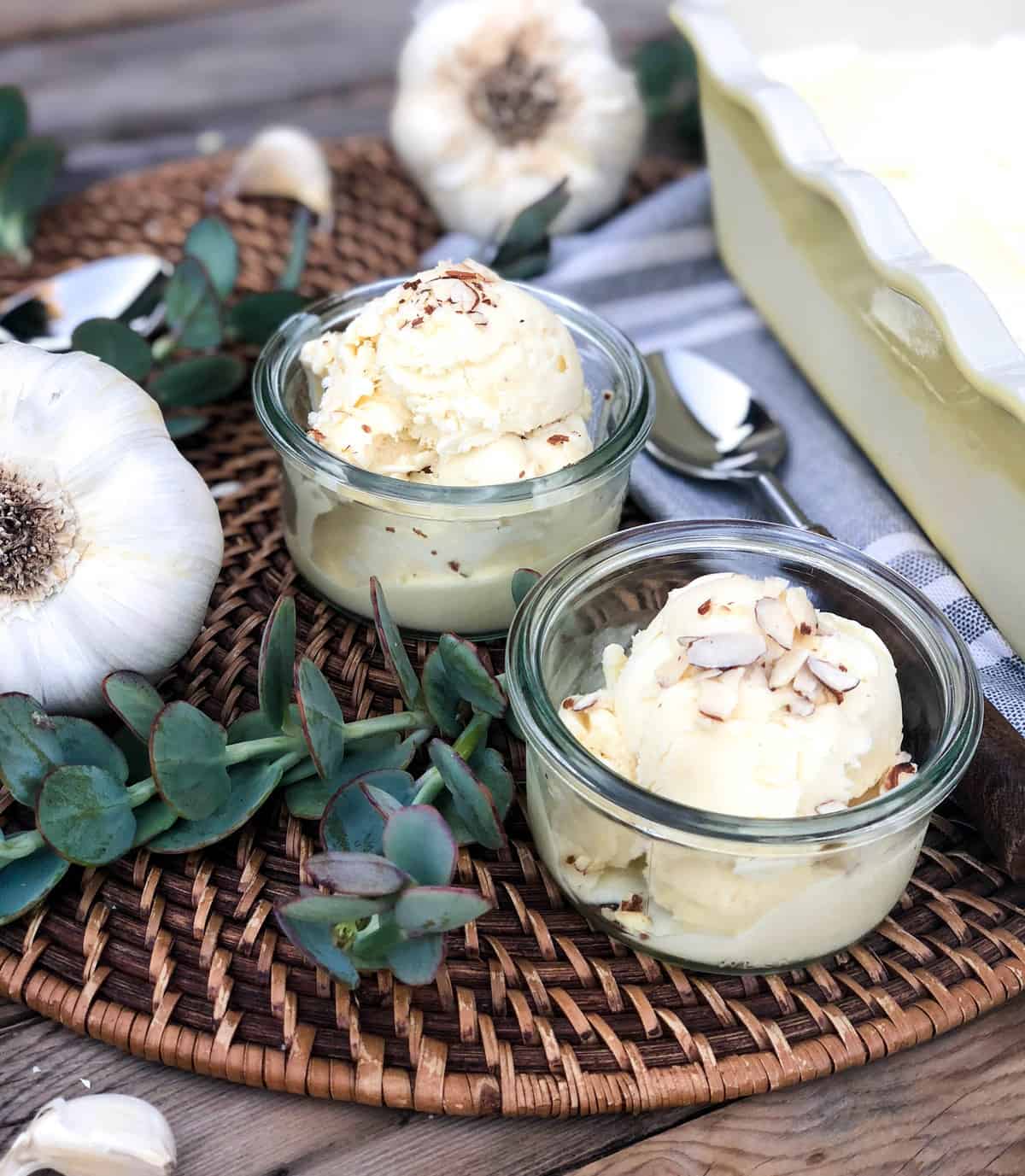 It's no secret that the way to my heart is with garlic. It's my favorite aromatic and you can pretty much find me throwing it in just about anything…
And while we are approaching the season of monsters and vampires, I thought it only fitting to make a garlic ice cream…
Y'know… to ward off any blood-sucking villains while still trying to stay cool.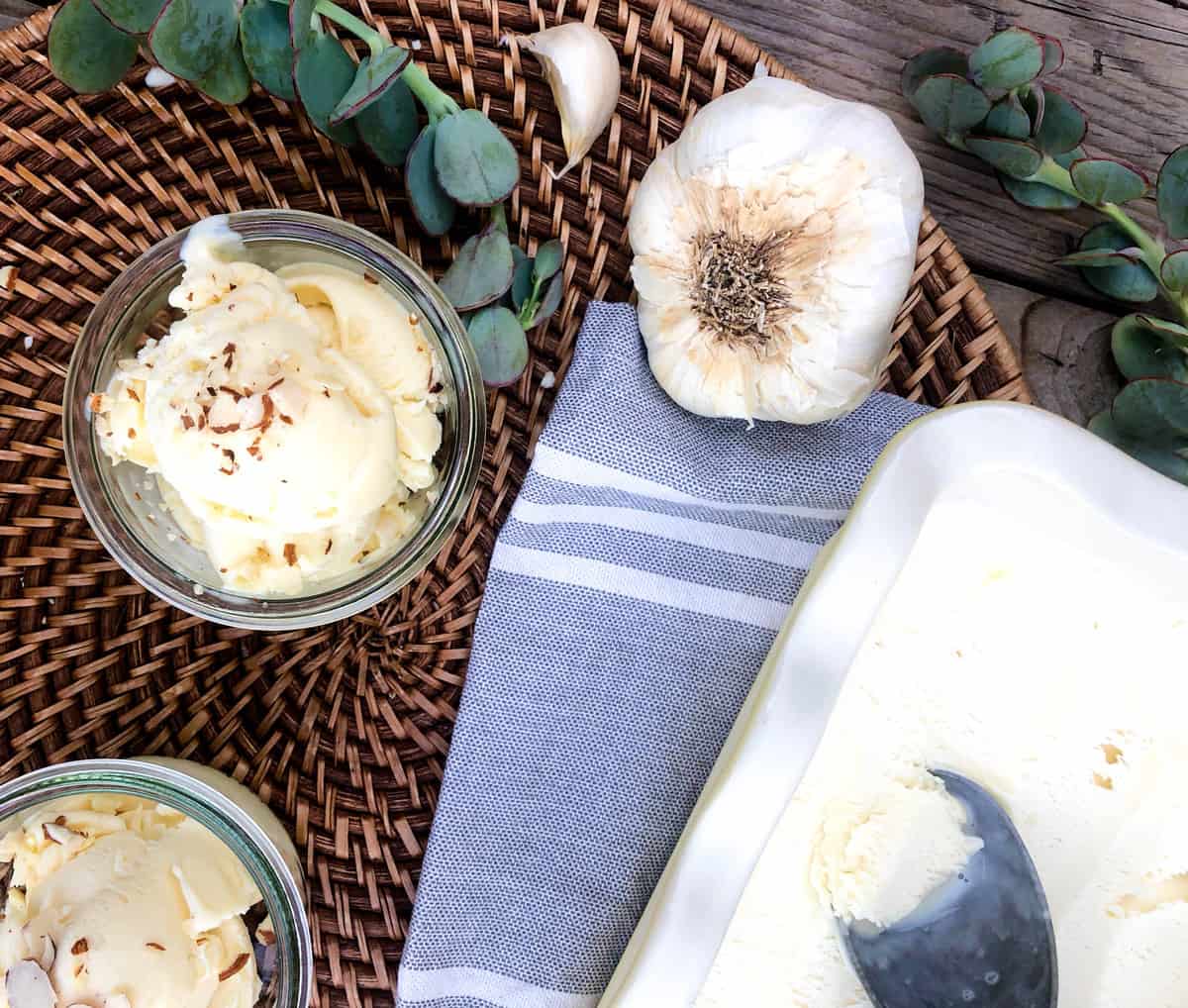 The garlic flavor is surprisingly subtle, thanks to the roasting method, and the creamy texture of the ice cream is the perfect backdrop to showcase the loveliness of this California herb.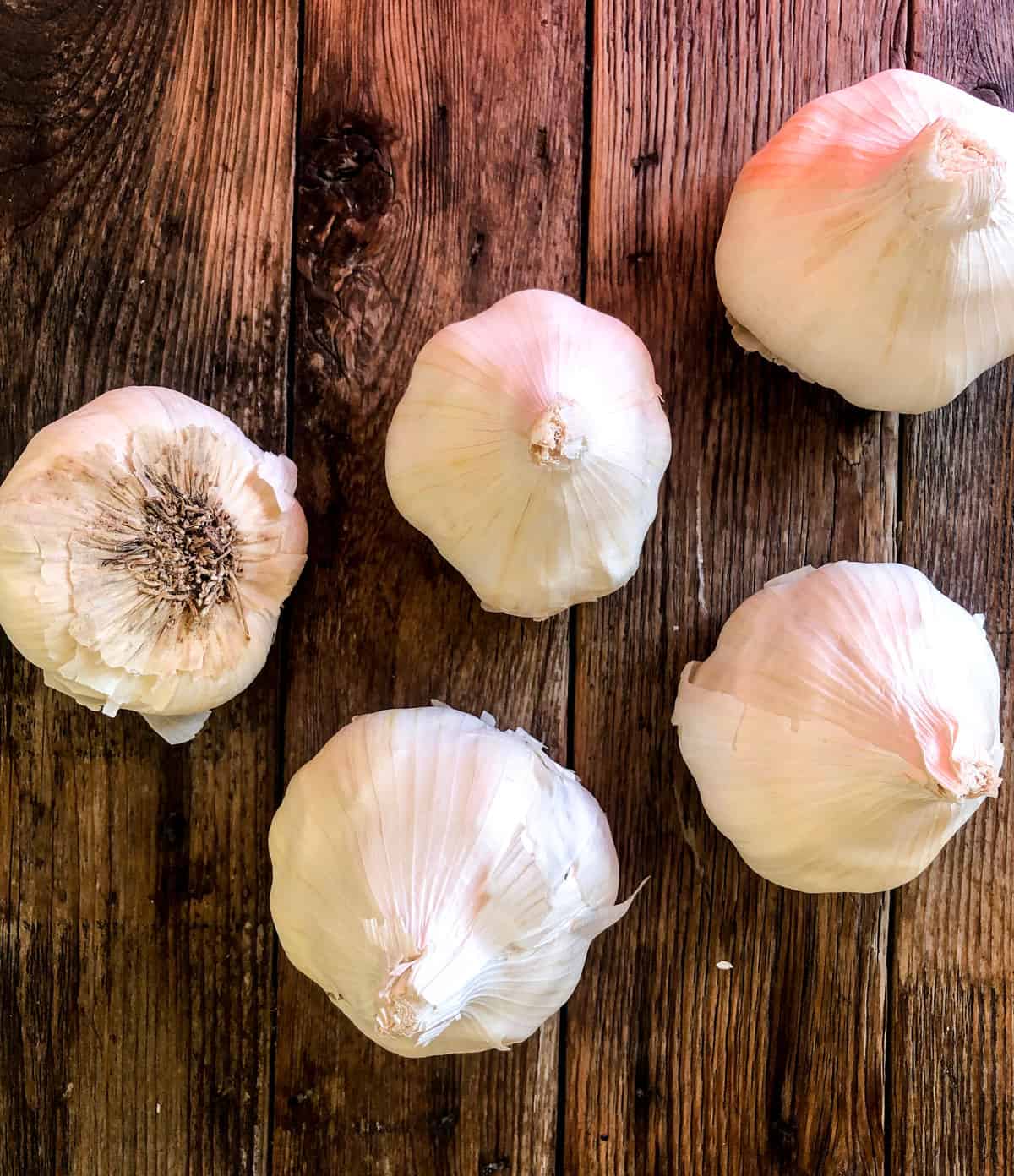 We, of course, start with giant, plump bulbs of California garlic.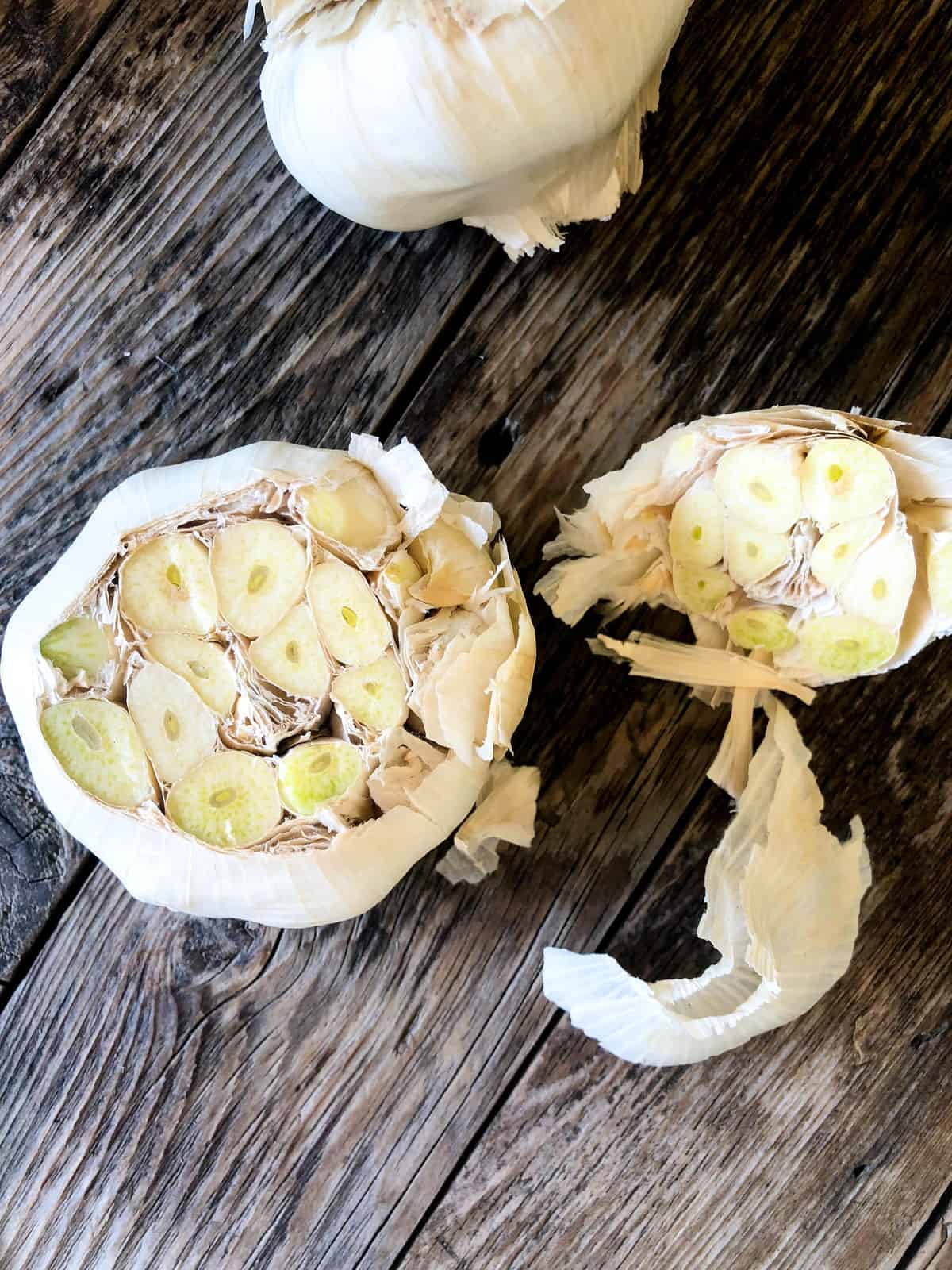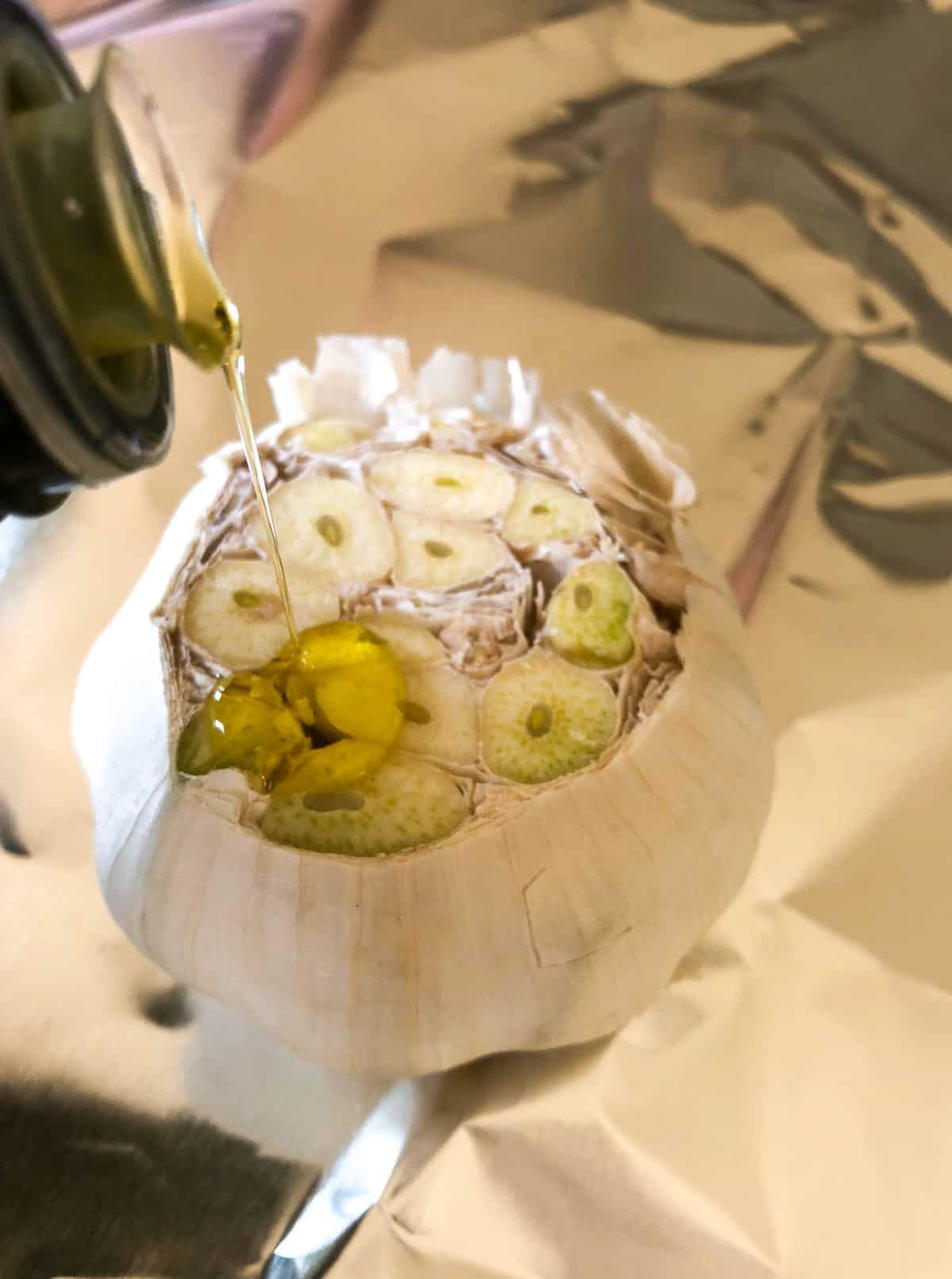 Simply cut the top off the entire head of garlic to expose the individual cloves and pour a tablespoon of olive oil over the top. Wrap in foil and bake for about an hour or until tender.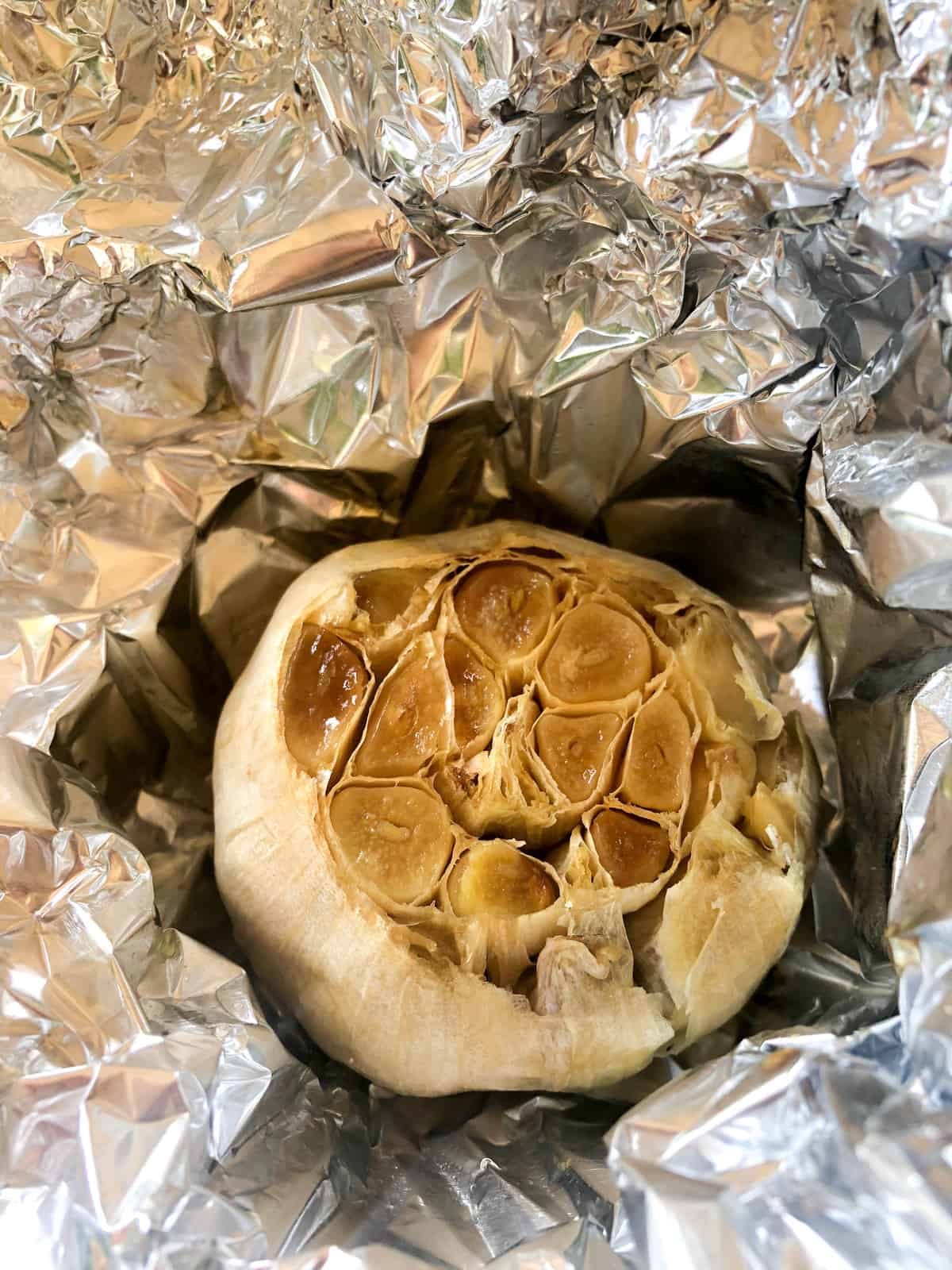 The nutty flavor that emerges is amazing!
After cooling, squeeze the cloves from the bulb and place into a blender and set aside.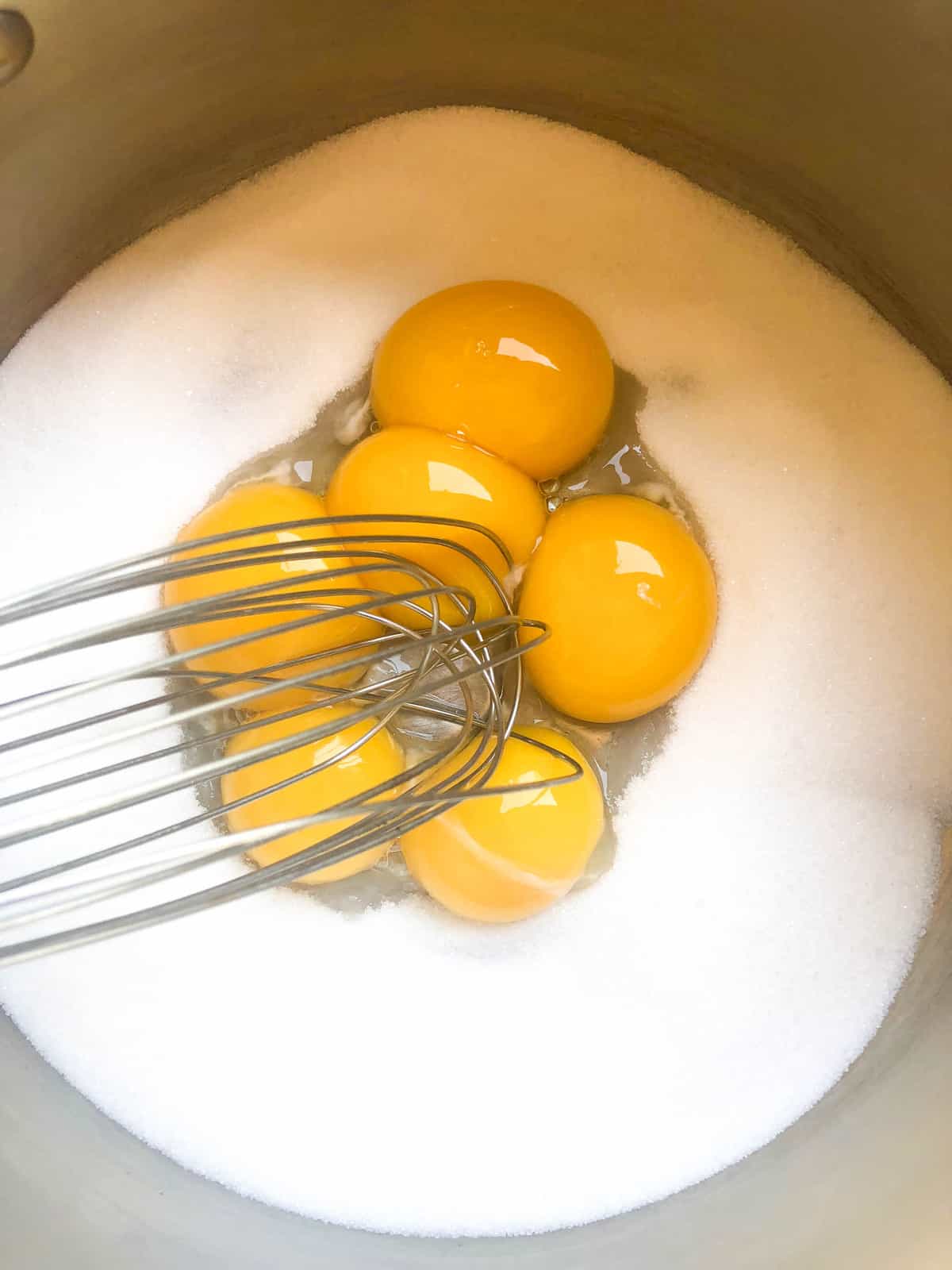 In a large saucepan, mix the egg yolks with the sugar and whisk over medium heat until thickened.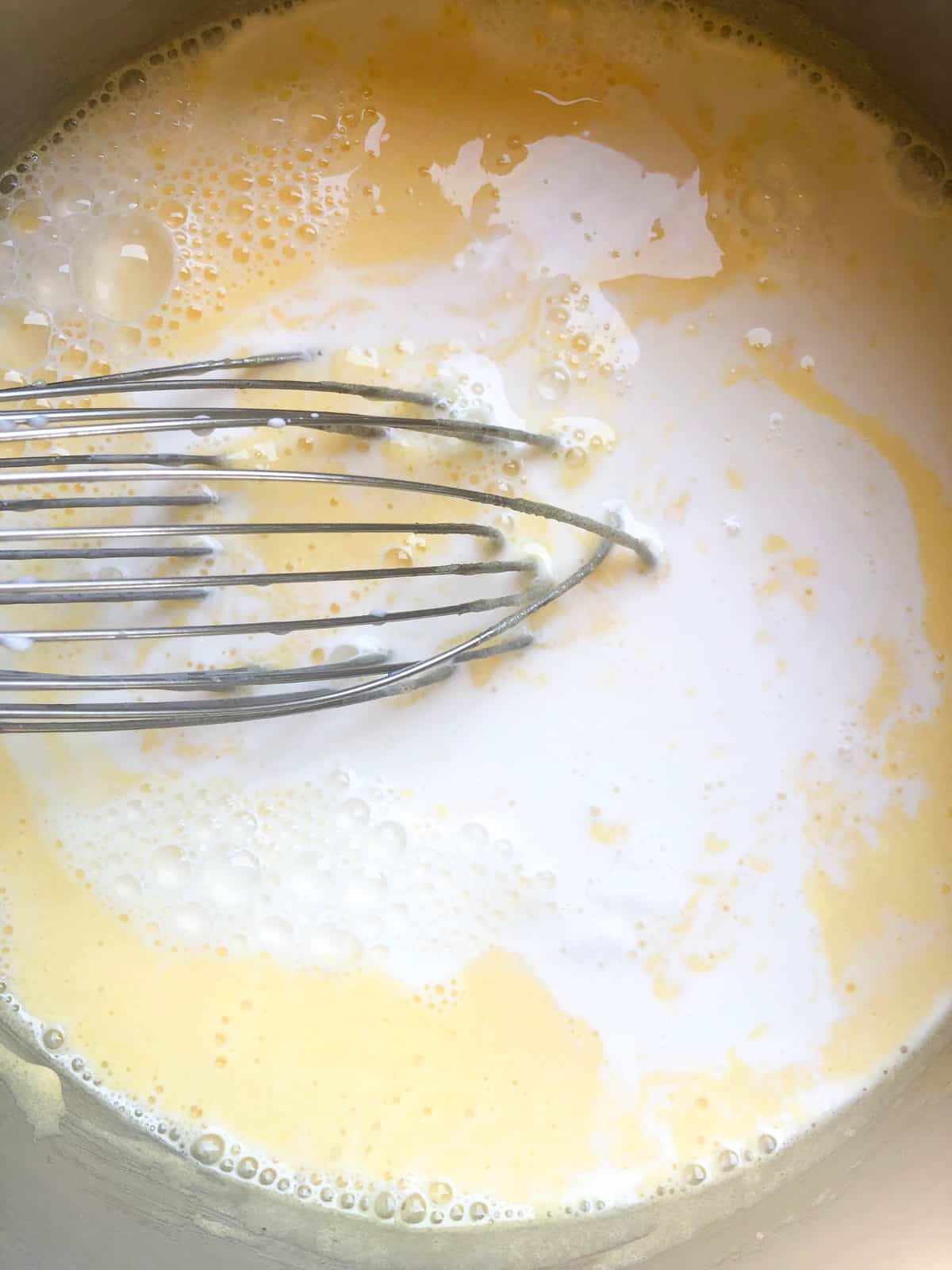 Pour in the cream and milk and heat through until thickened. Pour a cup of the custard into the blender with the garlic and blend until smooth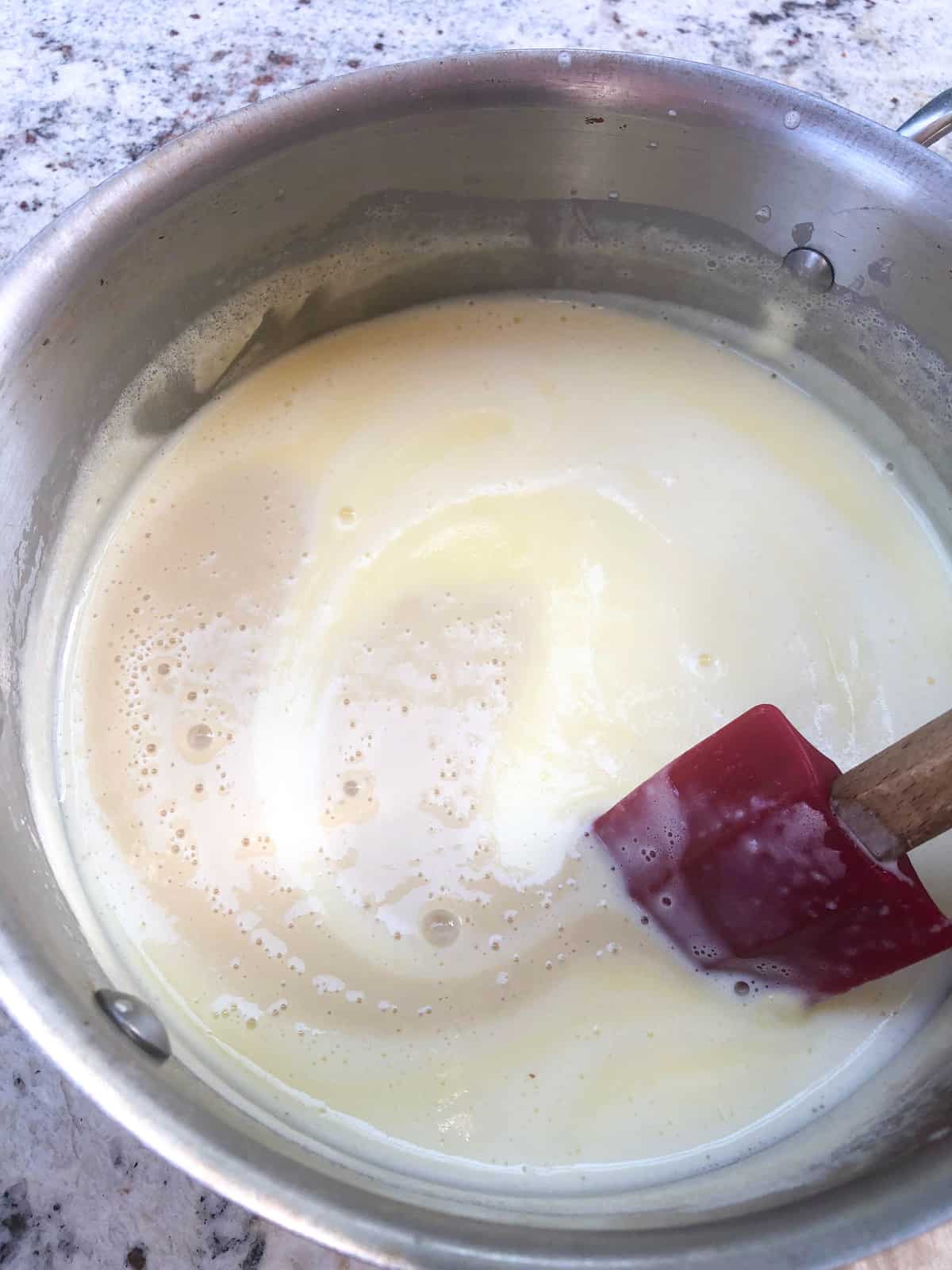 Pour the garlic mixture into the saucepan and heat through. Cool in the pan after pressing plastic film over the top to keep a skin from forming.
Once cooled, pour into your ice cream attachment and freeze for a few hours.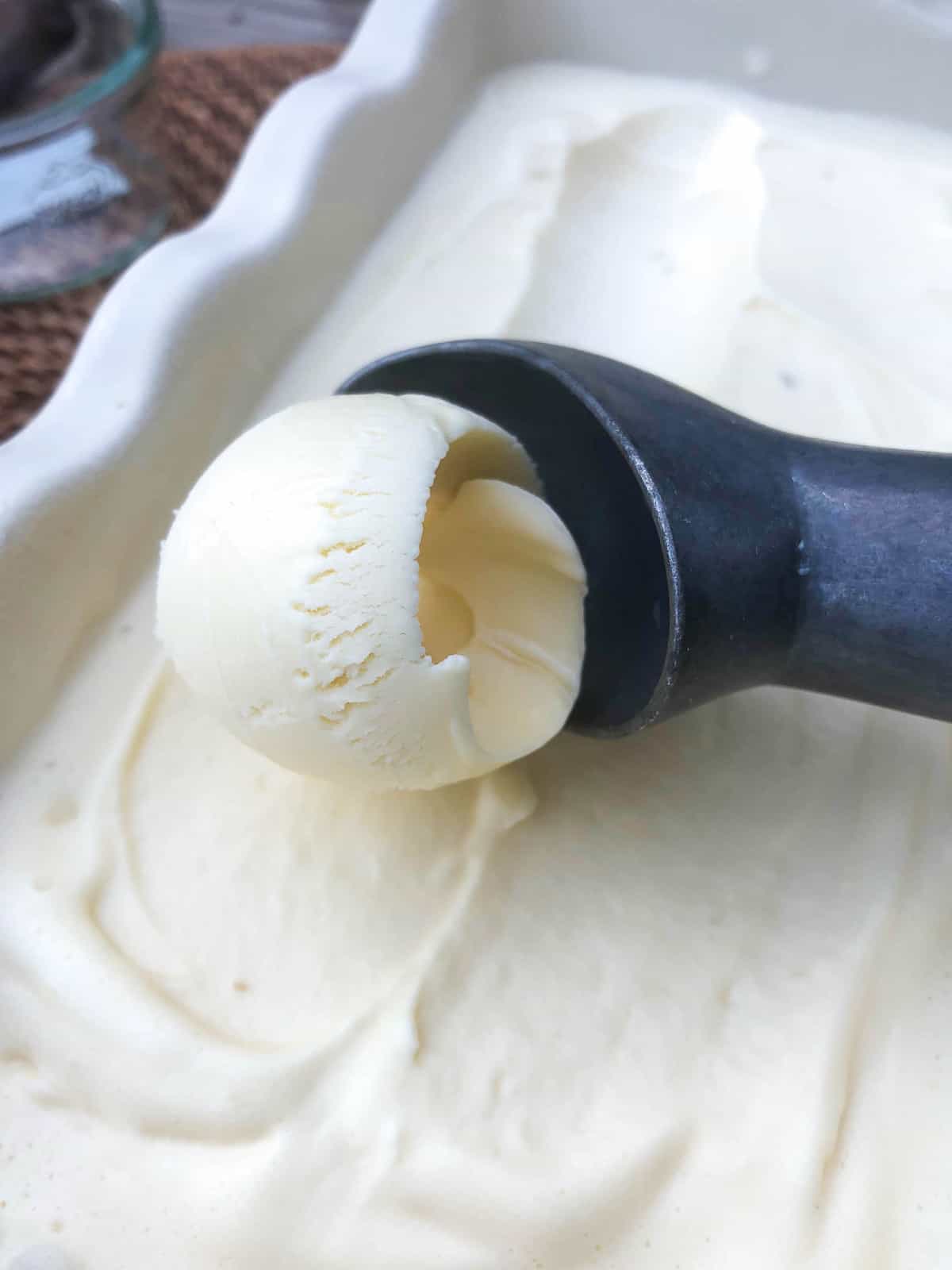 Once firm, scoop and enjoy!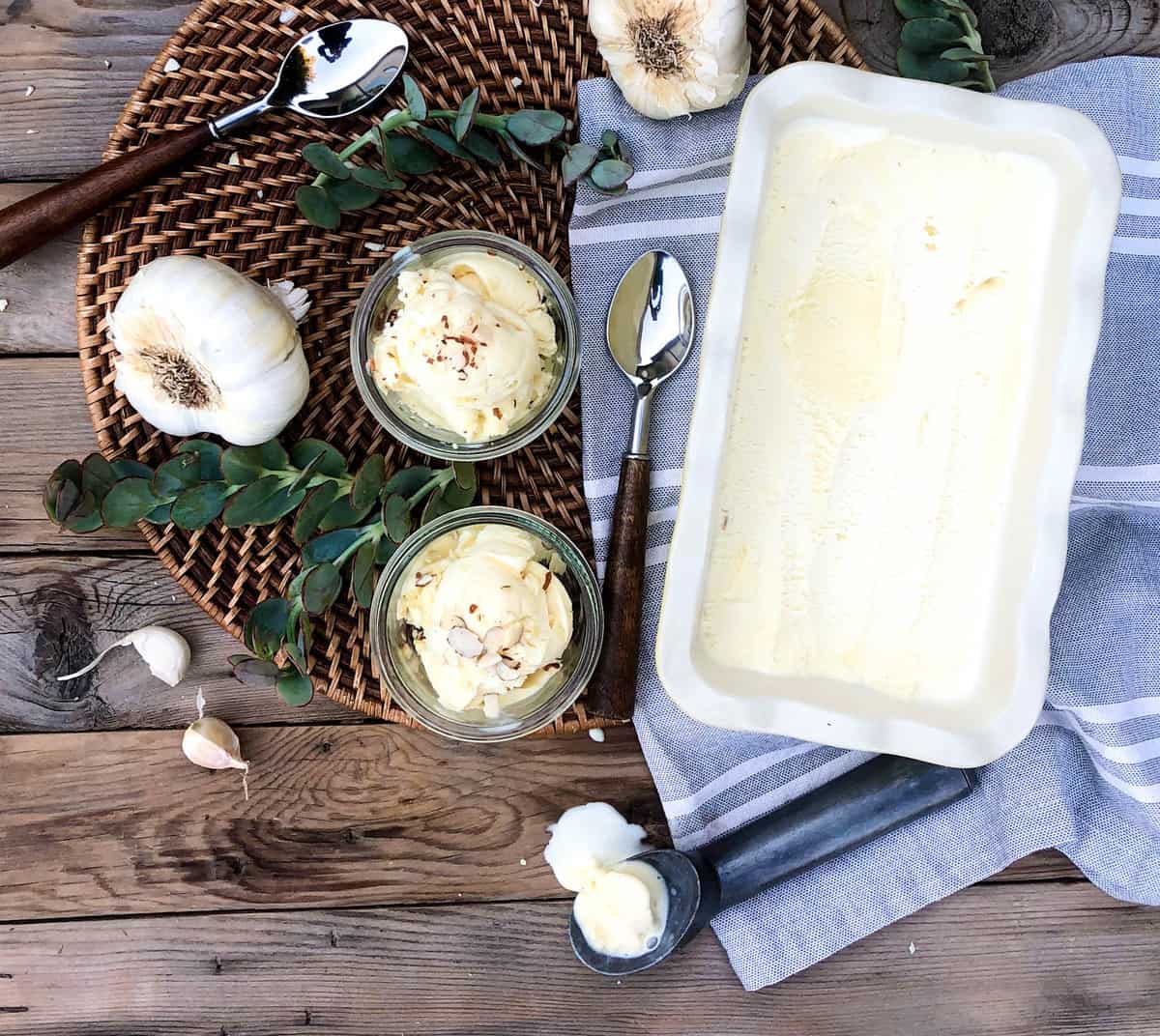 I topped mine with toasted, sliced almonds. The crunch is fabulous against the creaminess of the ice cream!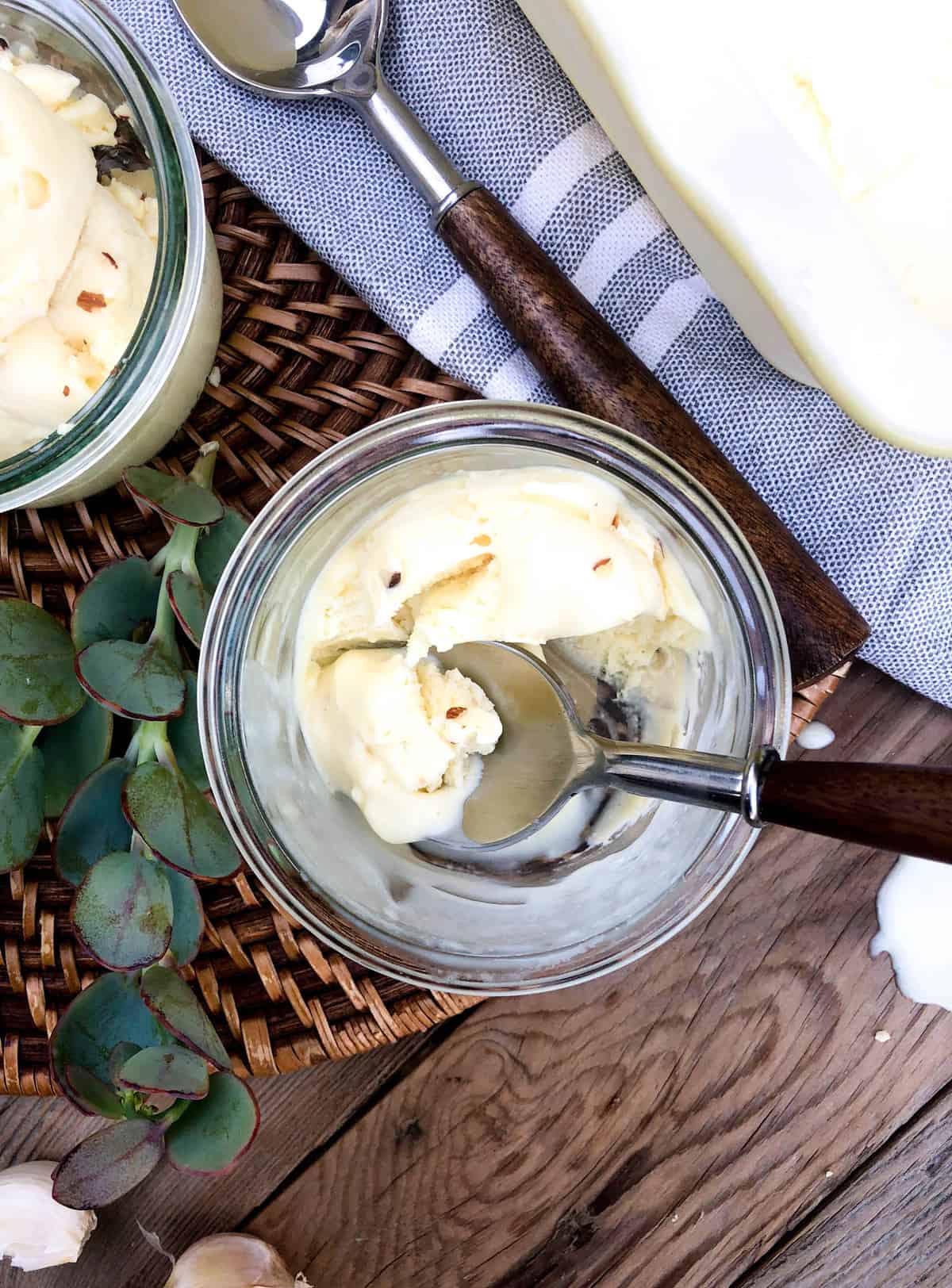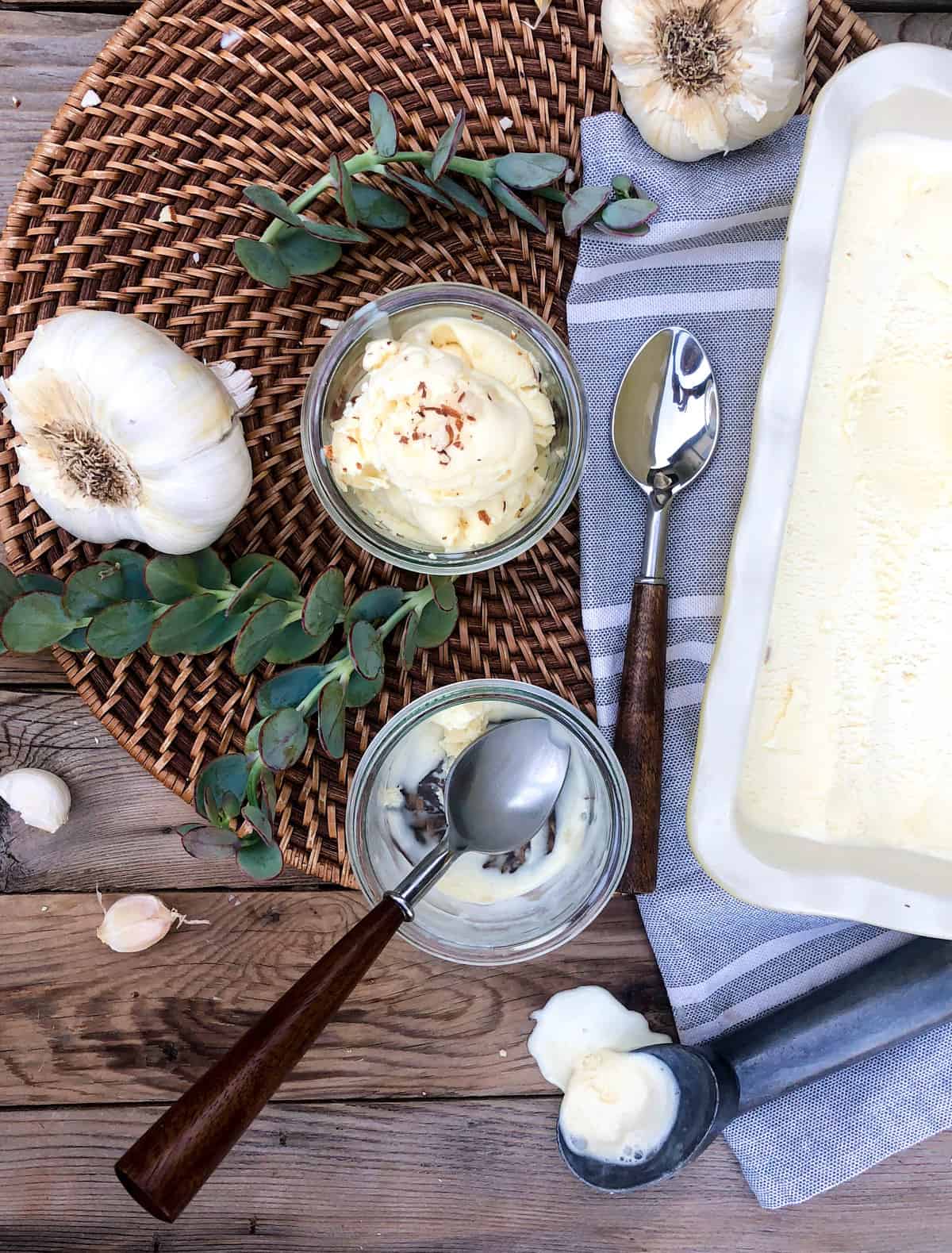 So, if you want to keep the vamps away this Halloween, or if you want to enjoy a perfect fall treat, take the time to make this fabulous dessert.
You won't be disappointed!
Roasted Garlic Ice Cream
Ingredients
1 large head garlic
1 tbsp. olive oil
3/4 cup sugar
1/4 tsp. kosher salt
6 egg yolks
2 cups whole milk
1 cup heavy cream
1 tsp. vanilla extract
1/4 cup sliced almonds, toasted (optional)
Instructions
Heat oven to 350 degrees.

Slice top of garlic head off and set cut side up on a double layer of aluminum foil. Drizzle with oil and 2 tbsp. water; wrap into a tight package. 

Bake until cloves are very tender, about an hour; let cool slightly. Squeeze garlic cloves from bulb into a blender; set aside.

Whisk sugar, salt, and yolks in a 4-qt. saucepan until pale yellow, about 2 minutes. Stir in milk and cream; cook over medium, stirring occasionally, until thickened and mixture coats the back of a spoon, about 10 minutes.

Transfer 1 cup custard to blender with garlic and the vanilla; purée until smooth and stir into remaining custard. Cover custard with plastic wrap, pressing it against the surface of the custard; chill.

Pour into an ice cream maker and freeze according to manufacturer's instructions. Transfer to an airtight container and seal; freeze until set, about 4 hours.

Scoop and top with toasted almonds.