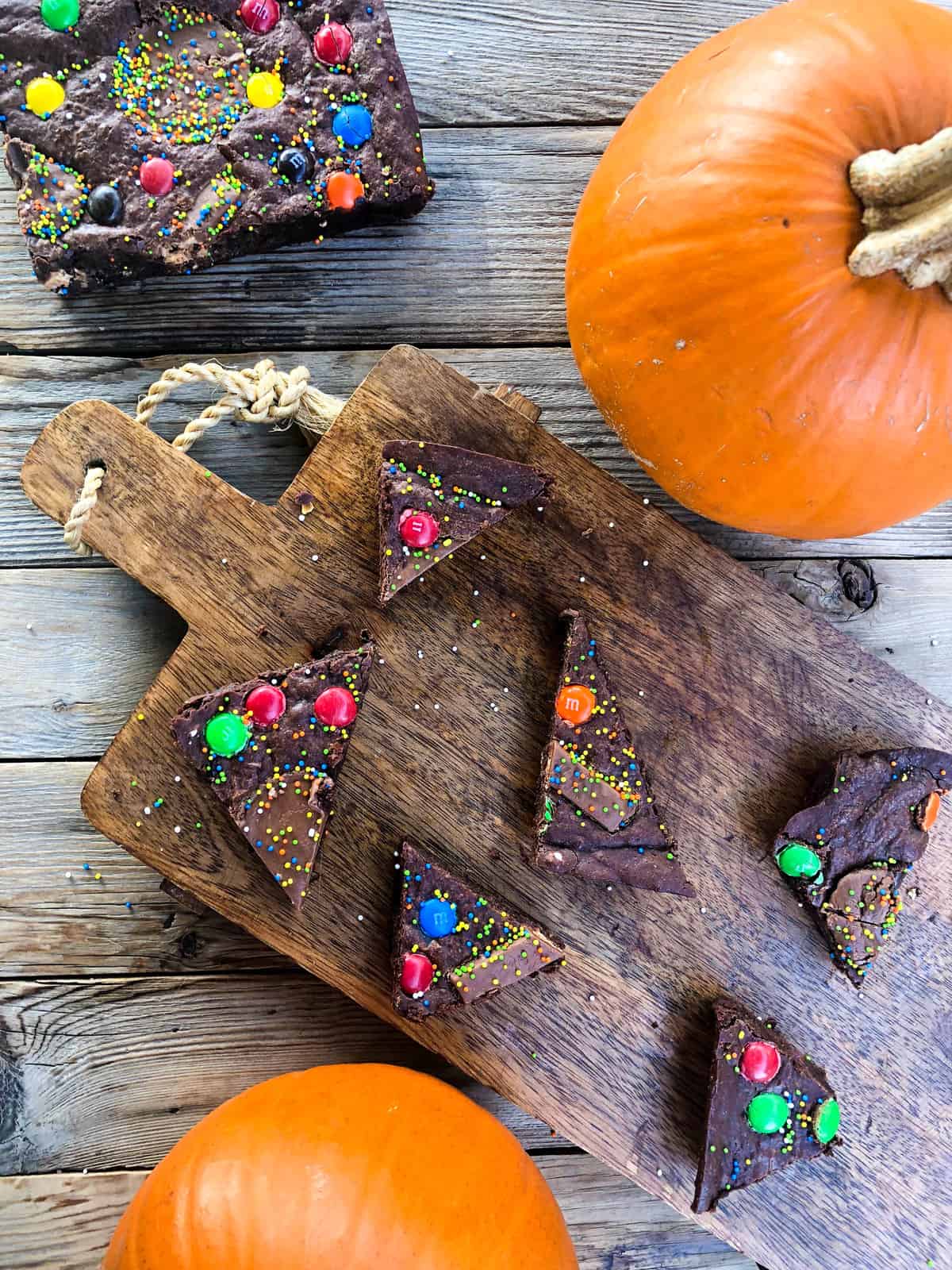 CA GROWN Blog
Discover. Learn. Connect.
Witch's Brew Brownies
November 6, 2018
Eat the Season!
Sign Up For Weekly Recipes
« Back to Recipes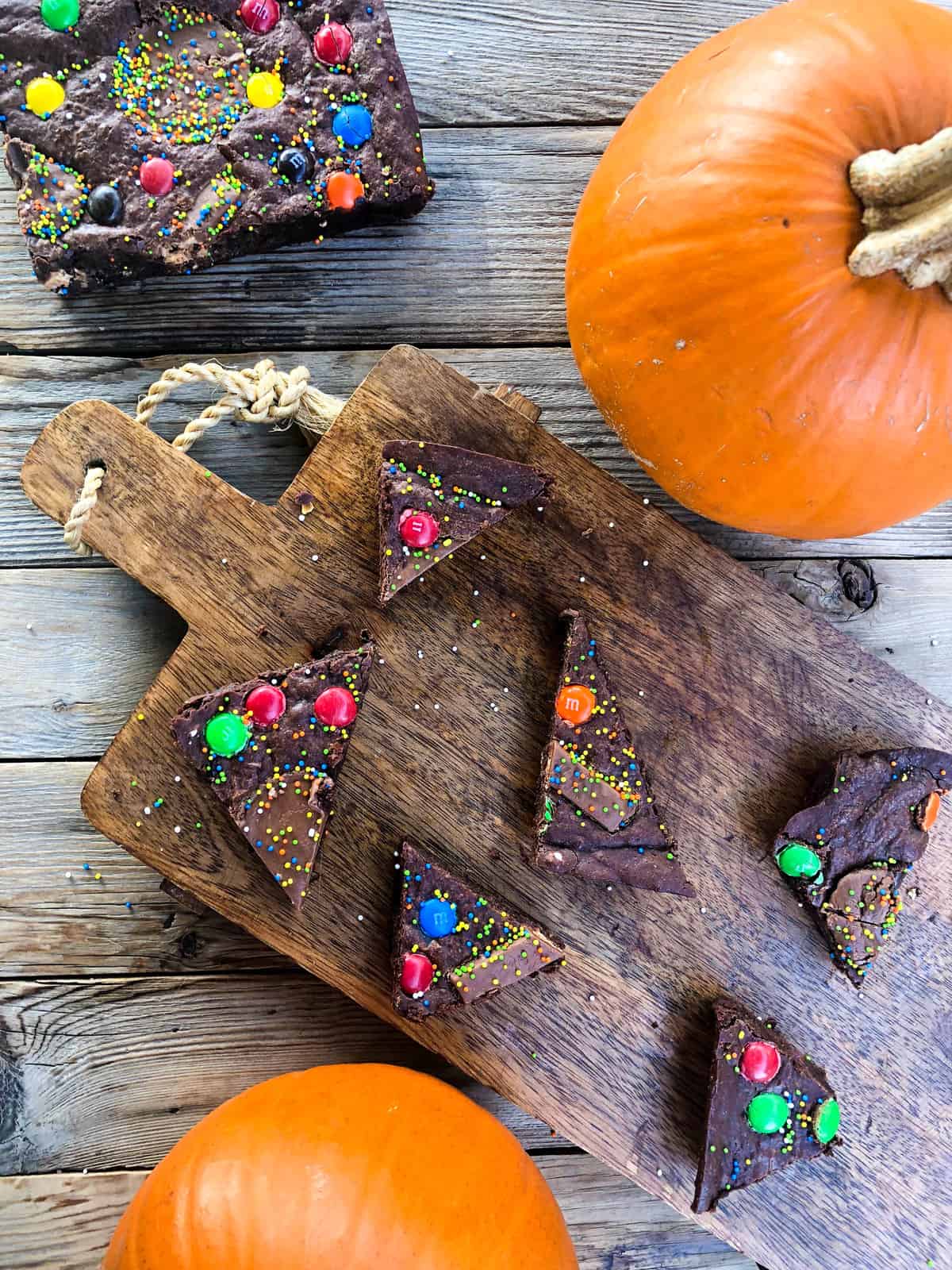 Witch's Brew Brownies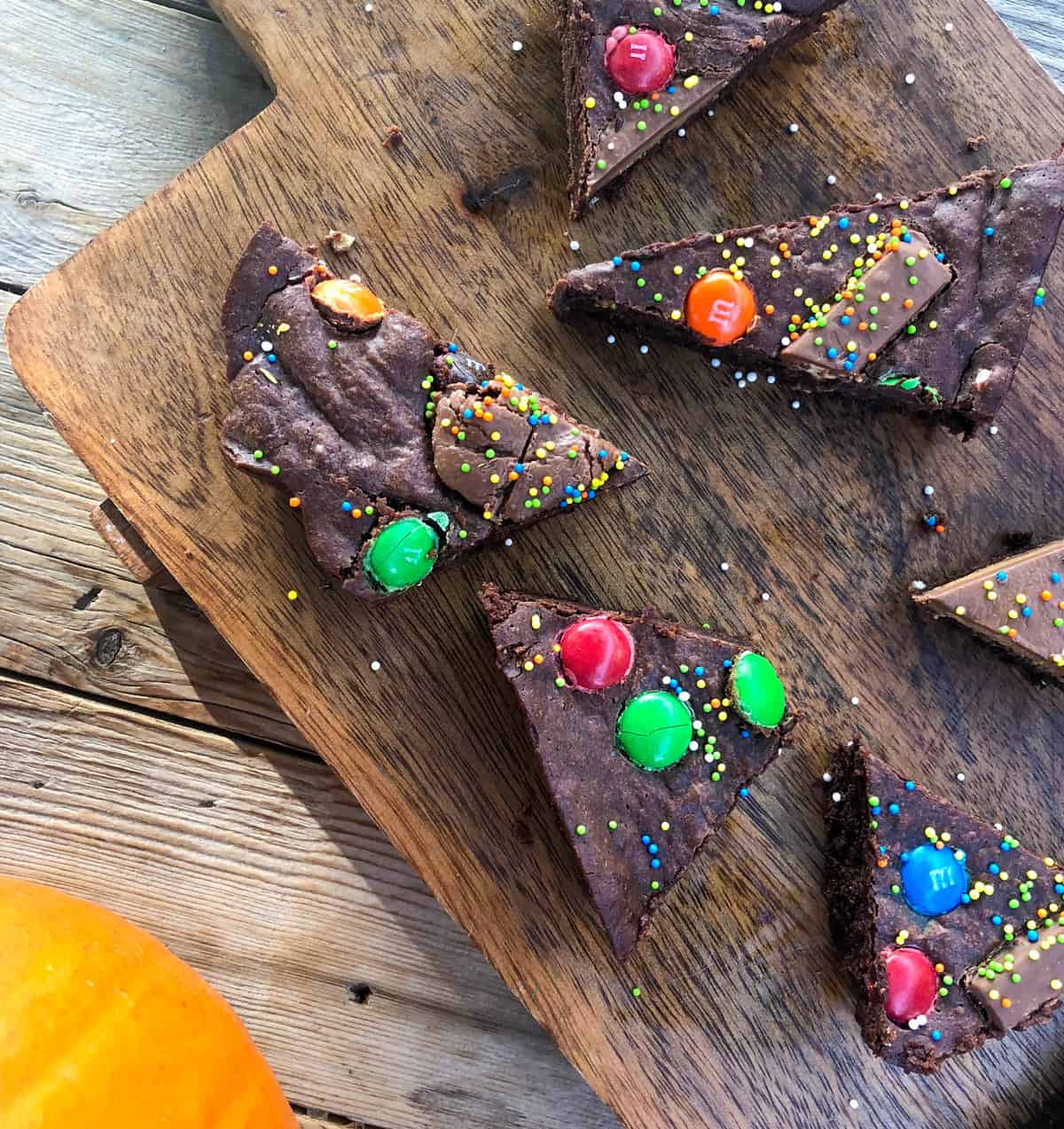 Now that Halloween is over and my house is chock-full of candy from my daughter's trick-or-treating loot, I set out to use up some of the surplus.
I've made brownies in the past using applesauce but have never even contemplated using prunes. The prunes deliver a superbly moist consistency that is unmatched! And no need to worry about them tasting like "a brownie made with prunes"…. the flavor is fabulous, and trust me….if you have a few people in your house that are shy of dried plums, shhh…no one will ever know!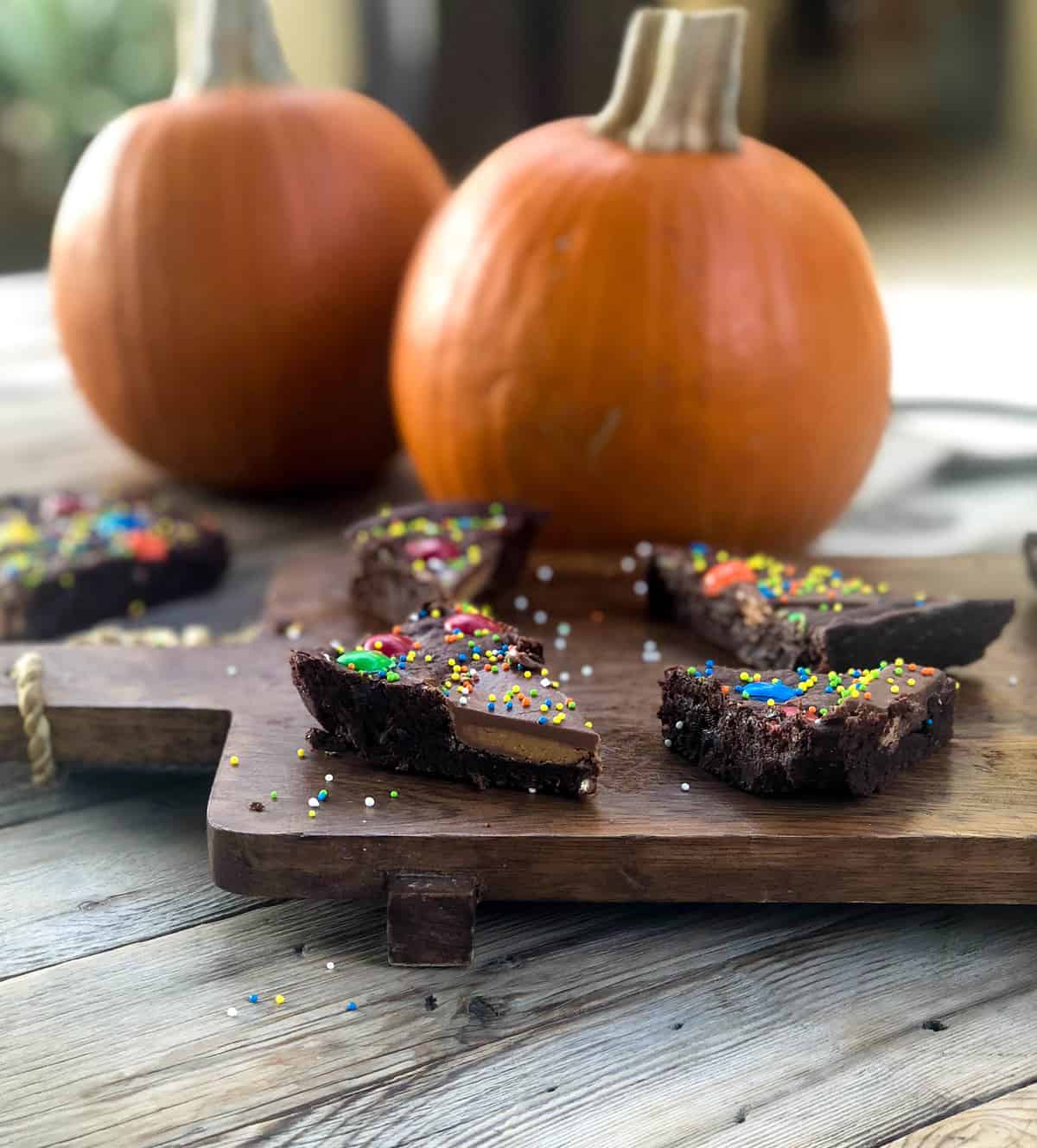 Can you just look at that gooey goodness?
We start by melting semi-sweet chocolate and butter over a medium heat in a heavy saucepan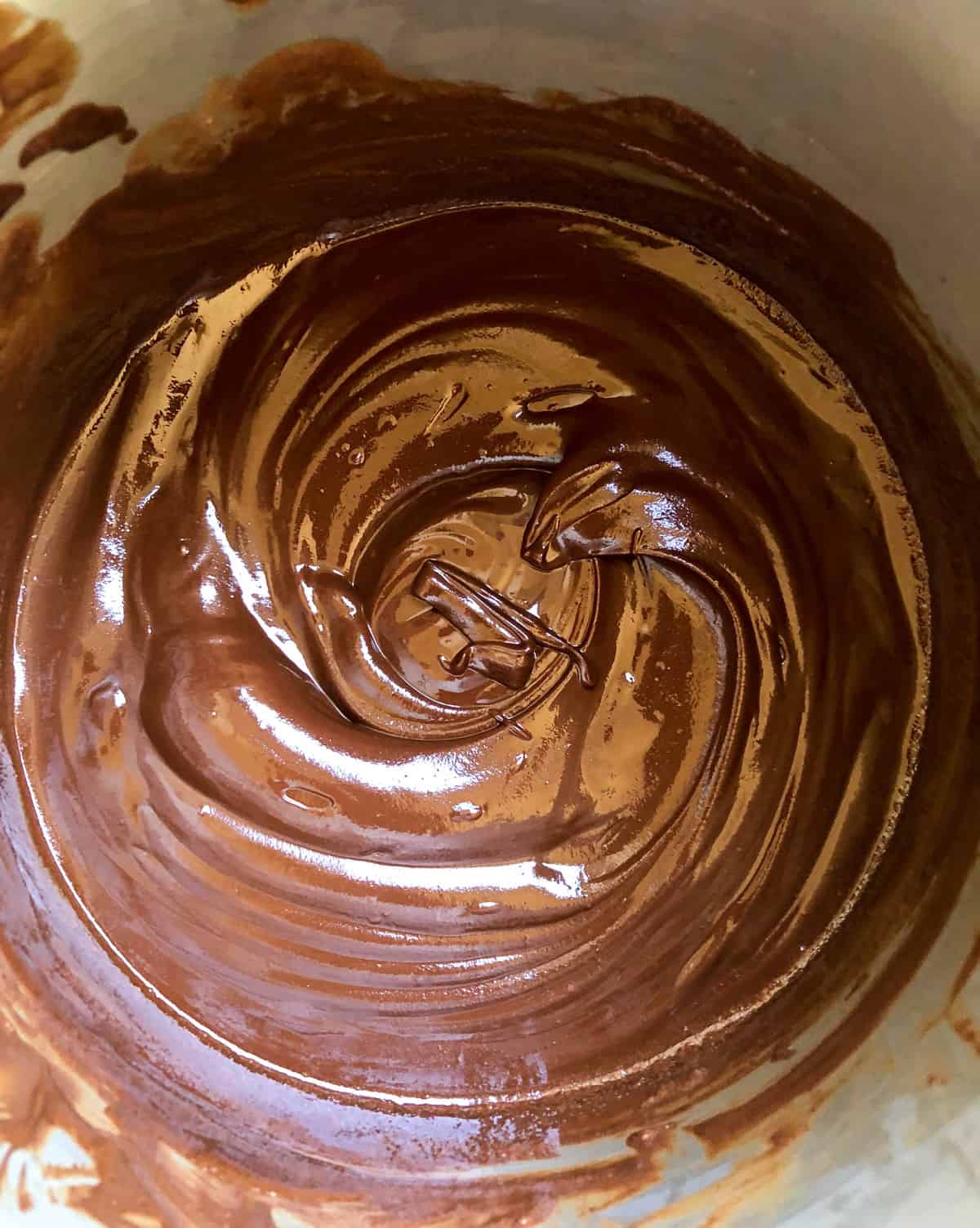 It will be smooth and melted and fabulous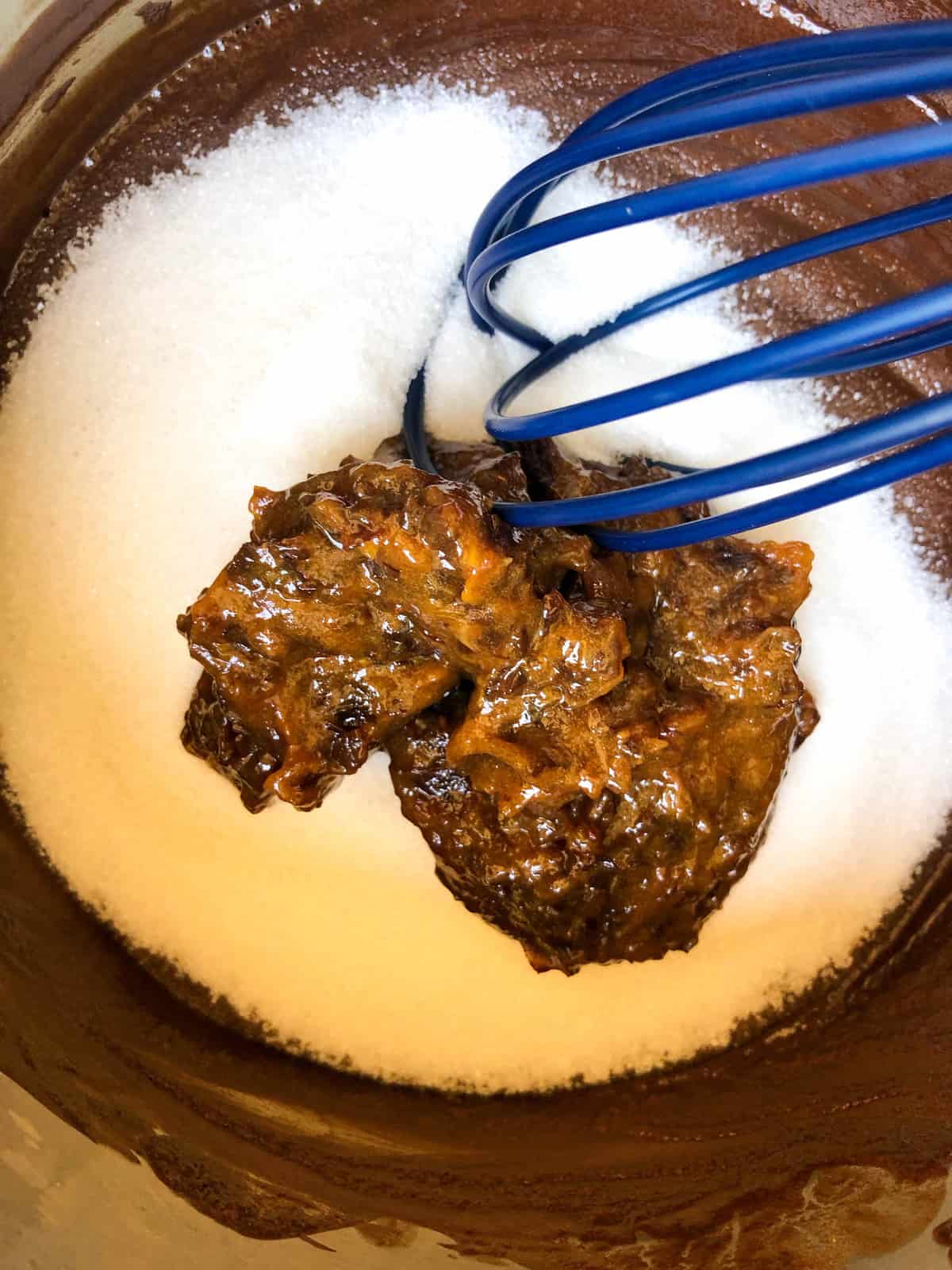 Add in sugar and prune puree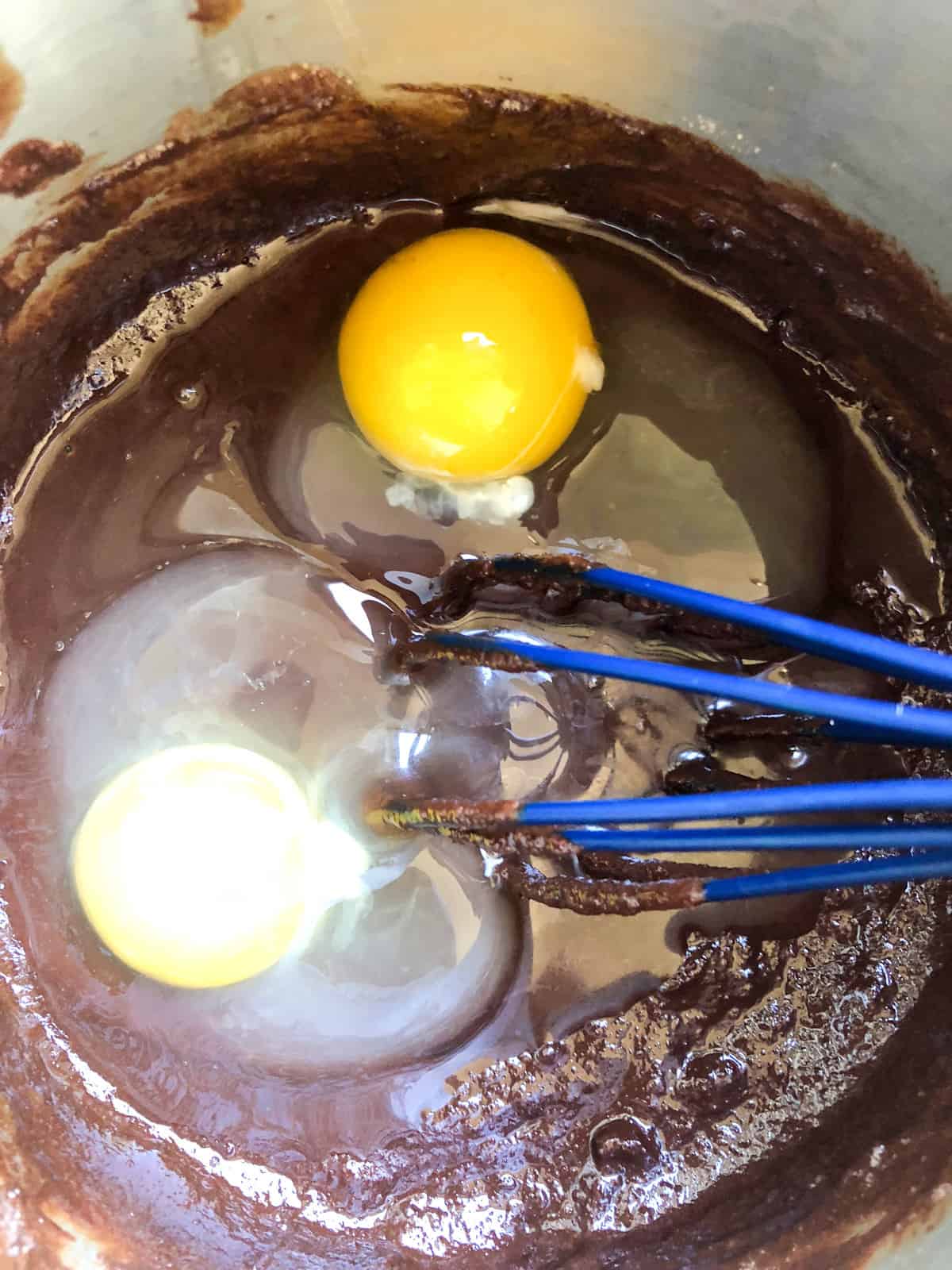 Whisk in the eggs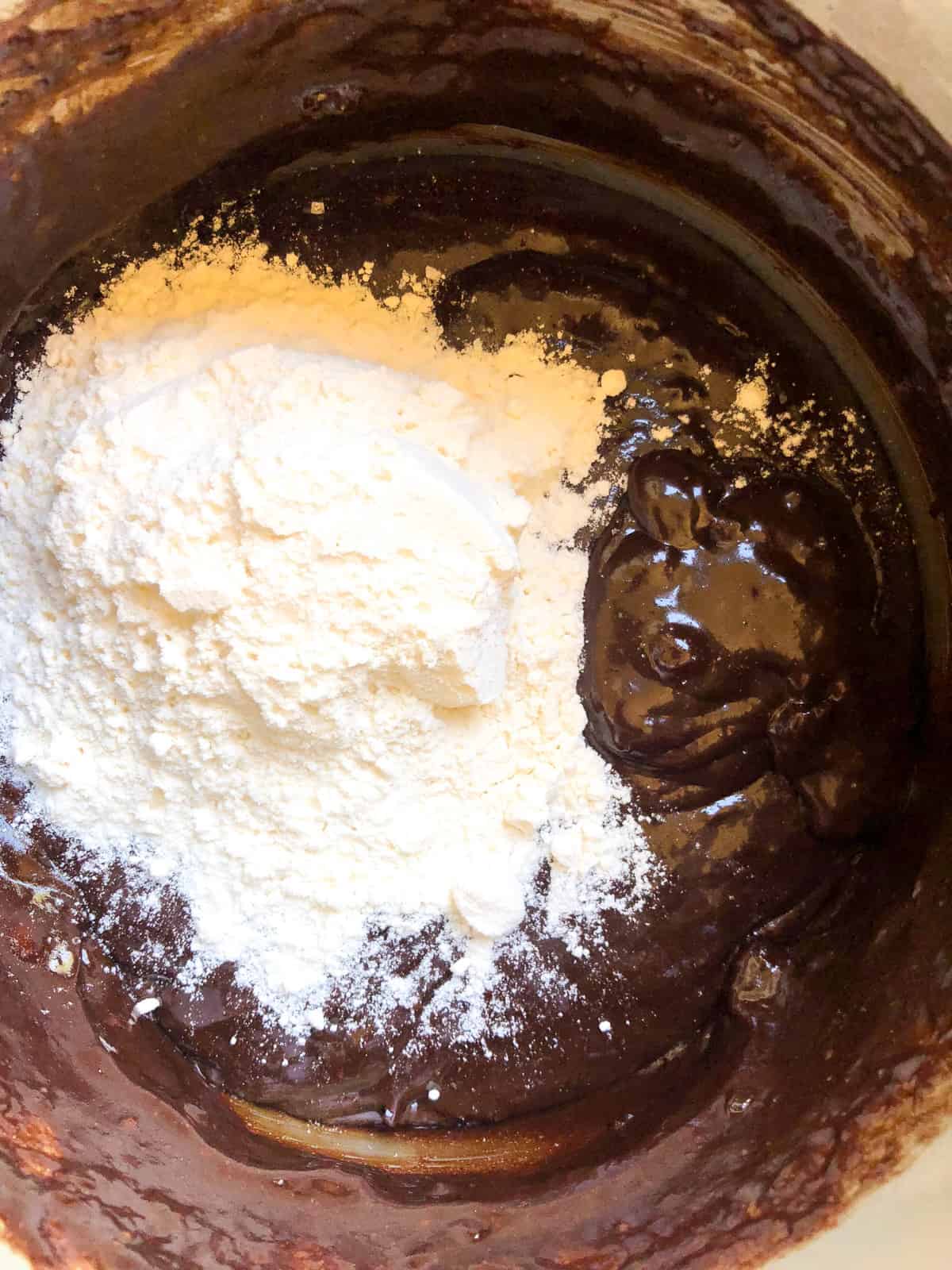 Add the flour and salt and fold until blended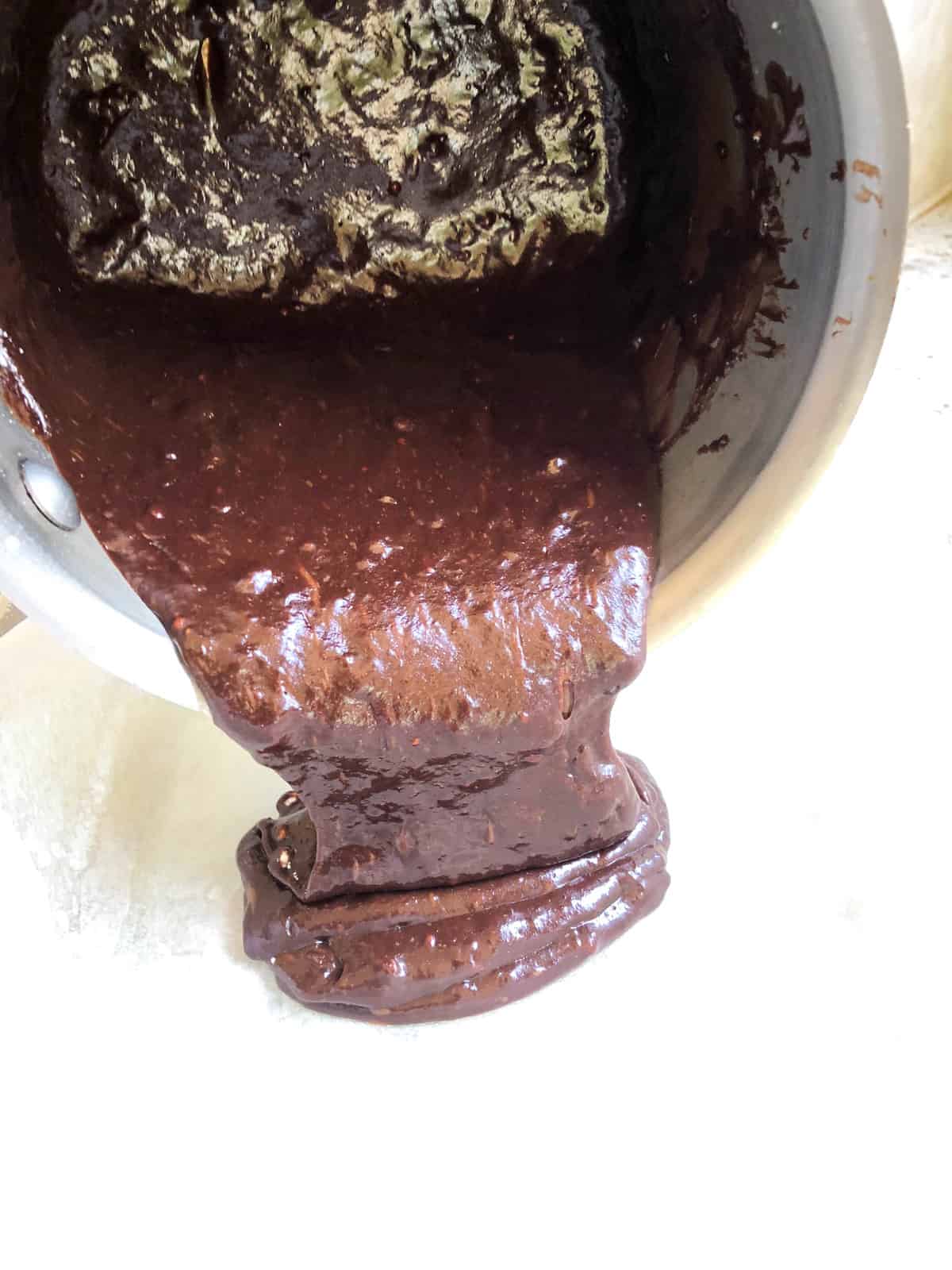 Pour into a parchment paper-lined pan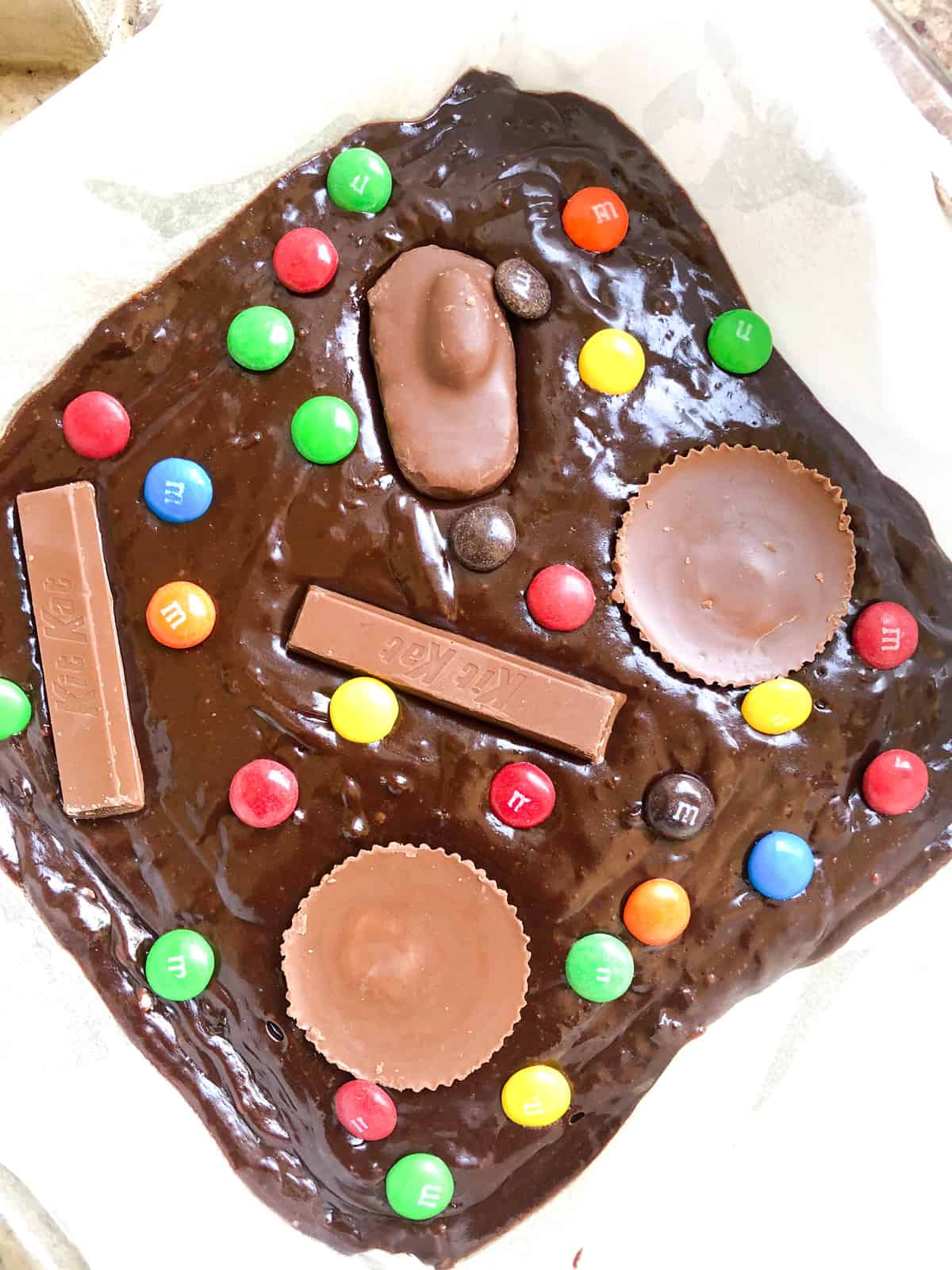 And top with any chocolate candy leftovers you have. I should've piled them on even more, so don't be shy!
Bake for about 30 minutes or until set. Top with colorful sprinkles and allow to cool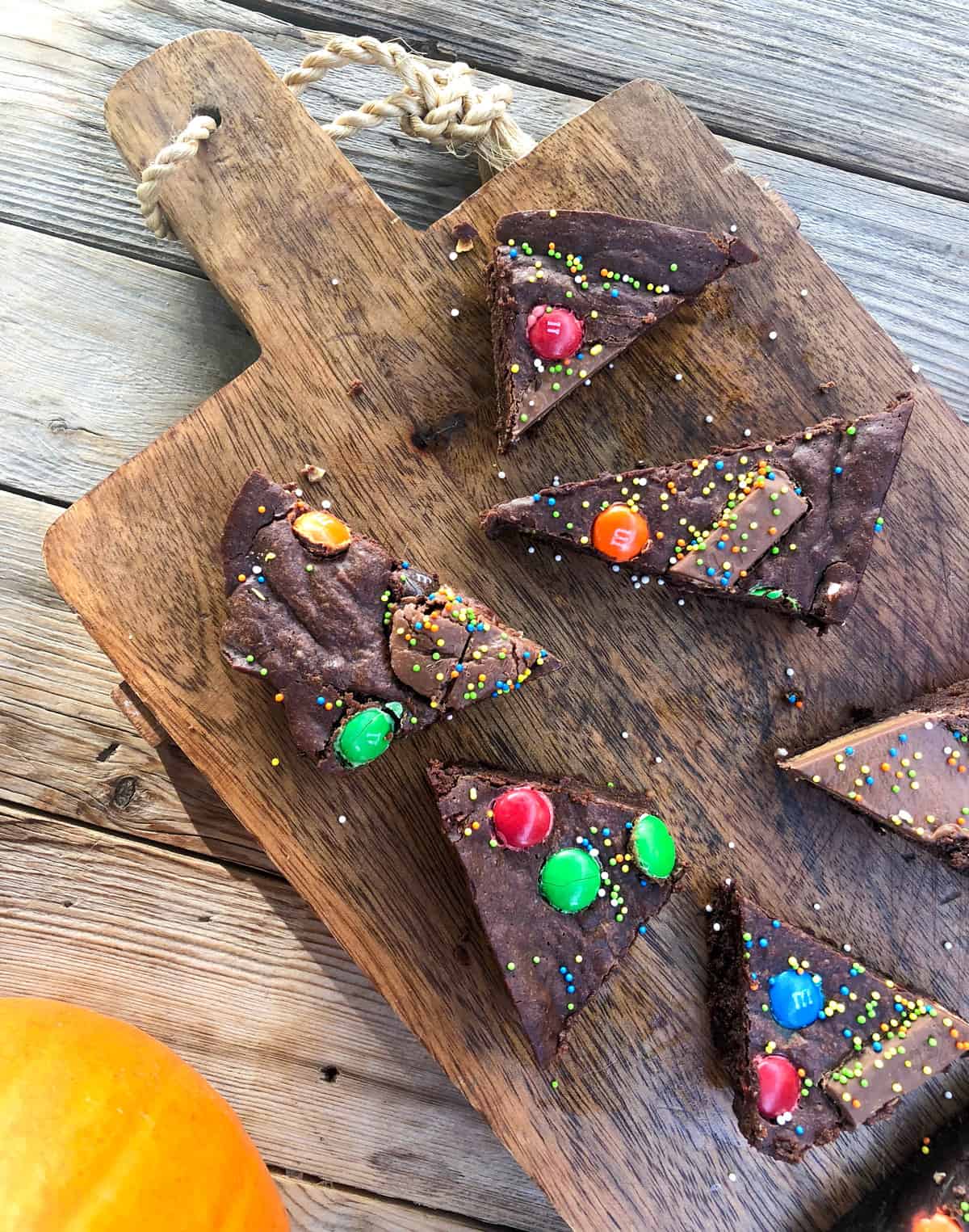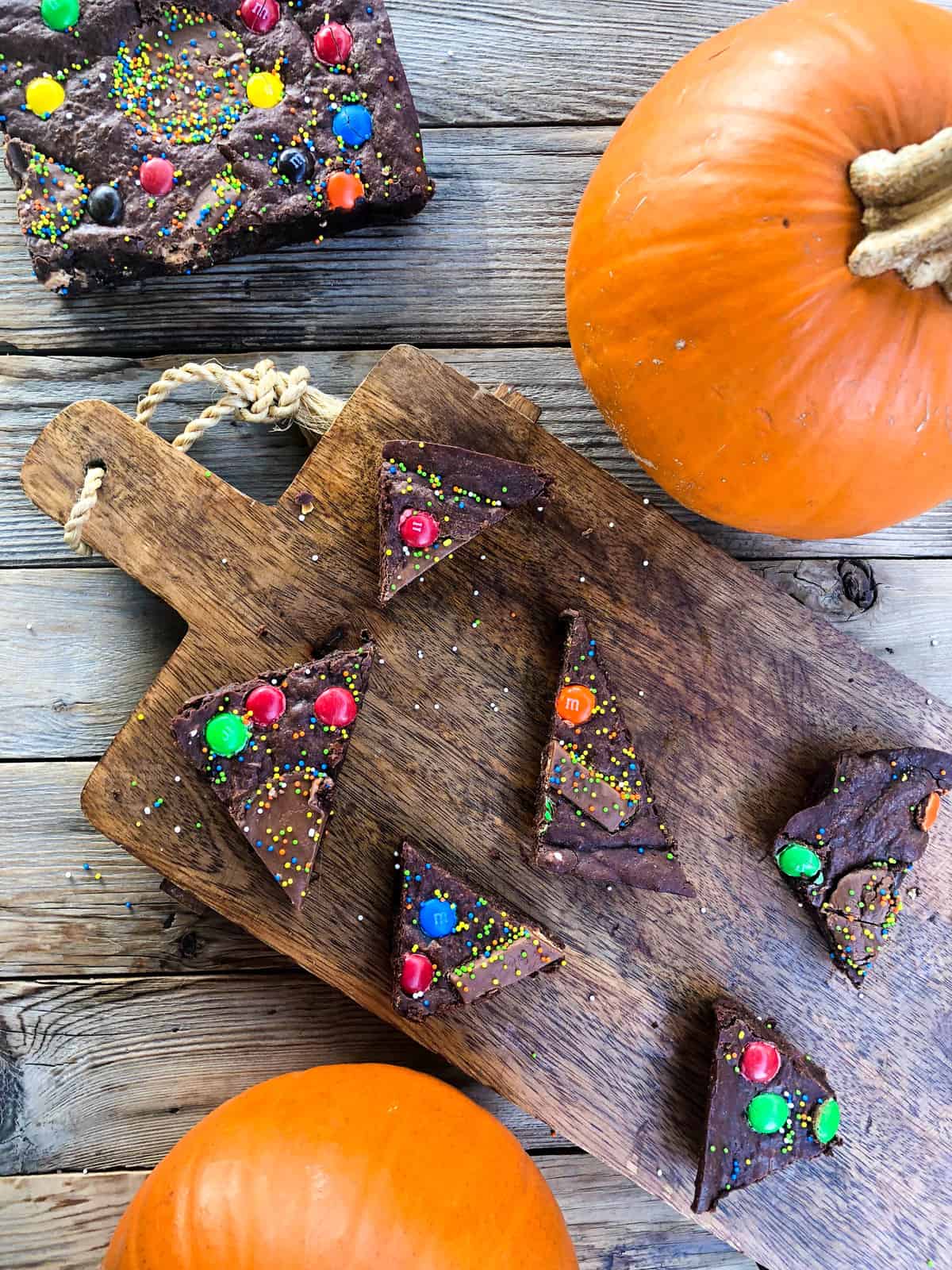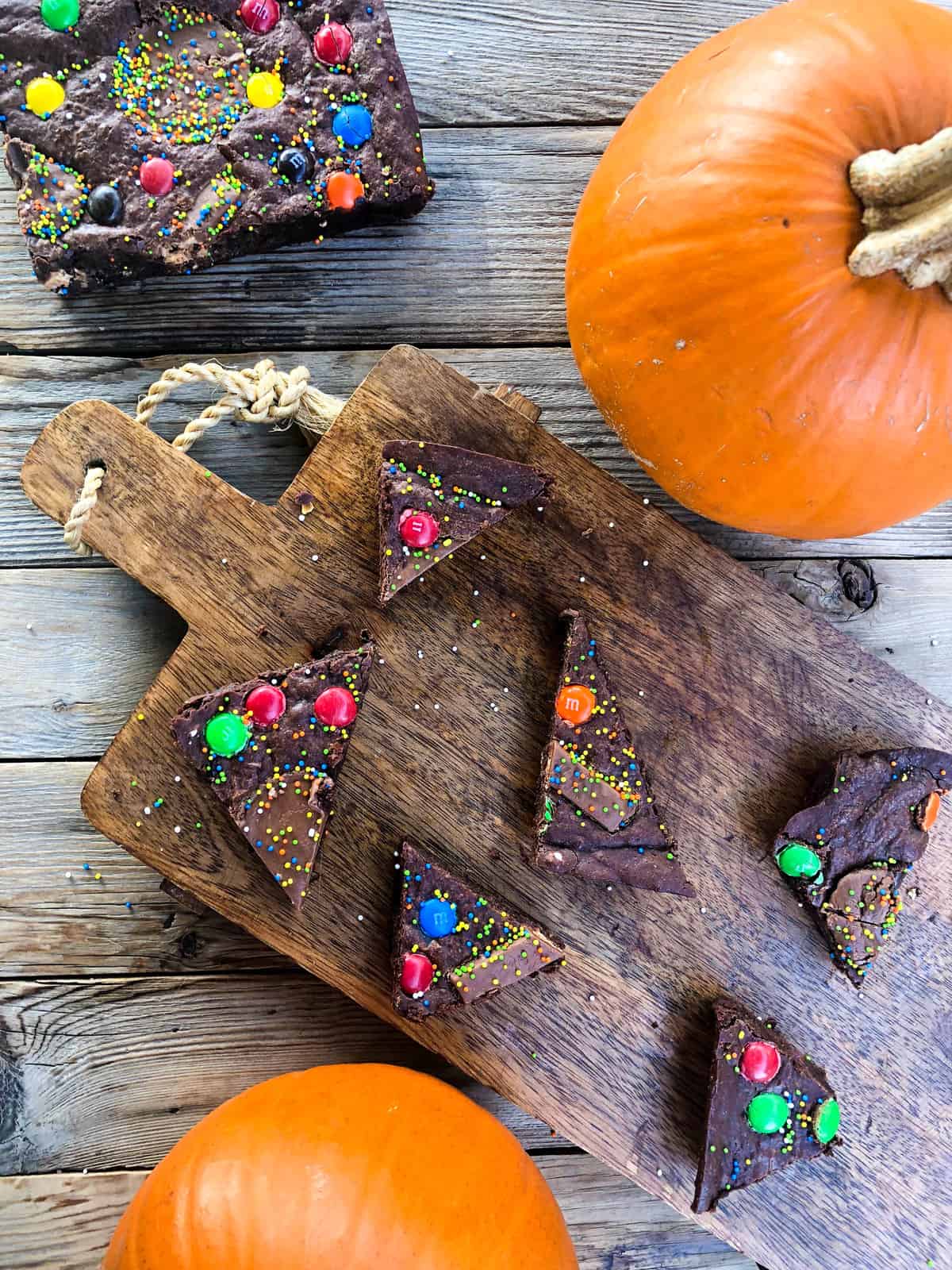 Enjoy these Witch's Brew Brownies
Here is the easy recipe for ya…
Witch's Brew Brownies
2018-11-06 20:00:24
Ingredients
8 ounces semisweet chocolate
1/4 cup butter
1/2 cup sugar
1/4 cup California Dried Plum purée (http://www.californiagrown.org/recipes/how-to-make-dried-plum-puree-and-how-to-use-it/)
2 large eggs
1 t. vanilla extract
1/3 cup all-purpose flour
Pinch salt
Instructions
Heat oven to 325ºF. Spray an 8X8-inch baking pan with cooking spray and line with parchment paper, leaving the paper overhanging on 2 sides. Spray paper with cooking spray.
In a heavy saucepan, melt chocolate and butter over medium heat. Whisk in sugar and dried plum purée until mixed
Whisk in eggs and vanilla.
Fold in flour and salt just until blended. Scrape batter into prepared pan, spreading it evenly.
Top with unwrapped chocolate candies. Press down gently so the batter is surrounding the sides.
Bake about 30 minutes or until a cake tester inserted into the brownies comes out clean. Top with colorful sprinkles.
Cool in pan at least 10 minutes; remove from pan and cut into 2-inch squares.
Adapted from INSPIRATION
California Grown https://californiagrown.org/