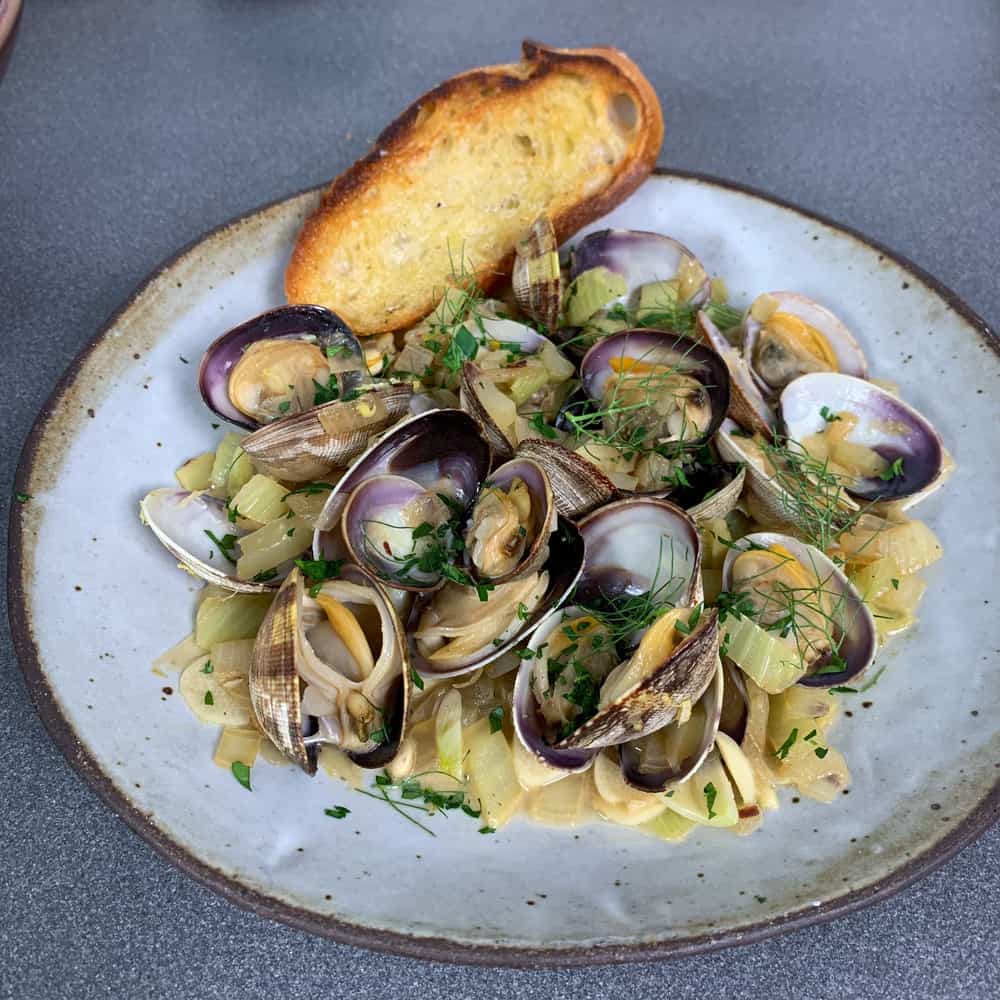 CA GROWN Blog
Discover. Learn. Connect.
Celebration of California Garlic: Spicy Garlicky Clams Recipe by Spencer Huey
May 16, 2023
Eat the Season!
Sign Up For Weekly Recipes
« Back to Recipes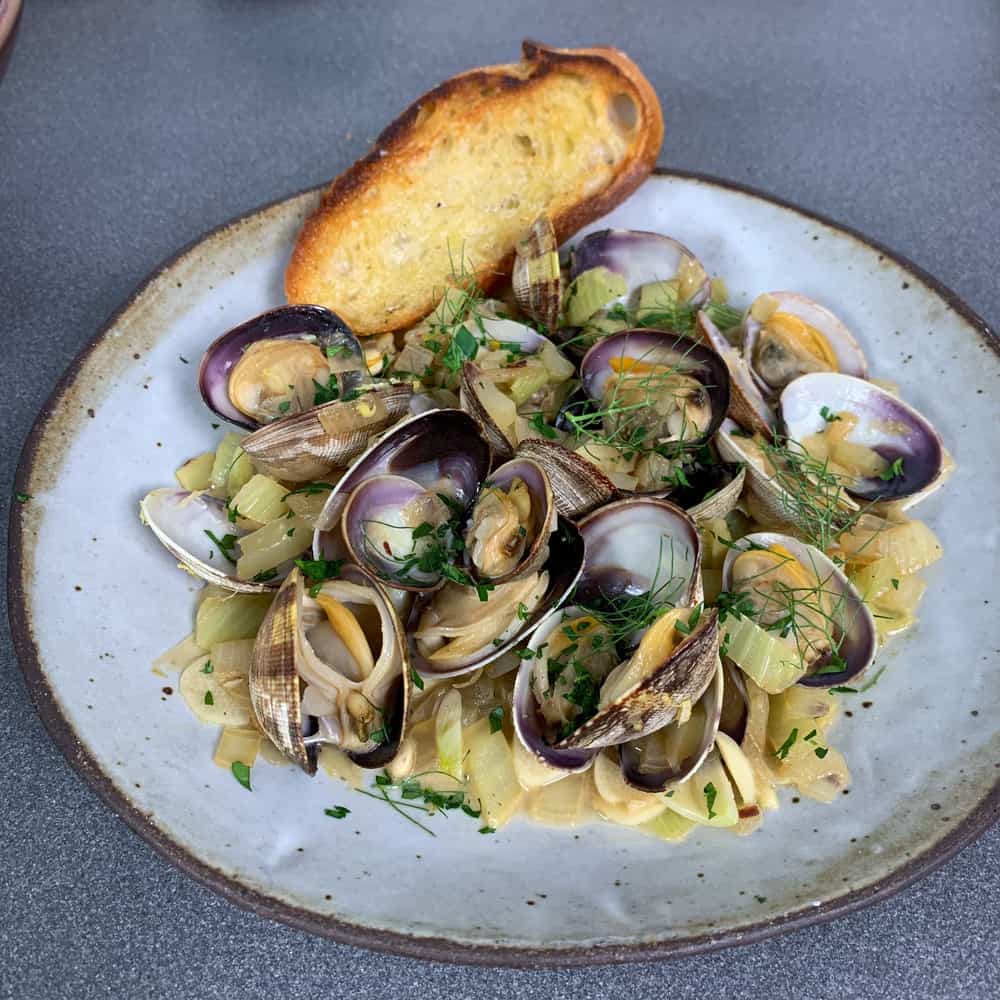 Celebration of California Garlic: Spicy Garlicky Clams Recipe by Spencer Huey
This Spicy Garlicky Clams recipe from Spencer Huey makes the most of California grown garlic, and uses lemon, olive oil and wine to make an incredible sauce – plus garlic toast! Be sure to chill the rest of the white wine you cook with – you'll want a glass (or two) with these amazing garlic clams.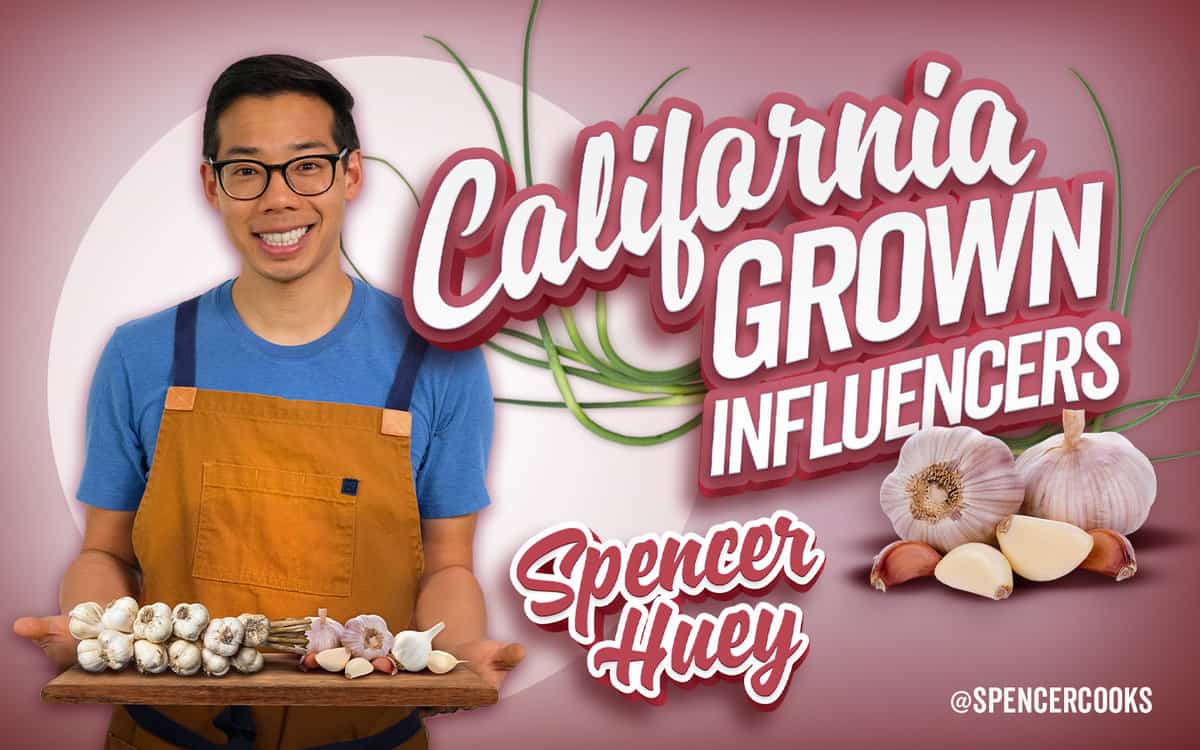 From Spencer:
Garlic plays an essential role in so many food cultures all over the world. Personally, I can't imagine cooking without it. I use garlic in vinaigrettes, sauces, braises, marinades and stir fry recipes, and in this clams recipe of course. I love how it can add a subtle savoriness when using it to sauté greens or it can be assertive and punchy like in this aioli.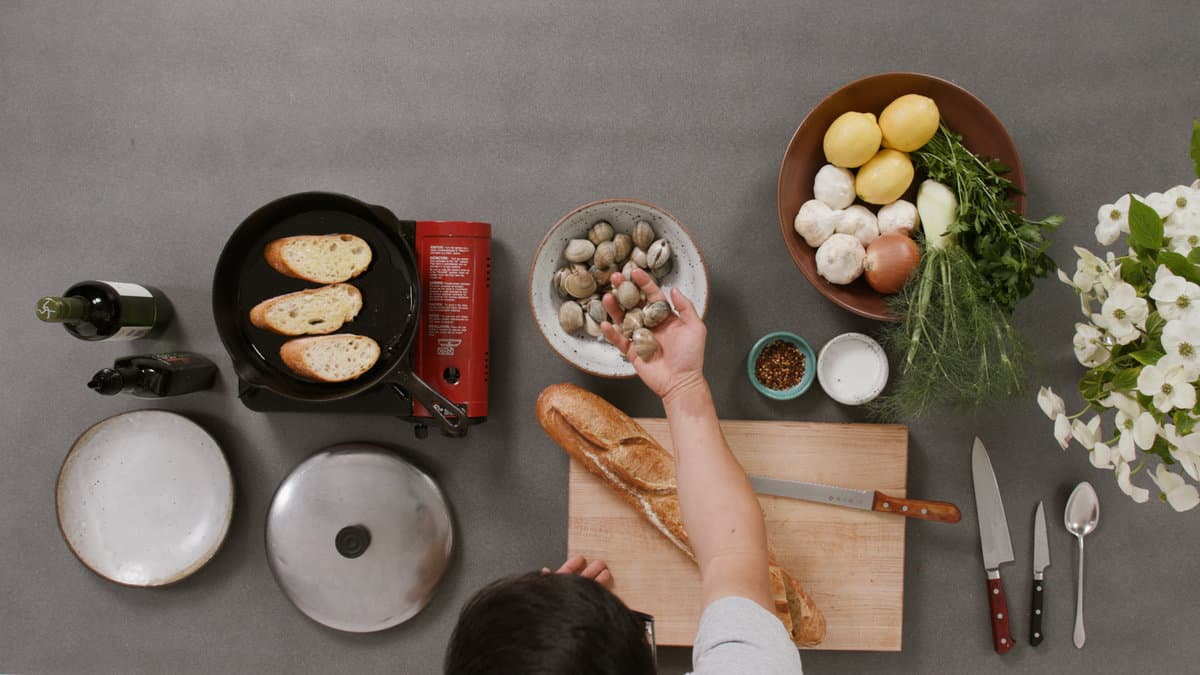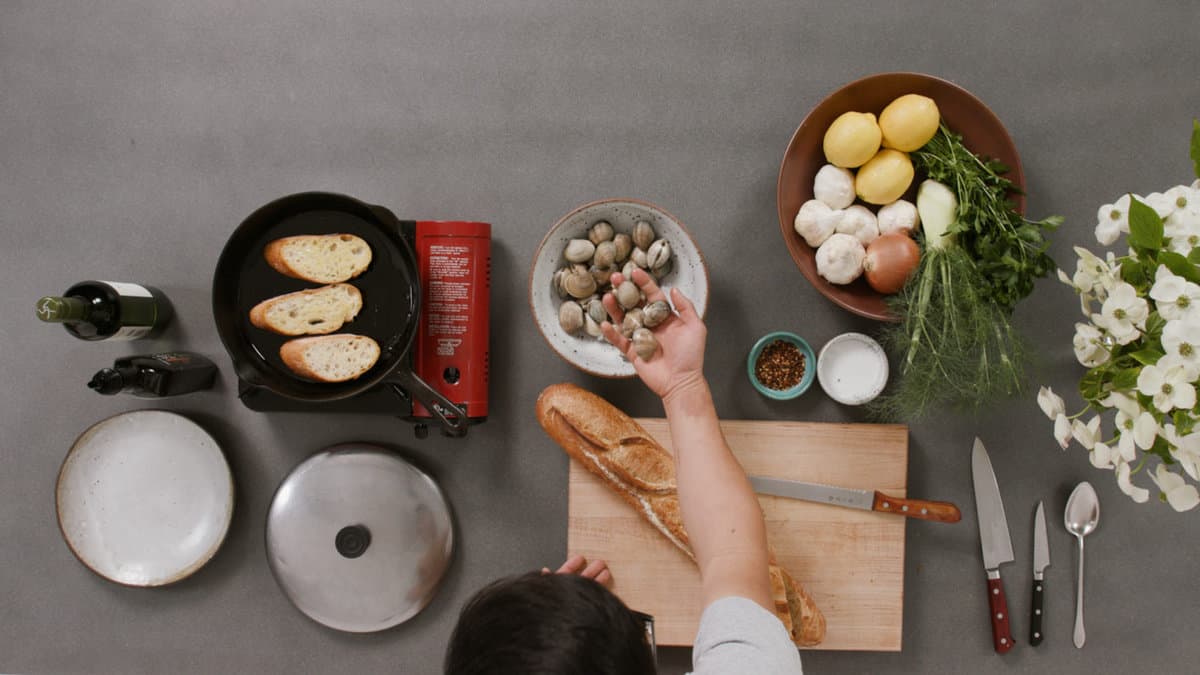 California garlic is available all year long!
I'm so glad that California garlic is available year-round. Most people know how famous the city of Gilroy is for garlic, but what people might not know is that most of the garlic is grown in California's central San Joaquin Valley. In fact, garlic is an "Only in California" crop, meaning that California grows over 99% of the commercial garlic in our nation. You can support California farmers by looking for a California or USA origin sign when shopping at the market.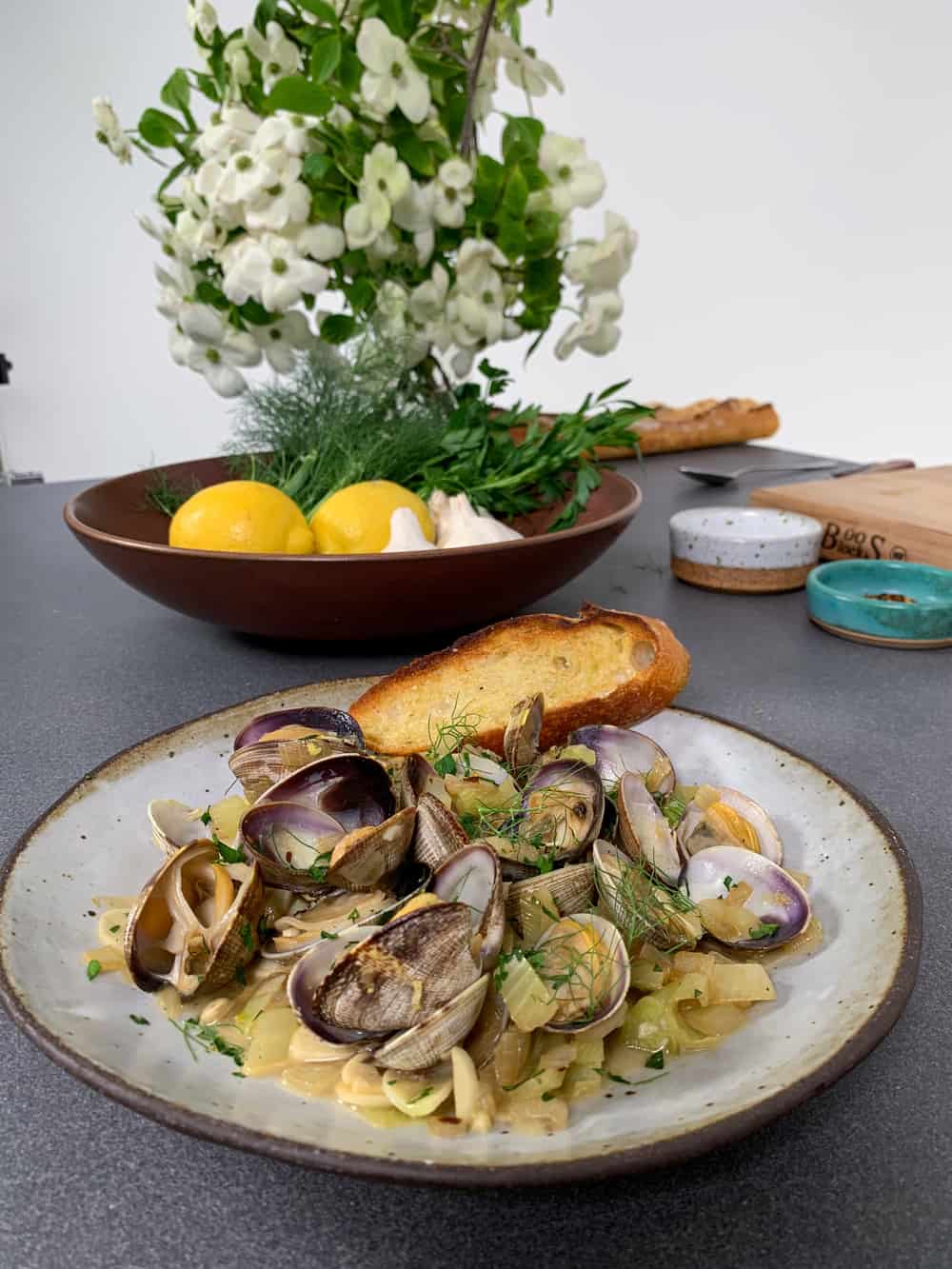 Using Green Garlic in spring:
As opposed to the green garlic in the aioli, this clams recipe uses head garlic and it's the true star of this dish.
About this garlic-laden clams recipe:
Clams are a great way to highlight garlic and other California produce. Clams really aren't as intimidating as people think. Feel free to add some canned tomatoes with the onion and fennel to make a red sauce version. You can easily turn this into a pasta by taking the open clams out, throwing in al dente cooked pasta and tossing it around and finally adding the clams back in. Thanks to California garlic, these garlic clams make a tasty and delicious meal.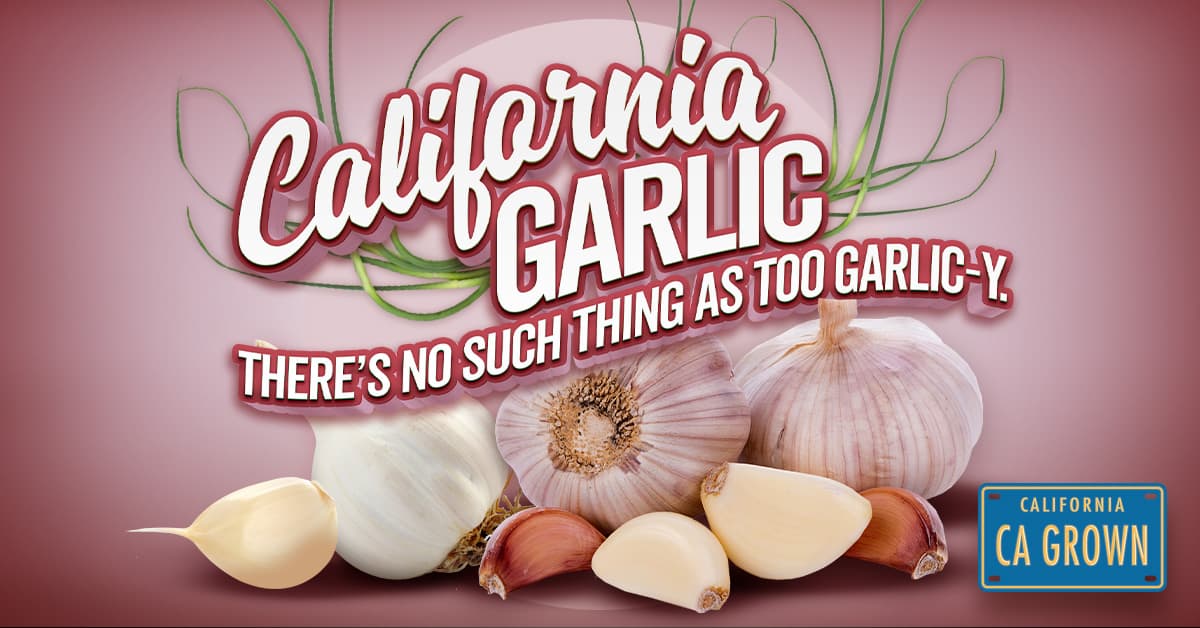 Try more of Spencer's recipes:
Are clams alive?
Clams are sold live and should be purchased from a trusted seafood monger. Look for closed shells, stored on ice, and they should smell briny like the ocean. Store clams in the fridge in a single layer with a damp paper towel on top. Clams that don't close after being tapped should be discarded.