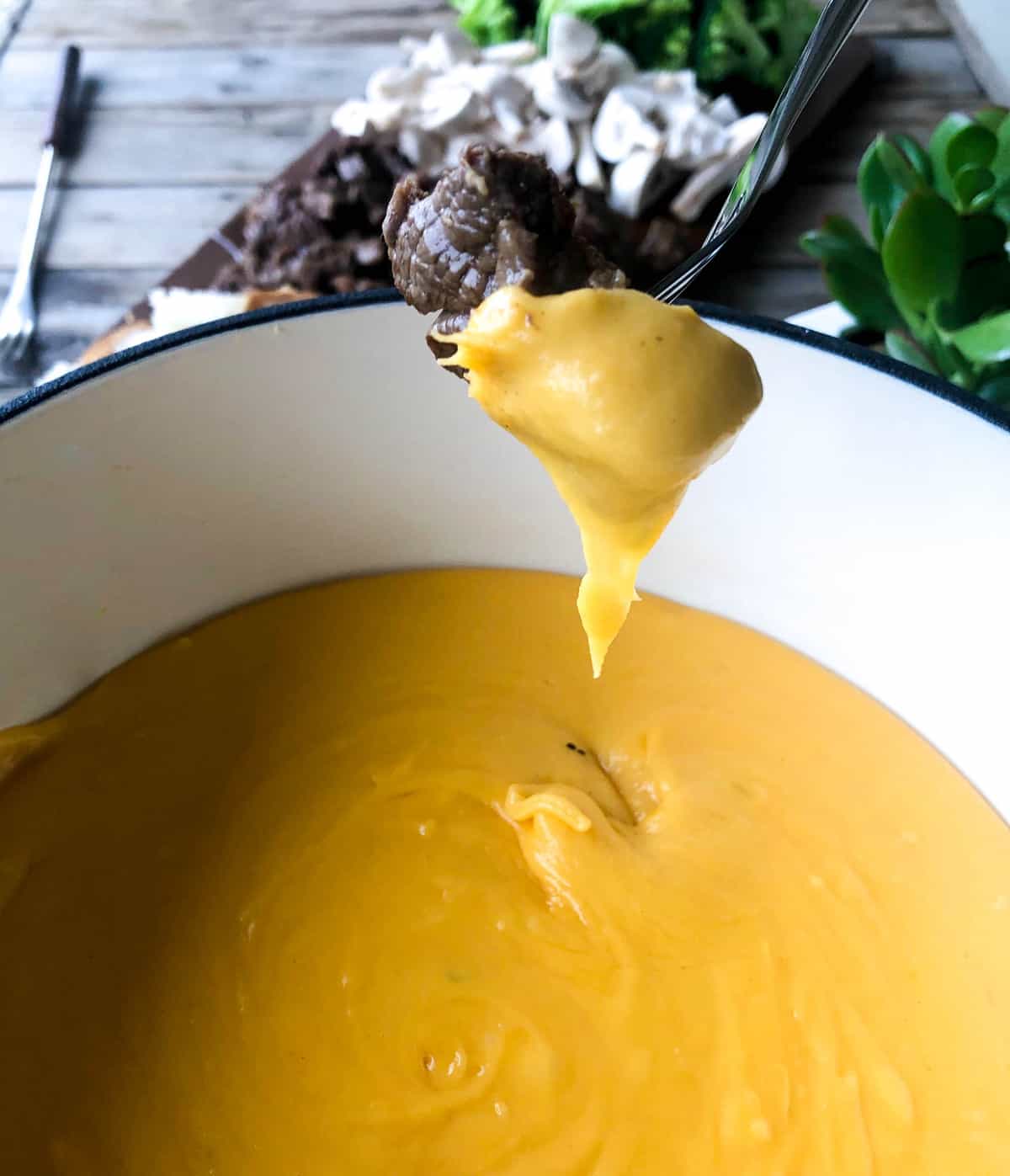 CA GROWN Blog
Discover. Learn. Connect.
Garlic Cheddar Fondue
February 13, 2019
Eat the Season!
Sign Up For Weekly Recipes
« Back to Recipes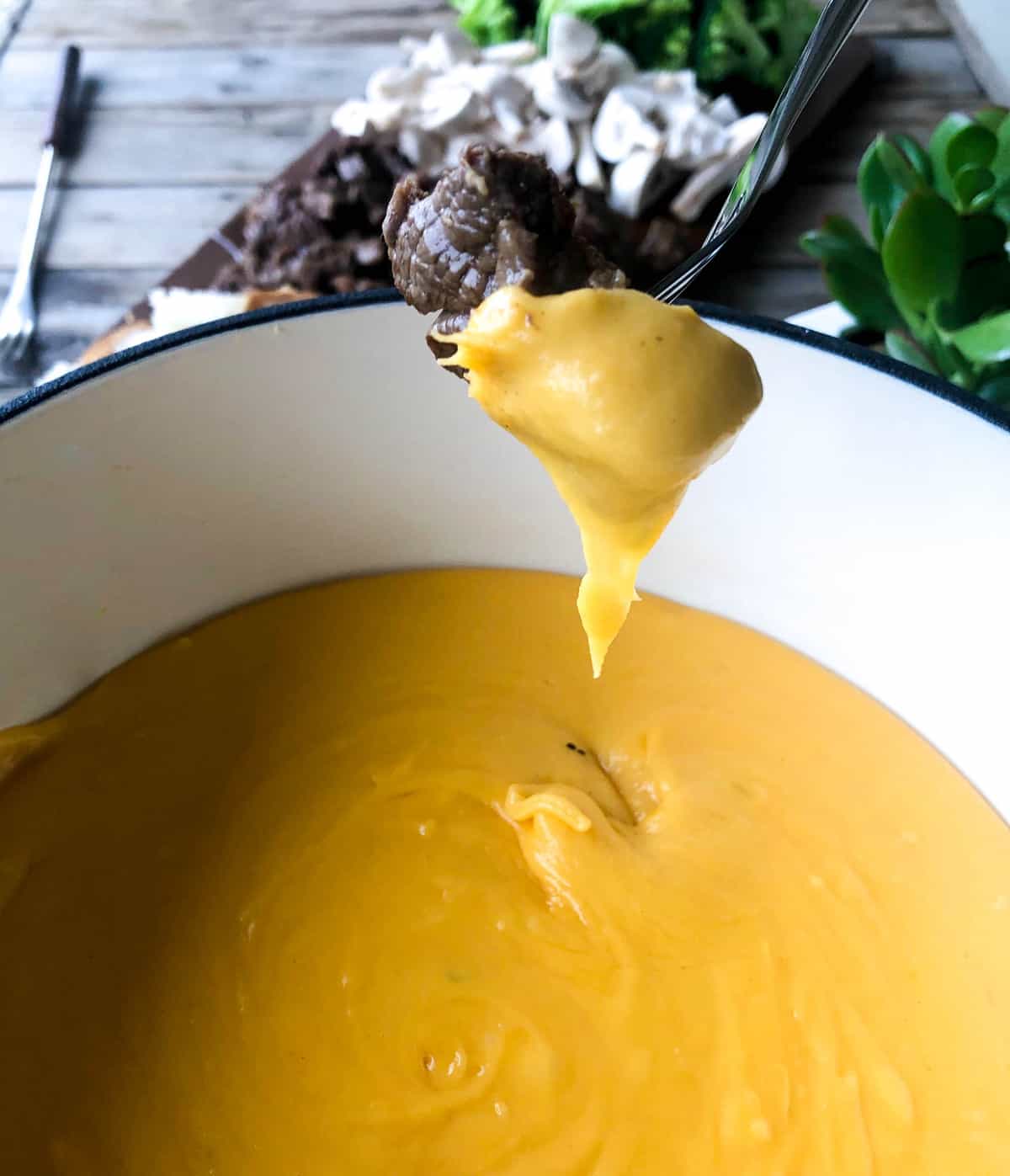 Garlic Cheddar Fondue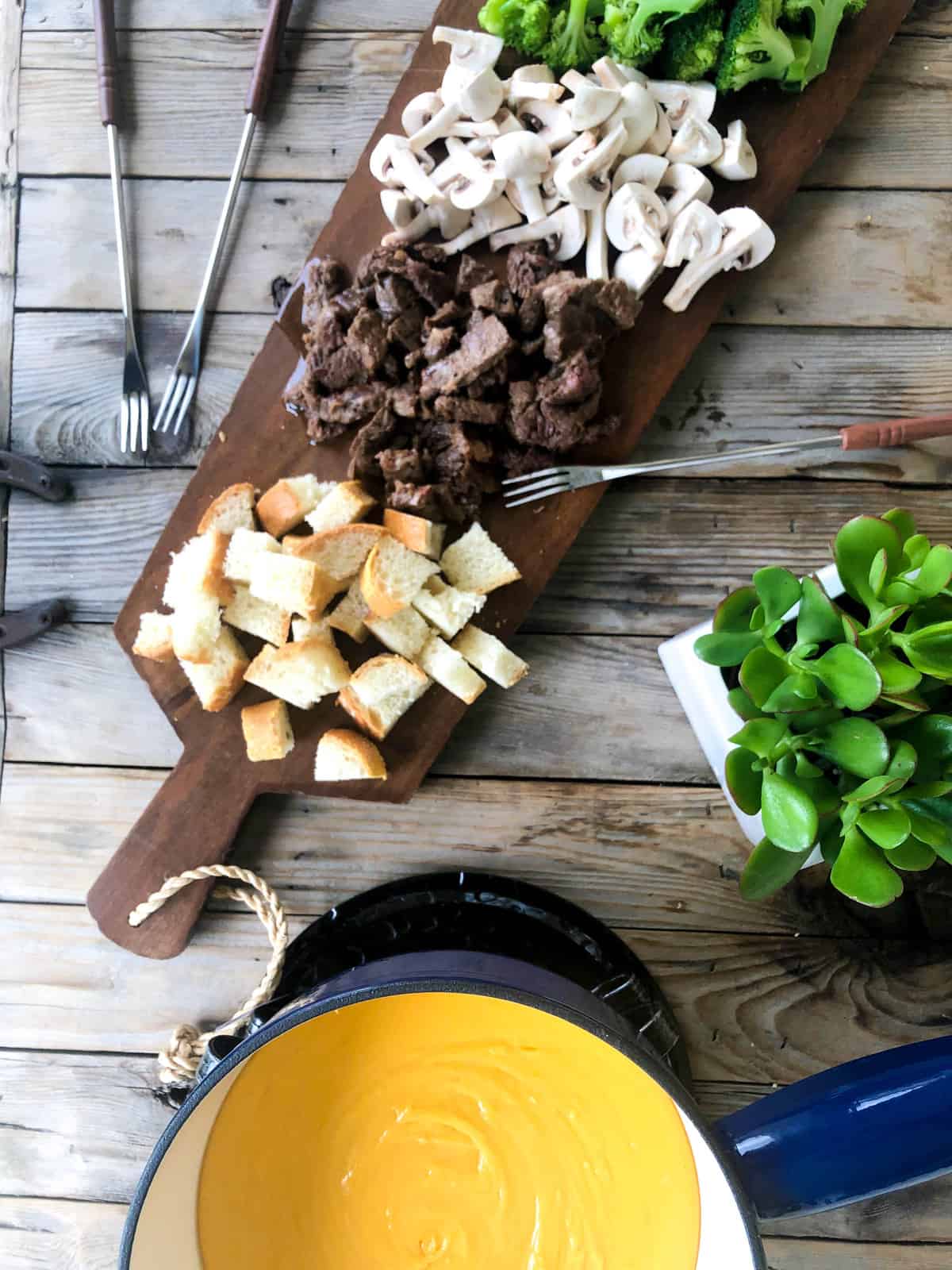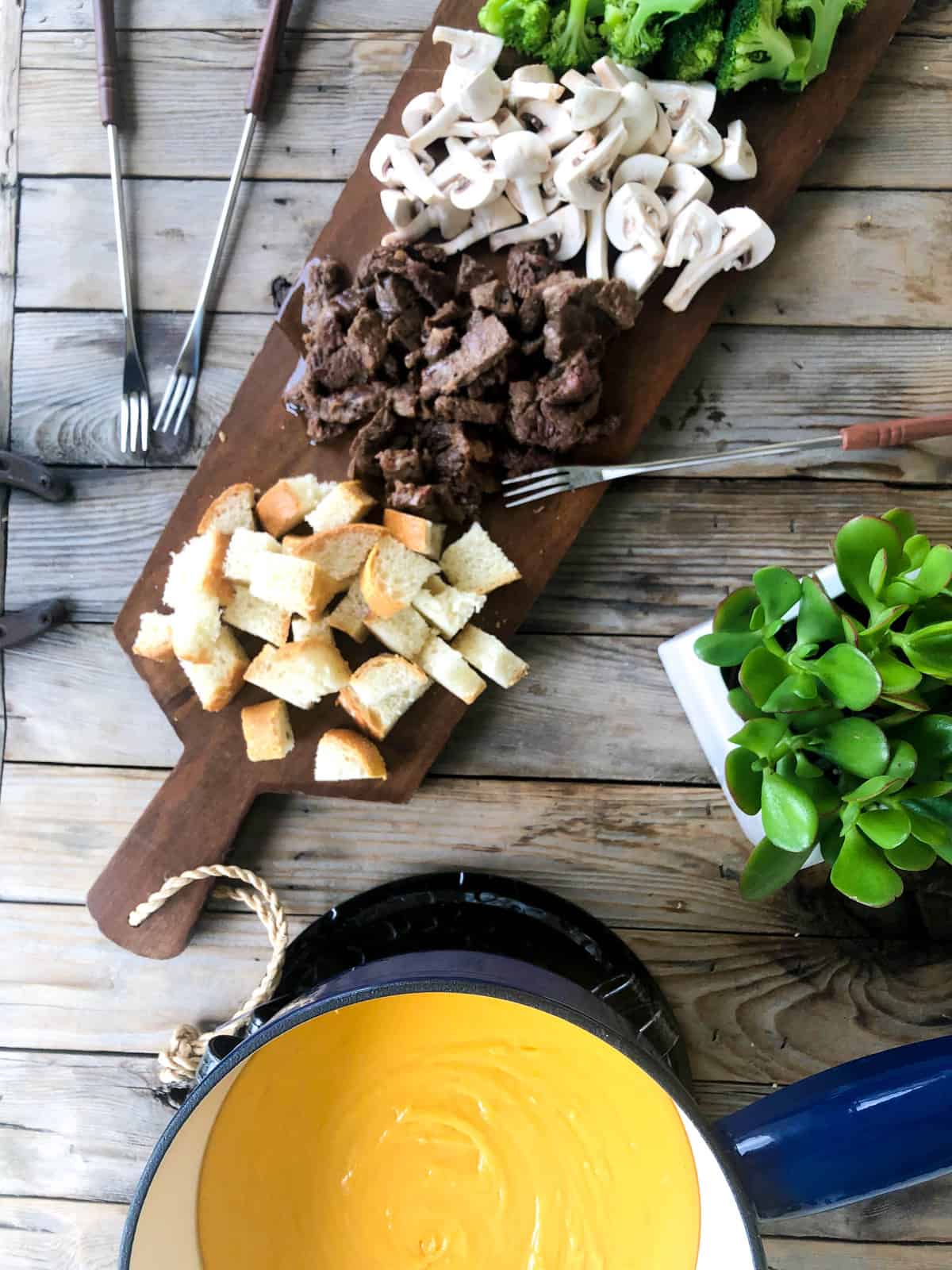 I've got a fun and easy idea for dinner your whole family will enjoy! Typically when people think fondue, they think chocolate, so I decided to surprise the family with cheese fondue and boy was it a hit!
This recipe is a fun way to get everyone gathered around the table and enjoying a tasty dish, dipping and eating bite-sized goodies.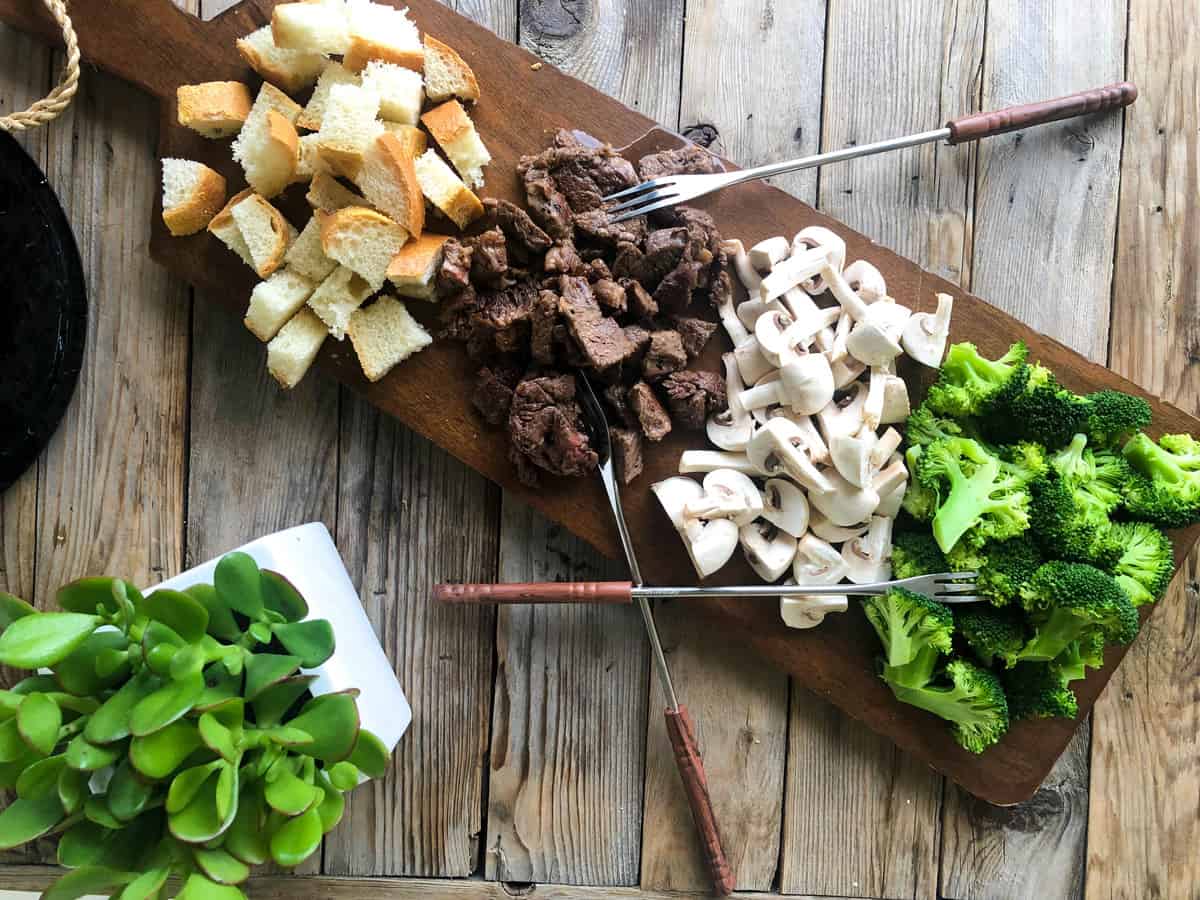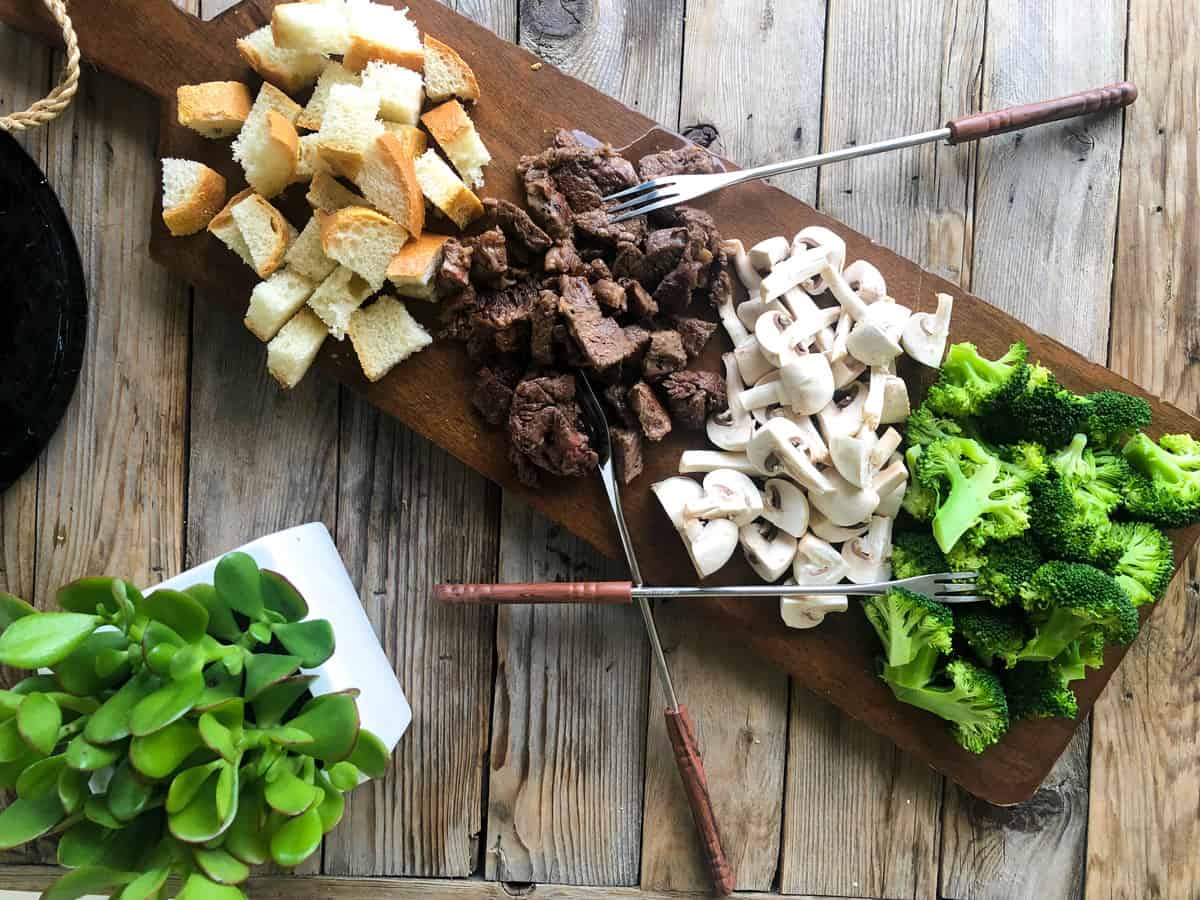 The dippers you use is totally up to you, but I love steak bites and broccoli the most. We also used mushrooms and of course bread. Who doesn't like bread with melted gooey cheese? You can also use cherry tomatoes, apples, or even cauliflower!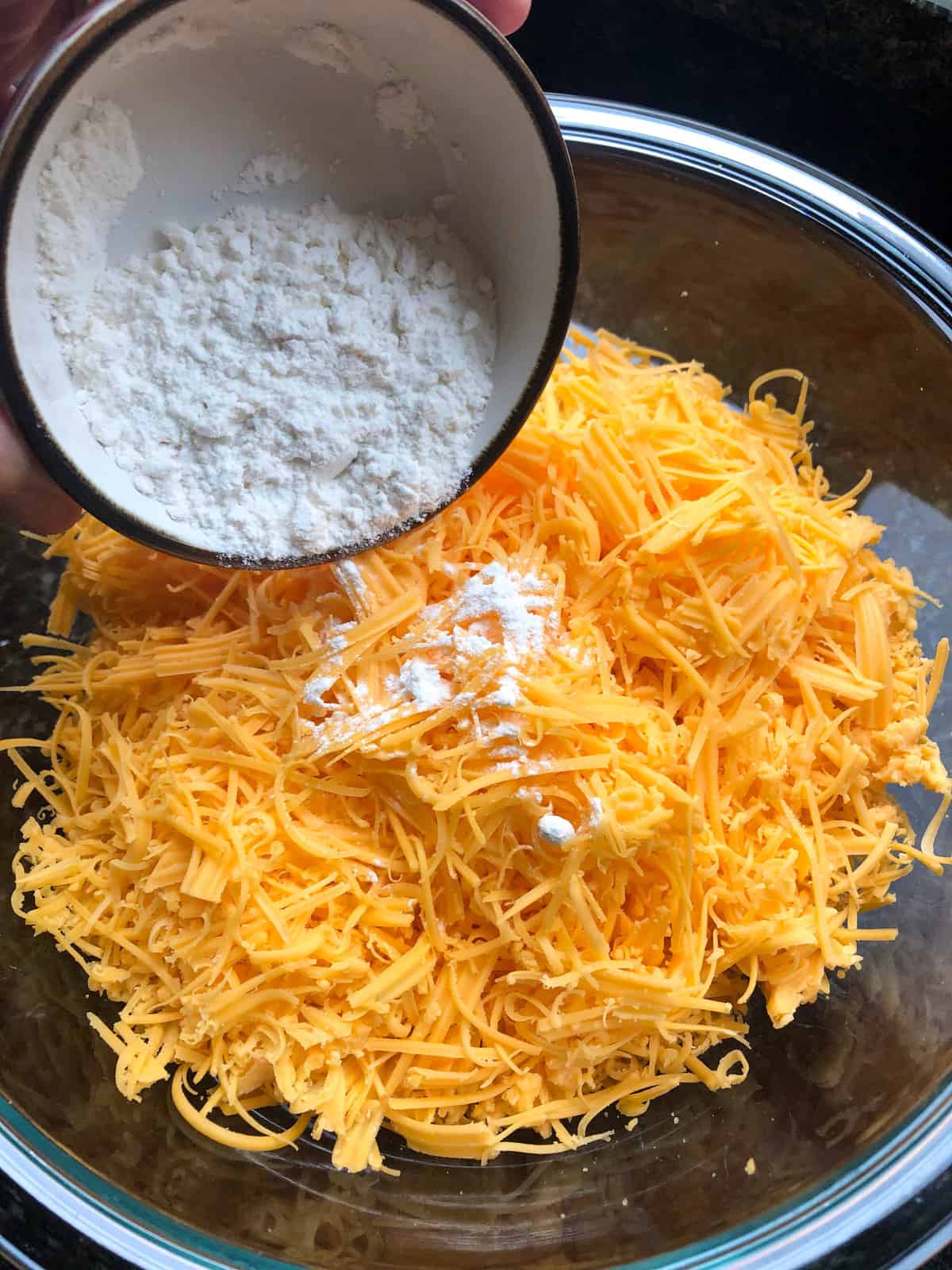 I started by grating a pound of cheese. I used sharp cheddar from Vons. Did you know you can easily find where California Cheese is sold? Amazing isn't it? I always strive to buy California products whenever and however possible so I thought that clever product locator by the Real California Milk was amazing!
I added 2 T. flour to the bowl…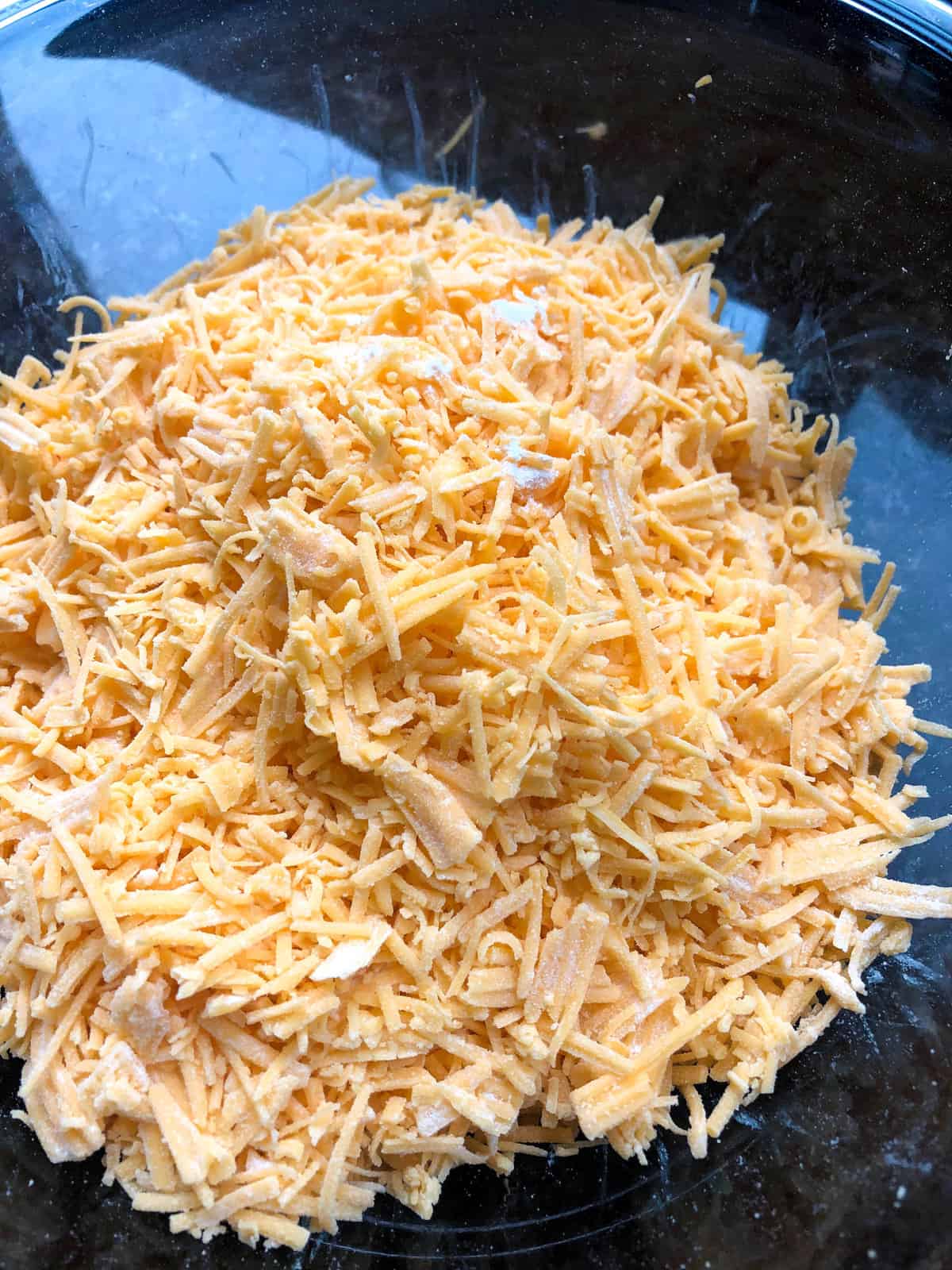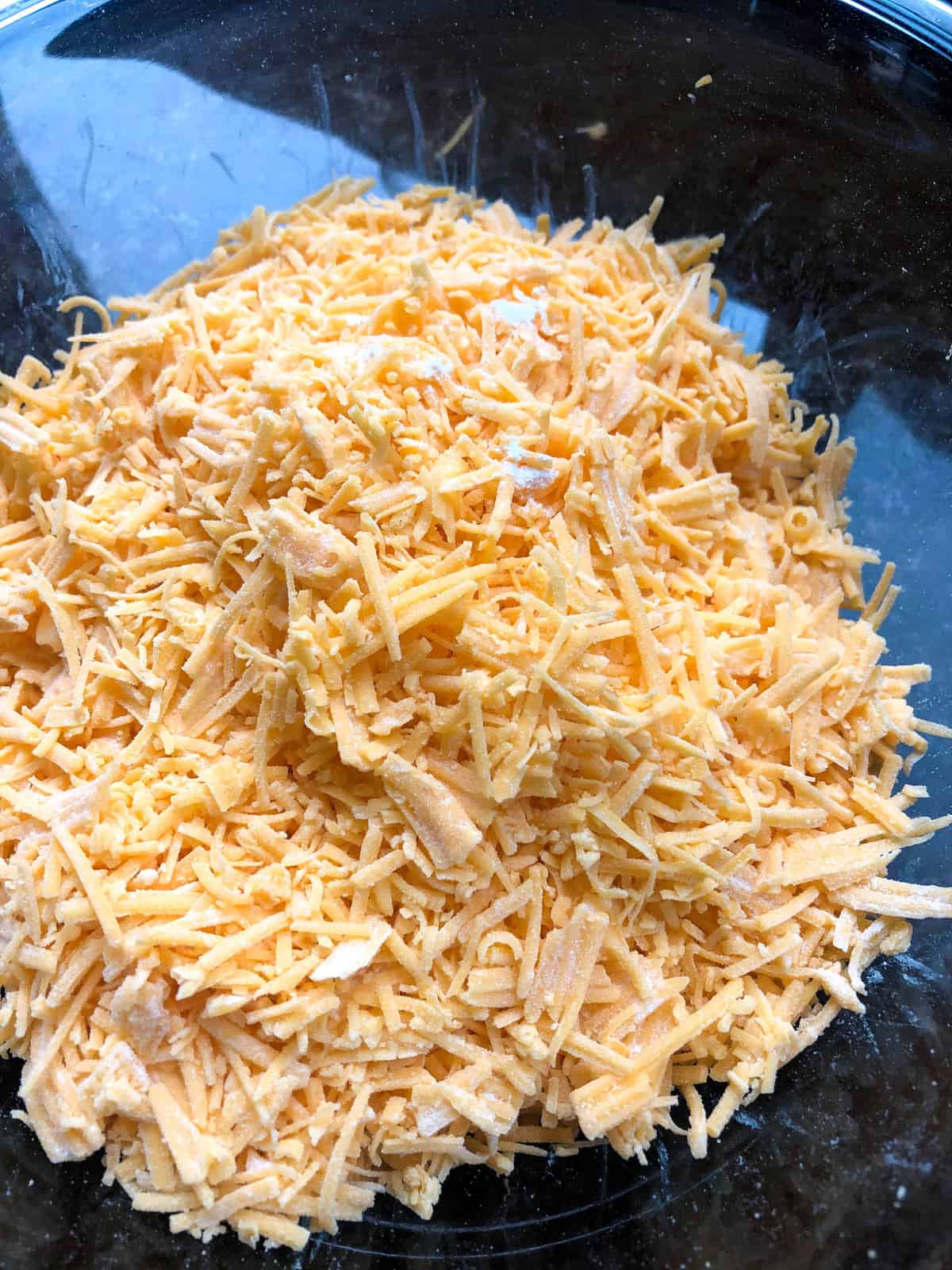 ..and tossed to coat the cheese. This will help the cheese to melt smoothly while heating and add a bit of thickness to the fondue.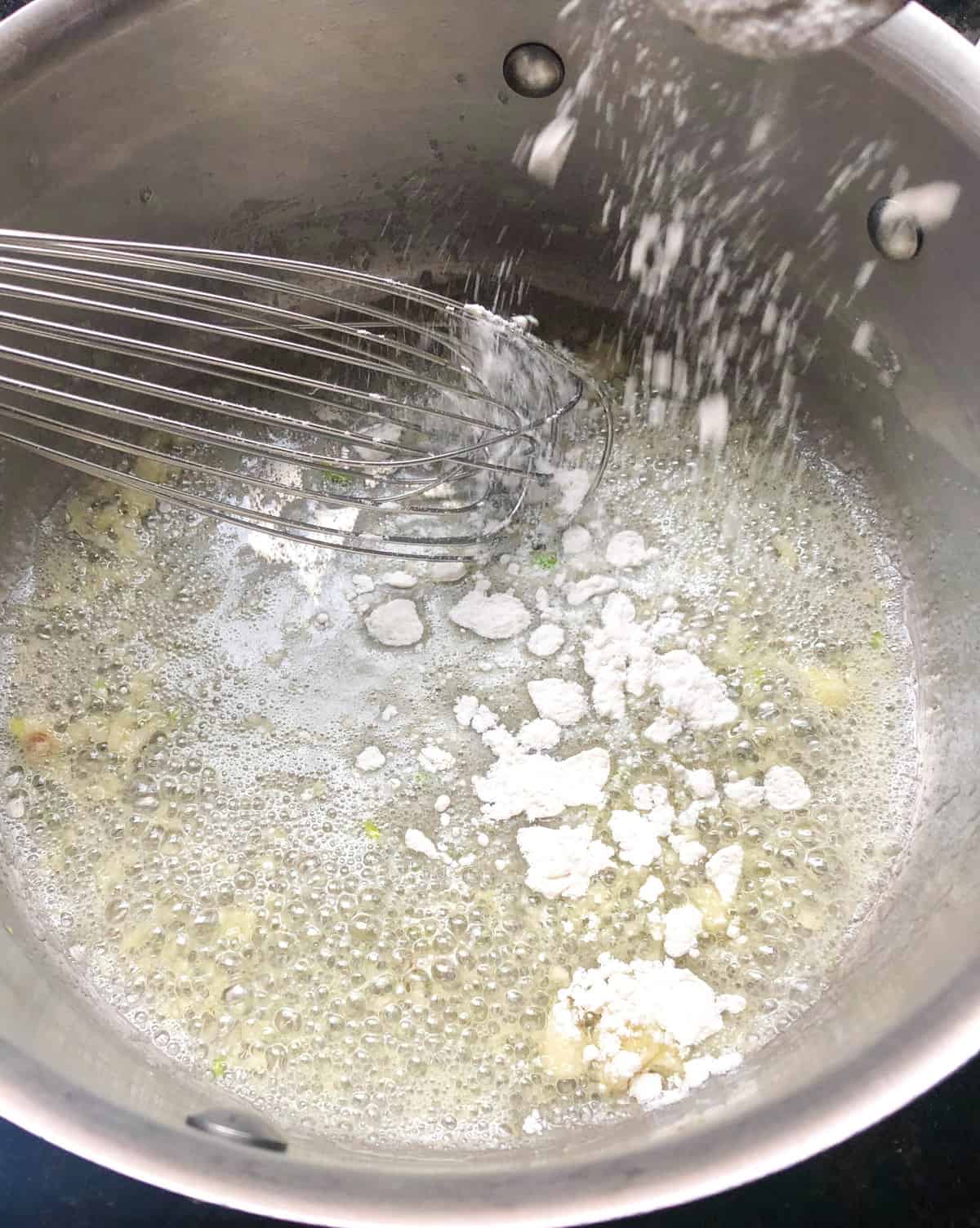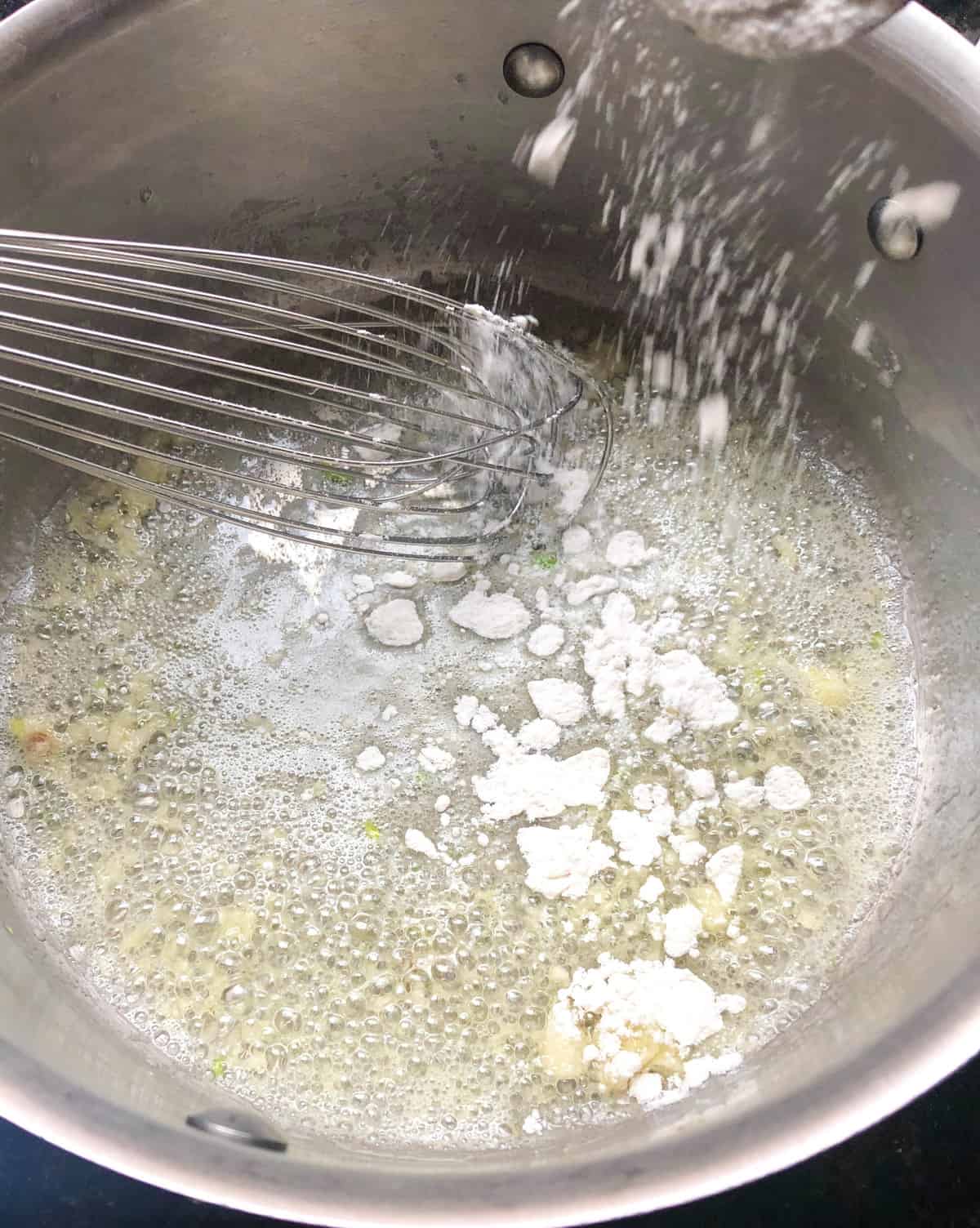 Add the butter and melt over medium heat. Add in the minced garlic and stir for about 15 seconds, then whisk in the remaining flour to start a roux.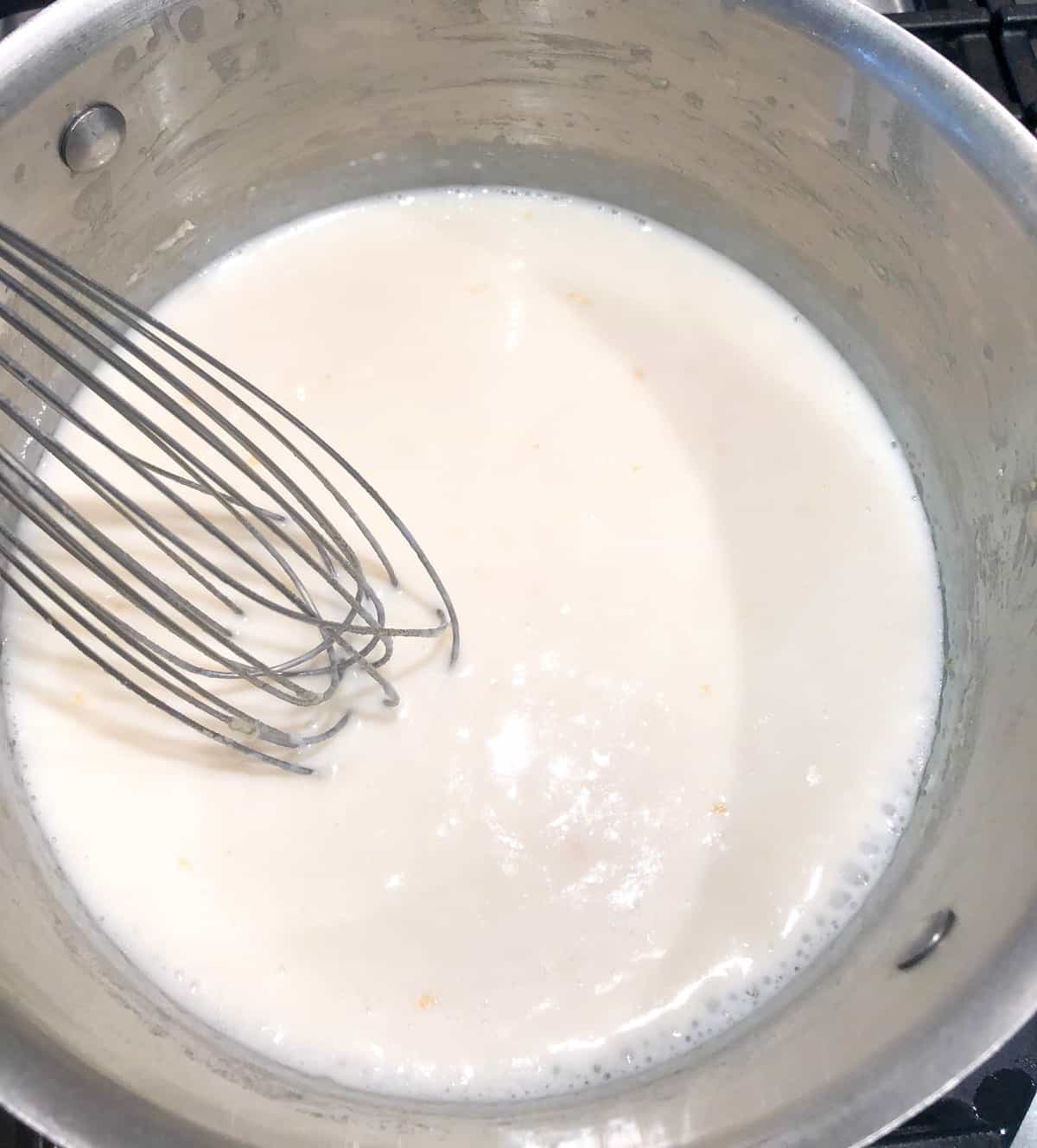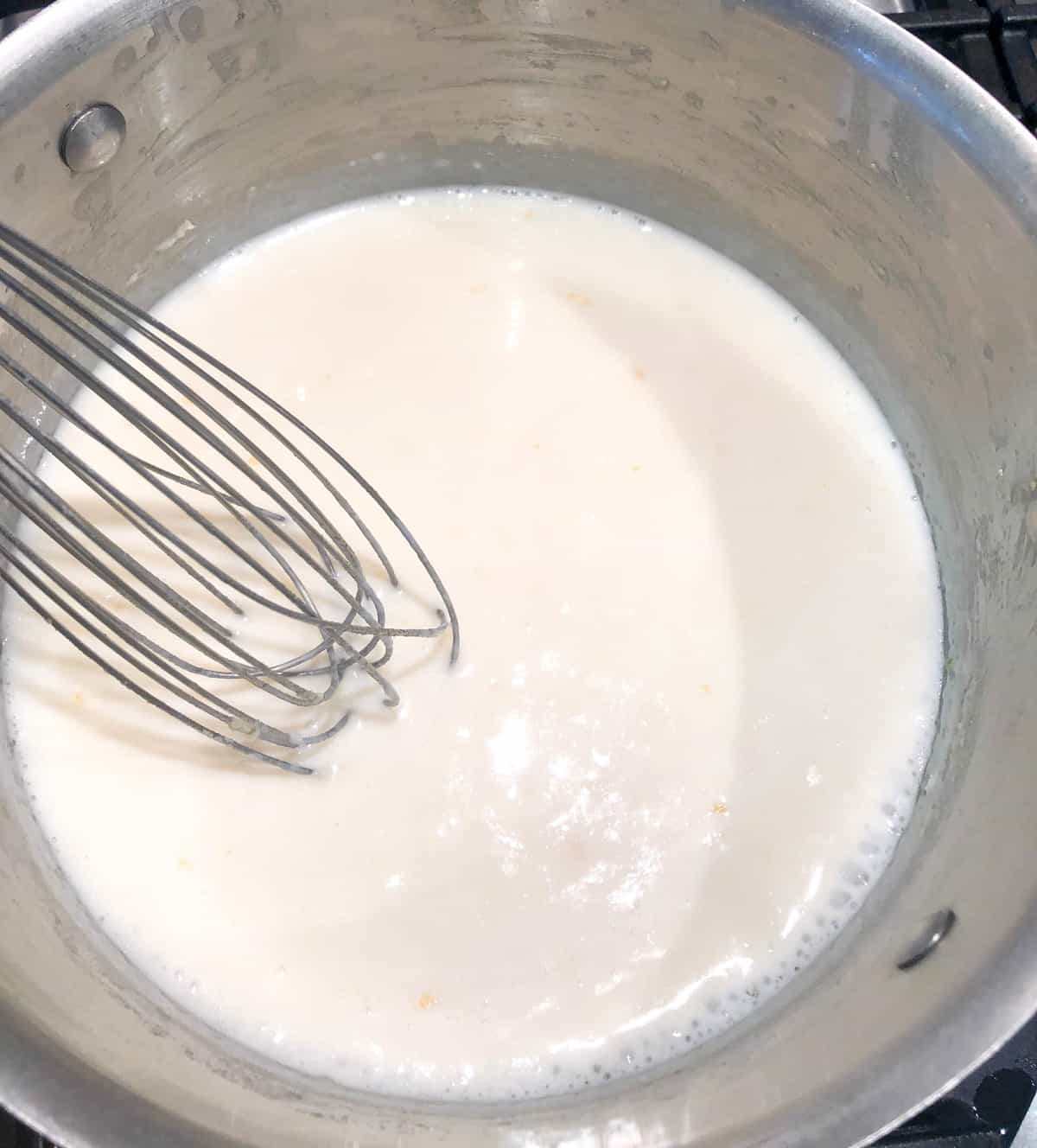 Add in the milk and stir until thick and bubbly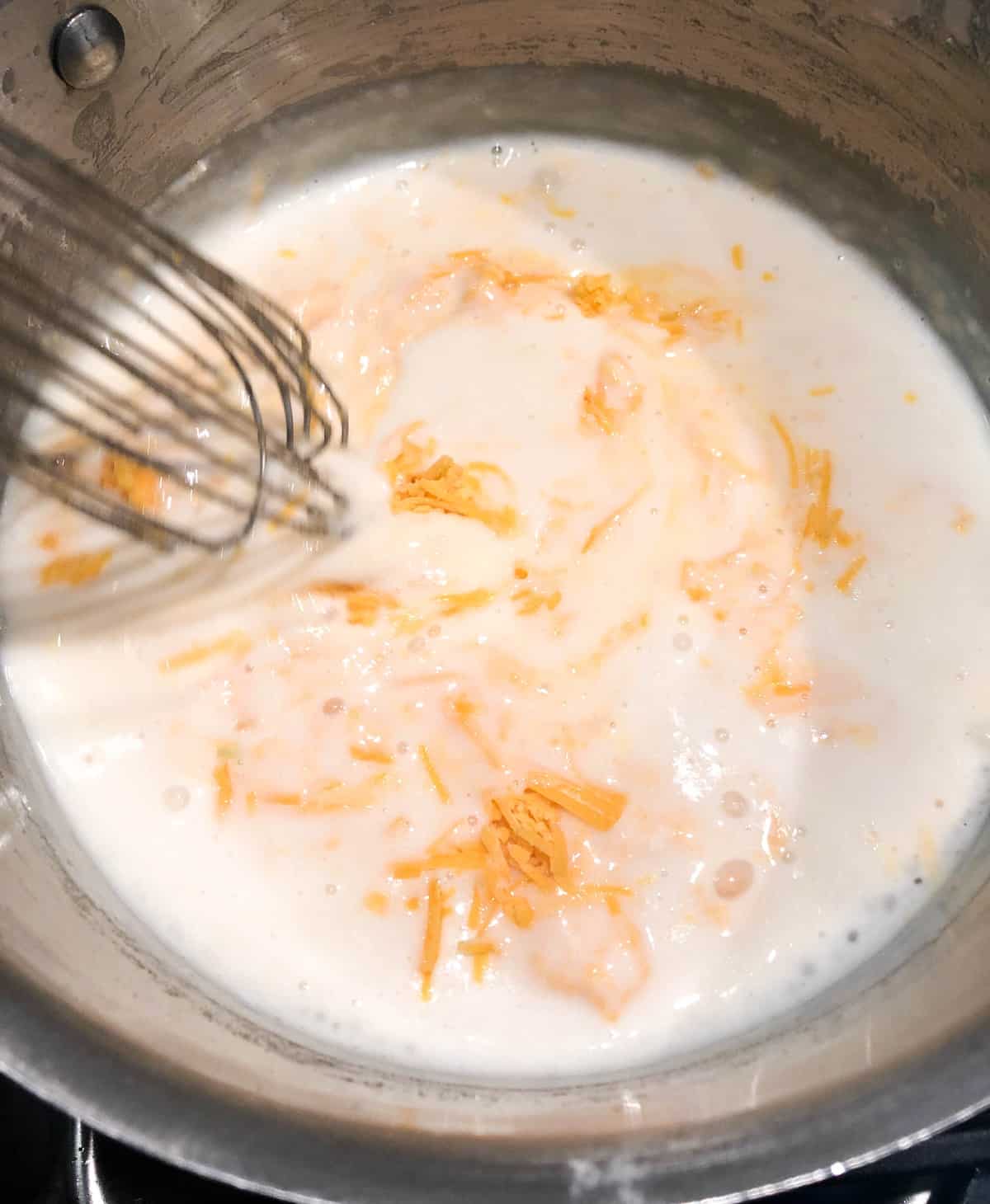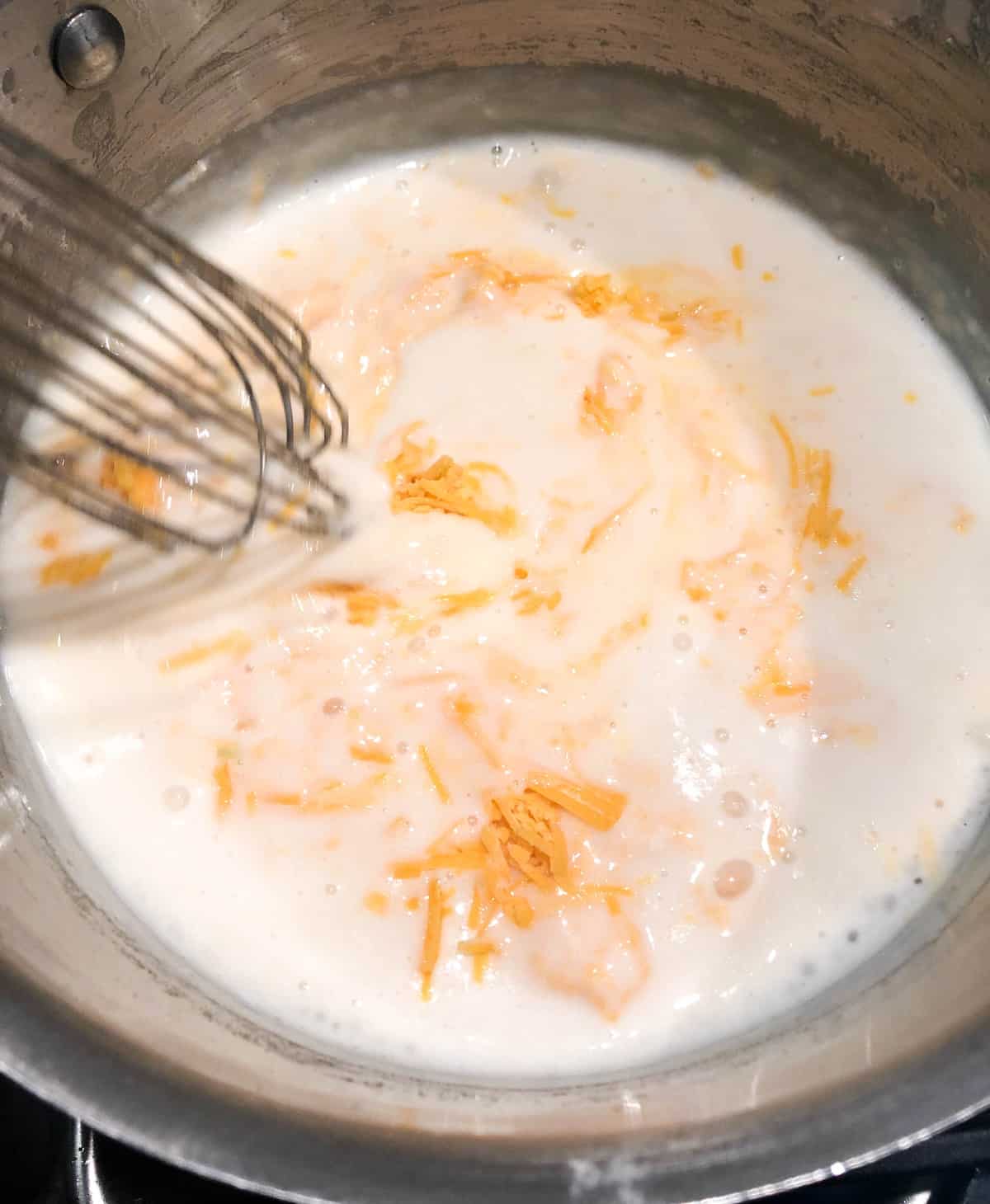 Gradually add in handfuls of the shredded cheese and stir to melt before adding the next handful. Stir until nice and smooth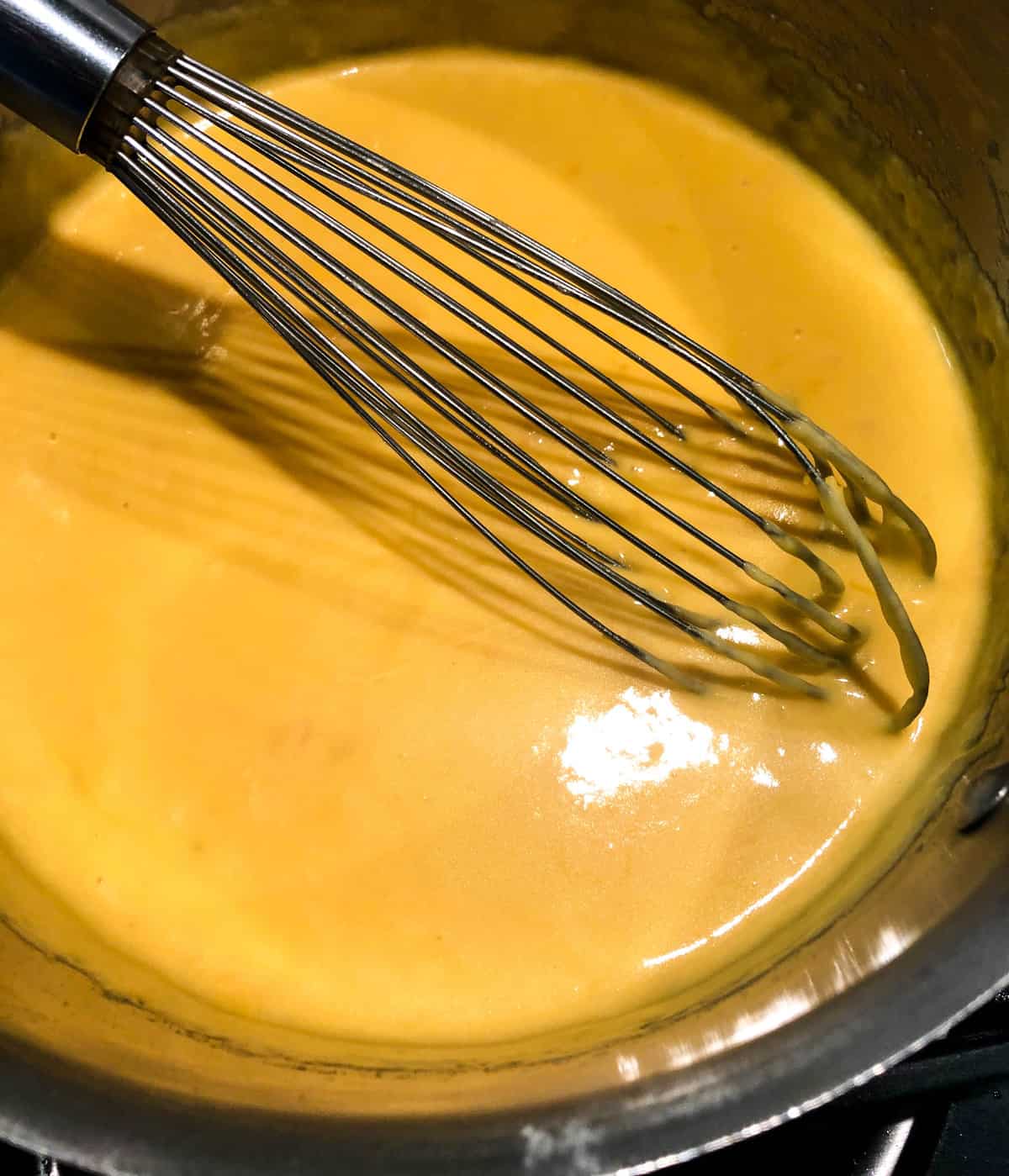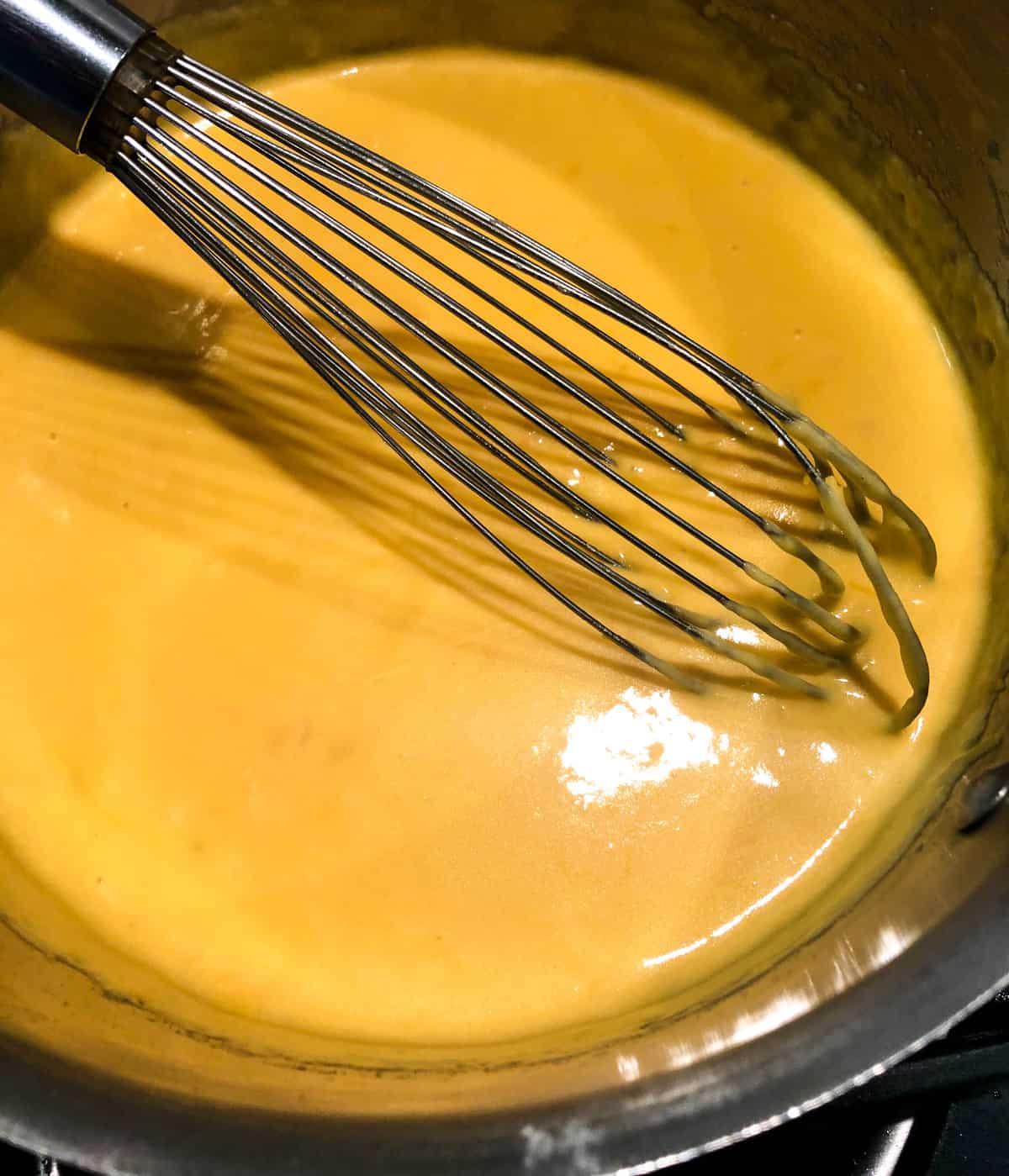 Keep warm by adding the fondue to a warmed fondue put over a flame, or an electric fondue pot is even easier!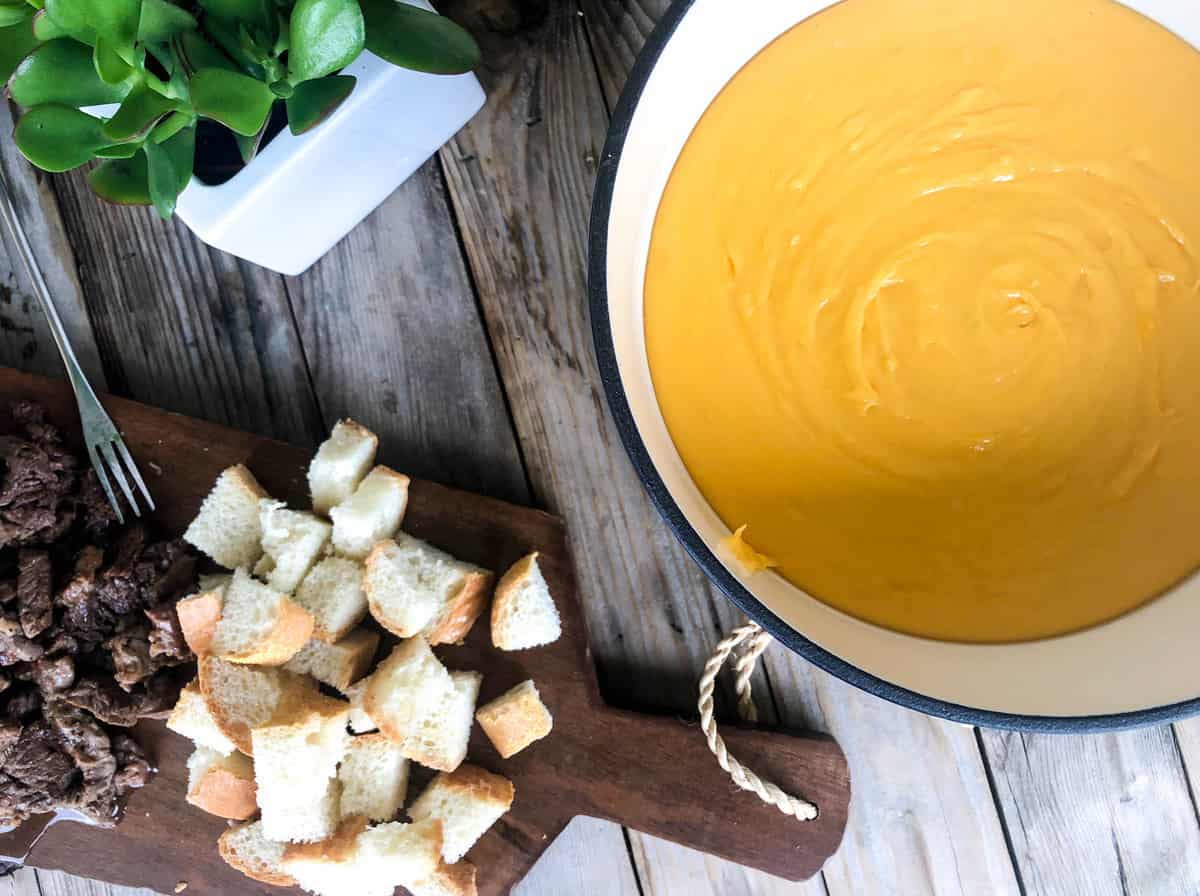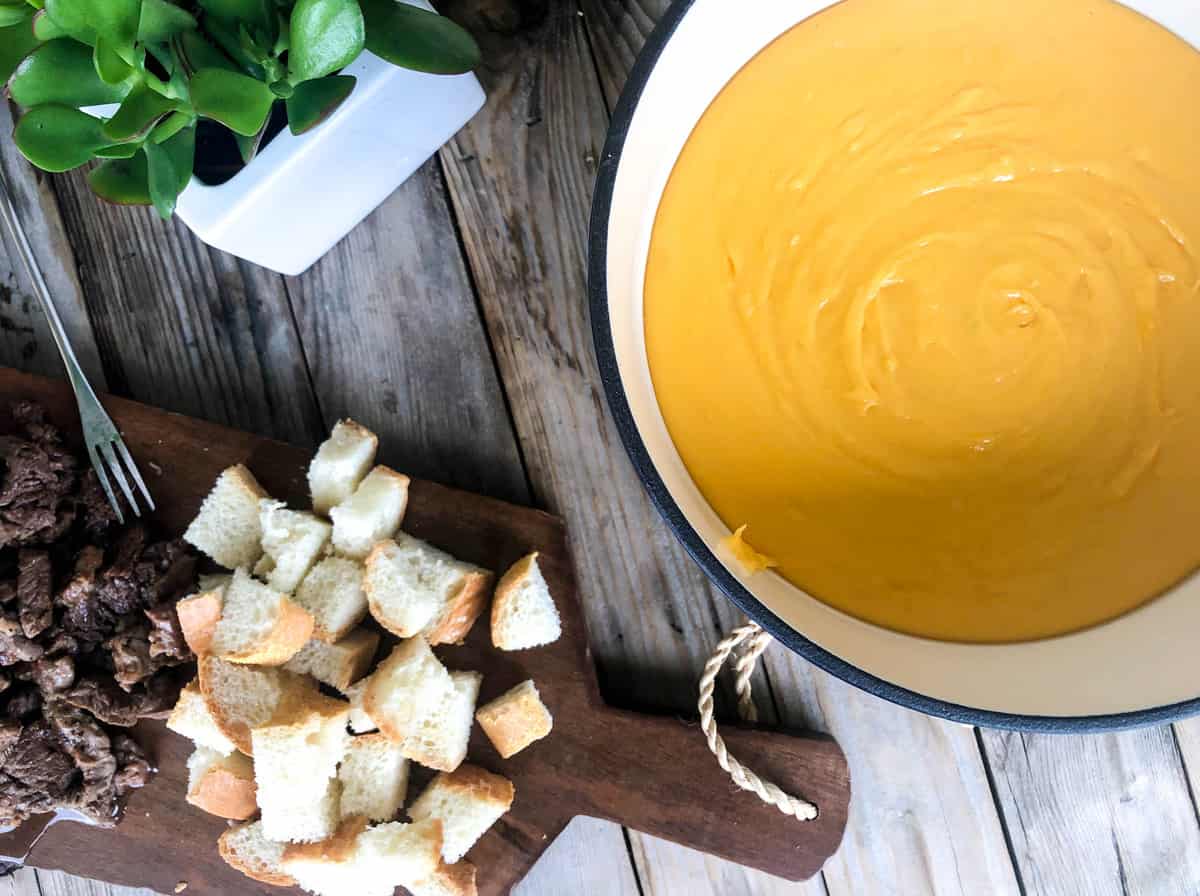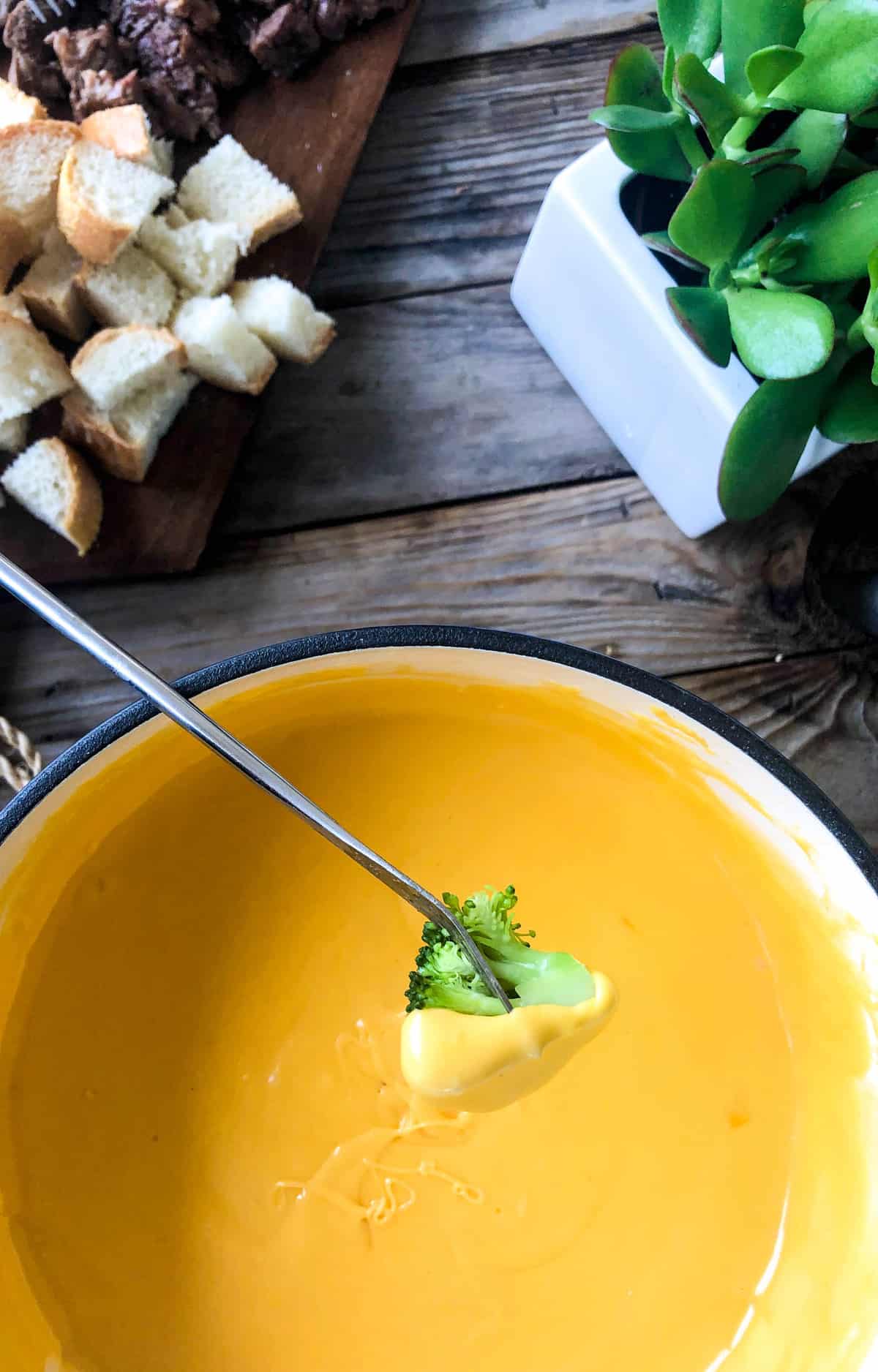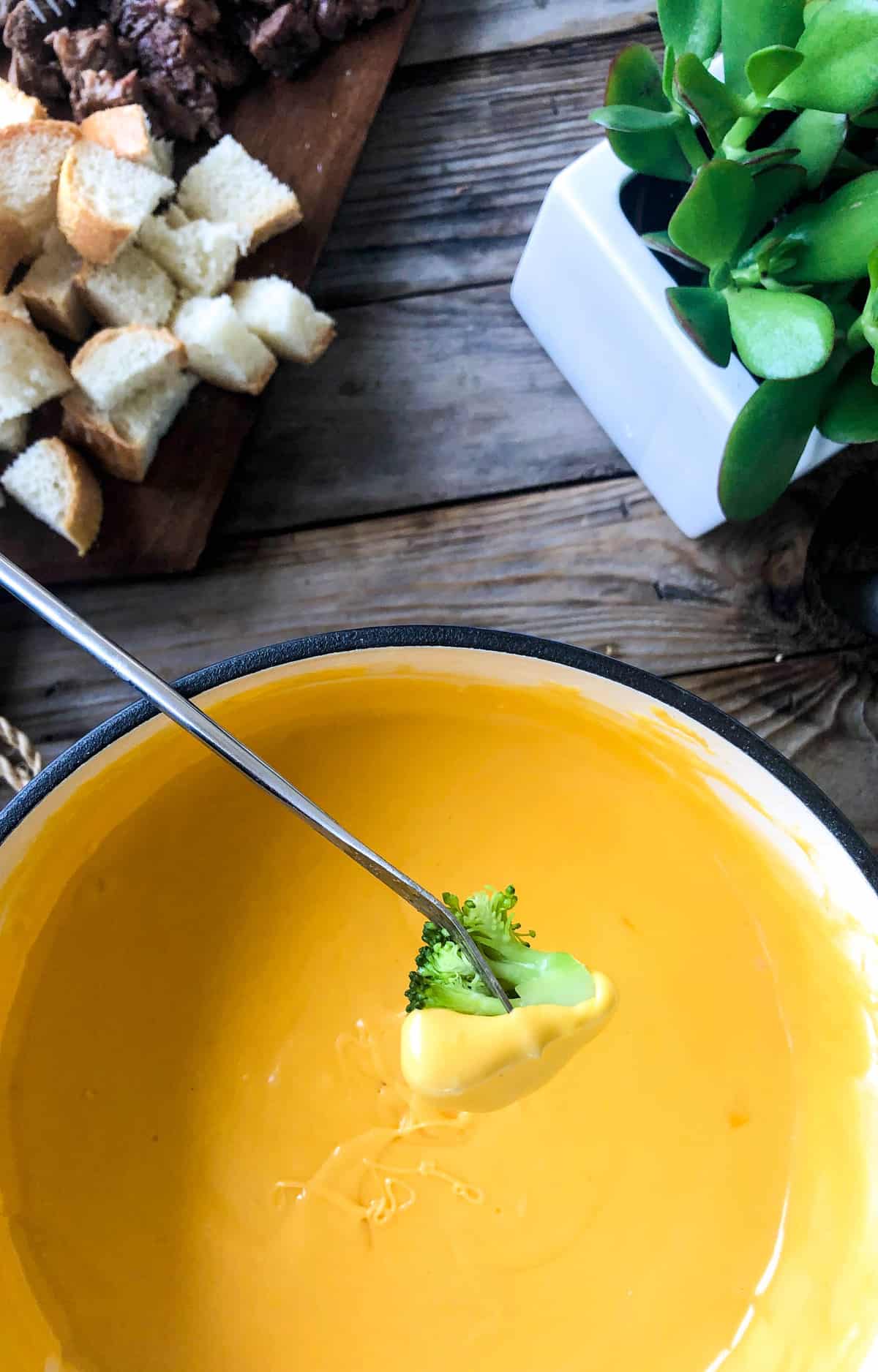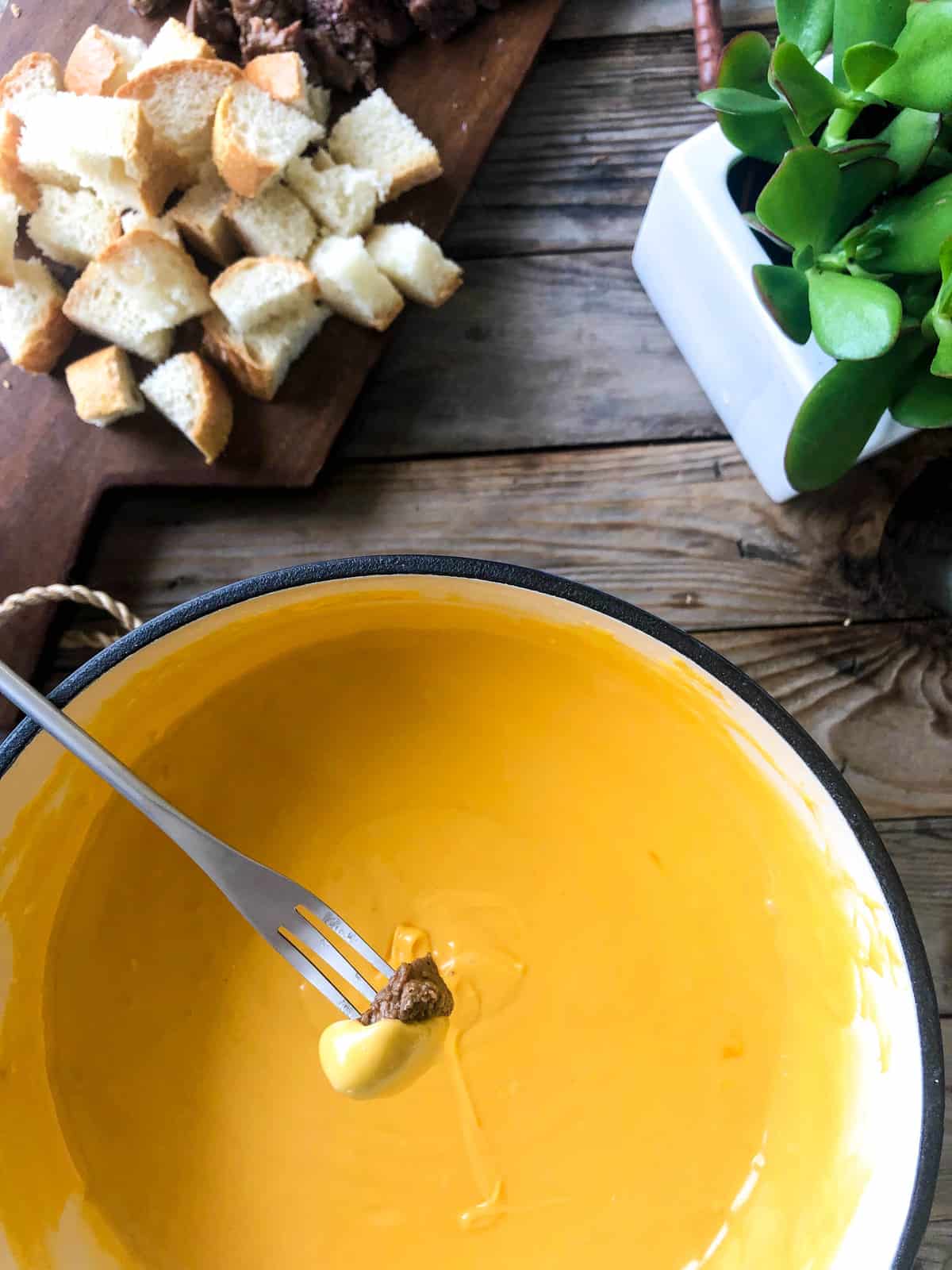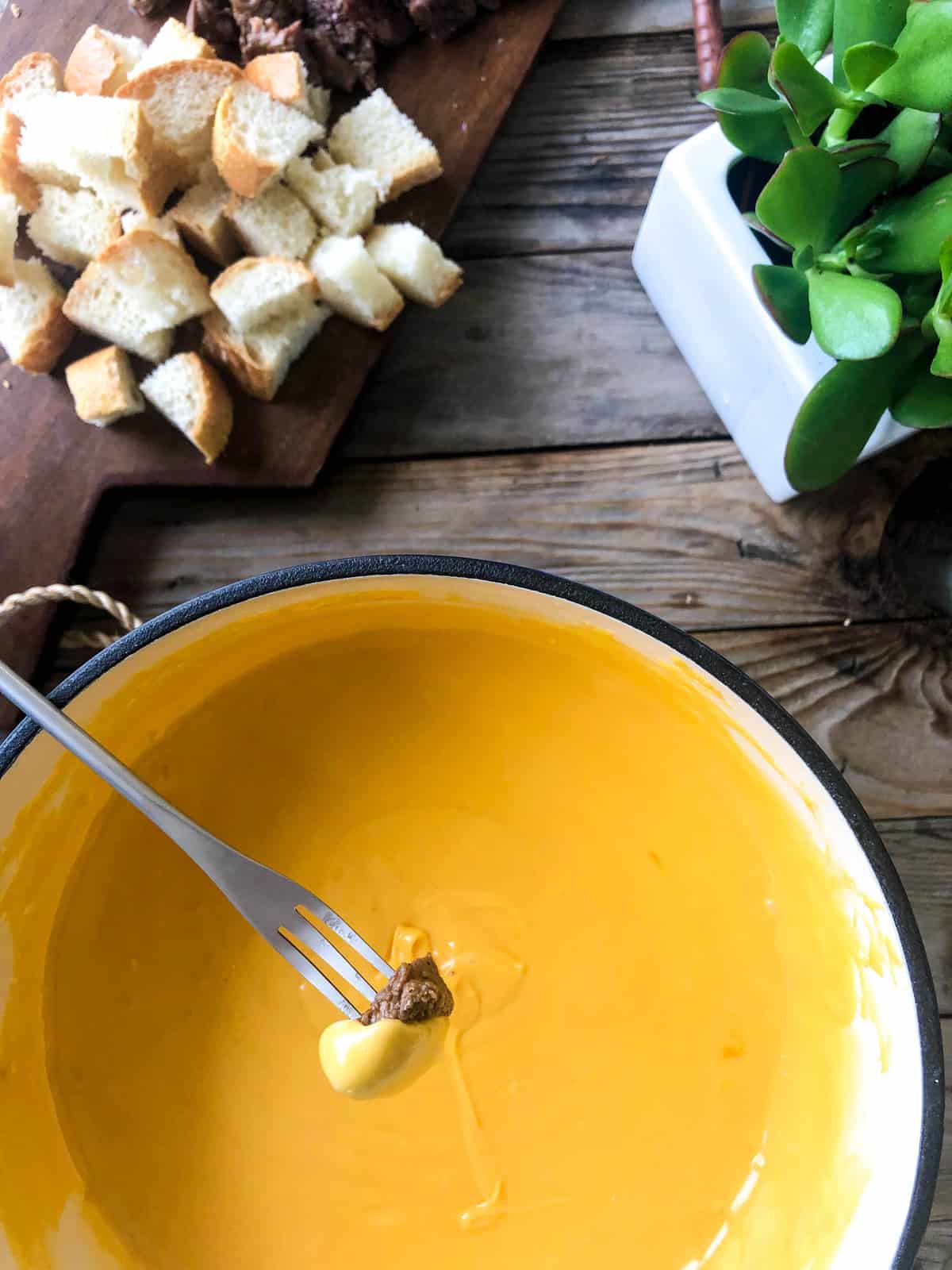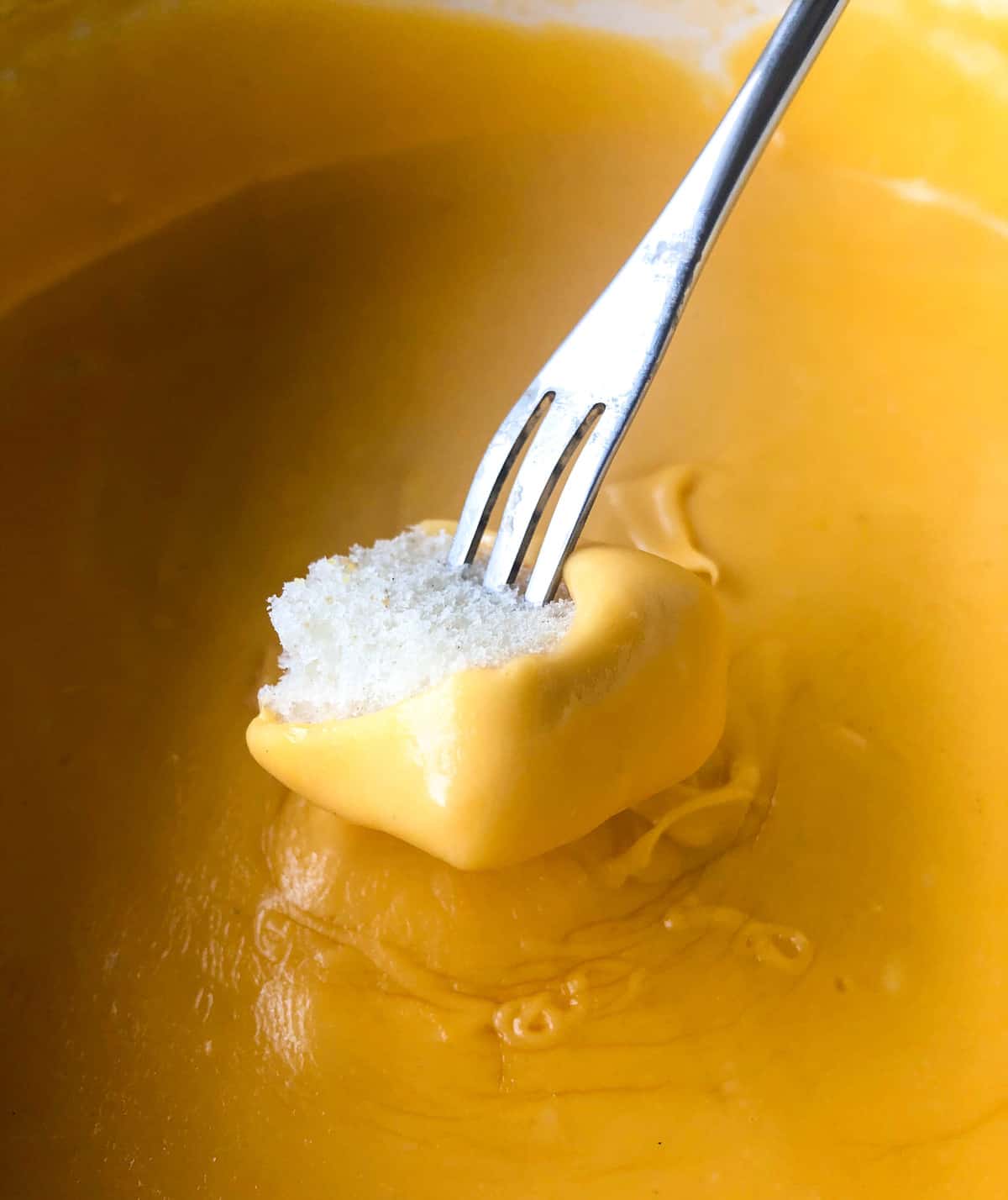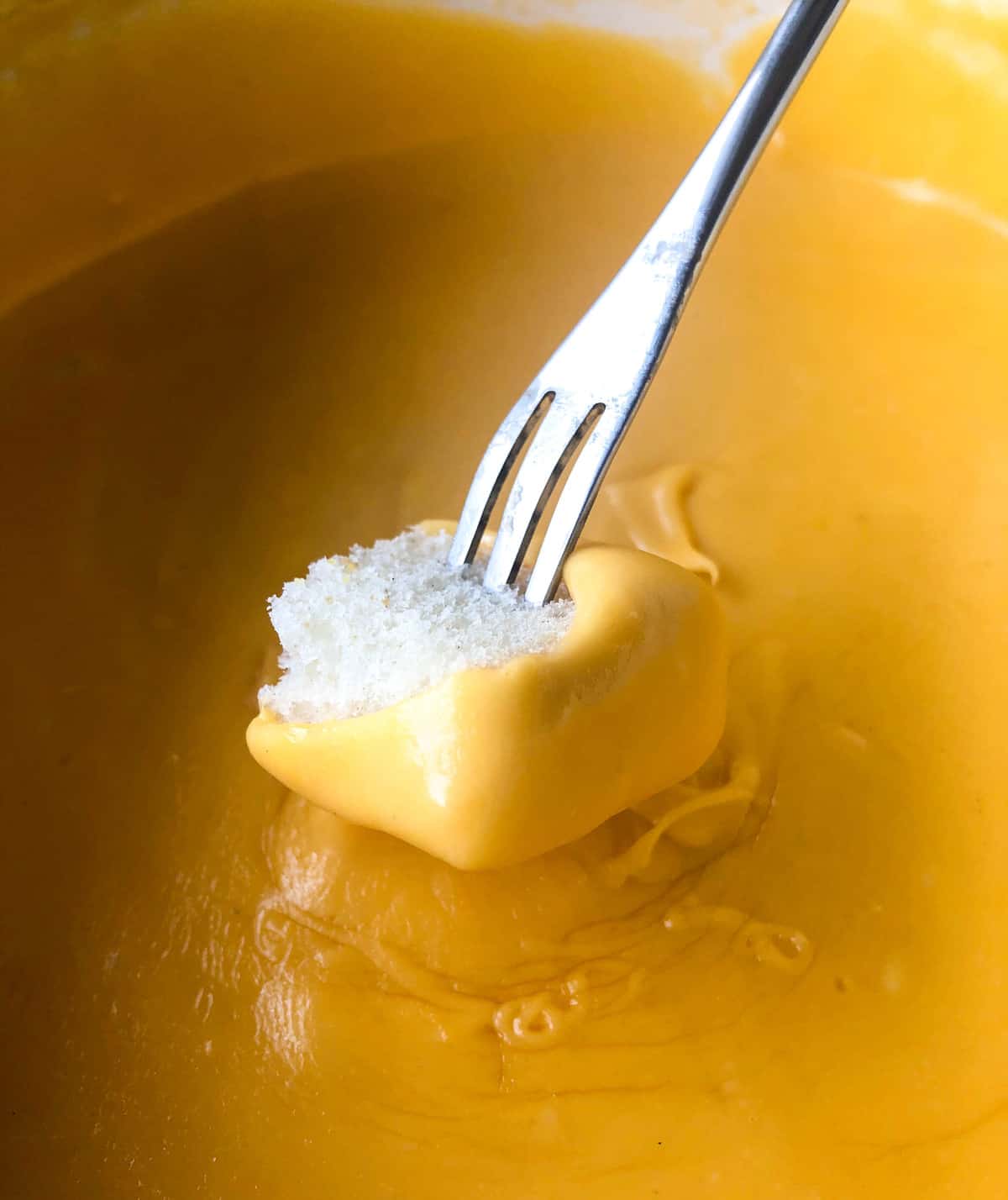 Dip, dip, dip away!
Here is the recipe for ya!
GARLIC CHEDDAR FONDUE
1 lb. cheddar cheese, shredded
3 T.flour, divided
2 T. butter
2 cloves garlic, minced
1.5 C. milk
1/2 tsp. white pepper
Place the shredded cheese in a bowl and add 2T. flour. Toss to coat the cheese thoroughly
In a saucepan over medium heat, melt the butter. Add the garlic and stir until nutty, about 15 seconds. Add in the last T. of flour and whisk to combine. Once the flour has browned a bit, add in the milk and whisk to combine. Let the mixture to come to a simmer, whisking the entire time.
Once the mixture is thickened a bit, add the shredded cheese, a handful at a time, making sure each addition is completely melted before adding the next. Keep warm and stir until completely smooth
Transfer to a fondue pot to keep warm while you enjoy the dipping