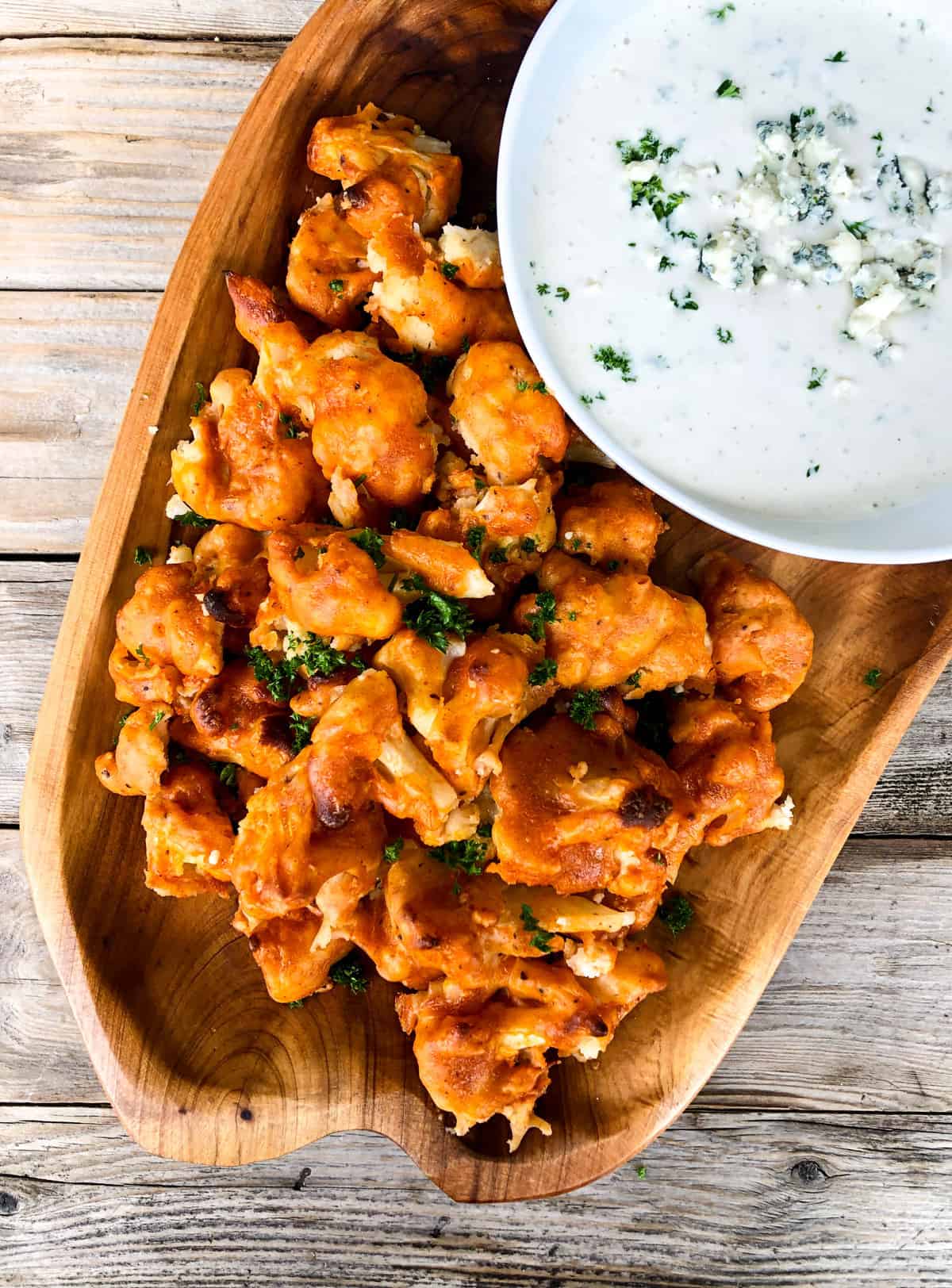 CA GROWN Blog
Discover. Learn. Connect.
Buffalo Cauliflower
February 1, 2019
Eat the Season!
Sign Up For Weekly Recipes
« Back to Recipes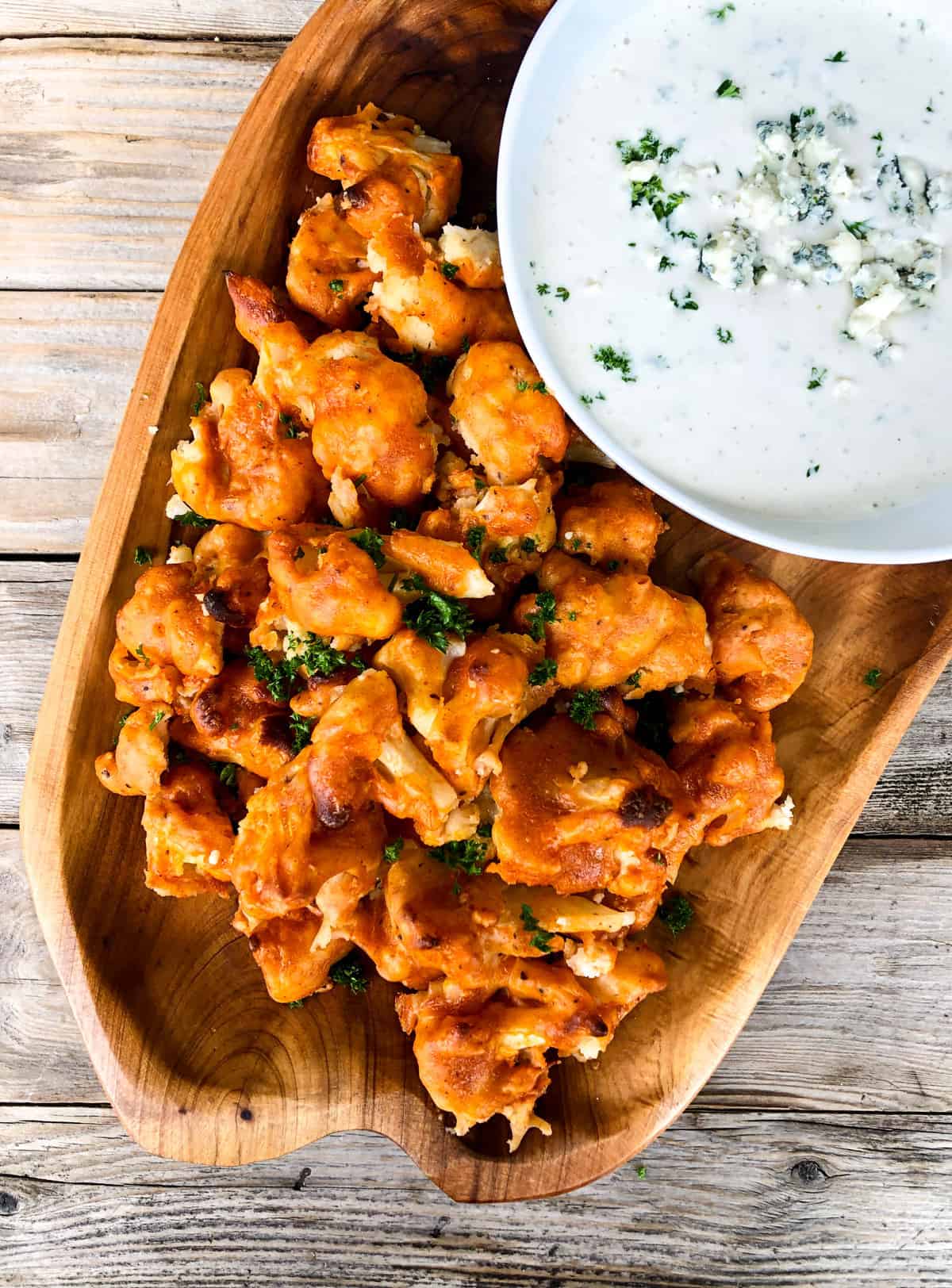 Buffalo Cauliflower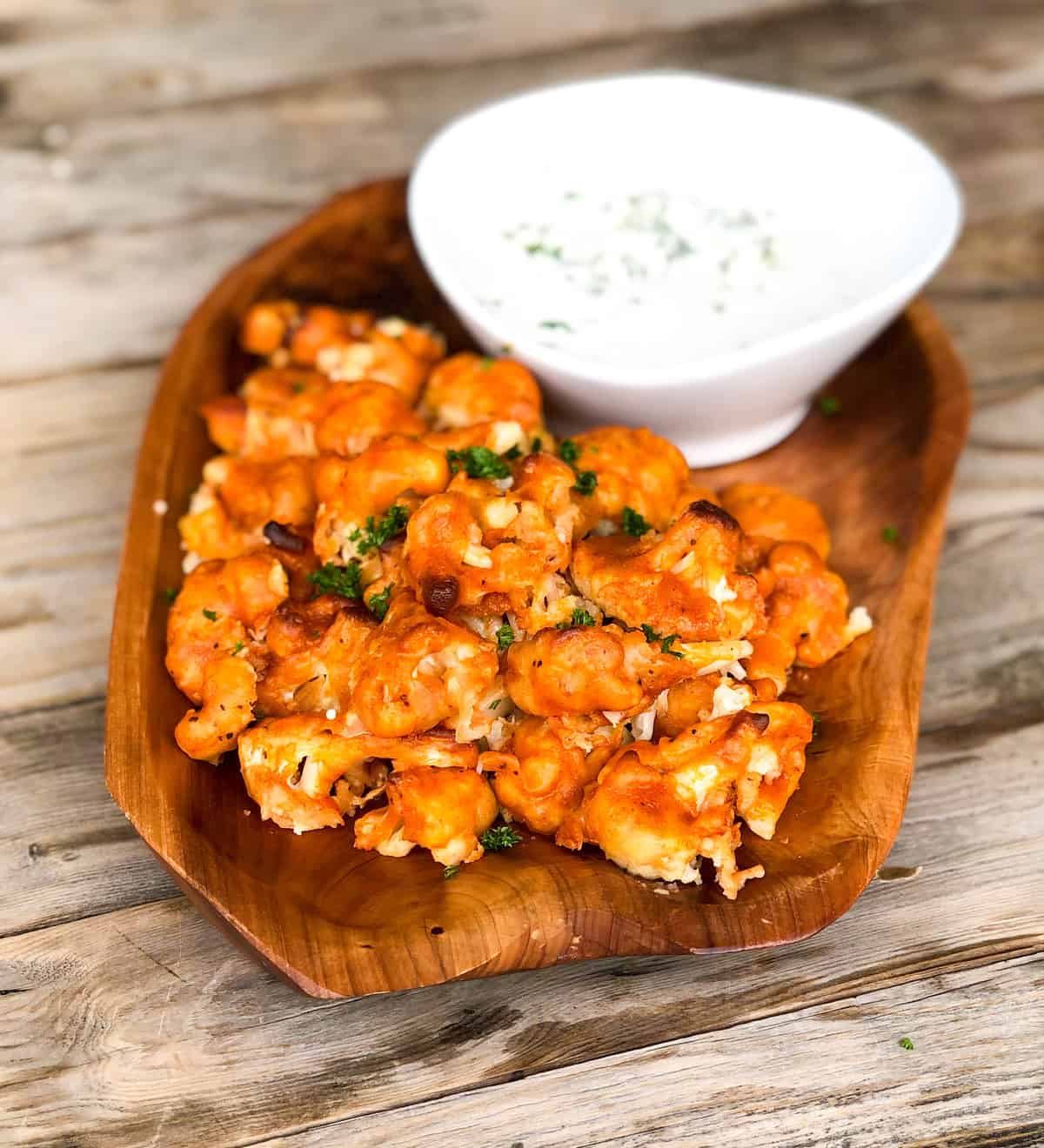 Are you prepping for the big game yet?
I've got all kinds of tricks up my sleeve but this particular recipe is perfect! Spicy and health-conscious, it satisfies all those hearty appetites and delights the vegetarian…all at the same time!
I battered up some cauliflower and baked them until crunchy and golden. Served with a perfect blue cheese dipping sauce, your guests will be amazed at the taste, and you will be amazed at how easy it is to prepare
We start with a large head of fresh in-season cauliflower. Break it up or cut into bite-sized pieces.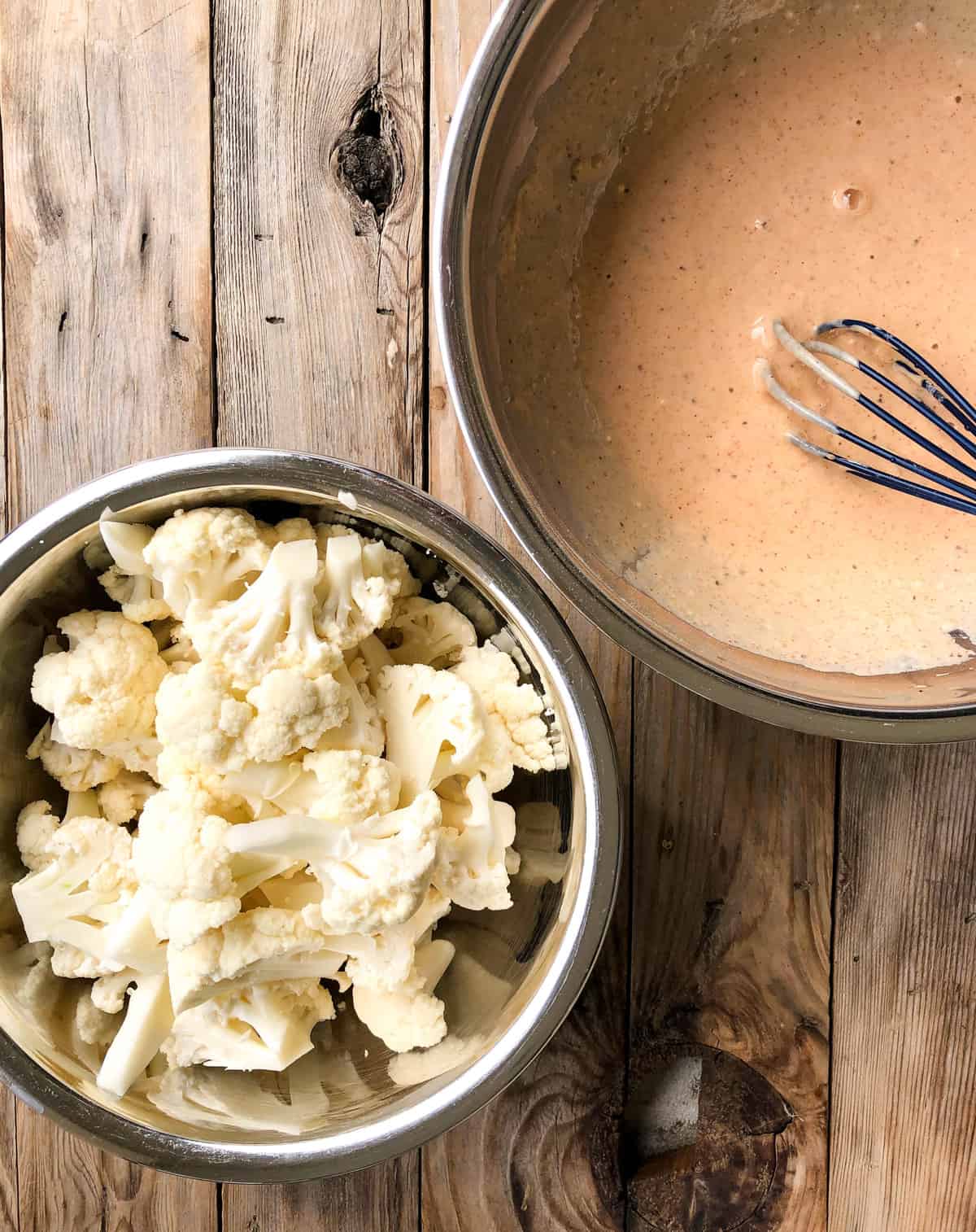 Next prepare the batter. Whisk together the flour, milk, paprika, garlic powder, and salt and pepper.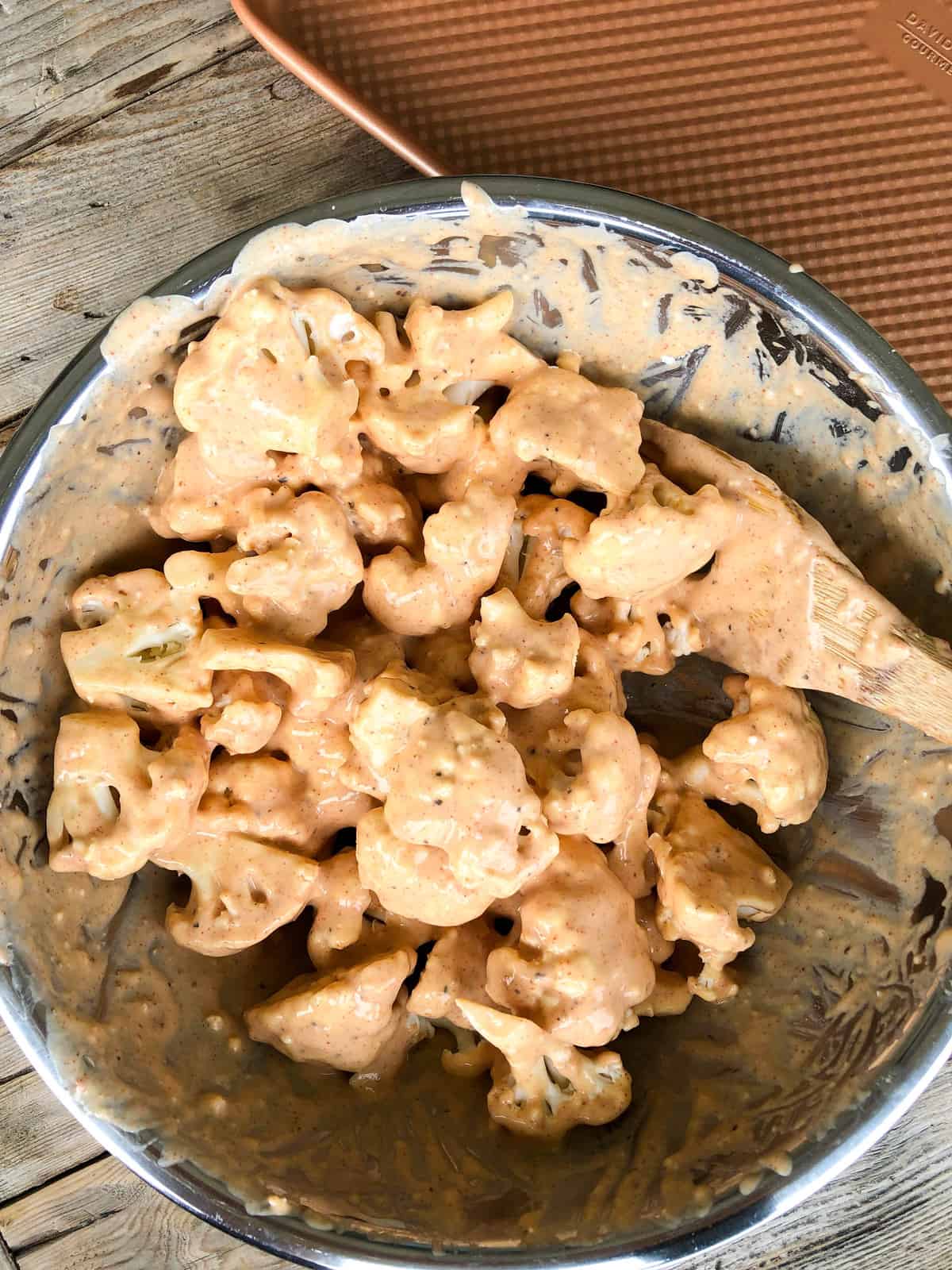 Pour the cauliflower into the batter and combine until all the pieces are coated with the batter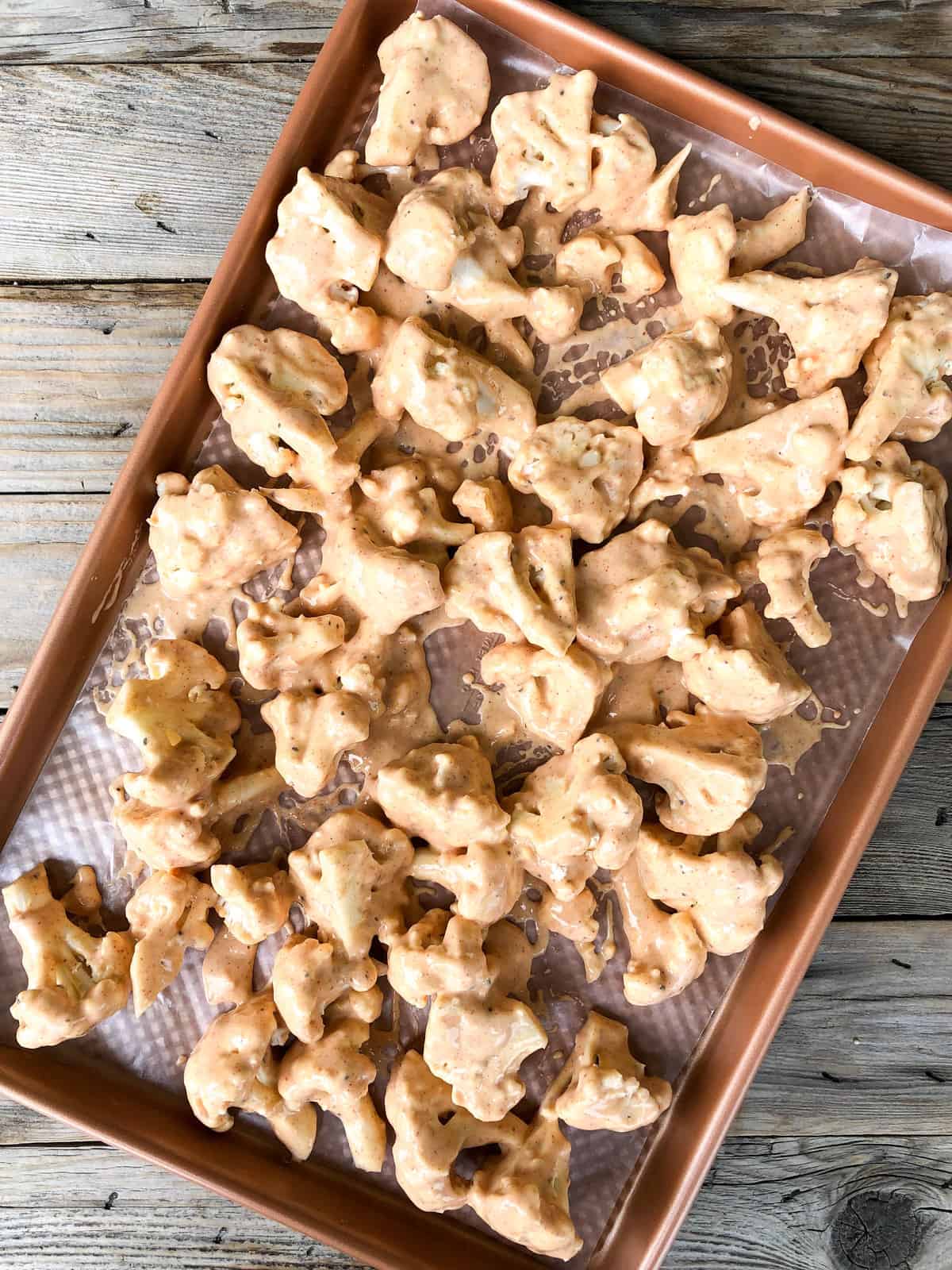 Pour into a parchment lined baking sheet and bake in a 450 degree oven for 20 minutes
Pull the pan out and brush with the buffalo sauce mixture and return to oven for another 20 minutes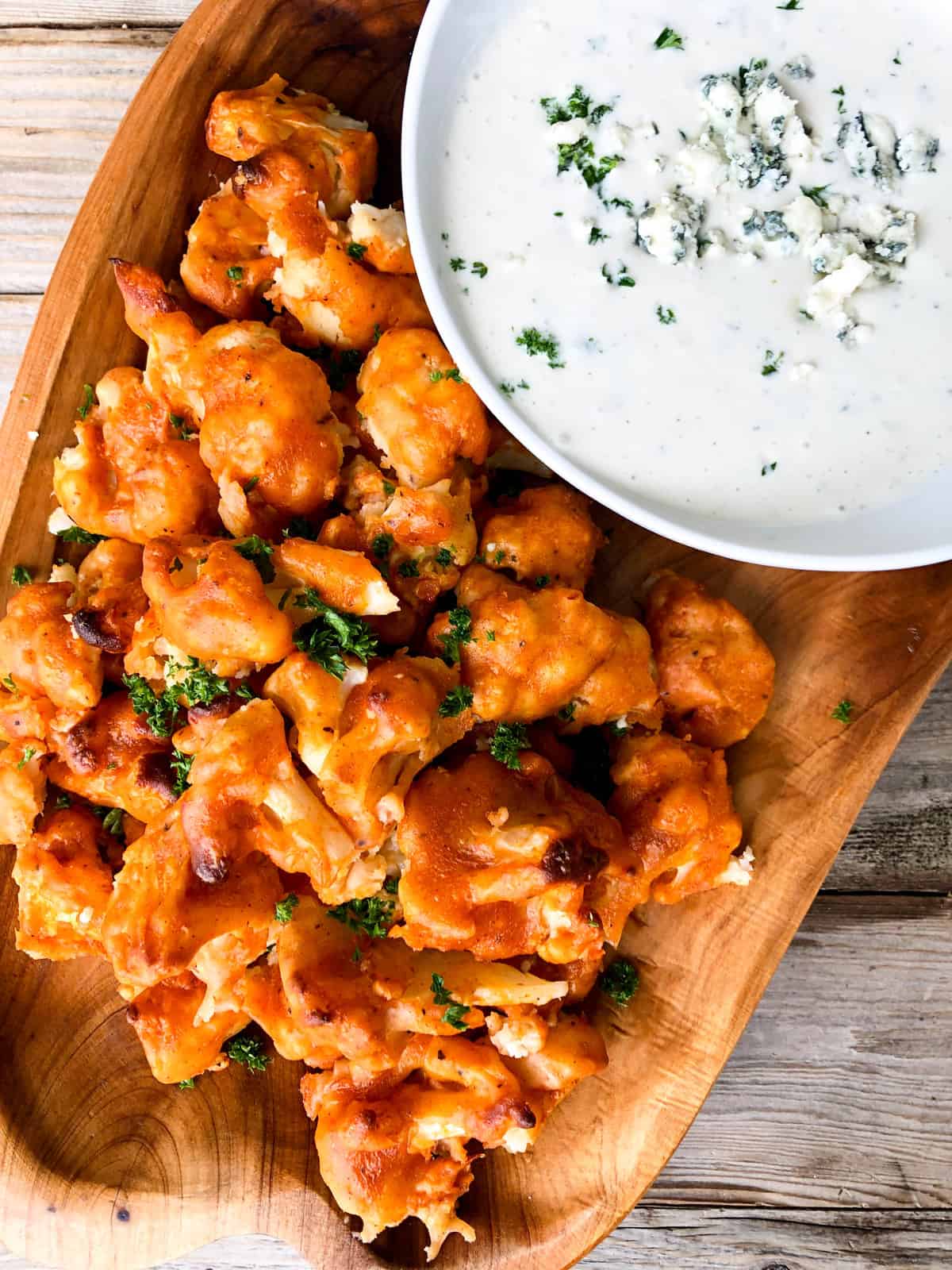 Dust with finely chopped parsley and serve with a blue cheese dip
Oh yeah… come to mama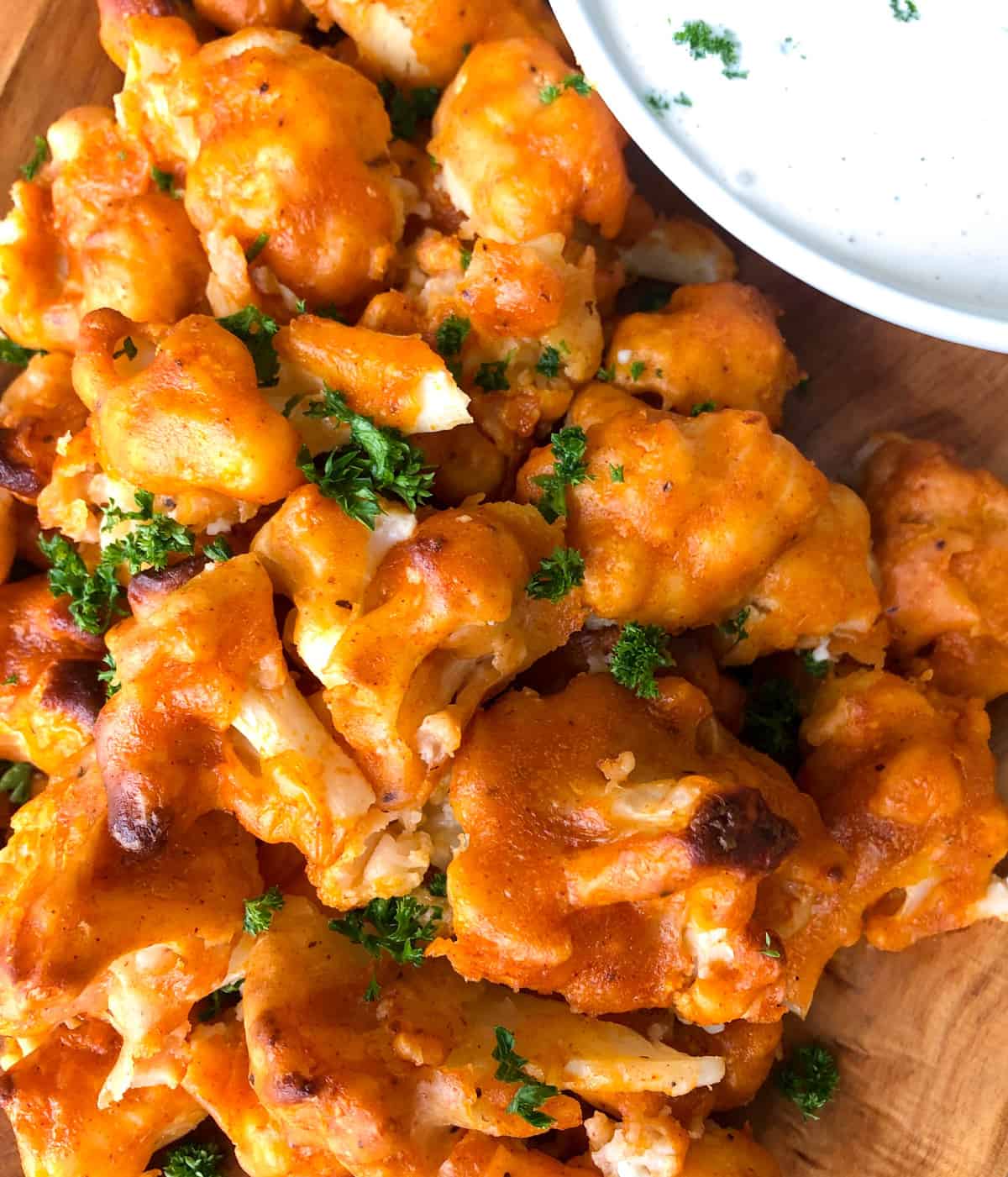 Each piece is crisp on the outside and perfectly tender on the inside.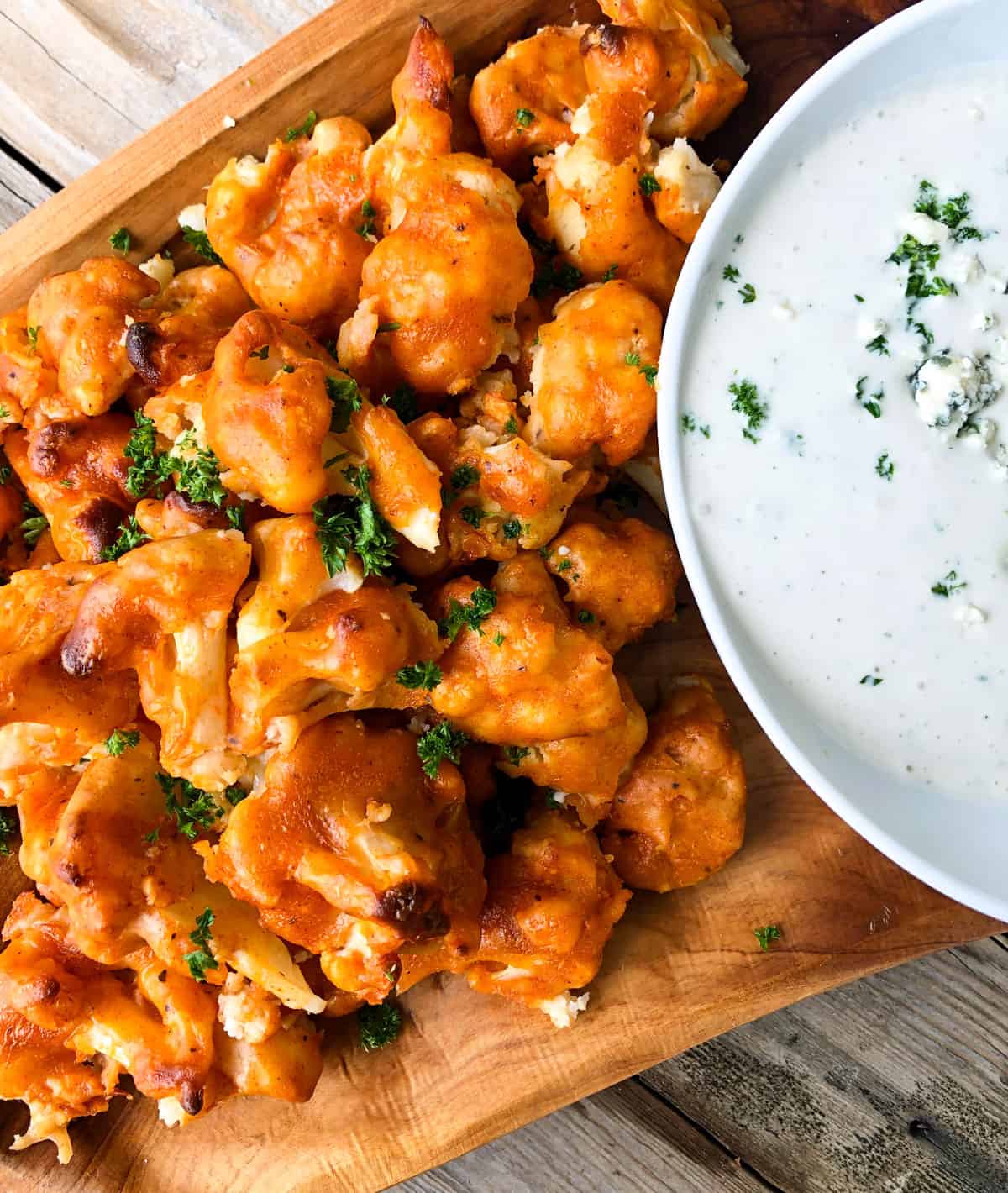 What do you think? Are you going to try it?
I guarantee you will not be disappointed!
BUFFALO CAULIFLOWER
1 large head of cauliflower, broken or cut into bite-sized pieces
2/3 cup flour
2/3 cup milk
1 t. paprika
2 tsp. garlic powder
salt and pepper to taste
1/4 cup Frank's Red Hot Buffalo Sauce
1 T. butter, melted
Heat oven to 450 and line a baking sheet with parchment paper and coat with cooking spray
Mix the flour, milk, paprika, garlic powder and salt and pepper. Pour the cauliflower in and stir until well coated
Pour the cauliflower onto the prepared baking sheet and bake for 20 minutes
Combine the hot sauce and butter in a small bowl and set aside
Remove the cauliflower from the oven and brush with the hot sauce mixture and bake for an additional 20 minutes
Serve with your favorite blue cheese dipping sauce