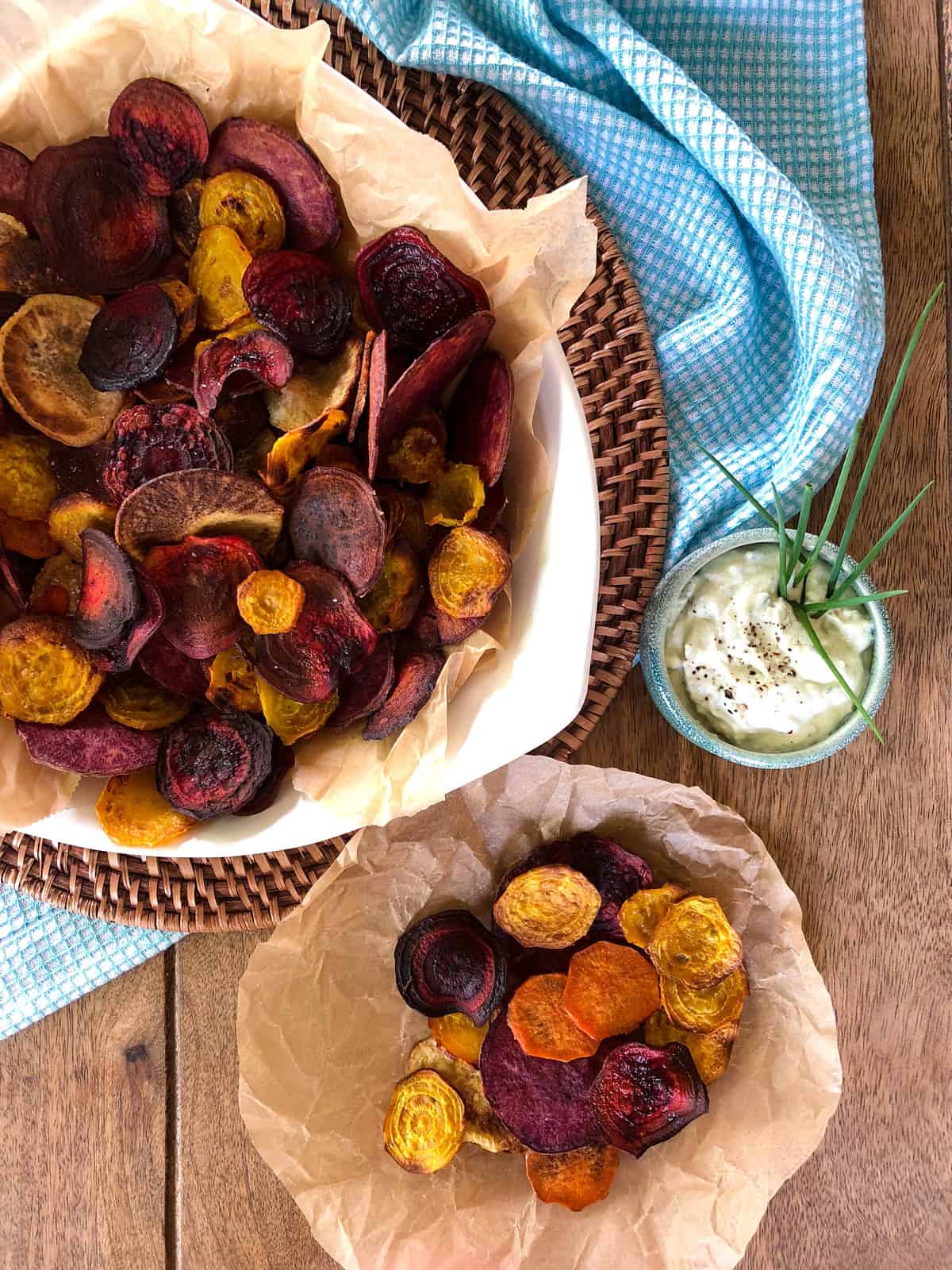 CA GROWN Blog
Discover. Learn. Connect.
Veggie Pub Chips with Avocado-Blue Cheese Dipping Sauce
April 11, 2018
Eat the Season!
Sign Up For Weekly Recipes
« Back to Recipes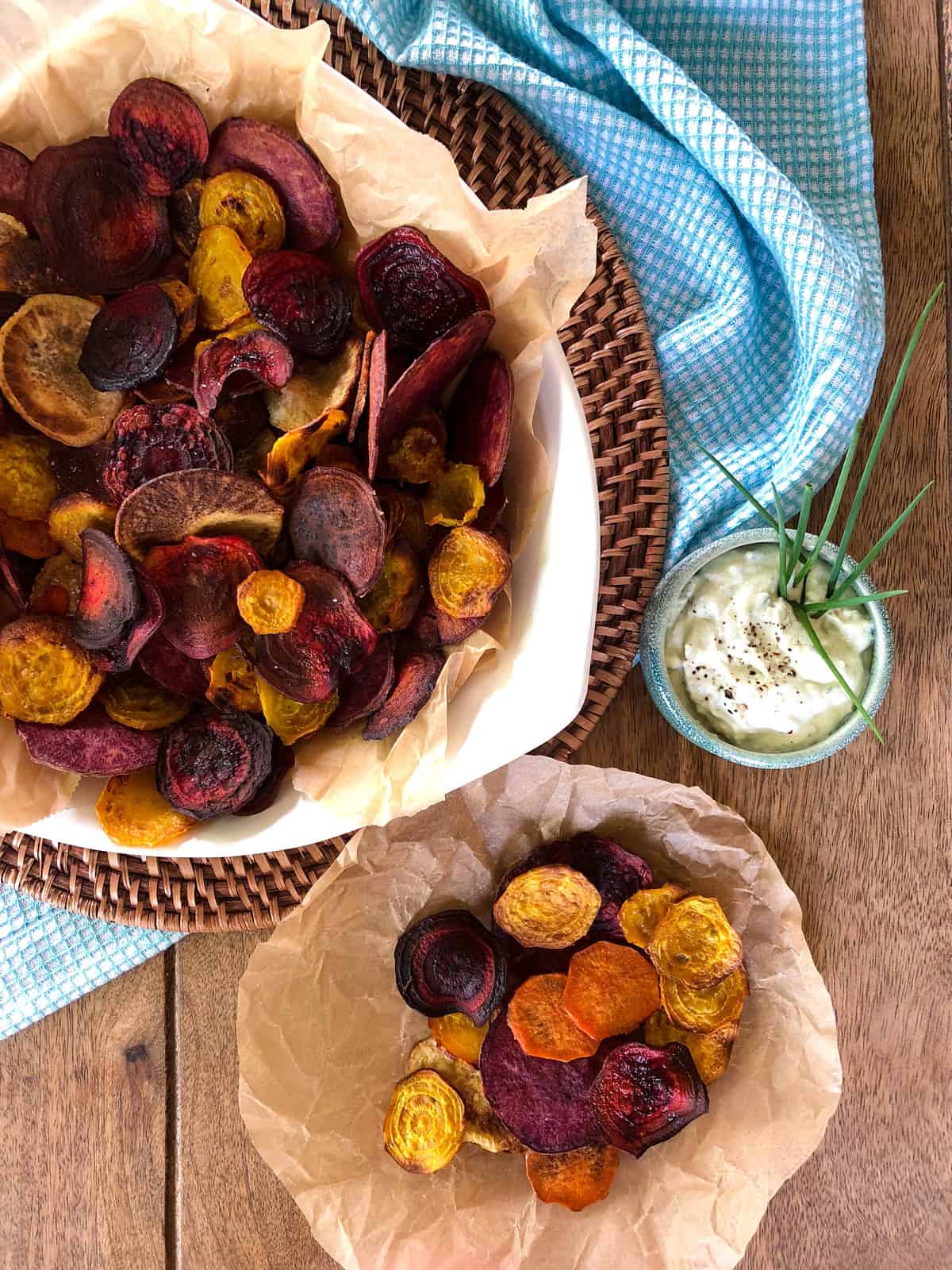 Veggie Pub Chips with Avocado-Blue Cheese Dipping Sauce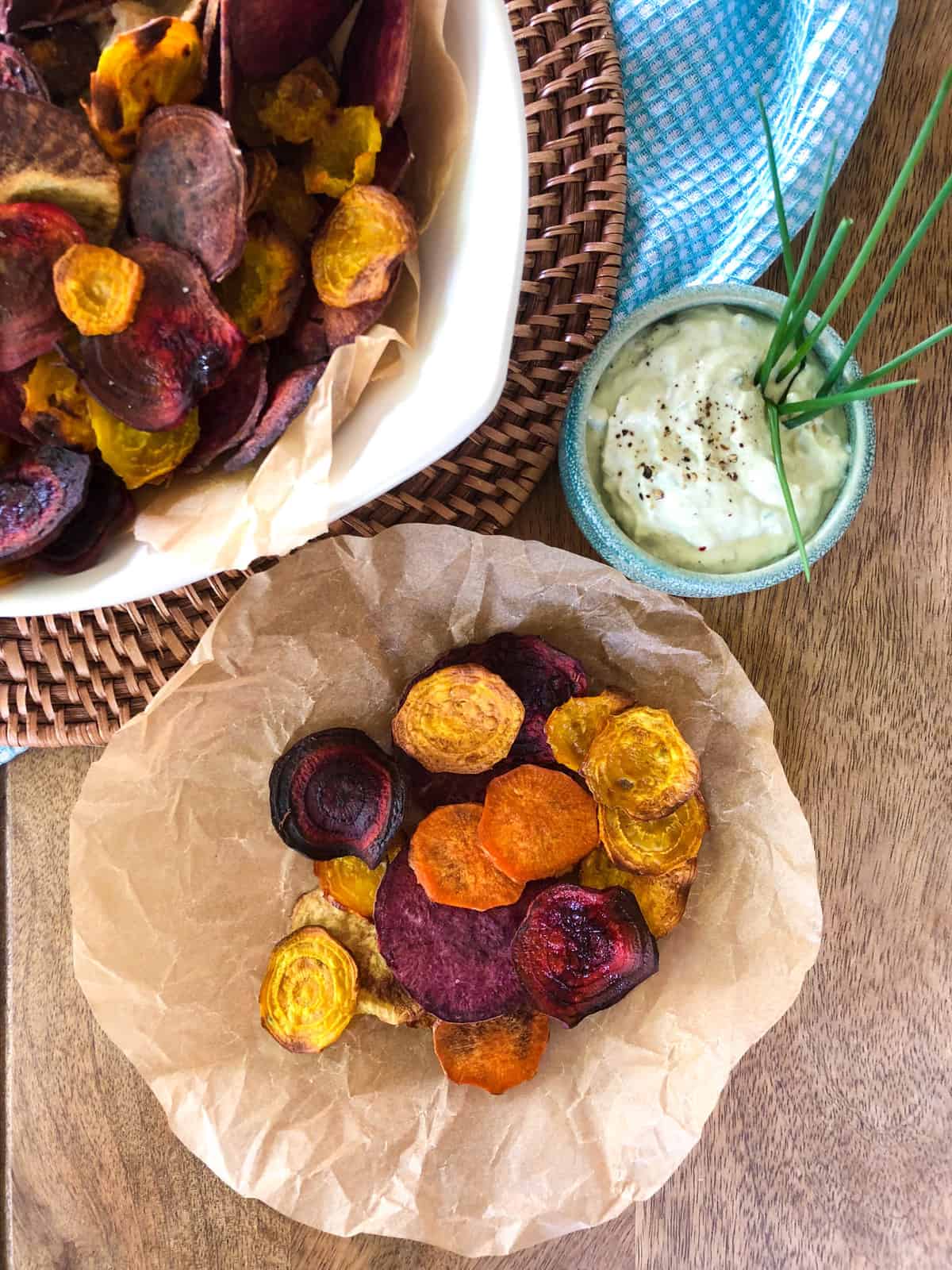 Veggie Chips are all the rage, so I thought I'd try my hand at 'em. They are a little time consuming, but when you make them yourself, you know where they are coming from, what is going into them, and how they are being cooked!
Win-Win-Win!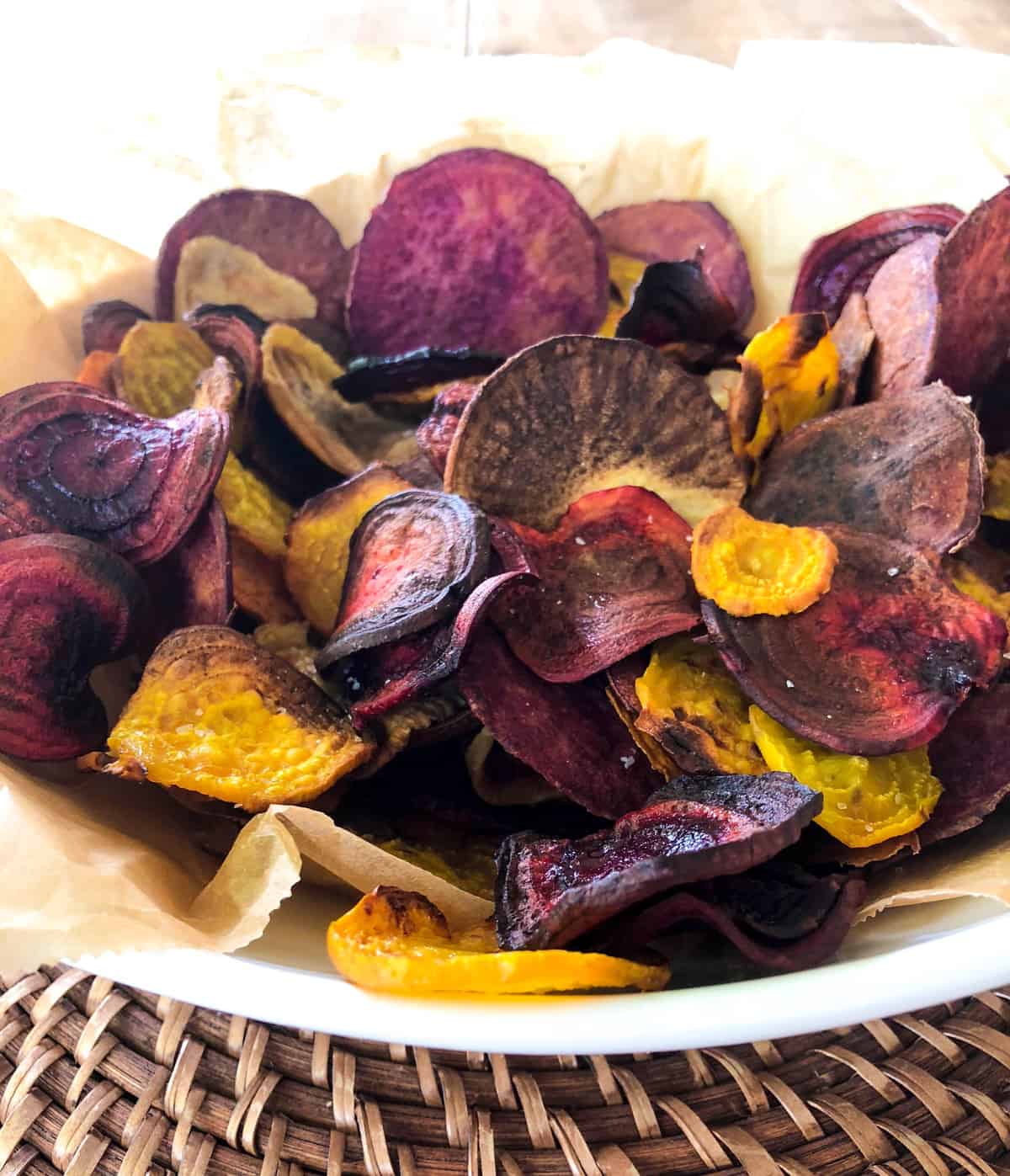 This recipe makes a boatload… well, more like enough for 6-8 people to snack on a healthy amount… but, who's counting?
The dipping sauce is so zesty and smooth, you'll want to find things just to dip it in!
Fresh, ripe avocados and tangy blue cheese are the main flavors and they rock the socks off these chips.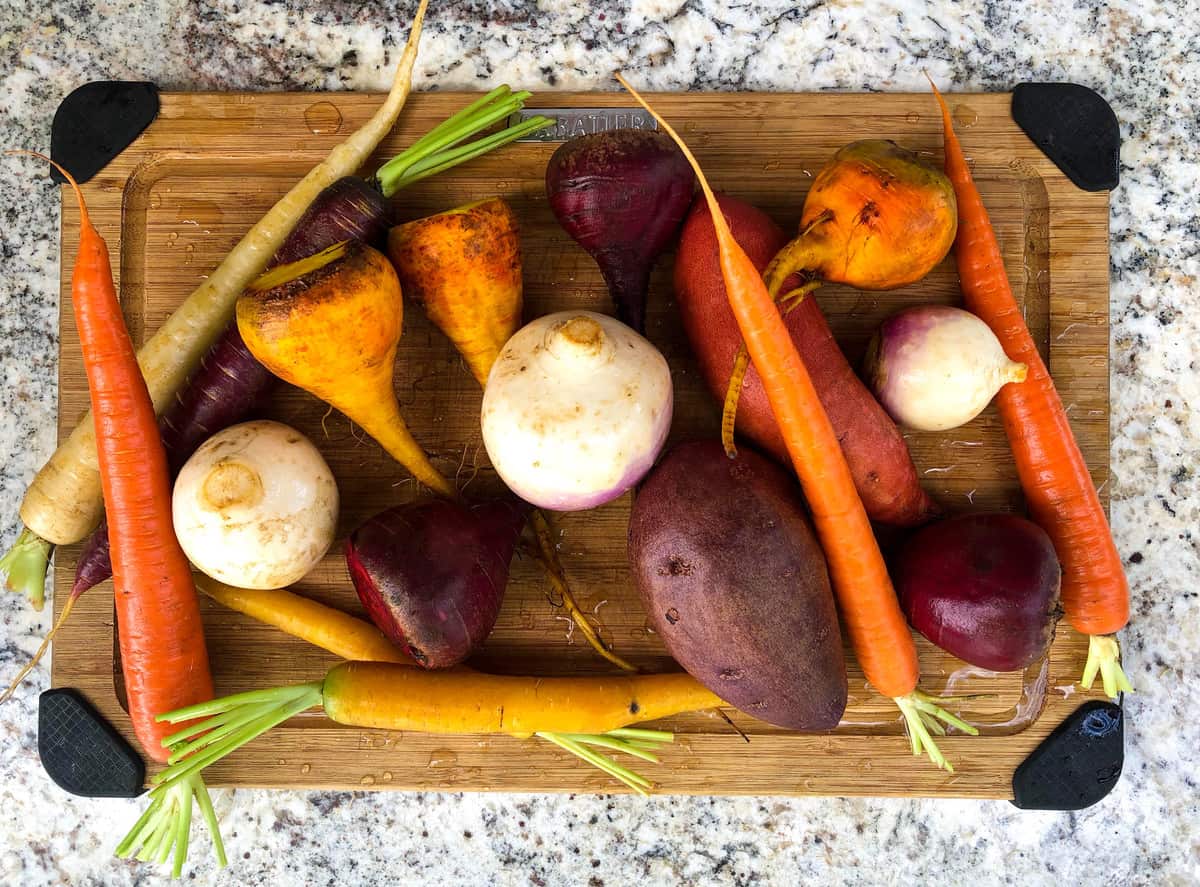 Of course, we start with beautiful California veggies. I gathered up carrots, beets, rutabagas, and sweet potatoes.
Peeling is not completely necessary, but I wanted to take off all the ugly parts. If you don't mind, then by all means, just clean the skins and slice away…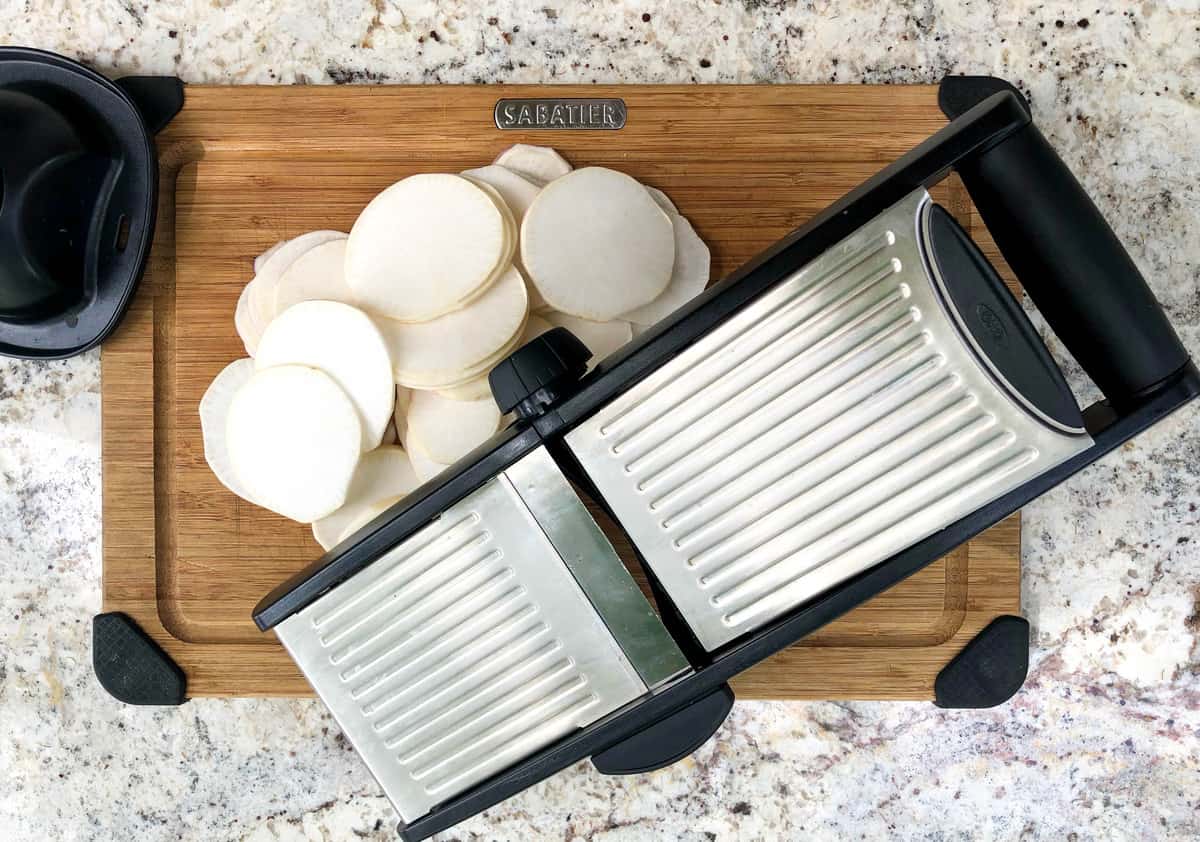 I sliced all the veggies the same width using my mandoline, 1/8″.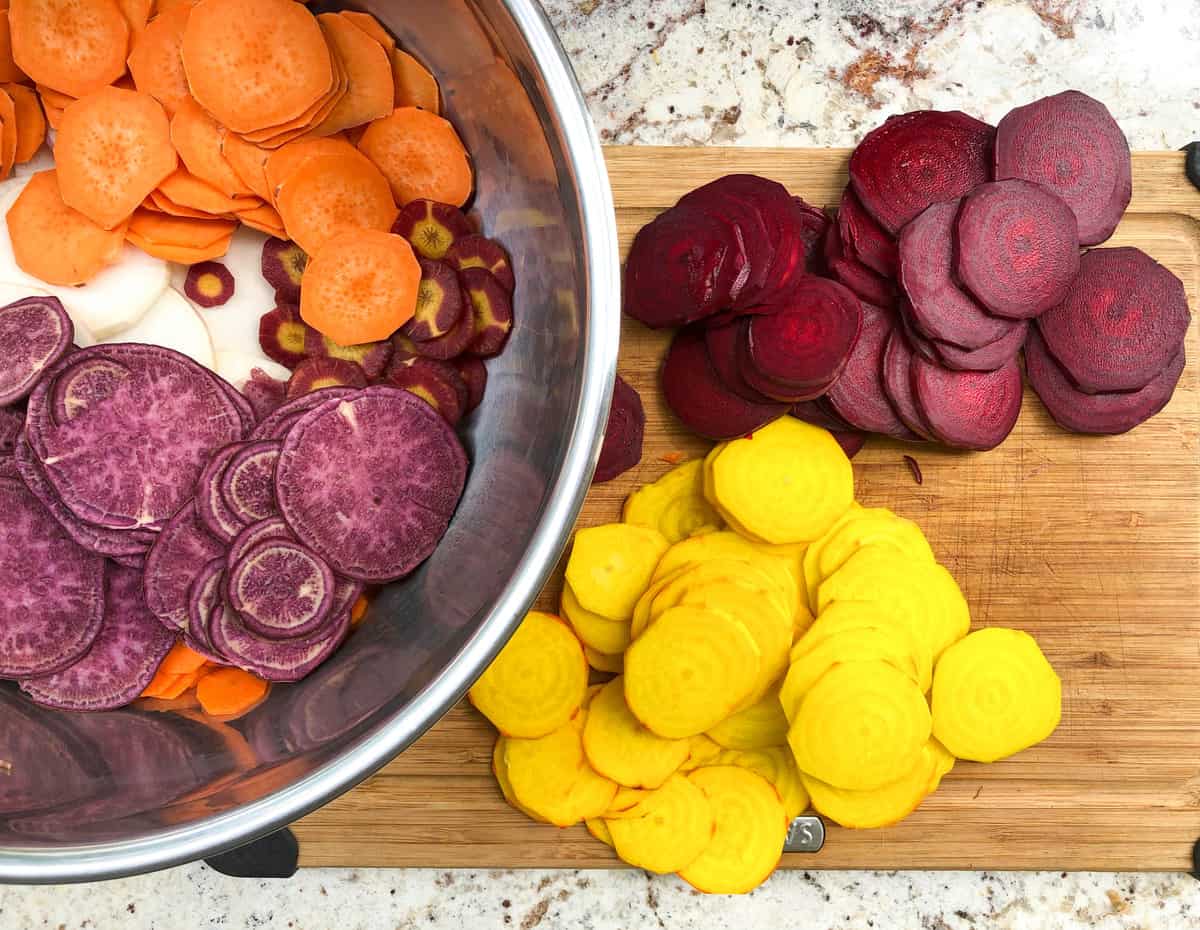 Aren't they all so purty?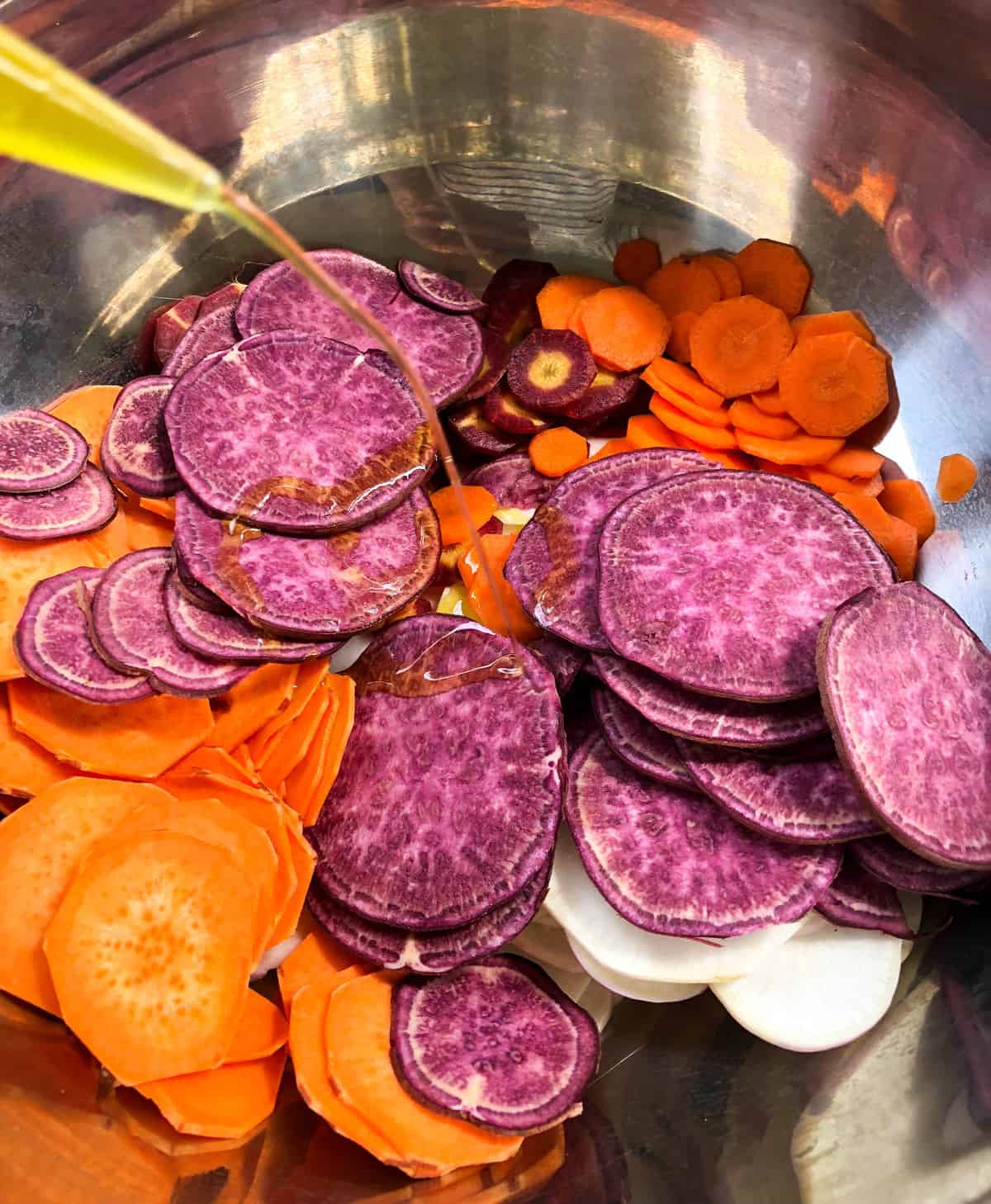 Toss them liberally with California olive oil.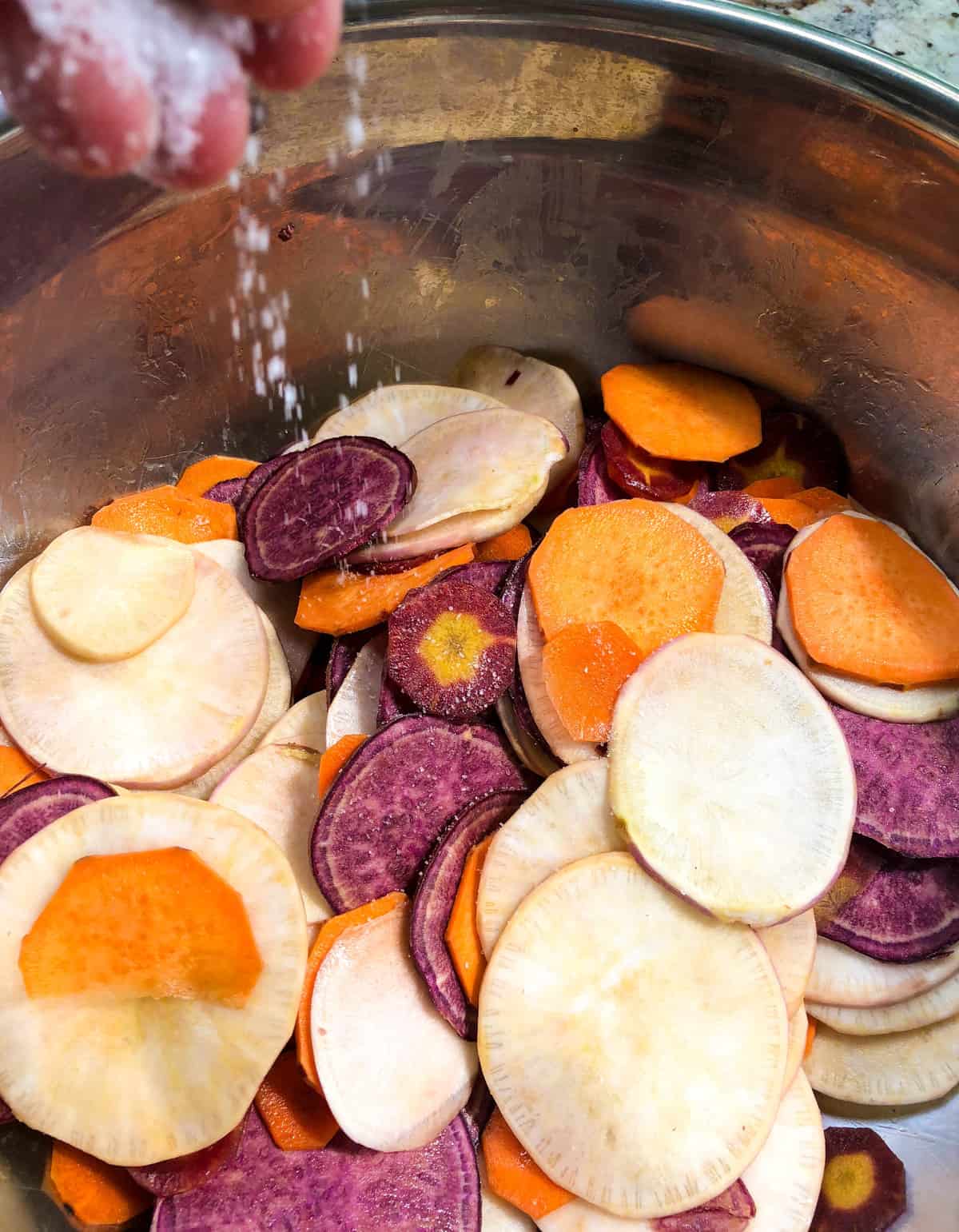 And season with a dusting of salt.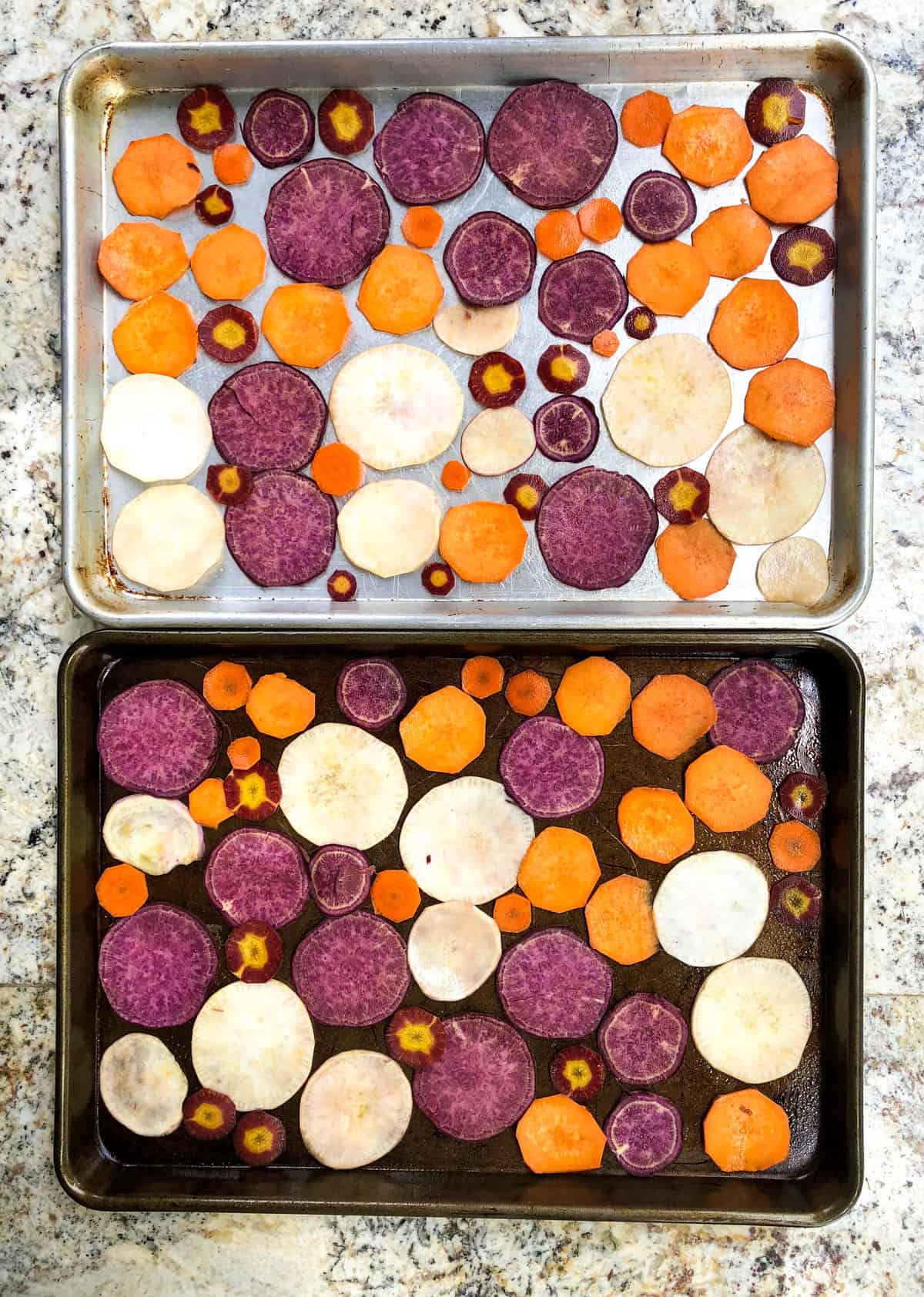 Place on a prepared baking sheet and bake in the oven for about 25 minutes, or until crisp, but not burned.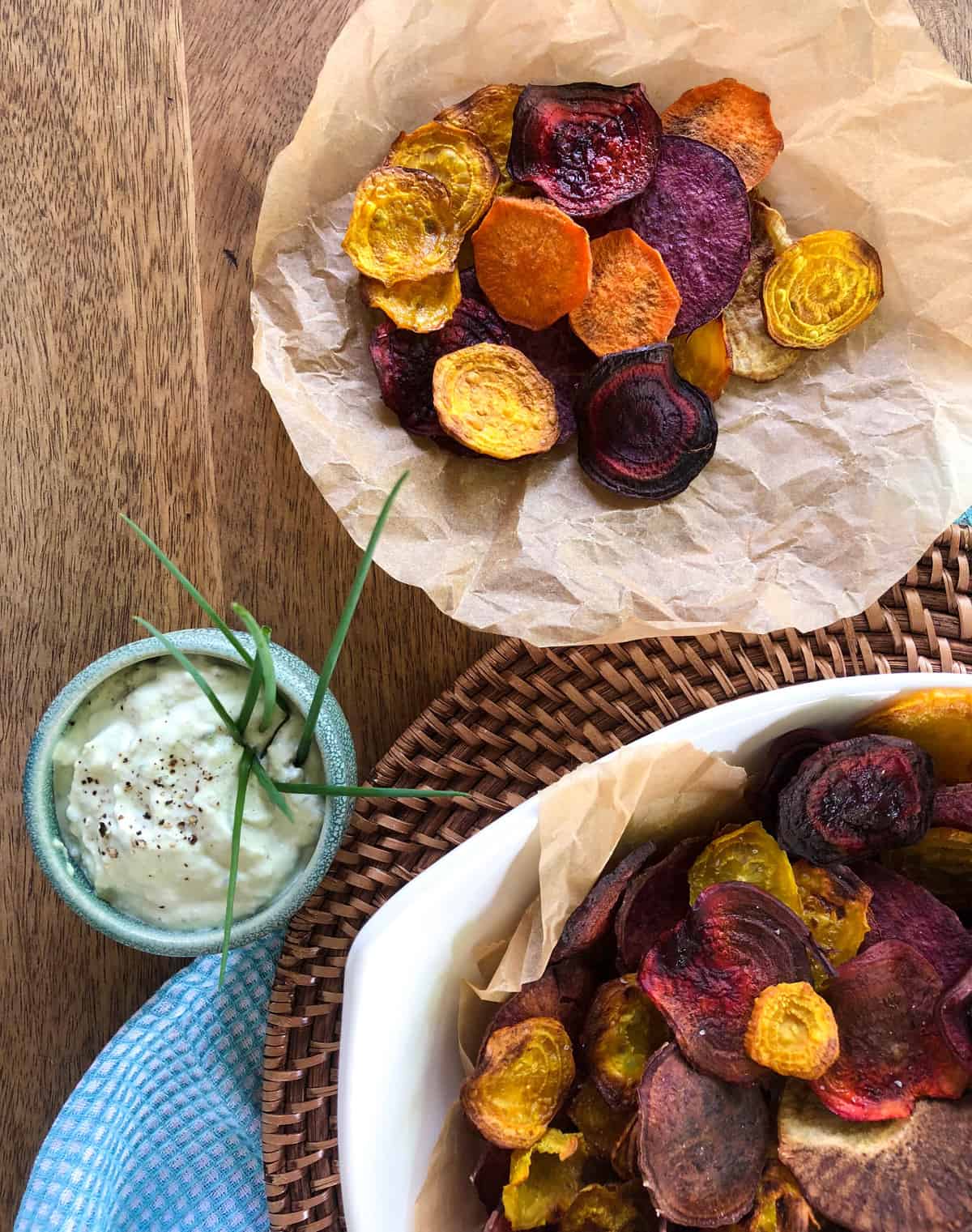 Bam! Veggie chips for days…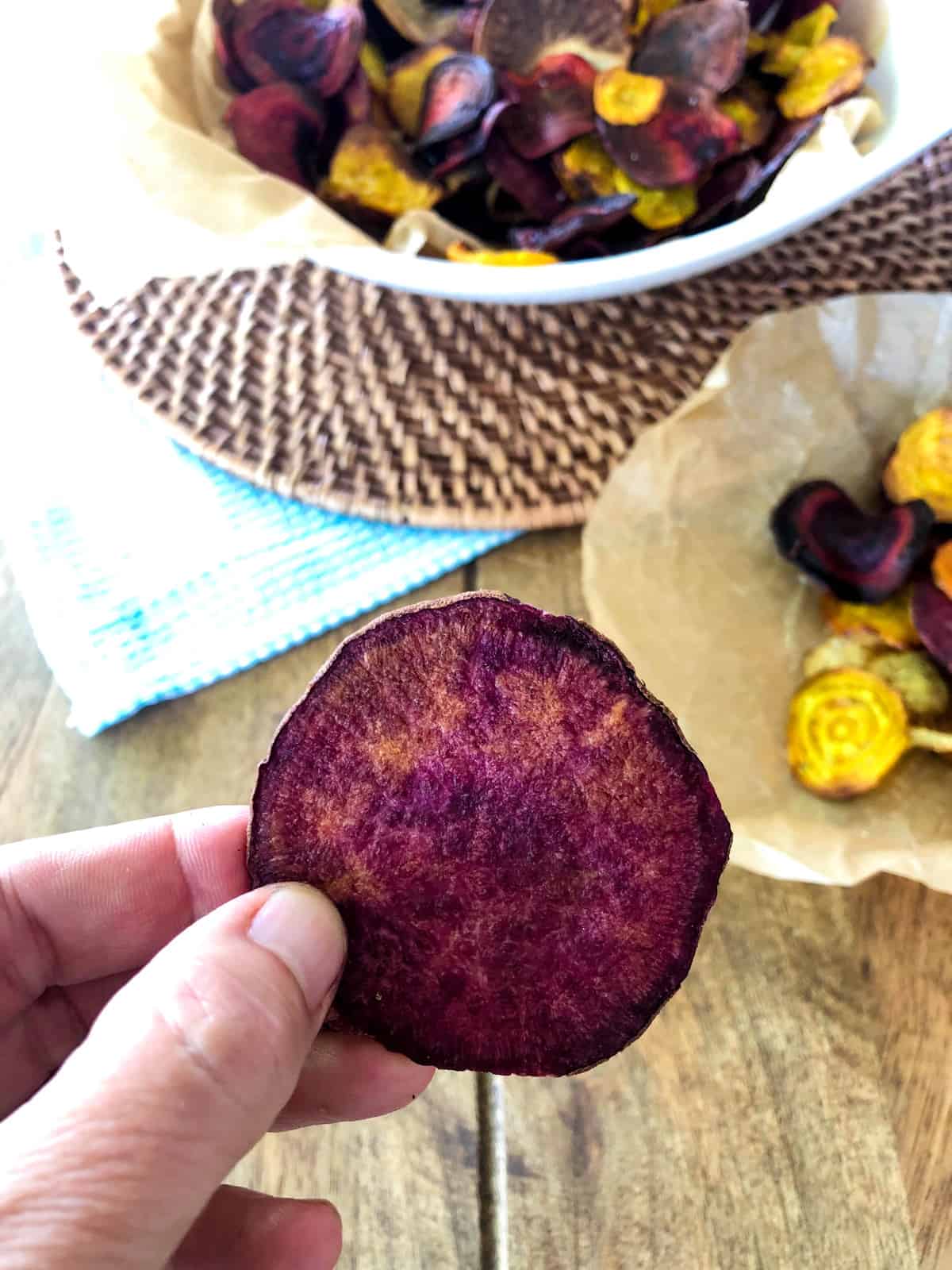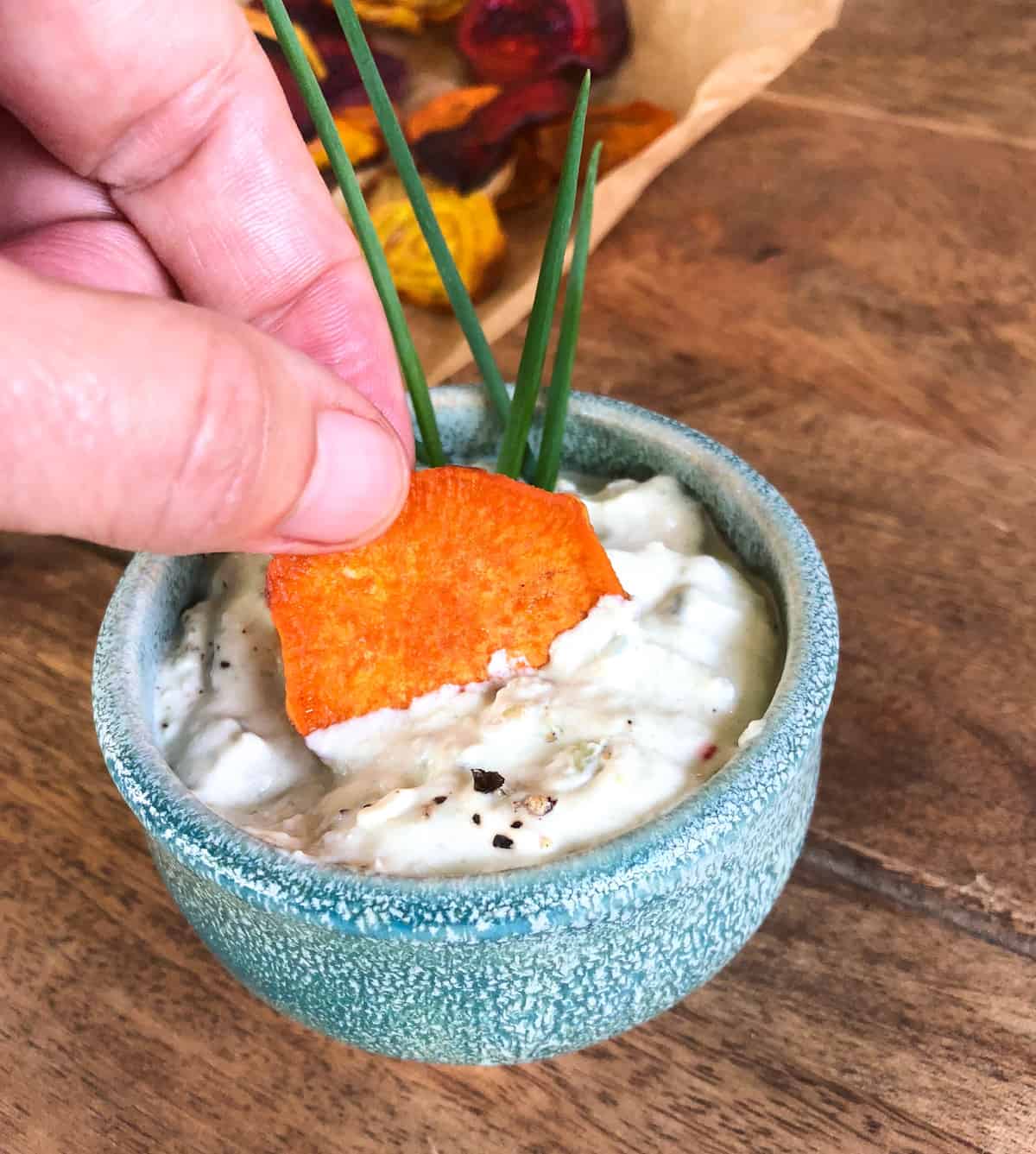 Dip in the fabulous Avocado Blue Cheese Sauce and enjoy!
Recipe in 3-2-1…
Veggie Chips with Avocado-Blue Cheese Dipping Sauce
2018-04-10 21:31:36
Ingredients
2 yellow beets
2 purple beets
2 rutabagas
2 sweet potatoes
4 carrots
Olive oil
Salt
FOR THE DIPPING SAUCE
1 avocado, mashed
1/4 cup mayonaise
1/2 cup sour cream
1/2 lemon, juiced
2 oz. crumbled blue cheese
Salt and pepper
Handful chives, chopped
Instructions
Preheat oven to 400 degrees
Rinse, peel and slice the veggies to 1/8" thinckness
Toss the sliced veggies with enough olive oil to lightly coat each piece and sprinkle with salt
Place the veggies in a single layer on a baking sheet and sprinkle with more salt
Bake for 20- 30 minutes, watchng so they don't burn, but are crisp. (no need to turn)
FOR SAUCE: Combine all the ingredients and place in the fridge until ready to serve
California Grown https://californiagrown.org/