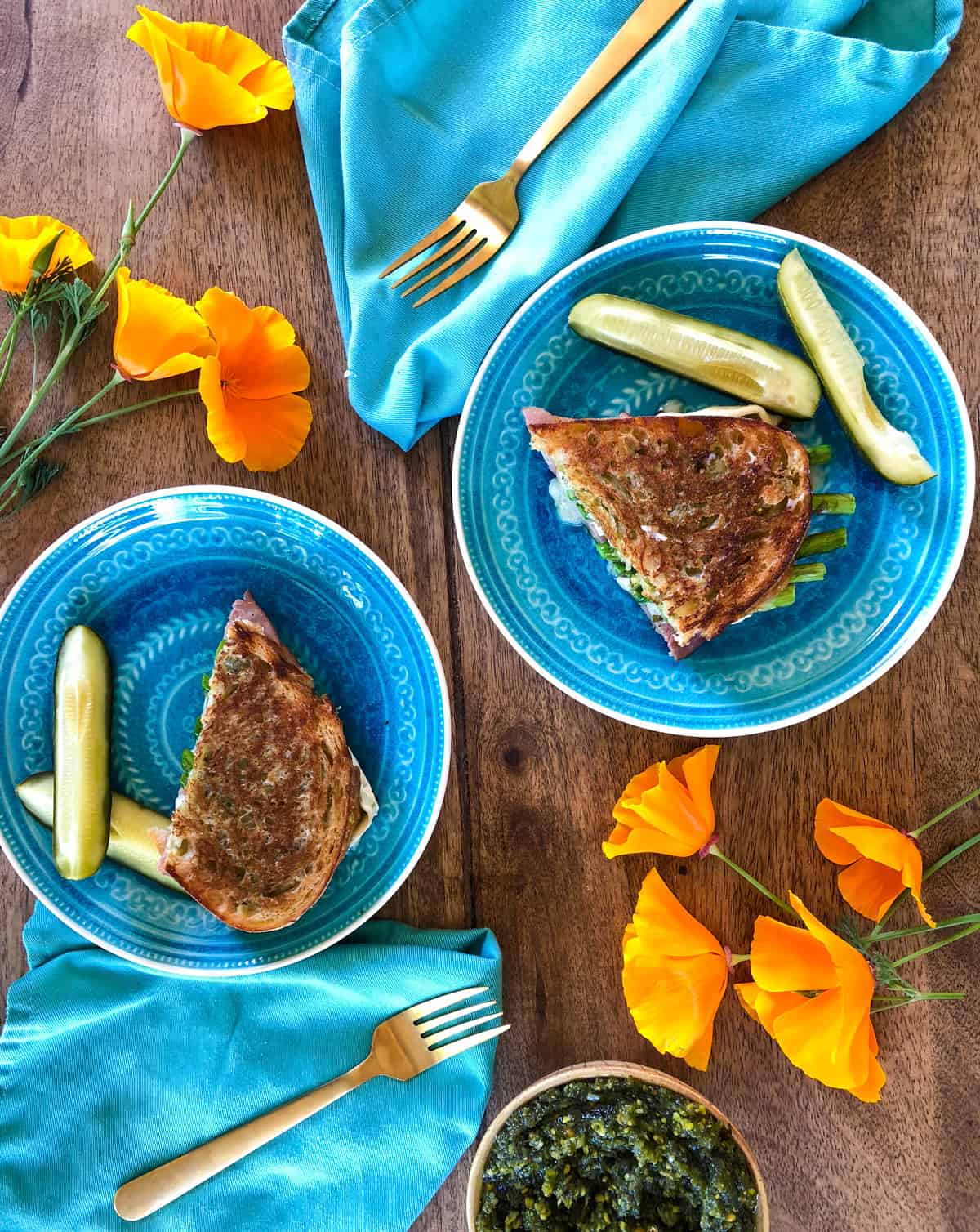 CA GROWN Blog
Discover. Learn. Connect.
Asparagus, Brie & Ham Panini
April 19, 2018
Eat the Season!
Sign Up For Weekly Recipes
« Back to Recipes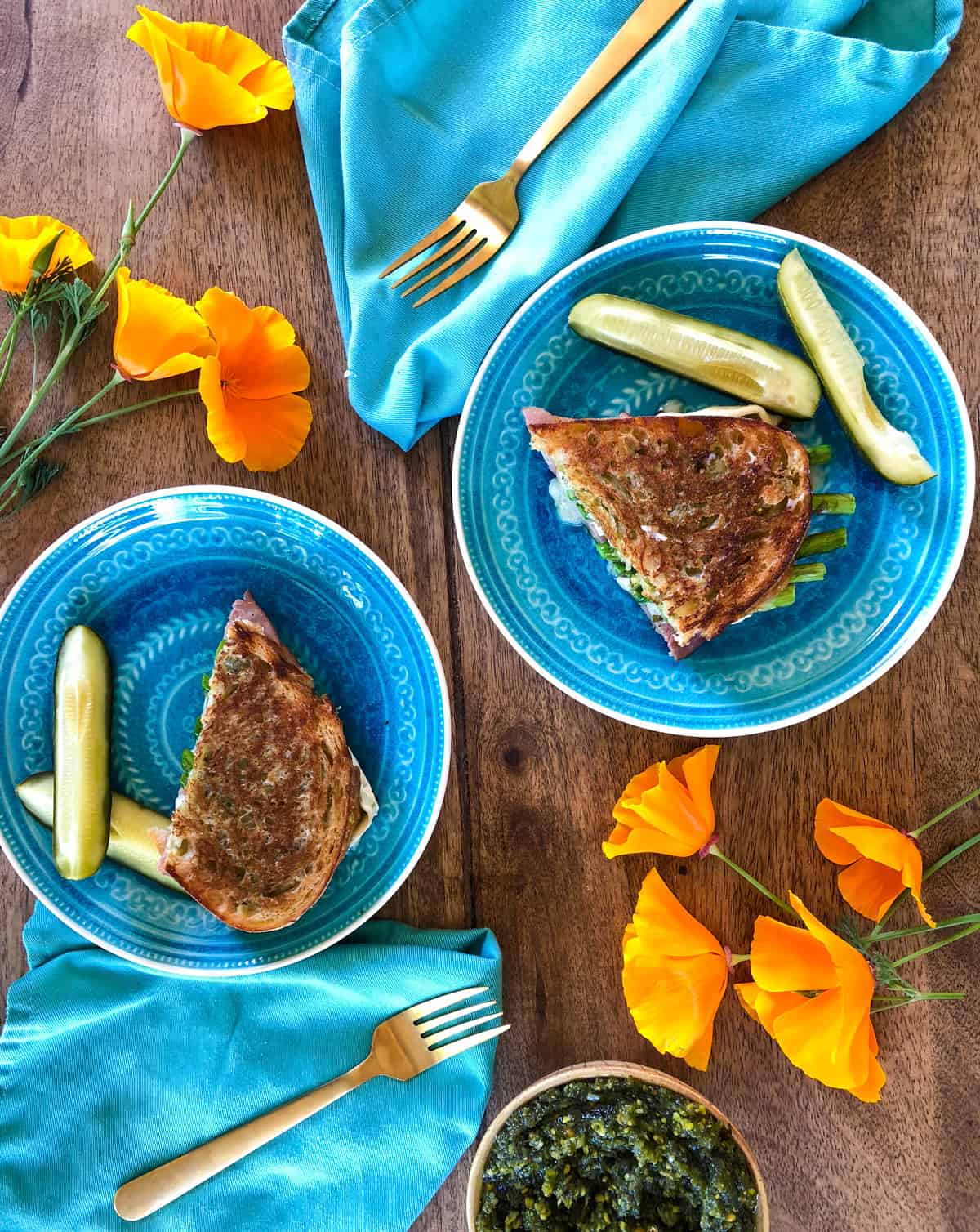 Asparagus, Brie & Ham Panini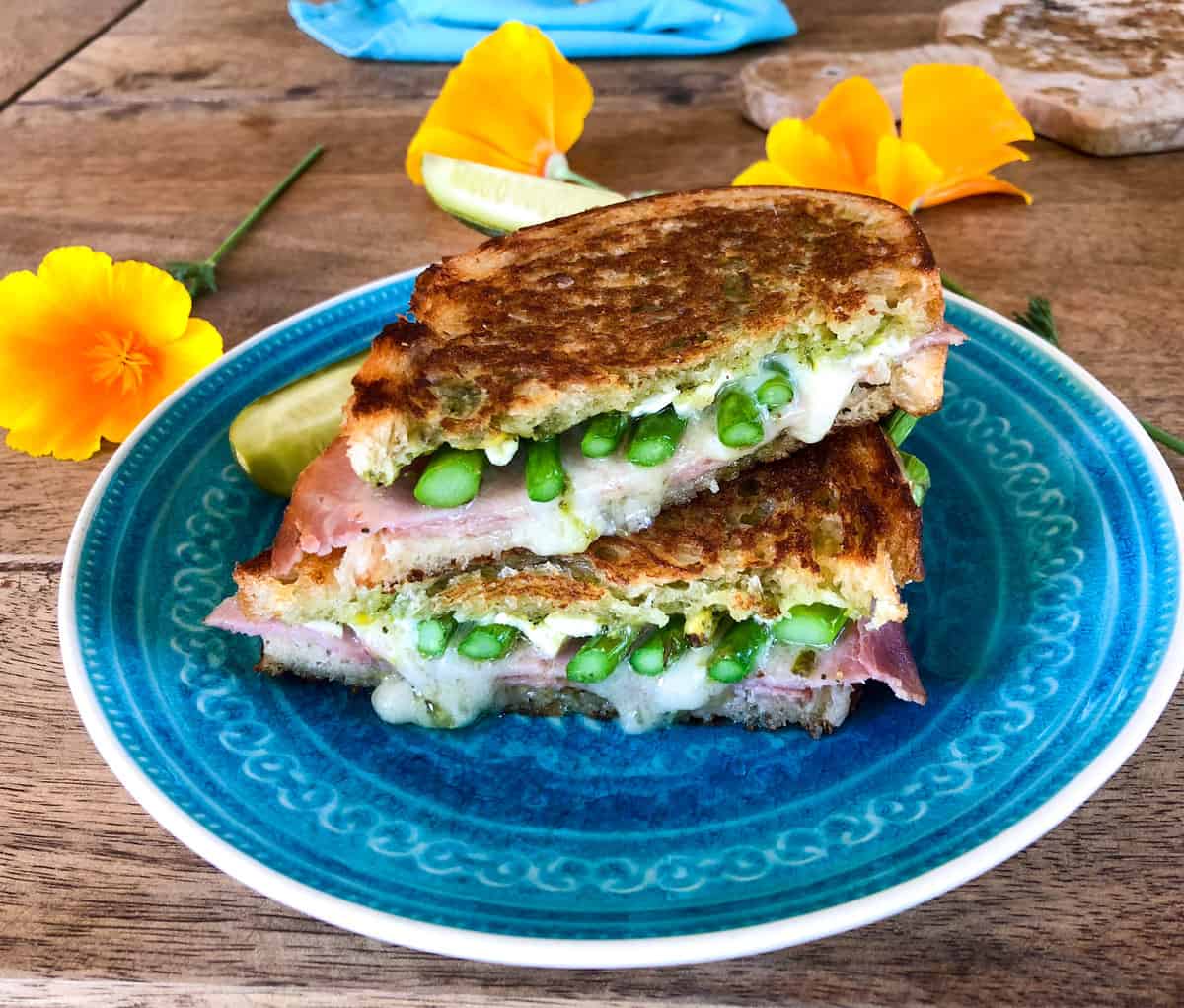 Nothing screams Spring more to me than seeing fresh California asparagus lining the grocery stores and Farmer's Markets.
The crisp green stalks are the perfect accompaniment to any meal!
We have made our share of asparagus recipes here, but for me; this one takes the grand prize!
Filled with gooey brie cheese, black forest ham, plump asparagus, and pistachio pesto, it's like a spring-time party in your mouth. A party that you will definitely deserve an encore…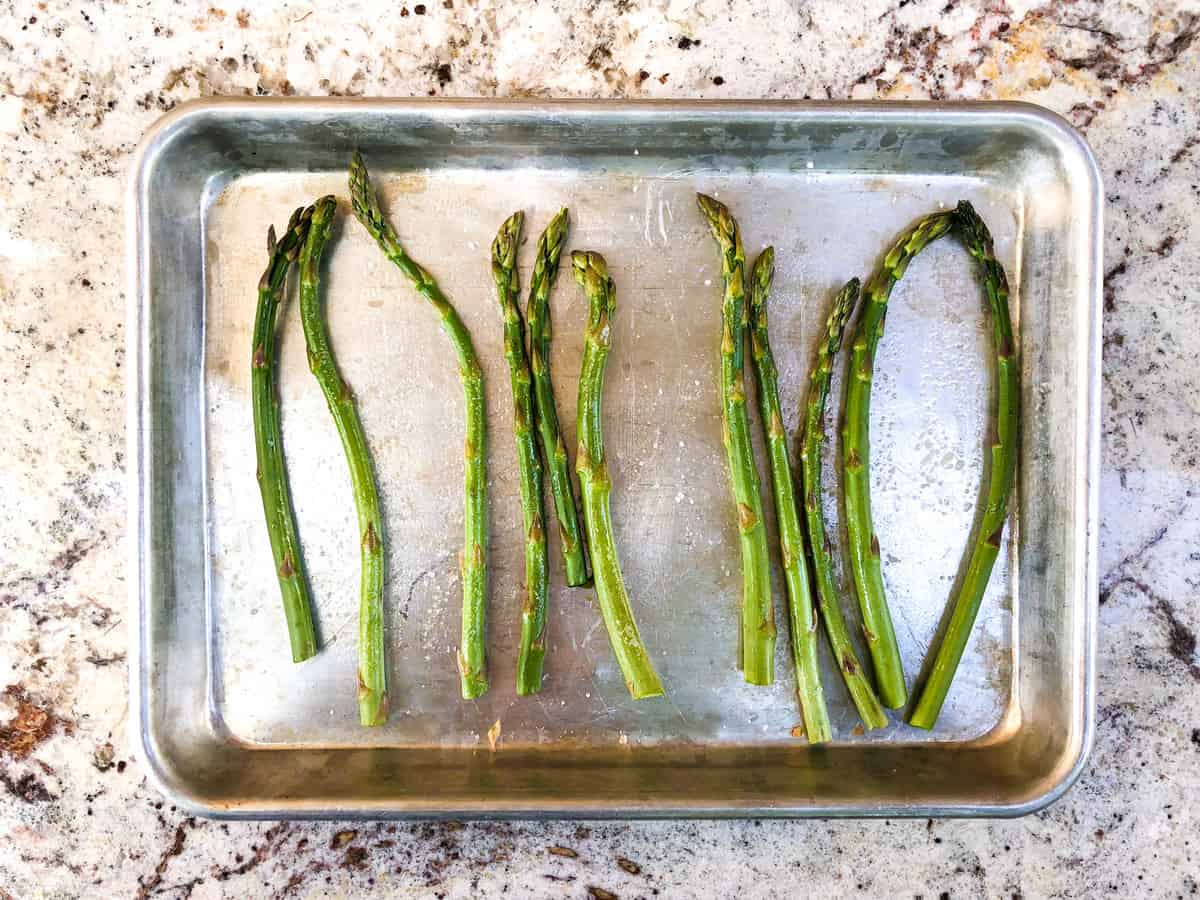 The panini takes no time at all. The only prep required is to roast (or grill) the asparagus for a few minutes before adding to the sandwich.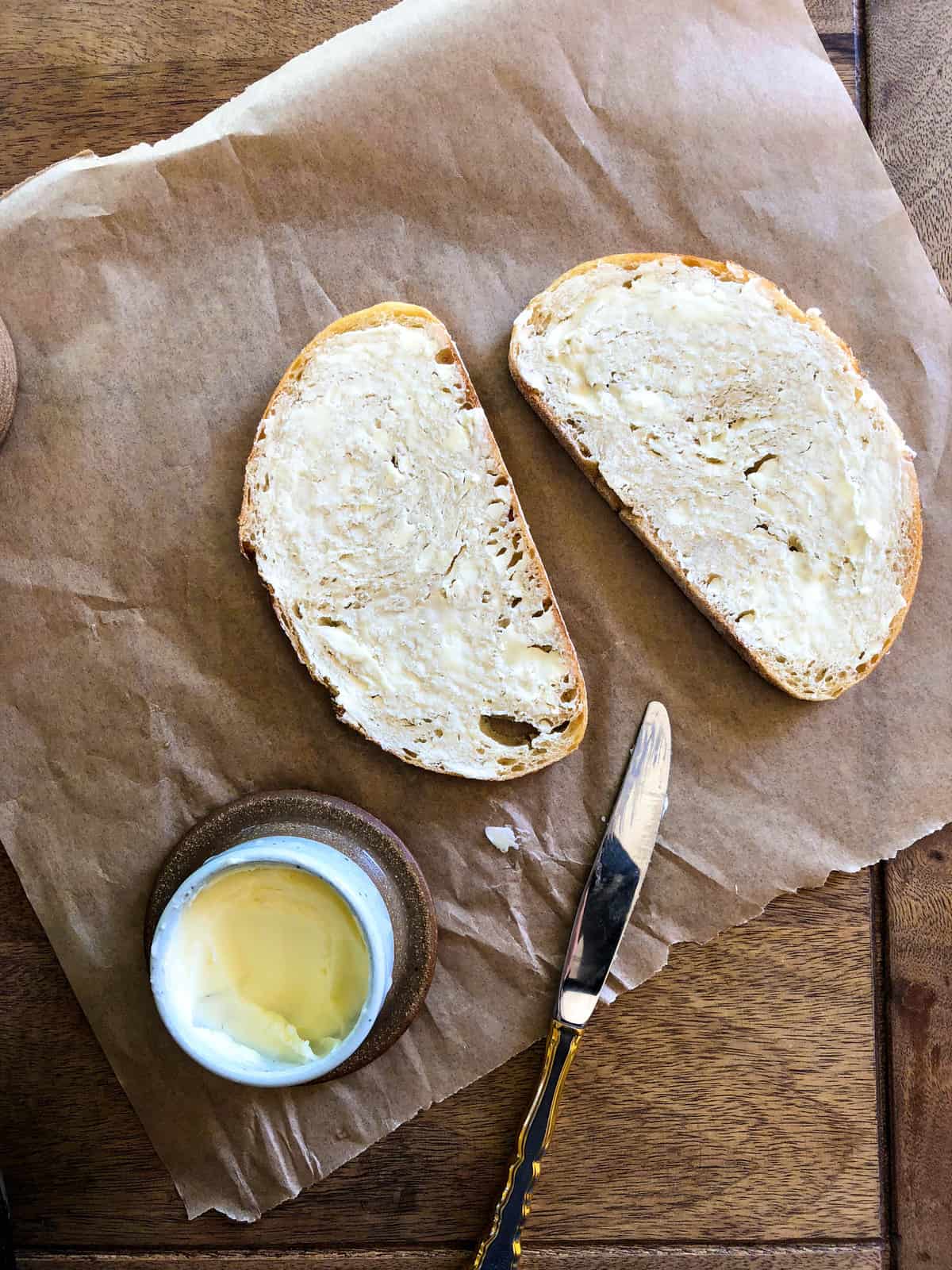 Slather each side of the bread with butter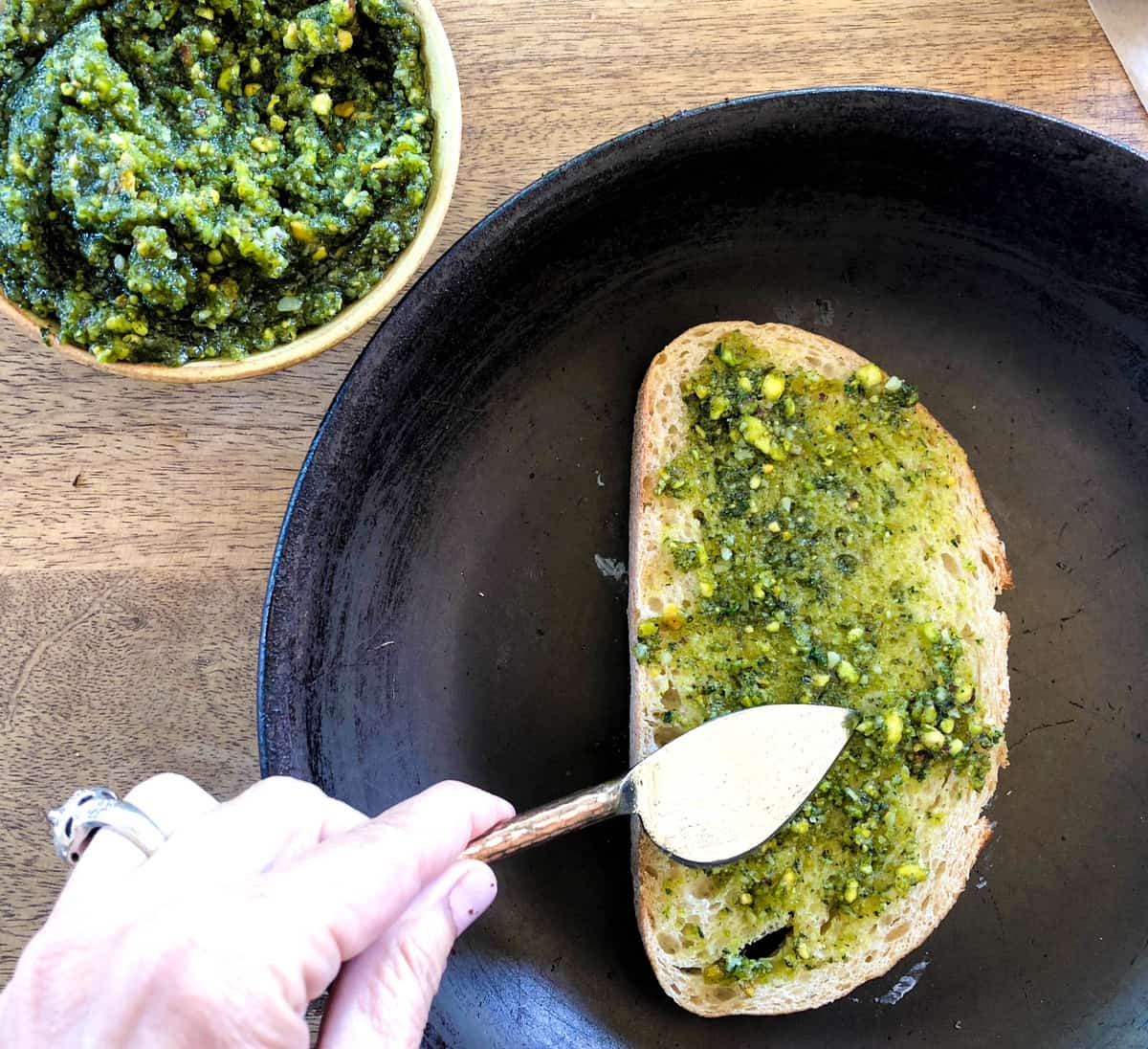 Place buttered side down into a pan and add the Pesto to the bread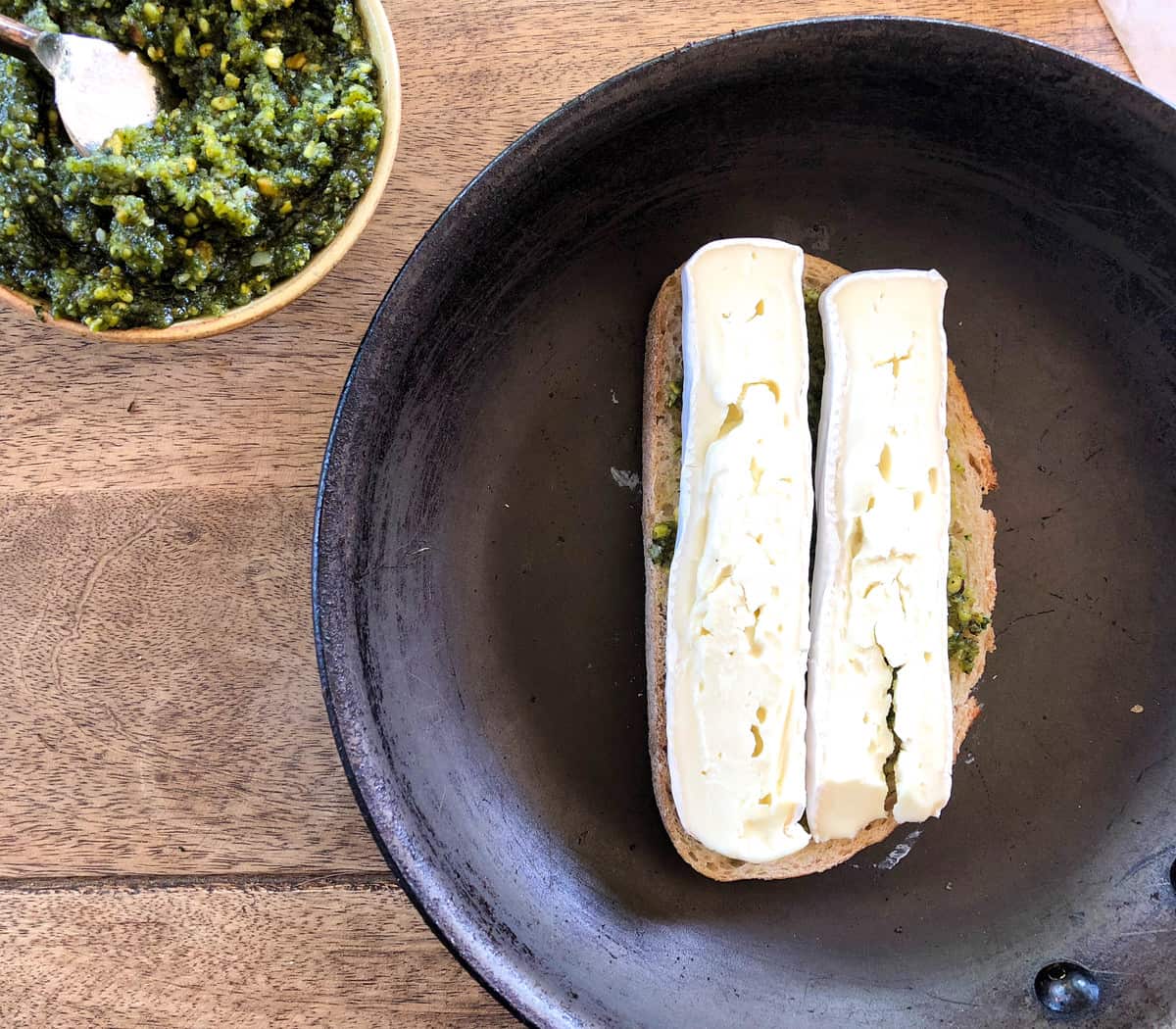 Stack with a few slices of thick-cut brie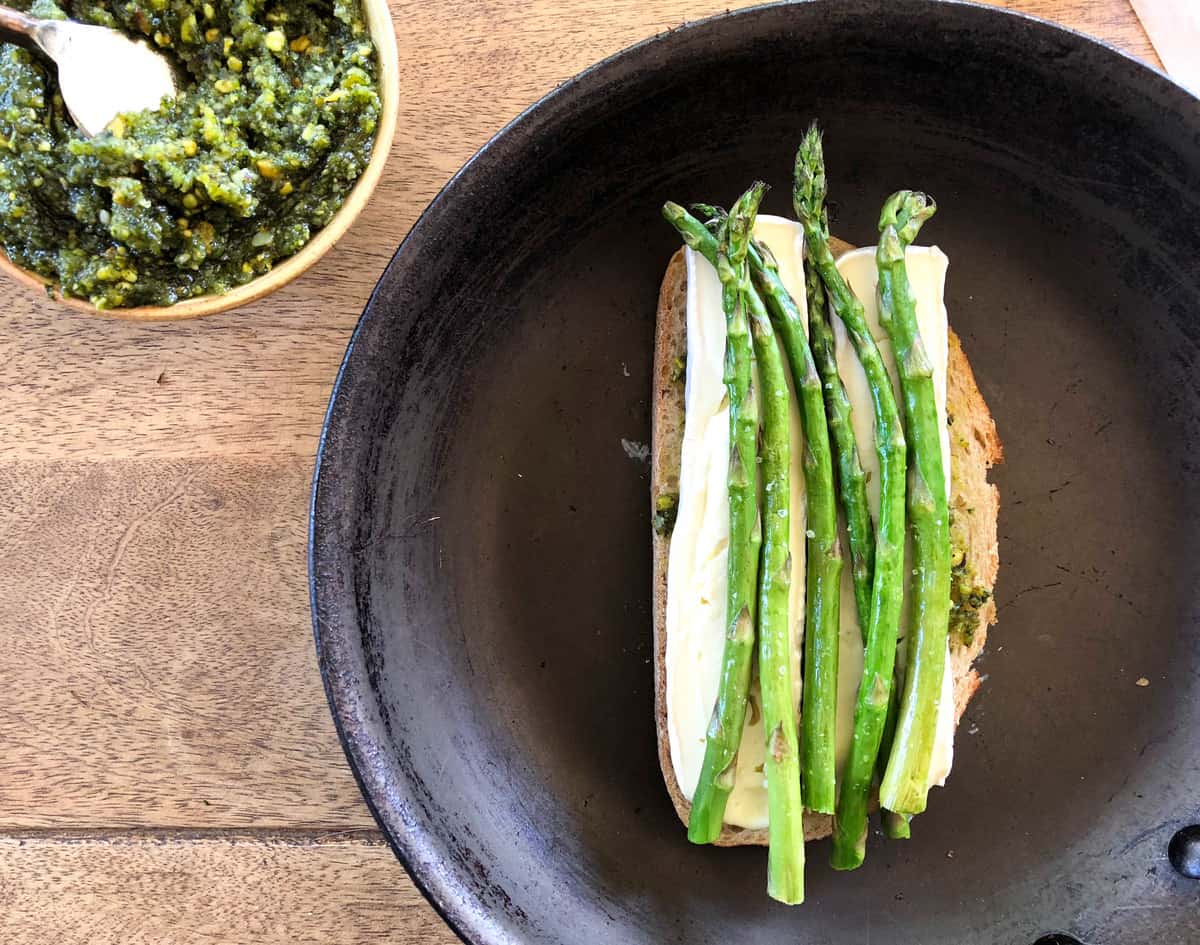 Top with the roasted asparagus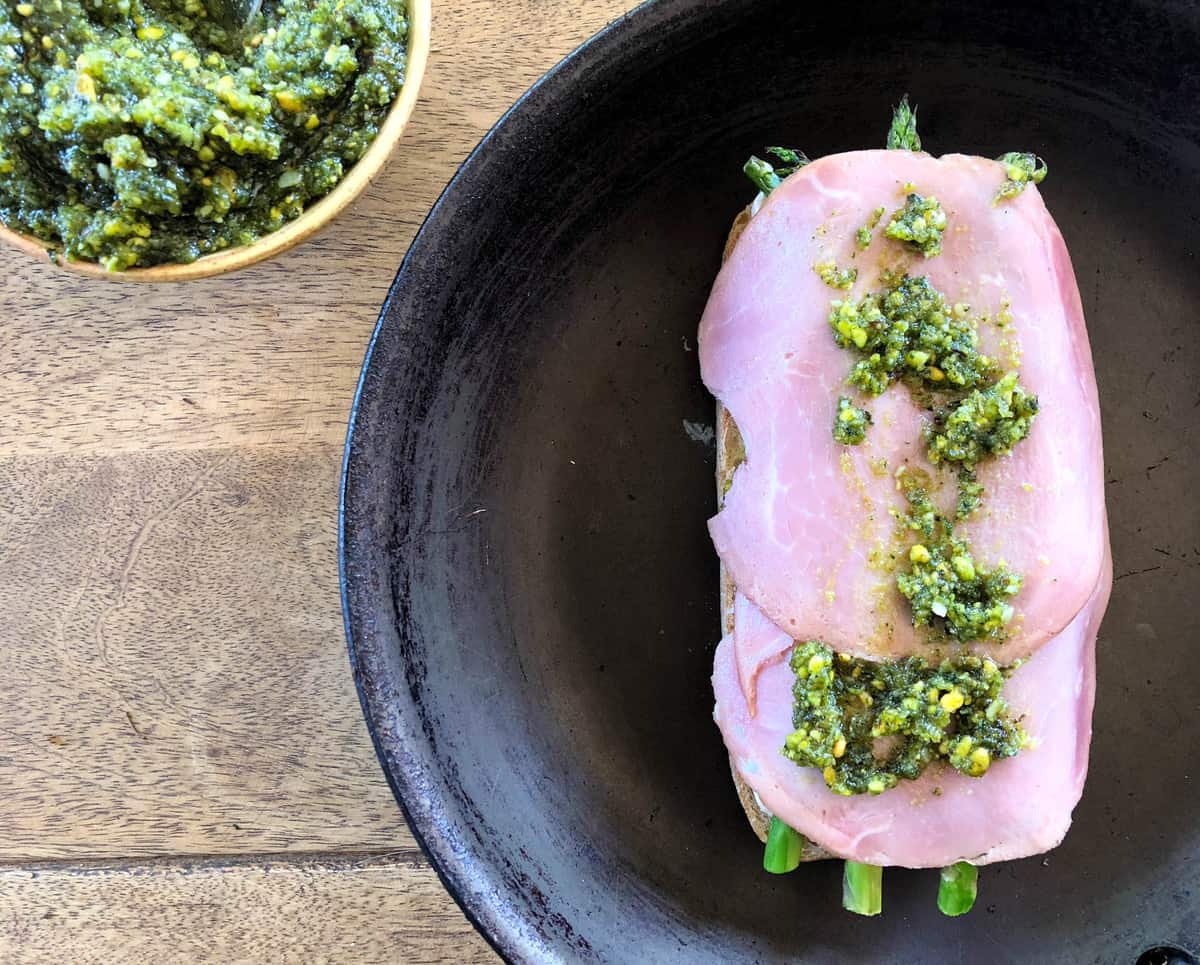 Add a few slices of black forest ham along with another slathering of pesto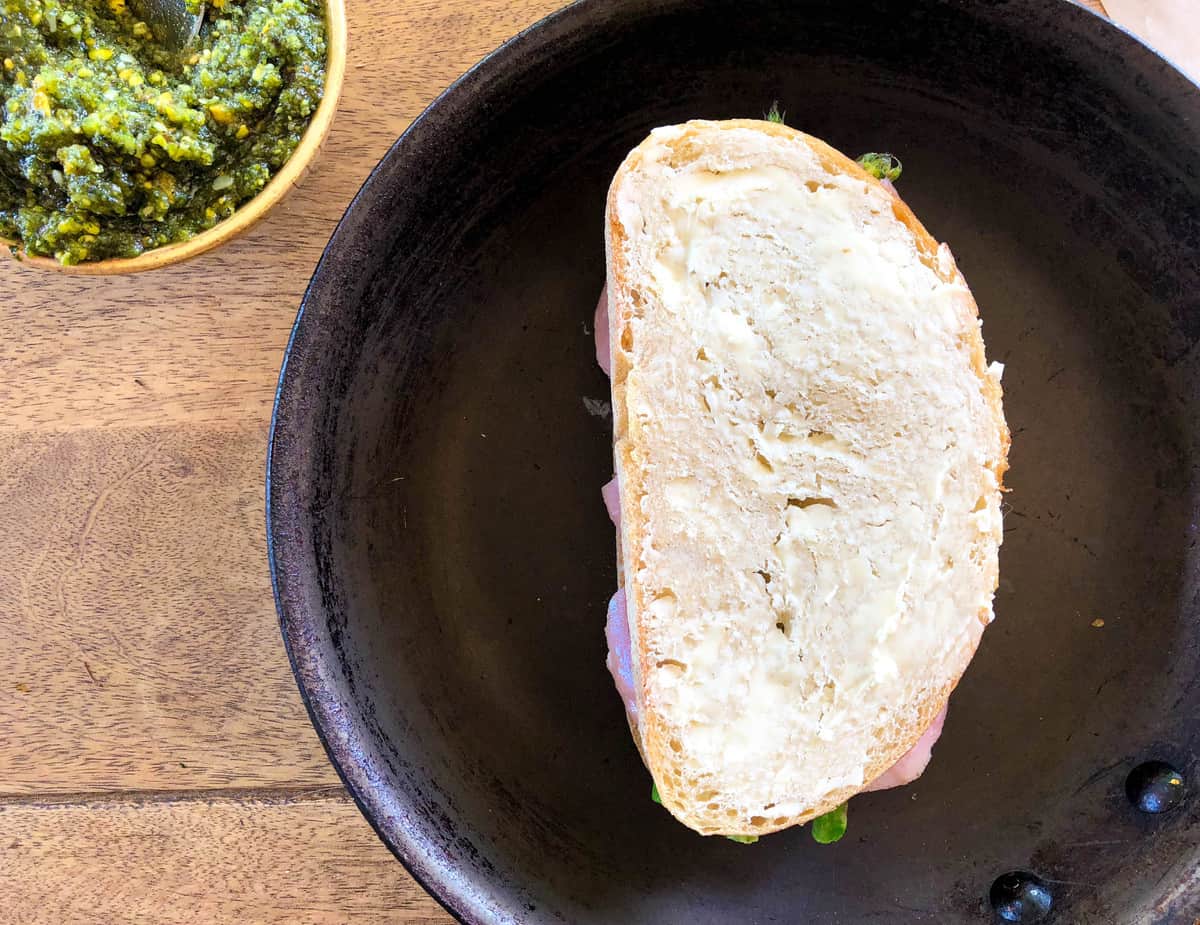 Place the other bread slice, buttered side up, on top and cook over a medium heat burner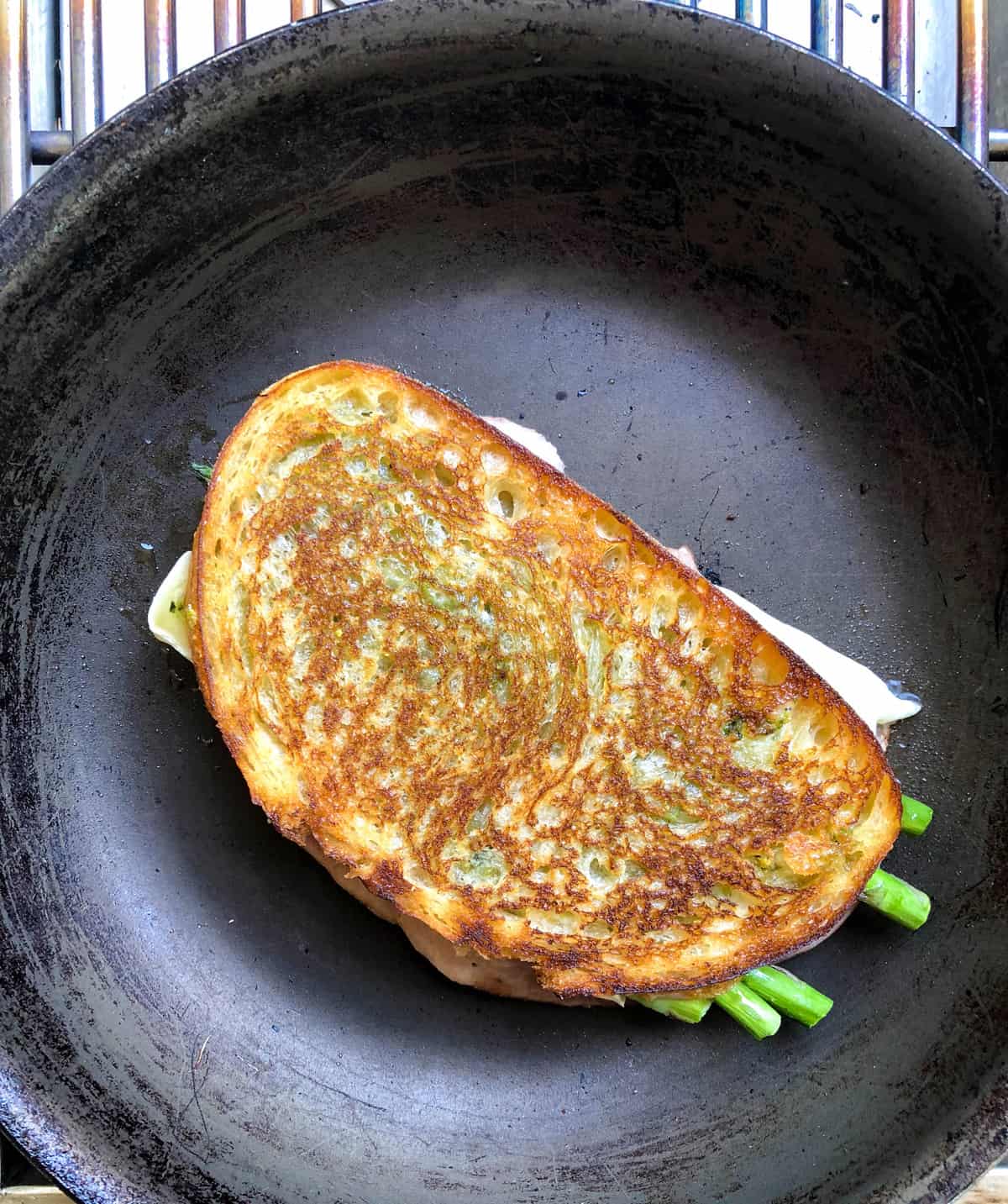 Once the bread is golden, flip and continue to cook until the cheese is melted and the sandwich is hot throughout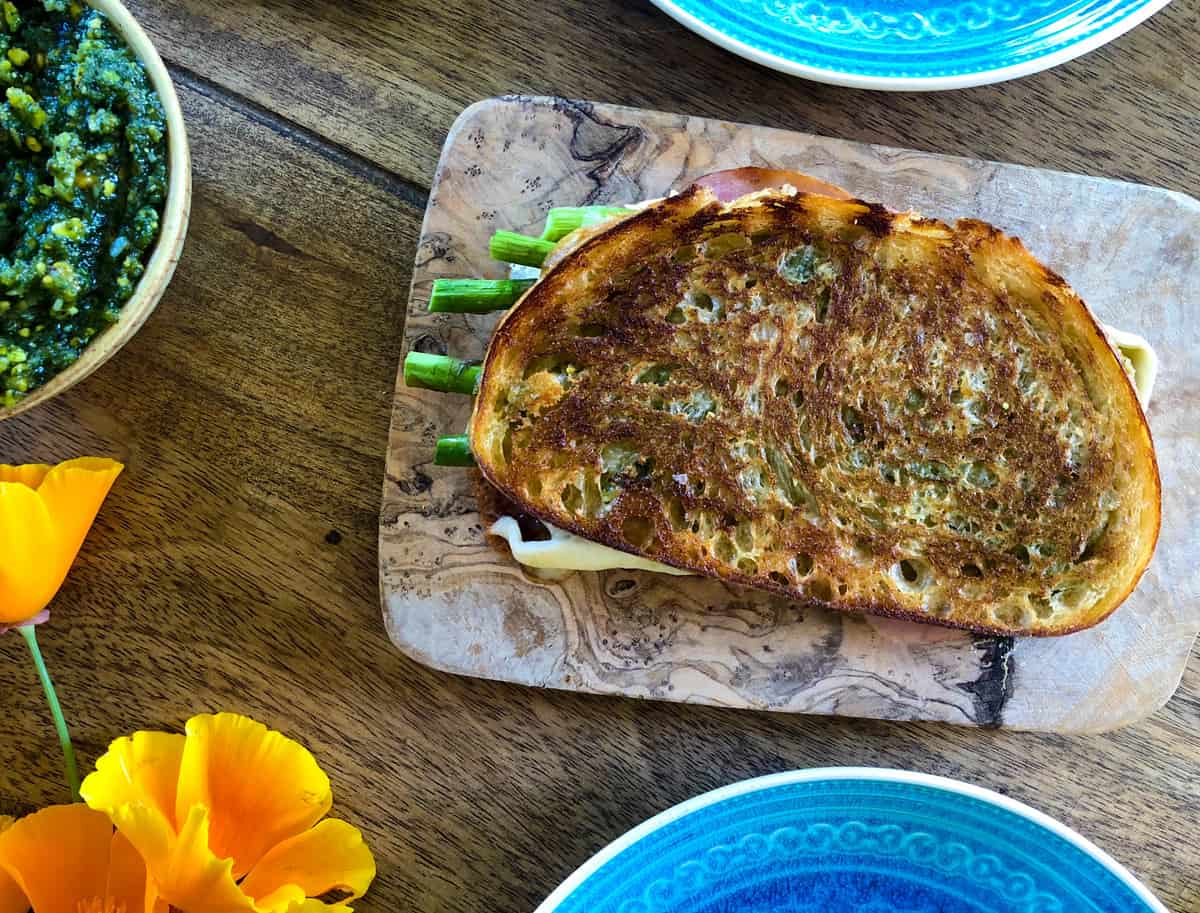 Spring Sandwich Perfection!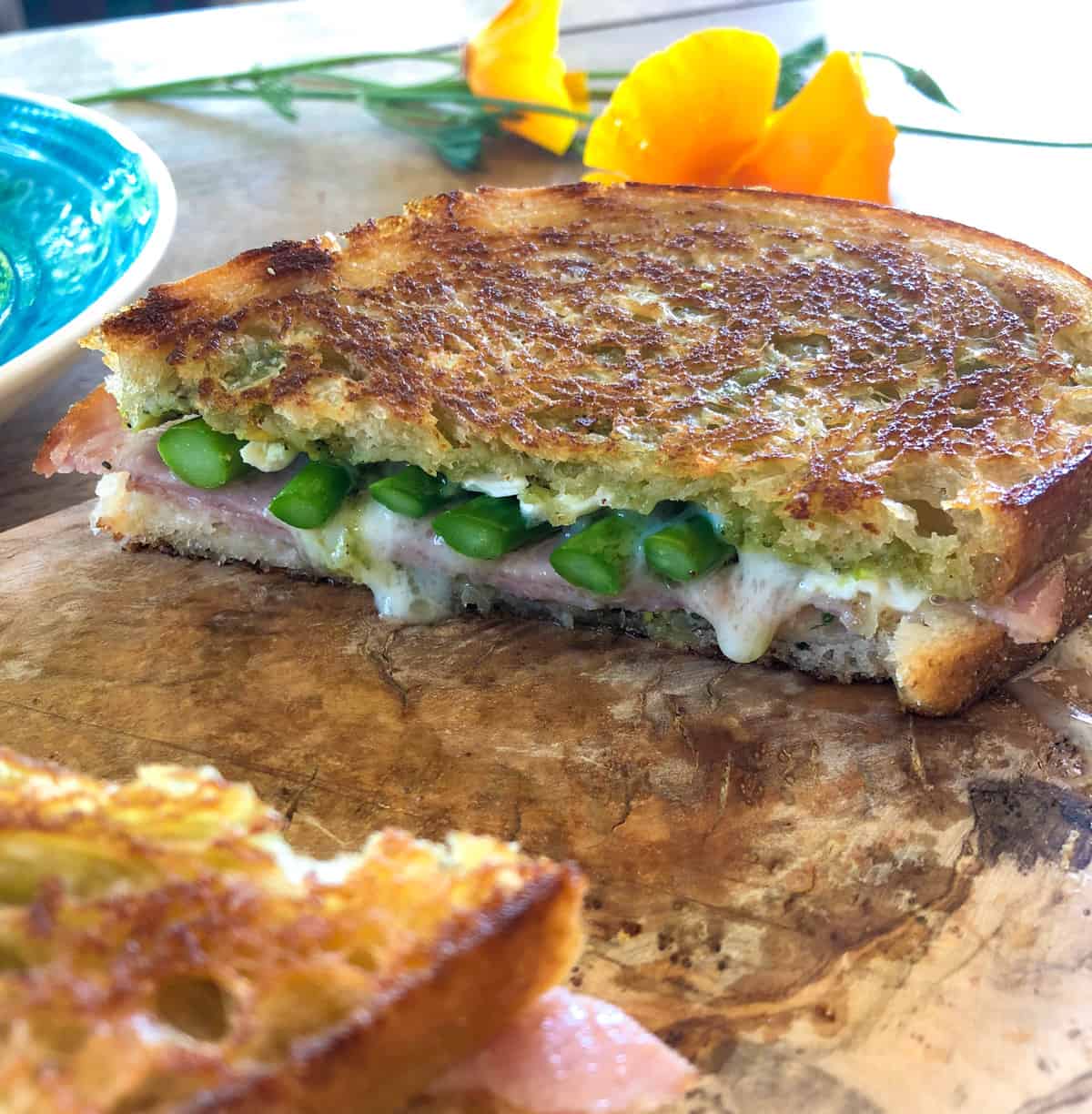 If you 're into sharing, slice in half and enjoy the view…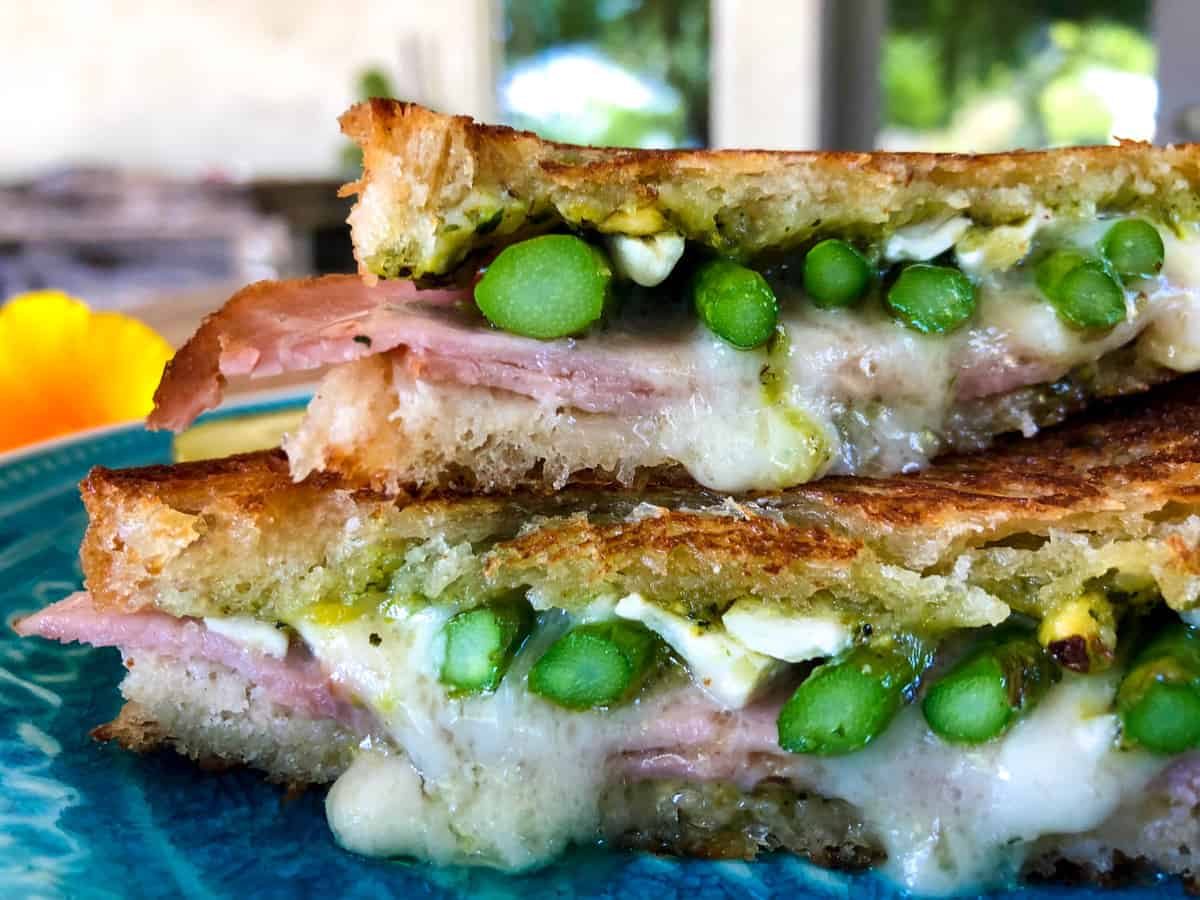 Or just devour all on your own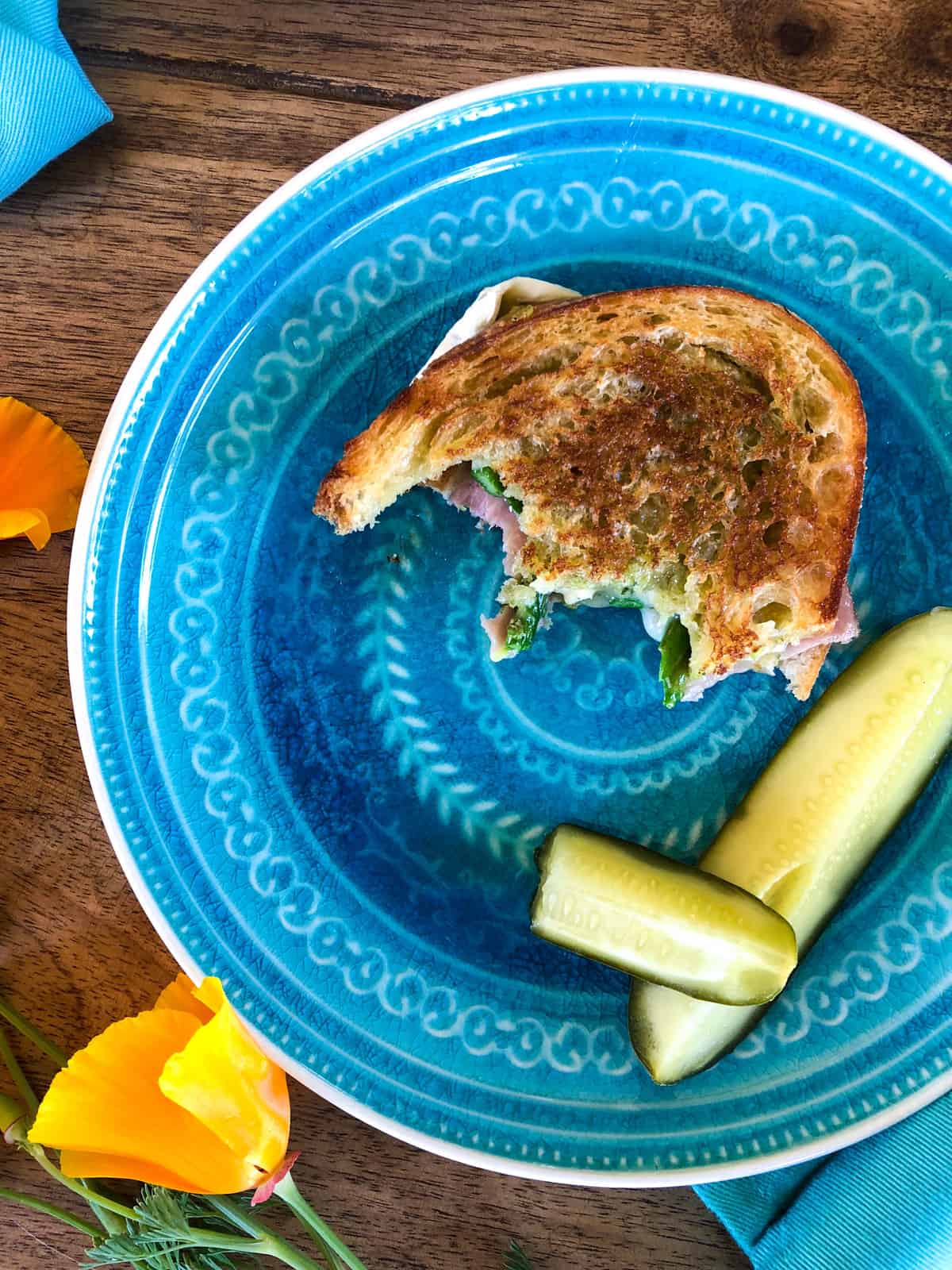 Asparagus Brie & Ham Panini
2018-04-19 20:15:10
Serves 2
Ingredients
6 stalks asparagus
1 T. olive oil
6 oz. brie cheese
2 slices black forest ham
3 T. Pistachio pesto (see post for link)
2 slices sourdough bread
2 T. butter
Instructions
Preheat oven to 400
Snap the ends off of the aspargus and place on a roasting pan. Add a few sprays of olive oil spray and dust with salt & pepper
Roast for 5- 7minutes or until slightly tender
Butter one side of each piece of bread. Place one piece of bread butter side down in a pan. Add half the pesto, all the cheese, the asparagus, ham and the other half of pesto.
Add the second piece of bread, buttered side up. Place the pan over medium high heat and saute the panini until both sides are golden brown and cheese is melted
California Grown https://californiagrown.org/
Looking for more Asparagus recipes? Check these out…