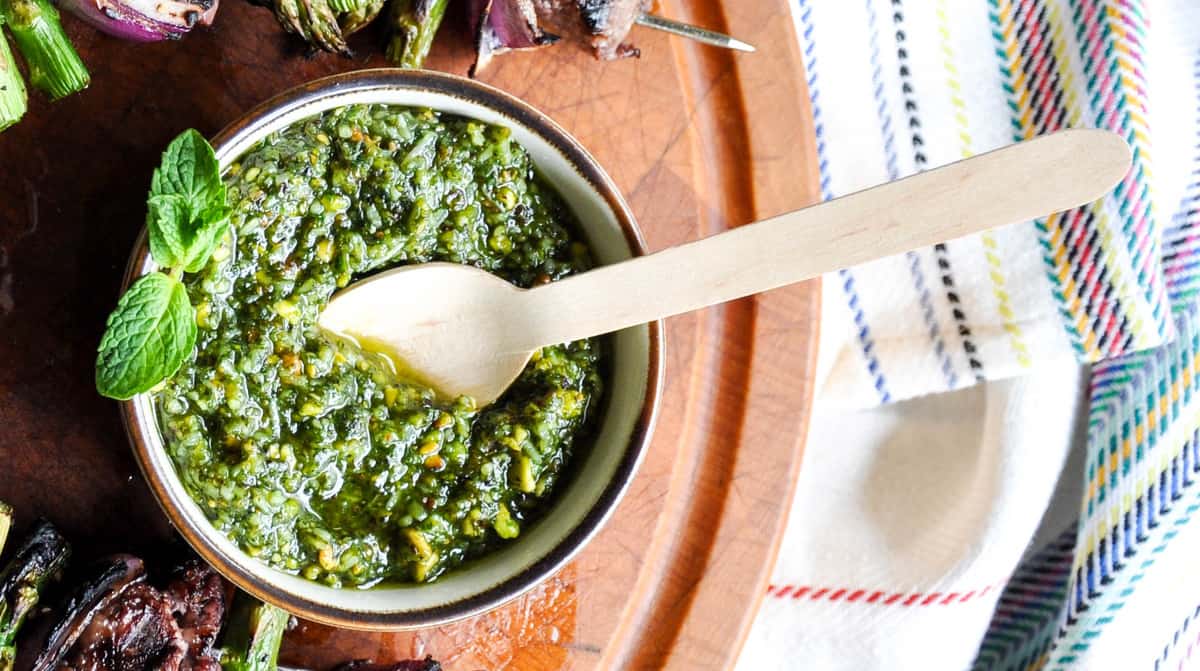 CA GROWN Blog
Discover. Learn. Connect.
Pistachio Mint Pesto Recipe
March 16, 2016
Eat the Season!
Sign Up For Weekly Recipes
« Back to Recipes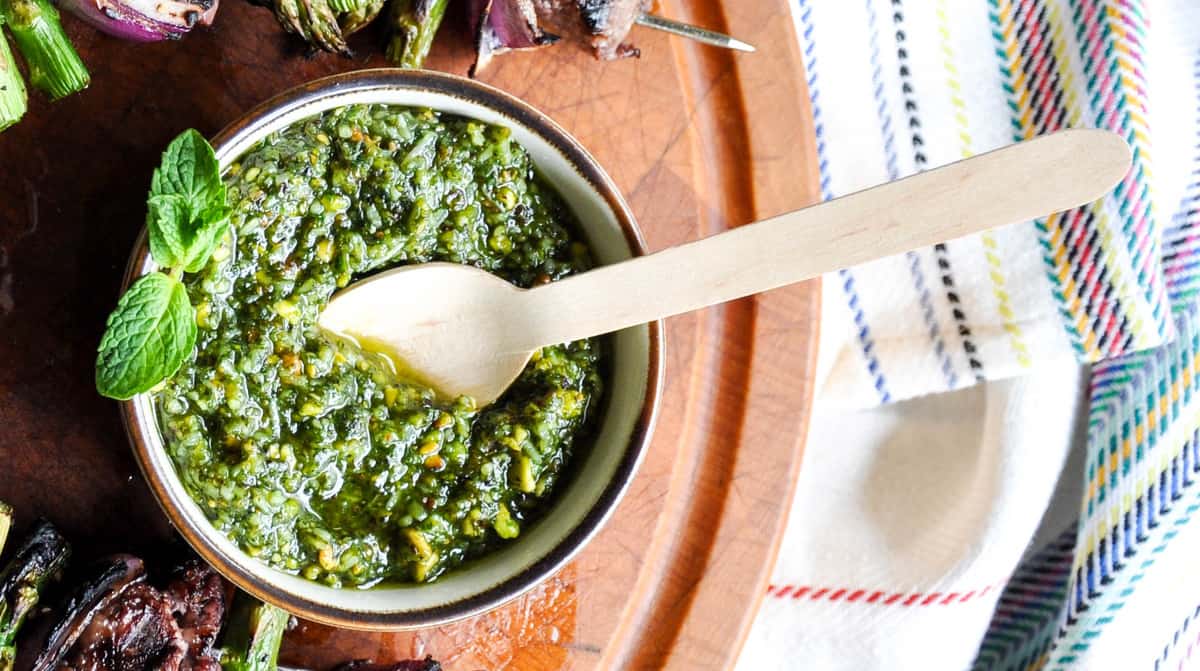 Pistachio Mint Pesto Recipe
This Pistachio Mint Pesto is fabulous swirled in ricotta on toast, on grilled meat or seafood, stirred into pasta salad or anything else you choose!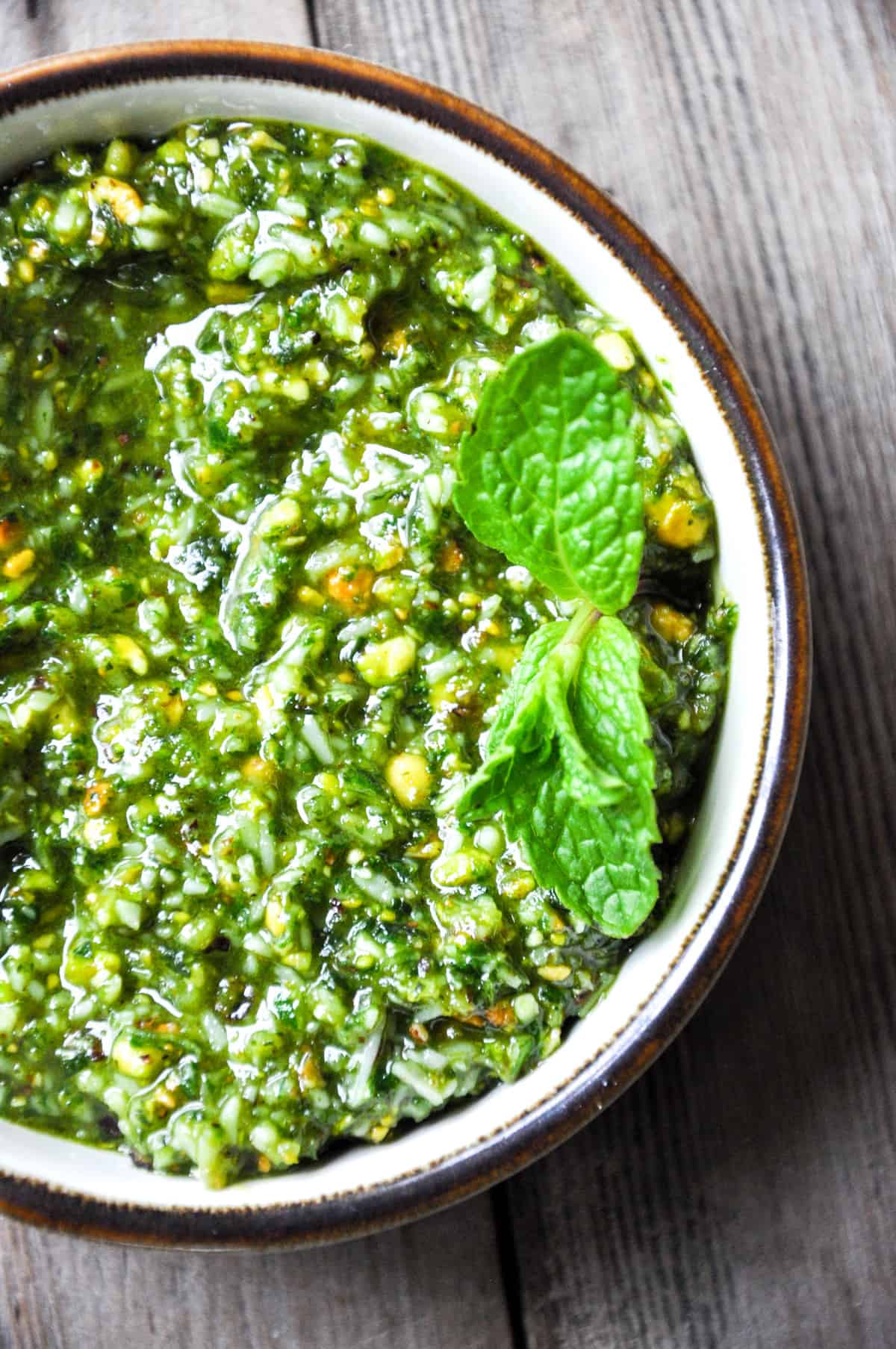 Pesto.
It makes the world go 'round
Okay, well, it makes MY world go 'round.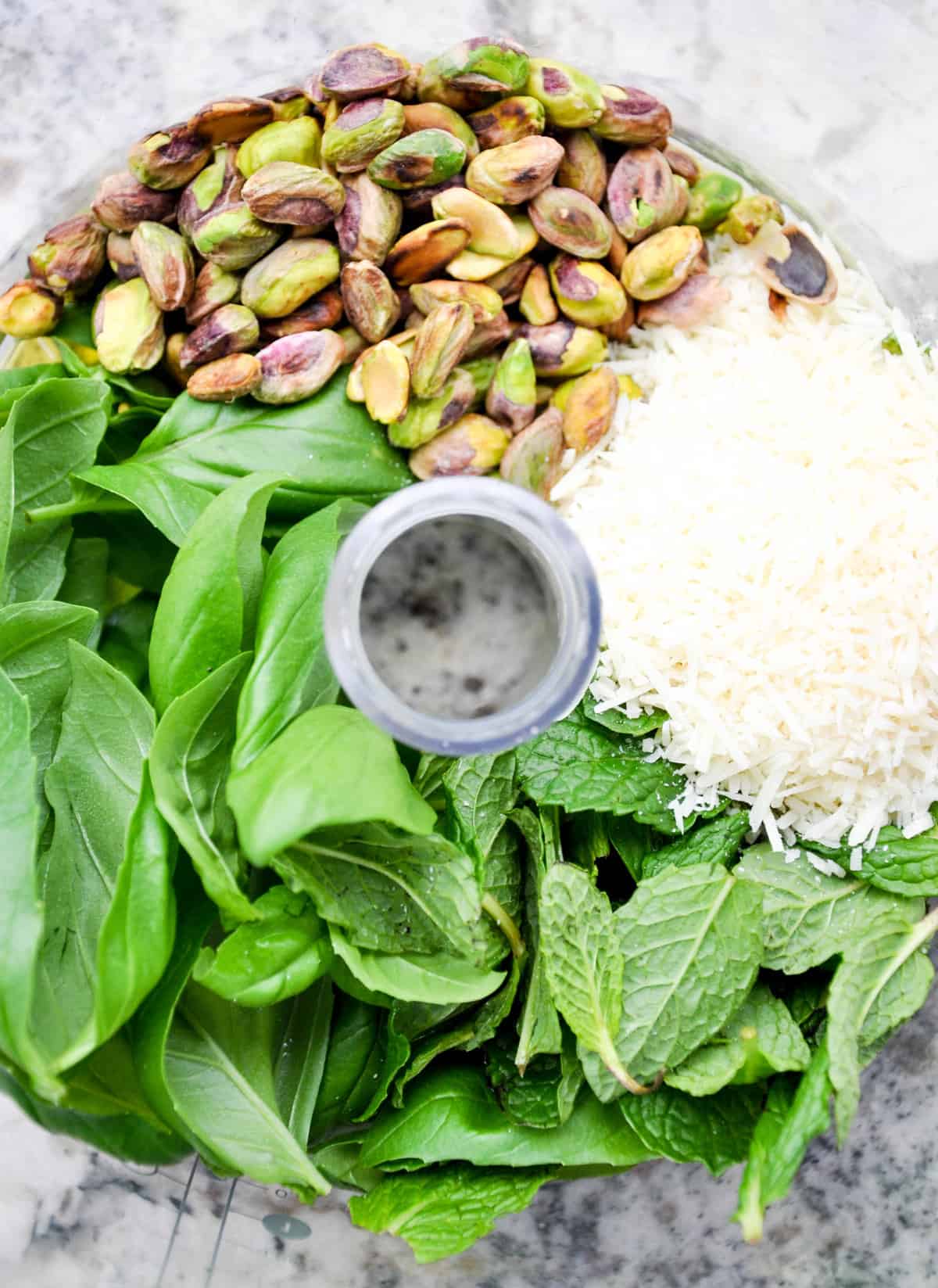 About this Pistachio Mint Pesto recipe:
I didn't stray too far from the norm on the ingredients so don't panic. I substituted half of the normal basil amount with mint and I exchanged pine nuts for pistachios. Everything else is pretty much the same!
Since fresh California herbs can be found anytime and mostly anywhere, you can make this pesto year-round. How fab is that?
I originally made this pesto to go with the luscious Lamb Asparagus Kebabs we made for Easter, but it was so darn good, I had to start putting it on everything…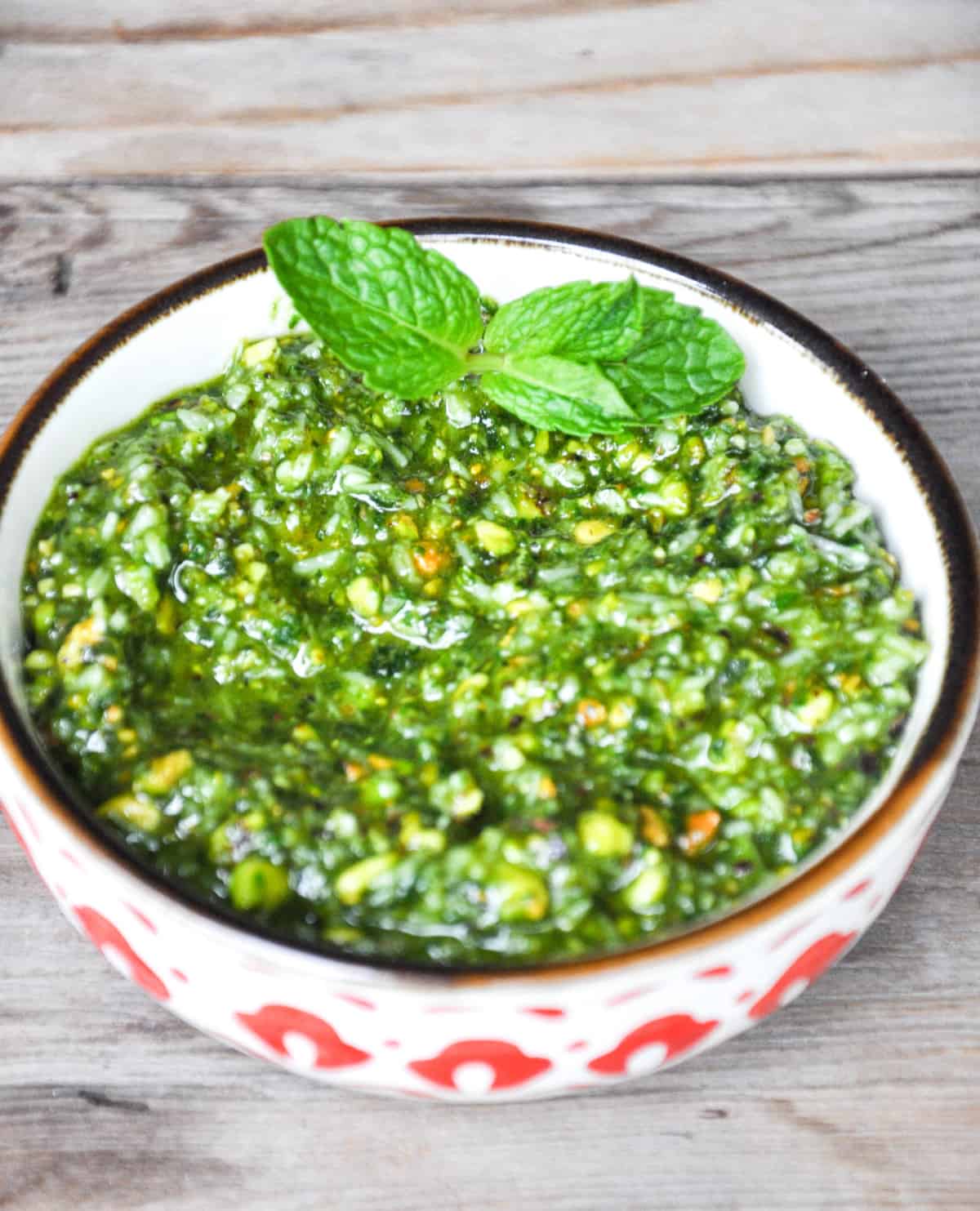 Here are a few more ideas on how to use this amazing Pesto recipe:
Use as a spread for your next sandwich
Mix in with your favorite pasta
Top a fresh cut tomato
Use as a dip for your French baguette
Add to the top of your morning eggs
So many more options…
How would you use it?
Inspired by this mint pesto recipe from Sweet Peas & Saffron
Love Mint Pesto? Here are a few more pesto recipes to try: