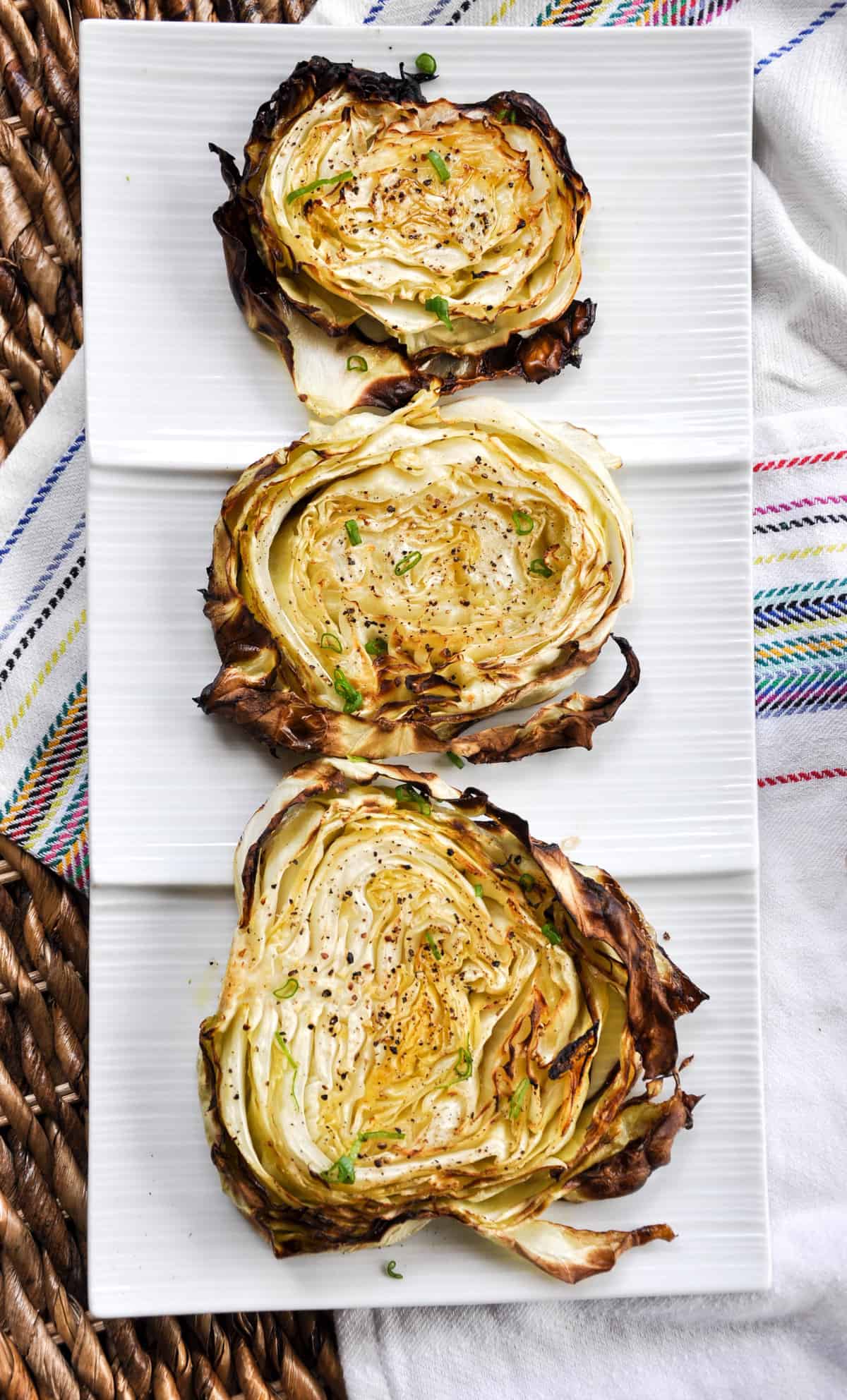 CA GROWN Blog
Discover. Learn. Connect.
Roasted Cabbage Steaks
March 9, 2016
Eat the Season!
Sign Up For Weekly Recipes
« Back to Recipes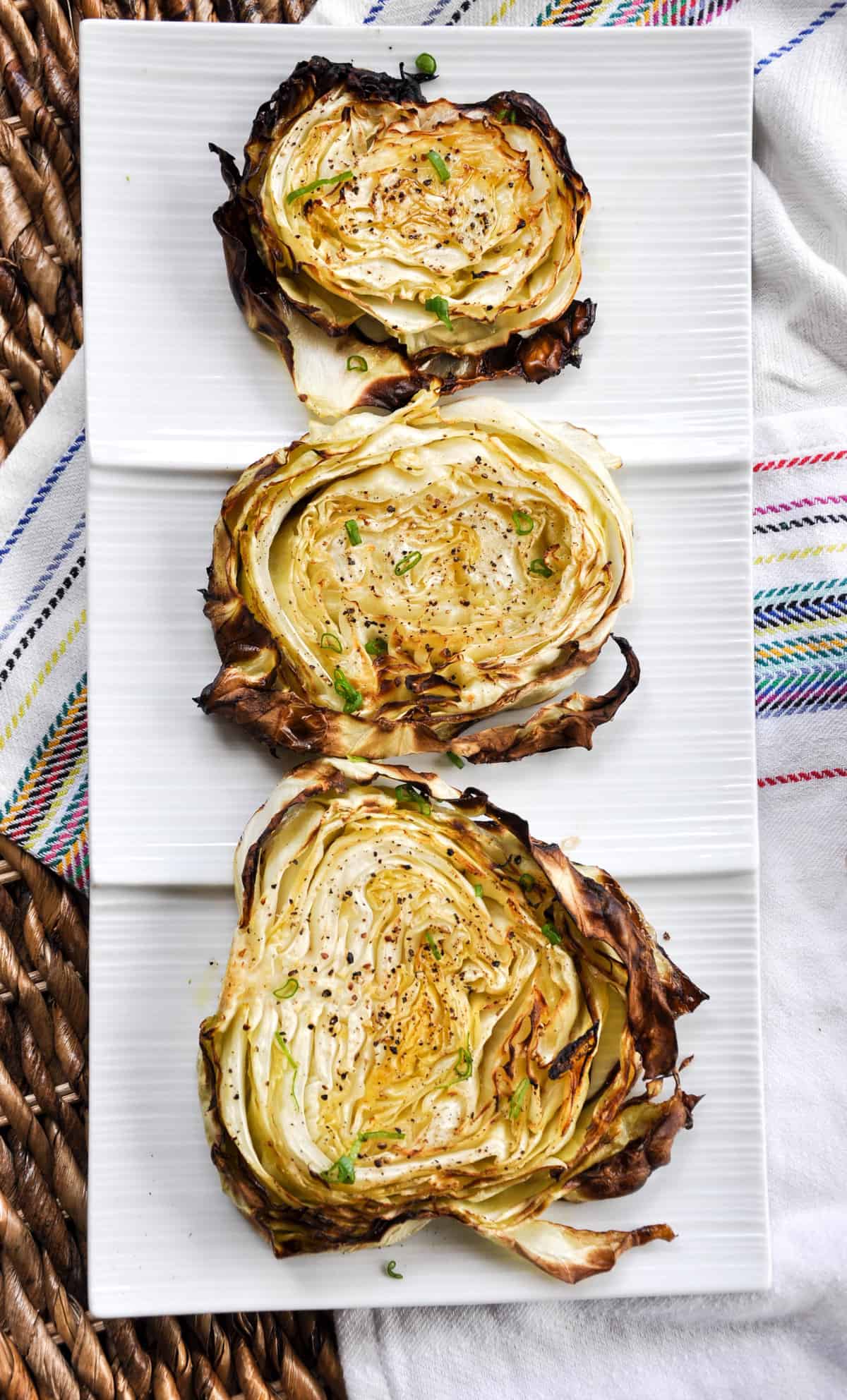 Roasted Cabbage Steaks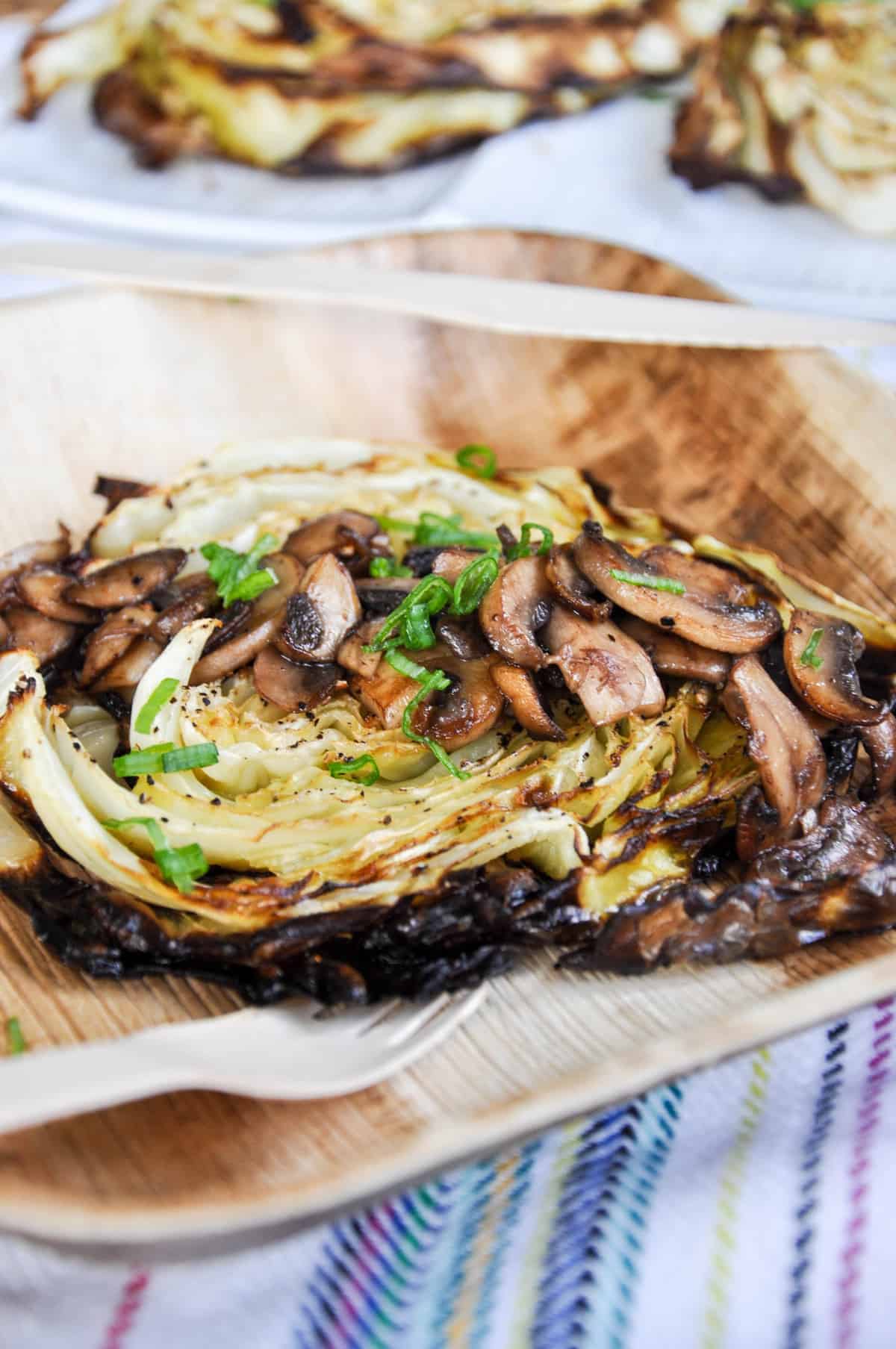 I know, I know. Some of you may think its sacrilege to use the word "steak" with any vegetable, much less the misunderstood cabbage. I mean, cabbage is made for slaw, right?
But humor me here for a second…
Believe me, I am not trying to replace any cut of beef with a vegetable, I love me a fabulous steak. But these Cabbage Steaks really are hearty and juicy! They're the perfect alternative for those trying to get a little more green vegetables in their diet and actually an excellent side dish to any "real" steak!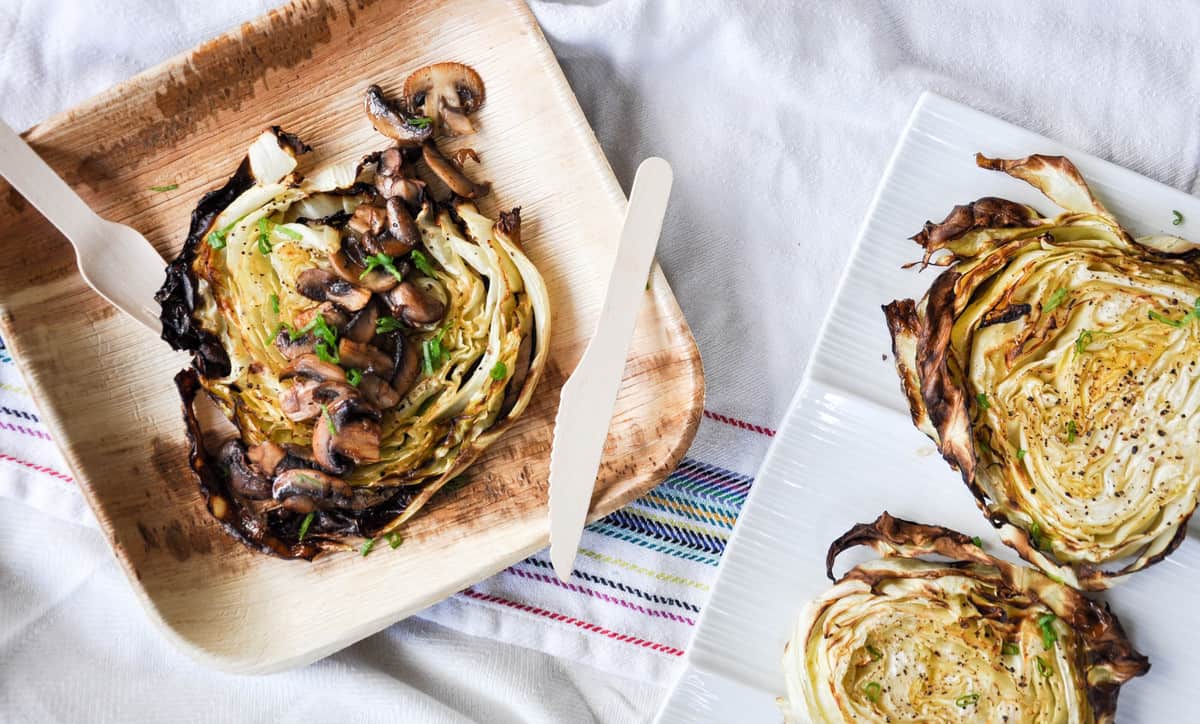 And what steak is not complete without a topping of beautiful sautéed California mushrooms? The combination of flavors this duo packs is unforgettable.
When the cabbage is roasted in the oven, it takes on an unmistakable nutty aspect. My favorite part are the toasted outer edges. The aroma and crunch these perimeter strips lend to the whole dish is extra tasty… and kind of fun to eat!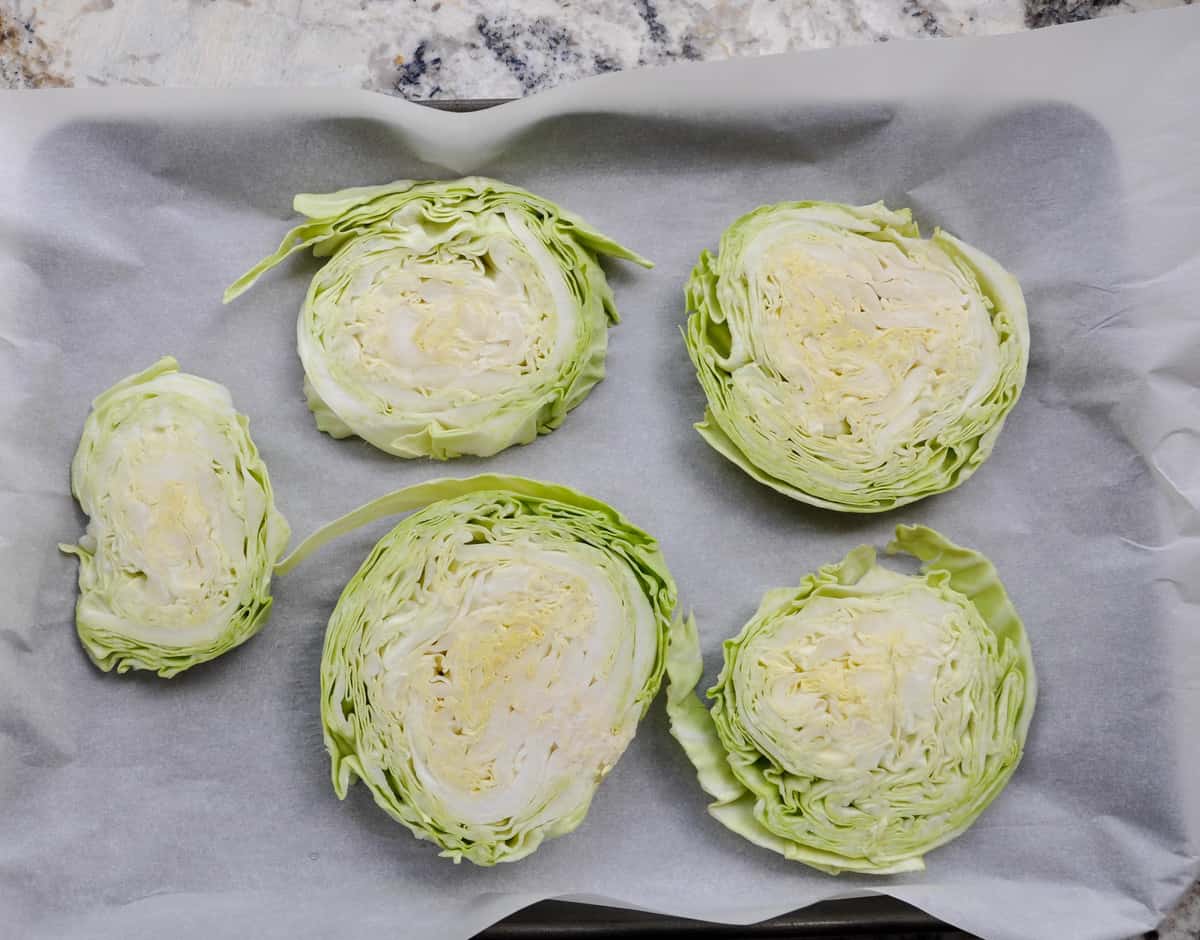 Lucky for you, cabbage is in season right now and pretty cheap at your local grocery store or farmer's market. Just slice it up in 1/2″ to 1″ steaks.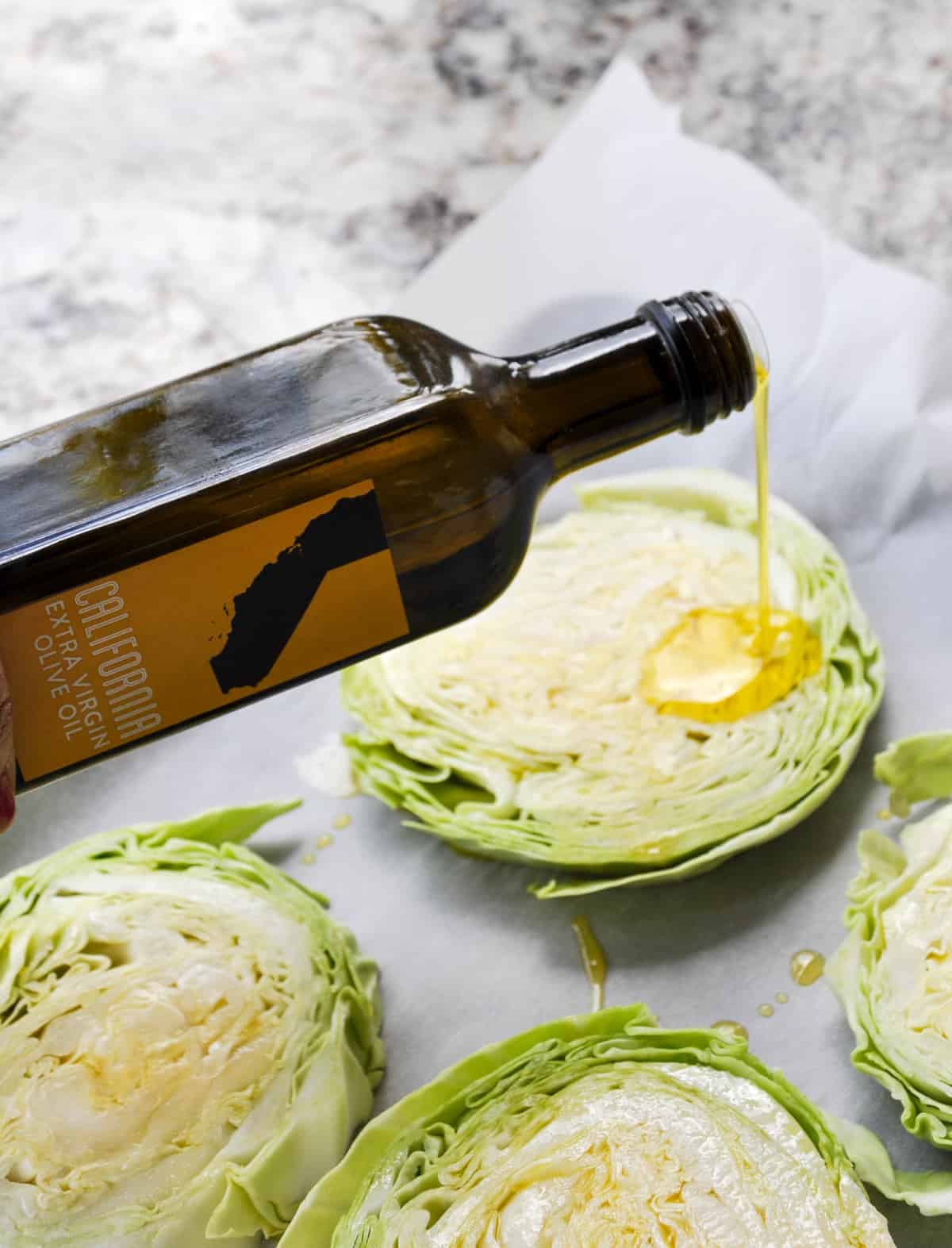 Drizzle with a little olive oil.
Liberally salt and pepper the tops and roast in a hot oven for 30 minutes.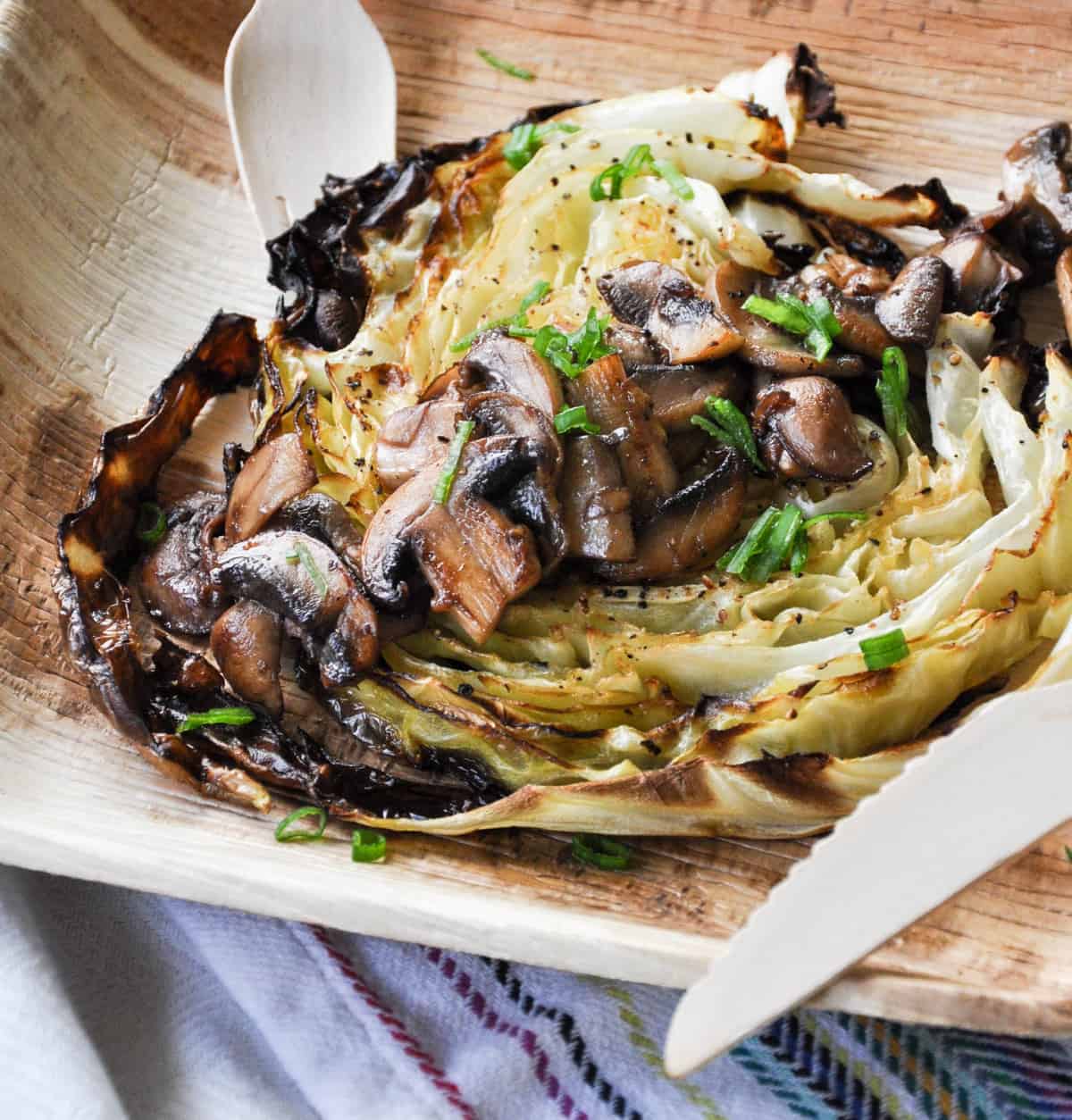 Top with optional mushrooms and a bit of scallions (I got these from my garden) and enjoy to your heart's content.
Mmmmmmm…… yummy, juicy and delectable.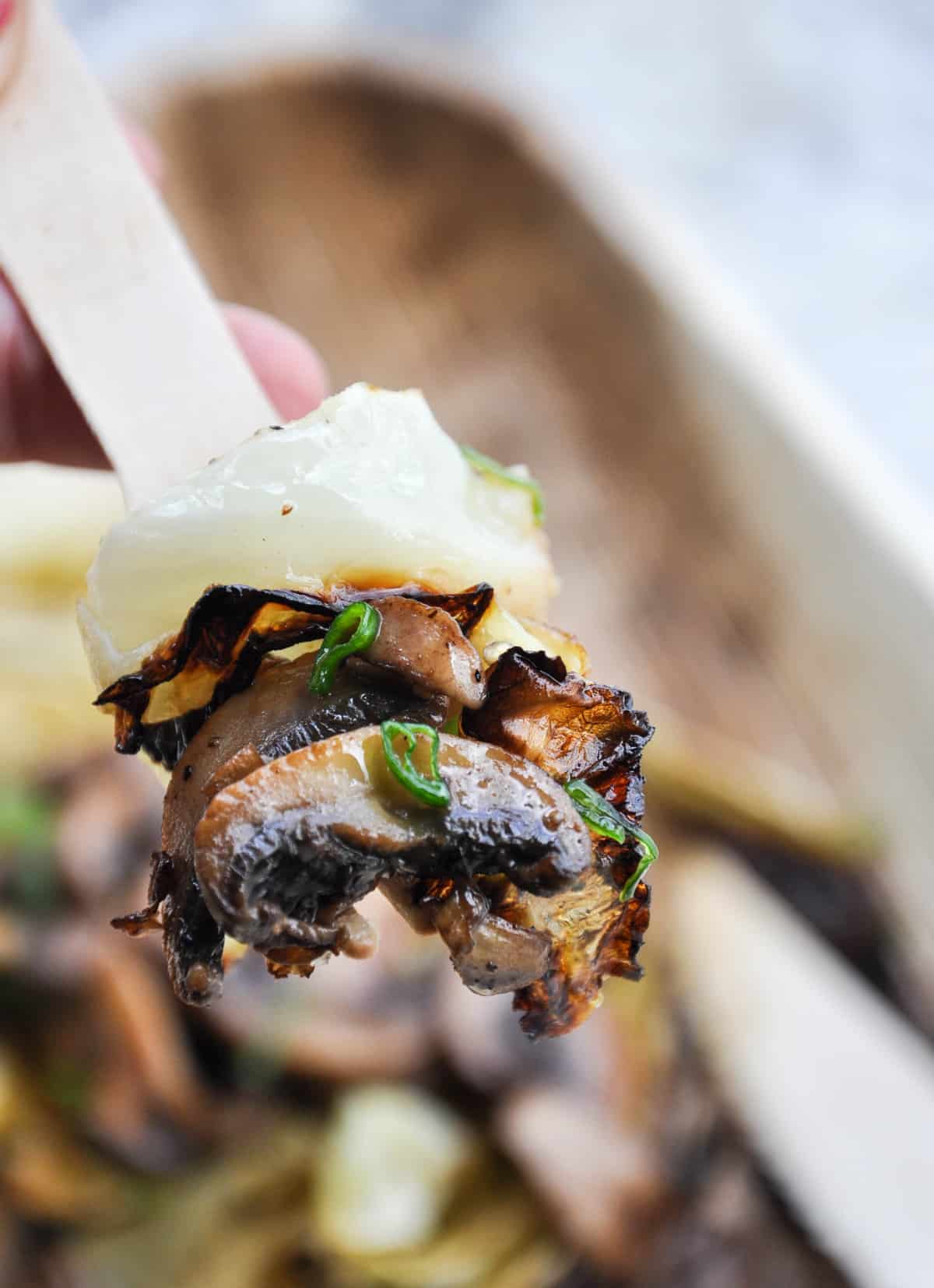 And with St. Patrick's Day right around the corner, why not try this option to go alongside your corned beef?
I promise you won't be disappointed!
Roasted Cabbage Steaks
2016-03-08 14:05:12
Serves 6
Ingredients
1 head cabbage
3 T. Olive oil
Salt and pepper to taste
8 oz. white button mushrooms
Splash red wine
Instructions
Preheat oven to 425
Cut the head of cabbage into 1/2" to 1" steaks
Place on a parchment lined baking tray
Drizzle liberally with olive oil
Sprinkle tops with salt and pepper
Roast in oven for 30 minutes until browned
Saute sliced mushrooms in a bit of olive oil in a sauce pan until browned
Add a splash of red wine at the end. Set aside
Remove cabbage steaks from the oven and top with mushrooms
California Grown https://californiagrown.org/