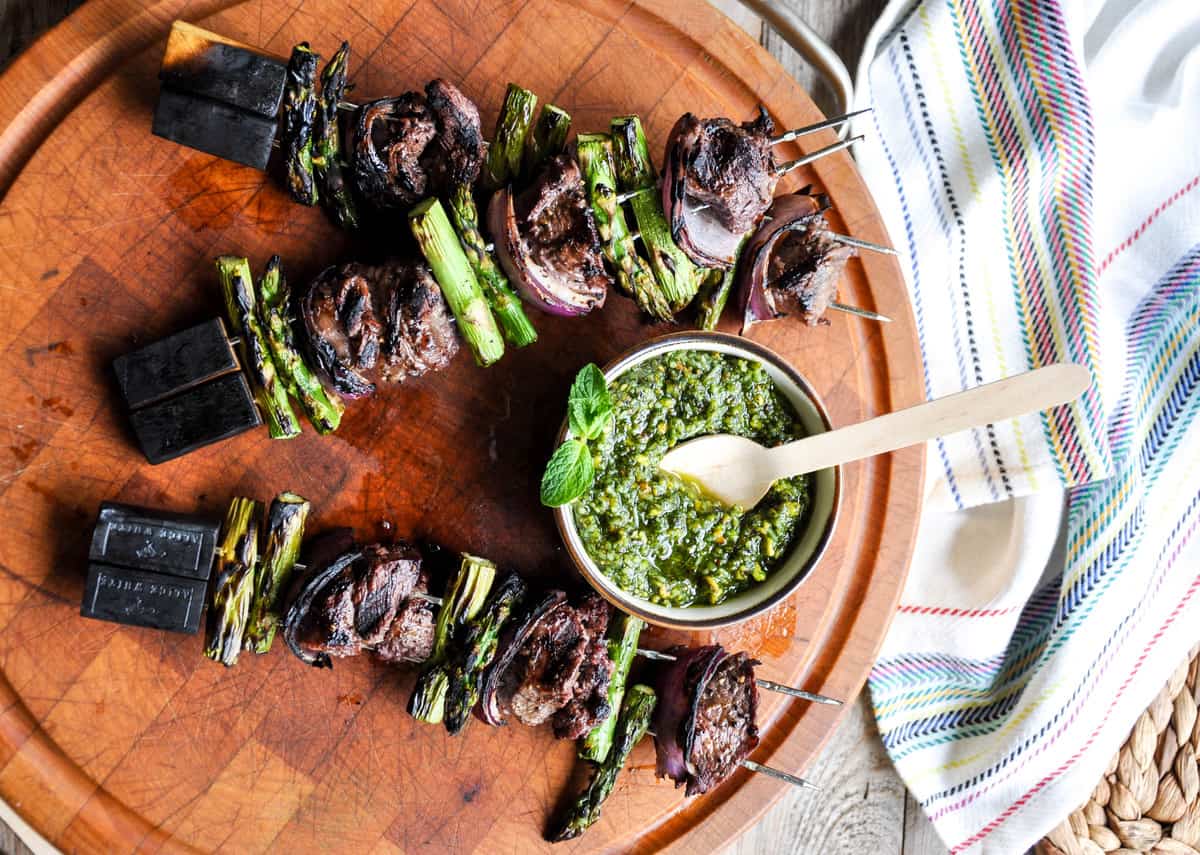 CA GROWN Blog
Discover. Learn. Connect.
Asparagus & Lamb Kebabs with Pistachio Mint Pesto
March 16, 2016
Eat the Season!
Sign Up For Weekly Recipes
« Back to Recipes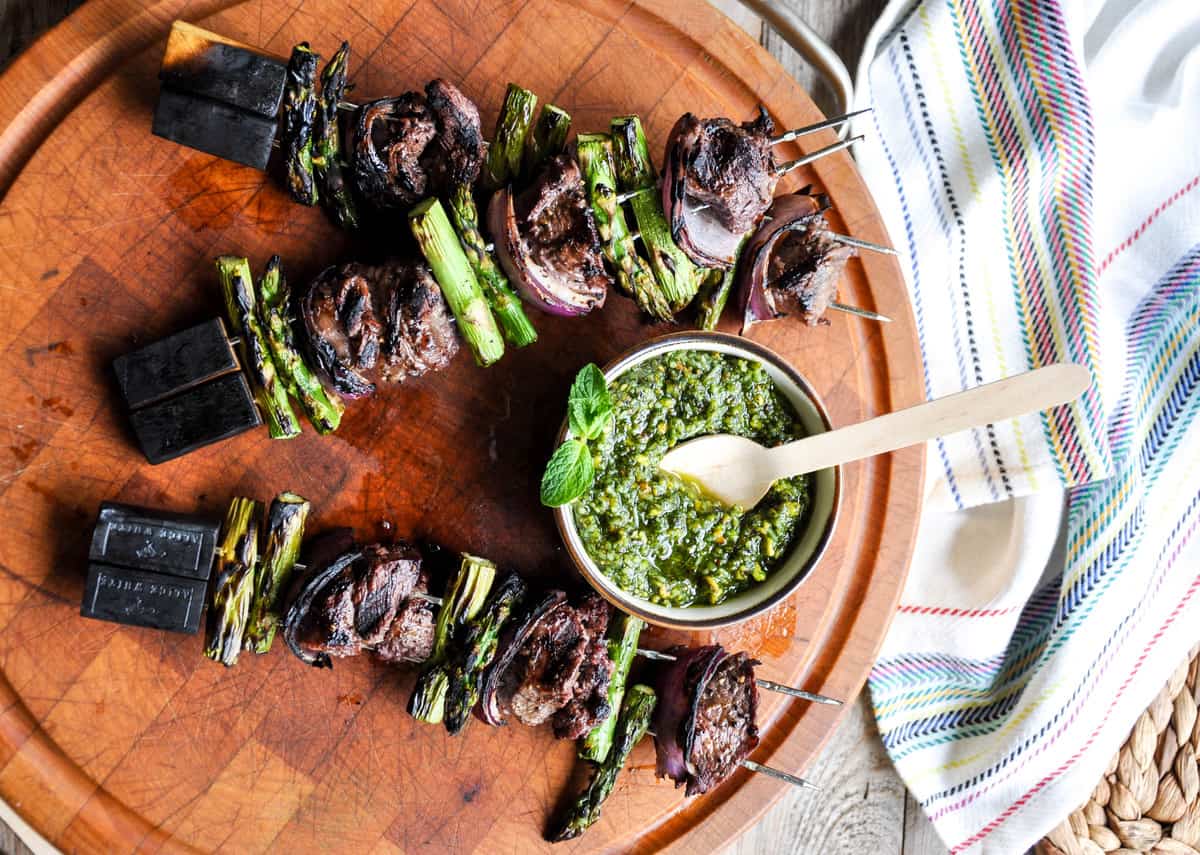 Asparagus & Lamb Kebabs with Pistachio Mint Pesto
This flavorful Asparagus and Lamb Kebabs recipe is served with a fresh Pistachio Mint Pesto – loaded with California grown goodness. This is a spring recipe you'll want to make year round.
The earthy flavors and vibrant hues are the prefect combination for all of your guests to enjoy while hunting baskets and lounging in the California sunshine.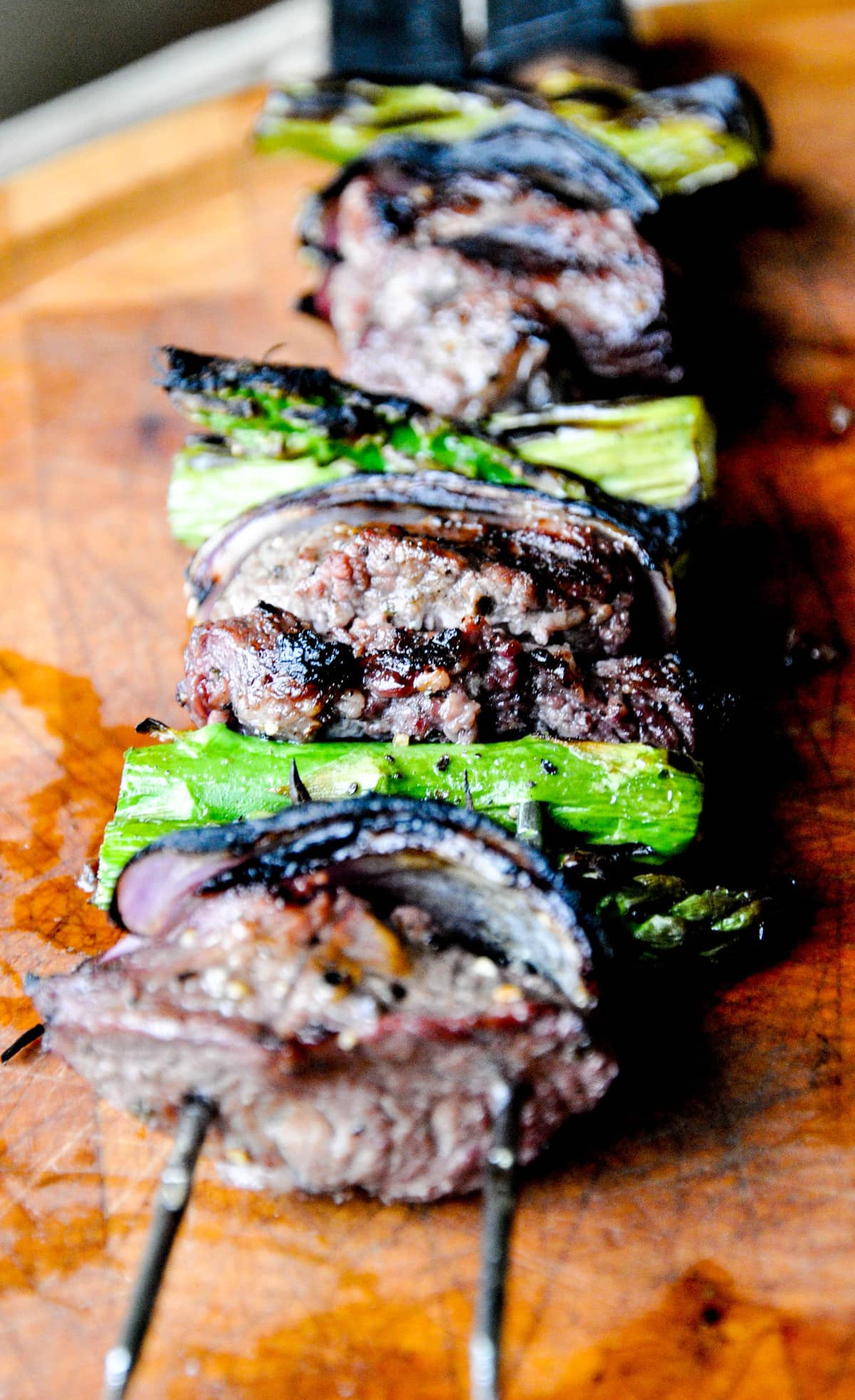 Asparagus and lamb happen to be splendid partners on a skewer. Asparagus just so happens to be starting it's harvesting season here in California, so you've got a nice window of opportunity to make this at least a few times before the season is gone.
The red onion addition wonderfully serves double duty by of course adding to the bountiful flavors, but it also is the ideal foundation for the lamb.
I'll show you what I mean…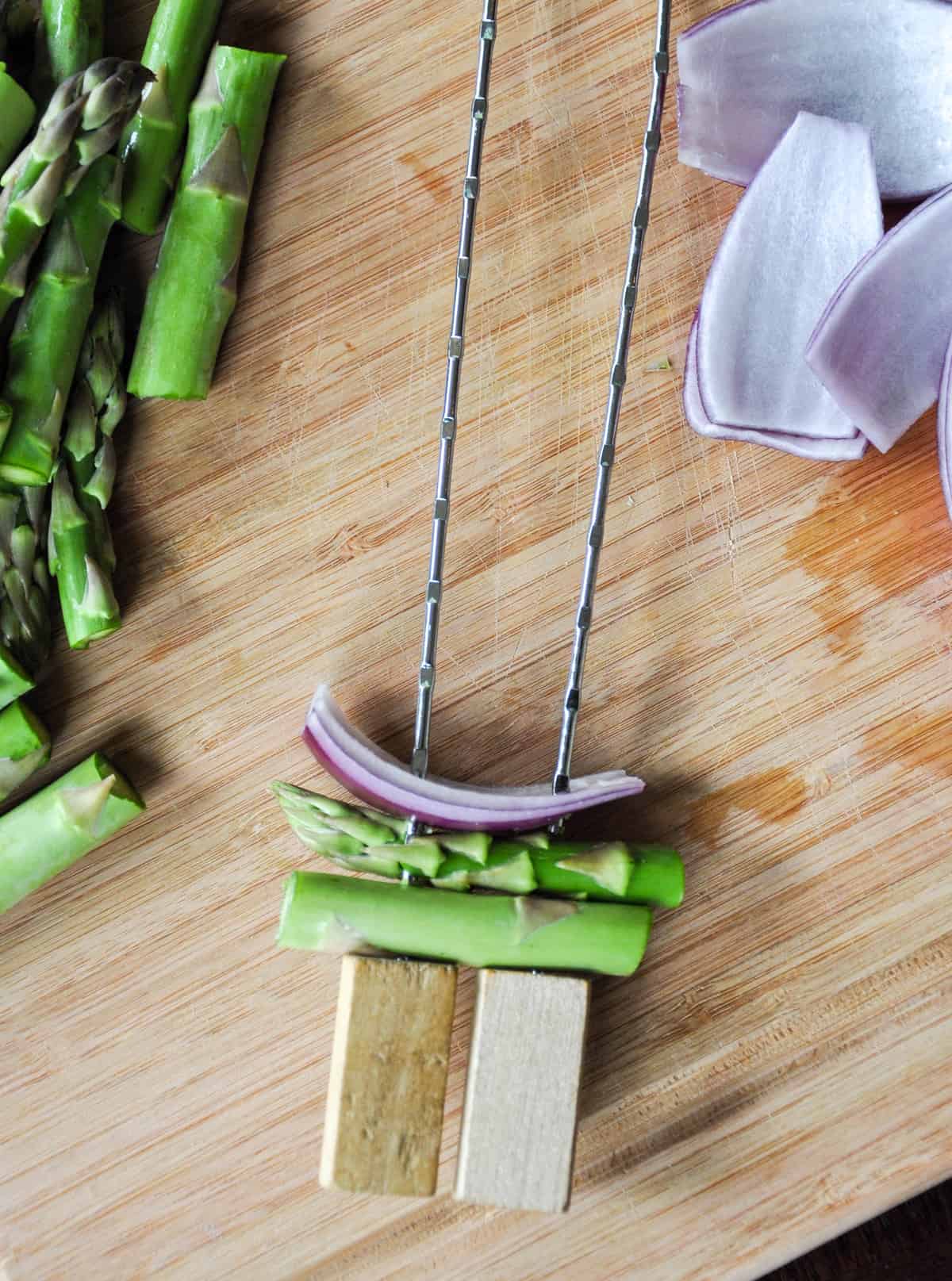 I used 2 skewers per kebab. This helped stabilize the veggies on the skewer. Minimize the flip-flopping that can happen when cooking them on the grill.
After cutting my asparagus into 2-and-a-half inch pieces, I threaded two of them and pushed them all the way down. Then I took two red onion quarter slices and threaded them, curved side down, forming the perfect support for the lamb chunks.
Preparing the Lamb Kebabs: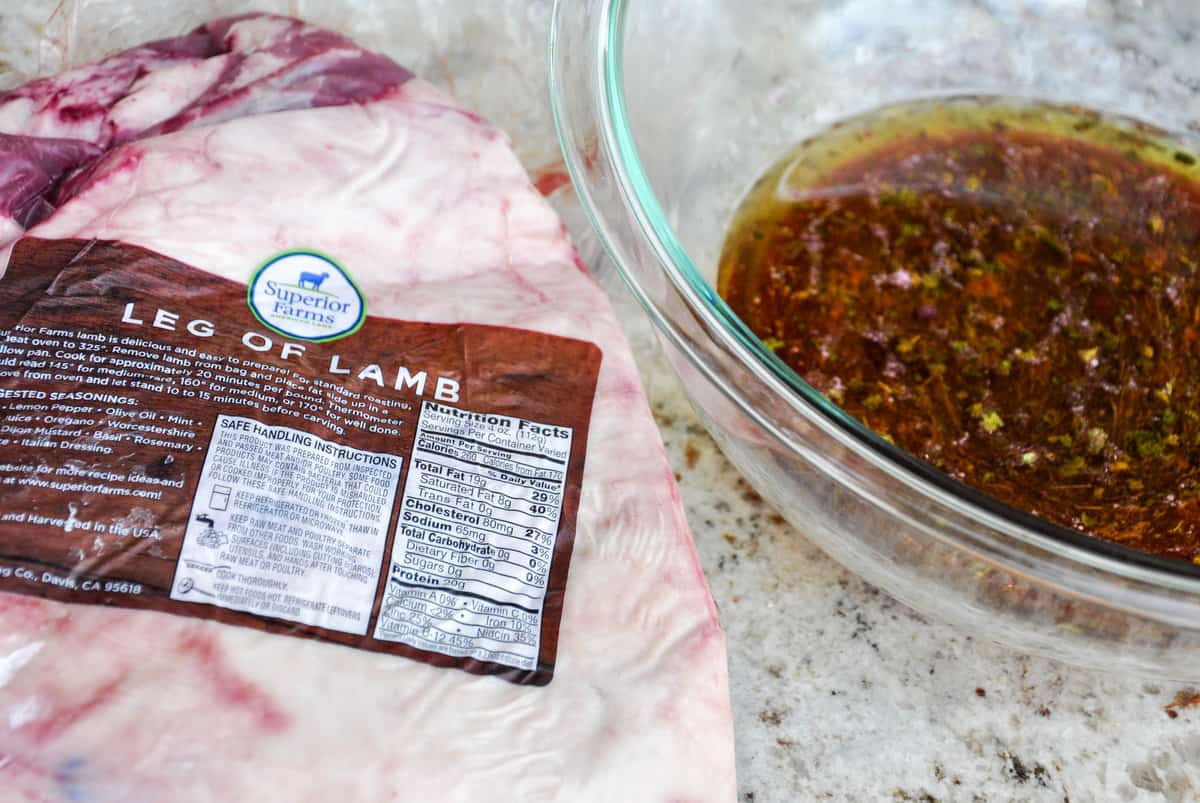 I think the marinade really took this flavor over the top!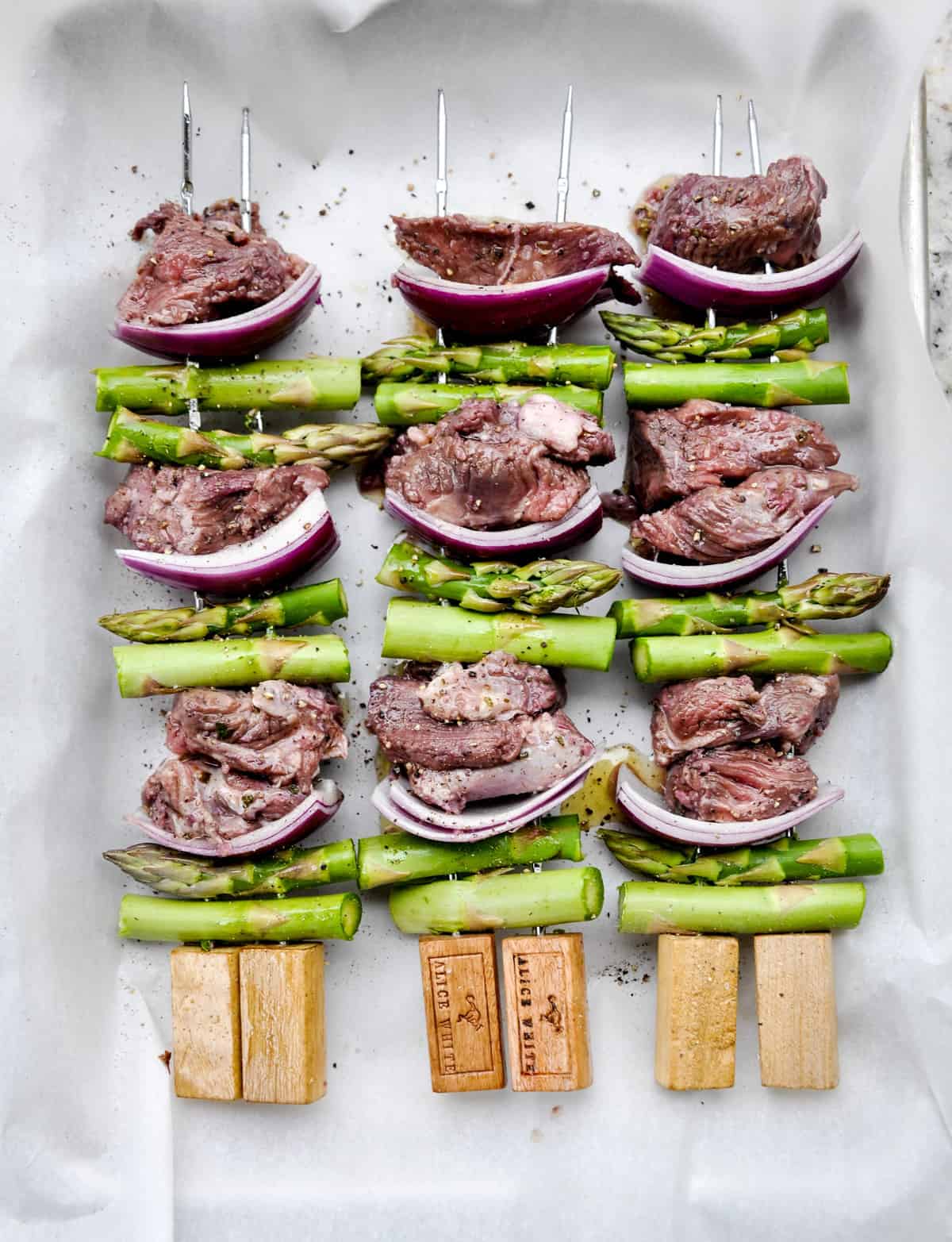 After all the skewers were ready, we dusted them with a sprinkling of salt & pepper and grilled them on a hot grill.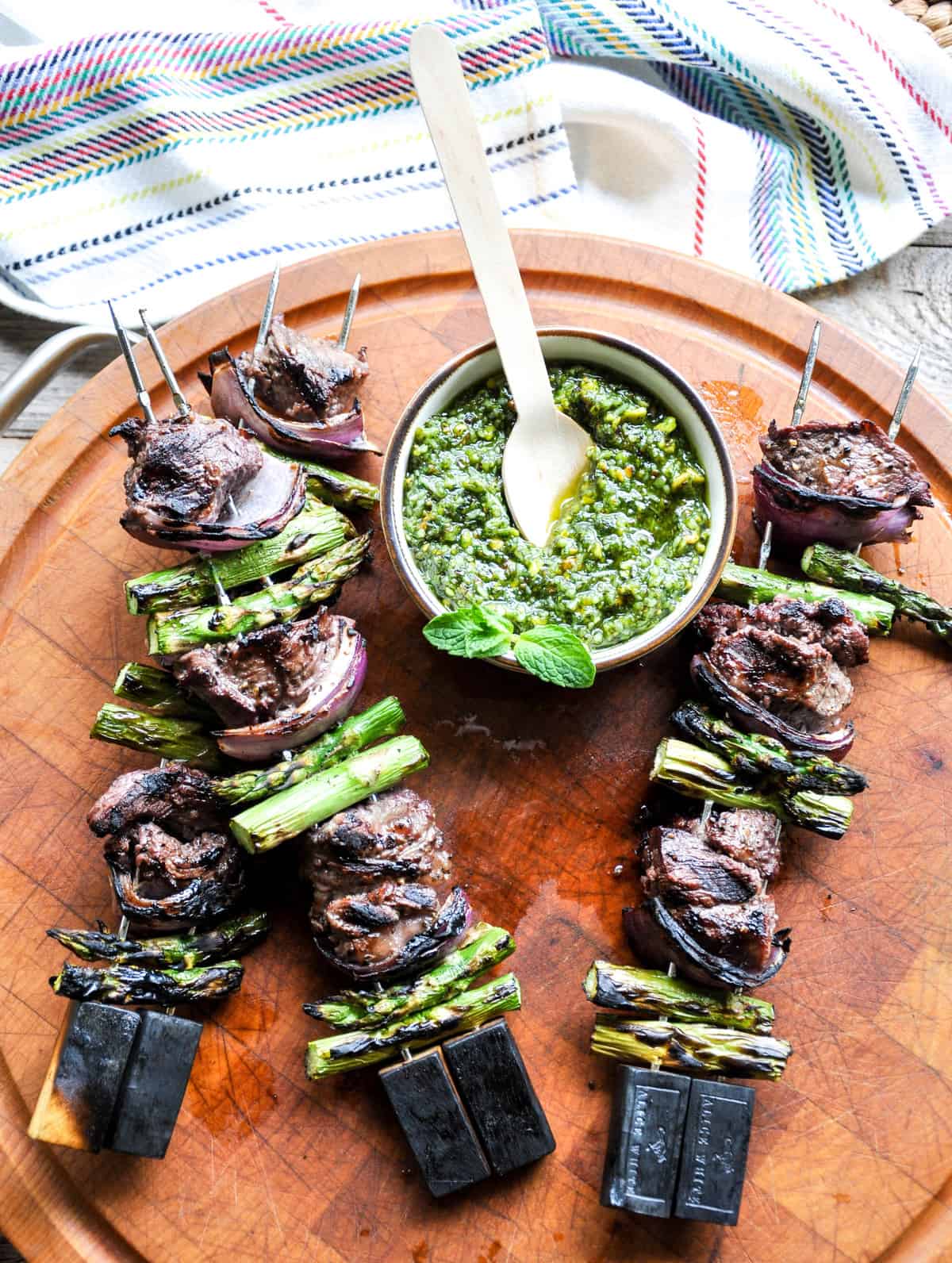 Once the kebabs have a nice char on the lamb, pull them off the grill and allow to rest for a few minutes.
Serve each skewer, de-skewered of course, on plate with your favorite flatbread. This is a hands-on dish, so break off a piece of bread, add a piece of lamb, an asparagus or two and an onion slice.
Try these lamb recipes too:
Let's have one more look at that Asparagus and Lamb Kebab!