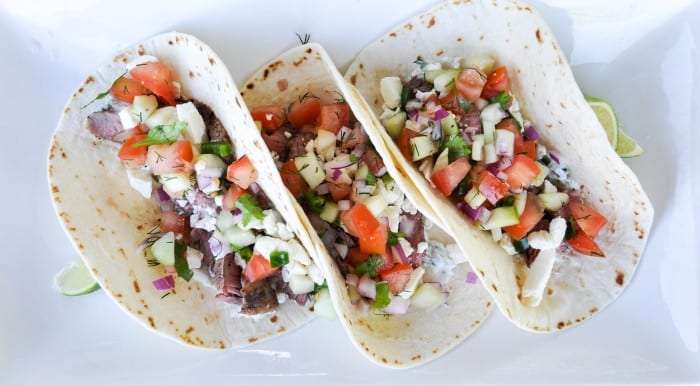 CA GROWN Blog
Discover. Learn. Connect.
Lamb Asada Tacos with Cucumber Salsa
June 24, 2015
Eat the Season!
Sign Up For Weekly Recipes
« Back to Recipes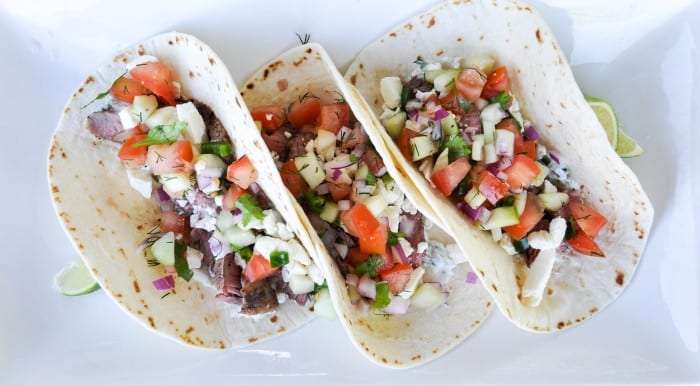 Lamb Asada Tacos with Cucumber Salsa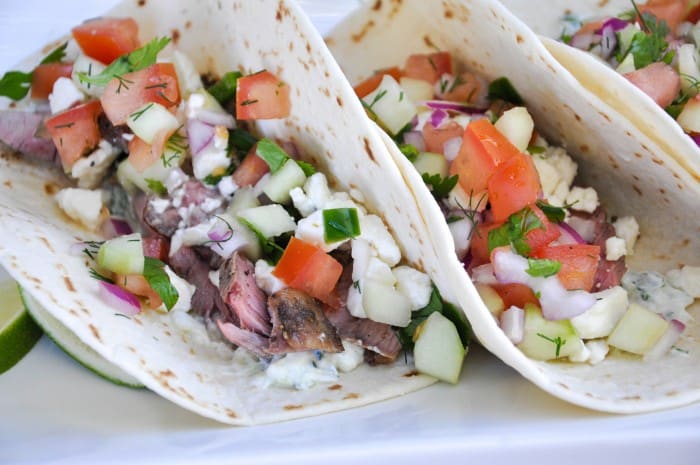 These tacos are going to be your favorite meal to grill this summer. I gave the classic asada taco a unique and delicious twist using grilled lamb and a cucumber dill salsa. Makes the mouth water just saying those words together, doesn't it?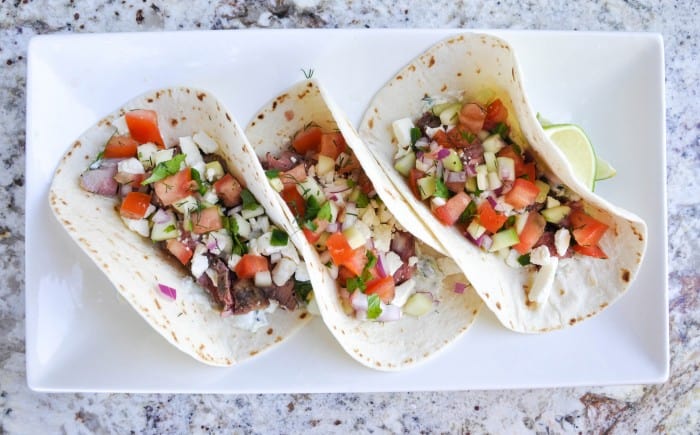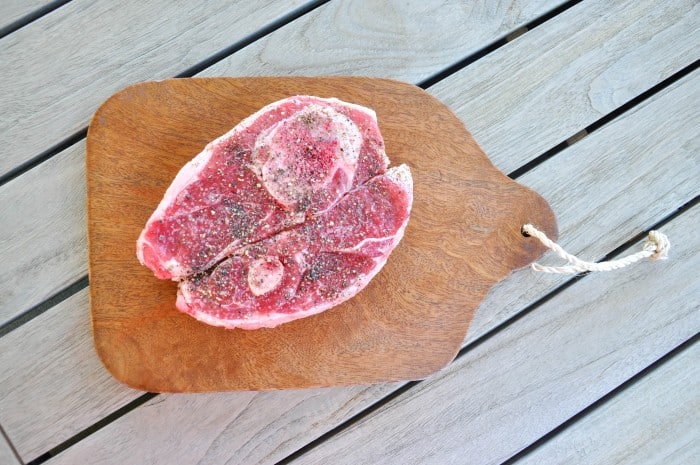 I used a lamb shoulder chop from Superior Farms found at my local grocery store and it worked beautifully to achieve the 'asada' cut for the tacos. Grilling only takes a few minutes per side over super hot coals or gas grill. The shoulder is easy to cut against the grain into strips that are tender and the perfect size for these tacos.
Find where to buy lamb in California HERE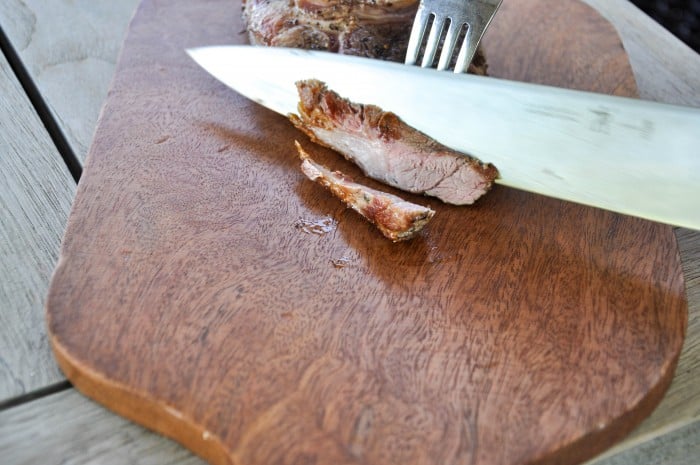 Yum!
Let's build one…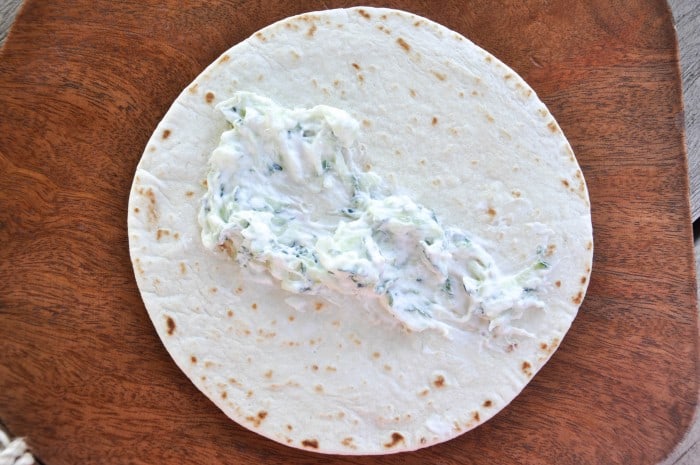 Grab a warmed flour tortilla (you could also use a pita) and spread with the cucumber spread (see below for recipe)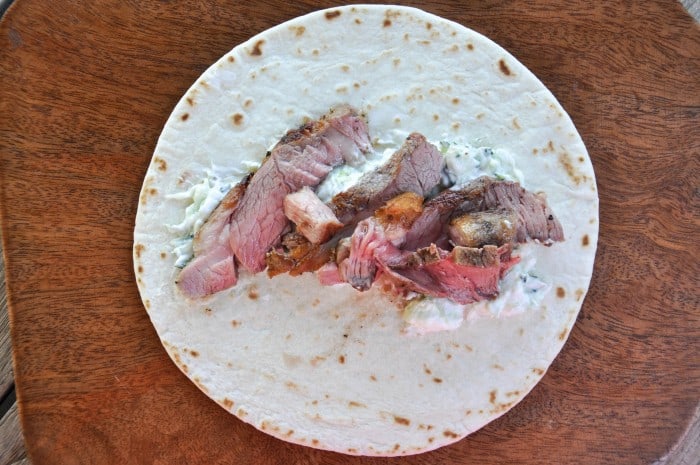 Top with the tasty, grilled lamb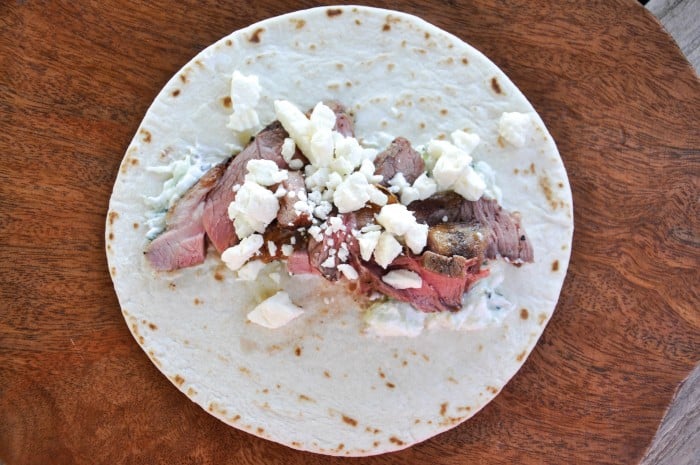 Follow with crumbled feta (or monterey jack would be equally good)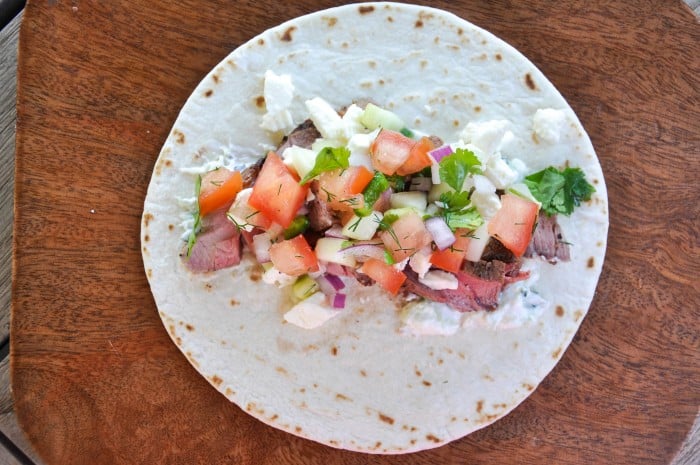 And finish with the fresh cucumber dill salsa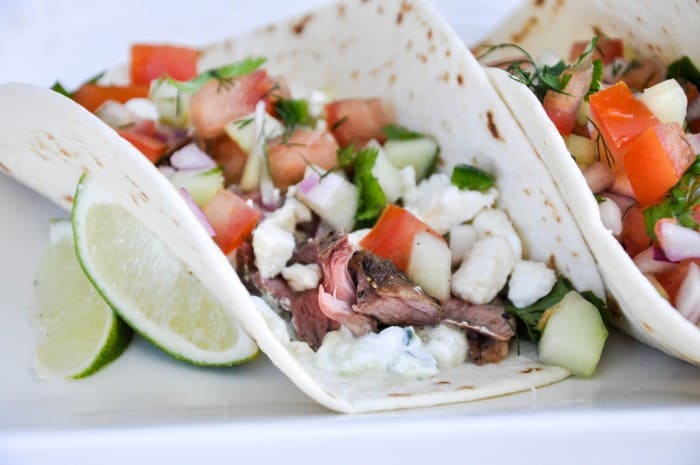 Serve with lime wedges on the side and enjoy!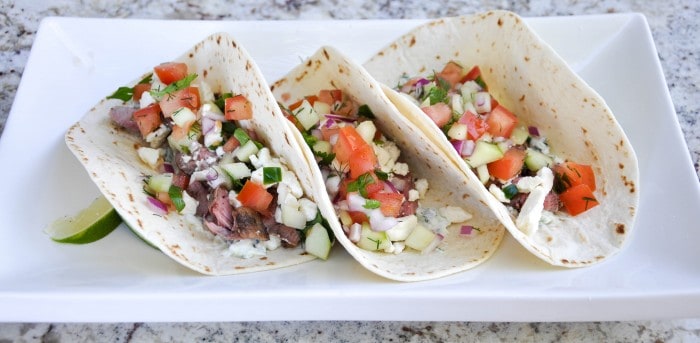 Happy grilling this summer… let us know if you make them. We'd love to hear how you liked them!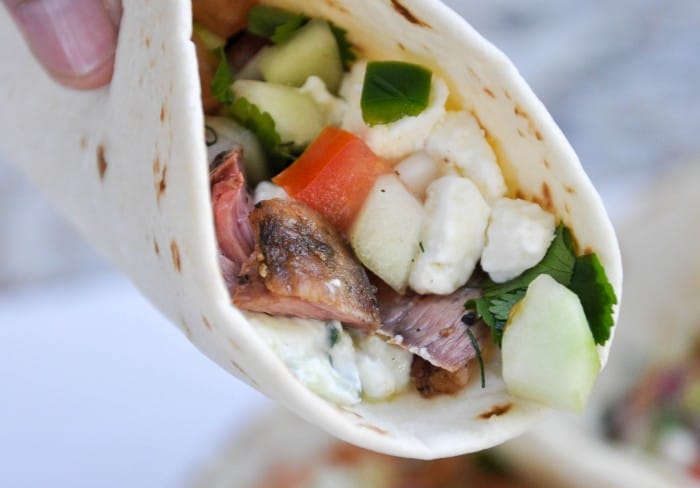 Here's the recipe…
Lamb Asada Tacos
2015-06-24 10:32:09
Serves 3
Ingredients
Lamb Shoulder Chop
Flour Tortillas
Crumbled feta
Cucumber Spread (recipe below)
Cucumber Salsa (recipe below)
Instructions
Preheat your grill so the grate is very hot
Season the shoulder with fresh ground pepper and sea salt on both sides
Grill the lamb for 3-4 minutes on both sides
Cut against the grain into thin strips
Warm the flour tortillas and layer as follows
Place a tablespoon of cucumber spread in the middle of the tortilla
Top with grilled lamb strips
Sprinkle with cheese
Finish with cucumber salsa
Notes
Serve with lime wedges
California Grown https://californiagrown.org/
Cucumber Salsa
2015-06-24 10:36:10
Serves 8
Ingredients
1 cucumber, deseeded
1 large tomato
1/2 red onion
1 lemon
1 Tablespoon of fresh, chopped dill
1 Tablespoon chopped, fresh cilantro
Salt and pepper
Instructions
Chop the cucumber, tomato and onion into uniform sizes. Combine in a bowl
Squeeze the lemon over all the veggies
Add the dill and cilantro and stir to combine
Add S&P to taste
Refrigerate until ready to use
Notes
Best if made a few hours before serving.
California Grown https://californiagrown.org/
Cucumber Spread
2015-06-24 10:41:55
Serves 8
Ingredients
1 Cucumber
1 cup plain greek yogurt
2 garlic cloves, minced
1 Tablespoon chopped fresh mint (6-8 large leaves)
Instructions
Grate the cucumber with a coarse cheese grater
Strain the cucumber through to drain all the moisture out
Place the yogurt in a bowl and add the garlic and mint. Stir to combine
Add the drained cucumber and stir to combine
Refrigerate until ready to use
Notes
Best if made a few hours before use
California Grown https://californiagrown.org/