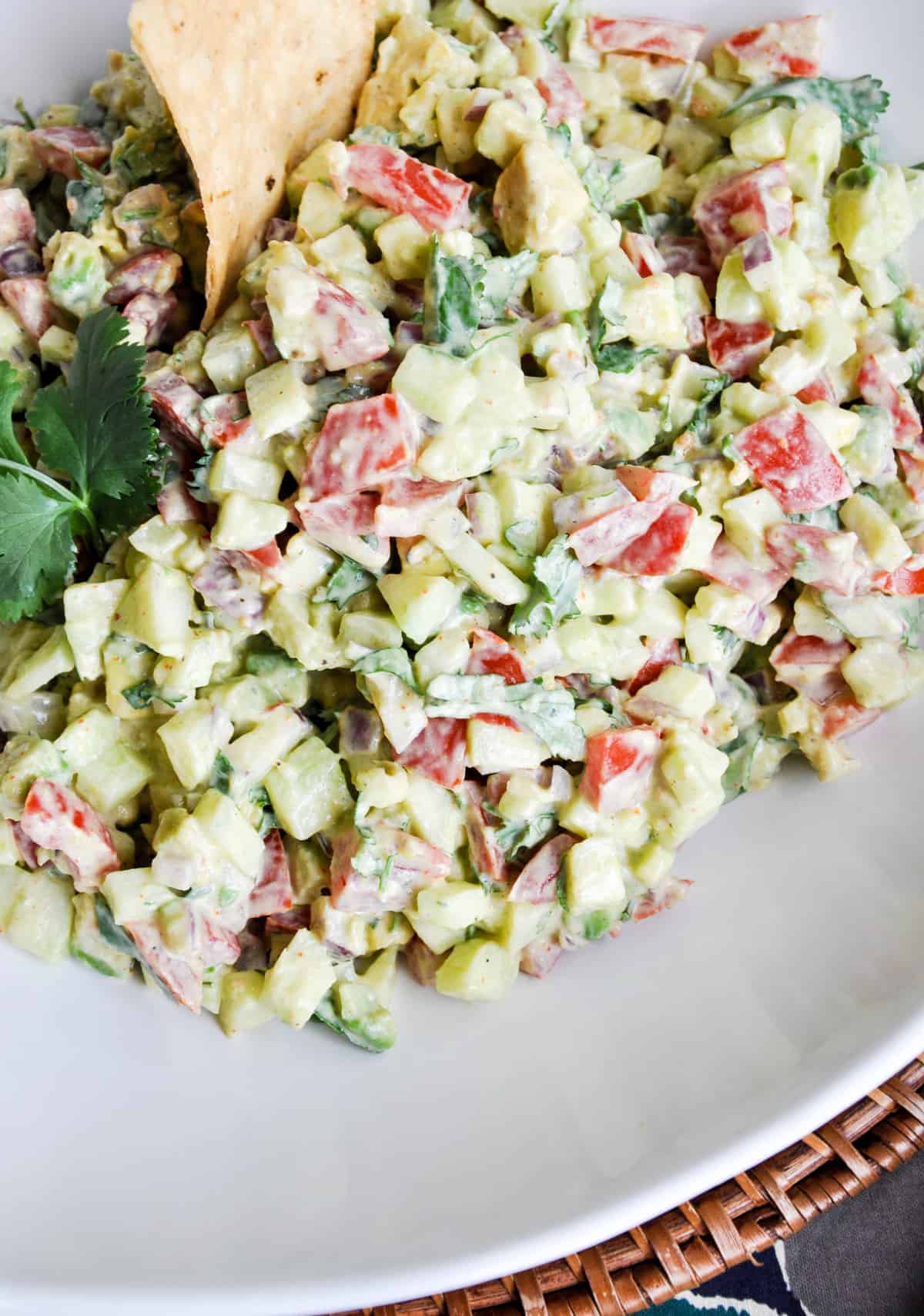 CA GROWN Blog
Discover. Learn. Connect.
Creamy Cucumber Salsa
May 4, 2016
Eat the Season!
Sign Up For Weekly Recipes
« Back to Recipes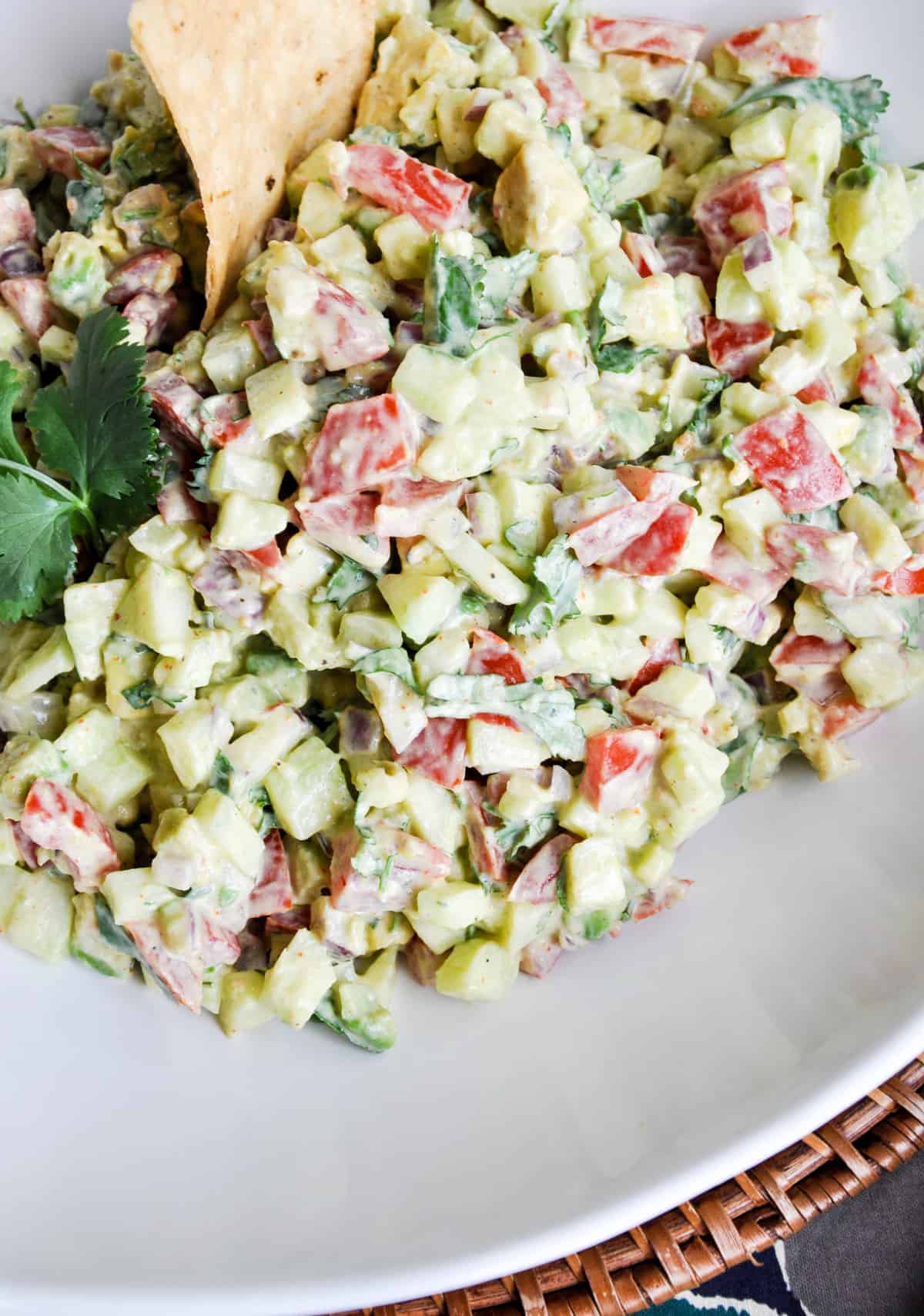 Creamy Cucumber Salsa
OK, I might be obsessed.
This creamy mixture has won me over and even made me a believer in all things cucumber.
I know, I know…. cucumber in salsa? Have you lost your mind, woman? Cucumbers are for salads and teeny tiny cucumber sandwiches, you say. Nevertheless, this new use will have you heading to the store to stock up on California ripe cucumbers for the upcoming holiday and every weekend thereafter!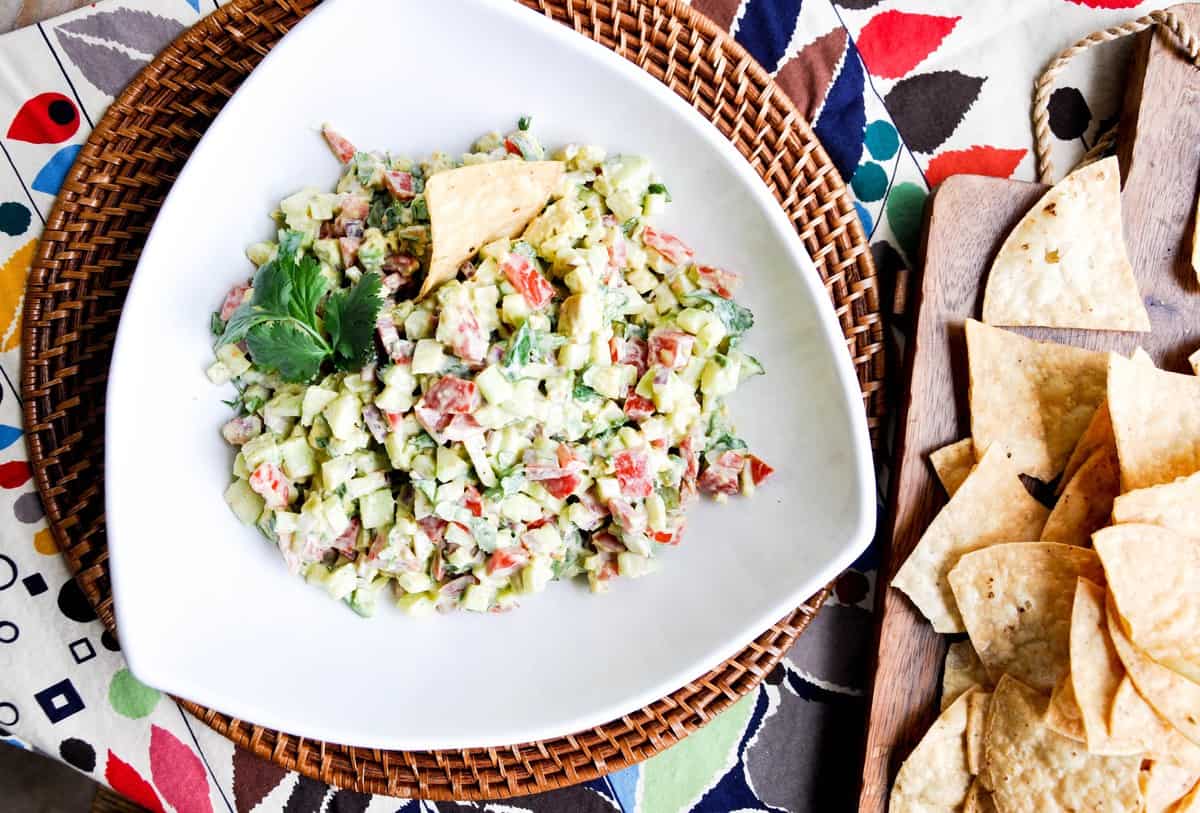 Not only is it tasty, but it's an easy, inexpensive dip for your weekend guests. Or in any event you're like me, just grab some chips and have it for a weeknight dinner! You can easily change up what it's served with. Try whole grain crackers, crostini, or even your toasted bread in the morning.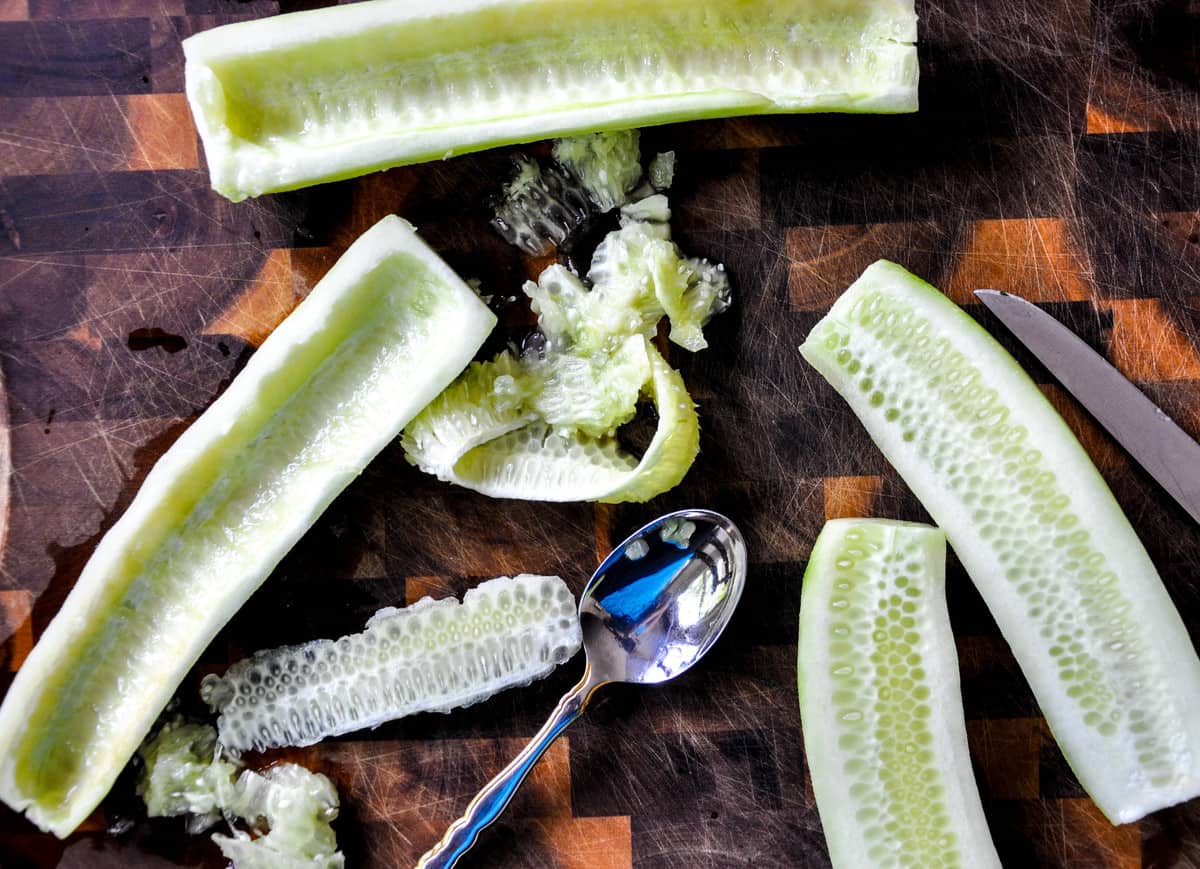 They key is to remove the seeds from the cucumber. A lot of water is retained in the center membrane, so removing them has a two-fold purpose. It's particularly important to get rid of those pesky seeds and eliminate what could cause a watered down mixture.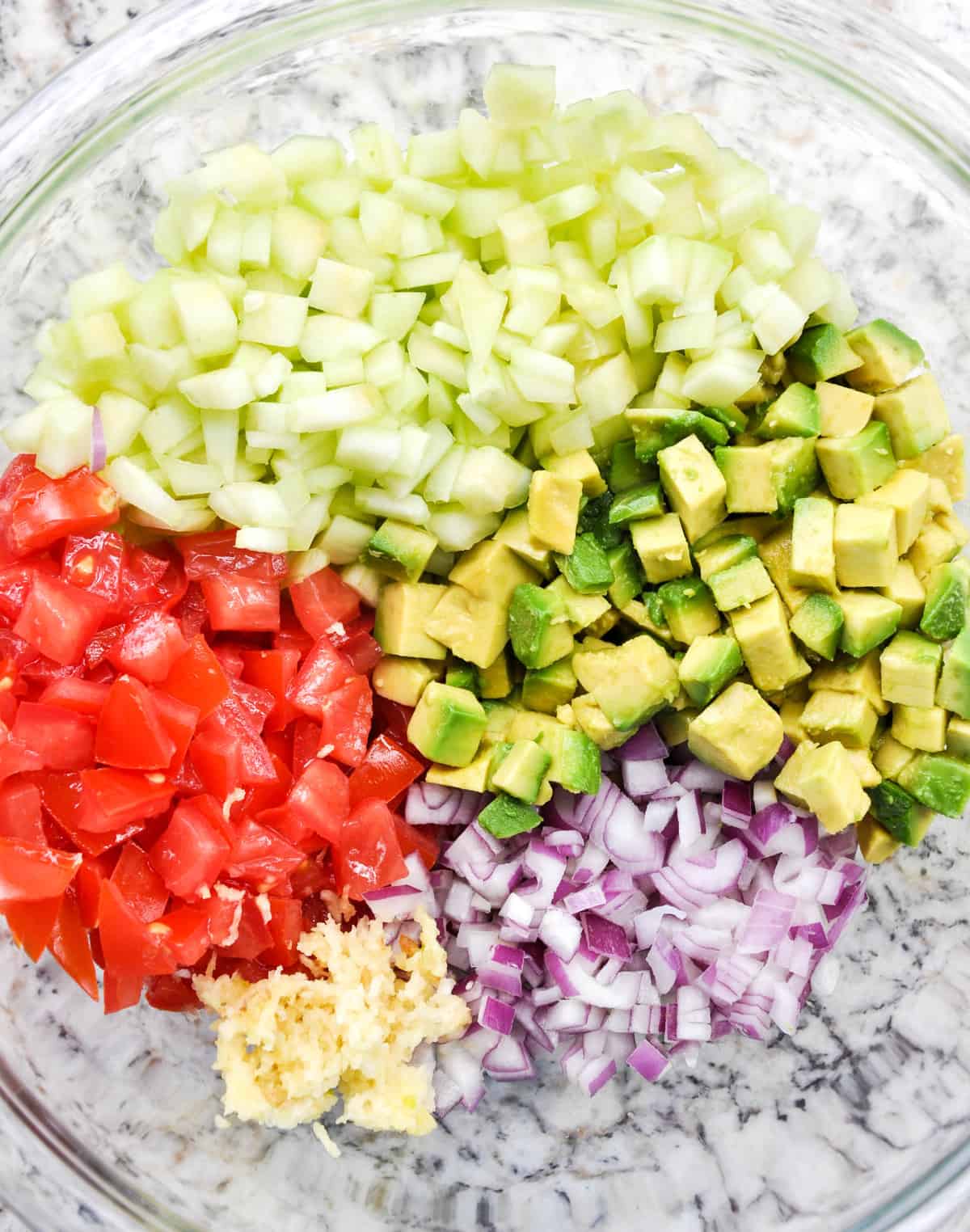 The other ingredients are fresh tomatoes, avocado, red onion and garlic, all of which you should have no trouble finding right now in the Golden State.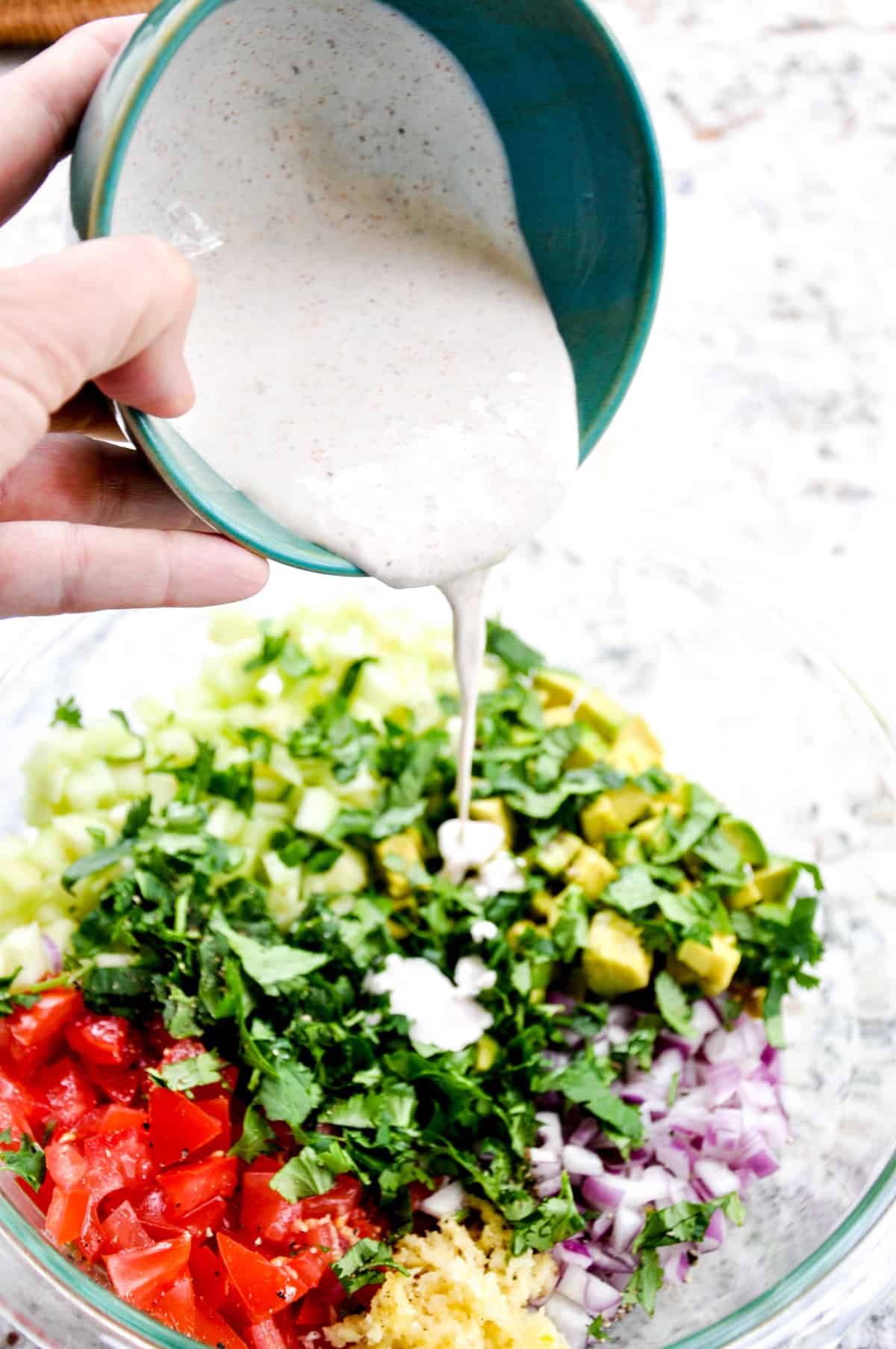 However, the kicker, and the blend that sets this salsa over the top, is the velvety seasoned sour cream mixture that is incorporated into the salsa ingredients.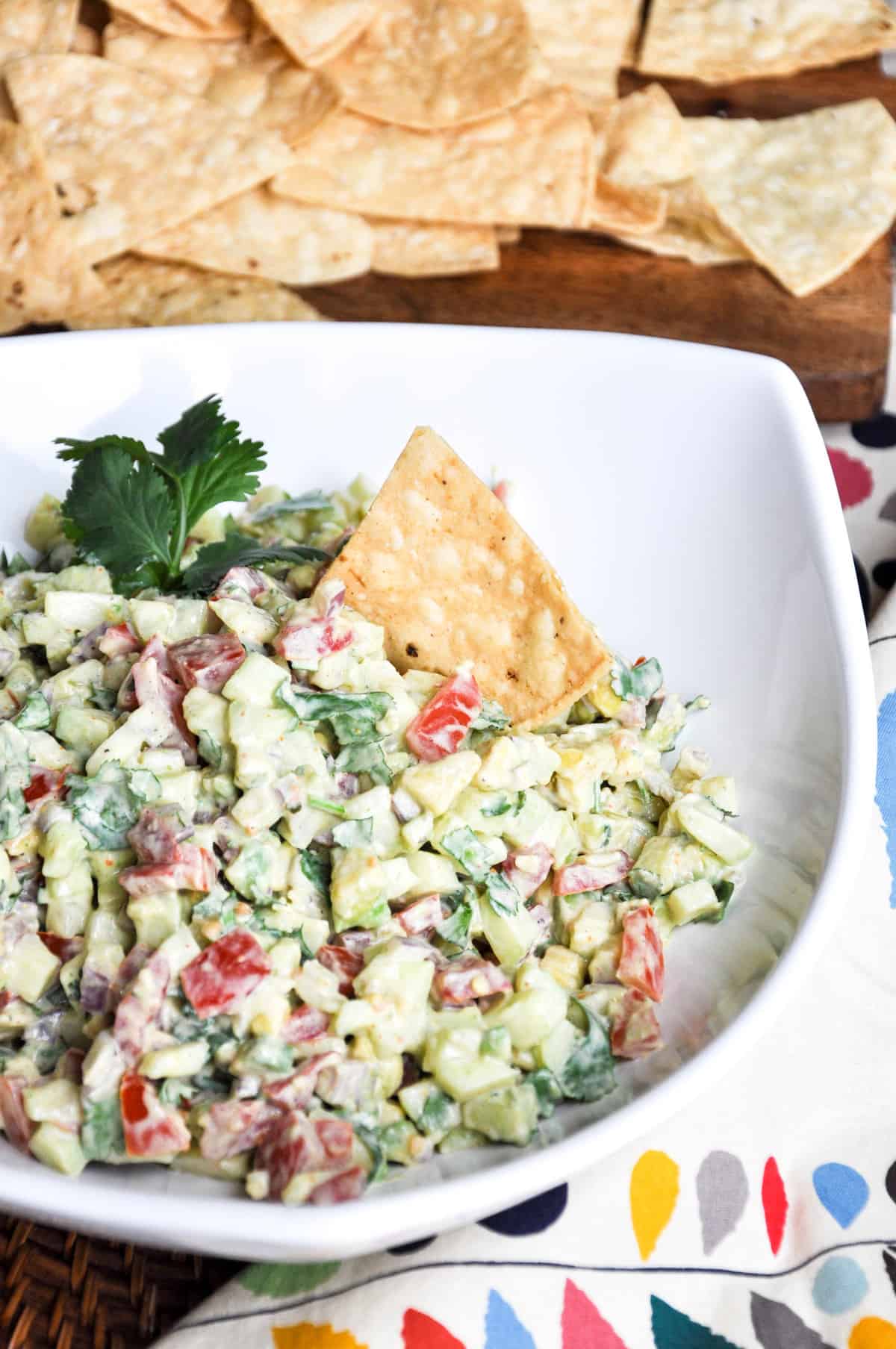 I'll have more please!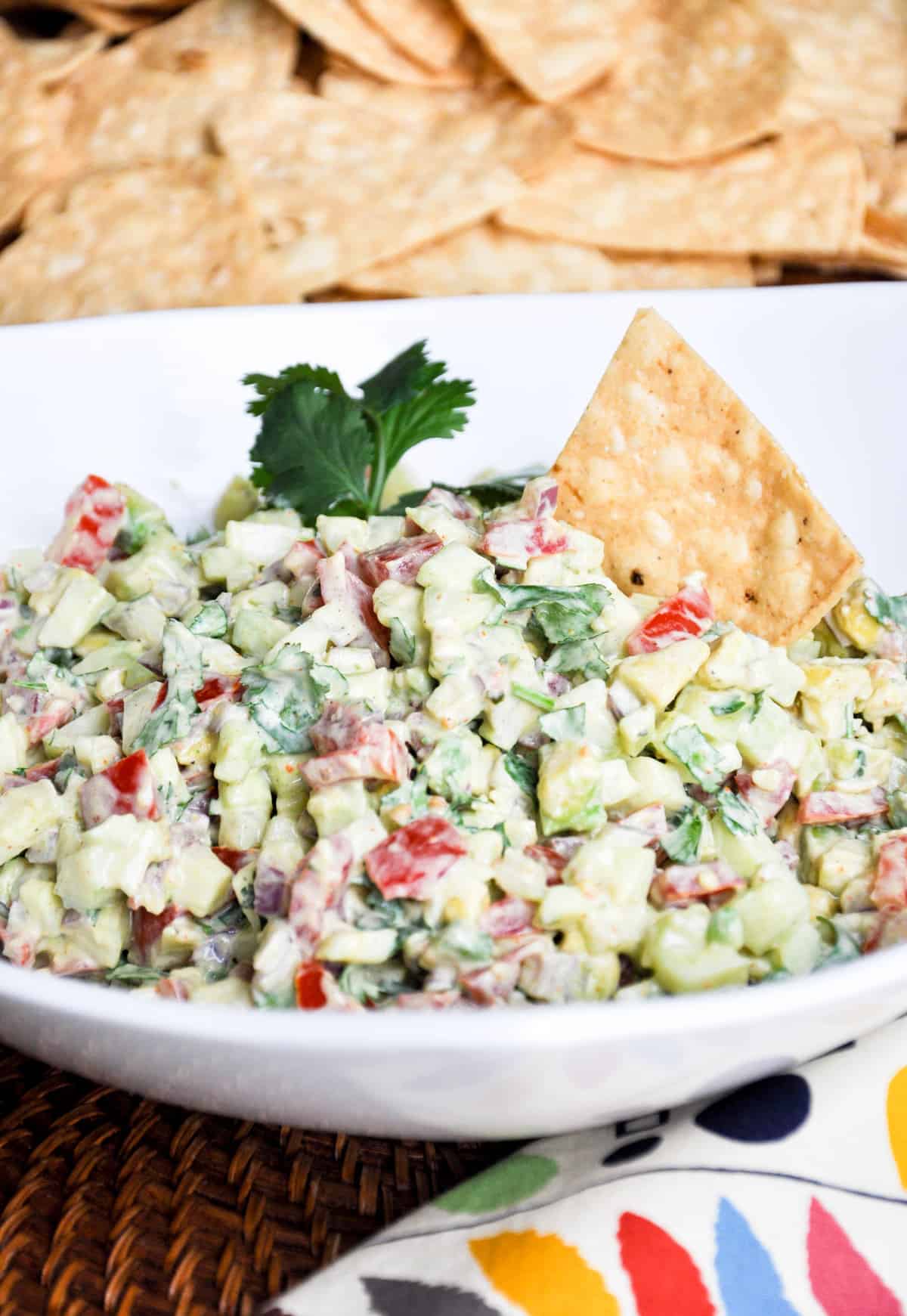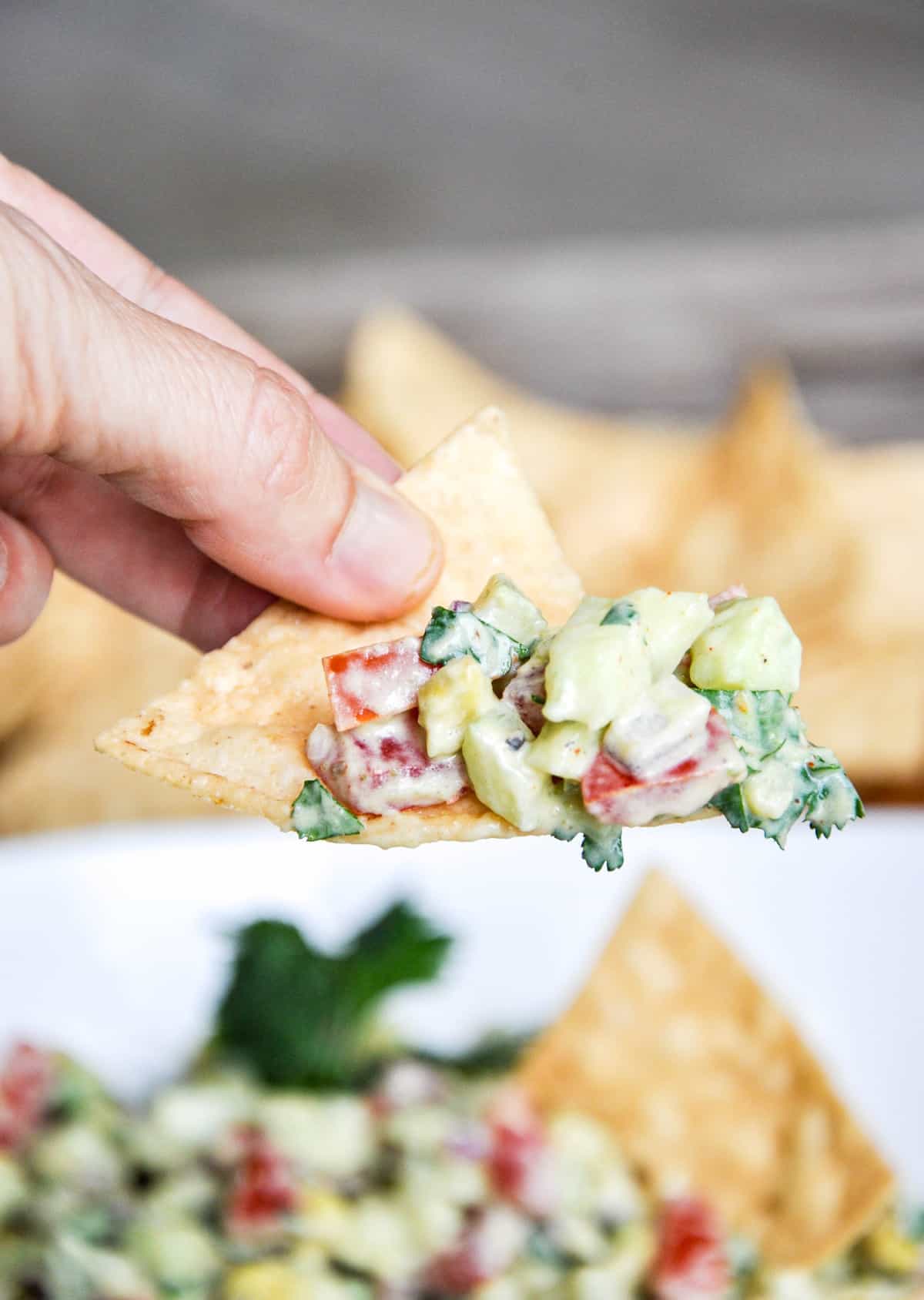 OK. Lots more!
Here is the easy recipe for ya…
Creamy Cucumber Salsa
2016-05-03 13:35:53
Serves 8
Ingredients
2 cucumbers, peeled and seeded
2 large tomatoes, or 8-10 cocktail size
1 large avocado
1/2 red onion
2 cloves garlic, minced
1/2 bunch cilantro, chopped
FOR SAUCE
1/4 cup sour cream
3 T. lemon juice
1 teaspoon taco seasoning
Instructions
Chop all the veggies into small pieces, keeping the size consistent throughout
Place in a bowl and add the garlic and cilantro and set aside
Combine the sauce mixture and stir well
Add the sauce to the salsa mixture and coming thoroughly
California Grown https://californiagrown.org/