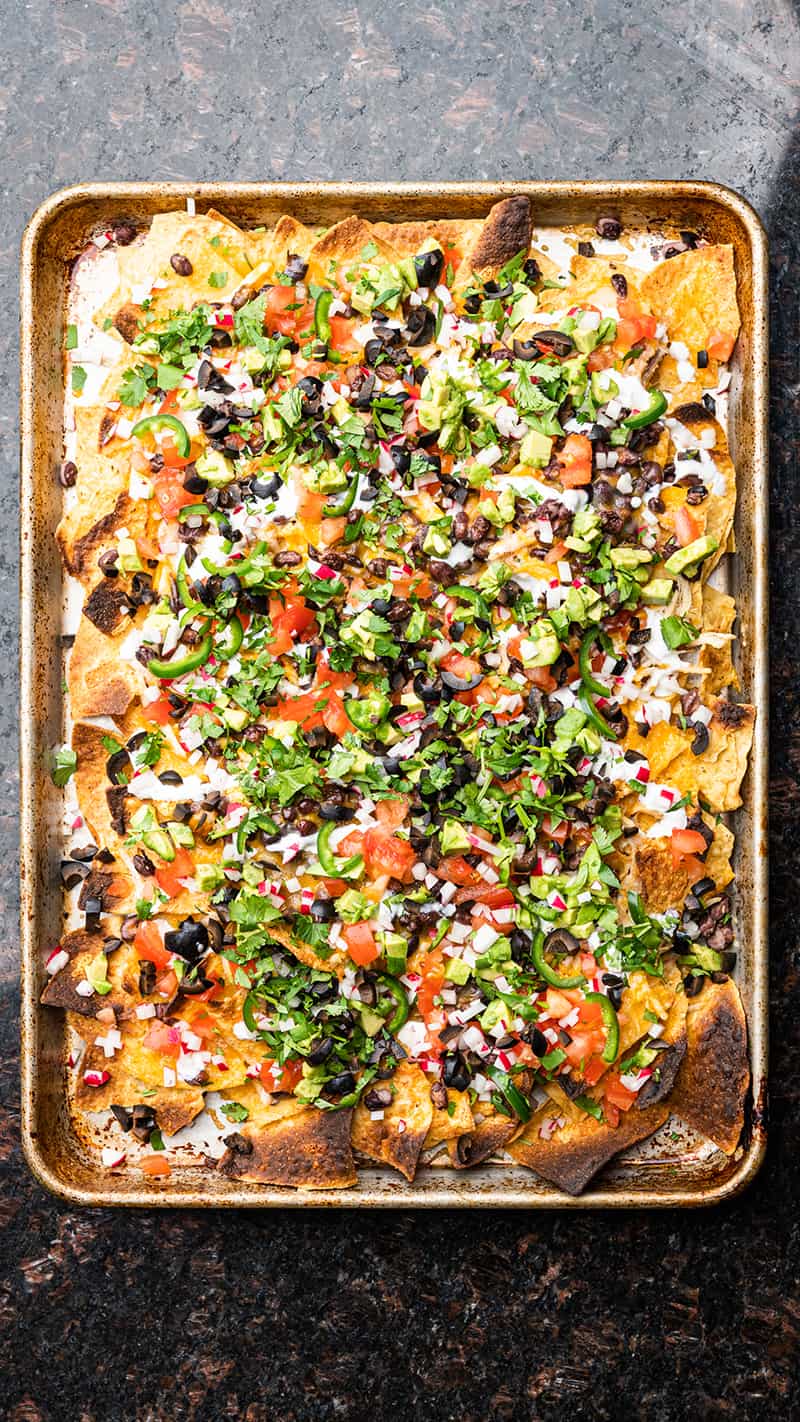 CA GROWN Blog
Discover. Learn. Connect.
Sheet Pan Vegetable Nachos with Chicken recipe
July 8, 2020
Eat the Season!
Sign Up For Weekly Recipes
« Back to Recipes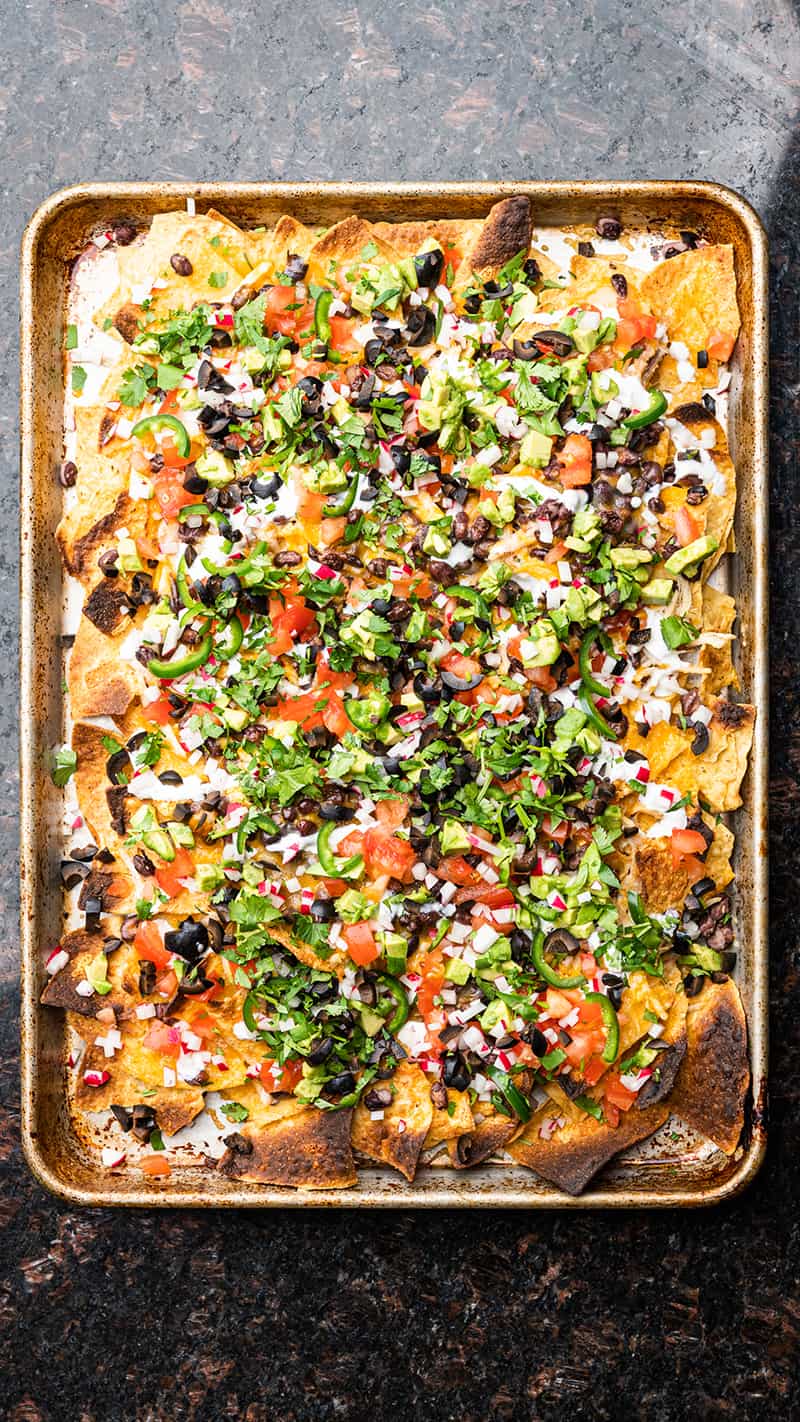 Sheet Pan Vegetable Nachos with Chicken recipe
This recipe for Sheet Pan Vegetable Nachos with Chicken is simple to make and hits the spot every time! These chicken nachos are loaded with California Grown goodness in every bite thanks to seven different types of vegetables.
Are you wondering what makes these Sheet Pan Vegetable Nachos with Chicken so irresistible?
It's honestly all of the California Grown vegetables!!! Tomatoes, avocado, radish, cilantro, jalapeños, olives, and black beans are all included in this mouth-watering pan of nachos with chicken.
This entire meal gets prepped, cooked, and served on a sheet pan which means easy clean-up too!!!
What type of chicken is best for chicken nachos?
You can use any type of chicken for these nachos, but we really like to use rotisserie chicken. It's easy to shred, keeps cook and prep time to a minimum, and tastes great.
Looking for more easy sheet pan recipes? We've got you covered!
Did you make our Sheet Pan Nachos recipe? Show us your creations by snapping a pic and tagging us on social using #CAGROWN.
Craving more CA Grown goodness? Follow us on Pinterest for fresh and fabulous recipe inspiration!
Do you love easy, Mexican-inspired dishes? We do too! For instance, try this Cheesy Rice Chile Relleno Casserole and our friend Kate's Chilled Avocado Soup next!