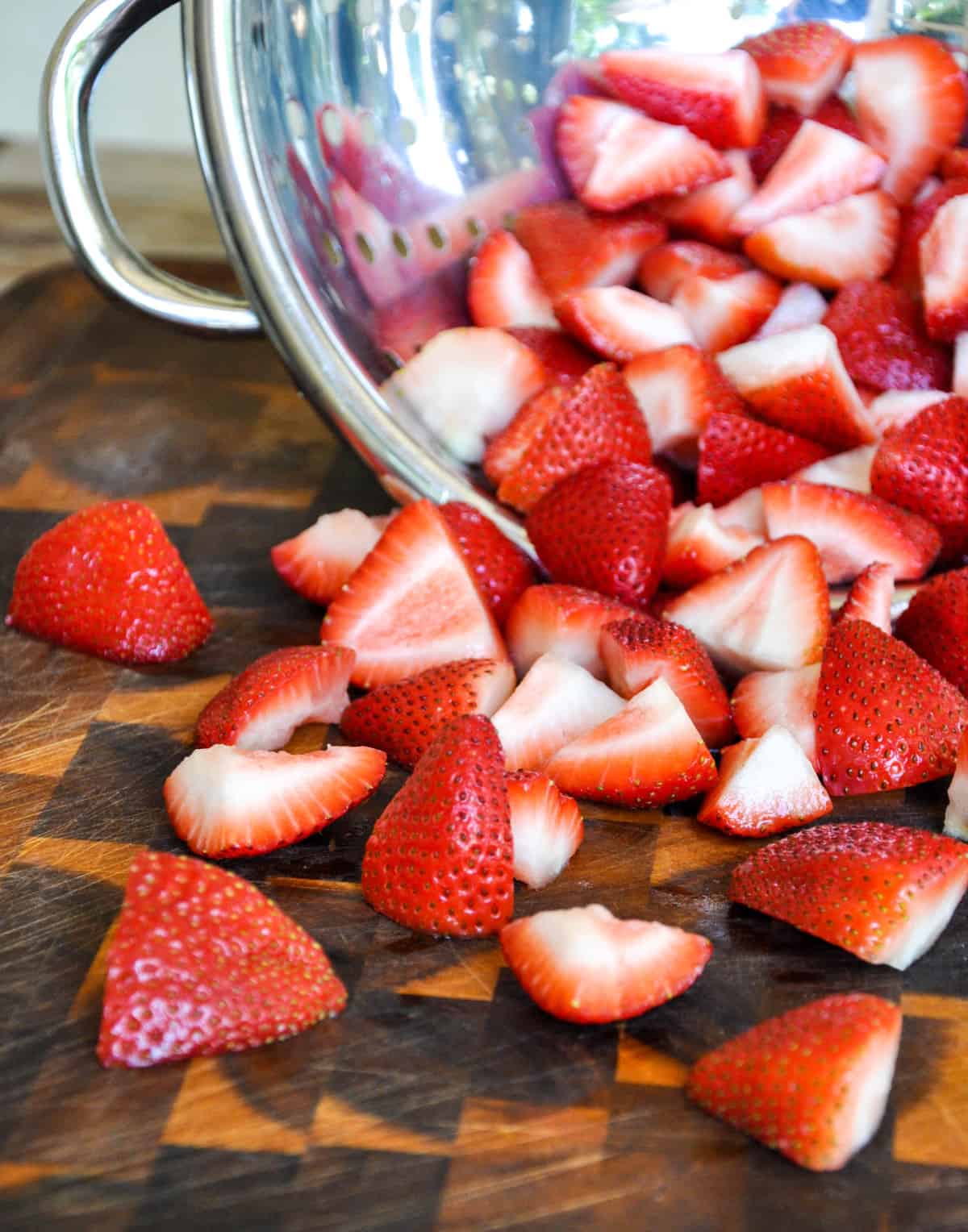 CA GROWN Blog
Discover. Learn. Connect.
Strawberry Vinaigrette
May 11, 2016
Eat the Season!
Sign Up For Weekly Recipes
« Back to Recipes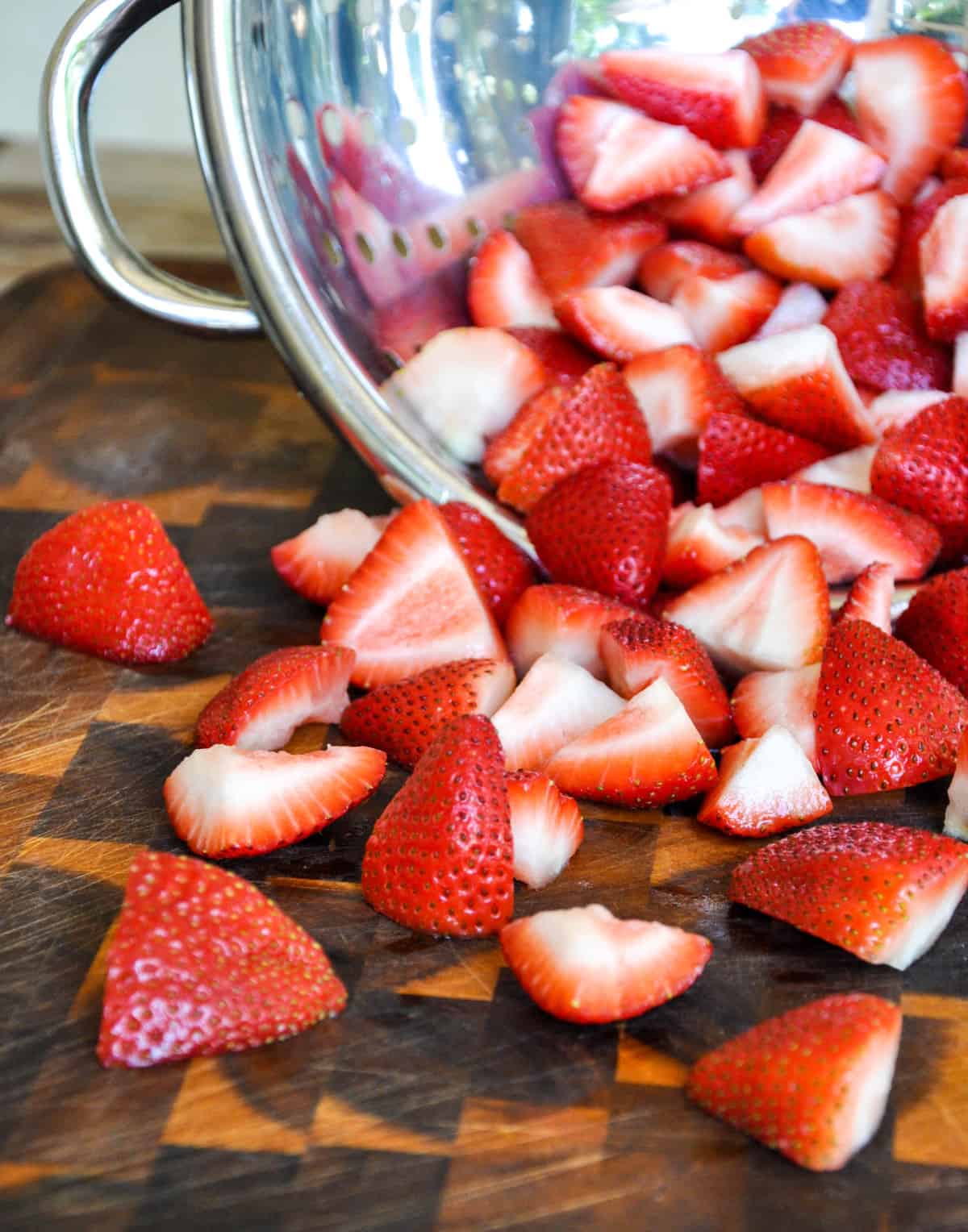 Strawberry Vinaigrette
This delicious Strawberry Vinaigrette recipe is sure to make your salads sing. Try this fresh strawberry salad dressing recipe tonight!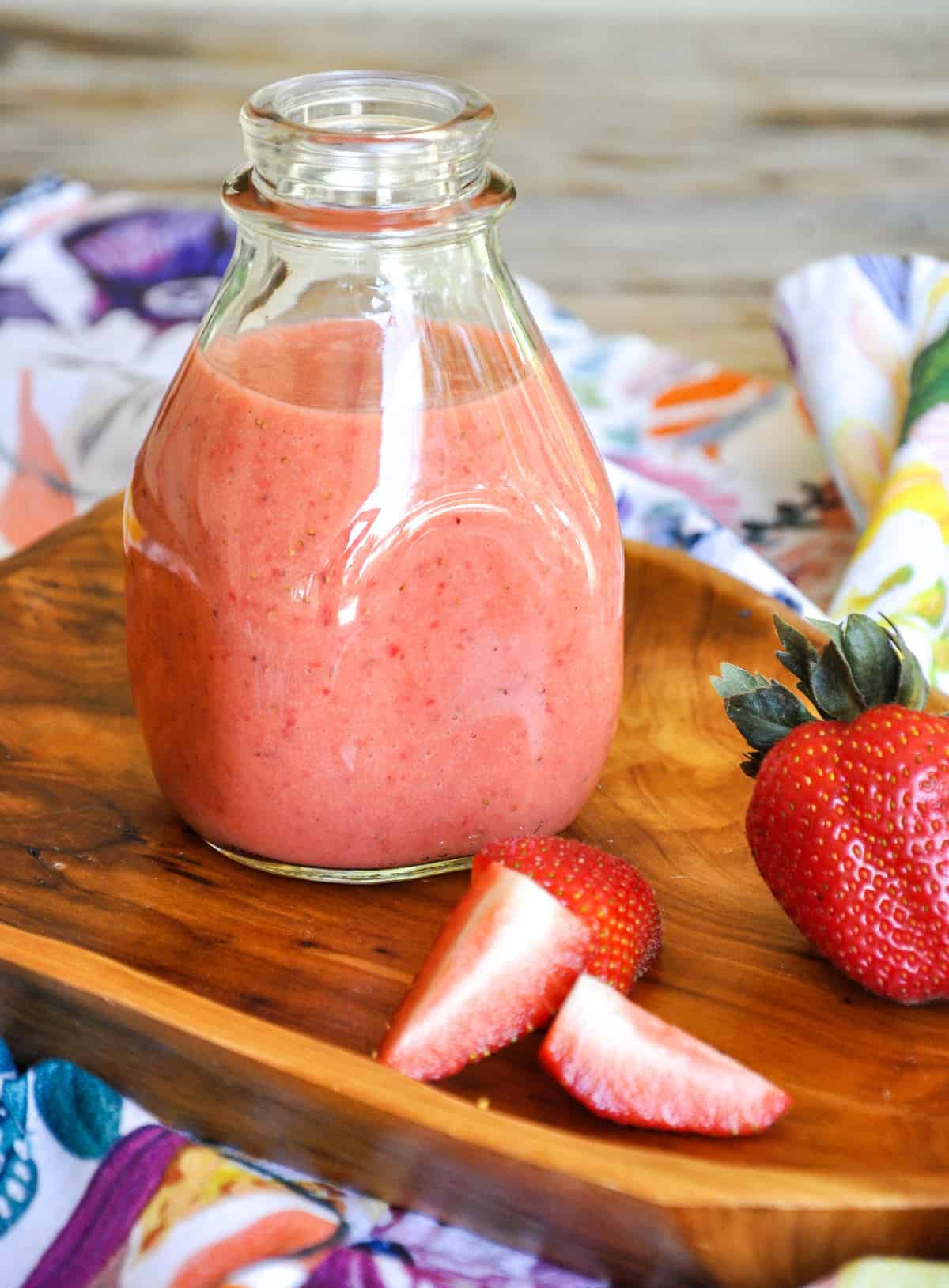 Recently, I attended a wedding and the salad was served with a fresh, tangy strawberry dressing that I instantly fell in love with and of course, had to make!
This dressing is the epitome of smooth California flavor. It's clean and not overly sweet, all while being possibly the easiest thing to make on the planet.
You can use it on any salad combination or even on a bowl full of berries.
You may even be tempted to eat it by the spoonful! *raises hand*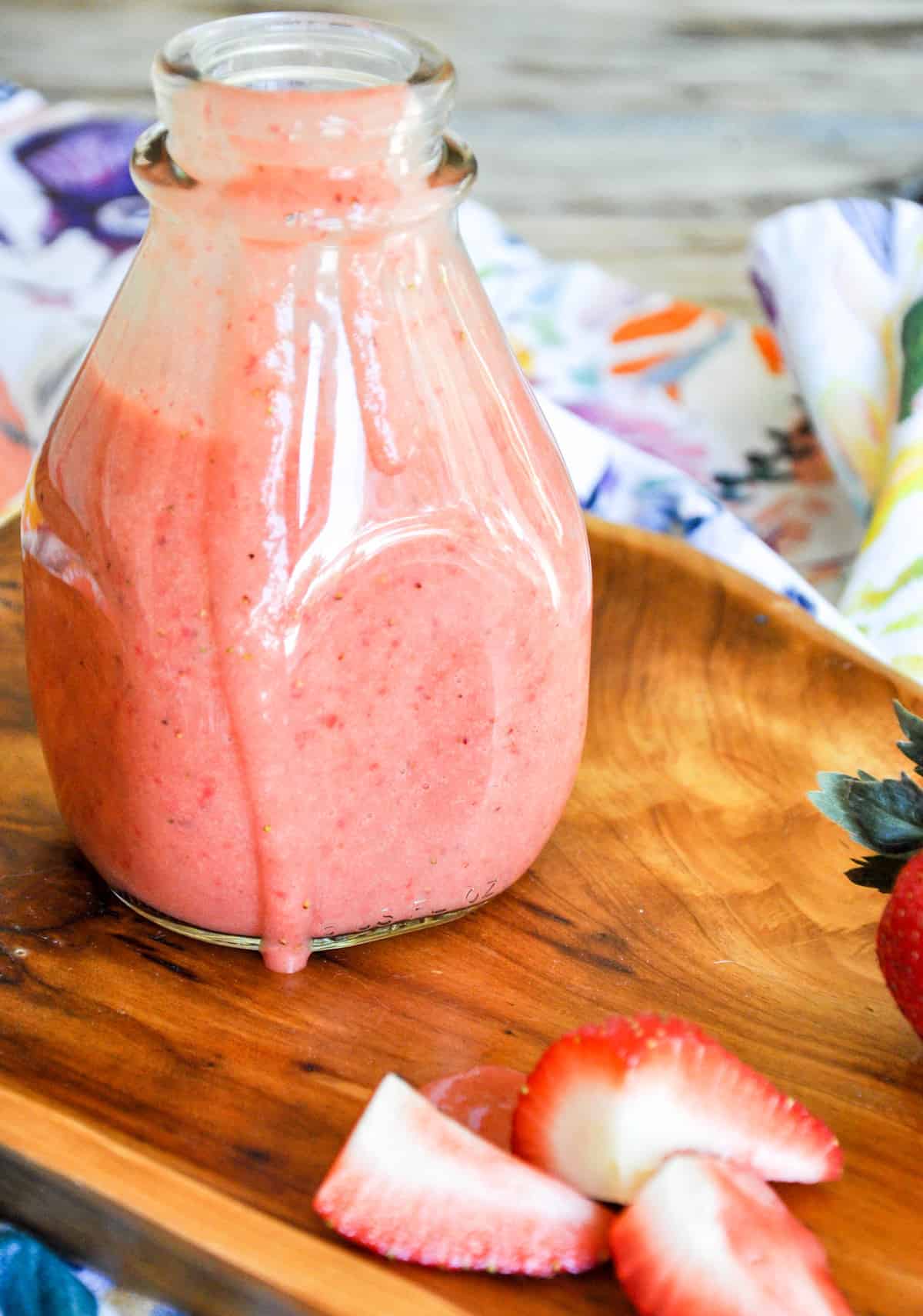 Of course, you have to start with fresh, tart California strawberries. They are just coming into season right now so you really shouldn't have a problem making this by the gallon if you want to… and you just might!
It works beautifully with our Strawberry Chicken Salad or just about any summer salad.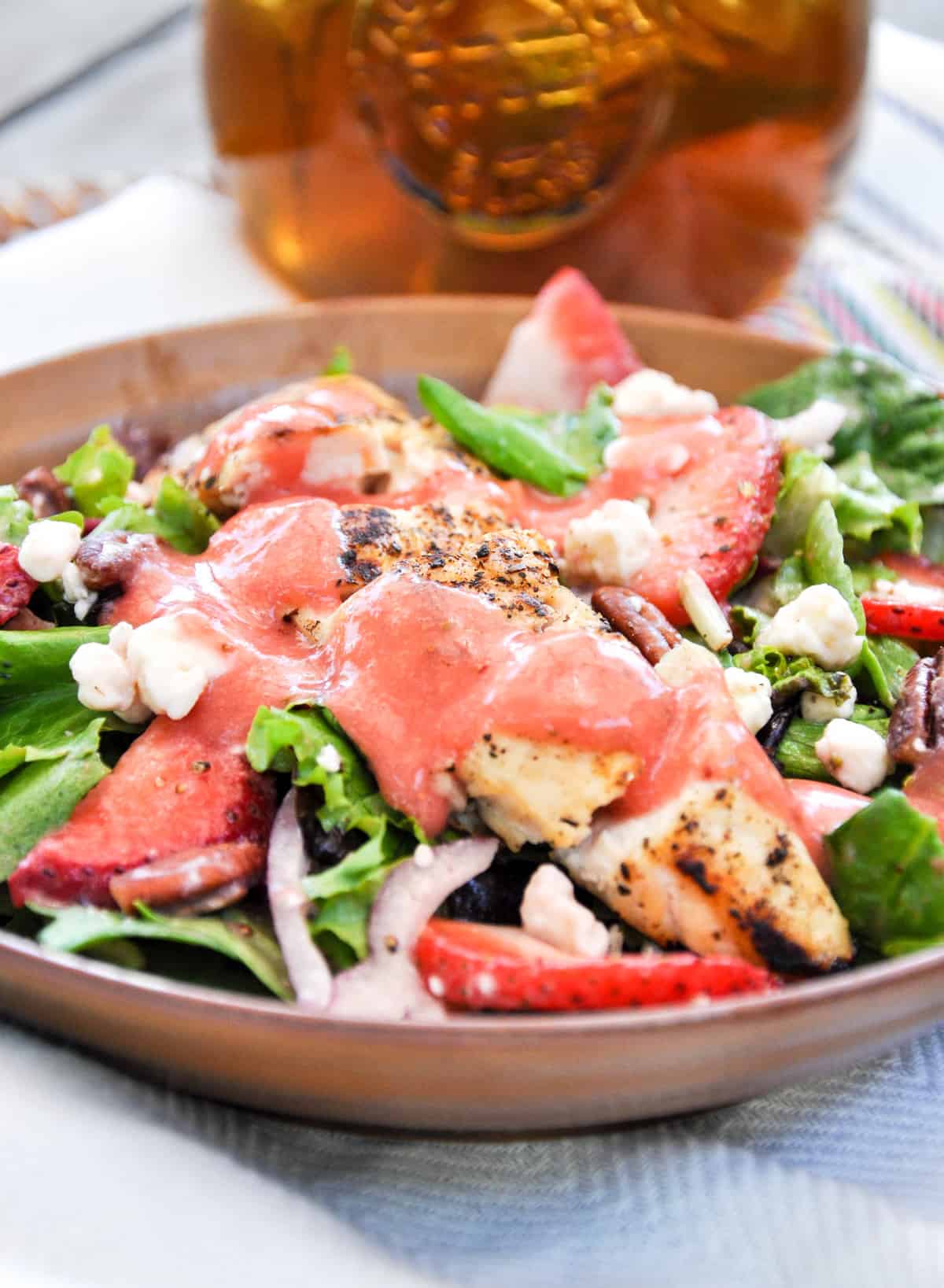 And did I tell you it takes less than 5 minutes?
Here is the easy recipe for ya…
Strawberry Vinaigrette
2016-05-10 13:31:47
Ingredients
2 lbs. fresh California strawberries
1/3 cup extra virgin olive oil
2 T. brown sugar
2 T. white balsamic vinegar
Salt and Pepper
Instructions
Wash and remove the stems from the strawberries
Add them and the rest of the ingredients to a blender or food processor
Blend for a few minutes until smooth
Notes
Store in an airtight container in the fridge for up to a week
Adapted from Inspiration
California Grown https://californiagrown.org/