California Avocado Recipes You Haven't Tried, But Should!
California Avocados have a bit of a cult following. Don't believe us? There are over 11 million uses of #avocado on Instagram…and that's not even counting any other related hashtags. The superfood sensation is synonymous with California cuisine and a favorite of health nuts everywhere. Let's take a look at how it all began.
Avocados originated in South Central Mexico thousands of years ago around 5000-7000 BC, but there's no historical evidence of cultivation until around 500 BC. When Spanish explorers arrived in the 16th century, they were enamored with the fruit (yes, avocados are a fruit!) but couldn't pronounce the original Aztec word. They christened the fruit a more manageable "aguacate" which eventually evolved into "avocado". Avocados made their way to California in 1871. After their initial introduction, the avocado industry quickly picked up steam. Today, California accounts for 90% of all avocados grown in the US. Fun fact: The most popular variety of avocados, the Hass avocado, is actually a California native! Every Hass avocado can trace its roots to a mother tree in La Habra Heights, CA.
Avocados are grown year round, with peak season occurring from April to August. One single tree can produce up to 200 pounds of avocados per year! Get your hands on a few of those beauties and head to the kitchen. We're sharing our favorite creative ways to use them in these California Avocado Recipes. We're sure you'll be a fan.
California Avocado Carbonara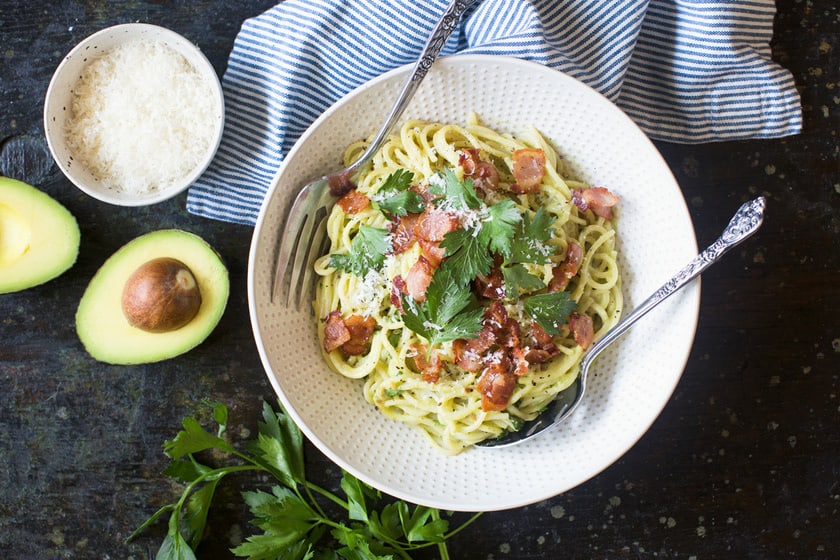 This hearty healthy take on the Italian favorite subs creamy California avocados for the traditional egg. The updated version is just as silky and rich as the classic dish. Try this California Avocado Carbonara recipe by Brandon of Kitchen Konfidence and see for yourself!
Crispy Avocado Tacos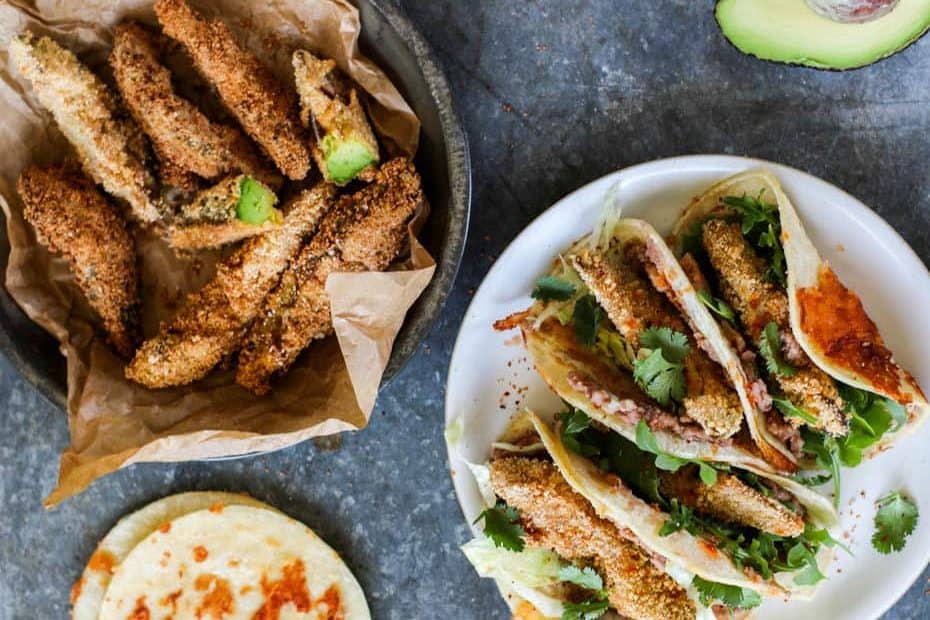 Get your kids into the kitchen to help whip together Meg's Crispy Avocado Tacos. Bonus: this crunchy family favorite is naturally gluten-free and vegetarian! It's not just one of our favorite California Avocado recipes, it's one of our favorite recipes, ever.
Cucumber Avocado Rolls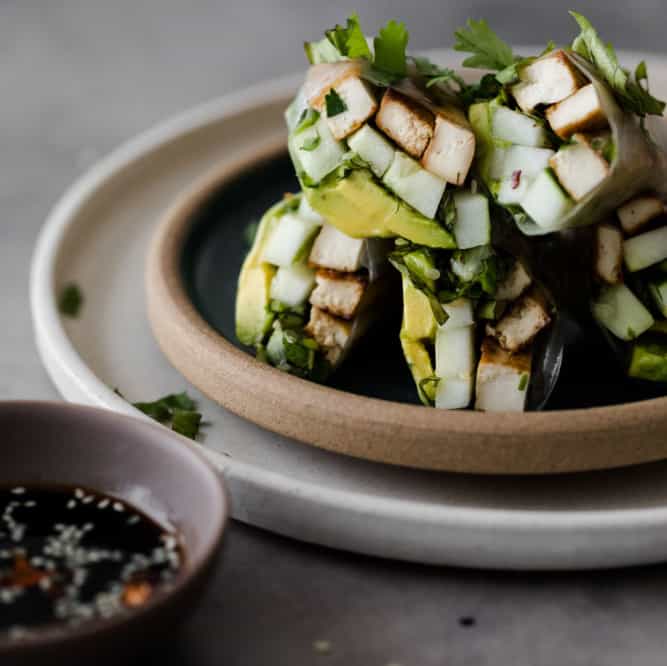 Stuck in a lunch rut? Ditch the same old sandwich and try Erin's vegetarian Cucumber Avocado Rolls instead.
Tropical Avocado Popsicle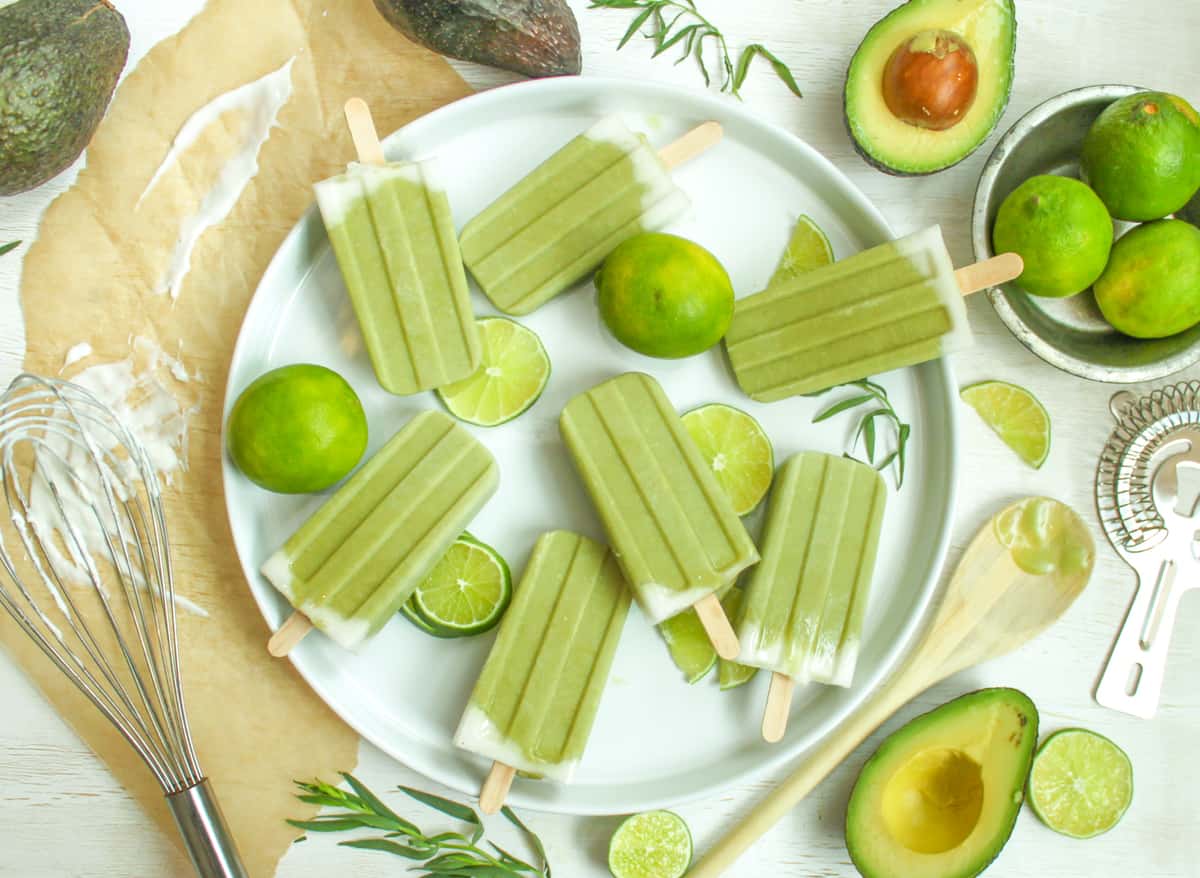 Trust us. Tropical Avocado Popsicles from our friend Jerry James Stone will be your new favorite summer treat. Since avocados are full of good fats, this is one snack that won't leave you hungry a half hour later!
Avocado and Crab Flatbread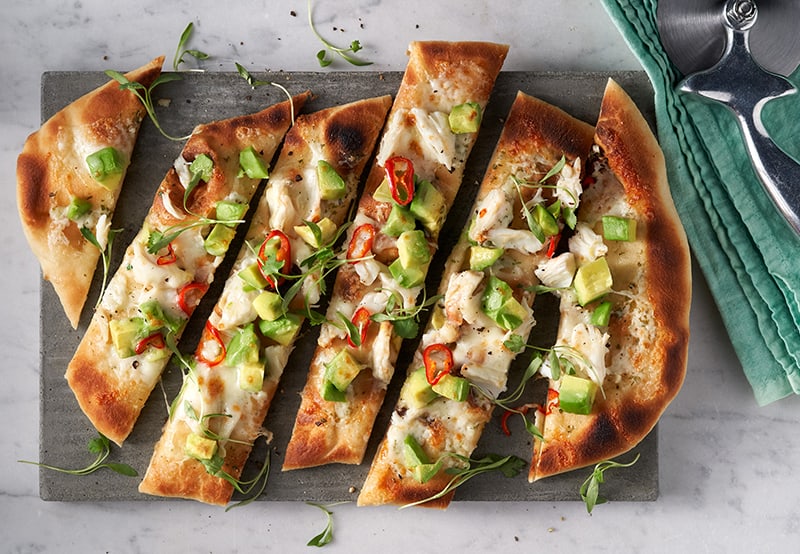 We're drooling over this creative California Avocado and Crab Flatbread. A tangy garlic aioli compliments subtly sweet crab and buttery avocados beautifully in this recipe from Sam the Cooking Guy. Better yet – using store bought flatbreads means this dish can be on the table in a matter of minutes!
Bountiful Veggie Bowl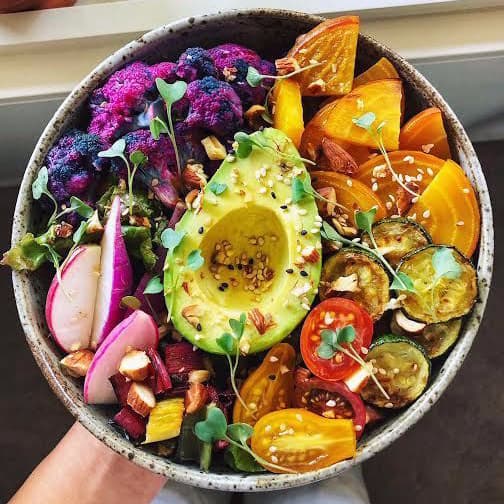 This Bountiful Veggie Bowl from our friend Daniela is full of California Grown goodness! Avocados act as a "nutrient booster", helping to increase the absorption of fat-soluble nutrients such as vitamins A, D, K and E.
Vegan Ceviche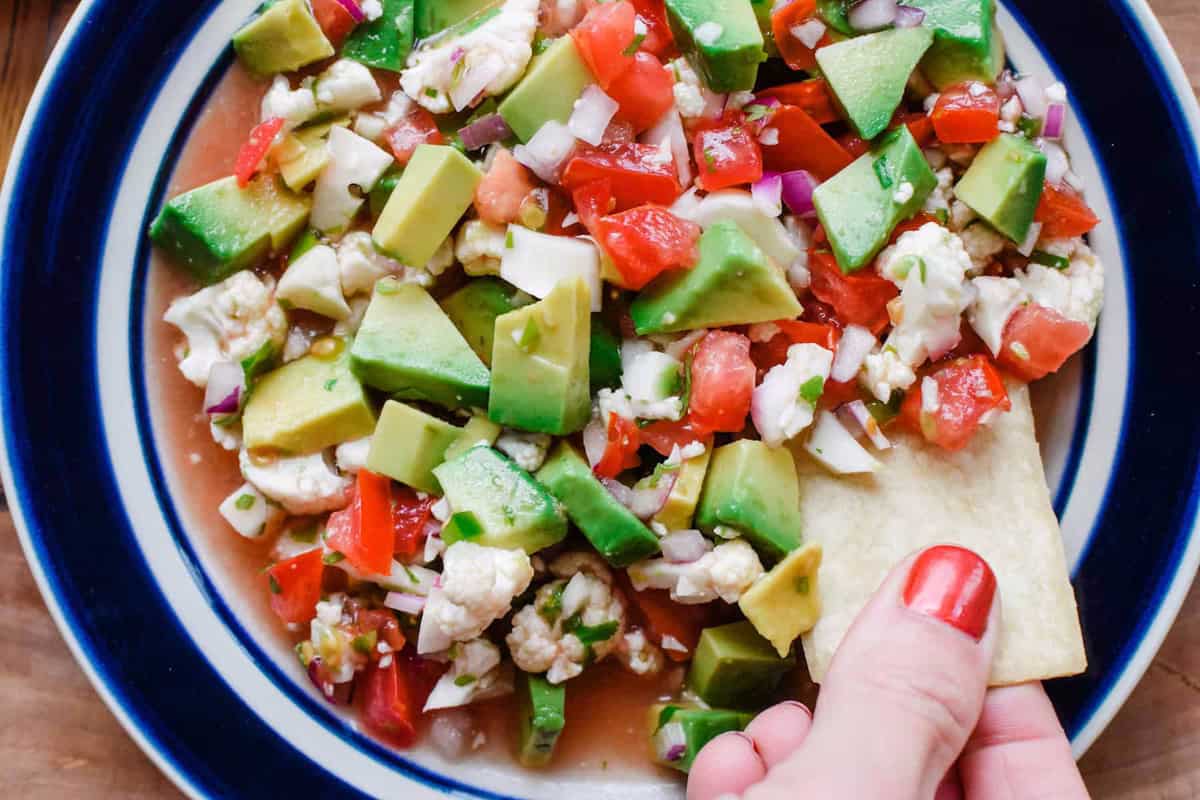 Hesitant to try ceviche at home? We've got the perfect solution. Kate's Vegan Ceviche has all the flavors of seafood ceviche, without having to worry about the freshness of the fish.
Avocado Baked Eggs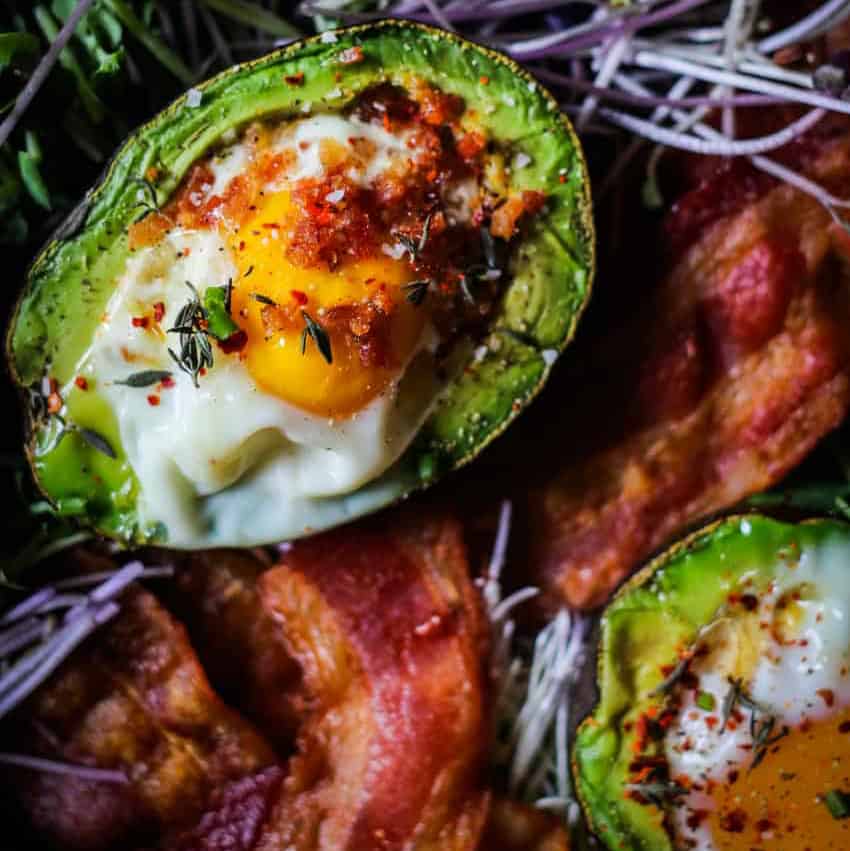 A good breakfast doesn't have to be complicated. Pop KC's Avocado Baked Eggs in the oven and they'll be ready to enjoy by the time you've finished your first cup of coffee. Are you thinking breakfast-for-dinner? So are we!
Red Curry Salmon with Avocado Crema
Easy weeknight meal inspo! We have a feeling that Teri's Red Curry Salmon with Avocado Crema will earn a spot on your weekly dinner rotation. It makes sense that seafood and avocados are such a perfect match. Avocados thrive in coastal regions along the southern portion of the Golden State.
Avocado Pistachio Ice Cream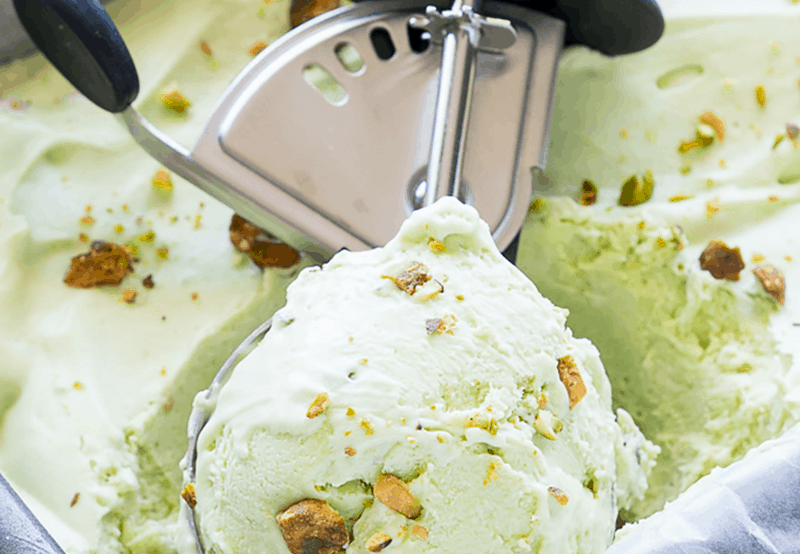 No ice cream maker? No problem! You can still whip up a batch of this creamy + bright Avocado Pistachio Ice Cream by Shawn Syphus of I Wash You Dry.
Sweet Corn Polenta with Roasted Tomatoes and Avocado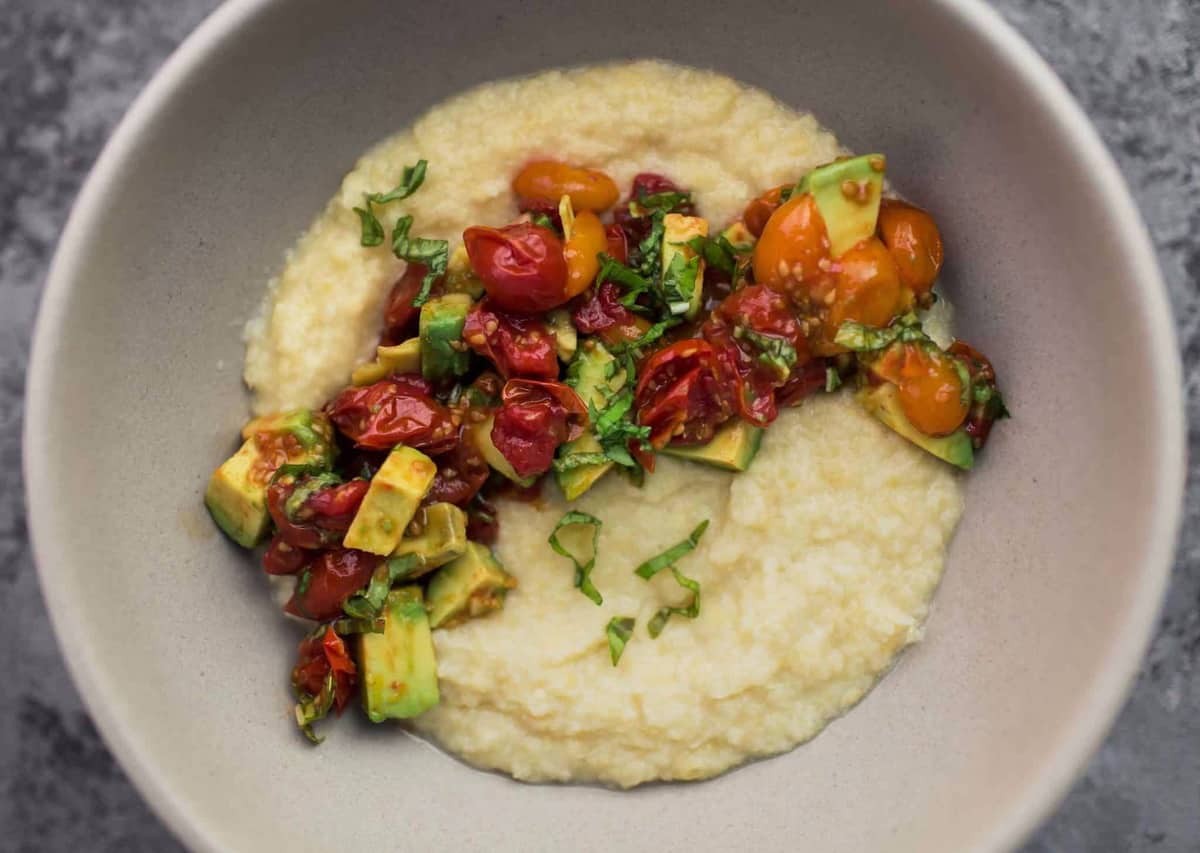 Sweet Corn Polenta with Roasted Tomatoes and Avocado from Naturally Ella is full of fresh summer flavors! Once you toss avocados with warm tomatoes the first time, you'll be wondering why you haven't done it your whole life.
Avocado Coconut Strawberry Semifreddo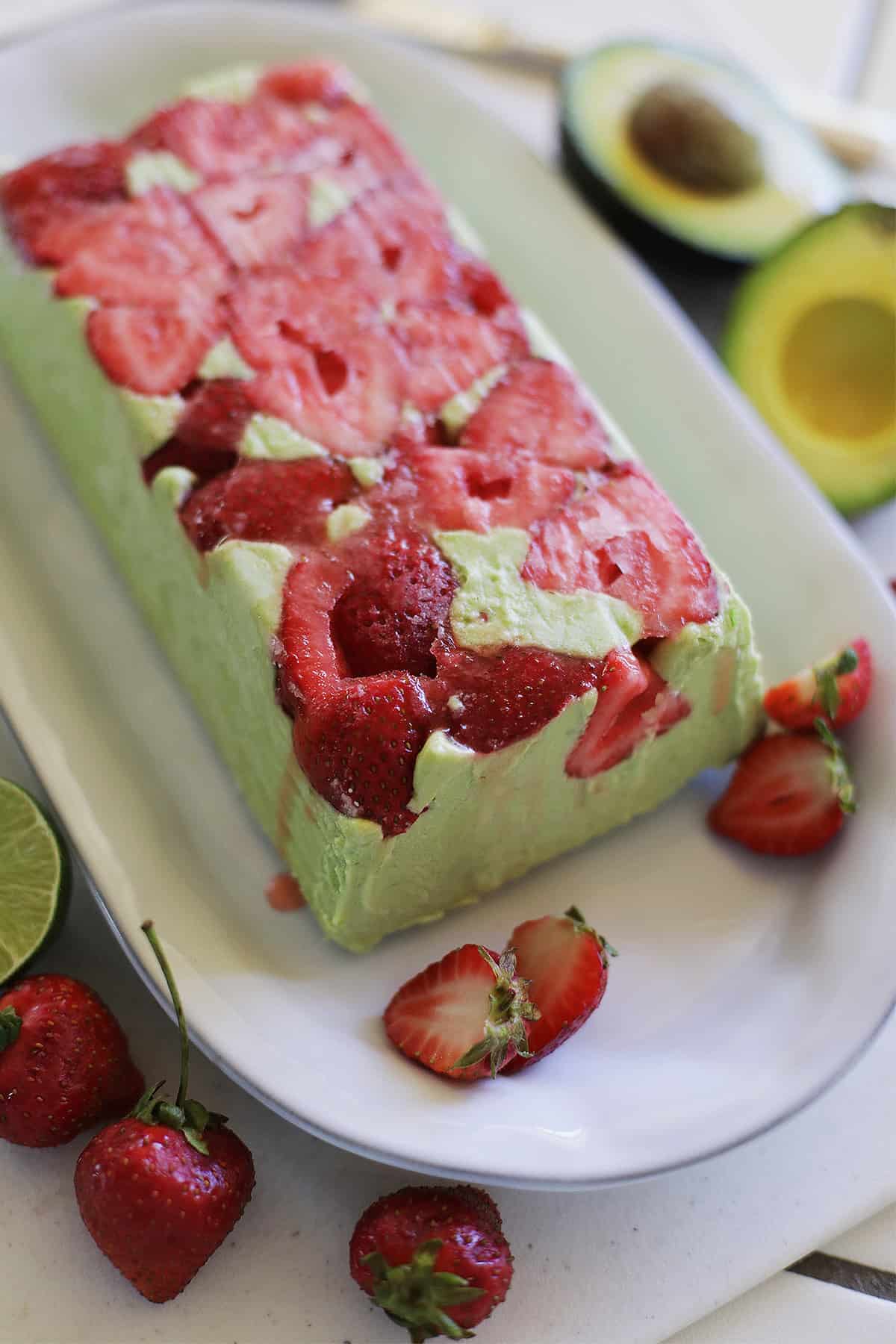 Avocados for dessert? Absolutely! The good fats, major creaminess, and subtly sweet flavor of the fruit make it a perfect ingredient in desserts. Aida's Avocado Coconut Strawberry Semifreddo is a creamy-sweet treat that everyone will love. And you'll love making it because it's equal parts easy and delicious.
Herbaceous Guacamole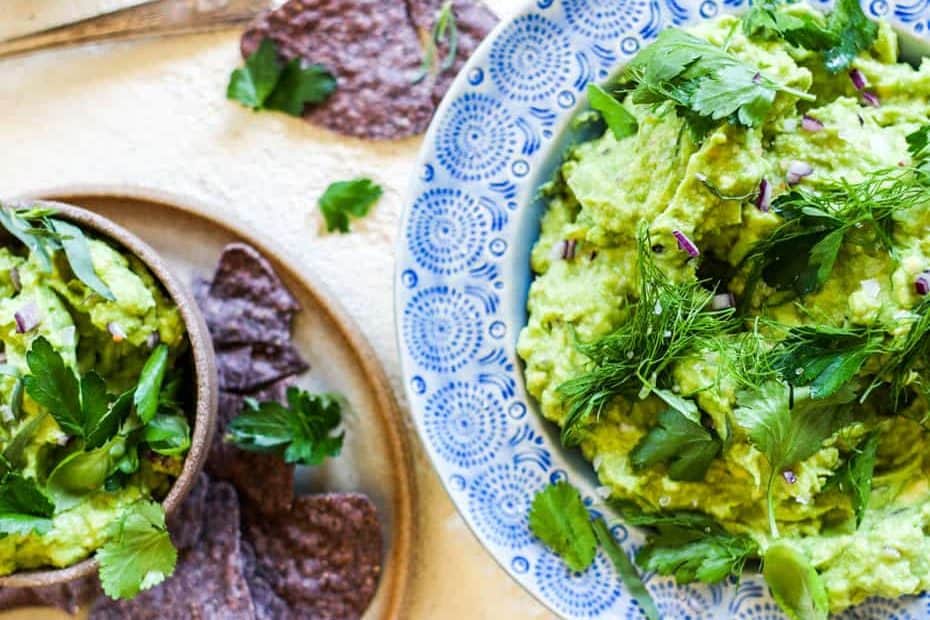 Even guacamole purists will fall hard for Meg's Herbaceous Guacamole. The creamy OG version is spiked with lots of lime and topped with tender herbs. Dig in. Then try her Verde Pico de Gallo too – it's another old school favorite with a (tasty!) new wave twist.
California Hand Rolls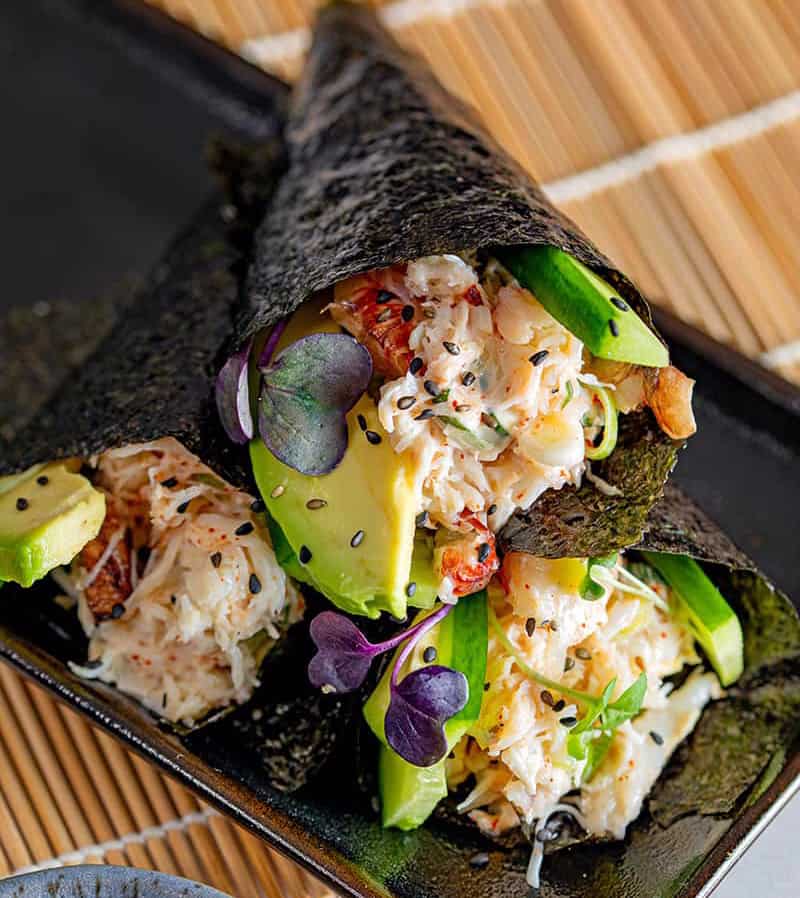 Last, but not least, no self-respecting avocado recipe round up would be complete without an amazing sushi option. Don't be intimidated by the idea of making sushi at home. These California Hand Rolls from Nom Nom Paleo are totally goof-proof! If you're still nervous about the roll, check out this Easy California Roll Salad instead.
Think we missed anything in our California Avocado recipe round up? Share your favorite California Avocado recipes on social and be sure to use the hashtag #CAGROWN. For more amazing recipes featuring California Grown produce, check out our Pinterest!
OK, we'll share one more delicious avocado idea. (Don't twist our arm!) Check out this Nectarine Avocado Caprese Stack. Fresh mozzarella never had it so good!