Nectarine Avocado Caprese Stack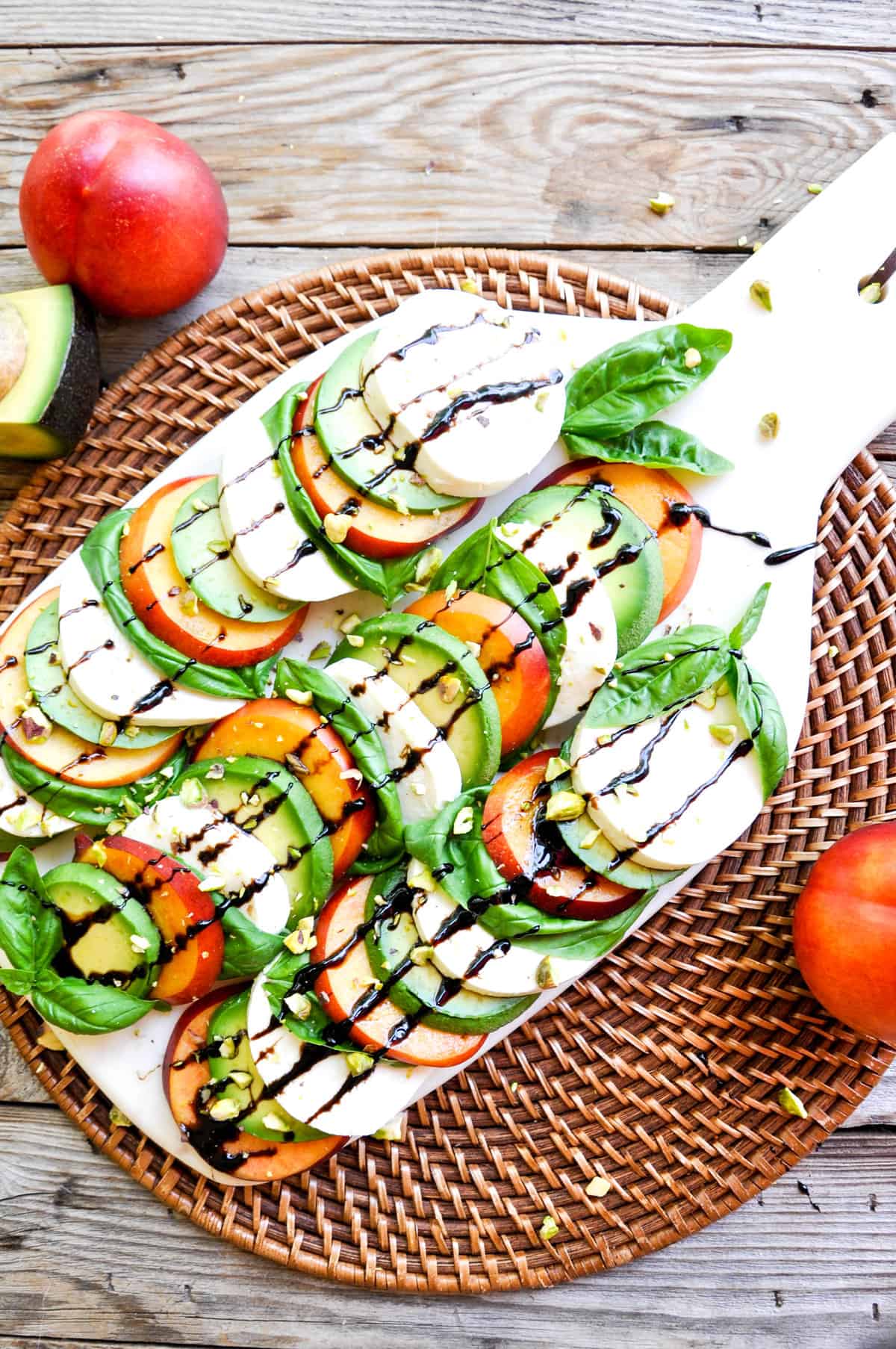 What if I told you that you could summerfy a simple, favorite dish.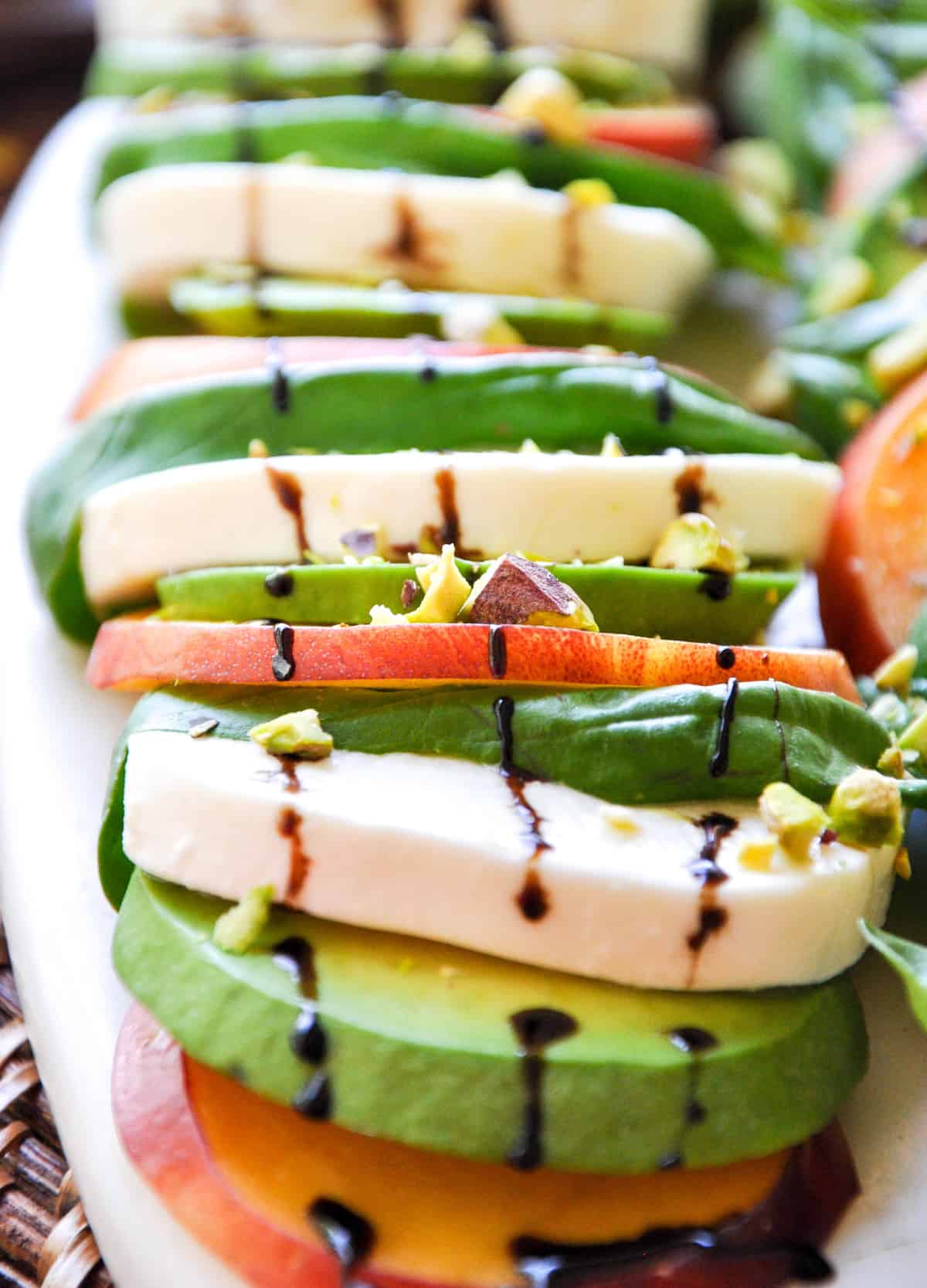 We've taken the traditional and tasty Caprese Salad and added our own fruity, California twist. We included fresh, sweet nectarines and plump, California avocados and nestled them between fluffy layers of fresh mozzarella and basil. Then we topped it all off with a velvety balsamic reduction and crunchy pistachios…
The end result is something you will want to make every day this summer….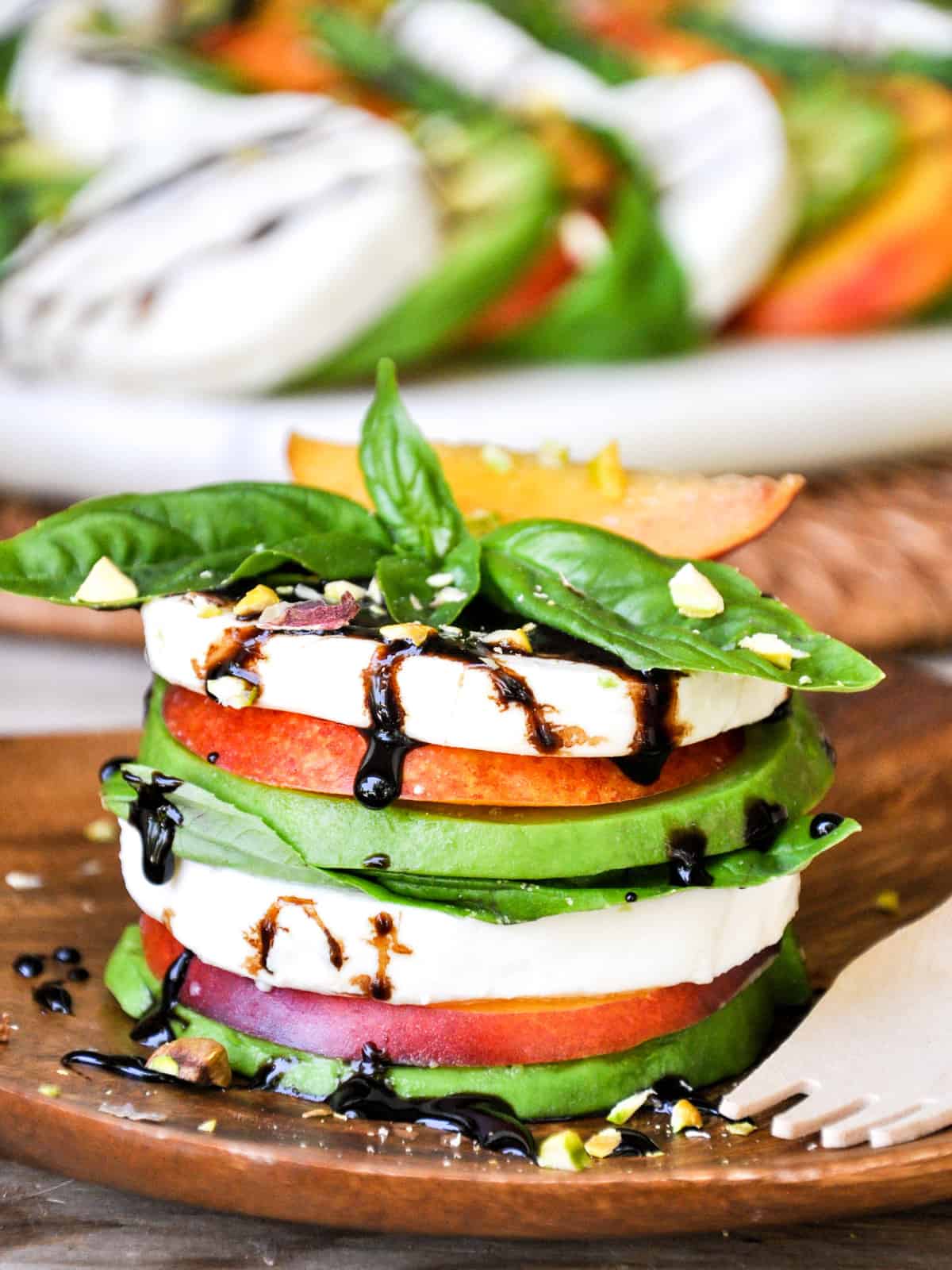 That's some serious summer goodness right there!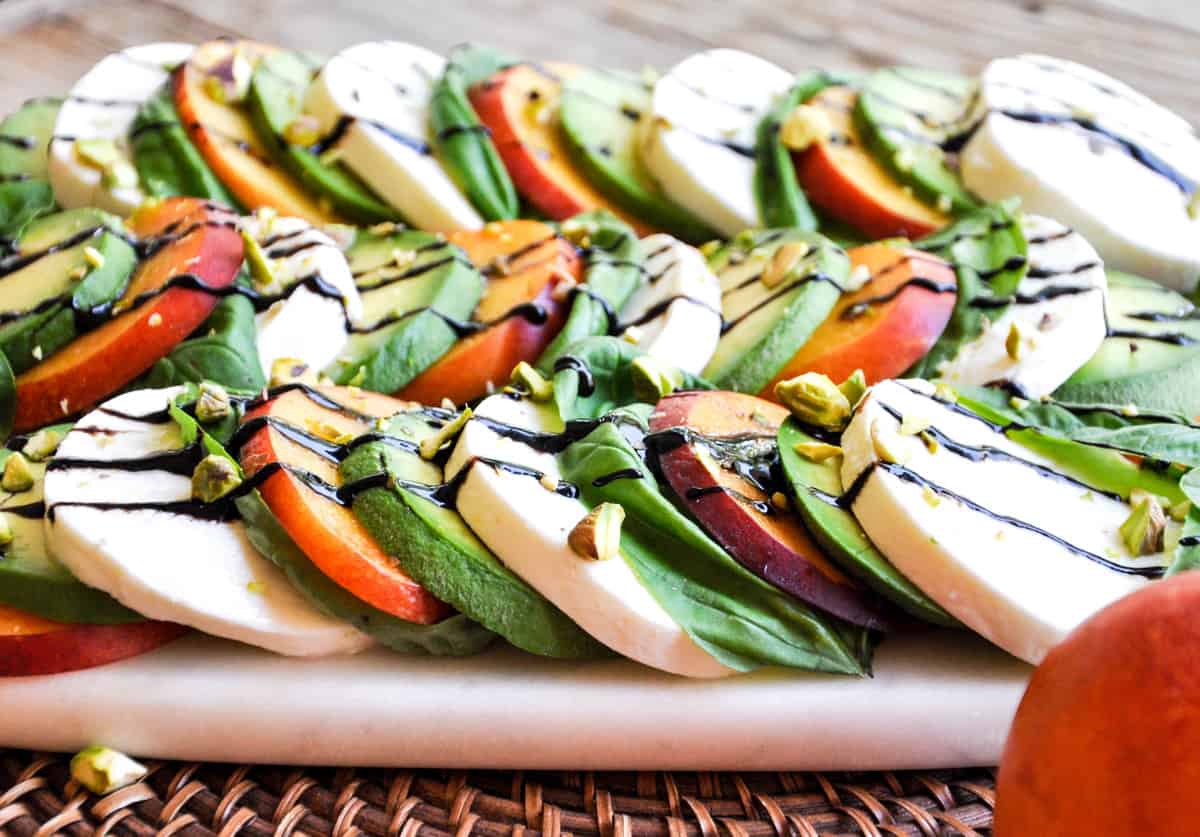 And not only is this dish light and refreshing, it's a snap to construct! It makes the perfect take-along dish to bring to summer parties and family outings. I served mine on a marble board and I noticed it kept the food extra cold for a long period of time. But, feel free to use a wood cheese board or even a nice round platter to create a circular pattern. Pretty!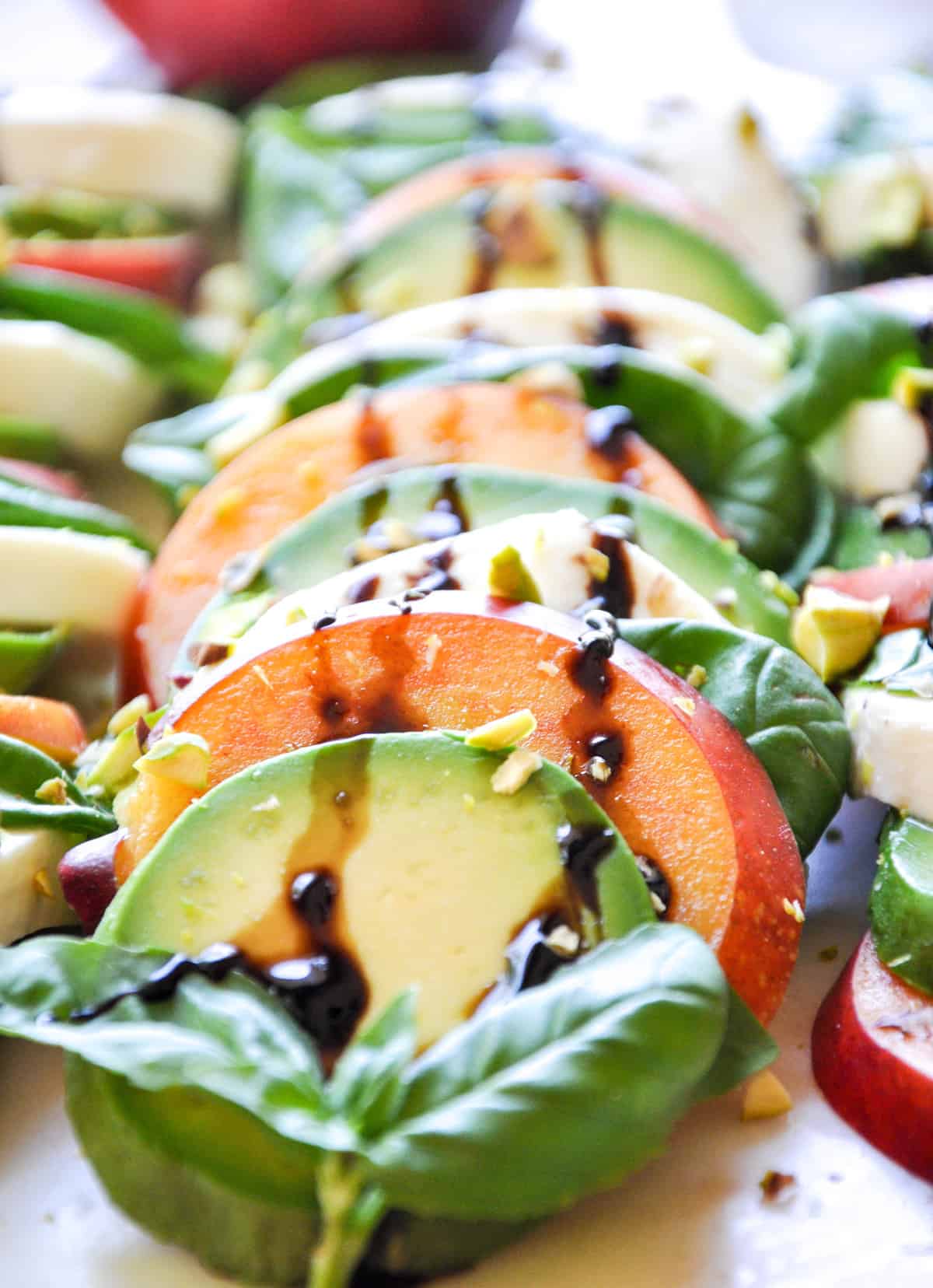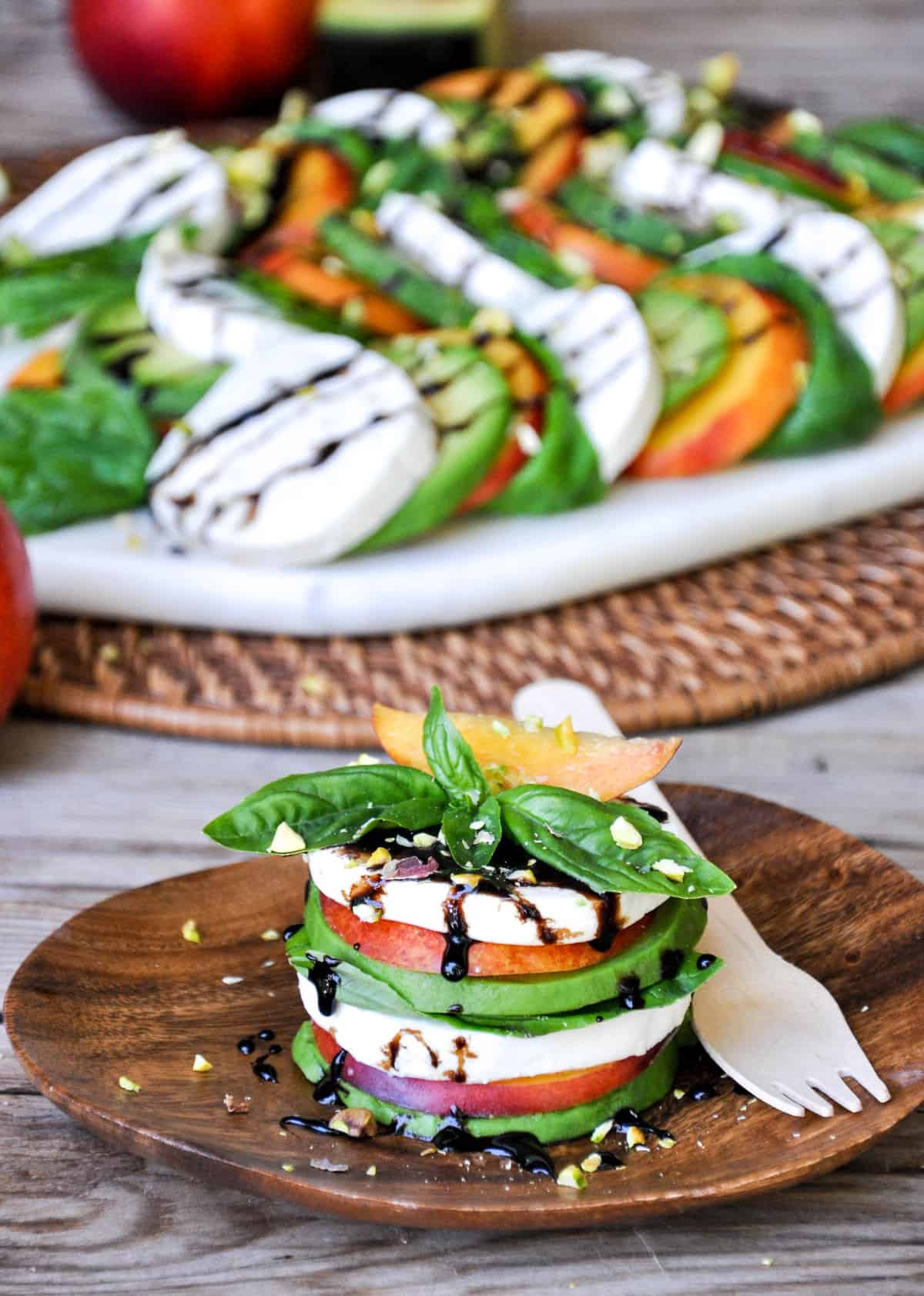 Serve a stack or two on individual plates for your guests to enjoy and wish summer would never end….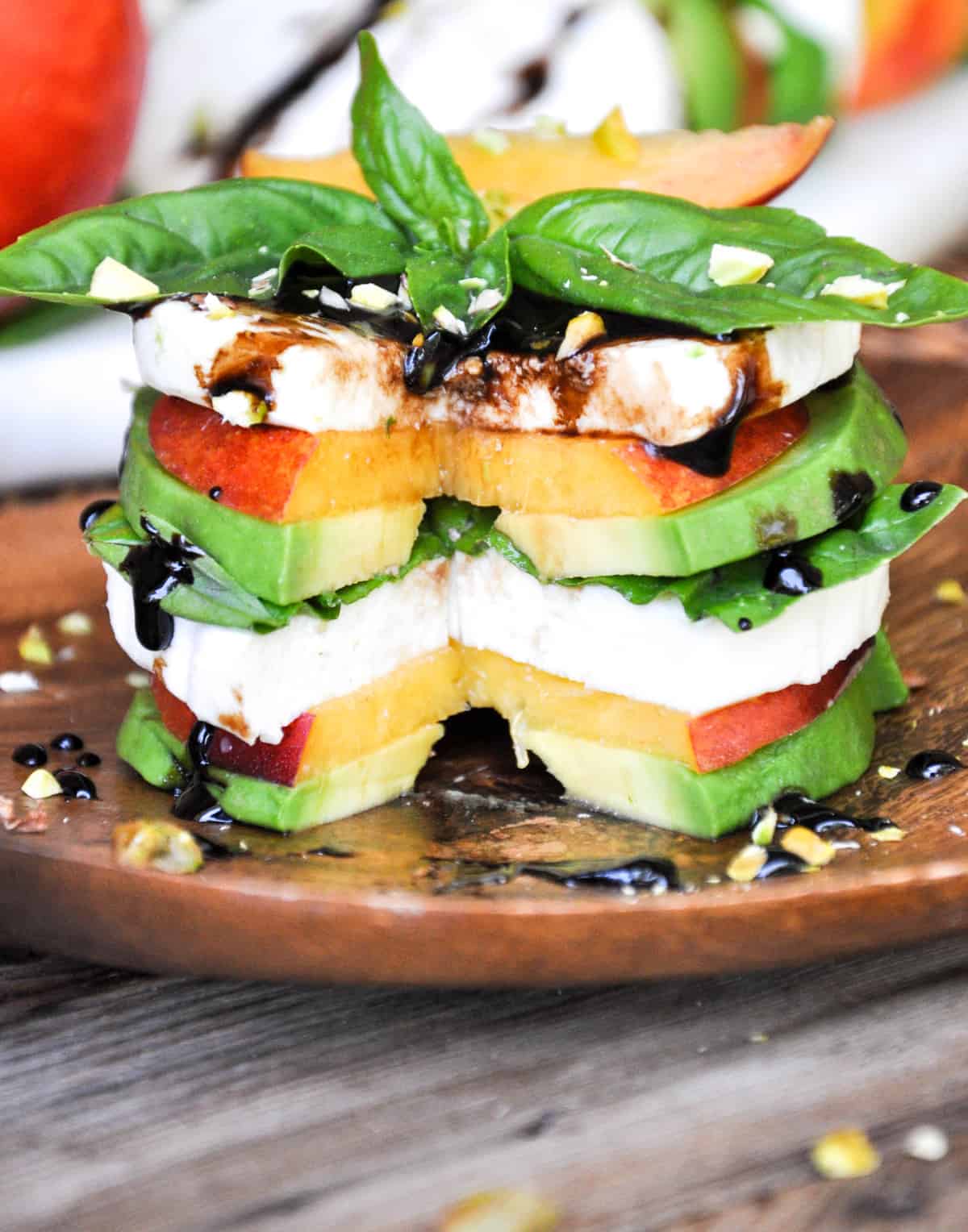 Dig in!
Nectarine Avocado Caprese Stack
2016-06-21 15:36:42
Serves 8
Ingredients
5 nectarines
2 California avocados
1 8 oz. log of fresh mozzarella
10-16 fresh basil leaves
1/2 cup balsamic
Handful of pistachios
Instructions
Put 1/2 cup balsamic in a small saucepan and simmer on low for about 15 minutes or until it becomes syrupy.
While that is simmering, assemble the platter.
Cut nectarines and avocados into 1/4 inch slices. Slice cheese if not already cut.
Alternate nectarine, avocado, cheese and basil leaf until all ingredients are used up
Drizzle with slightly cooled balsamic reduction
Dust with chopped pistachios
Notes
The nectaries and avocado are easier to cut when refrigerated for a few hours before cutting
California Grown https://californiagrown.org/