Our Favorite California Walnut Recipes
California Walnuts were first planted by the Franciscan Fathers in the late 1700's. The trees flourished in Southern California's balmy climate and by the 1870's, walnut orchards dotted the outskirts of Santa Barbara. Over the next seventy years, walnut production shifted towards the Central Valley. Farmers found that better growing areas, improved irrigation, and better pest control methods in the north resulted in greater yields.
California's Central Valley is now home to over 4000 walnut orchards, mainly small family farms that have been in the business for generations. These hard working farmers are responsible 99% of all walnuts grown in the US! In California, walnuts are harvested from September through November but due to their long shelf life, walnuts are considered a year round crop in the Golden State.
Walnuts are an incredibly versatile food. Their mild flavor and impressive nutritional profile makes them a welcome addition almost any recipe. Check out some of our favorite ways to use them in these California Walnut Recipes below!
Walnut Kale Pesto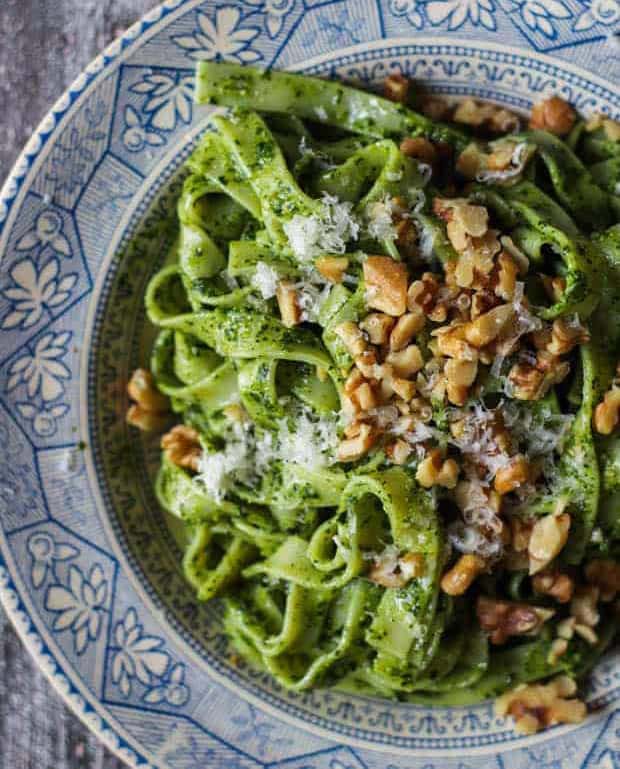 Pesto chango! Swap your usual basil and pine nut version for this gorgeous Kale and Walnut Pesto from the Wine Country Table Cookbook. Unless you've been living under a rock, you probably know that kale is a superfood. But did you know that walnuts also share that honor? They're rich in Omega-3 fatty acids, fiber, and one of the highest sources of antioxidants!
Fiery Candied Walnuts
We can't stop munching on these delightfully spicy Fiery Candied Walnuts! One handful of this scrumptious snack provides four grams of protein and two grams of fiber. They're a super snack, delicious in salads, and perfect on top of ice cream or yogurt.
Dark Chocolate Tart with Walnut Crust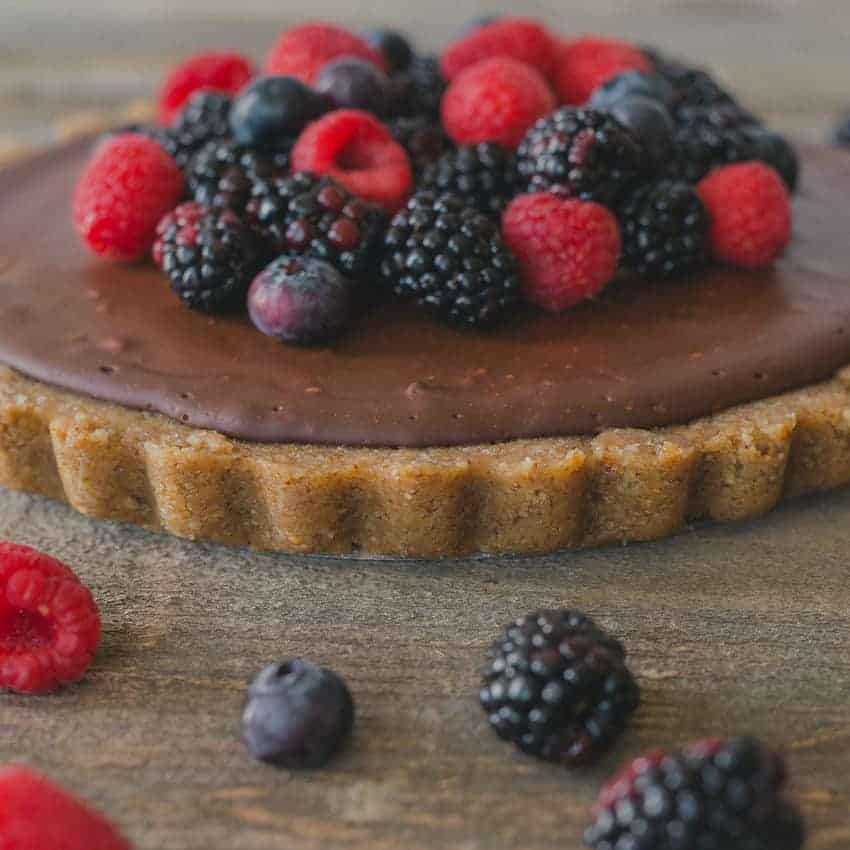 This Dark Chocolate Tart with Walnut Crust is piled high with fresh berries, adding a touch of tart and sweet to the divinely rich filling. Guests will never believe it's a grain-free + Paleo-Friendly dessert! The chewy-delicious nut crust is definitely one of our favorite California Walnut recipes.
Medjool Date, Walnut, & Sage Baked Cheese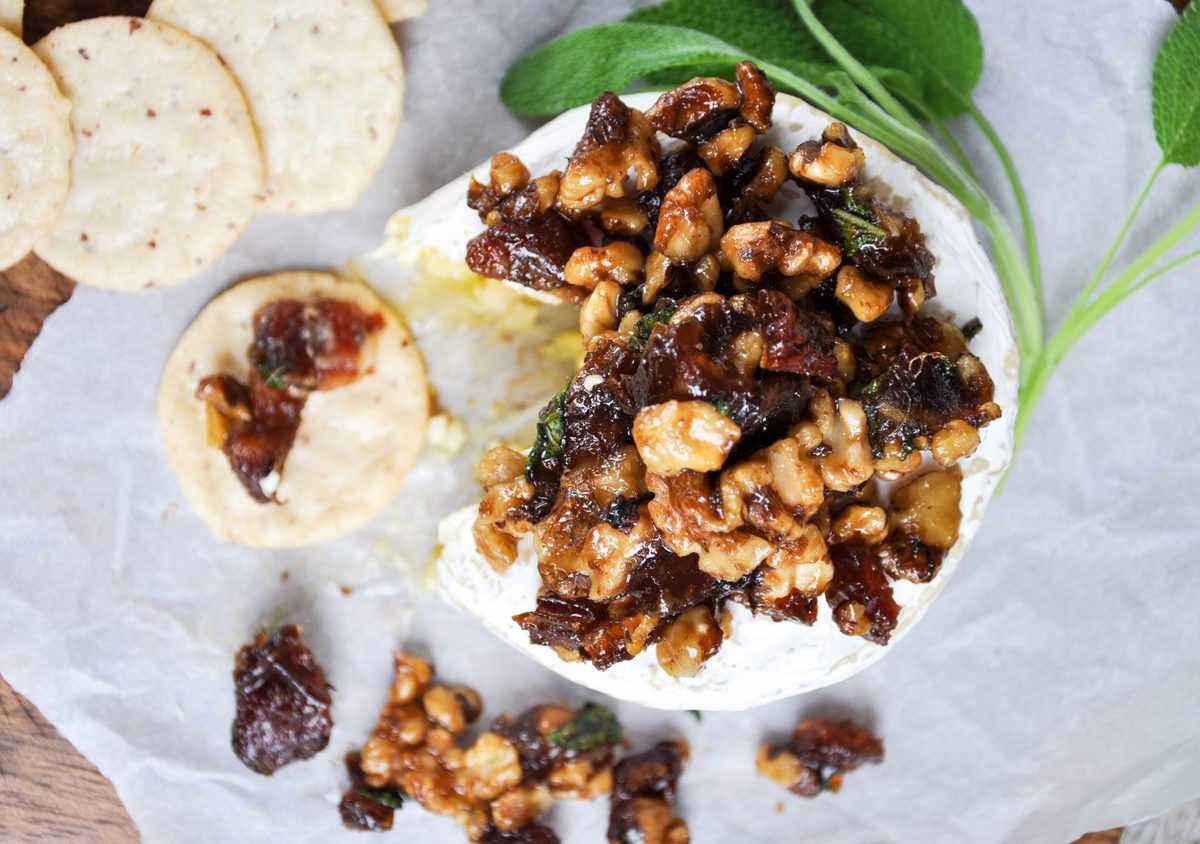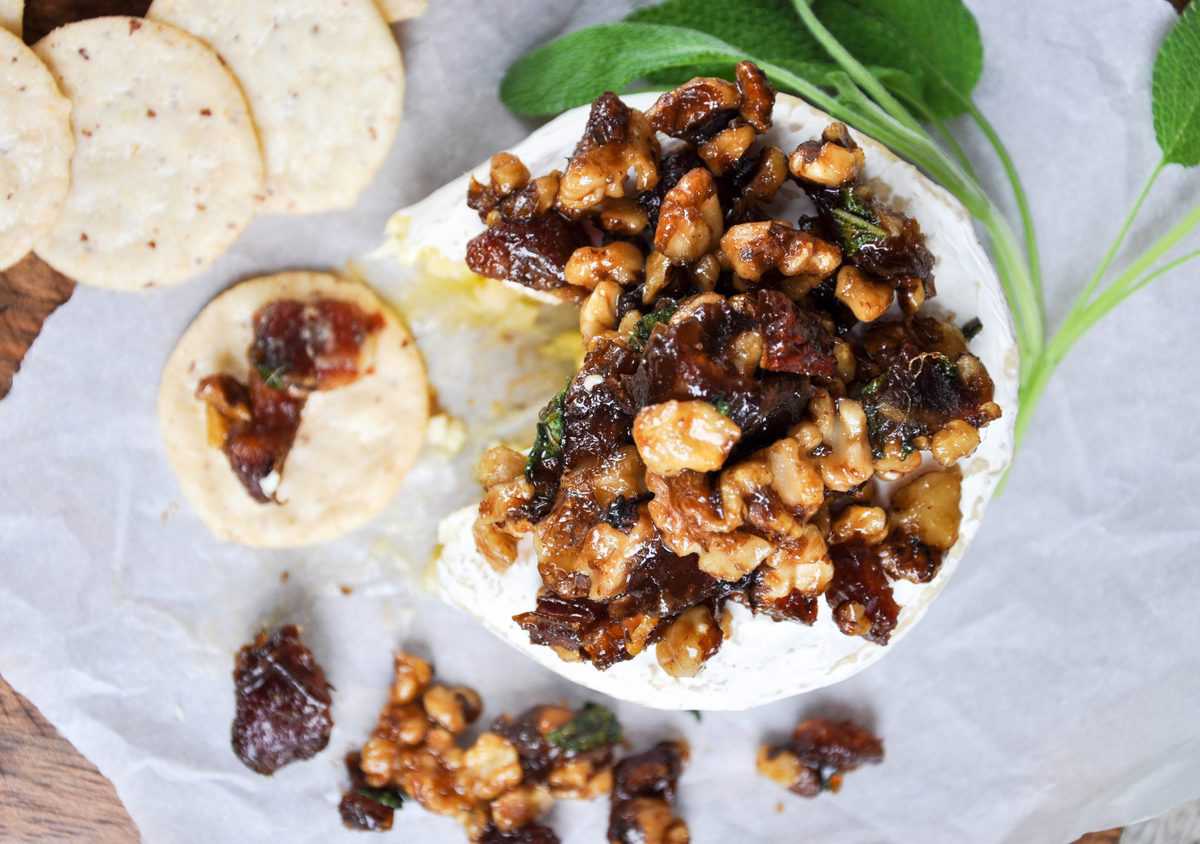 Baked cheese? Yes, please! This Medjool Date, Walnut, & Sage Baked Cheese is our go-to appetizer (and sometimes serves as dinner on Wine Wednesdays…shhhhhh).
Tart Cherry Vanilla Swirl Smoothie

We'll take our breakfast with an extra swirl of whipped cream, please! Walnuts are the secret ingredient in this heart-healthy Tart Cherry Vanilla Swirl Smoothie from Husbands That Cook. Since walnuts are a great source of "good fats", this smoothie will definitely tide you over until lunch time!
Walnut "Chorizo" Tacos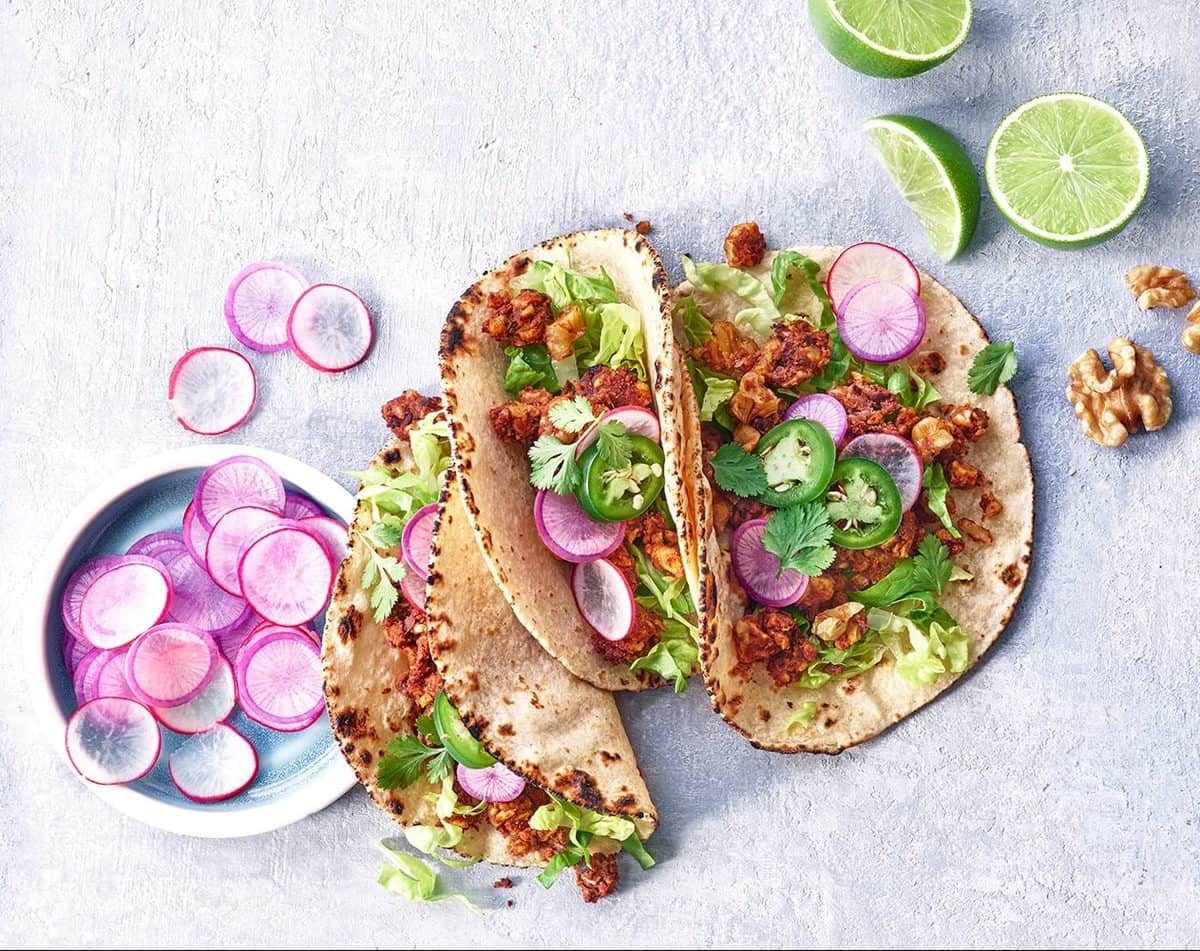 Add some fresh flavors to your Taco Tuesday menu. Vegetarian-friendly Walnut "Chorizo" Tacos are a lighter alternative to the Mexican sausage filling.
We can't wait to hear what you think of the delicious dishes featured in our California Walnut recipe round up. Want more #CAGrown deliciousness? Follow us on social and check out our Pinterest!