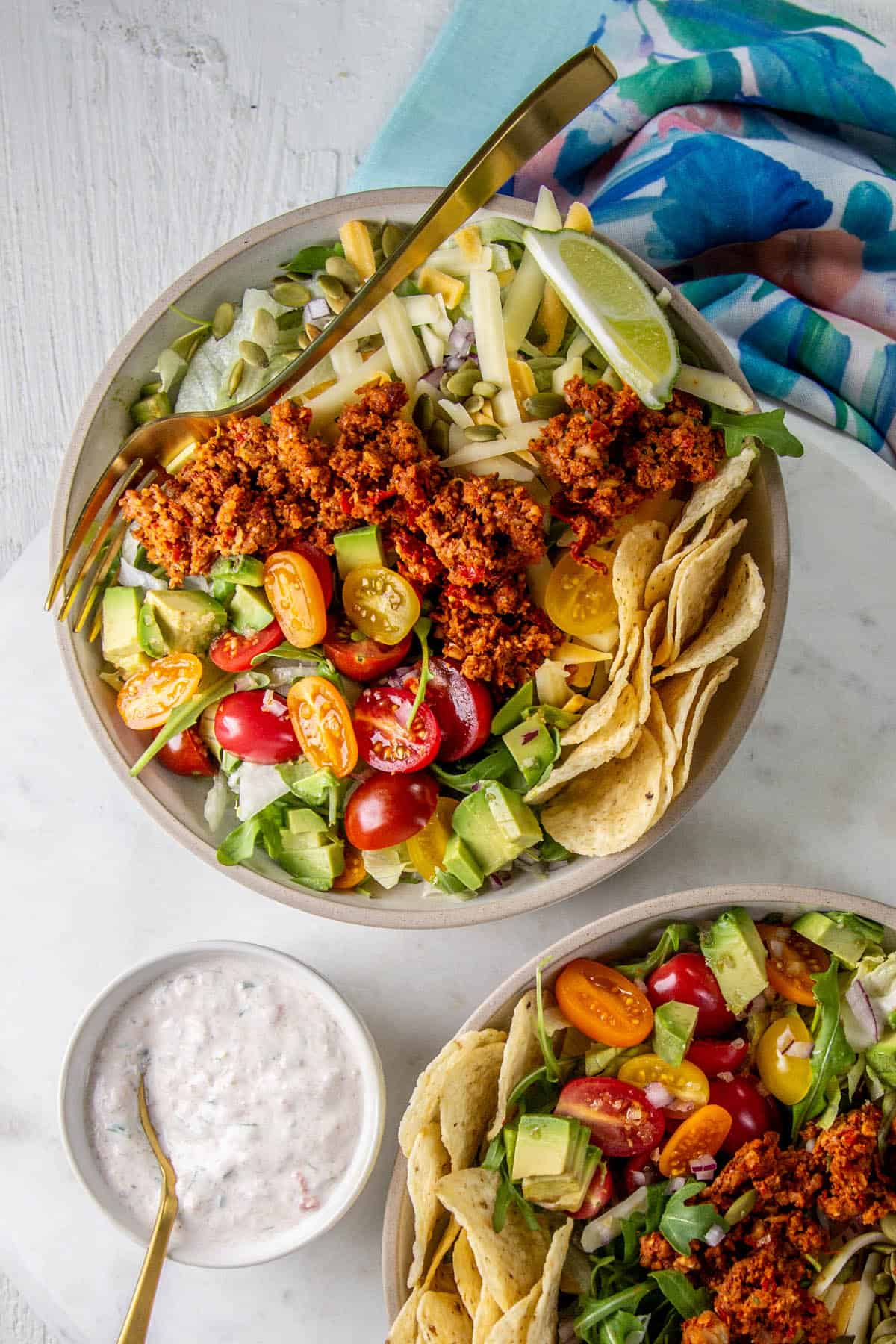 CA GROWN Blog
Discover. Learn. Connect.
The Best Taco Salad Recipe With Walnut Taco Meat
January 24, 2023
Eat the Season!
Sign Up For Weekly Recipes
« Back to Recipes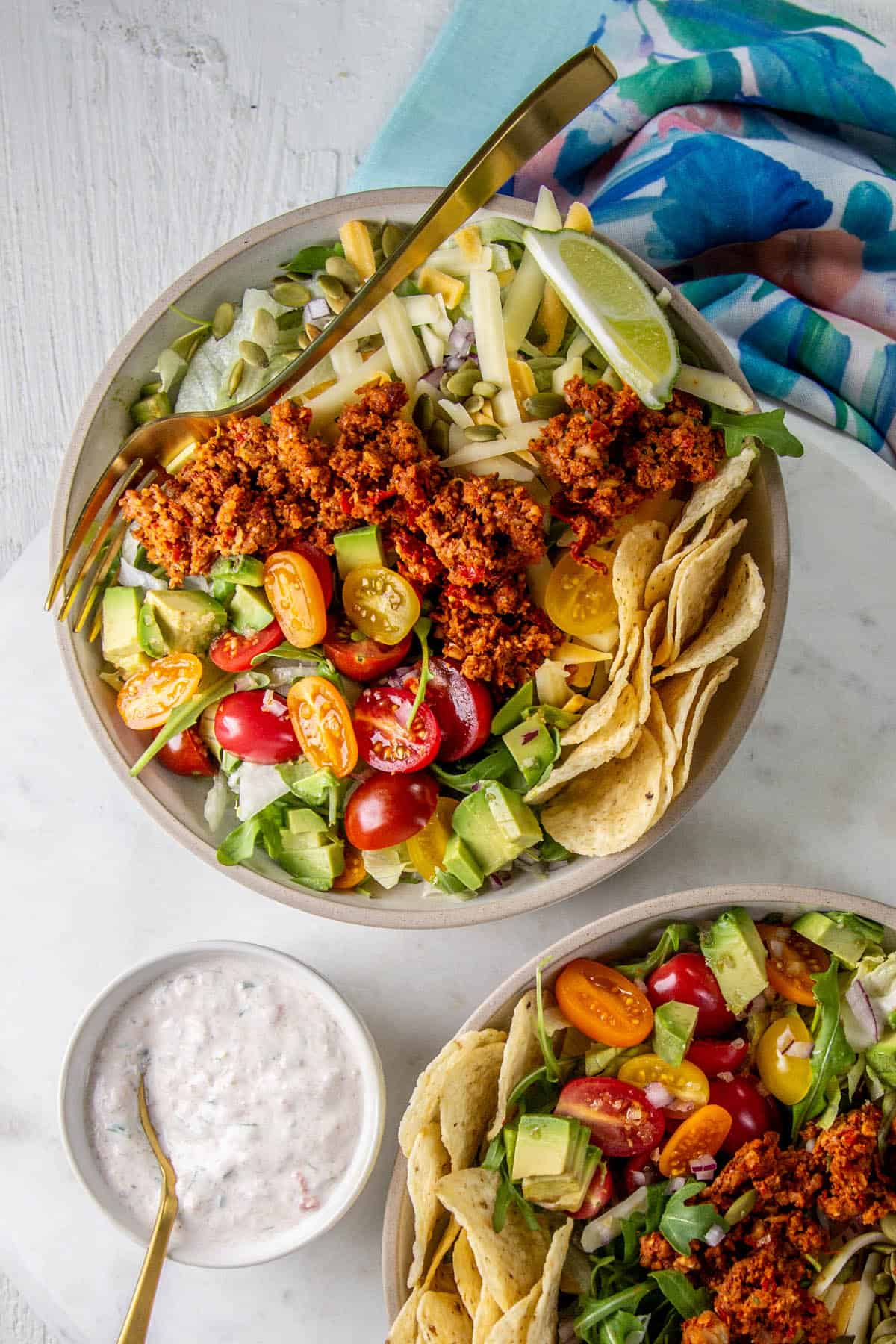 The Best Taco Salad Recipe With Walnut Taco Meat
Traditional meat-filled taco salads are a delicious staple in many households, but have you ever thought about switching the traditional meat-based filling for something a little different? Enter walnut taco meat- a homemade plant-based ground beef alternative that is easy to make and tastes great!
Are California walnuts good for you?
Walnuts, which are grown in California, are not only delicious but also packed with health benefits.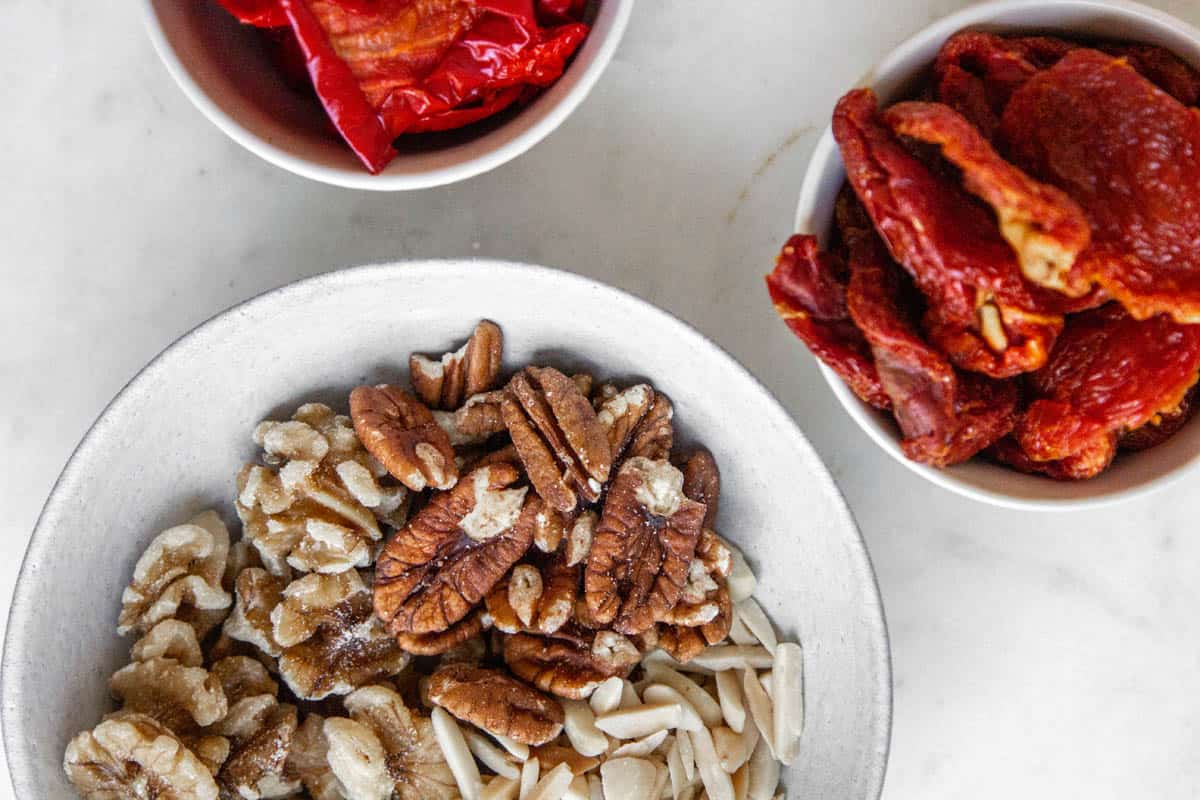 These nuts contain omega-3 fatty acids, antioxidants, and anti-inflammatory properties.
Incorporating more California walnuts into your daily routine is probably easier than you think – toss them into salads, add them to your morning oatmeal, or use them as a meat replacement in your favorite recipes.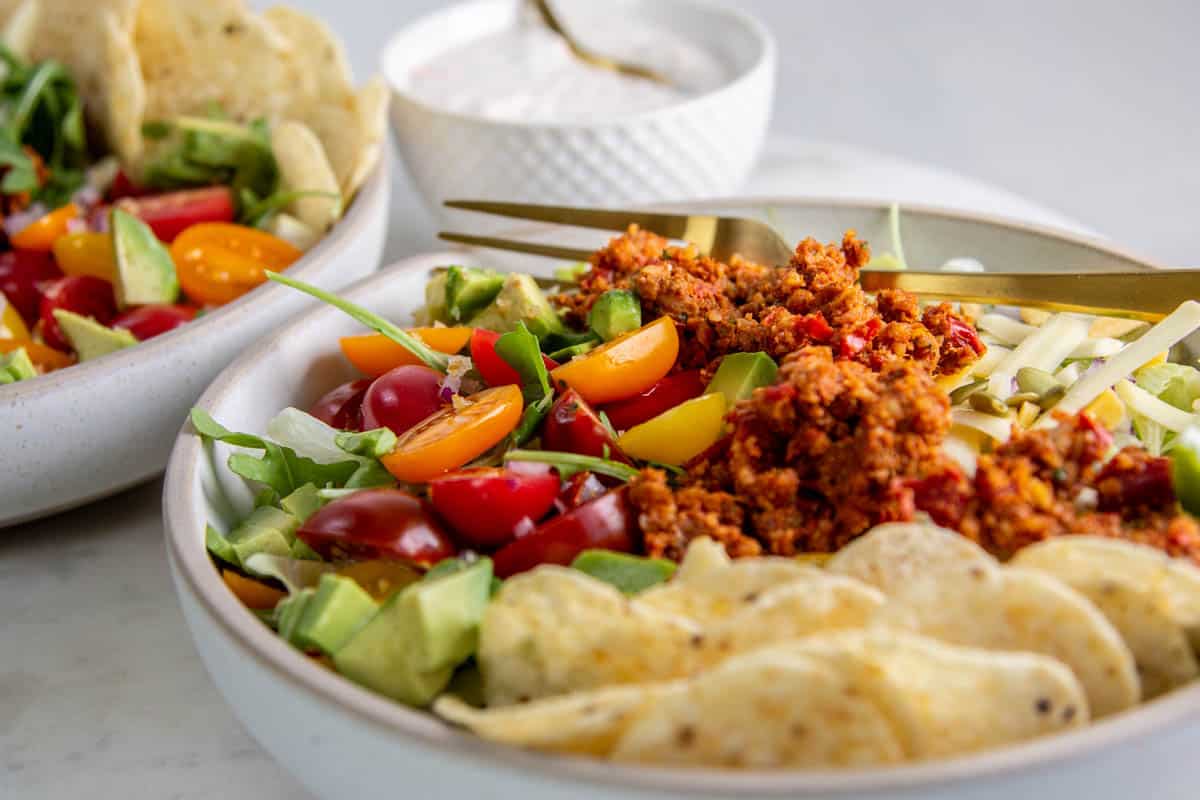 What ingredients are needed to make this recipe for walnut taco meat?
This walnut taco meat is not only delicious but it is also vegan and gluten-free. It's made with a combination of untoasted walnuts, pecans, and slivered almonds as well as sun-dried tomatoes, peppers, and warming spices for added flavor.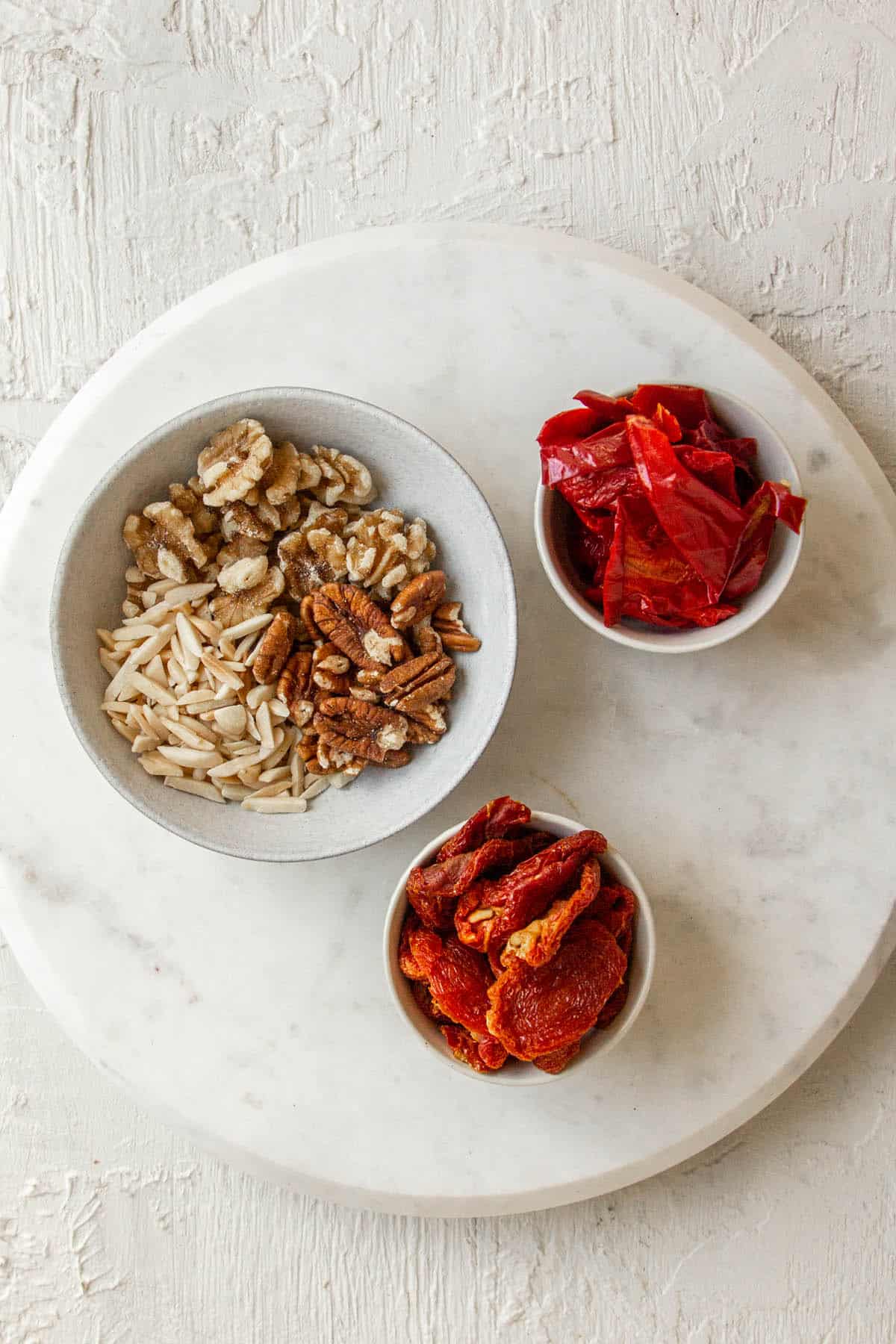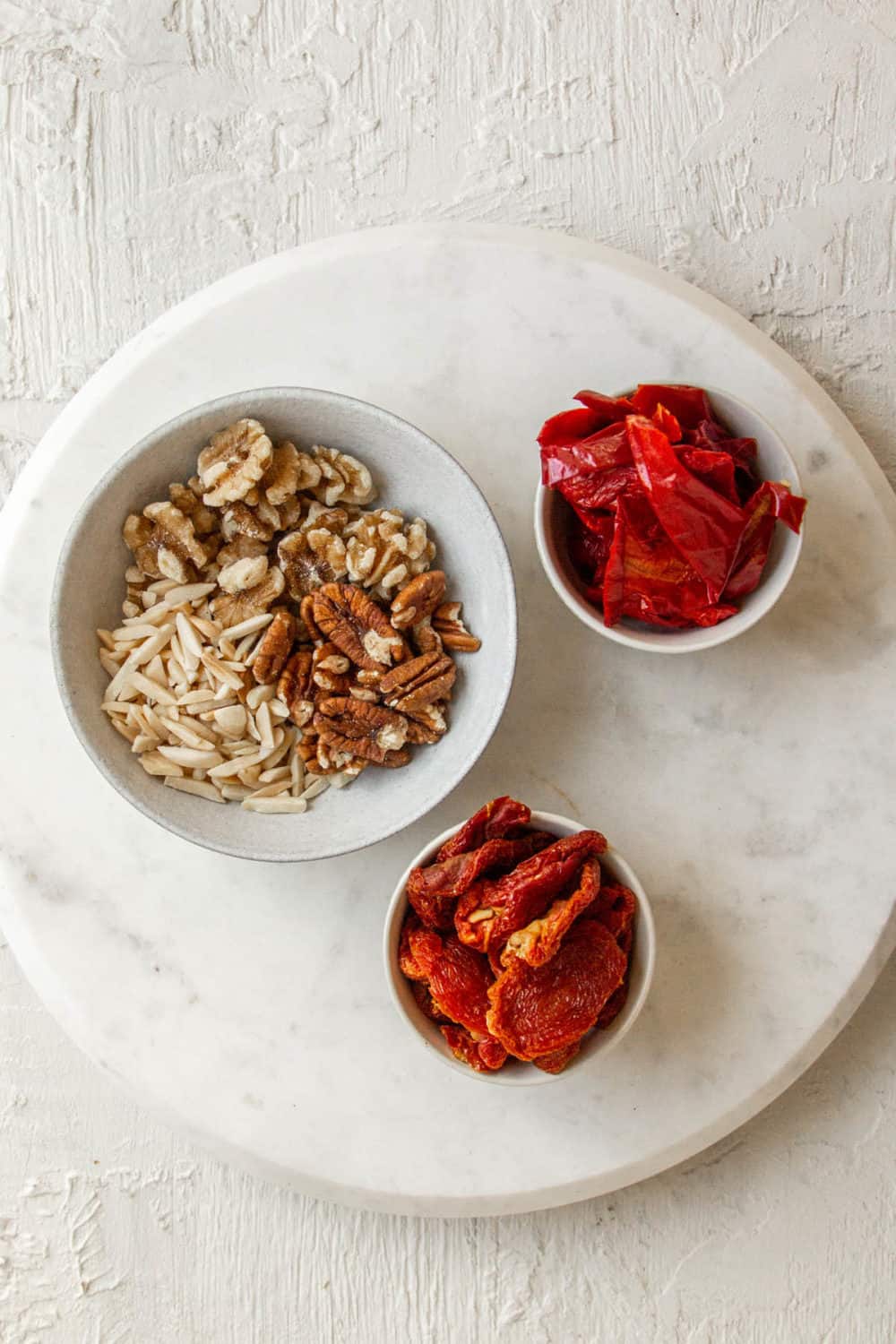 Pecans
Almonds
Coriander
Cumin
Piment d'Ville chile flakes
Onion powder
Garlic powder
Tamari or soy sauce
Kosher salt
Cilantro
This recipe is actually incredibly simple to make. Just rehydrate the sun-dried tomatoes and peppers in boiling water, then pulse all of the ingredients together in a food processor until it resembles the look and texture of ground beef. The end result is a flavorful, protein-packed no-cook meat substitute that is perfect for tacos, burritos, and salads.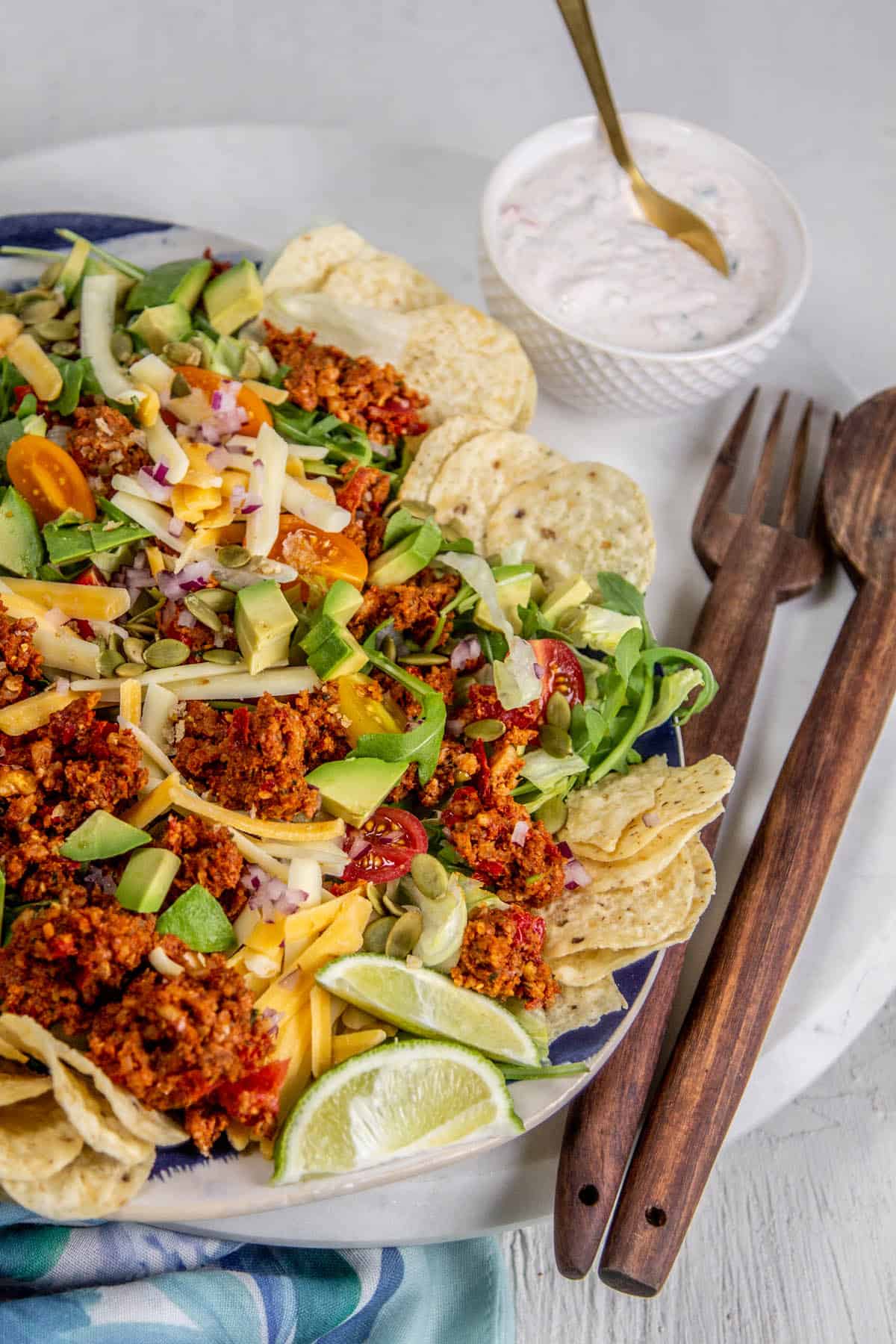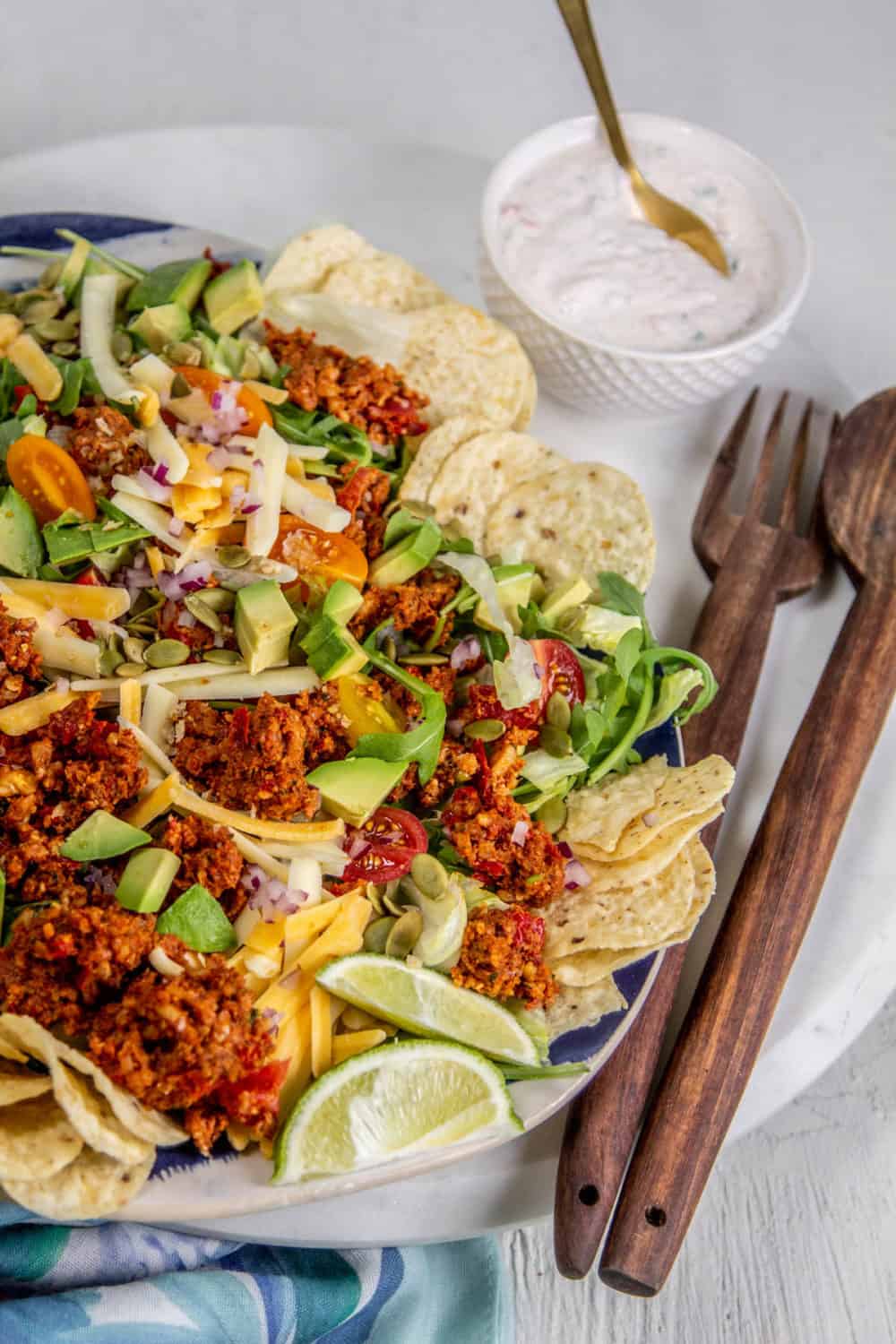 How to serve walnut taco meat.
One of the best ways to serve this walnut taco meat is in a taco salad! You can build your taco salad any way you like with ingredients that you already have on hand. I'll walk you through how we built ours, but keep in mind that there are all sorts of delicious toppings you could use like beans, pickled onions, or pico de Gallo which are not pictured here.
How to build a taco salad:
Simply layer your favorite greens, diced tomatoes, avocado, and cheese if desired in a large bowl. Then, add a scoop of the walnut taco meat on top and garnish with a sprinkle of fresh cilantro. Right before you serve this sensational taco salad, nestle in a few crispy tortilla chips and sprinkle over a handful of toasted pepitas too for a majorly delicious crunch factor.
What type of salad dressing is best when serving taco salad with walnut taco meat?
You can serve your taco salad with a side of your favorite salsa, hot sauce, or your favorite salad dressing. We serve ours with Creamy Salsa Dressing and it really makes for a sensational salad.
How long does walnut taco meat last?
Walnut meat is great for meal prep because you can easily make a lot at one time, and the leftovers freeze incredibly well.
How long does walnut meat last in the fridge? It lasts for up to 5 days in the fridge, stored in an air-tight container.
How long does walnut taco meat last in the freezer? It lasts for up to 3 months in the freezer, sealed in an airtight container. Simply remove what you need and keep the rest frozen.
More delicious walnut recipes are only a click away!
Our California Grown Creators really get creative in the kitchen with all sorts of ingredients like California walnuts. Click on any of the images below to learn more about that recipe.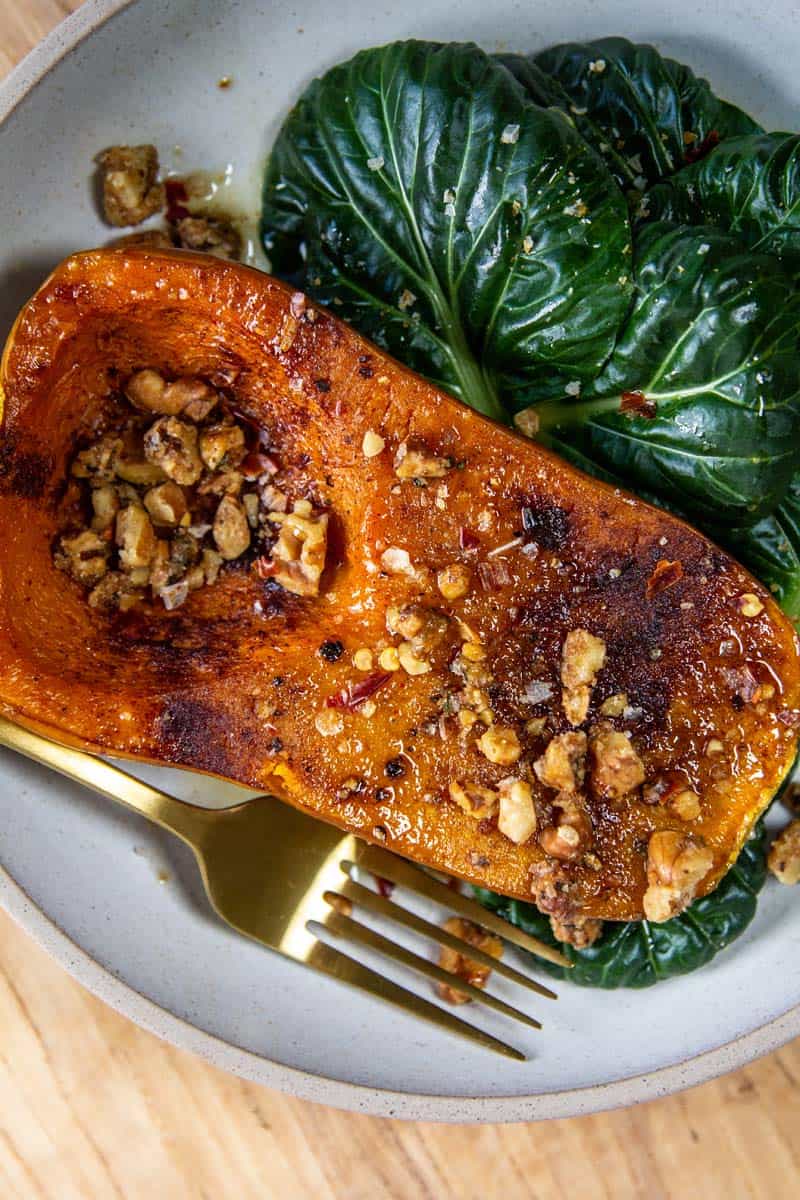 BE SURE TO SHARE HOW YOU SERVE THIS WALNUT TACO MEAT WITH US BY SNAPPING A PIC AND TAGGING US ON SOCIAL USING #CAGROWN.
Craving more CA Grown goodness? Follow us on Pinterest for fresh and fabulous recipe inspiration!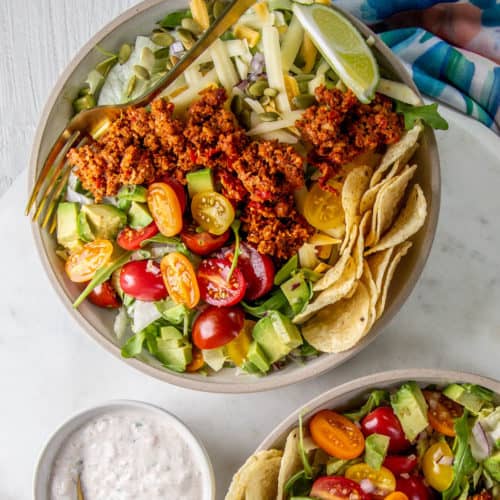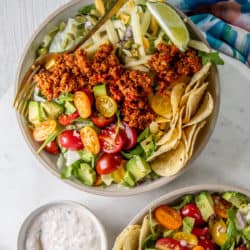 Walnut Taco Meat
Walnut taco meat is a plant-based taco filling or taco salad topper that is as delicious as ground beef, but requires no cooking!
Ingredients
½ cup raw walnuts
¼ cup raw pecans
¼ cup blanched slivered almonds
¼ cup sun-dried tomatoes soaked in very hot water for 30 minutes, roughly chopped
¼ cup sun-dried peppers soaked in very hot water for 30 minutes, roughly chopped
2 tablespoons olive oil
1 teaspoon coriander
1 teaspoon cumin
¼ teaspoon mild chile flakes we used Piment d'Ville chile flakes
⅛ teaspoon onion powder
⅛ teaspoon garlic powder
2 teaspoons Tamari or soy sauce
⅛ teaspoon Kosher salt
2 tablespoons chopped fresh cilantro
Instructions
Place the walnuts, pecans, and almonds into the bowl of a food processor and pulse until they are broken down into small pieces.

Rehydrate the sun-dried tomatoes and peppers in boiling water, then drain off water.

Add the sun-dried tomatoes, sun-dried peppers olive oil, coriander, cumin, paprika, onion powder, garlic powder, Tamari or soy sauce, salt, and cilantro to the food processor.

Pulse until the tomatoes and peppers are broken down and incorporated with the rest of the ingredients. The mixture will look a lot like ground beef.
Video
Nutrition
Calories: 106kcalCarbohydrates: 6gProtein: 2gFat: 9gSaturated Fat: 1gPolyunsaturated Fat: 4gMonounsaturated Fat: 4gTrans Fat: 0.001gSodium: 89mgPotassium: 225mgFiber: 3gSugar: 3gVitamin A: 1347IUVitamin C: 3mgCalcium: 19mgIron: 1mg