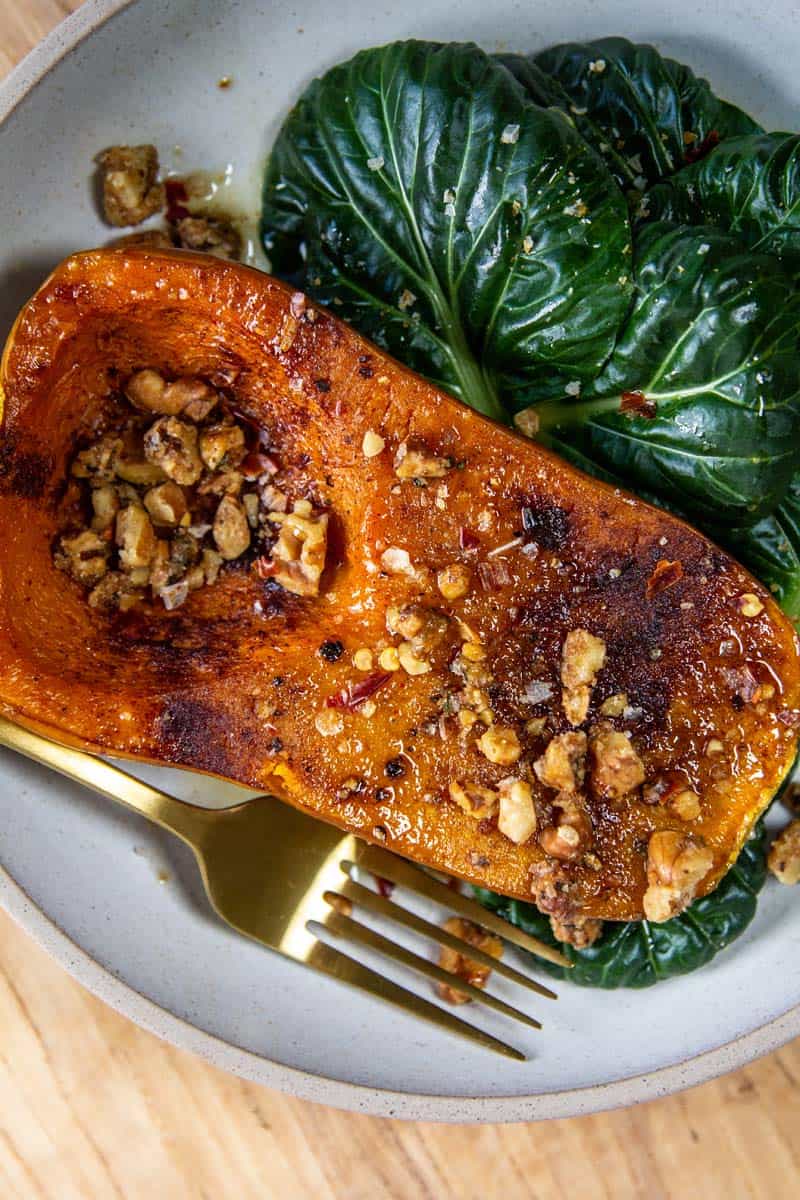 CA GROWN Blog
Discover. Learn. Connect.
Everything You Need to Know About Honeynut Squash & How to Eat It
November 29, 2022
Eat the Season!
Sign Up For Weekly Recipes
« Back to Recipes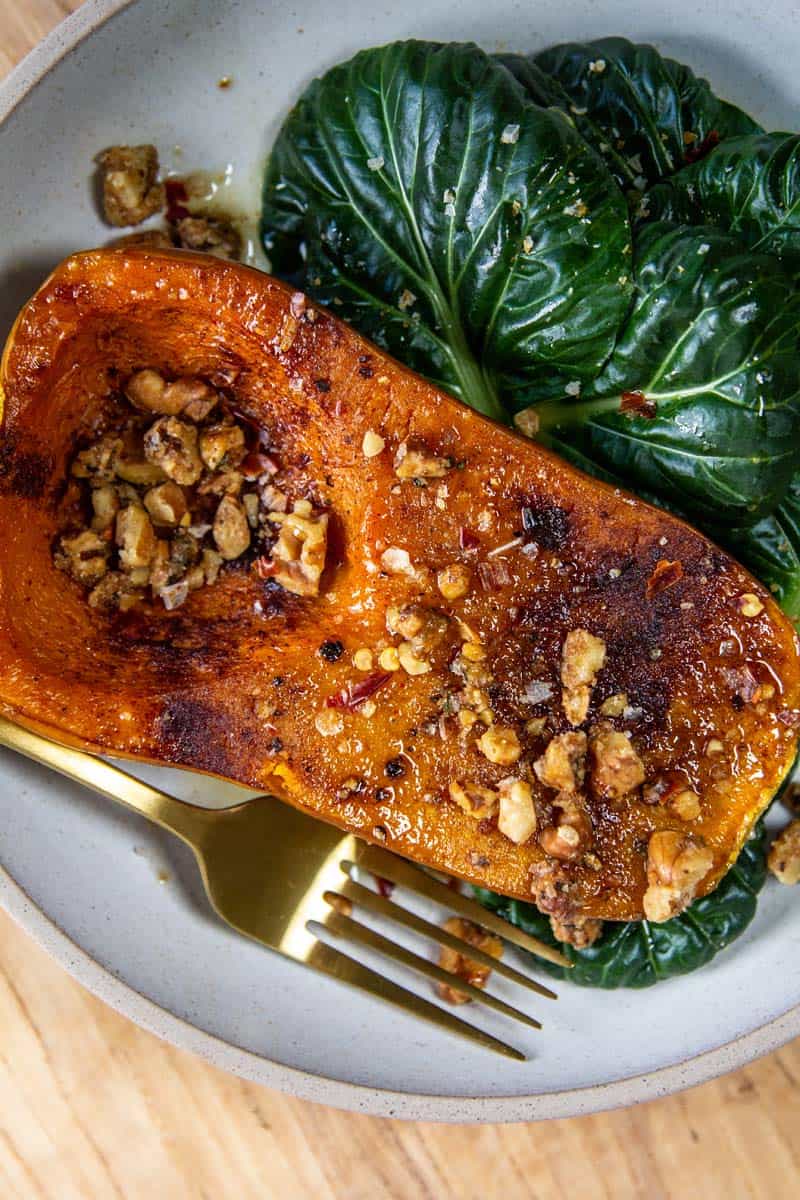 Everything You Need to Know About Honeynut Squash & How to Eat It
Honeynut squash is all the rage this holiday season and for good reason – they taste great, are easy to cook, and they are absolutely adorable to look at!
First things first, do you know what a Honeynut squash is when you see it at the grocery store? Yes, this type of winter squash looks a lot like a Butternut squash, but it is actually very different.
Can you eat the skin on a Honeynut squash?
Cooking Honeynut squash is done like any other winter squash, but with other benefits its smaller size means it need only to be halved before cooking. Additionally, the skin is tender and thin so you don't need to peel it. It's totally edible.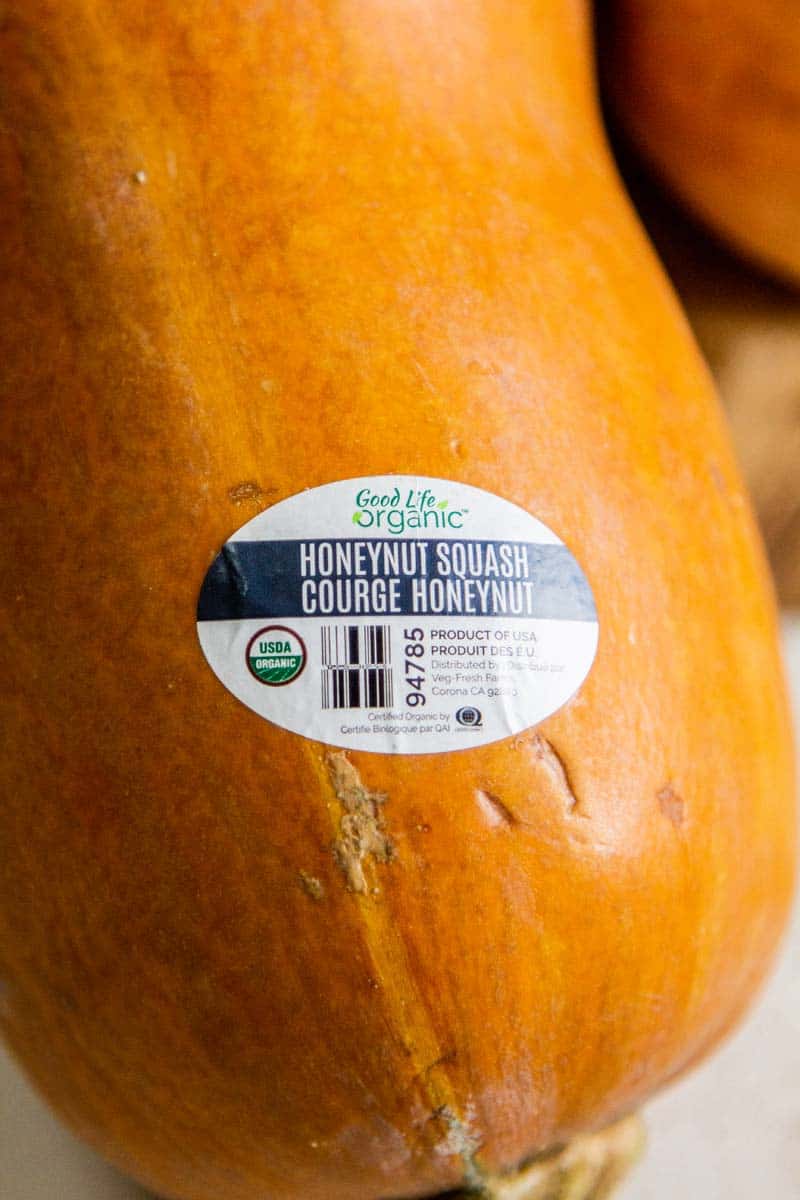 How to shop for Honeynut squash.
For the sweetest flavor, look for Honeynut squash from California that have very little or no green skin. The squash's skin should be smooth, with no wrinkles.
To know if your winter squash is from California, simply look at the sticker. Looking at the image above, you can see that these particular Honeynut Squash grow in Corona, California.
How to store Honeynut squash.
This type of squash has a thinner skin than butternut, meaning they don't last as long. Keep them in a dark place at room temperature and cook the squash within one or two weeks of buying it.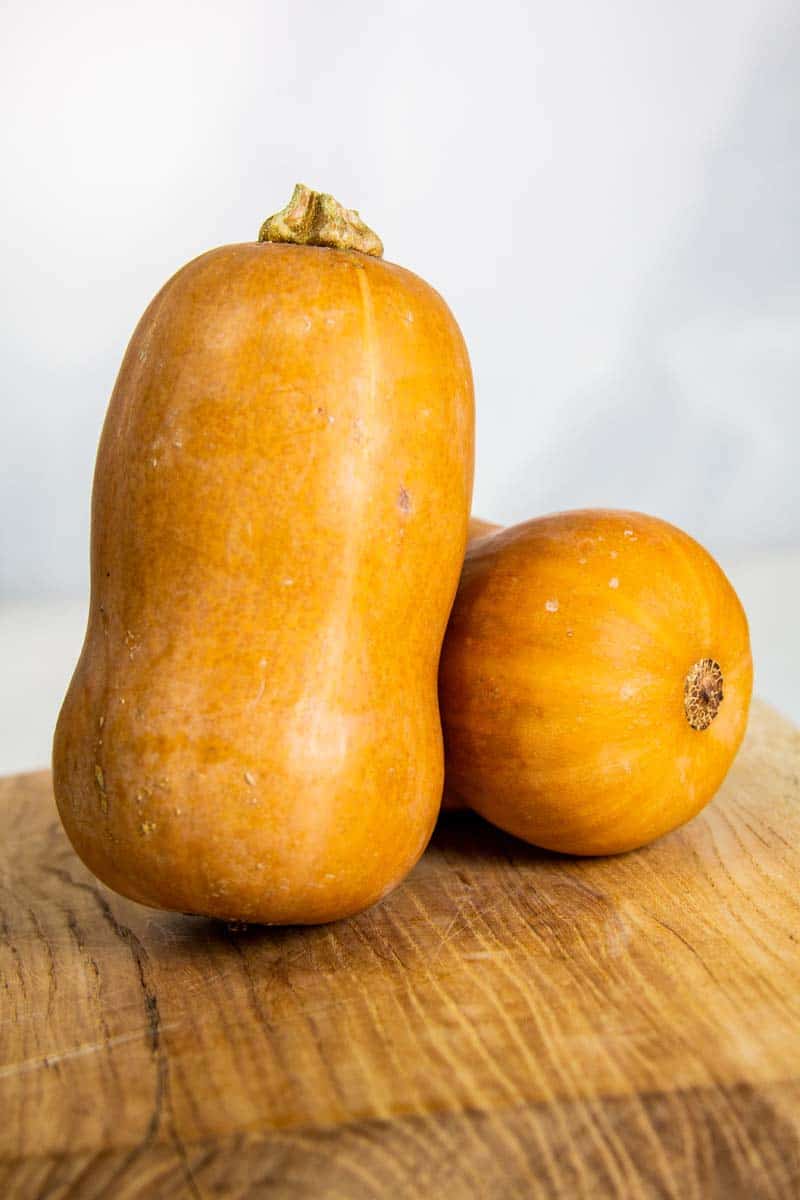 How to break down a Honeynut squash.
While it isn't rocket science, breaking down a winter squash, can be intimidating, and honestly, dangerous if you aren't using a really sharp knife. Dull knives are a serious hazard in the kitchen, especially when it comes to cutting oddly shaped ingredients.
What equipment is needed to break down winter squash?
A level cutting board with a bit of elbow room.
A large, very sharp kitchen knife.
A kitchen towel or paper towels
A large spoon with a sharp edge.
For safety's sake when working with wobbly ingredients, it is easier to create a super flat edge yourself by slicing off a little bit of the fruit or vegetable at the bottom.
When you place the cut section against the cutting board the piece of produce stays put instead of wobbling around. Now you can get the leverage you need to safely cut through the actual piece of produce itself.
The best way to prepare a Honeynut squash.
We think that one of the easiest and most delicious ways to prepare this squash is to roast it in the oven then top it with a bit of crumbled rosemary and spiced toasted walnuts. It's a little salty, a tad bit sweet, and savory all at the same time. YUM!
Now that you know how to shop for, prepare, and cook this type of winter squash, here are more ways to prepare it.
This little Honeynut adventure really was a delicious one. We've eaten Roasted Honeynut Halves and sliced Honeynut on Thanksgiving salads. We pureed a bit of it like pumpkin just for the heck of it, it was delicious and would make a killer pie filling.
Now we are excited to get a bit more adventurous. Here is what's next on our to-make list for Honeynut squash:
BE SURE TO SHARE YOUR HONEYNUT SQUASH TIPS AND RECIPES WITH US BY SNAPPING A PIC AND TAGGING US ON SOCIAL USING #CAGROWN.
Craving more CA Grown goodness? Follow us on Pinterest for fresh and fabulous recipe inspiration!
Want to learn about how winter squash are grown in California?
There are lots more types of winter squash that are grown in California – in fact, all sorts of winter squash are grown here including pumpkins!