What's it like to be a Pumpkin Farmer?
We met up with Ryan Van Gronigan, a third generation pumpkin farmer, to find out more about California Grown pumpkins!
Fall is in full swing in the Golden State, and that means one thing: pumpkin everything. If you've carved a Jack-O-Lantern or decorated your porch this fall, there's a chance that pumpkin might have been grown by Van Gronigan and Sons! This Manteca family farm harvests MILLIONS of pumpkins every fall. Let's get to know a little bit more about this California farm family.
How did the Van Gronigans get into pumpkin farming?
Van Gronigan + Sons was founded by Henry Van Gronigan, Sr. in 1922. Henry and his family immigrated from the Netherlands in the early 20th century. He originally operated a dairy in Ripon, and expanded to row crops in 1939. The family farm has been passed down over the last hundred years. Today, the fourth generation of Van Gronigans is running the show. They grow pumpkins, melons, almonds, walnuts and feed crops in Manteca, CA.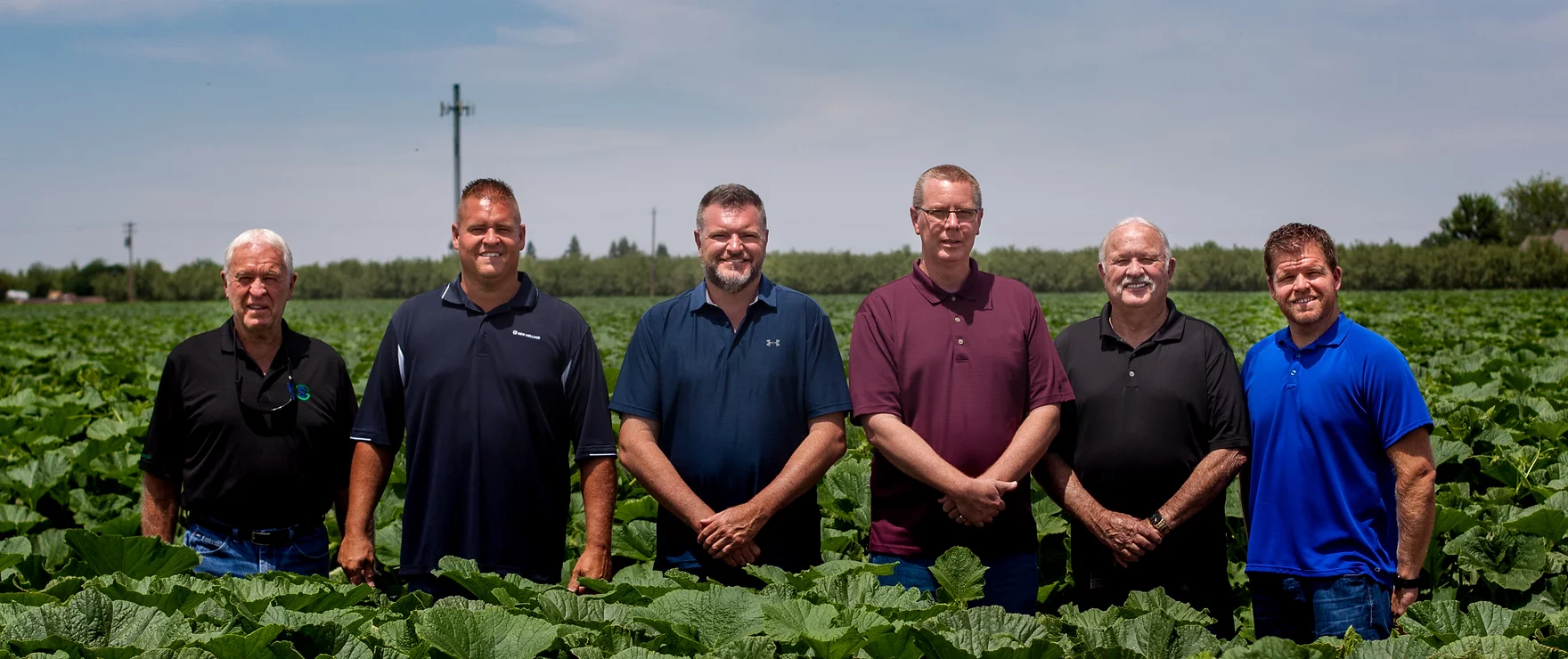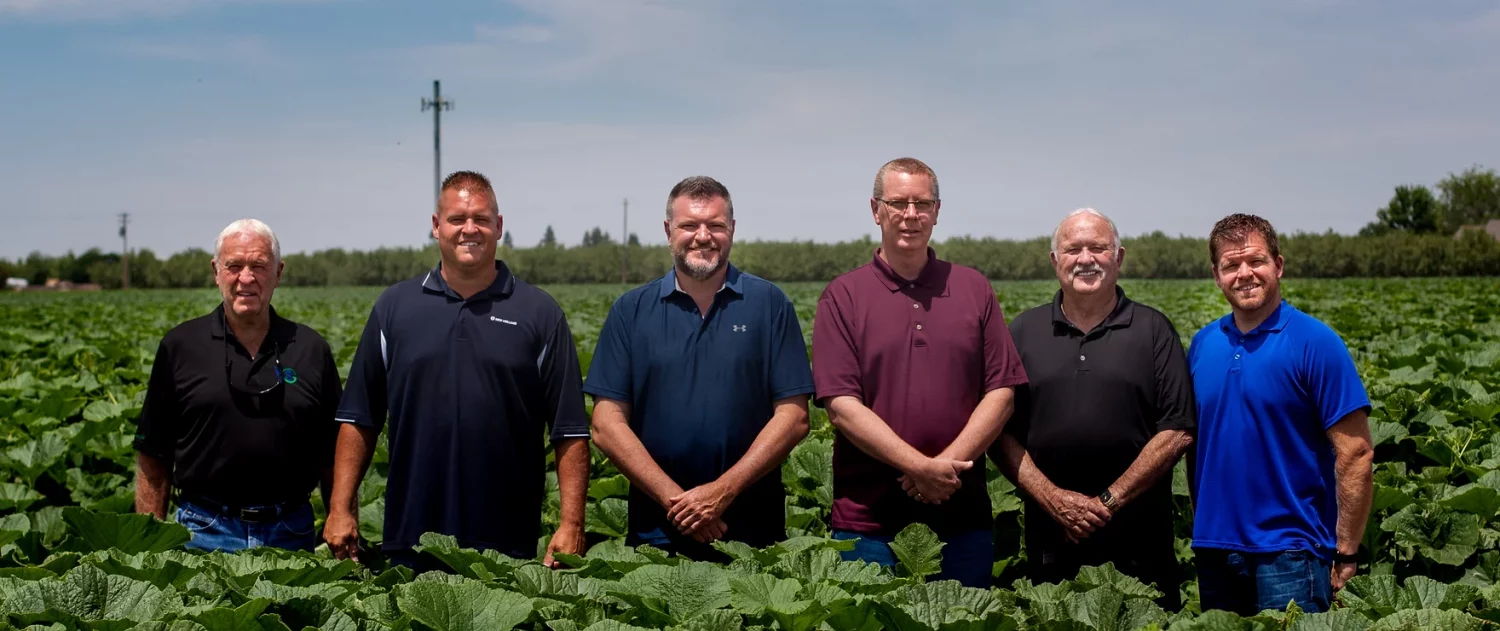 Ryan Van Gronigan, President of Van Gronigan and Sons, always enjoyed agriculture. From a young age, he remembers being involved in the family business. Studying Crop Science and Agribusiness at Cal Poly only confirmed his desire to join the family business.
Ryan loves the unpredictable nature of farming. "You might have heard the slogan, 'set it and forget it'," Ryan jokes. "That's definitely not agriculture. Every day is different and you're always making adjustments as you go. That volatility makes every day unique and exciting in agriculture."
Why is Manteca a great place to grow pumpkins?
Manteca is situated at the northern edge of California's San Joaquin Valley. The warm days are offset by cooler nights, courtesy of the nearby Sacramento Delta. "We can be 100+ during the day, but we still enjoy that 70 degrees at night which really does well for pumpkins and watermelons," Ryan explains.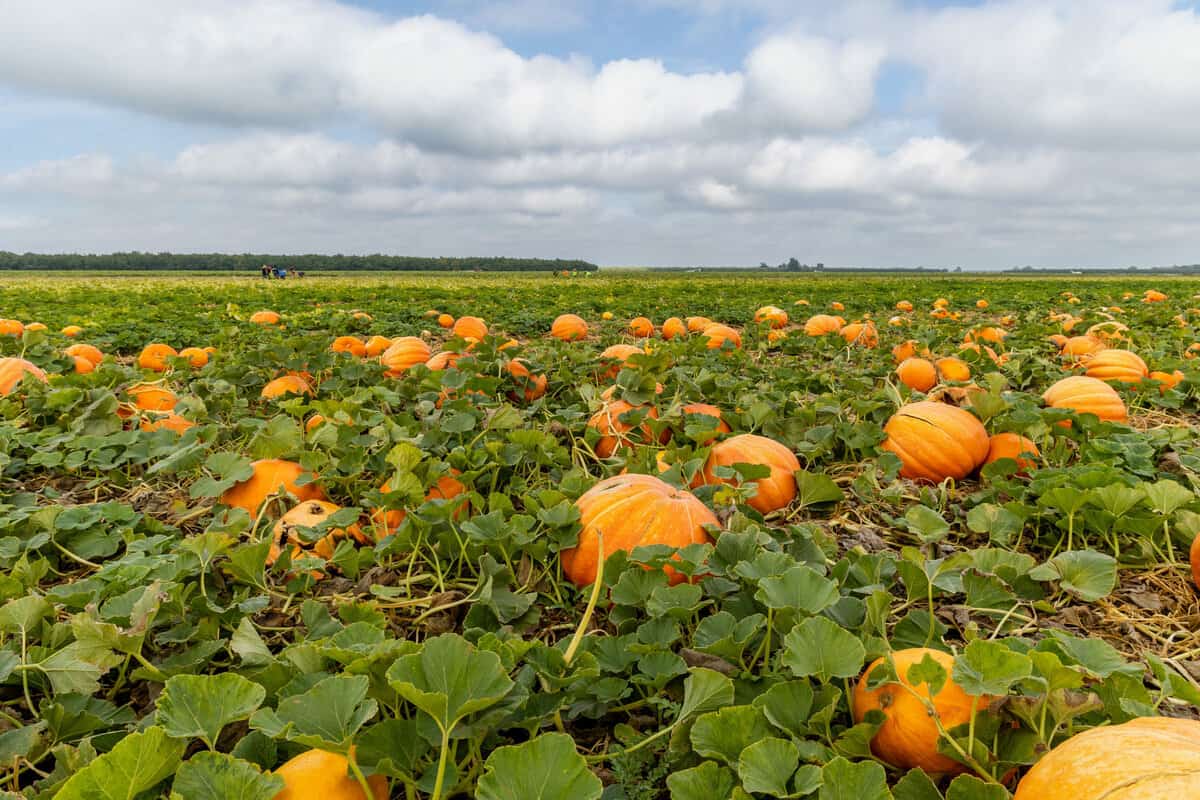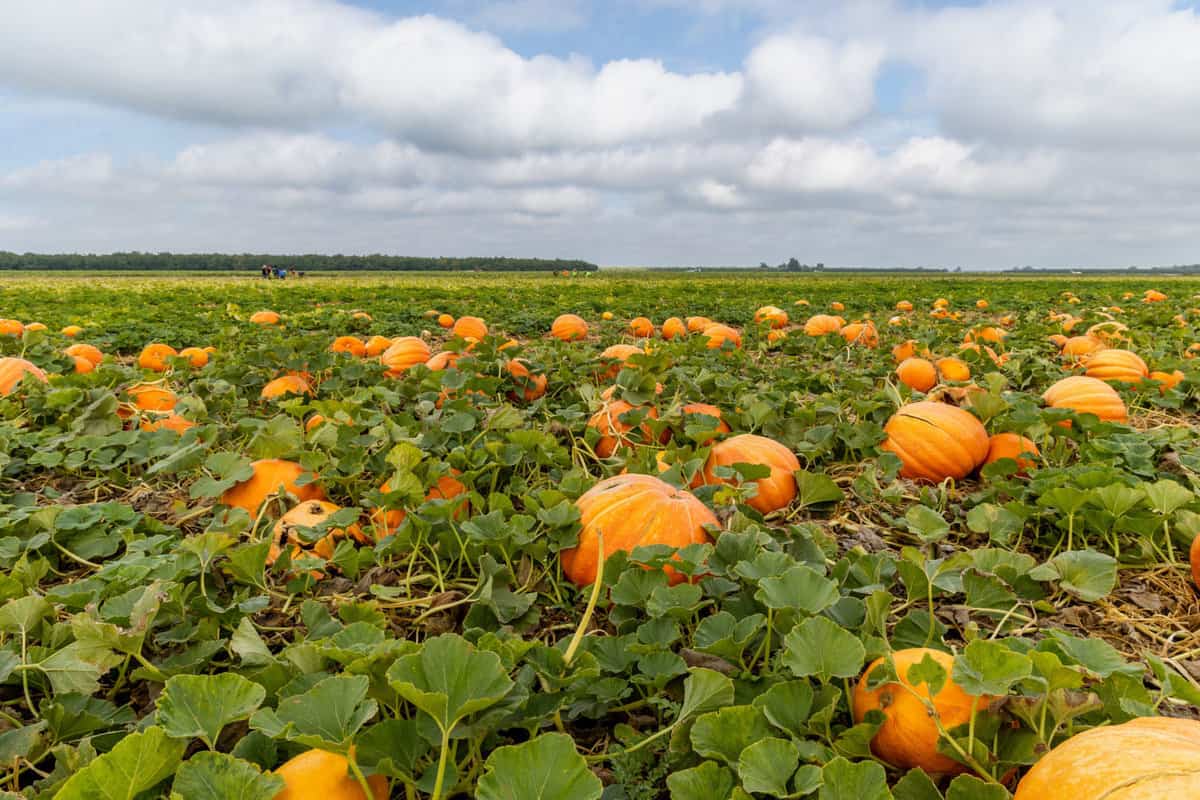 How are pumpkins grown?
Van Gronigan and Sons grows over 40 different varieties of pumpkins each year. Some varieties require up to 120 days to mature, while others are ready to harvest after about three months.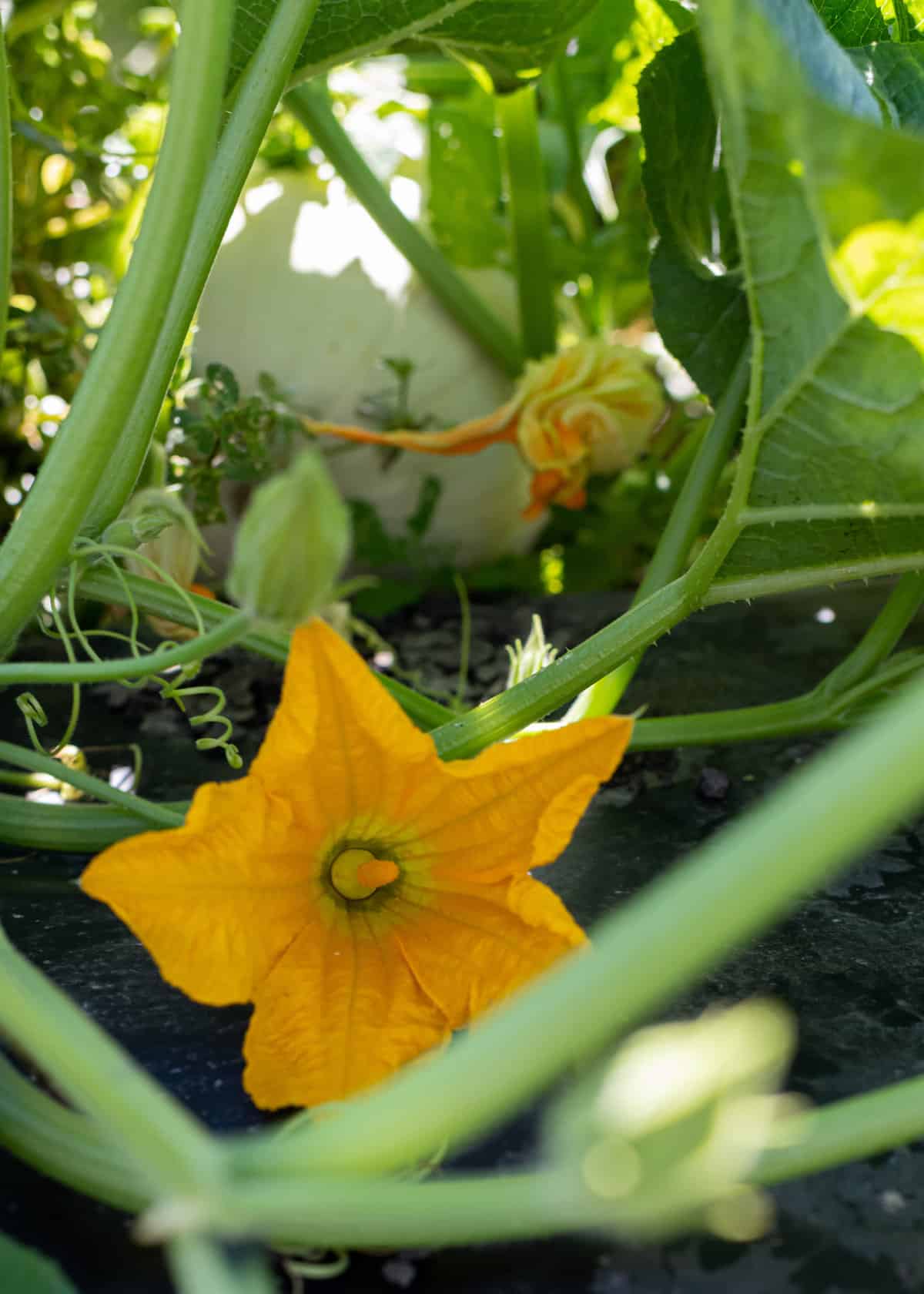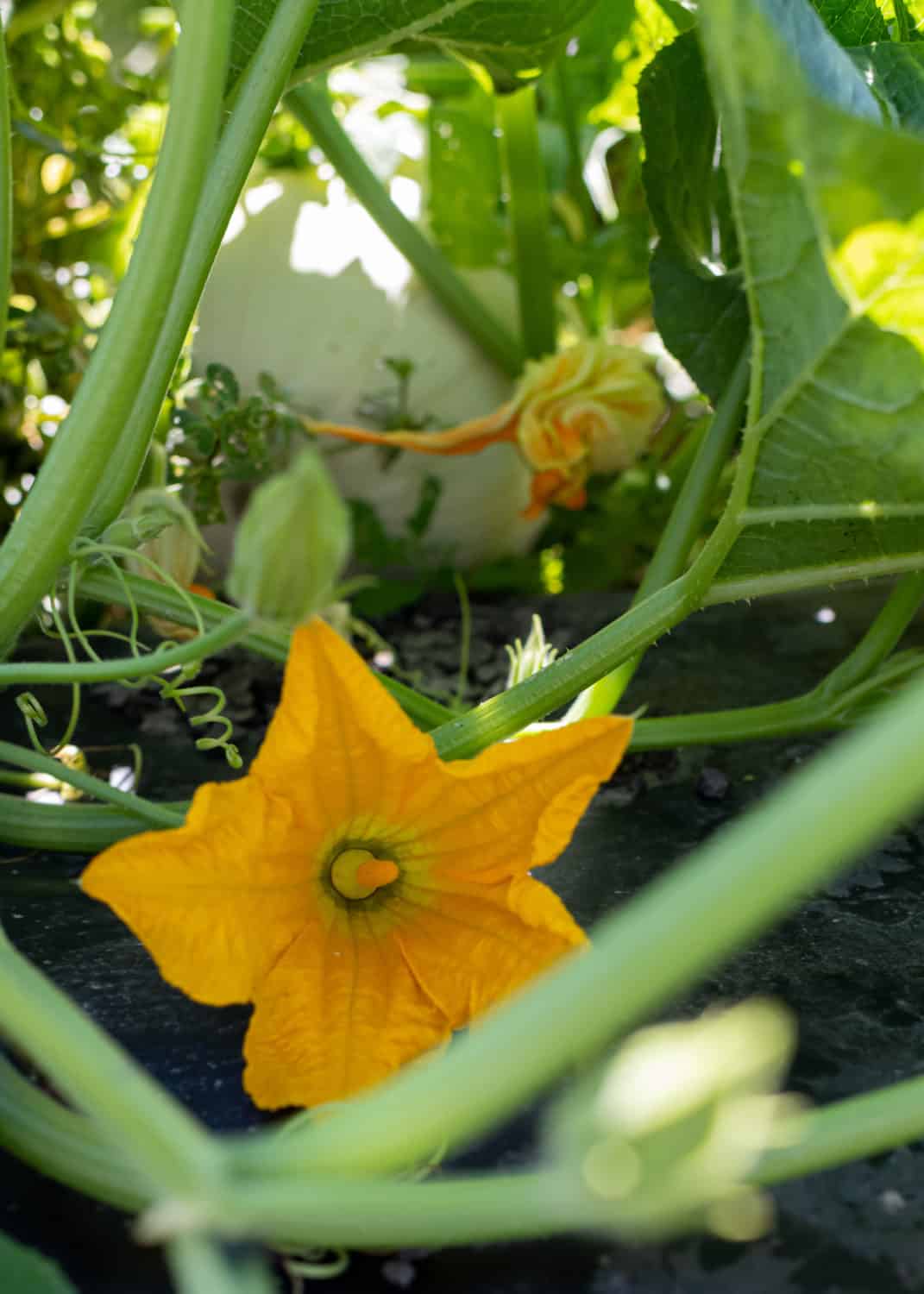 Some pumpkin varieties are started from seed in the greenhouse, while others are sown directly into the ground. Once the seedlings have emerged (or are transplanted), they'll need just the right amount of water. Van Gronigan and Sons uses drip irrigation to water all of their pumpkin fields. "With that method, we're able to give the plant exactly what it needs in terms of water and fertilizer. We're not wasting anything and we're able to get it directly to the plant," Ryan states. To prevent the growing pumpkins from sitting in wet patches, the rows are then lined with black plastic mulch. This also helps to naturally suppress weeds and pests.
The Van Gronigans carefully monitor the pumpkins over the next few months to make sure they're healthy and thriving.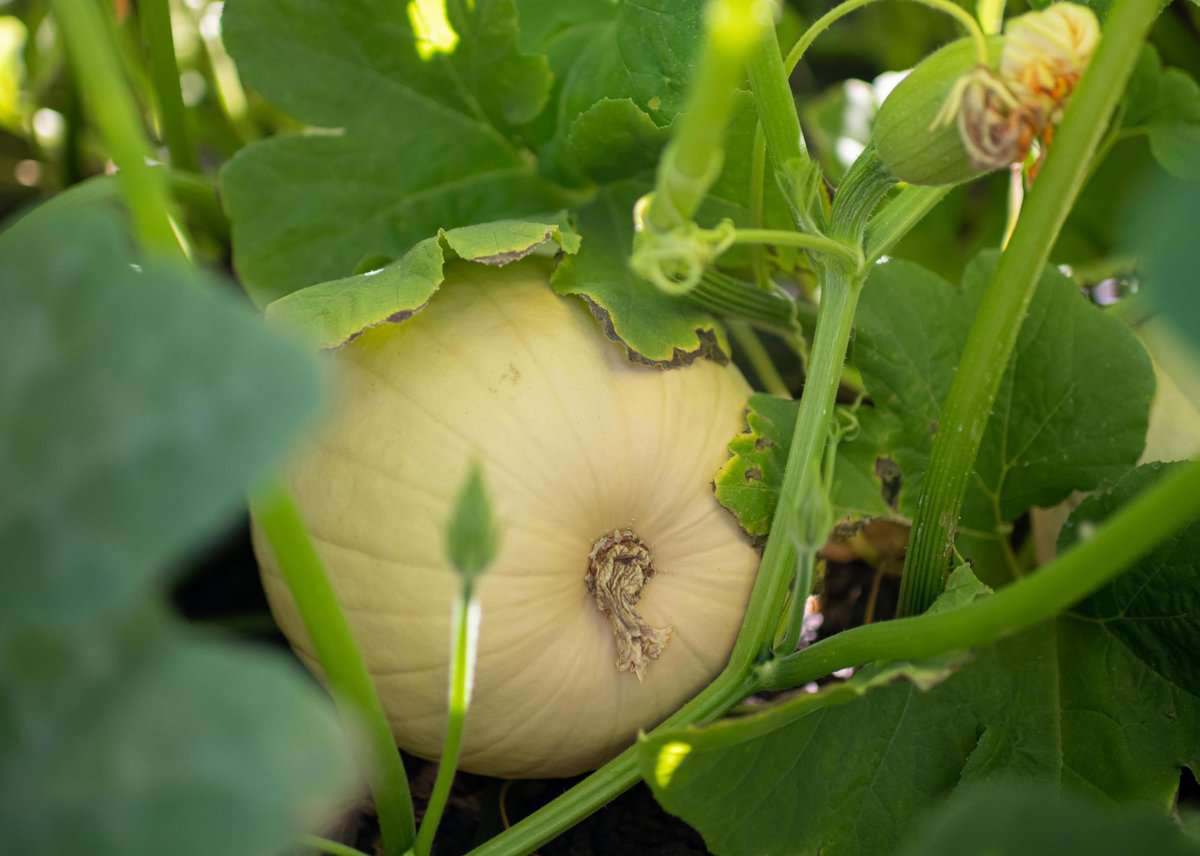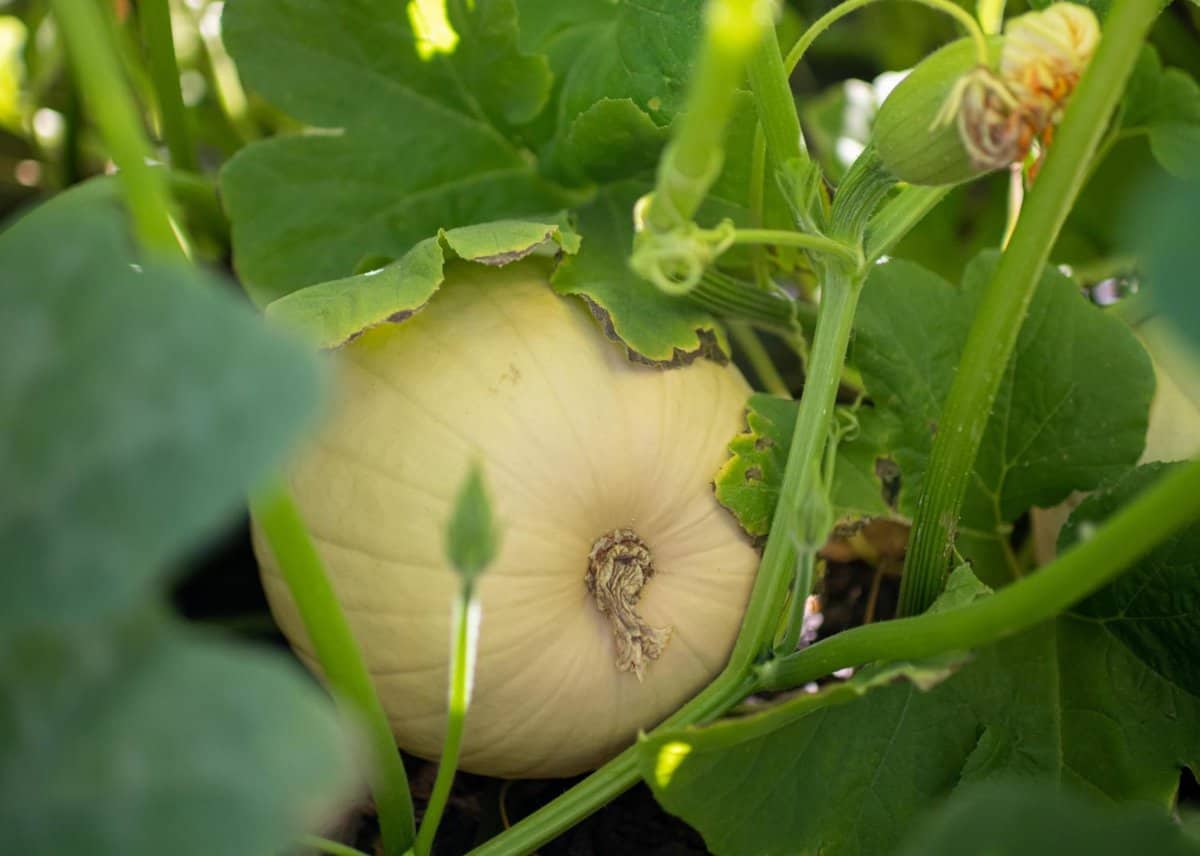 How are pumpkins harvested?
Because Van Gronigan and Sons grows decorative pumpkins, there's no need to worry about reaching optimal sugar levels or maturity. They determine when to harvest based off of two simple factors: color of the pumpkin and how dry the stem is. If picked too early, pumpkins won't last as long. If picked too late, they'll quickly turn to mush.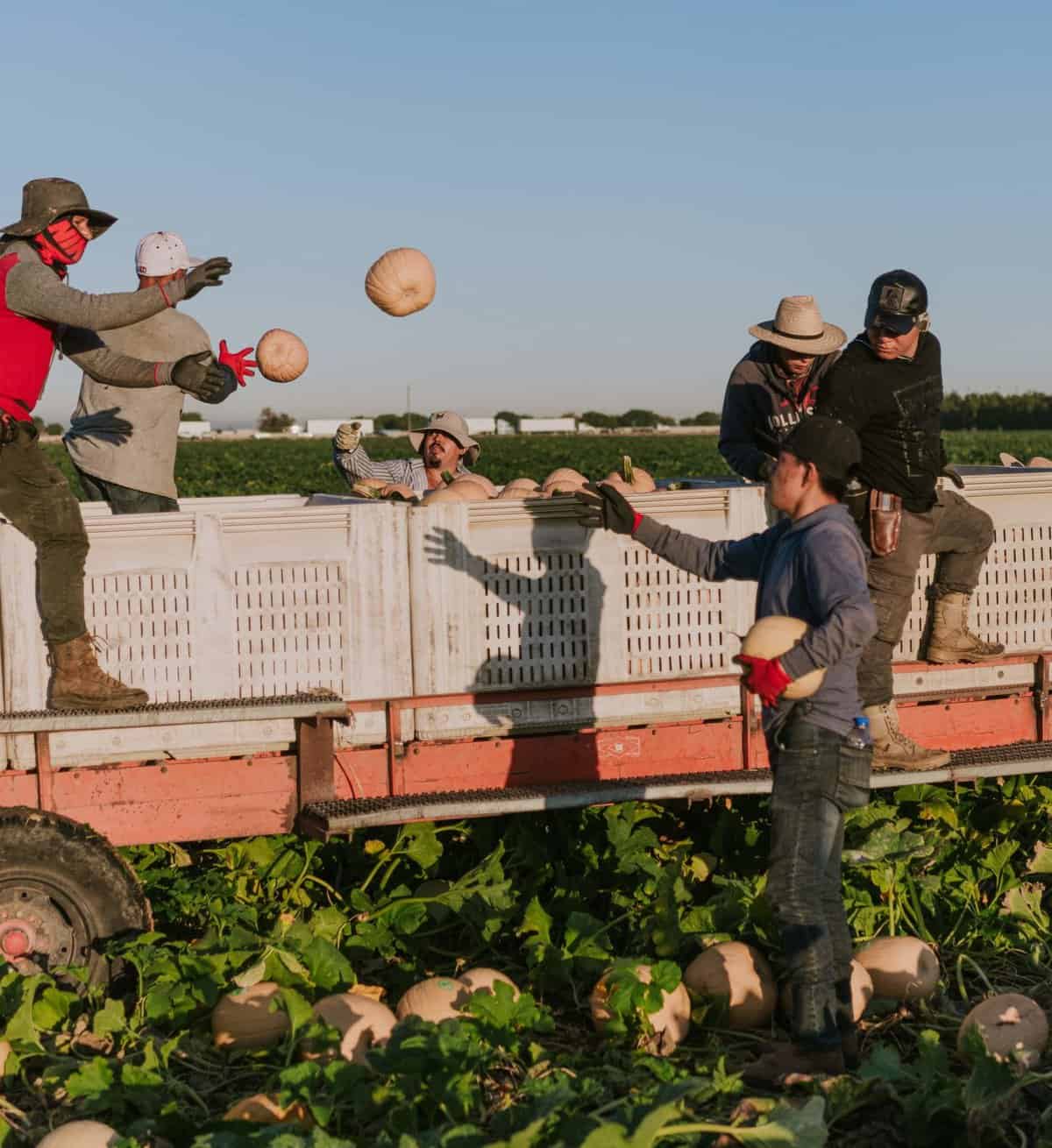 Pumpkins are harvested by hand by a team of skilled workers. "Our team needs to know that people purchase pumpkins with their eyes," Ryan says. The harvest crew is trained to handle the pumpkins with care in order to not damage them. They use clippers to snip the pumpkins from the vine. Smaller pumpkins are loaded into plastic bins, while larger pumpkins are carefully loaded directly onto trailers. From here, they are transported to a warehouse where they are sized, graded and sent off to retailers!
What happens after harvest?
After all of the "pretty" pumpkins have been harvested, Van Gronigan and Sons uses the rest of the crop for feed.
Pumpkins trends are constantly changing. The Van Gronigan family prides themselves on innovation. "We're always trying new varieties, colors, textures. That's really kind of set us apart," Ryan explains. At the end of every season, the Van Gronigan team meets with their retail partners to make decisions on next year's crop. They evaluate the success of each variety and decide what they'll be planting the following year. This is done so far in advance because it can be challenging to find seed to grow some of the more novel pumpkin varieties.
Why is it important to support local pumpkin farmers?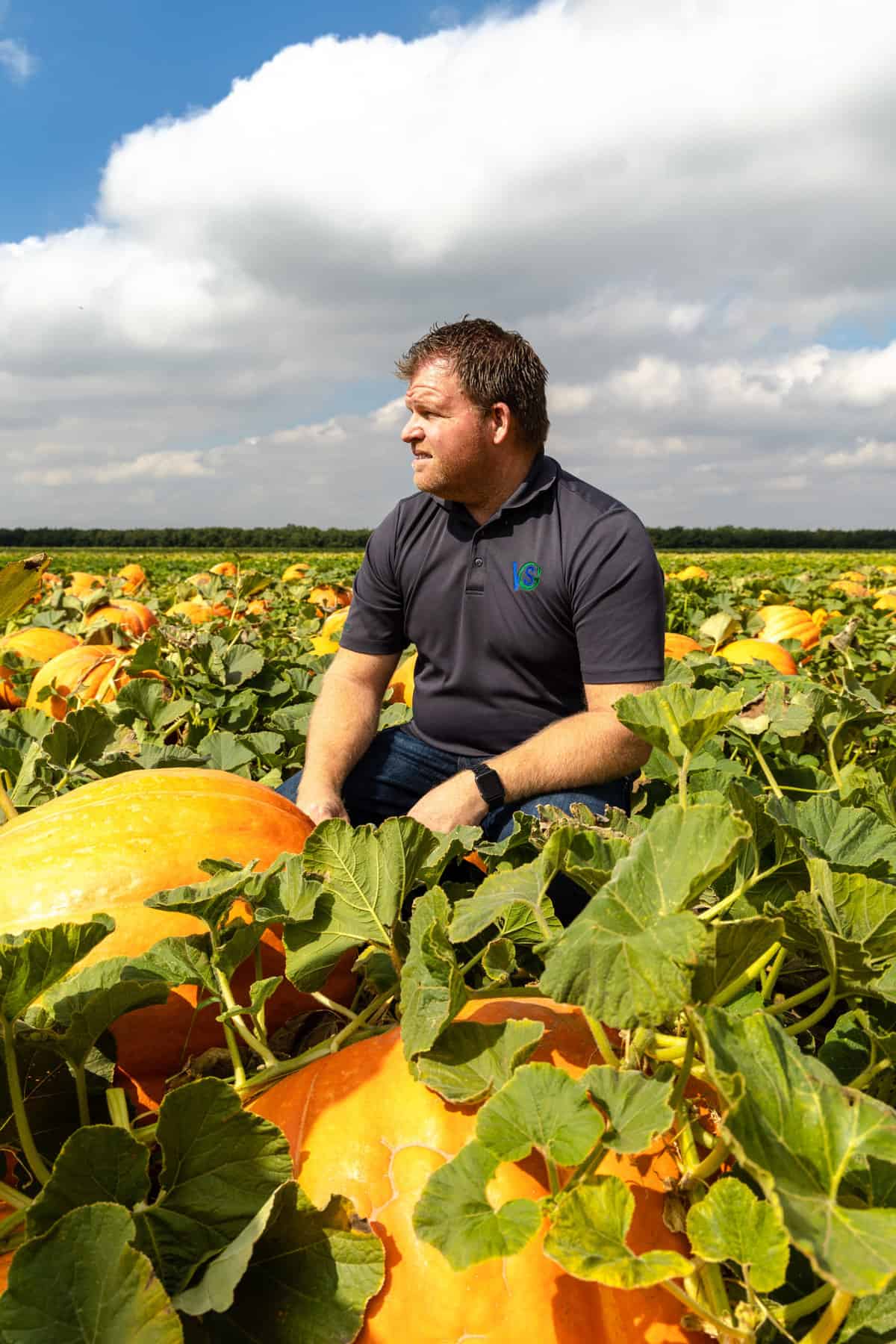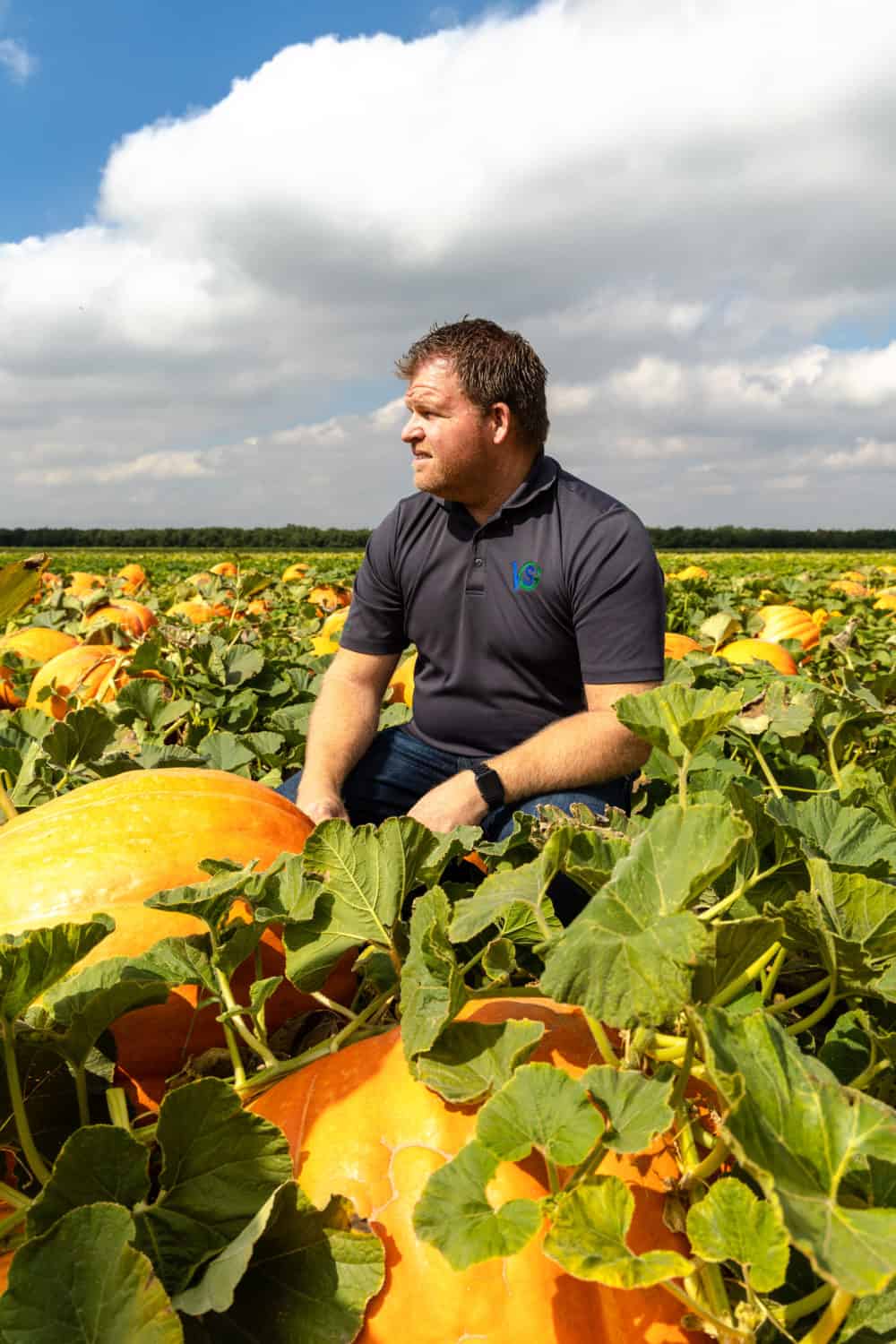 Ryan believes that supporting local farmers is a sustainable endeavor that protects the environment and strengthens our communities. "There's no reason to be wasting fuel with trucks shipping product for hundreds or thousands of miles. Local farmers make up the local communities that make up the United States," he notes.
Since Van Gronigan and Sons grow so many different varieties of pumpkins, there's definitely a California Grown pumpkin for every aesthetic. We asked Ryan what his personal favorite pumpkin was. "I'd have to pick the Big Mac," he laughs, "It's a real showstopper." We completely agree.
Fall Baking Inspo!
Van Gronigan + Sons pumpkins aren't just an important part of your fall decor. You can also use them to make delicious fall treats!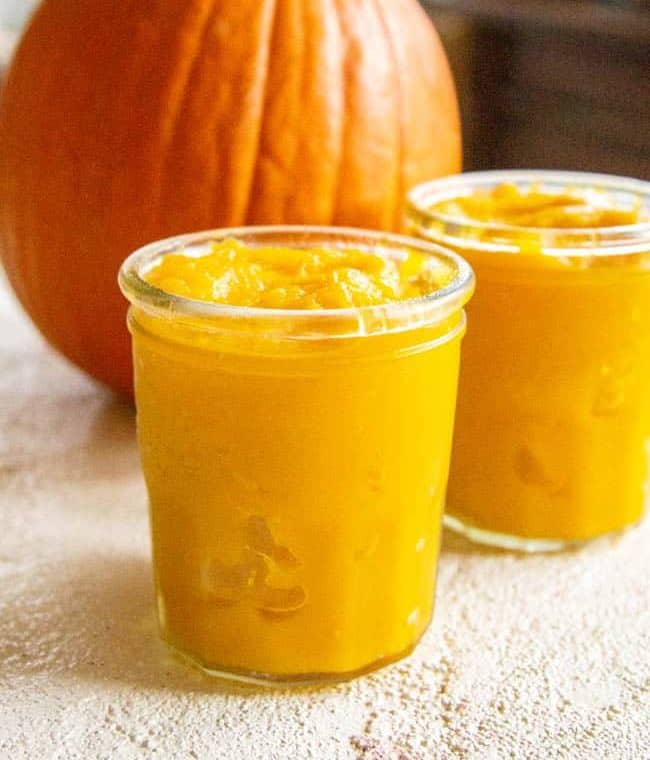 Feeling adventurous? Try your hand at a homemade pumpkin pie!
Want to visit the coolest pumpkin patch in all of California? Learn more about Hunter Farms!
Learn more about how pumpkins are grown in California!
Article by Hilary Rance. Photography by Hilary Rance and Alycia Moreno for CA GROWN.