California's Coolest Pumpkin Patch: Hunter Farms
This small town pumpkin patch is what fall dreams are made of…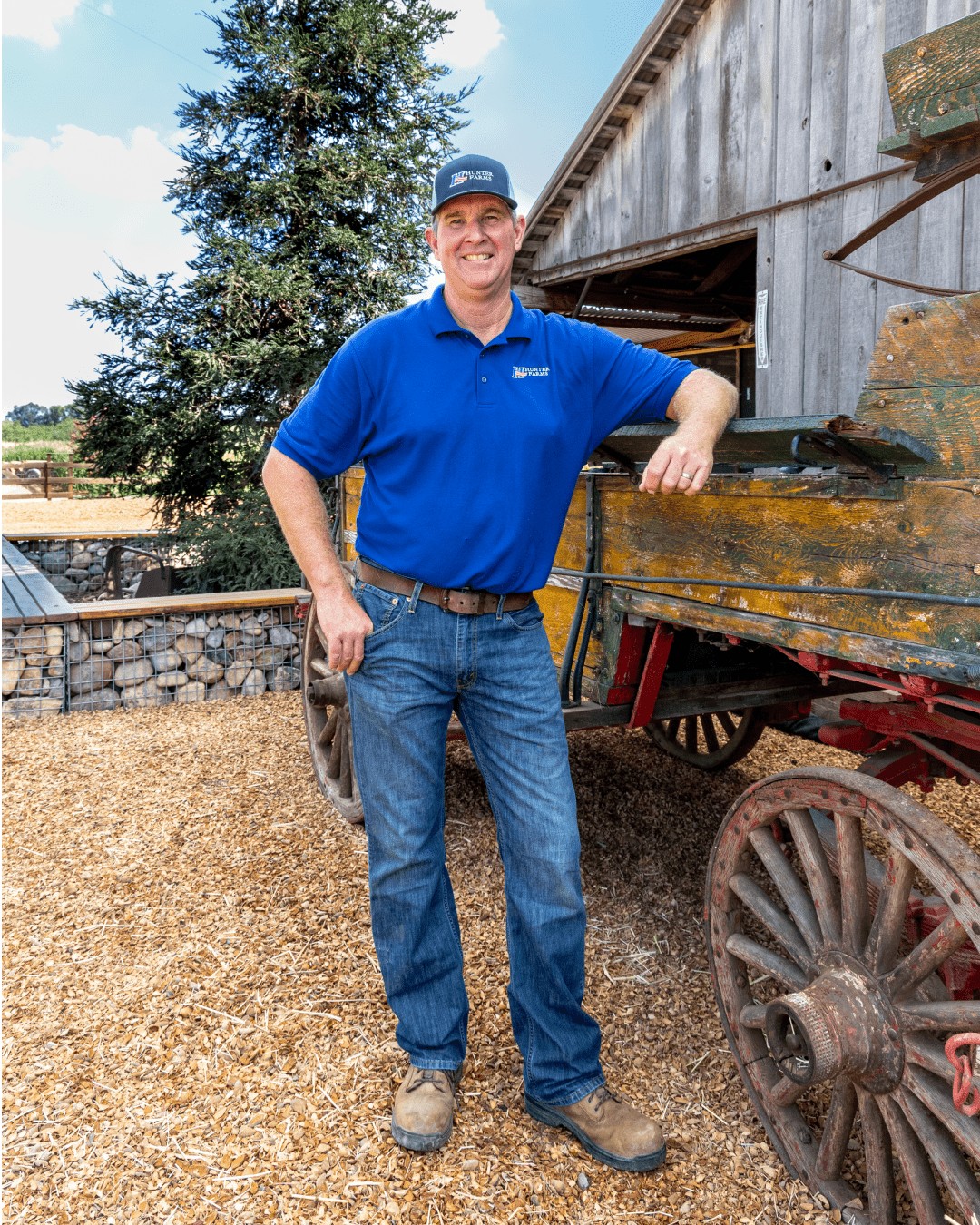 Visiting your local pumpkin patch is practically a mandatory fall activity. Adults and children alike flock to family-friendly pumpkin patches to snap a few pics, maybe take a hayride, and – of course- to pick the perfect pumpkin. At Hunter Farms in Atwater, California, you can do all that – and a whole lot more. We dropped in to chat with Scott Hunter to learn a little bit about how he went from almond farmer to pumpkin patch proprietor.
How did the Hunter Family get into farming?
In 1971, Scott's parents, Wil and Connie Hunter, purchased some farm land in Livingston, California. At the time, the family was living in Southern California. Scott was still in school and very active in athletics. So, during the early years, they traveled back and forth between Central and Southern California. Eventually, his parents moved up to the Central Valley, and Scott went to Cal Poly Pomona on a baseball scholarship. About a year and a half after Scott graduated, his father presented him with an interesting opportunity. His parents wanted to expand their farming operation to include almonds, and asked Scott if he wanted to join them. In 1992, Scott moved to the Central Valley and became a farmer.
So, how did the Hunter Family get into the pumpkin business? "It's a unique story," Scott notes, "Sometimes the Lord works in mysterious ways". After Scott joined the fray, the Hunter family's farming operation grew. In 2011, they acquired a piece of property that was formerly a dairy. They planned to plant almonds on site, and went ahead with the necessary soil treatments to amend the ground. Unfortunately, California was in the midst of a severe drought. The young almond trees failed to thrive, and eventually died.
How did the Hunter Family decide to start a pumpkin patch?
Looking for a way to salvage the situation, they decided to plant three acres of pumpkins – and then had the brilliant idea to plant a corn maze as well. The following fall, they opened up their fledgling pumpkin farm to the public. ​​The community came out in droves. "I remember saying that if we had 10 or 20 cars in the parking lot, it would be really cool. We had a lot more than 20 cars," Scott recalls.
Encouraged by their initial success, the Hunter Family started working on even bigger and better plans for the next year.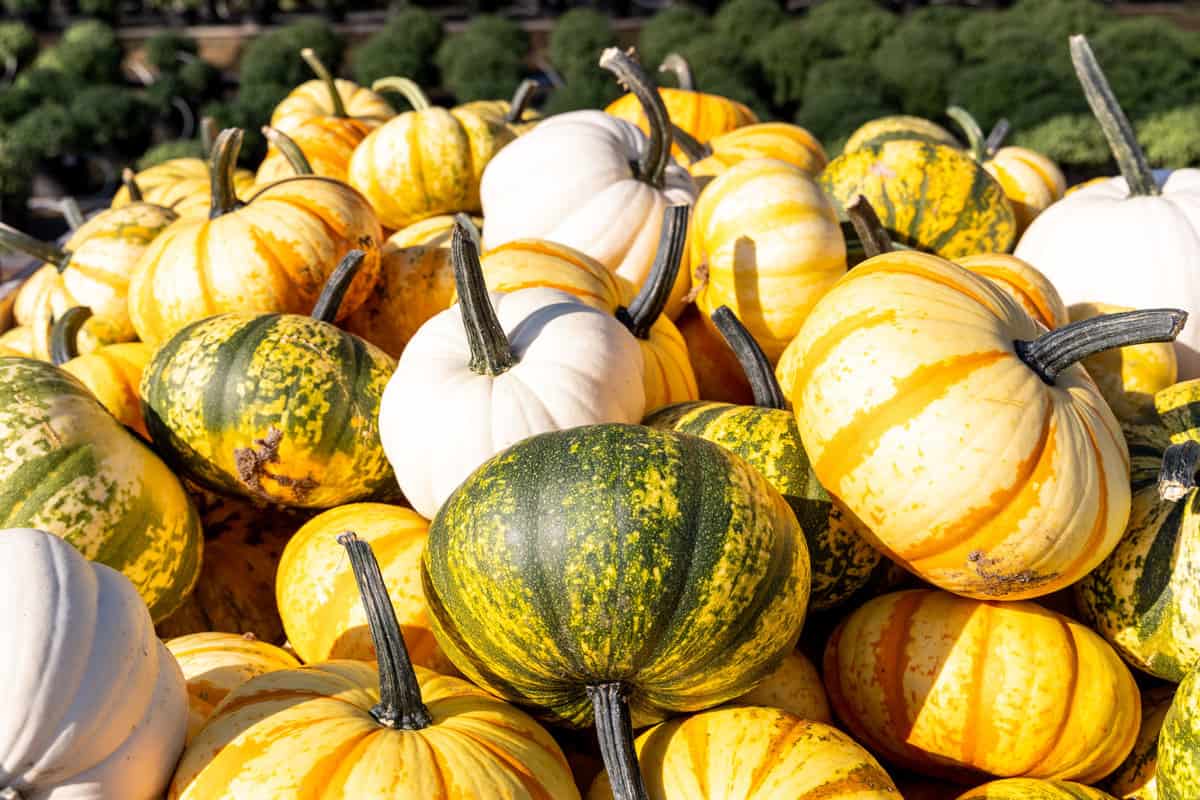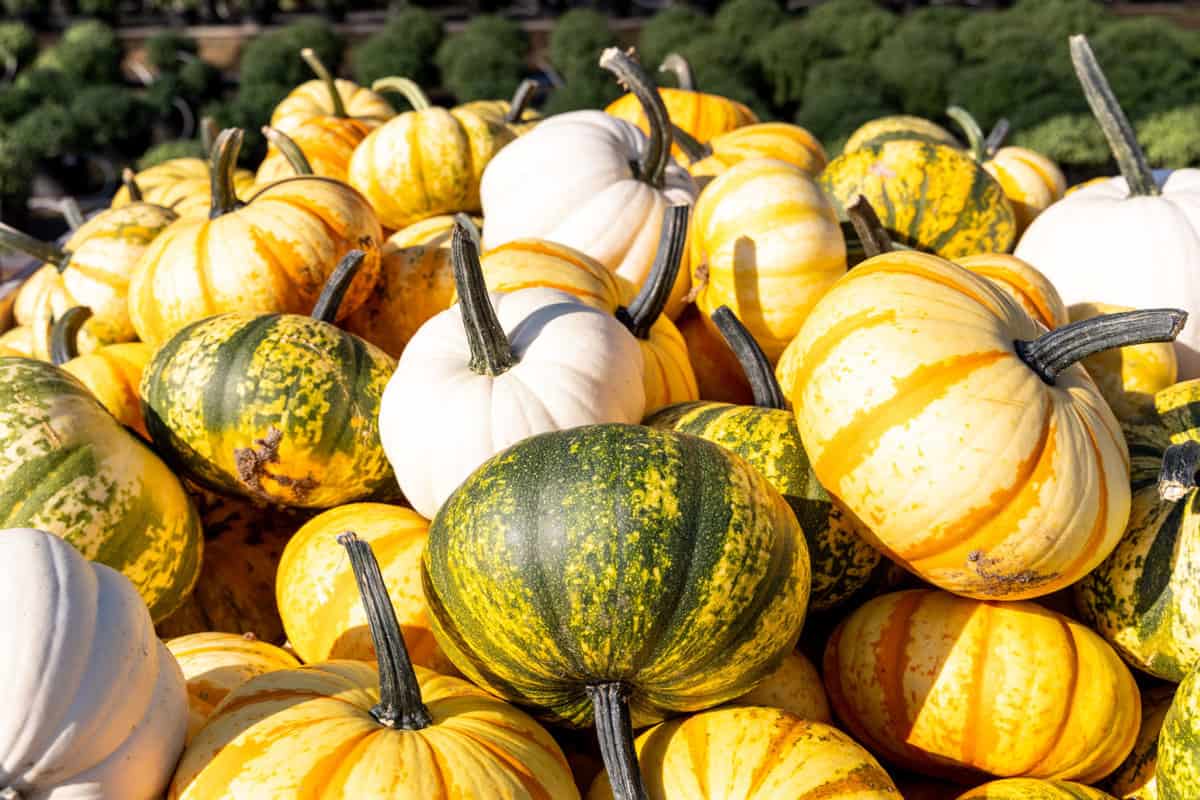 They added more attractions and grew even more varieties of pumpkins. "Anyone can go to the store and buy the typical orange pumpkin. We wanted to grow unique pumpkins. We pride ourselves on the big stems. You can't find those in stores – the stems will pierce the other pumpkins in transit," he proudly states.
Today, Hunter Farms boasts eight family friendly attractions -ranging from a time-travel train to a zip line – and sells over 70 varieties of pumpkins. All of the pumpkins sold at Hunter Farms are grown on site. Scott personally oversees every step of the process, from planting to harvest.
How are pumpkins grown at Hunter Farms?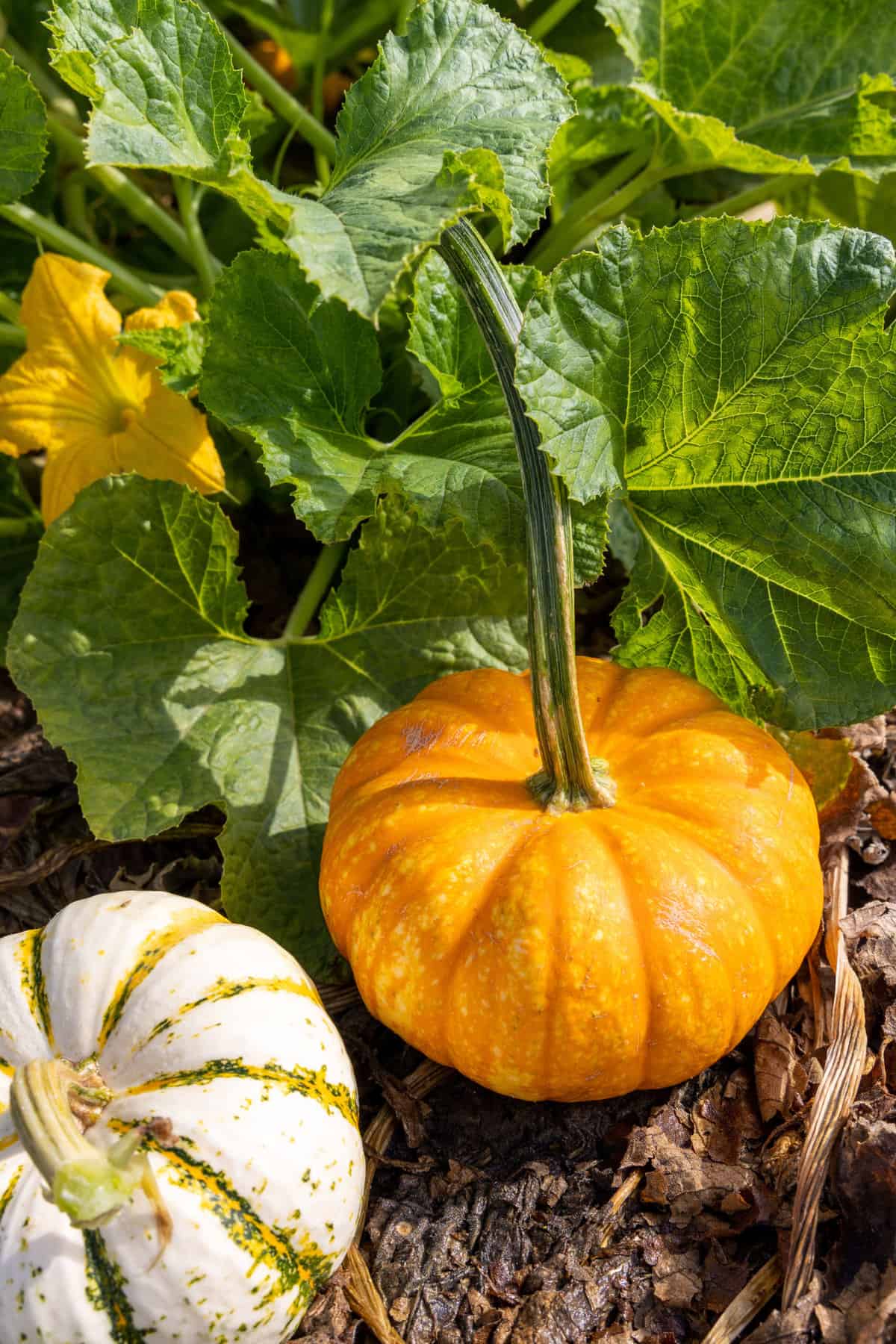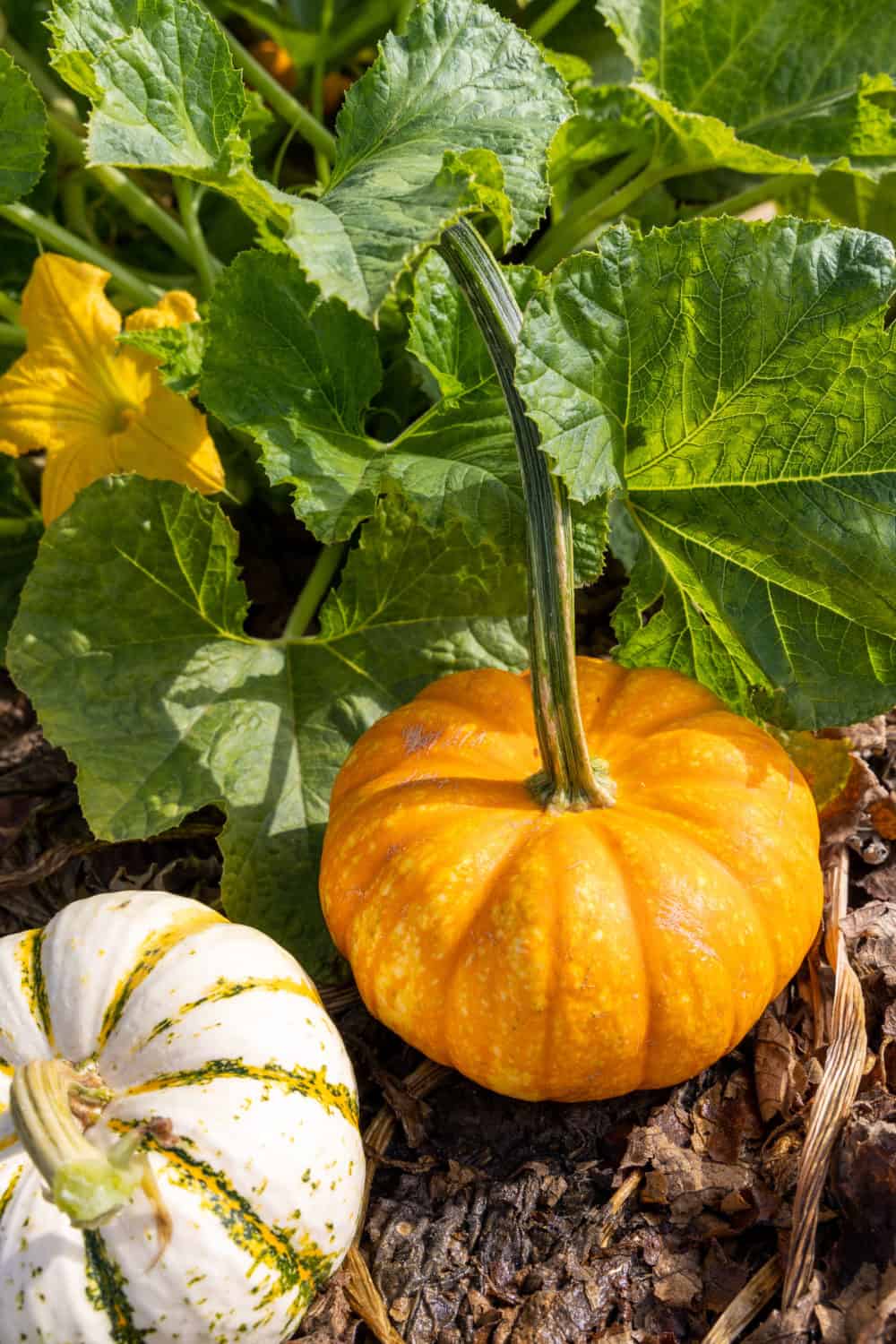 All Hunter Farms pumpkins are grown from locally sourced pumpkin seeds. Hunter Farms times their plantings to make sure that they will have a constant supply of fresh pumpkins throughout the month of October. The seeds are started off in trays in May or June. After 7-10 days, the seedlings have germinated and are ready to plant in the field.
"Pumpkins are a temperamental plant," Scott explains. "Pumpkins are very subject to water, either too much or too little, insects and also the quality of your ground." Drip lines ensure that each plant gets just the right amount of water and nutrients, and Hunter Farms works with a team of specialists to determine when and how to best treat any insect issues that may arise.
Are pumpkins sustainably grown?
"Sustainable farming is an important part of our family's business plan," Scott states. He defines sustainable farming as "methods used to make sure that you're putting back what you take out." The Hunter Family has installed solar fields that power their pumps and provide for the facility's electric needs. They conserve water by using drip irrigation on all of their crops, and use compost as fertilizer.
How are pumpkins harvested at Hunter Farms?
It's easy to tell when pumpkins are ready to harvest. "How do you know when pumpkins are ready to harvest? They turn orange," Scott deadpans. Pumpkin plants have a limited life cycle, so it's important not to wait too long after they've ripened to harvest. "If you wait too long, that pumpkin plant will get weaker and weaker," Scott explains. "In the Central Valley, the heat can become an issue. We have to make sure the sun doesn't burn our plants. The minute they start maturing, the plants themselves start to brown up. When they don't have any more shade, the sun will burn them, and they become susceptible to insects. So once they're ready to go we get them outta there."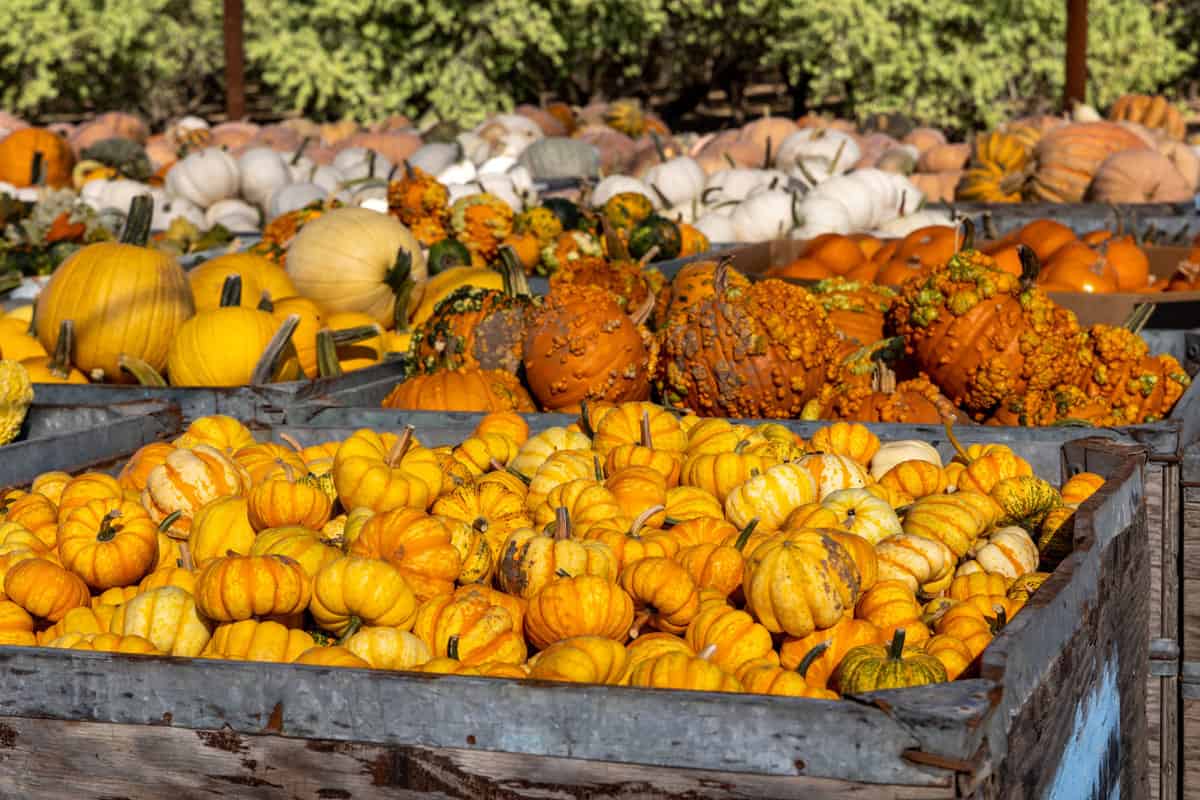 Harvest typically commences in late September and continues throughout the month of October. This ensures that there is a constant supply of pumpkins while the Pumpkin Patch is open.
During harvest, Scott leads a team of family and crew members. Each pumpkin is harvested by hand. The team uses a sharp knife to carefully cut each pumpkin from the vine, and places them into wooden storage bins. The bins are transported on a trailer to the barn, where they are sold to customers.
Why should you visit Hunter Farms Pumpkin Patch?
Scott is proud that Hunter Farms is a great place for families to disconnect from their devices and reconnect with each other. Younger children will enjoy an adventure through the ages on the "Time Travel Train", or getting up close and personal with farm animals at the Critter Corral. There are plenty of fun activities for older kids and adults, too – everything from ziplines to corn maze – and much more!


Learn more about all of the exciting attractions at Hunter Farms!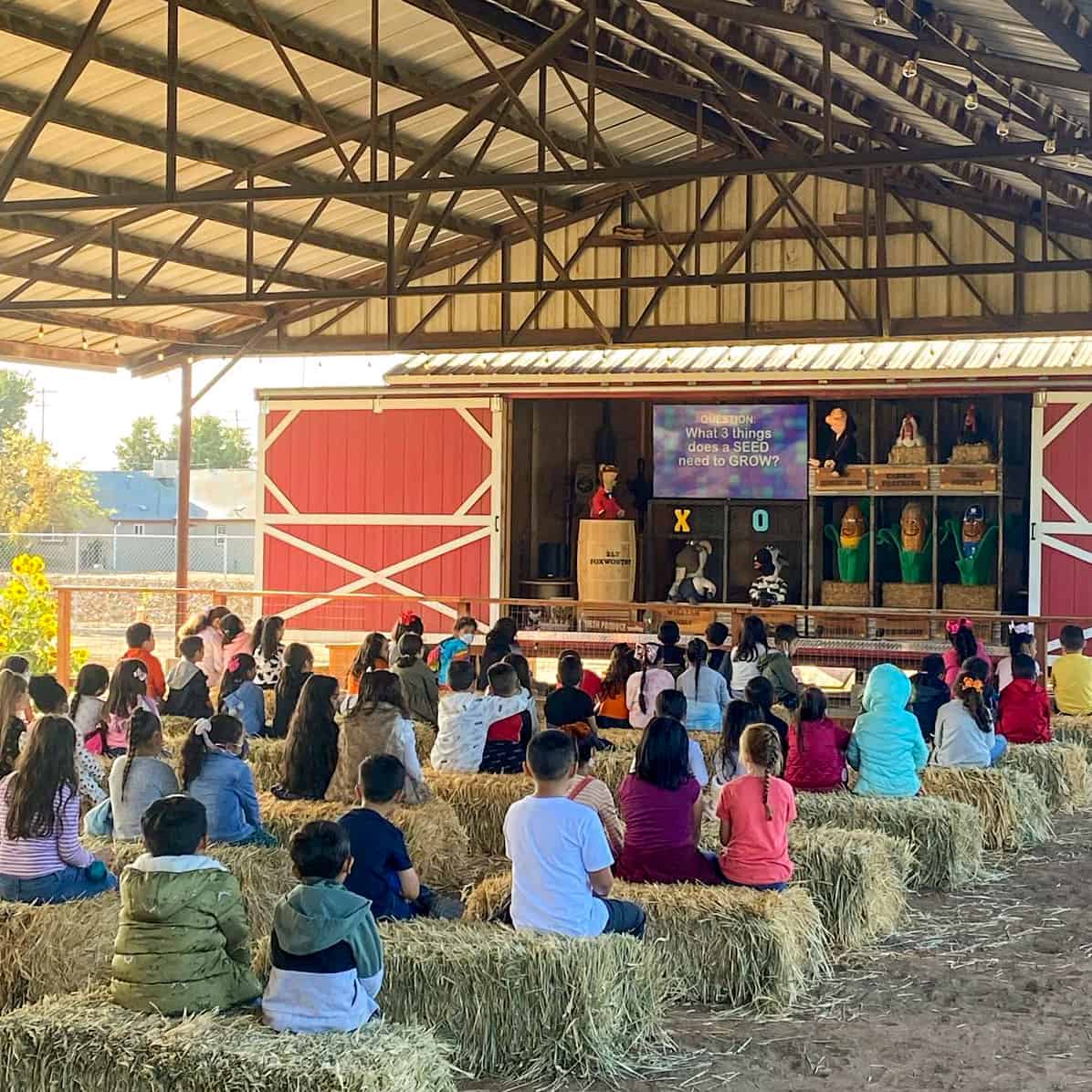 During the week, Hunter Farms hosts local elementary schools. Ag education is important to Scott. "We wanted to expose kids to the importance of agriculture in California. For them to know where their food comes from," he says. To this end, Scott designed a giant animatronic puppet show, based on the Hollywood Squares game, starring farm animals. The interactive game teaches children about topics like farm animals, California's agricultural commodities, and water conservation. Over 5000 children experience this "ag edu-tainment production" each year.
"One of the coolest things about our place is that when you get here, you put your phone away – and I like that," Scott confesses. "You're seeing parents and kids interacting with each other. We're giving people the opportunity to enjoy their family."
Ready to plan your family's visit to Hunter Farms? Learn more, and purchase tickets here!
Learn more about how what's it like to be a pumpkin farmer!
Can't get enough? Don't miss this post on how pumpkins are grown in California!
Article and photography by Hilary Rance for CA GROWN. Additional photography provided by Hunter Farms.