Serving Salad for Thanksgiving? 10 Recipes to Try This Year
Salad for Thanksgiving? YES, please! A side dish that's full of fresh, bright greens and California-grown produce is a must for every carb-loaded holiday table. It helps to create that balance we all preach about in our daily lives. Even on the most notoriously gluttonous day of the year.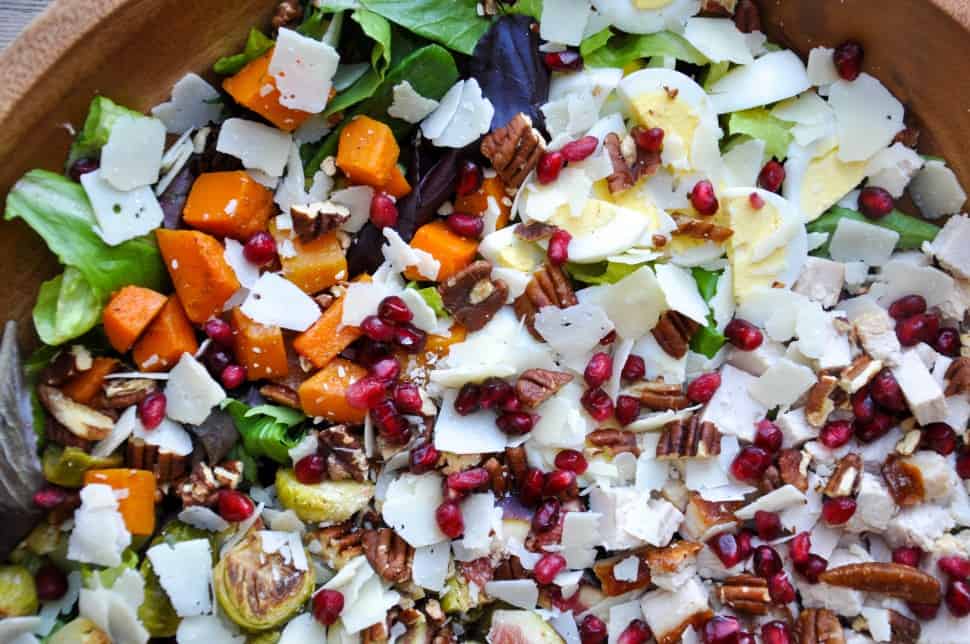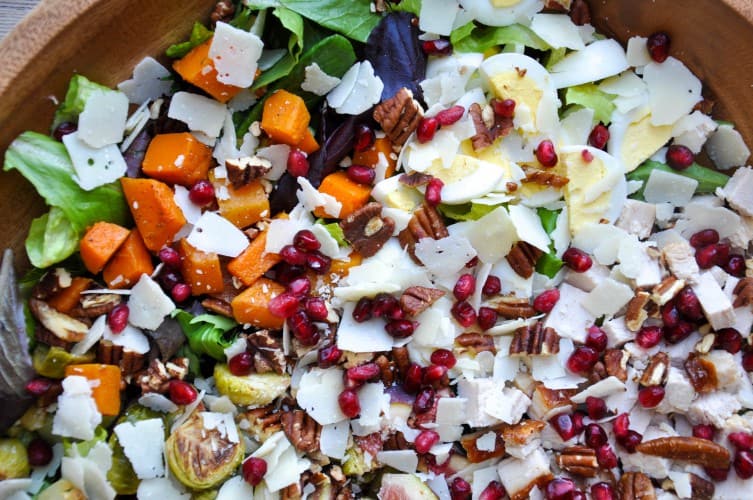 Why you should serve a salad for Thanksgiving?
Look, we are BIG fans of decadent dishes like mashed potatoes and stuffing on the holiday table. However, every festive feast needs a variety of vibrant seasonal produce. It brings a pop of color and balance out all of the heavier dishes.
Another reason to serve a hearty salad for Thanksgiving is to ensure that you offer something delicious for vegetarian family or friends. Popular Thanksgiving sides like casseroles and stuffing are made with chicken or turkey stock – making them off-limits to non-meat-eating guests.
How to make the perfect salad for Thanksgiving
Our friend Teri of No Crumbs Left is no doubt the Queen of salads! Consider her post below a salad primer. A virtual salad design 101 if you will. She walks you through everything from choosing your greens and proteins to add-ons like confit tomatoes and marinated onions. Hubba Hubba!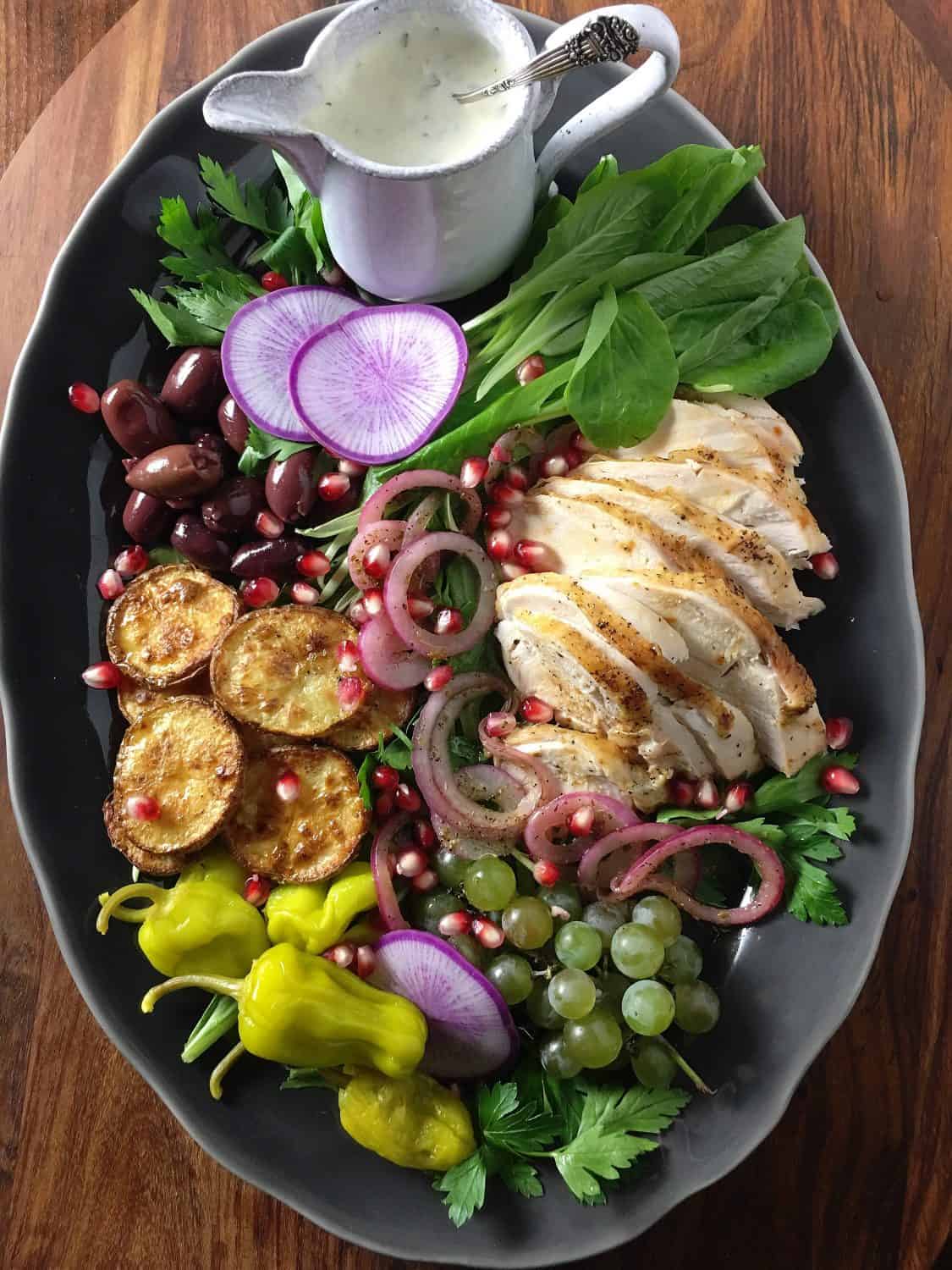 "Salads are like little masterpieces of goodness. Anyone can become a genius salad maker—but a salad is only as good as its ingredients. So, part of the genius lies in becoming a curator of fantastic salad ingredients. Long before I was a cookbook author and blogger, I was known in my circle of friends as the Queen of the Salads because of my devotion to making them spectacular" – Teri Turner of No Crumbs Left
10 really delicious recipes for salad for Thanskgiving
We asked some of our most trusted California Grown creators to share their favorite salad recipes from their holiday menus. We're sharing them below, so you can enjoy them too!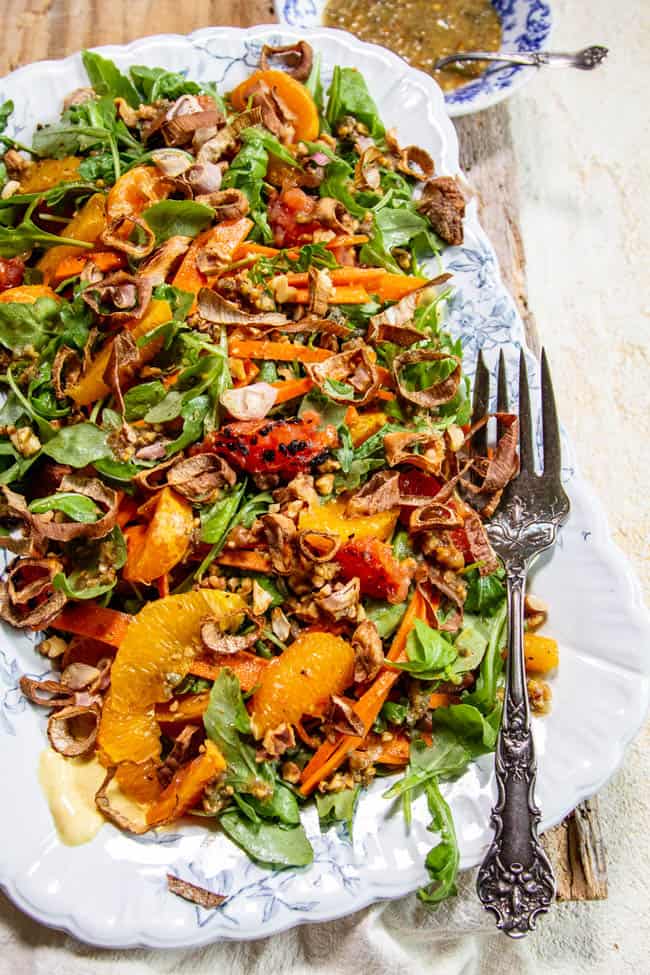 Every single bite of this holiday salad is loaded with California grown flavor and lots of texture too! With three types of broiled and fresh citrus, a luscious turmeric yogurt base, and crispy shallots this salad is as colorful as it is flavorful.
Why should summer have all the fun with Caprese salad? The Delicious Life suggests that you make a Persimmon Salad in the fall and winter and make it Caprese-style with basil and mozzarella!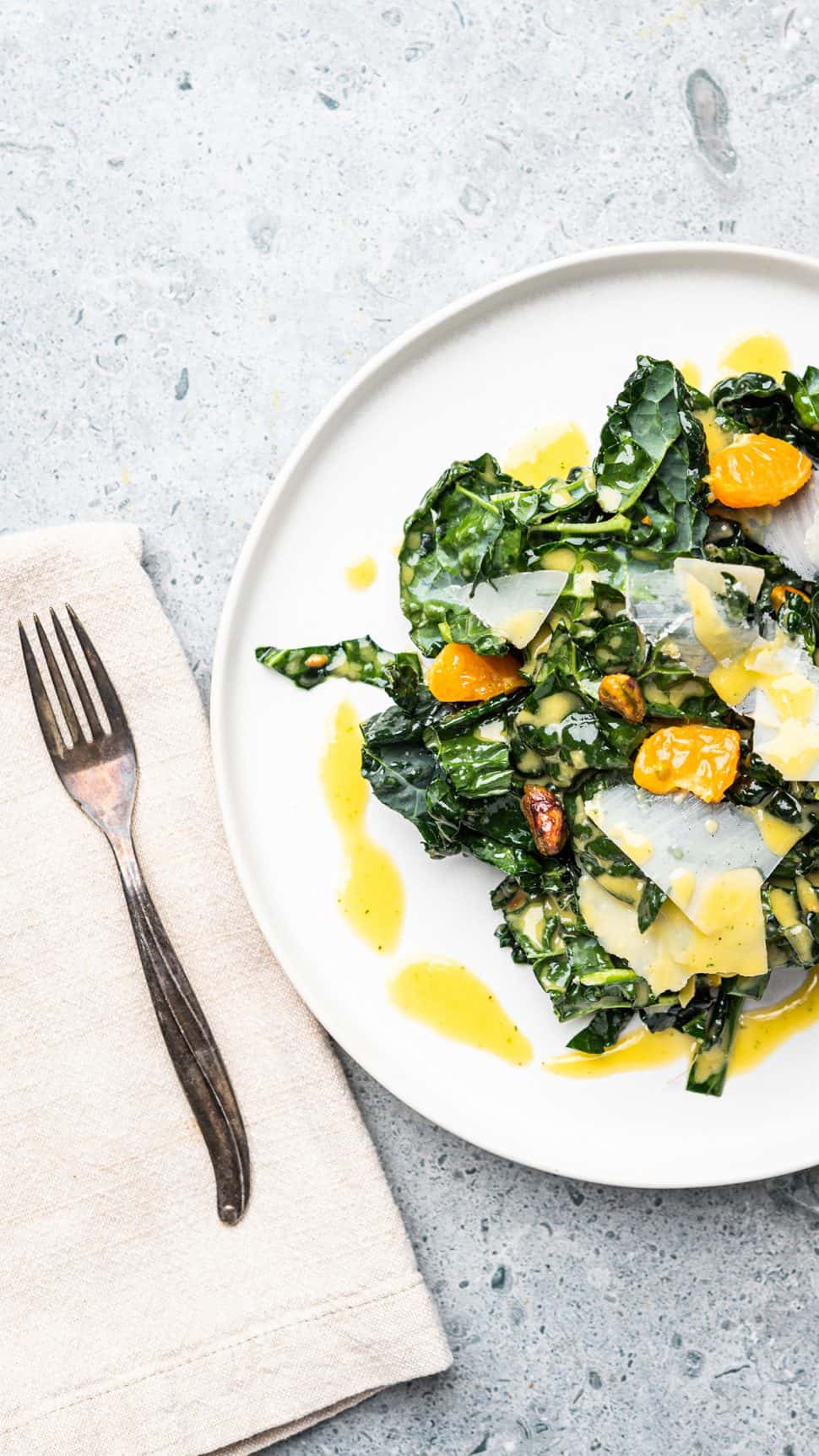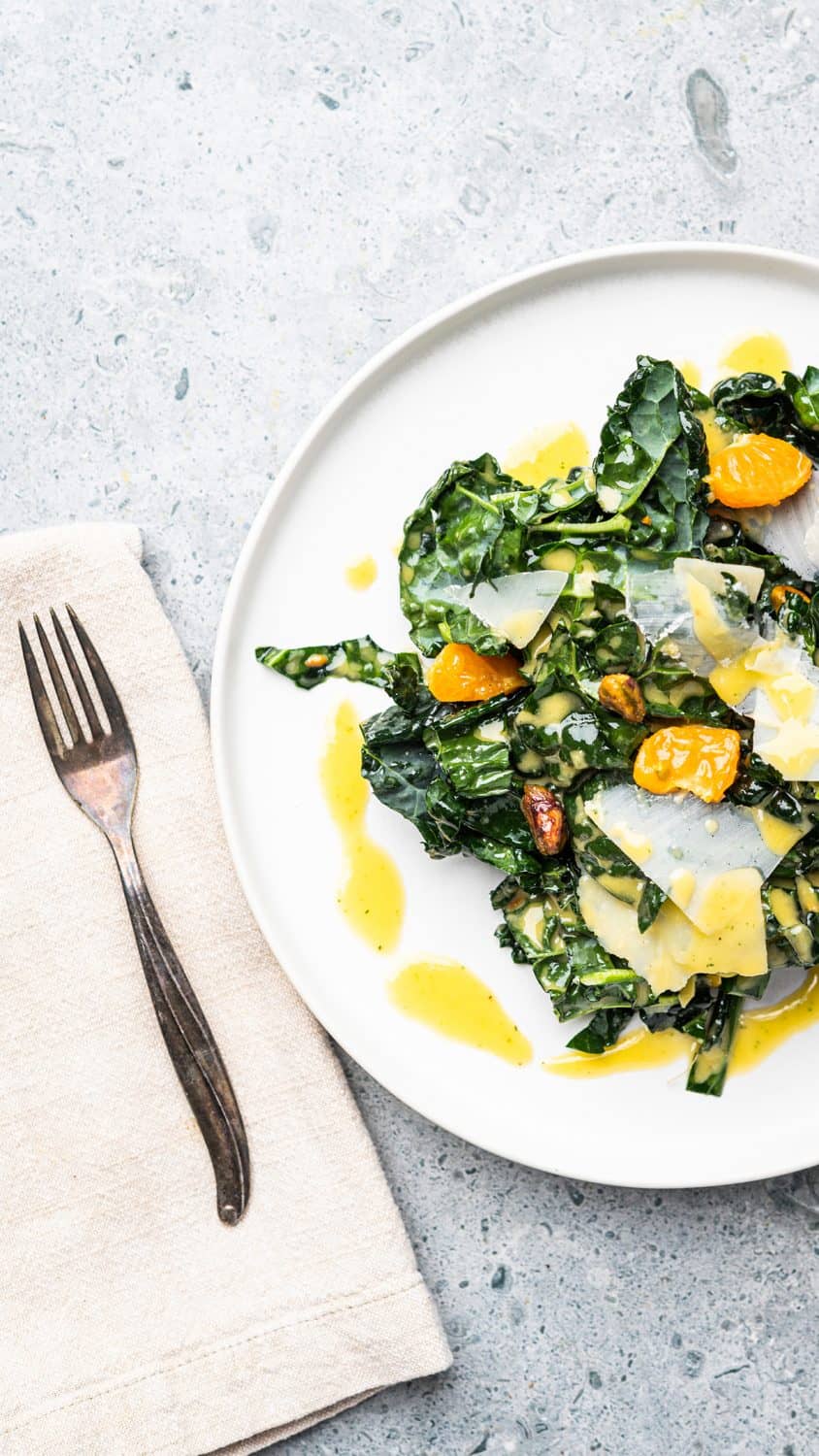 This kale salad packs a double dose of Tangerine in the salad and the dressing! This salad for Thanskgiving is light and bright, the perfect side dish counterpart to the heftier holiday fare.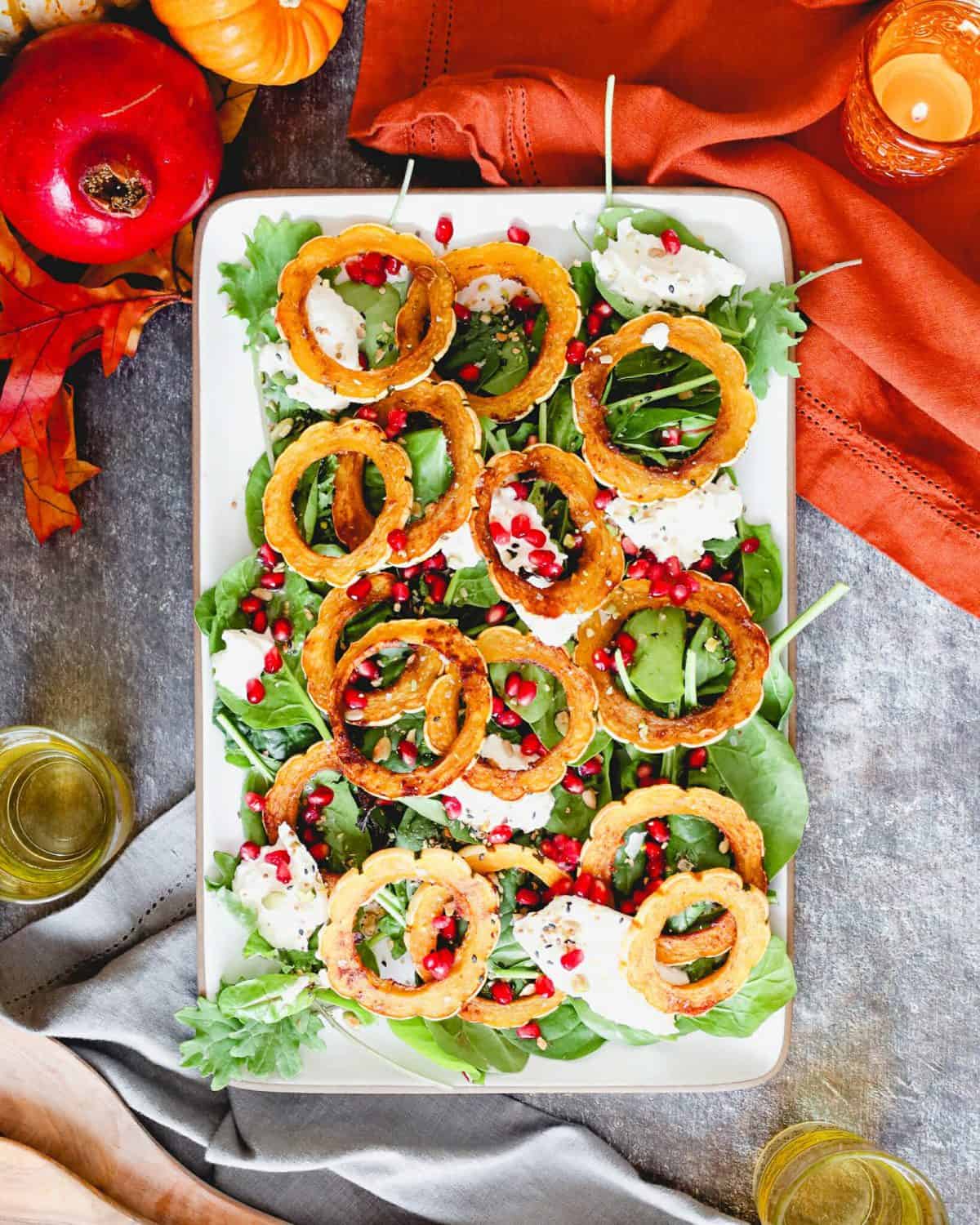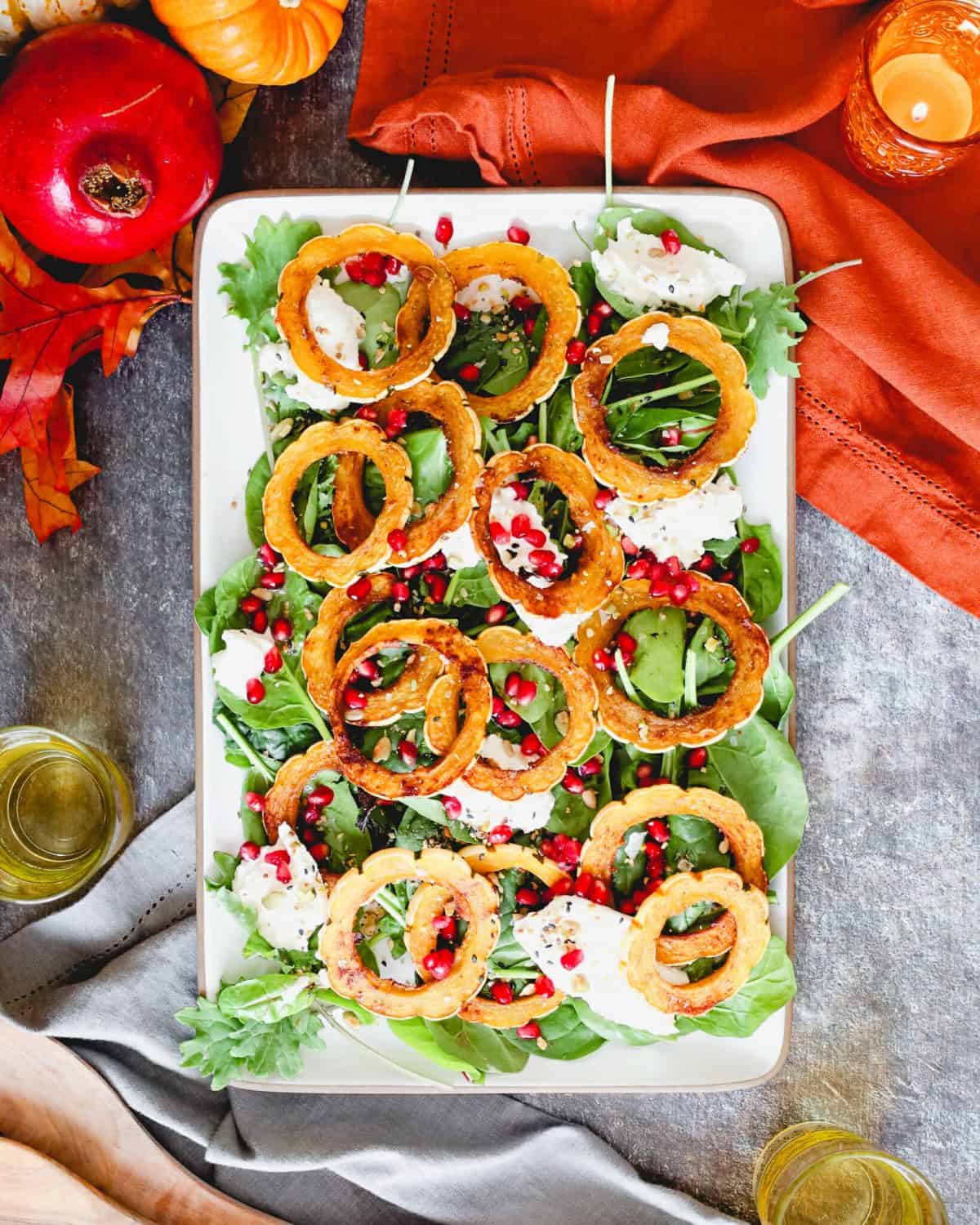 This salad for Thanksgiving from A Girl Defloured has a mixture of baby kale, spinach, and baby chard is topped with sweet rings of spiced roasted delicata squash, creamy burrata, bright pomegranate arils, and a sprinkle of nutty, crunchy dukkah. This unique salad is brimming with autumnal goodness.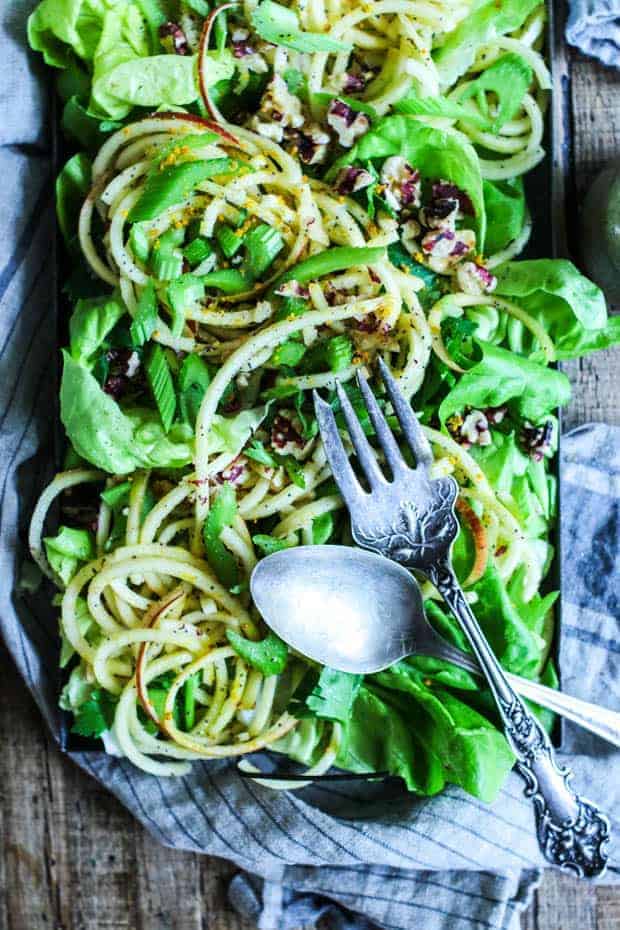 This salad for Thanksgiving from This Mess is Ours is not only easy to make, with ingredients that you probably already have on hand, but unlike some salads this one is super kid-friendly too!
Her kids love all of the ingredients, even the apple cider poppy seed dressing, and she says it is a HUGE hit with chunks of leftover turkey tossed in it after the Thanksgiving feast too!
Look for Granny Smith or Fuji apples for this tasty salad, both of which are grown in California!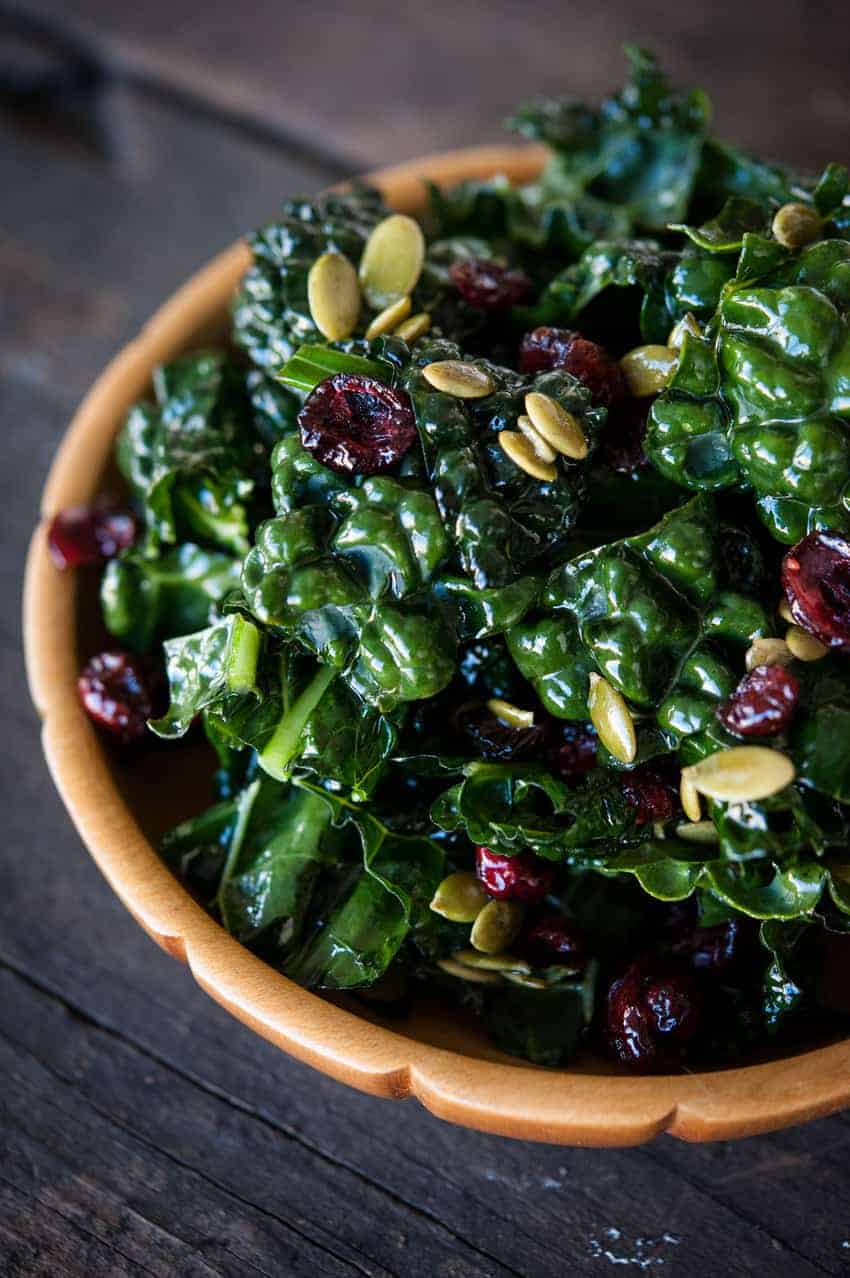 This salad for Thanksgiving from G-Free Foodie can be customized with your favorite mix-ins and flavors. Plus, it holds up well in the fridge and is totally easy to make! It's a solid holiday win!
Did you know California grows most of the nation's leafy greens? It's true!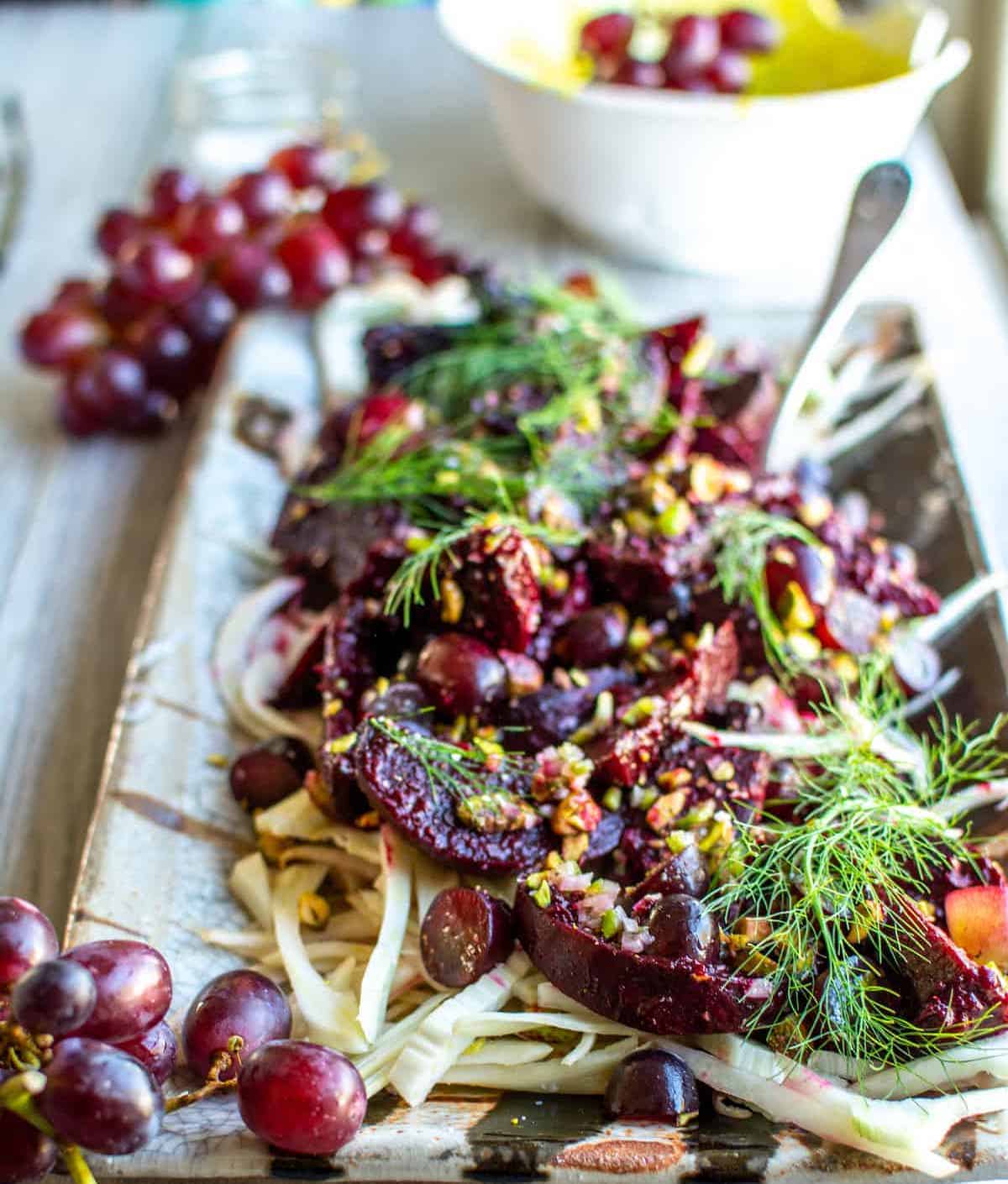 This salad for Thanksgiving from Hola Jalapeno has loads of texture from crunchy sliced fennel and pistachios and hits all the flavor profiles: Spicy serrano pepper dressing, fresh California grapes, salty roasted nuts, and earthy roasted beets.
But that's not even the most interesting thing about it. The grape marinade the beets get roasted in is a technique you'll use over and over again!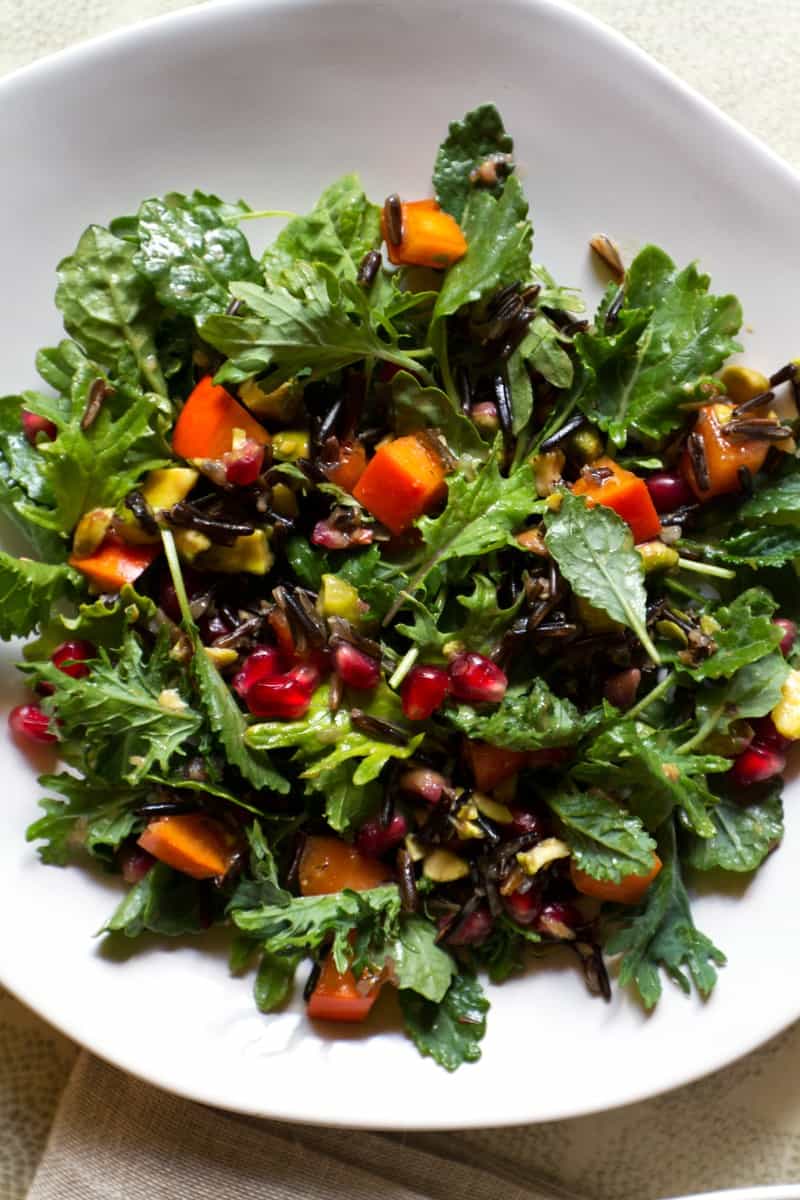 Consider this salad recipe from Salt and Wind the Little Black Dress of salad recipes — it works with virtually any holiday spread and can be dressed up or down depending on your preference.
Aida says she made this salad once for a holiday gathering and it has been requested from her family at every holiday table since. Consider yourself warned.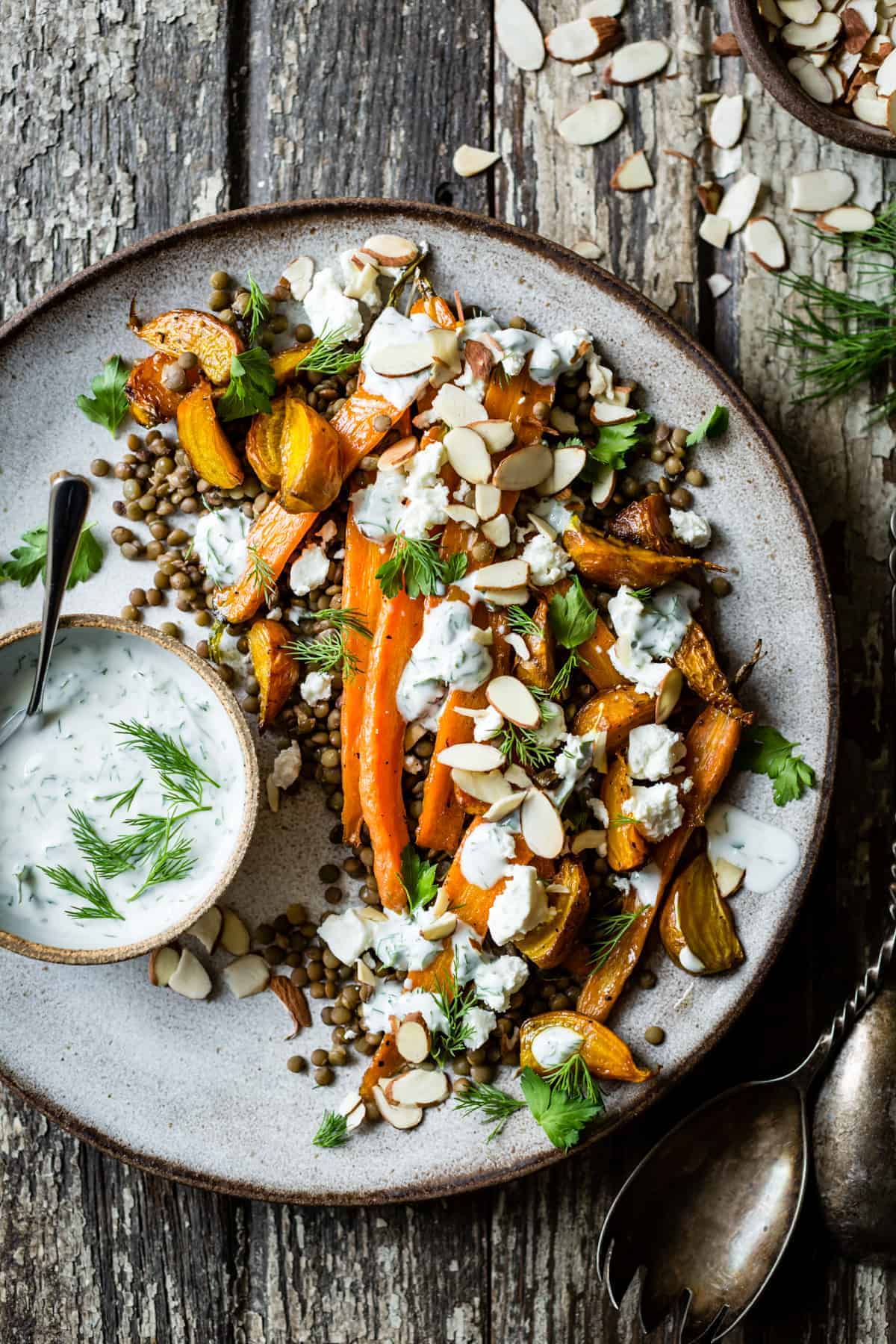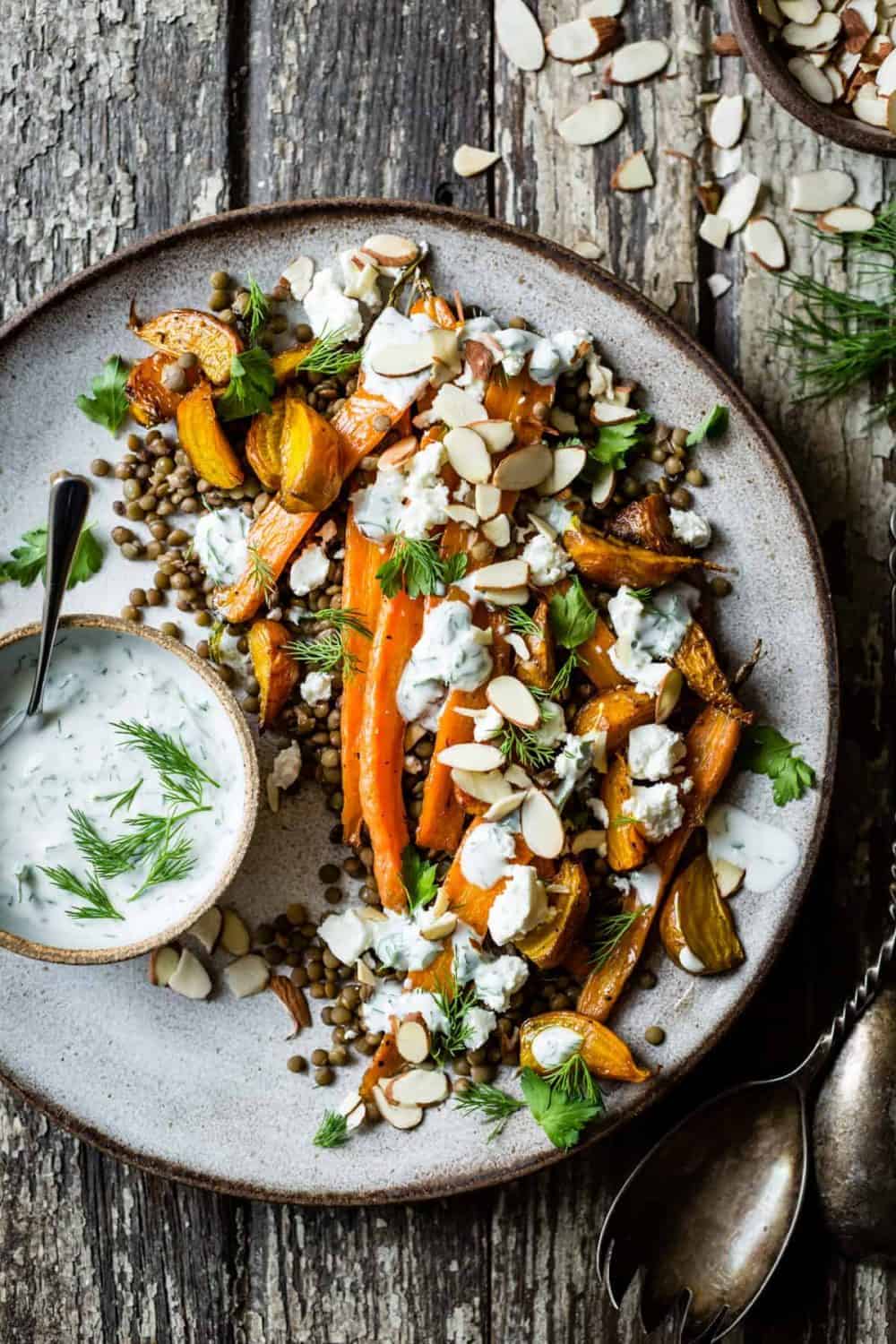 Now, this is a hearty salad for Thanksgiving from The Bojon Gourmet that the vegetarians at your table will go wild for! This holiday salad pairs warm lentils, roasted beets, and carrots with a tangy herbaceous yogurt sauce, briny feta, and crunchy almonds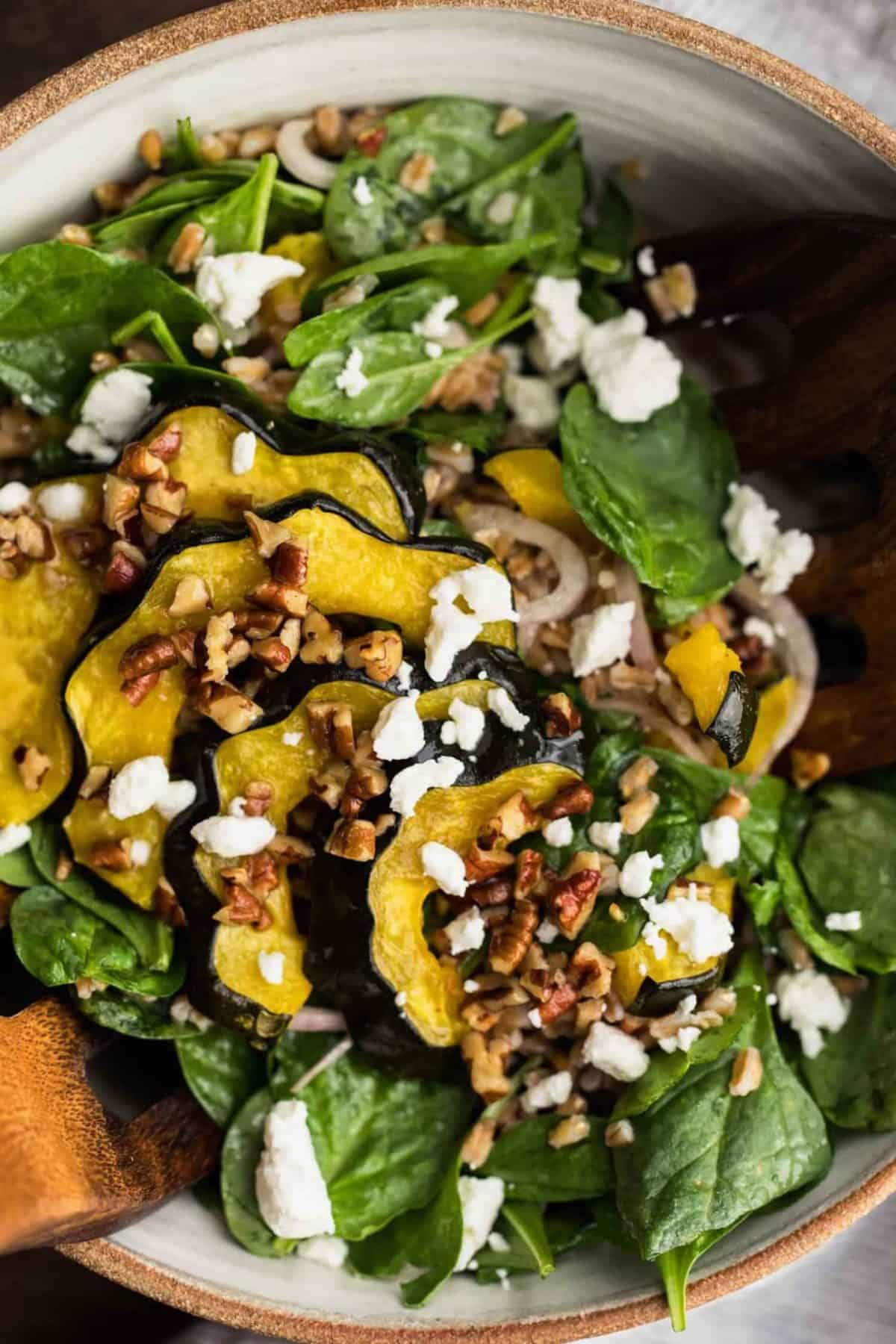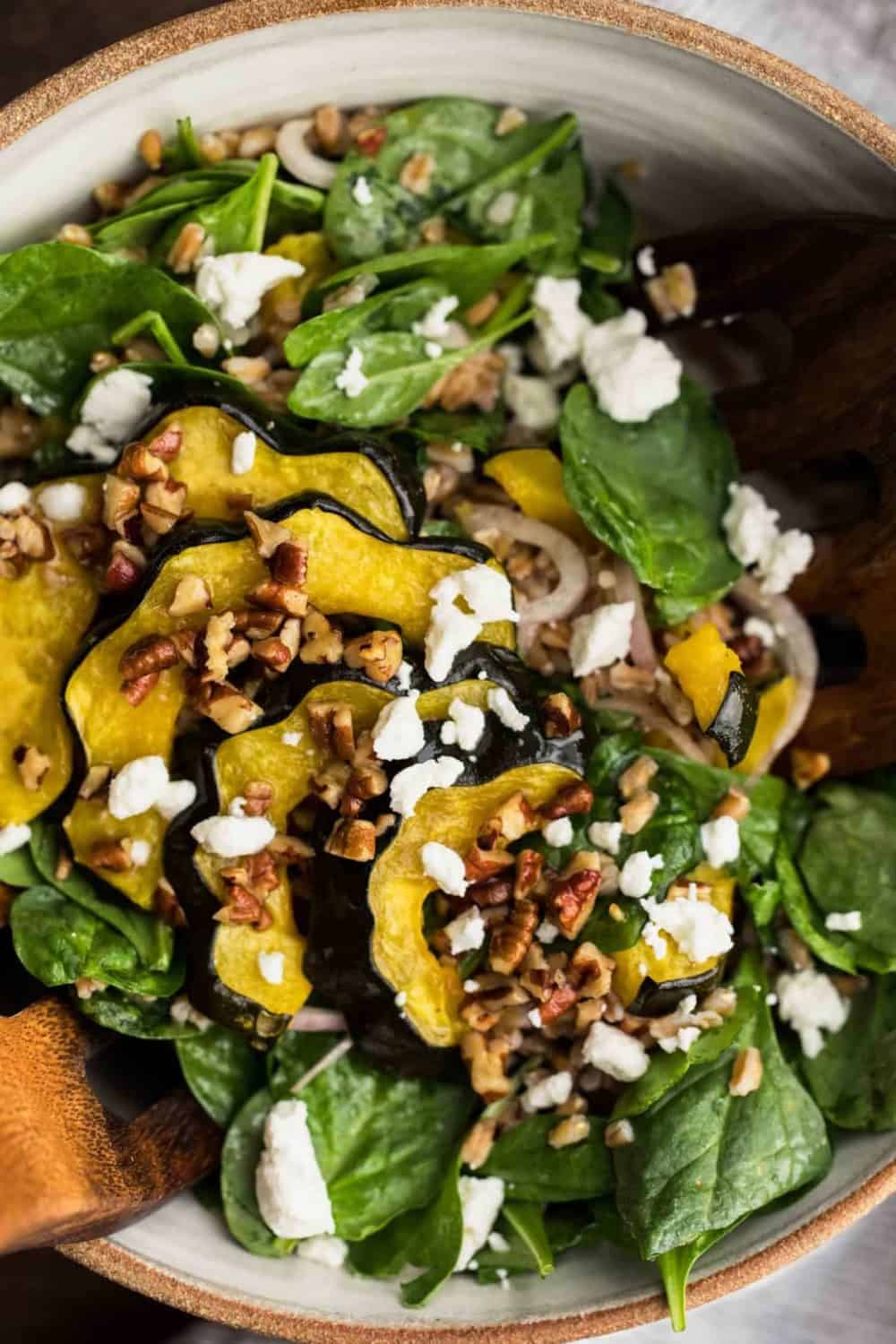 This hearty fall salad from Naturally Ella combines the flavors of roasted squash, creamy goat cheese and warm farro. Top it with an easy pecan vinaigrette!
Be sure to share your holiday salad creations with us! Snap a pic and tag us on social using #CAGROWN.
Craving more CA Grown goodness? Follow us on Pinterest for fresh and fabulous recipe inspiration!
Want more turkey-day ideas? Check out these appetizer & wine pairings, our ultimate Thanksgiving sides, and these persimmon recipes too!