CA GROWN Blog
Discover. Learn. Connect.
Thanksgiving Surplus Salad
November 23, 2016
Eat the Season!
Sign Up For Weekly Recipes
« Back to Recipes
Thanksgiving Surplus Salad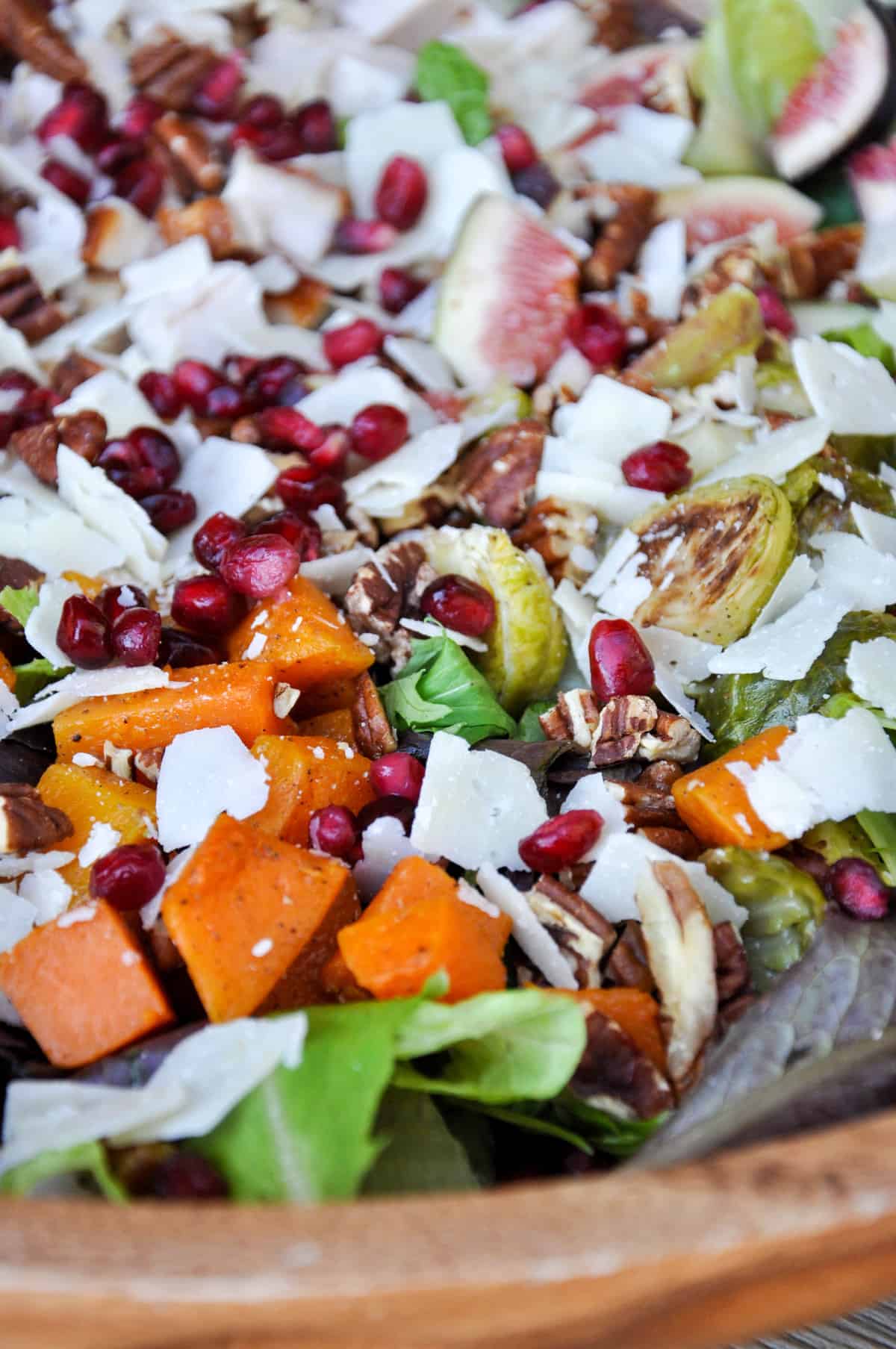 We all Know the Feeling…
Thanksgiving overload.
You should get up and run a mile to work off everything you ate, but the tryptophan has kicked in and all you want to do is lay on the couch and watch football.
Go ahead and go with it, but just make sure to try this salad the next day! Then all will be right with the world.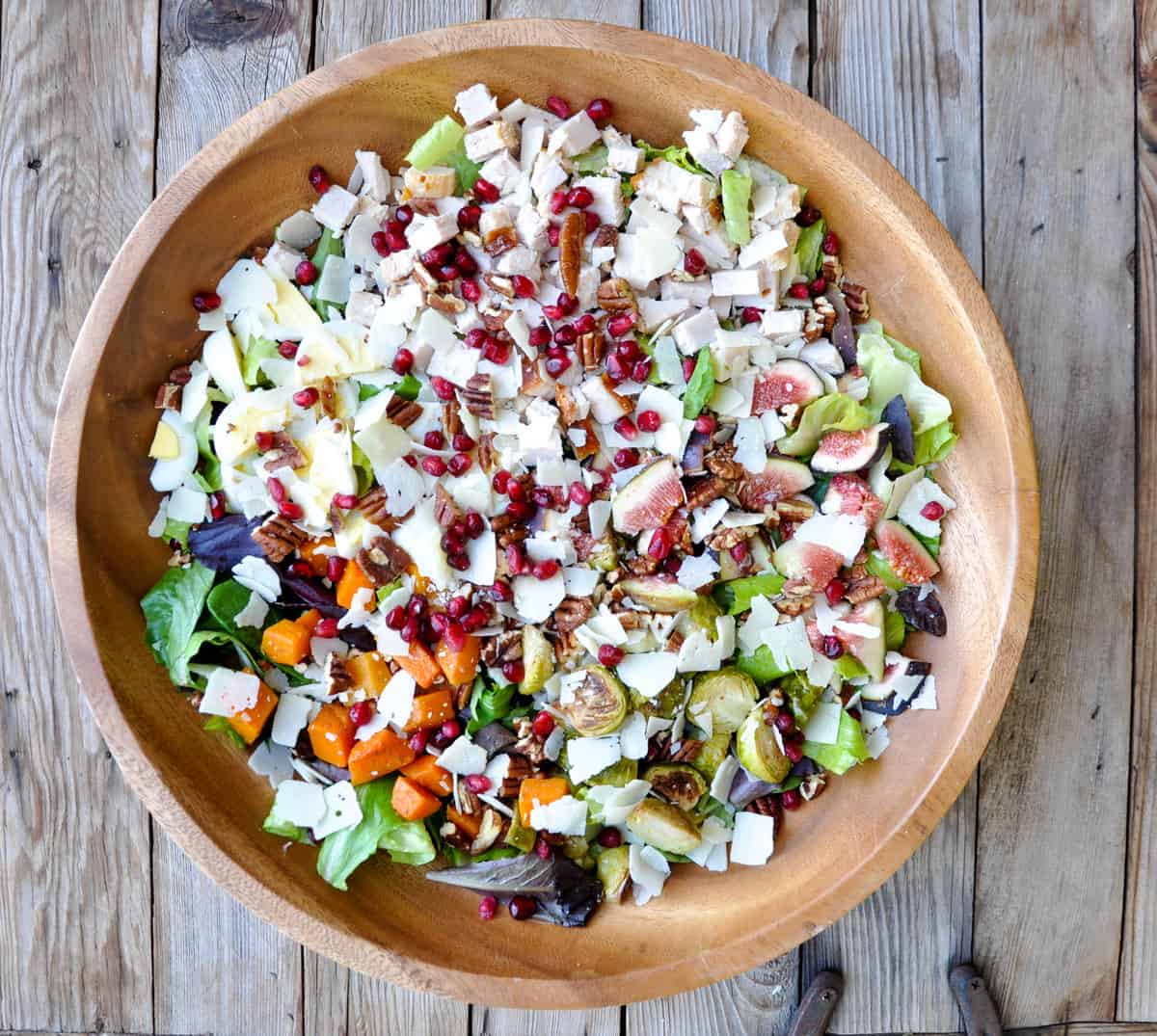 Lots of veggies and protein with a few surprises mixed in, all served on a bed of fresh greens. Fresh, light and nutritious, probably what your body needs the day after.
I purposely left out all traces of carbohydrates to keep your system from getting too bogged down again. Keep it light. You'll thank me later.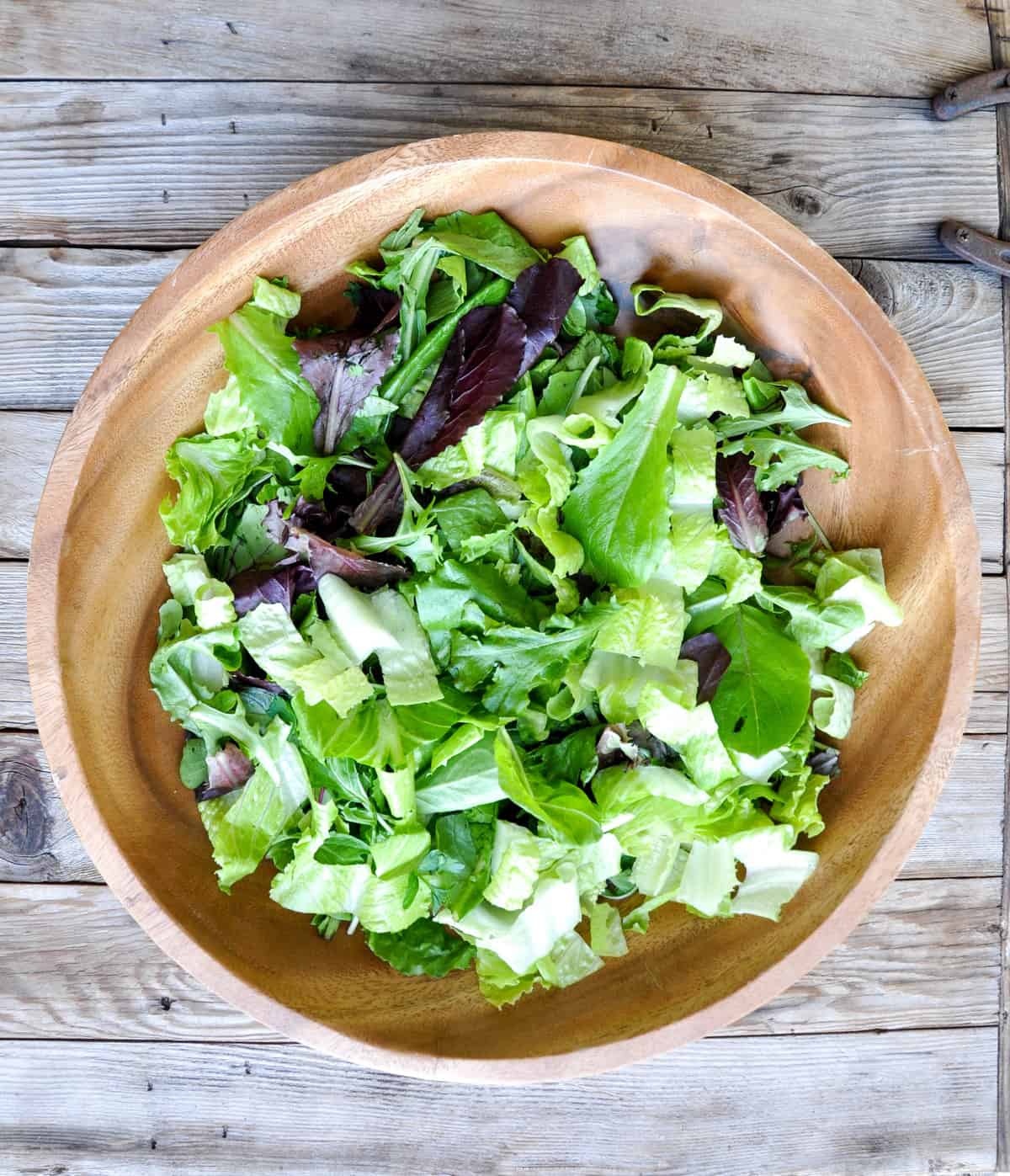 Start with a fresh bed of greens. I used romaine and spring mix combination.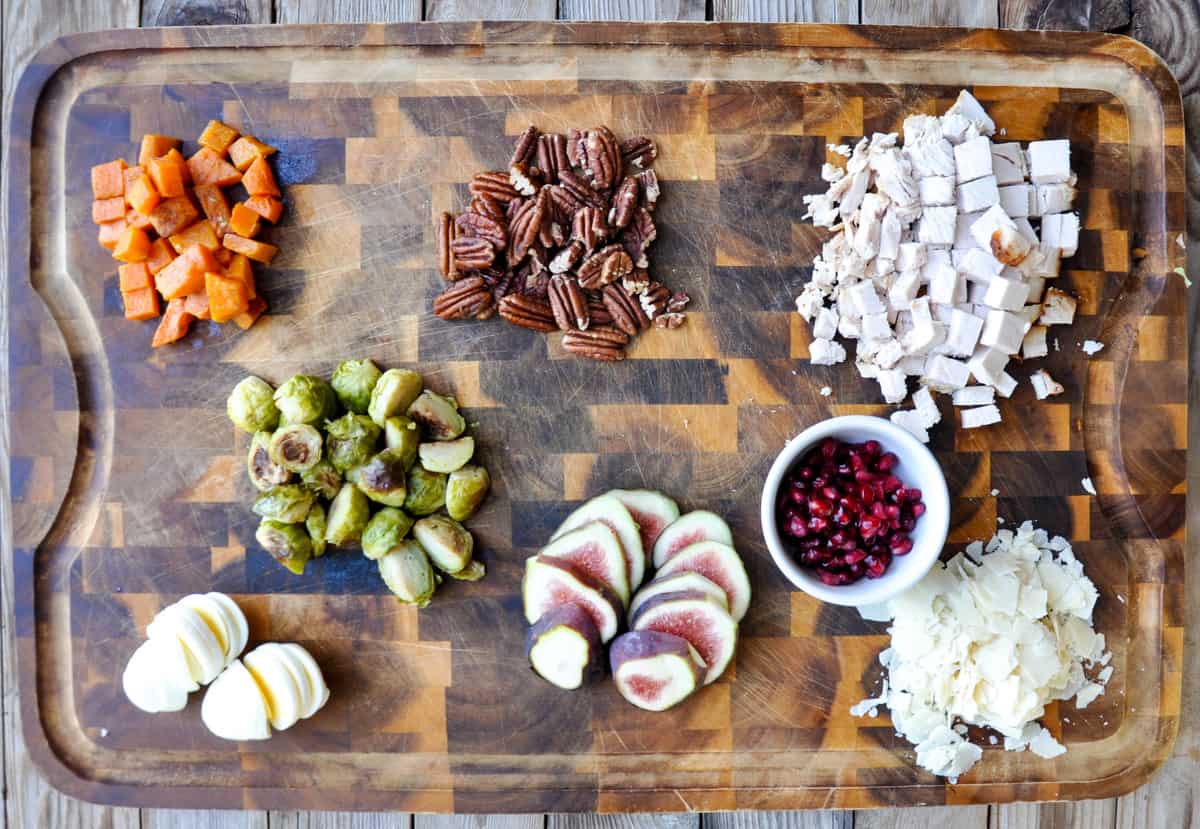 My leftovers are butternut squash and brussels sprouts from the Brussels Sprout & Butternut Squash Medley. I also had leftover figs from our Fig and Blue Cheese Appetizer. The pecans and pomegranate are from the Medley too! Hard boiled eggs were used for deviled eggs, and the crown jewel is the leftover turkey from our Foster Farms turkey. Yum!
Feel free to use whatever leftovers you have available. Green beans, ham, beets, just be sure to avoid anything that is high in carbohydrates.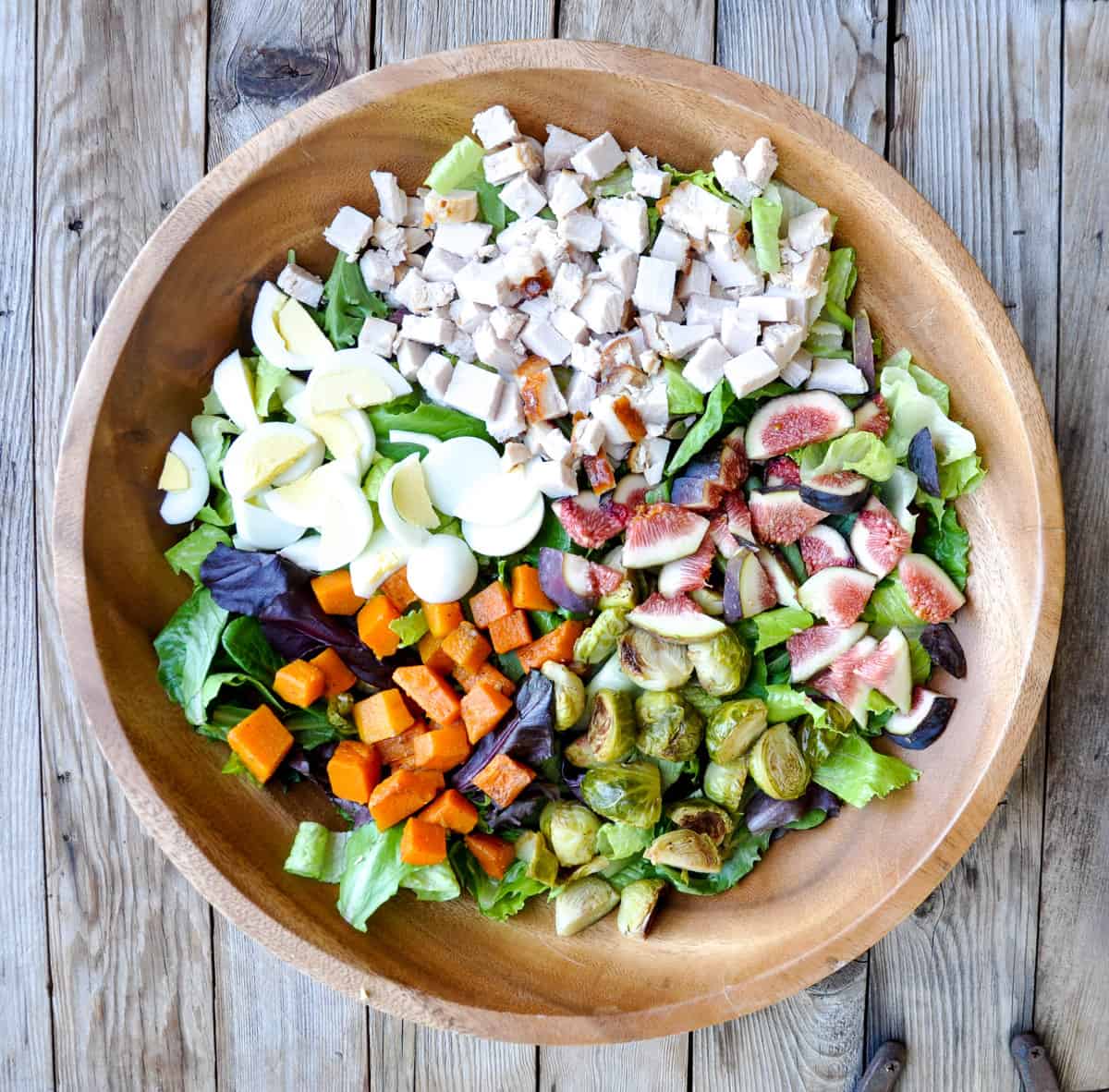 Add the protein and veggies to the top of the greens.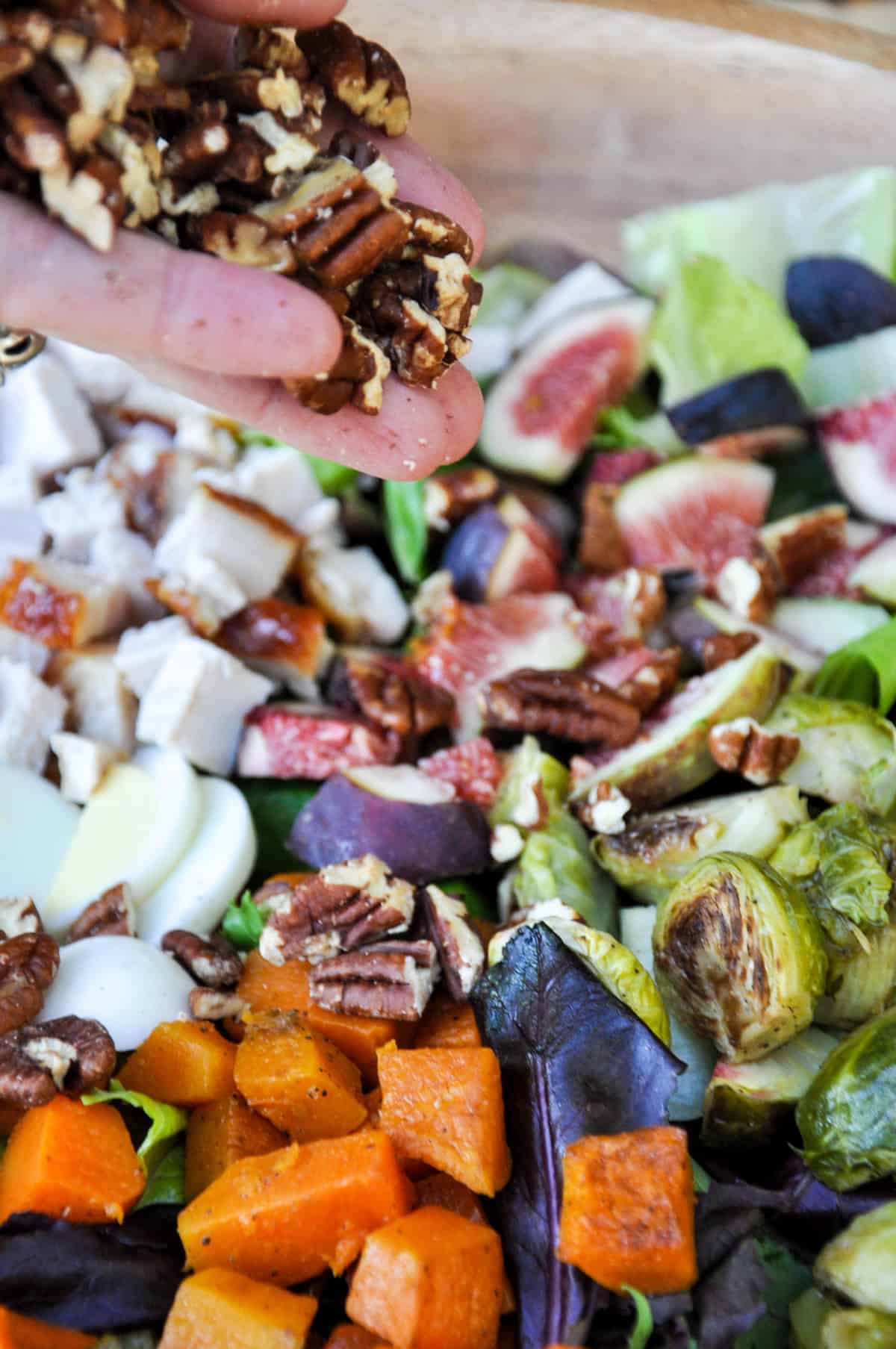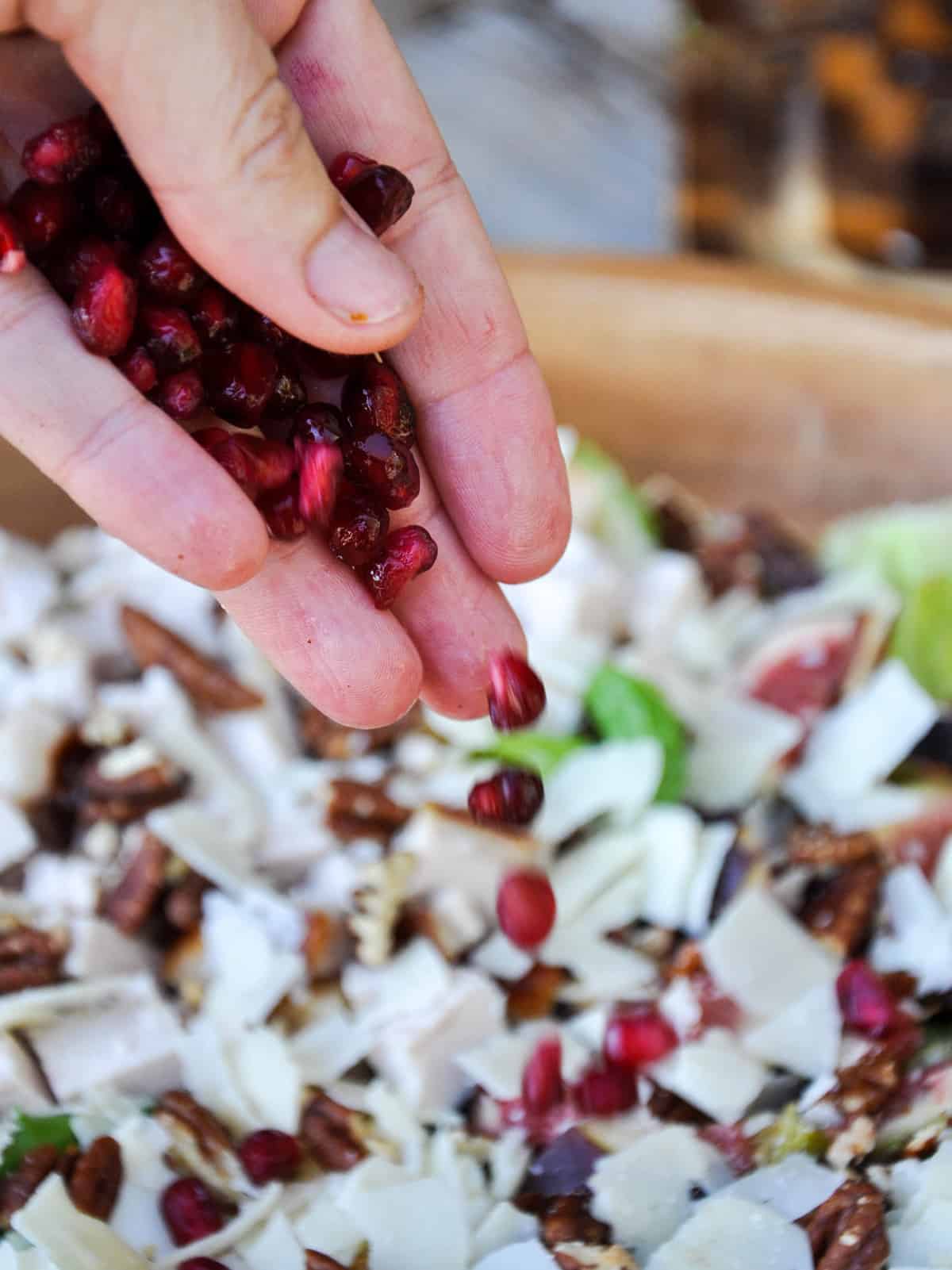 Top with all the lighter ingredients like any nuts, cheese and pomegranate arils.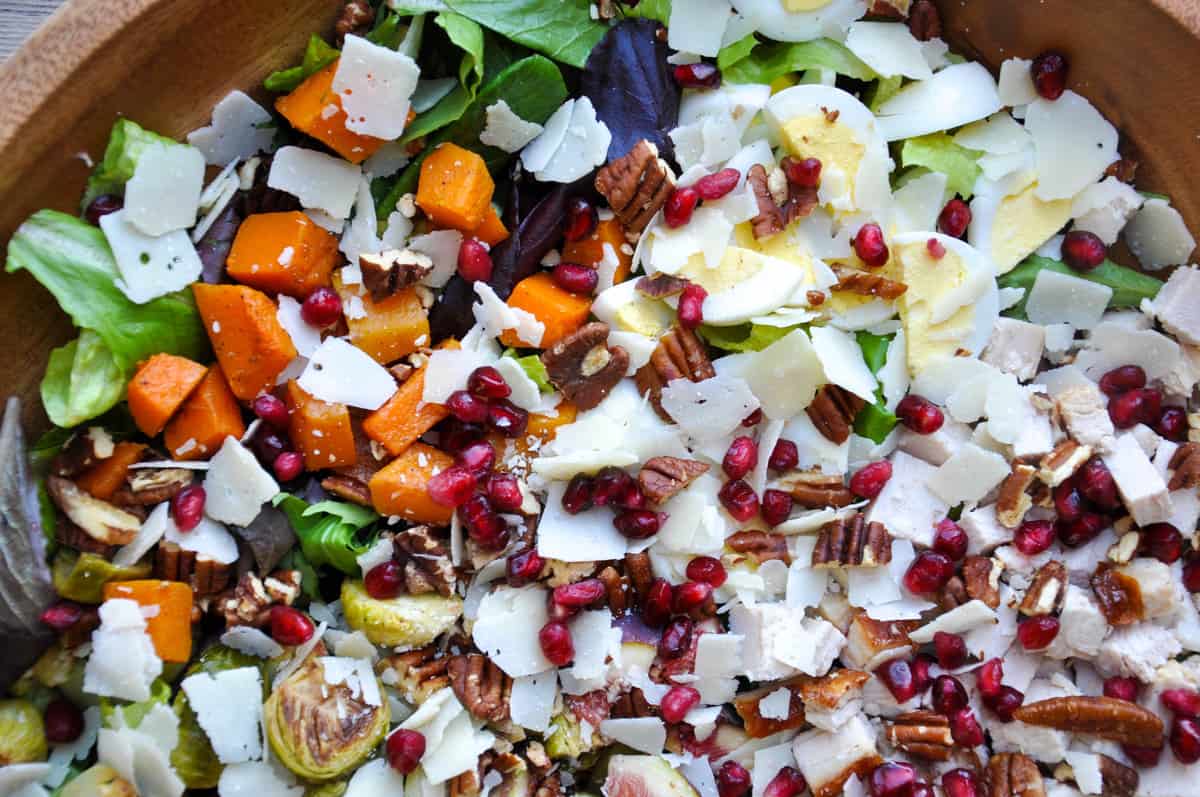 A bowl of Thanksgiving deliciousness!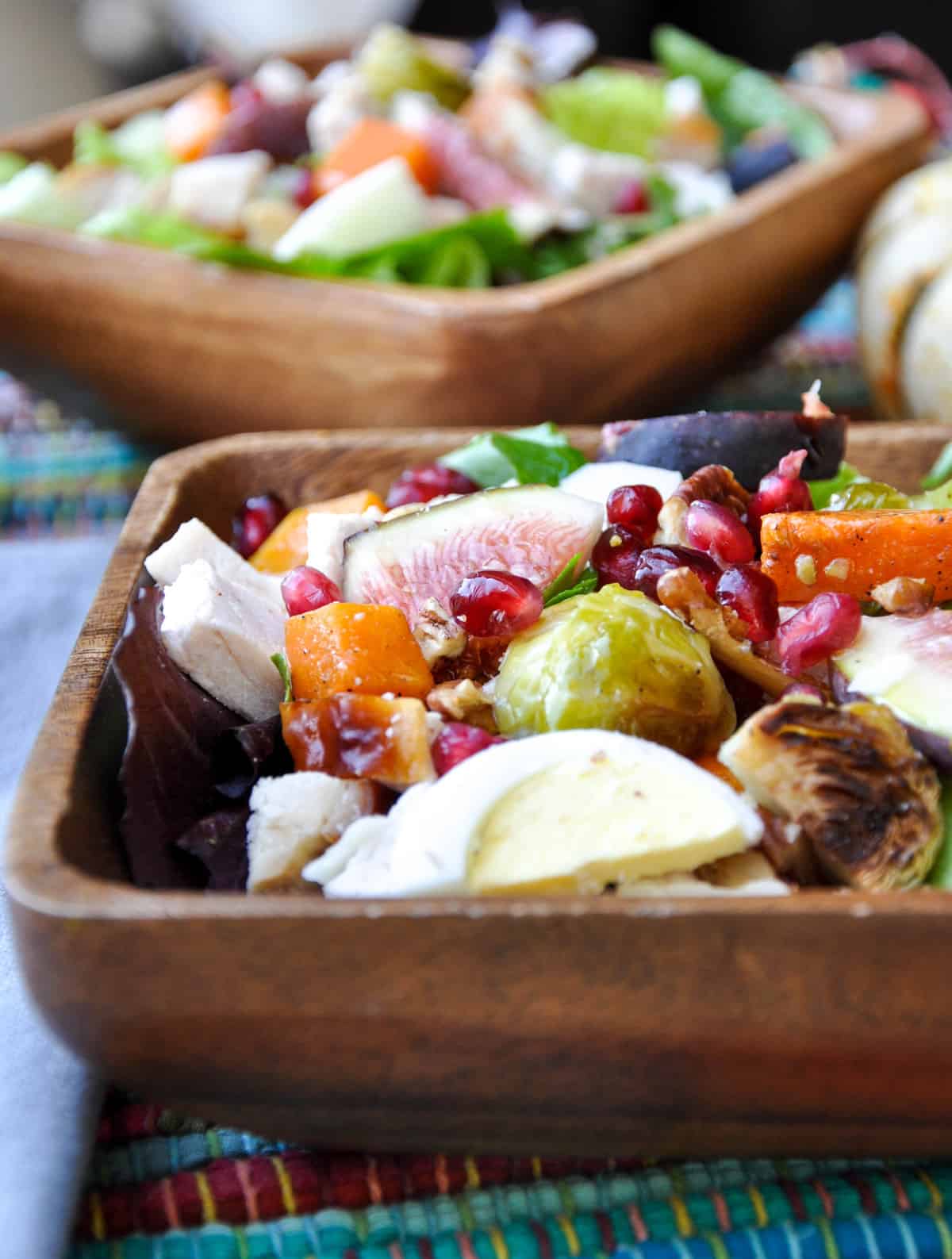 Feel free to use your favorite dressing! I opted to serve mine with a tangy orange vinaigrette, but I think a buttermilk ranch would be fabulous too.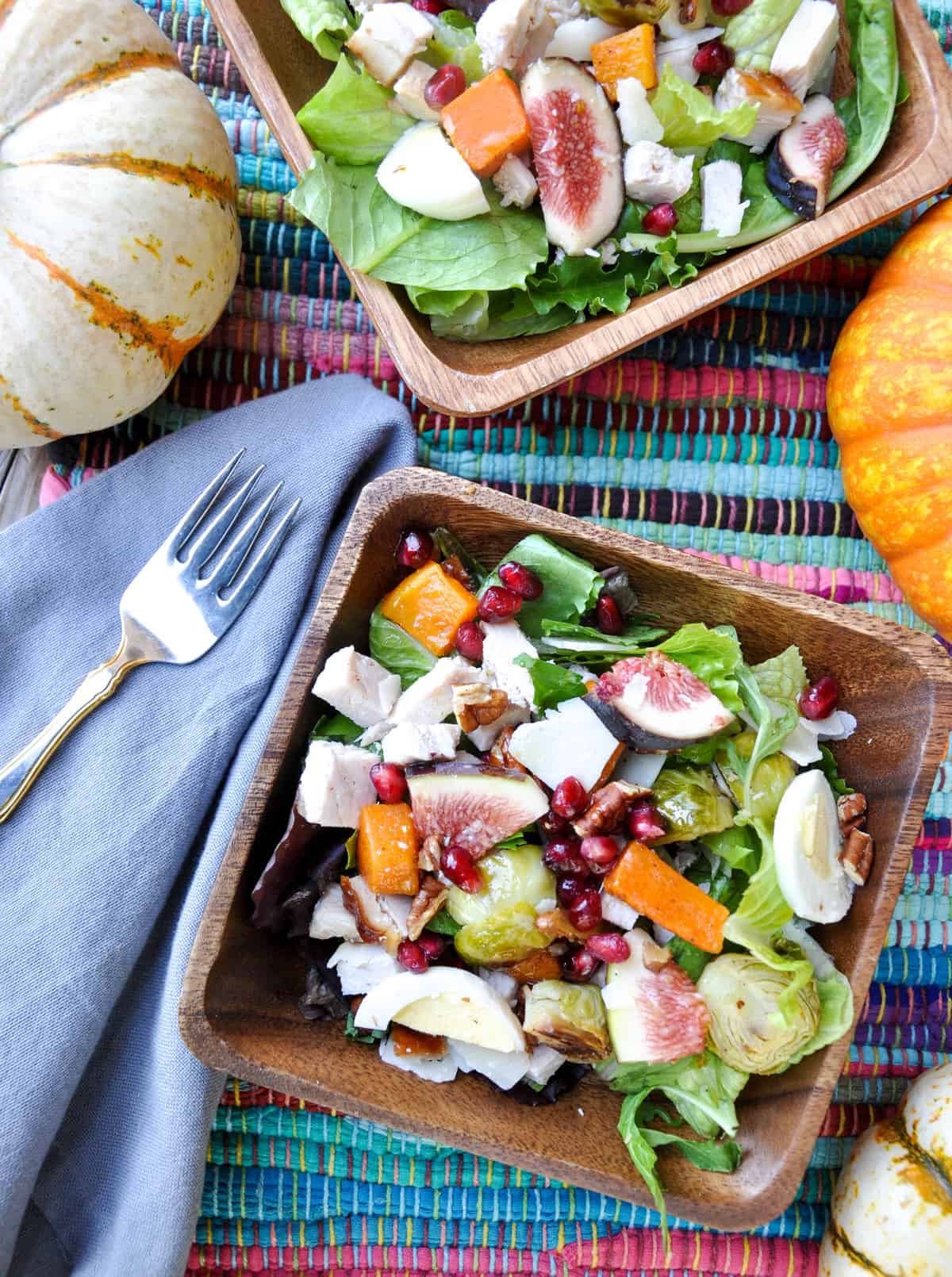 Cheers to lots of leftovers!