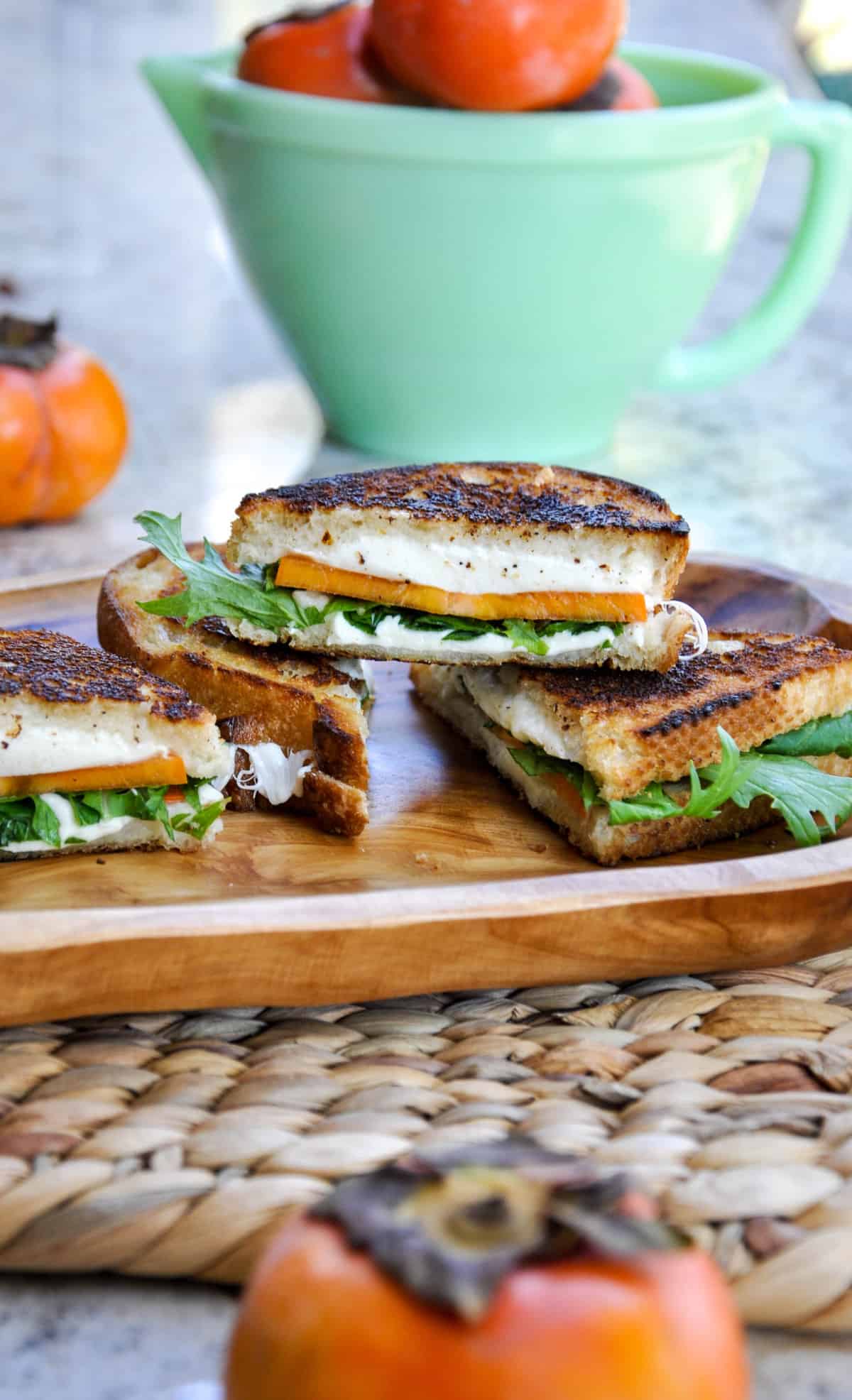 CA GROWN Blog
Discover. Learn. Connect.
Persimmon Grilled Cheese
November 30, 2016
Eat the Season!
Sign Up For Weekly Recipes
« Back to Recipes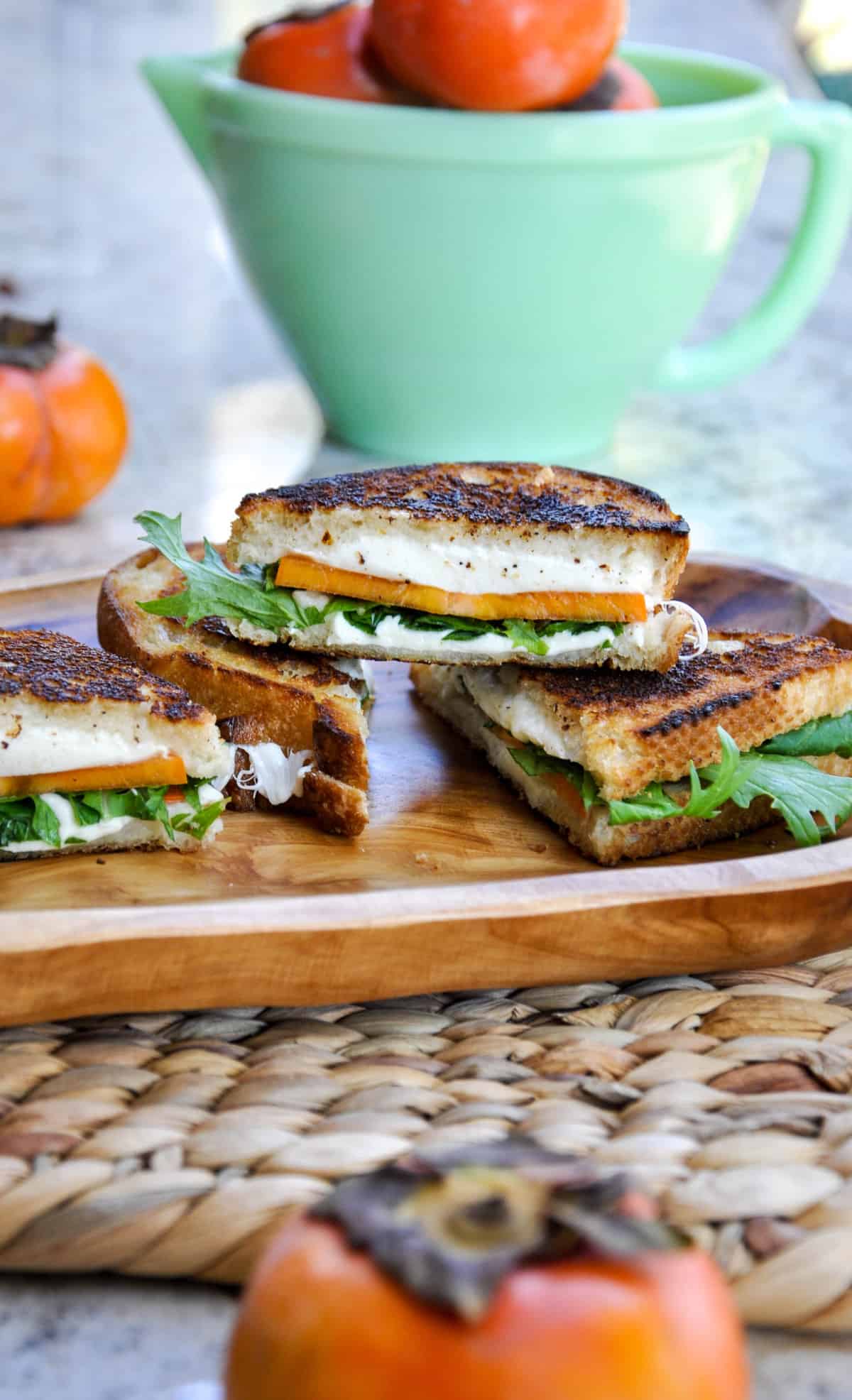 Persimmon Grilled Cheese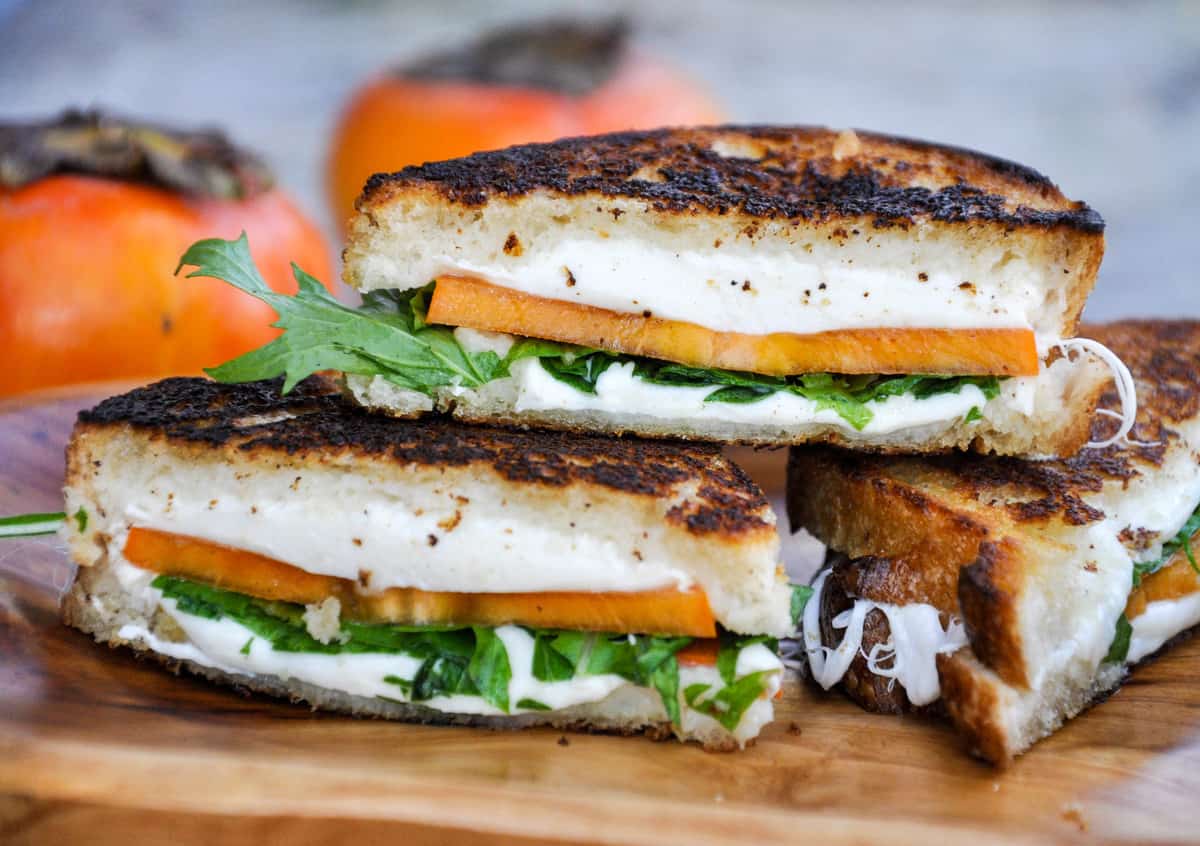 Persimmon Season is Here!
Although you won't want to blink, because it's a short one! For most other states, persimmons can seem like an out-of-reach, exotic fruit that people only dream of getting their hands on! Here is your chance to take full advantage of this delicious, California native in an entirely new way this year.
How about adding it to your grilled cheese! The persimmon lends a slightly sweet flavor and is the perfect compliment to the spicy arugula and salty cheese nestled between two pieces of fresh sourdough bread. The persimmon's texture is similar to that of a firm tomato, so don't worry about it getting too soft in the sandwich.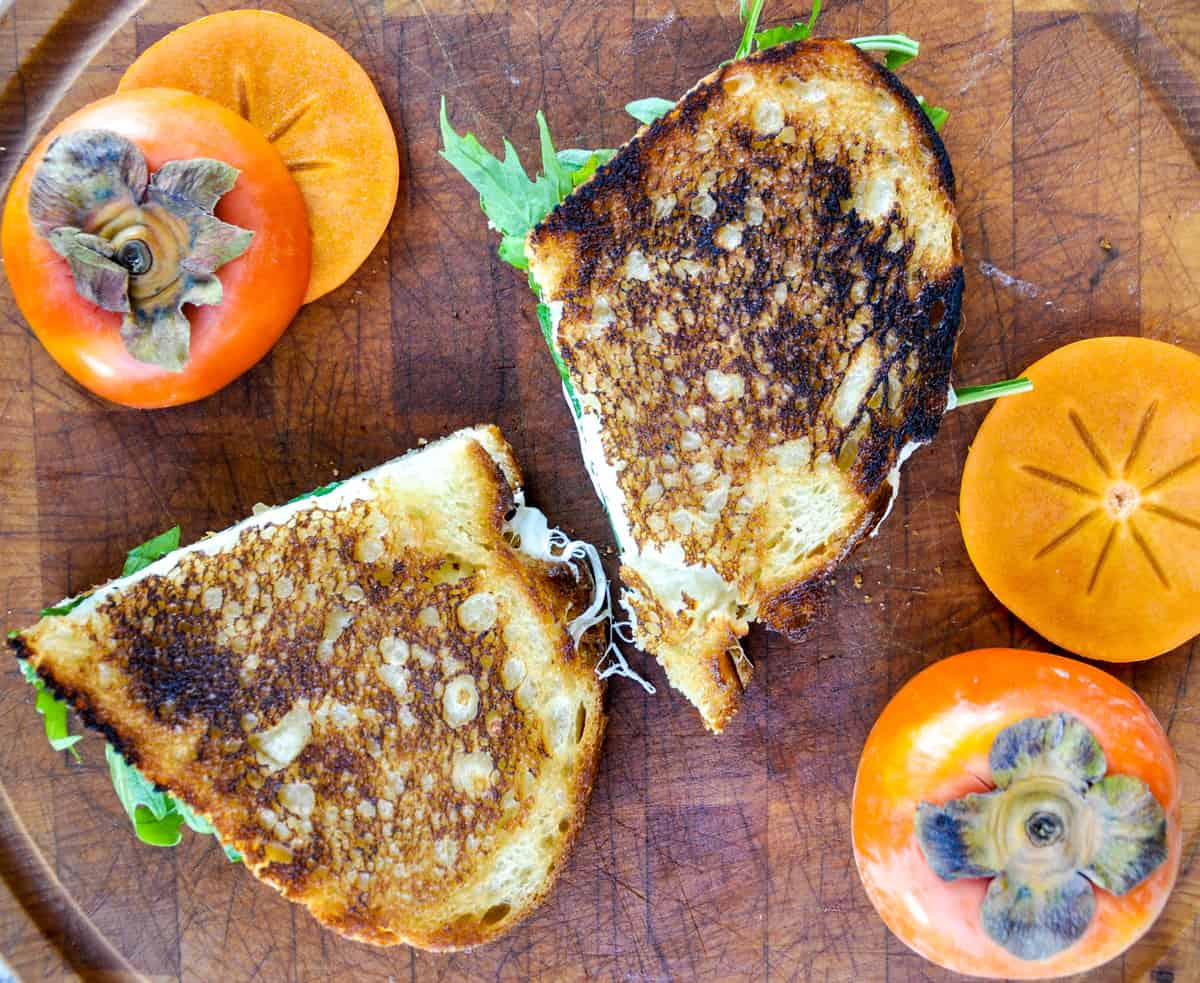 Gooey, crispy, grilled cheese goodness!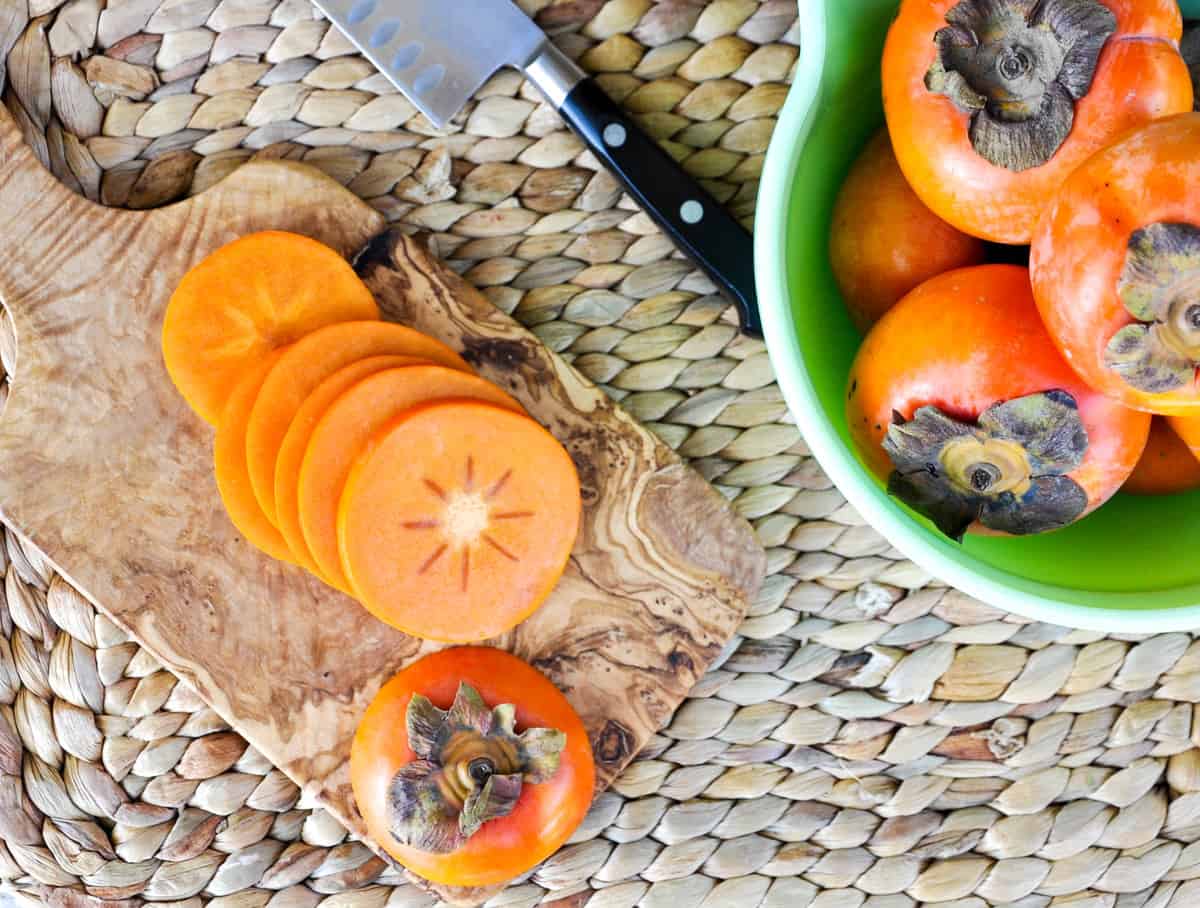 Of course, we started with fresh and firm Fuyu persimmons straight from California. I bought these at my local Costco.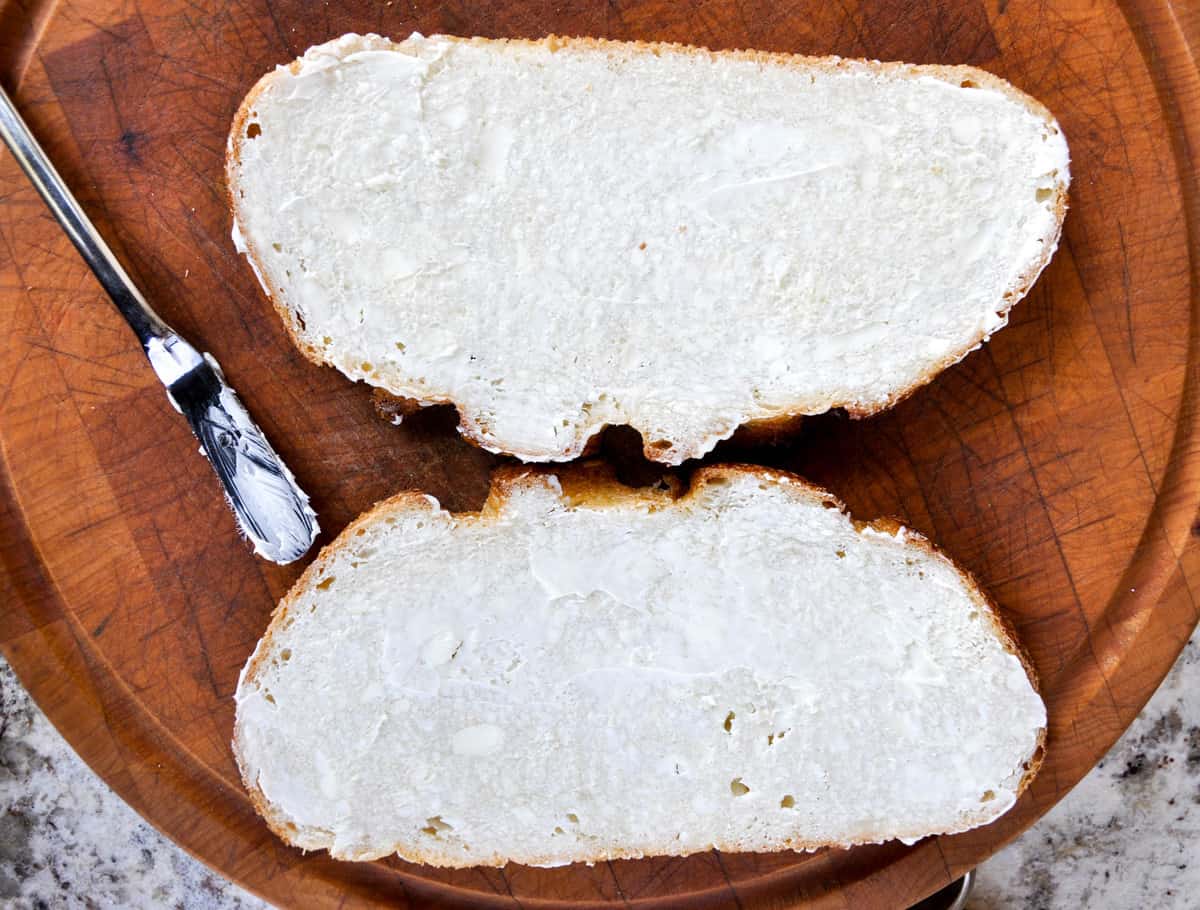 The key to a crispy, crunchy, evenly toasted grilled cheese is to butter each side of the bread all the way to the edges. Only butter one side (the side being put face down onto the skillet) of each piece and set one slice in the hot skillet.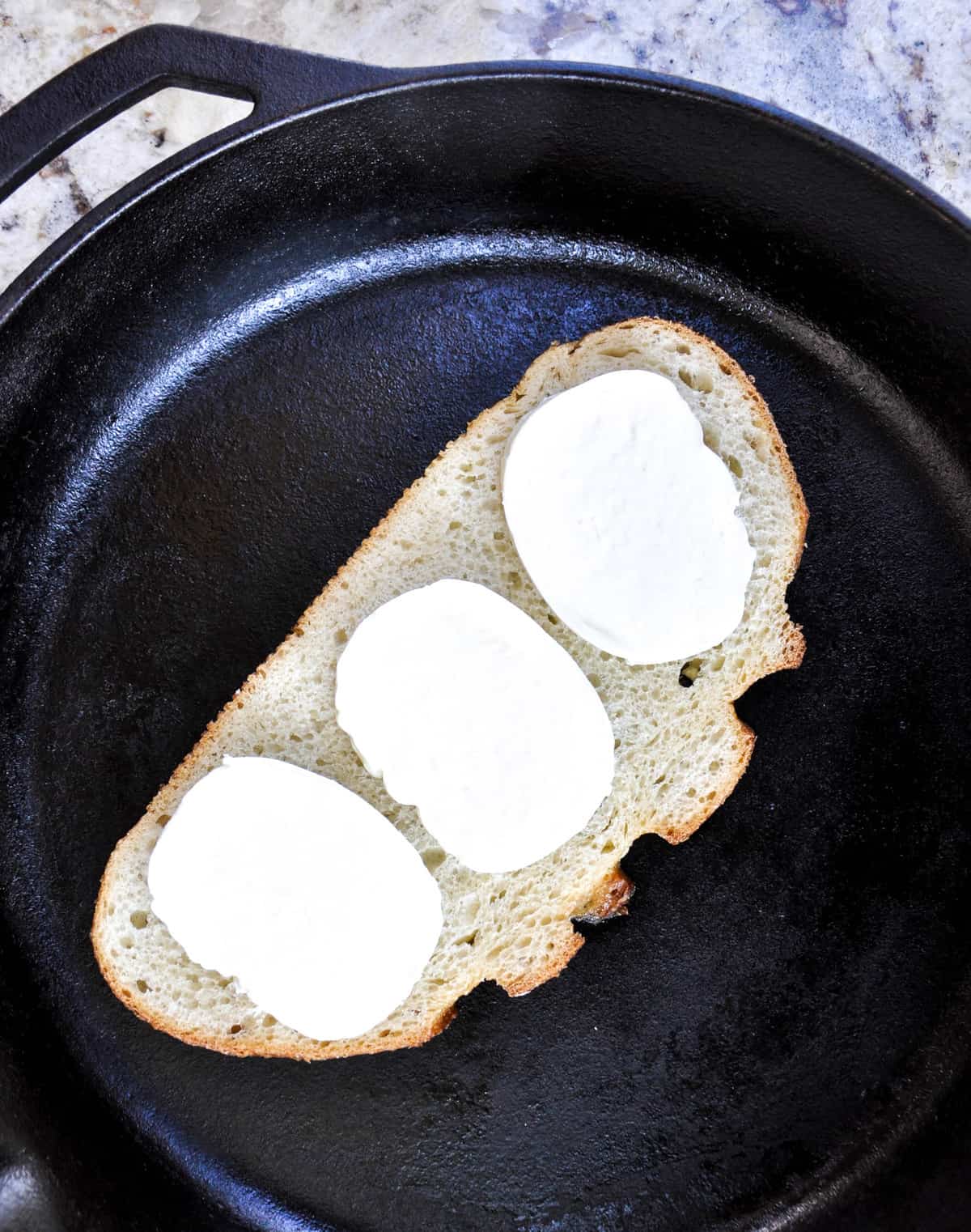 Top with fresh mozzarella.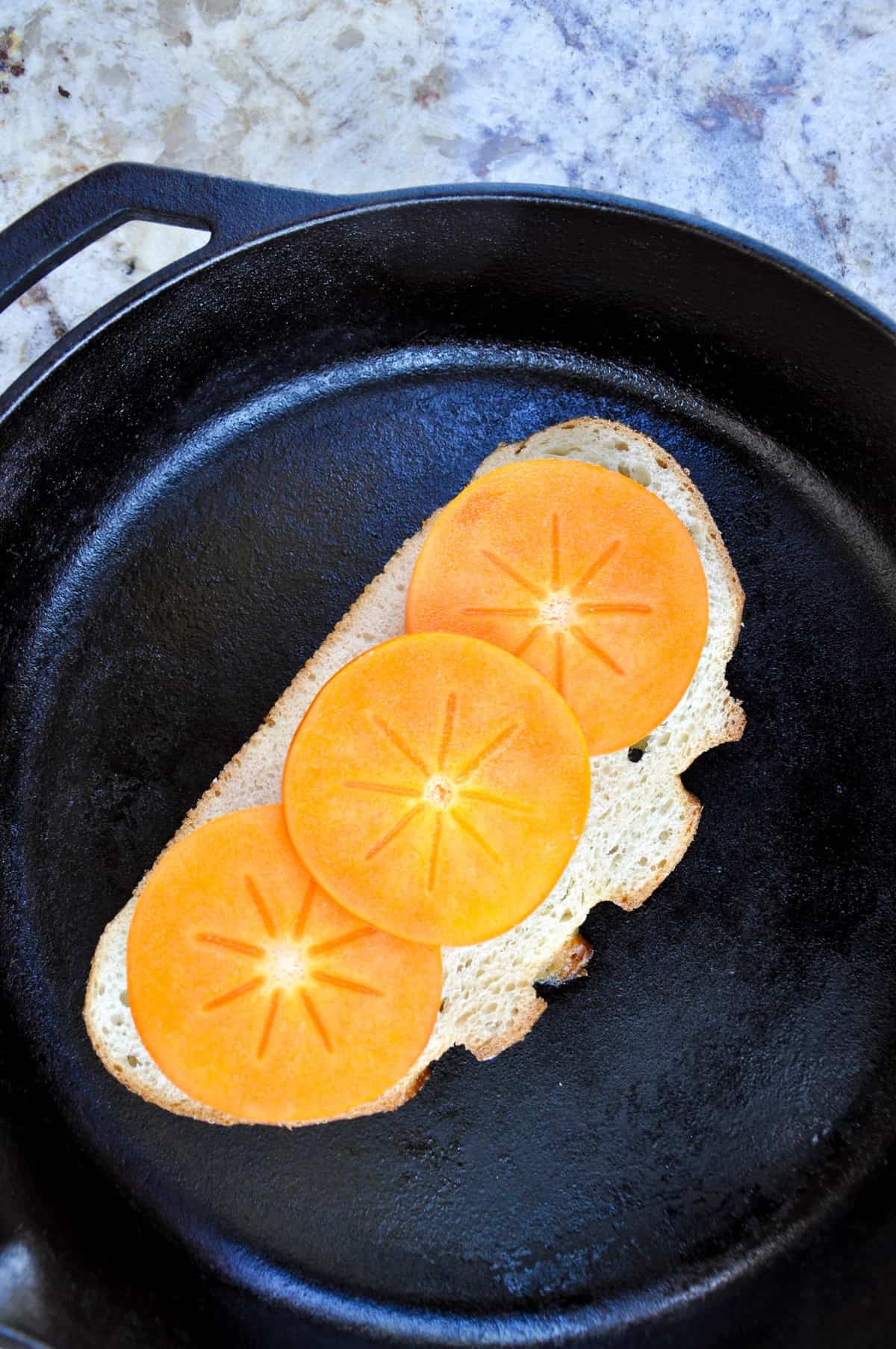 Top the cheese with three large slices of persimmon. Add another layer of mozzarella and add the other slice of bread, buttered side face up and grill for several minutes on each side, making sure not to burn the bread. You can lower the temperature if needed.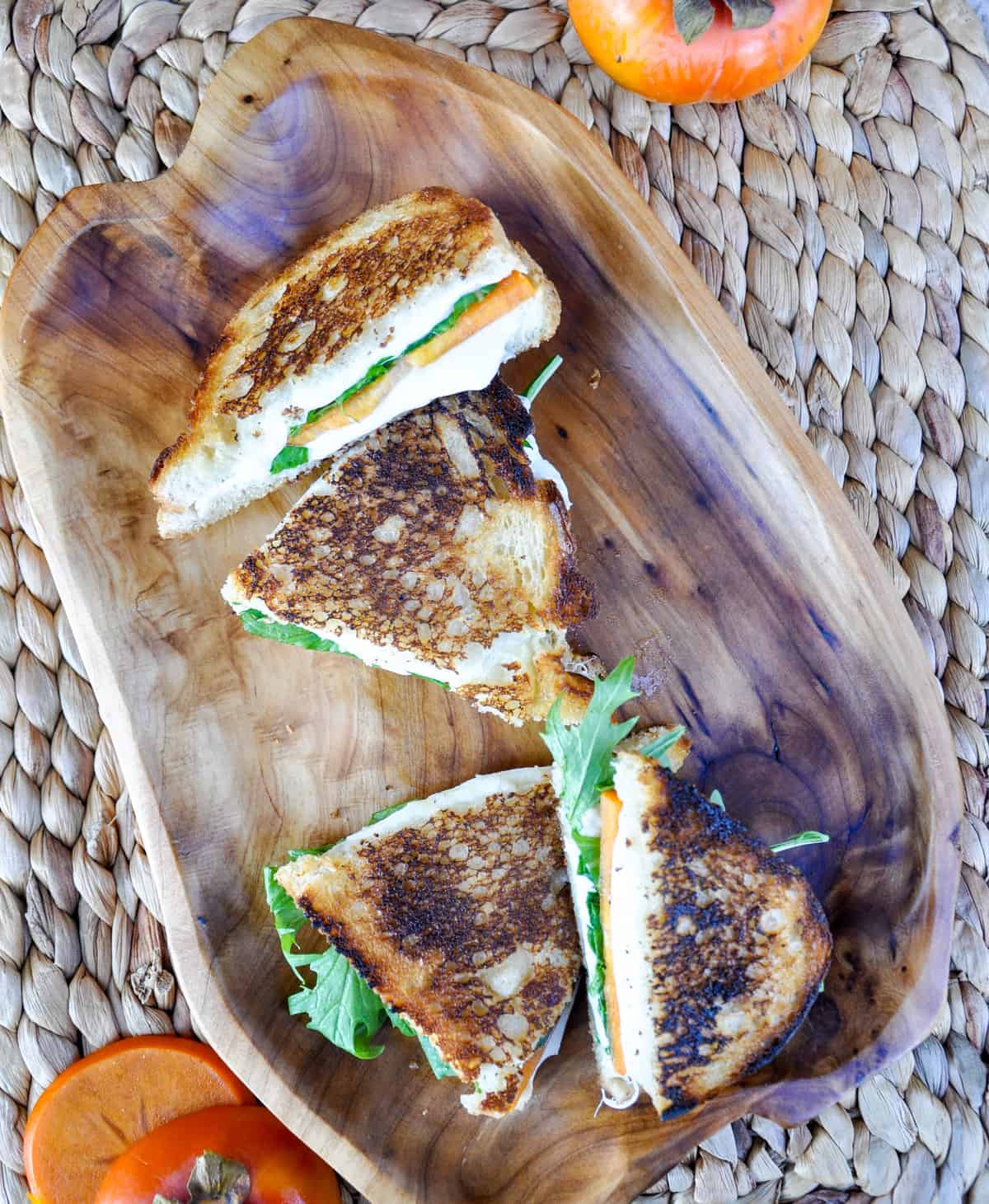 Once the cheese is melted, open the sandwich up and add the arugula. Close it back up and using a sharp knife, slice into handy sections.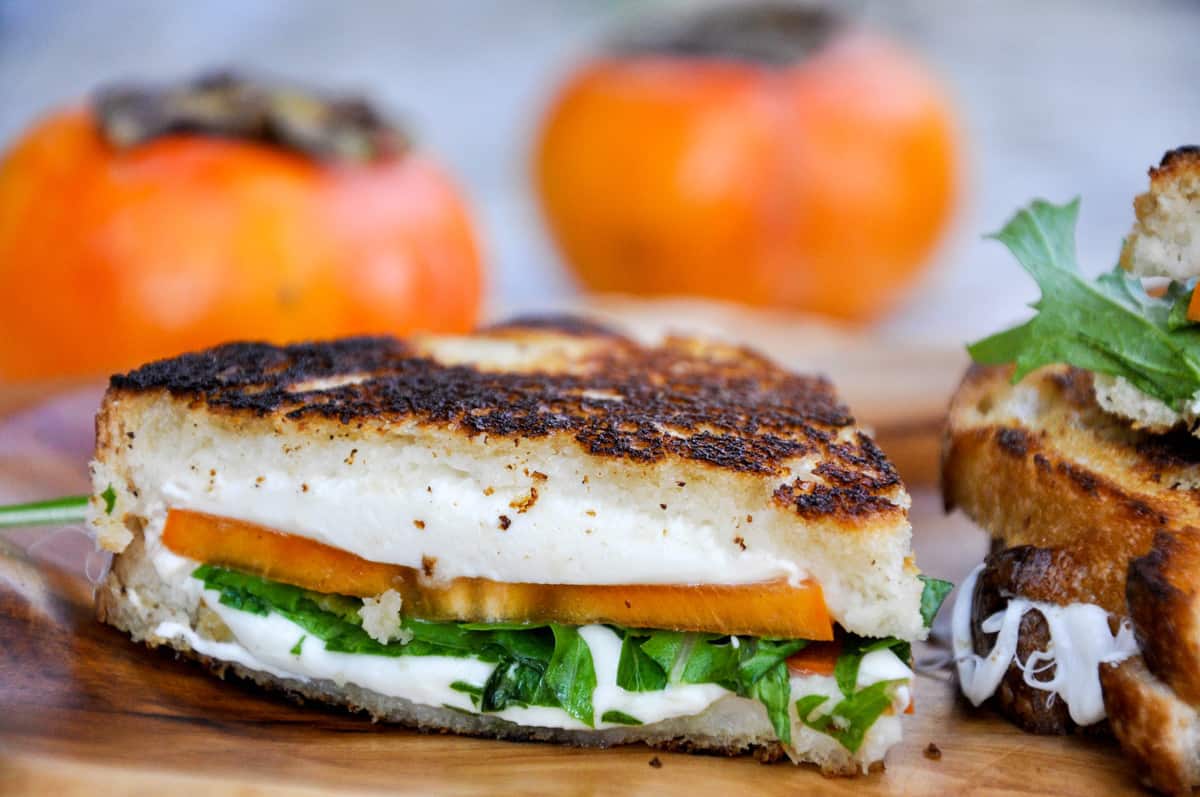 Two Thumbs up for Persimmon Season!
Persimmon Grilled Cheese
2016-11-29 14:01:30
Serves 2
Ingredients
1 Fuyu persimmon, sliced thin
10 thick slices fresh mozzarella
Handful of arugula
4 slices sourdough bread
Butter, room temperature
Instructions
Butter one side of each of the slices of bread. Heat up skillet to medium
Place buttered slice face down onto skillet. Add a layer of mozzarella, layer of persimmon, and another layer of mozzarella. Toast until cheese is melted
Remove from skillet and open up to add arugula to sandwich
Slice and enjoy!
Adapted from Inspiration
California Grown https://californiagrown.org/