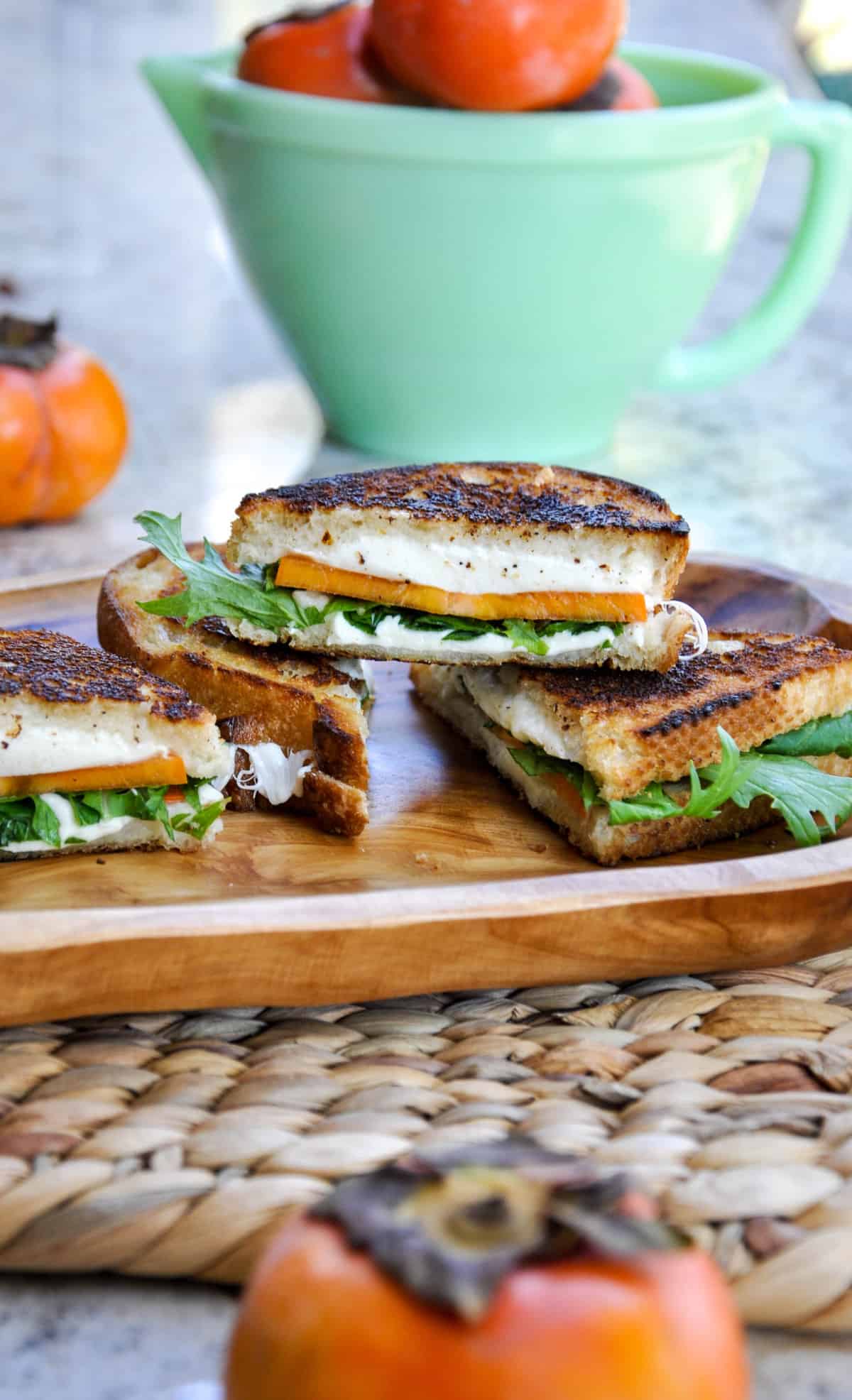 CA GROWN Blog
Discover. Learn. Connect.
Easy Persimmon Recipes You Should Try; Persimmon Grilled Cheese
November 30, 2016
Eat the Season!
Sign Up For Weekly Recipes
« Back to Recipes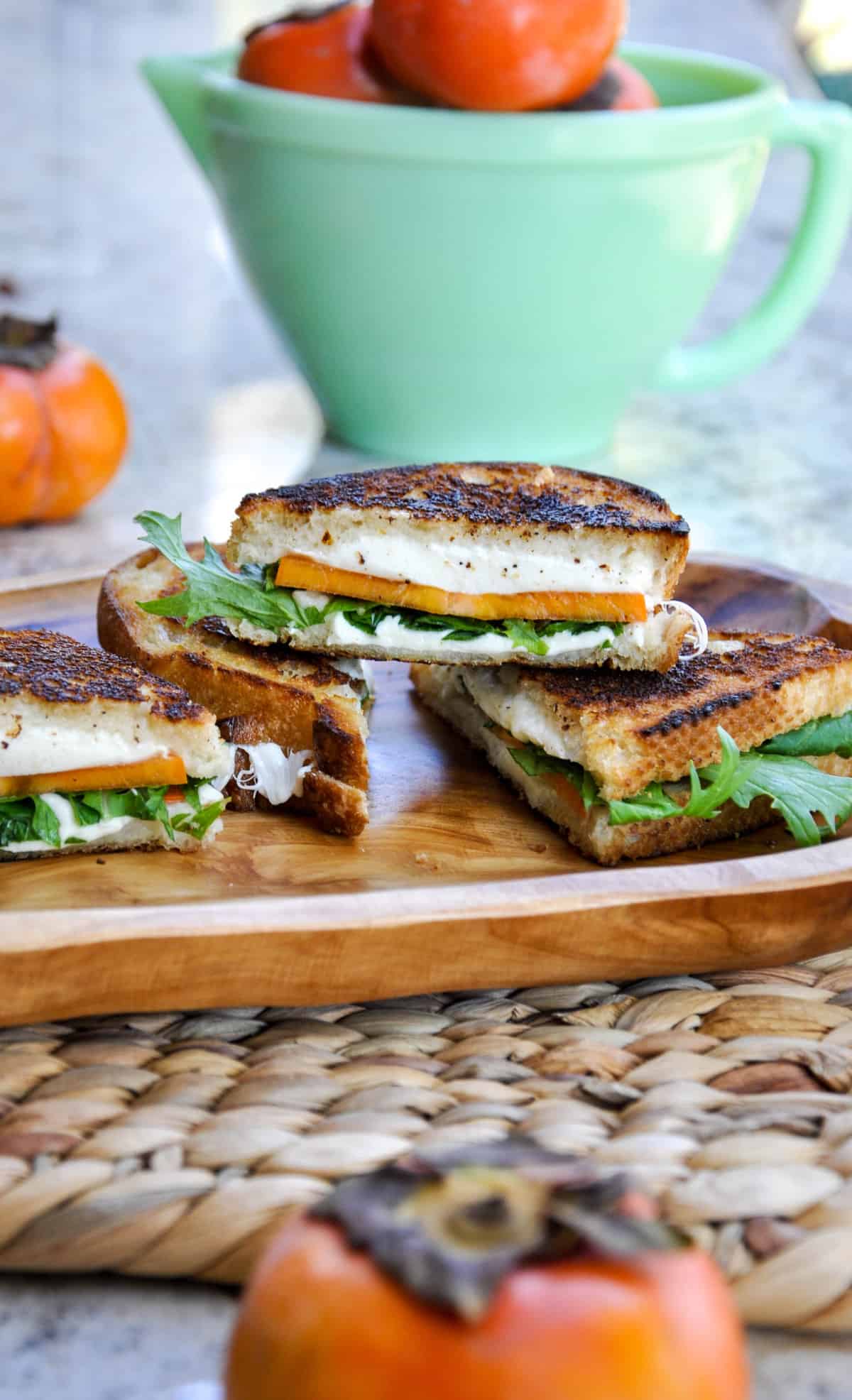 Easy Persimmon Recipes You Should Try; Persimmon Grilled Cheese
Persimmon season is upon us, although you won't want to blink, because it's a short one! No doubt, you will want to eat as many Persimmon recipes as you can the next couple of months before they are gone.
Take our easy recipe for Persimmon Grilled Cheese for example. The slices of ripe persimmon in this sandwich lend a slightly sweet flavor which complements the spicy arugula, salty cheese, and toasted sourdough bread perfectly.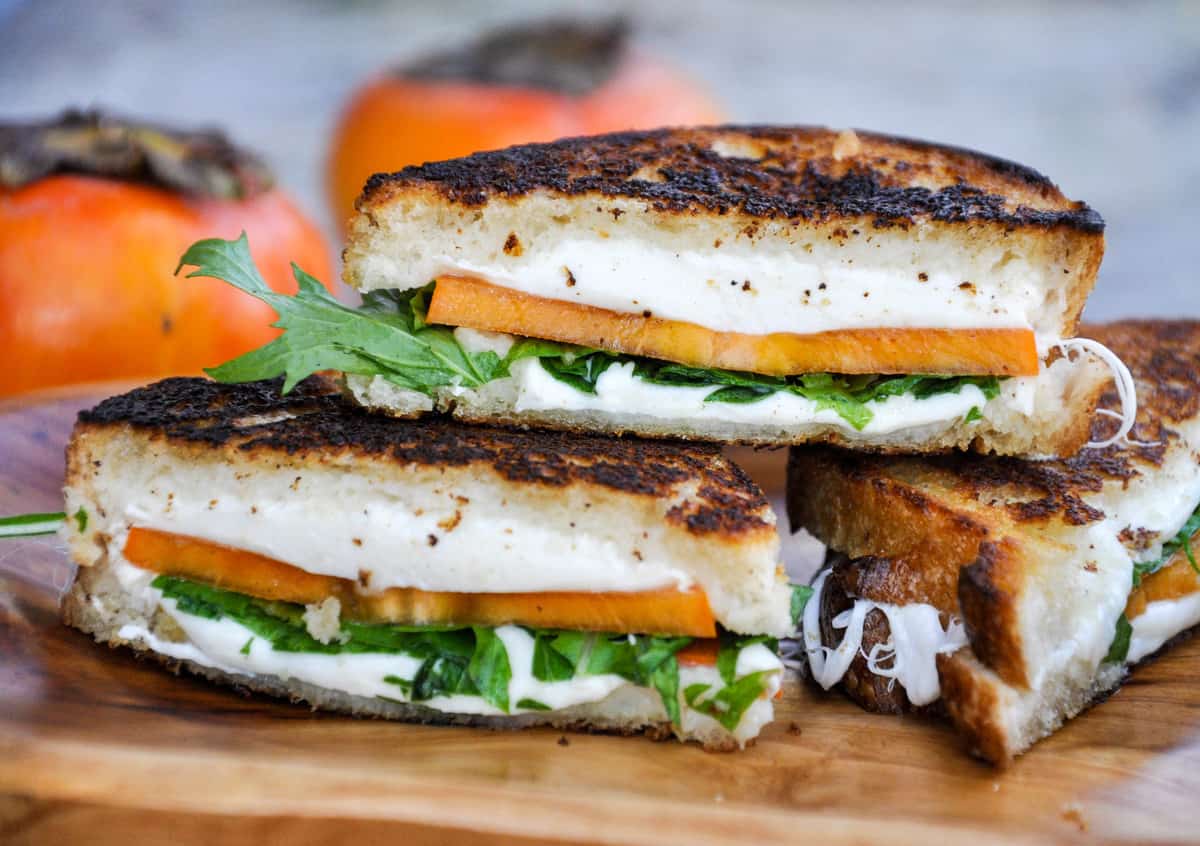 Persimmon 101
While there are many varieties of persimmons grown around the world, there are two varieties of persimmons that you will find commercially grown in California, Fuyu and Hachiya.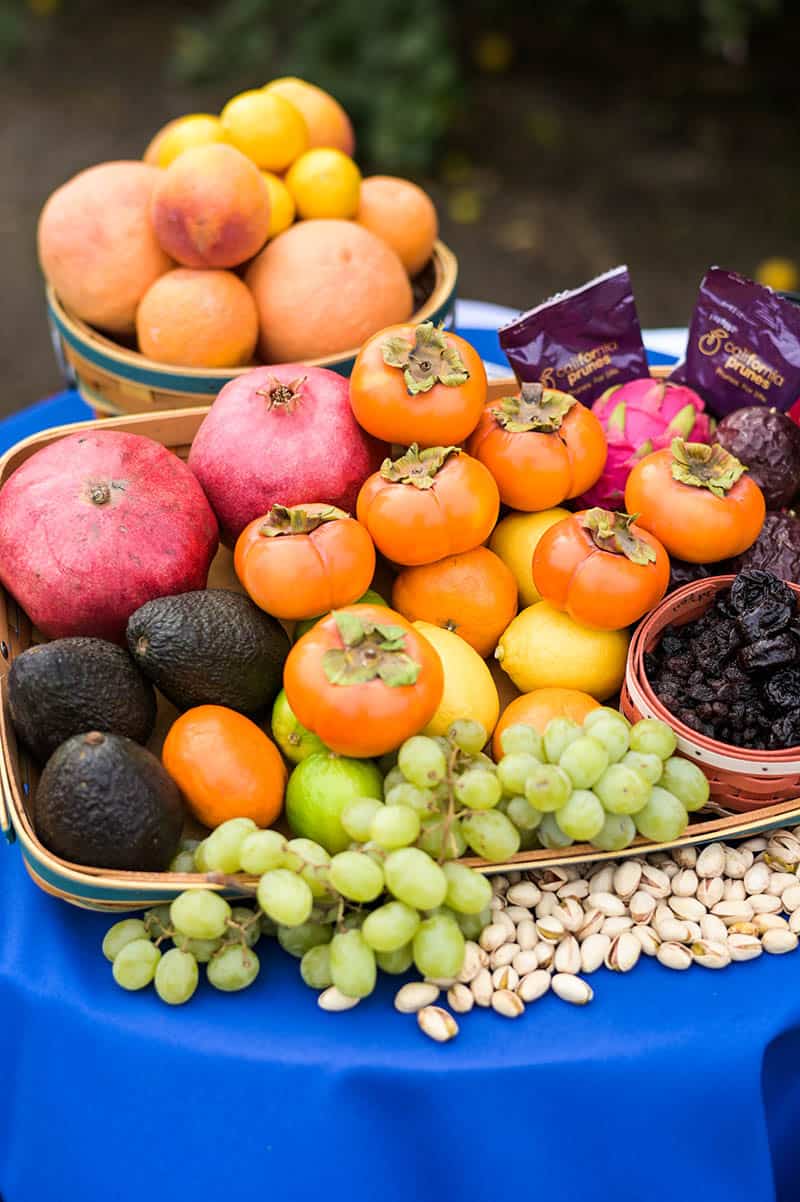 When are persimmons in season?
California persimmons are in season from October to December.
What does a persimmon look like?
Persimmons have shiny, taut skin that ranges in color from marigold yellow to deep orange. The interiors range from spoonable, soft, and jammy to sliceable, firm, and starchy.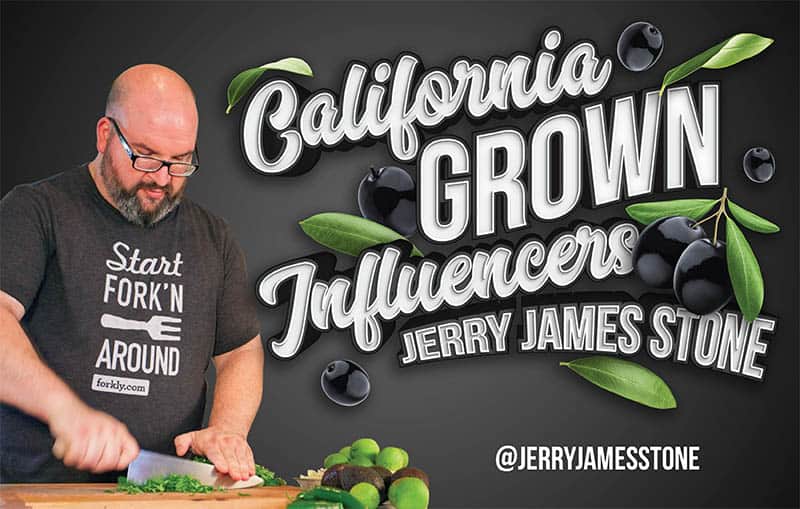 Our friend Jerry James Stone is our go-to resource when it comes to learning how to pick, store, prep, and cook California-grown produce.
Jerry broke down these two varieties of persimmon in an article on his website.
What does a persimmon taste like?
Ripe persimmons have a unique flavor that lies somewhere between an apricot, a date, and a sweet tomato. Persimmons take on a more honeyed character as the fruit ripens. 
Which variety of persimmon is best used in this recipe?
To make this persimmon recipe we are going to use slices of Fuyu persimmon.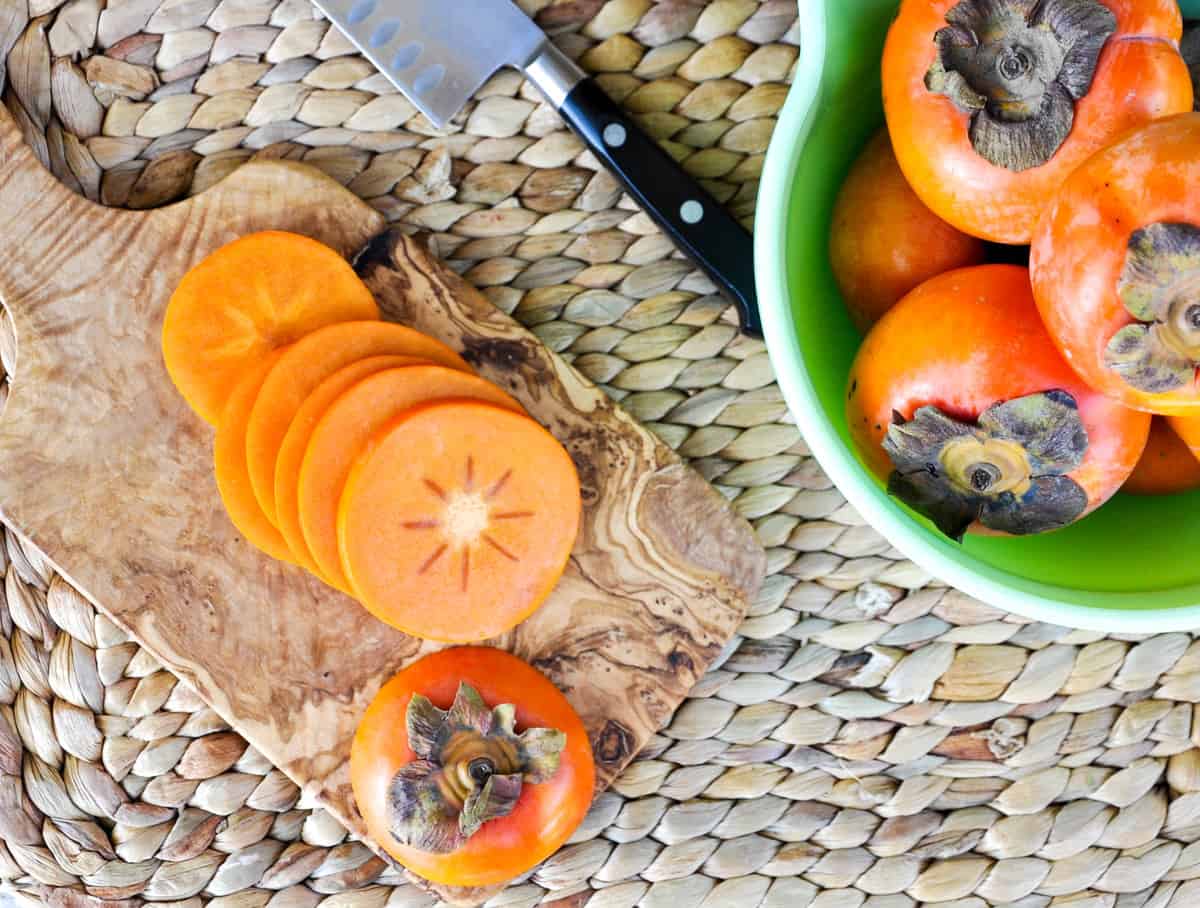 Why is a Fuyu Persimmon best for grilled cheese?
The Fuyu persimmon's texture is similar to that of a firm tomato. It can be easily sliced and doesn't soften too when heat is introduced. Fuyu persimmons are the perfect variety of persimmon to use when making a sandwich.
How to make the best Persimmon Grilled Cheese Sandwich.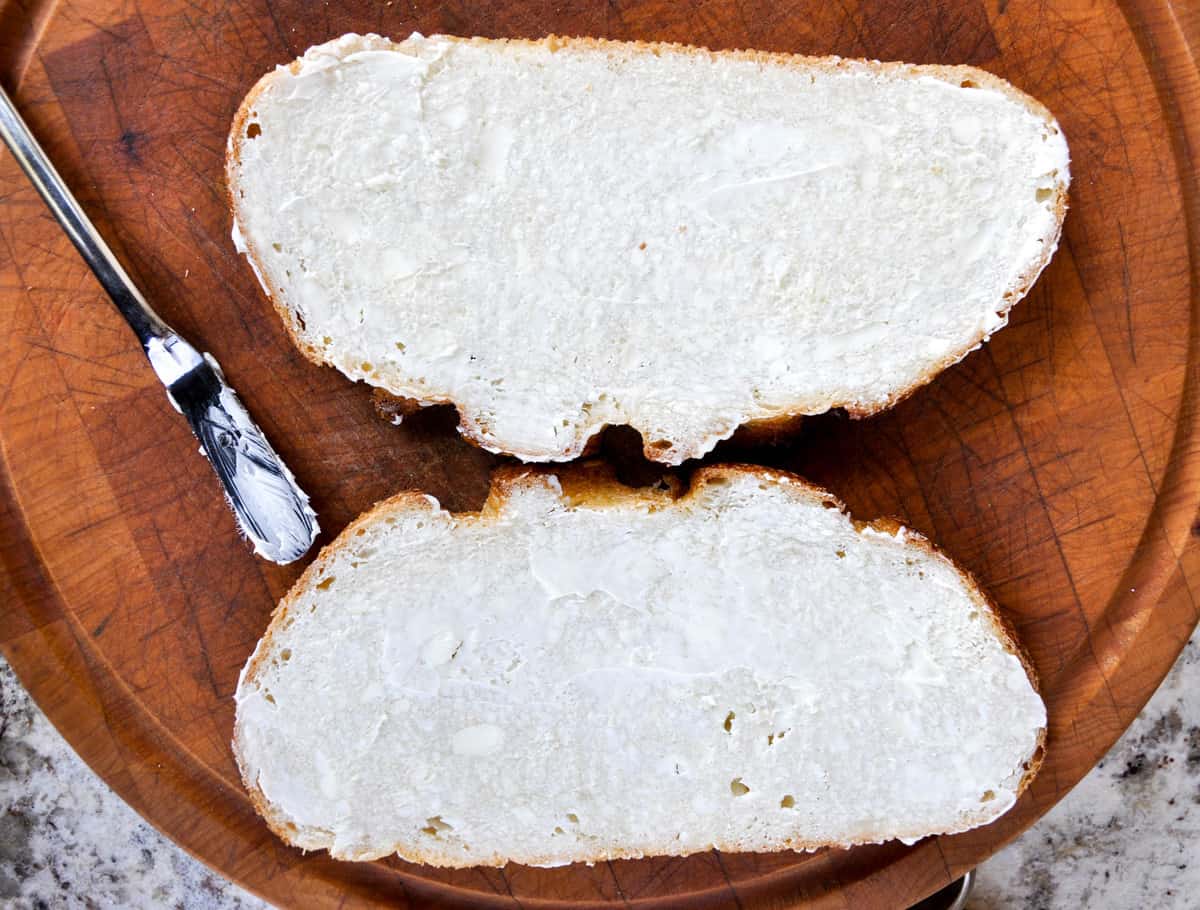 The key to a crispy, crunchy, evenly toasted grilled cheese is to butter each side of the bread all the way to the edges. Only butter one side (the side being put face down onto the skillet) of each piece and set one slice in the hot skillet.
Top with fresh mozzarella.
Top the cheese with three large slices of persimmon. Add another layer of mozzarella and add the other slice of bread, buttered side face up, and grill for several minutes on each side, making sure not to burn the bread. You can lower the temperature if needed.
Once the cheese is melted, open the sandwich up and add the arugula. Close it back up and using a sharp knife, slice the grilled cheese into sections.
We aren't the only ones that love adding persimmon slices to grilled cheese sandwiches! Check out the recipe below from Alison of A Girl Defloured.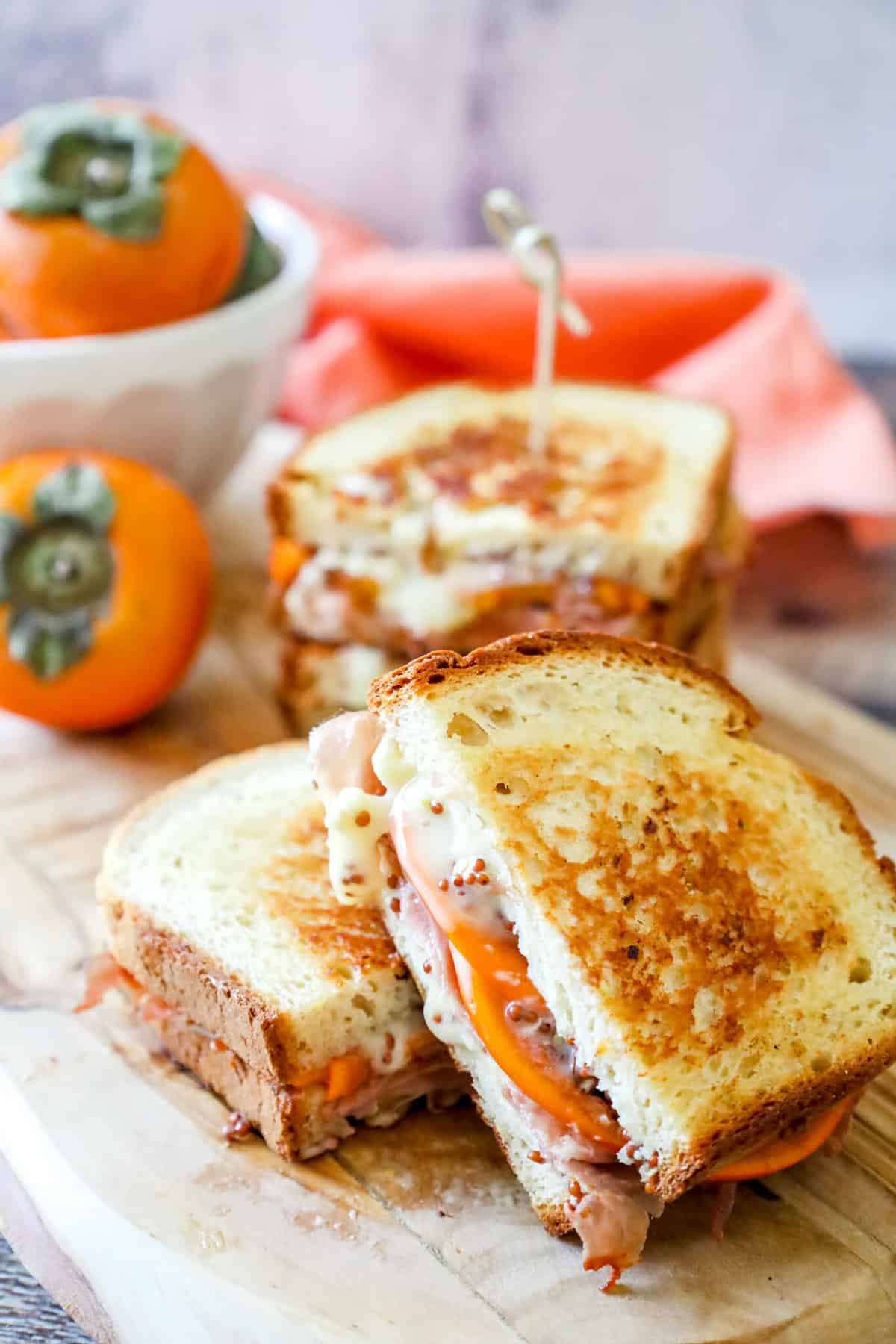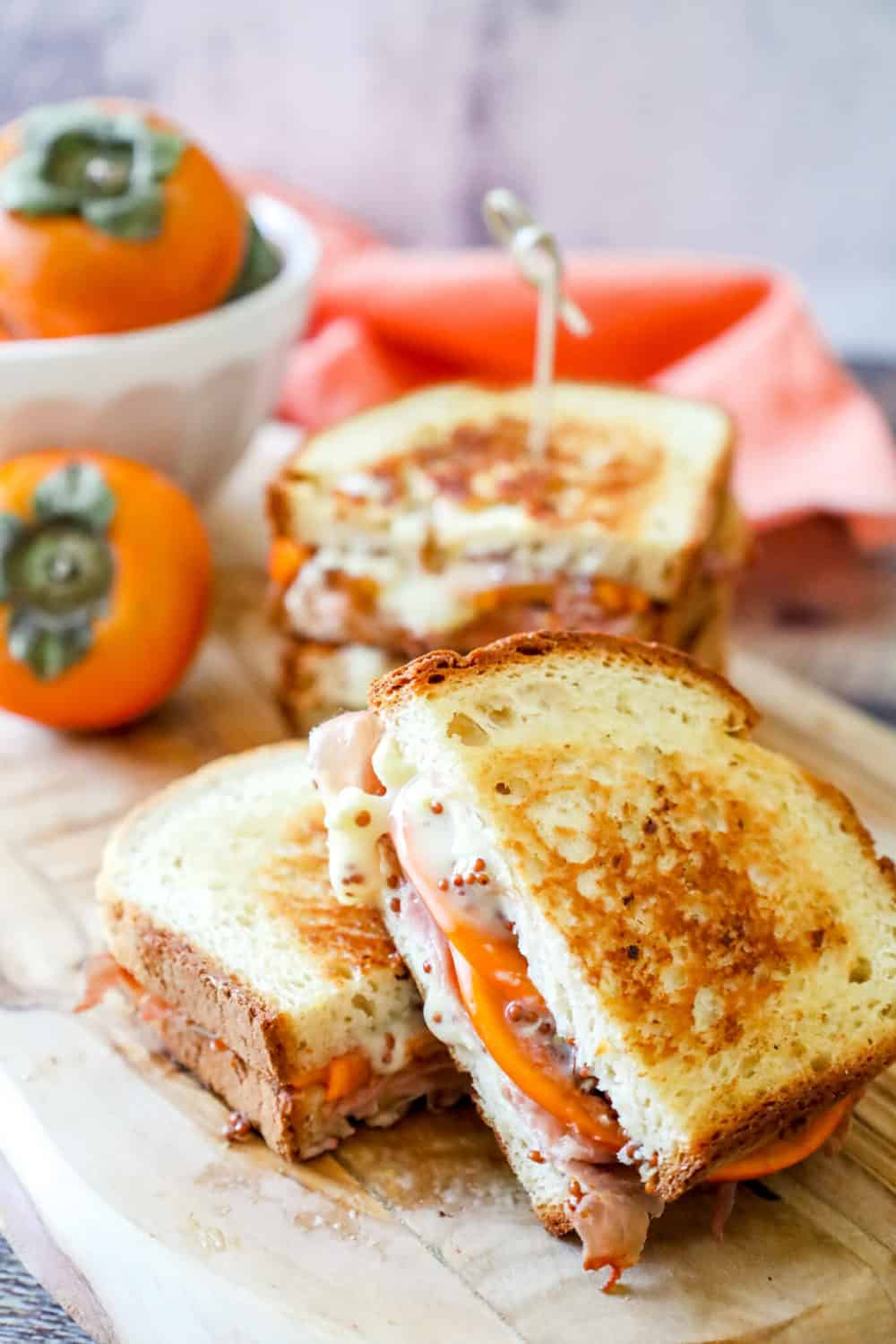 These delicious persimmon grilled cheese sandwiches from A Girl Defloured are filled with rich brie, salty prosciutto, and sharp grainy mustard. Together, they accentuate the subtle sweetness of crisp Fuyu persimmons which come into season in fall.
Looking for more easy persimmon recipes? We've got ya covered!
We sure do love persimmon season and so do our California Grown Creators! Keep scrolling for interesting articles, round ups, and a few super easy persimmon recipes that you can try next.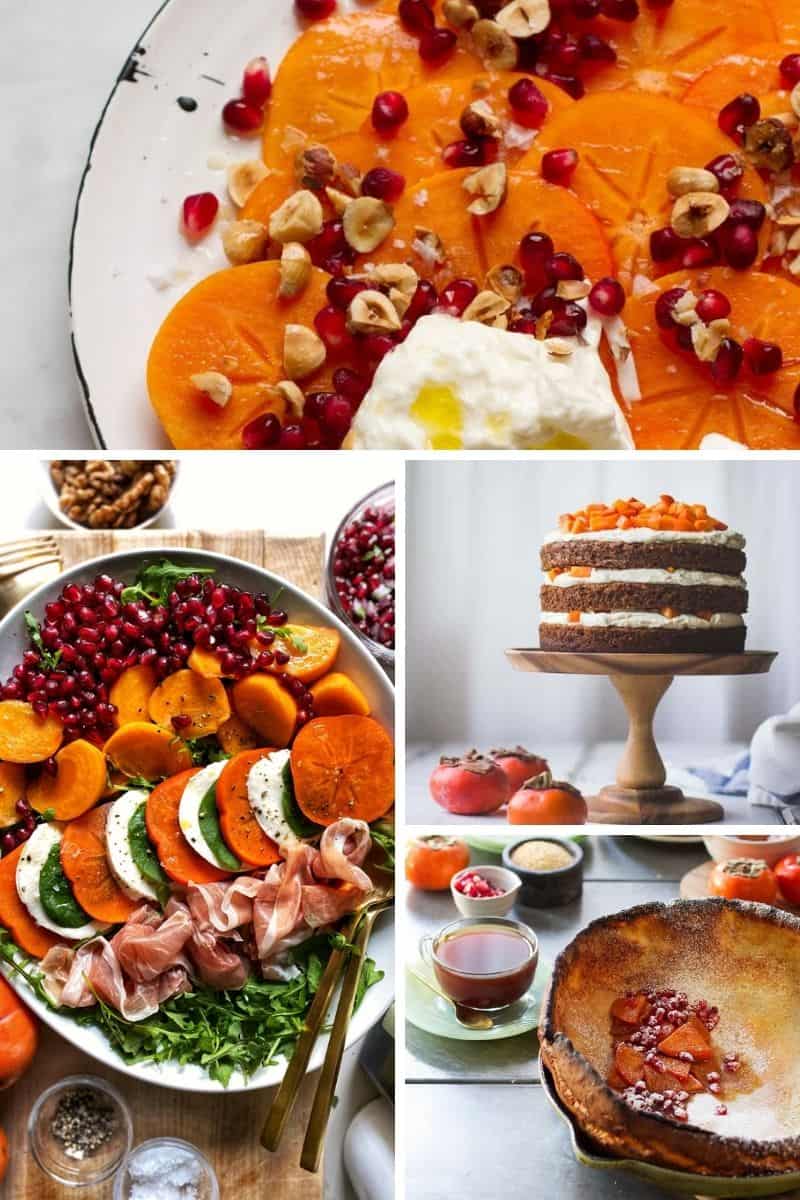 There are persimmon recipes to satisfy any persimmon craving. This is the time of year for persimmons, so it's important to take advantage of all this delicious fruit has to offer! Persimmons can be used in pies, tarts, cocktails, and more.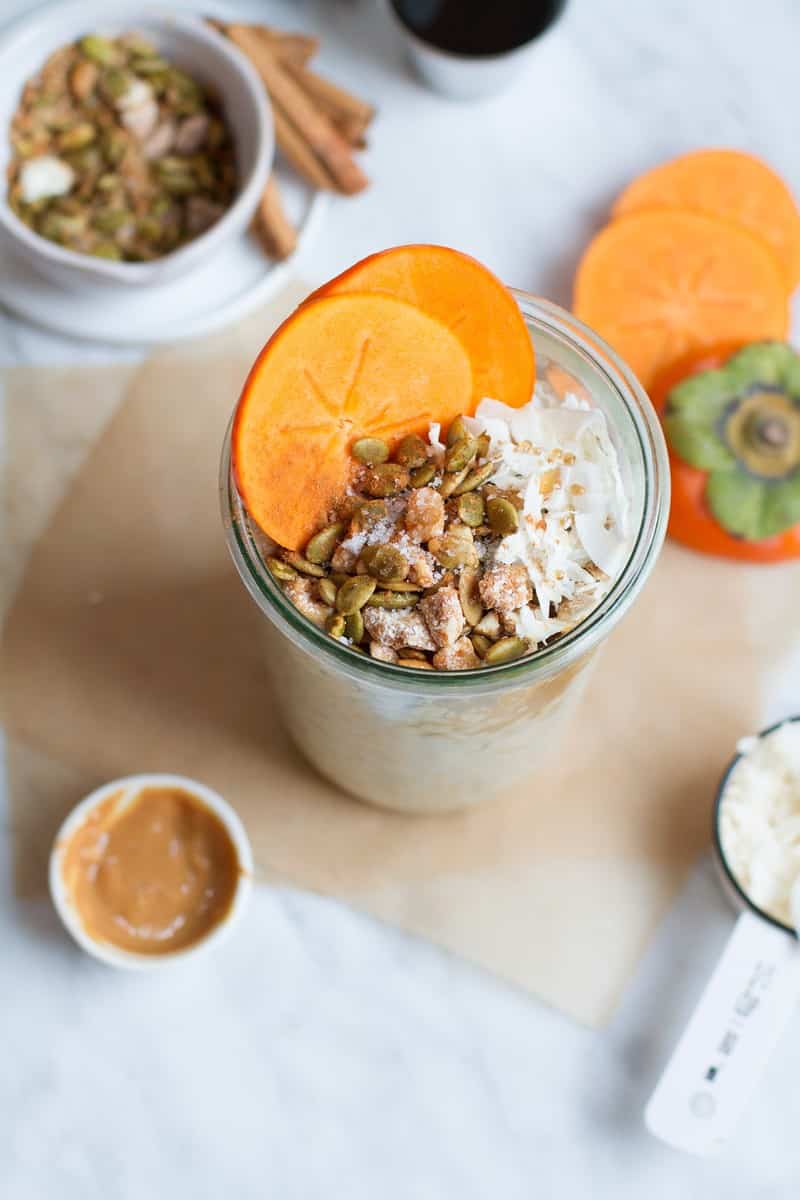 Aida of Salt & Wind has us sold on her cinnamon-sprinkled persimmon-topped overnight oats.
As the hectic holiday shopping, wrapping, decking, and cooking begins, it's all the more reason to ensure a hearty, delicious start to the day.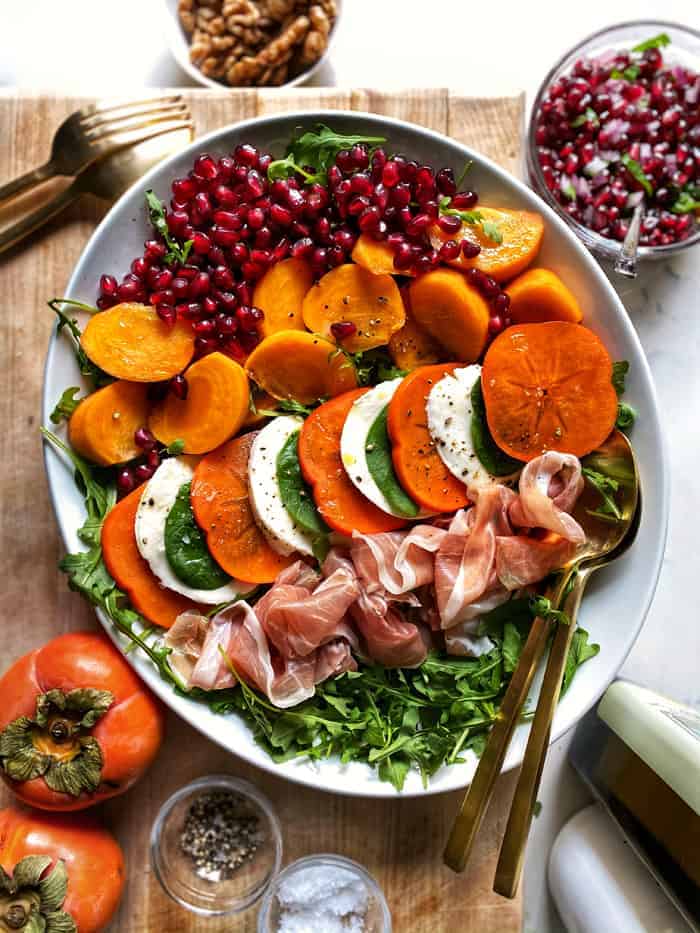 Why should summer have all the fun with Caprese salads? Make this Persimmon Salad from The Delicious Life in the cooler months and make it Caprese-style with basil and mozzarella!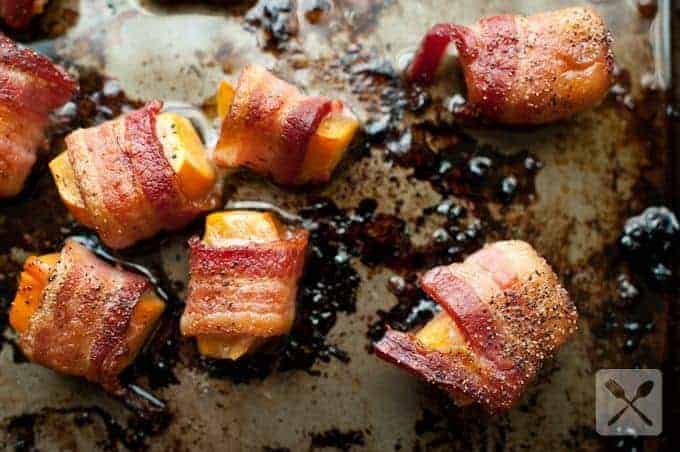 This simple 2-ingredient appetizer recipe from the G Free Foodie is made simply with persimmons and bacon.
BE SURE TO SHARE YOUR FAVORITE PERSIMMON RECIPES WITH US BY SNAPPING A PIC AND TAGGING US ON SOCIAL USING #CAGROWN.
Craving more CA Grown goodness? Follow us on Pinterest for fresh and fabulous recipe inspiration!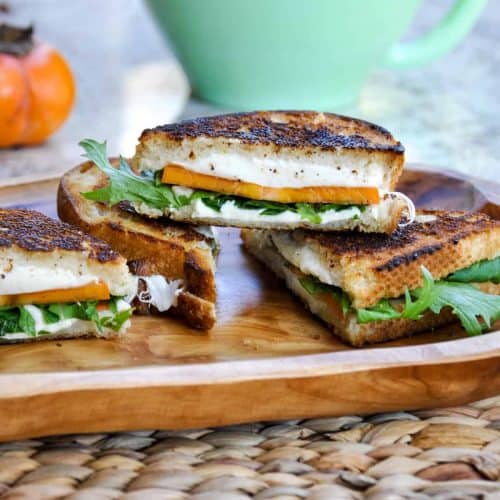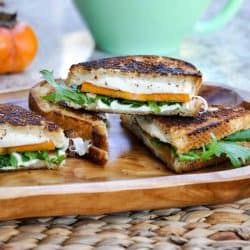 Persimmon Grilled Cheese Sandwich
The slices of ripe persimmon in this sandwich lend a slightly sweet flavor which complements the spicy arugula, salty cheese, and toasted sourdough bread perfectly.
Ingredients
1 Fuyu persimmon sliced thin
10 thick slices fresh mozzarella
1/2 cup of arugula divided
4 slices sourdough bread
1 tablespoon Butter room temperature
Instructions
Butter one side of each of the slices of bread.

Heat the skillet to medium.

Place buttered slice face down onto skillet.

Add a layer of mozzarella, layer of persimmon, and another layer of mozzarella. Toast until cheese is melted.

Remove from skillet and open up to add arugula to sandwich.

Slice and enjoy.
Nutrition
Calories: 886kcalCarbohydrates: 98gProtein: 46gFat: 35gSaturated Fat: 19gPolyunsaturated Fat: 2gMonounsaturated Fat: 10gCholesterol: 113mgSodium: 1669mgPotassium: 546mgFiber: 3gSugar: 8gVitamin A: 1089IUVitamin C: 56mgCalcium: 821mgIron: 8mg