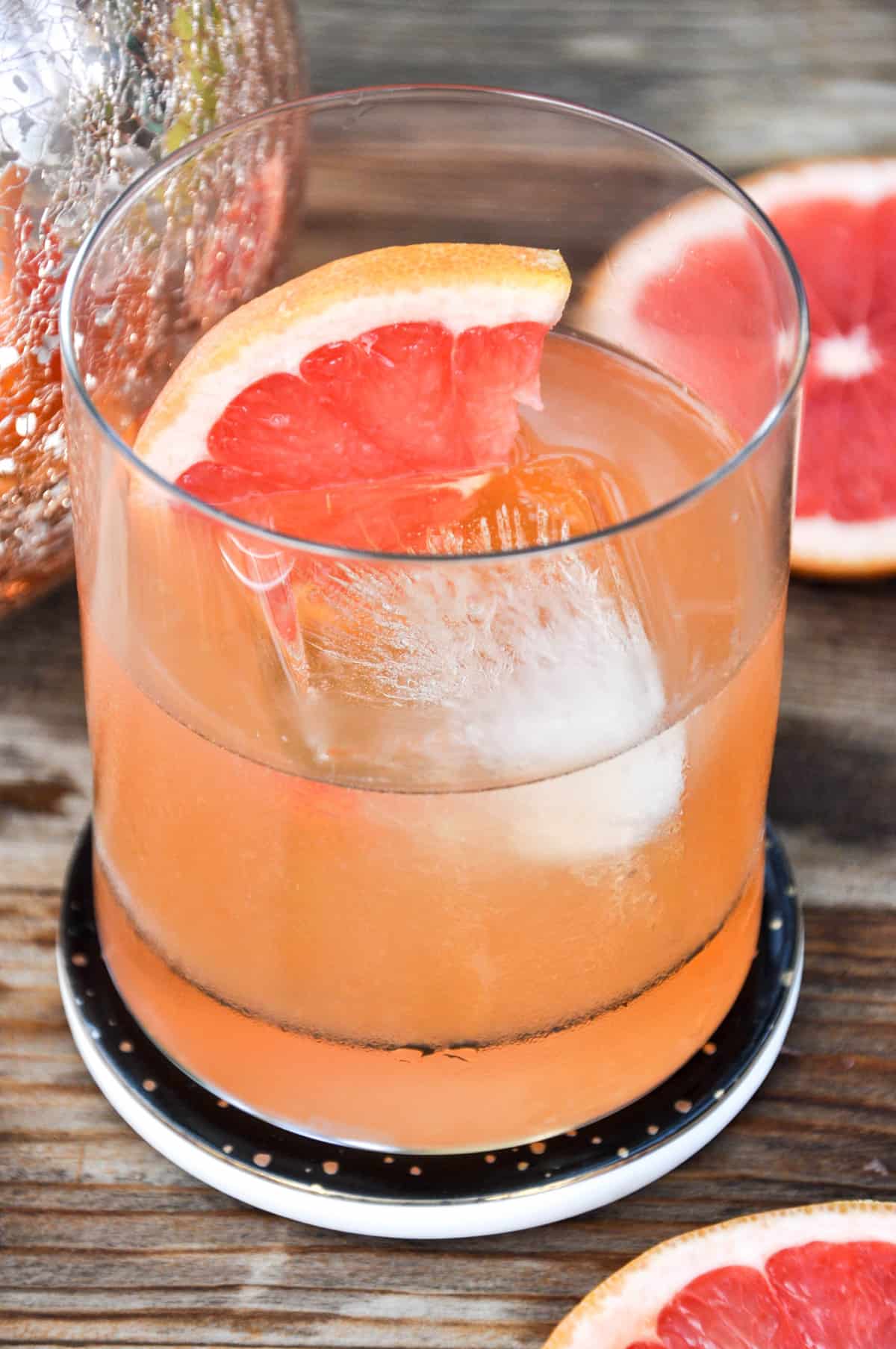 CA GROWN Blog
Discover. Learn. Connect.
Grapefruit Bourbon Sour
December 14, 2016
Eat the Season!
Sign Up For Weekly Recipes
« Back to Recipes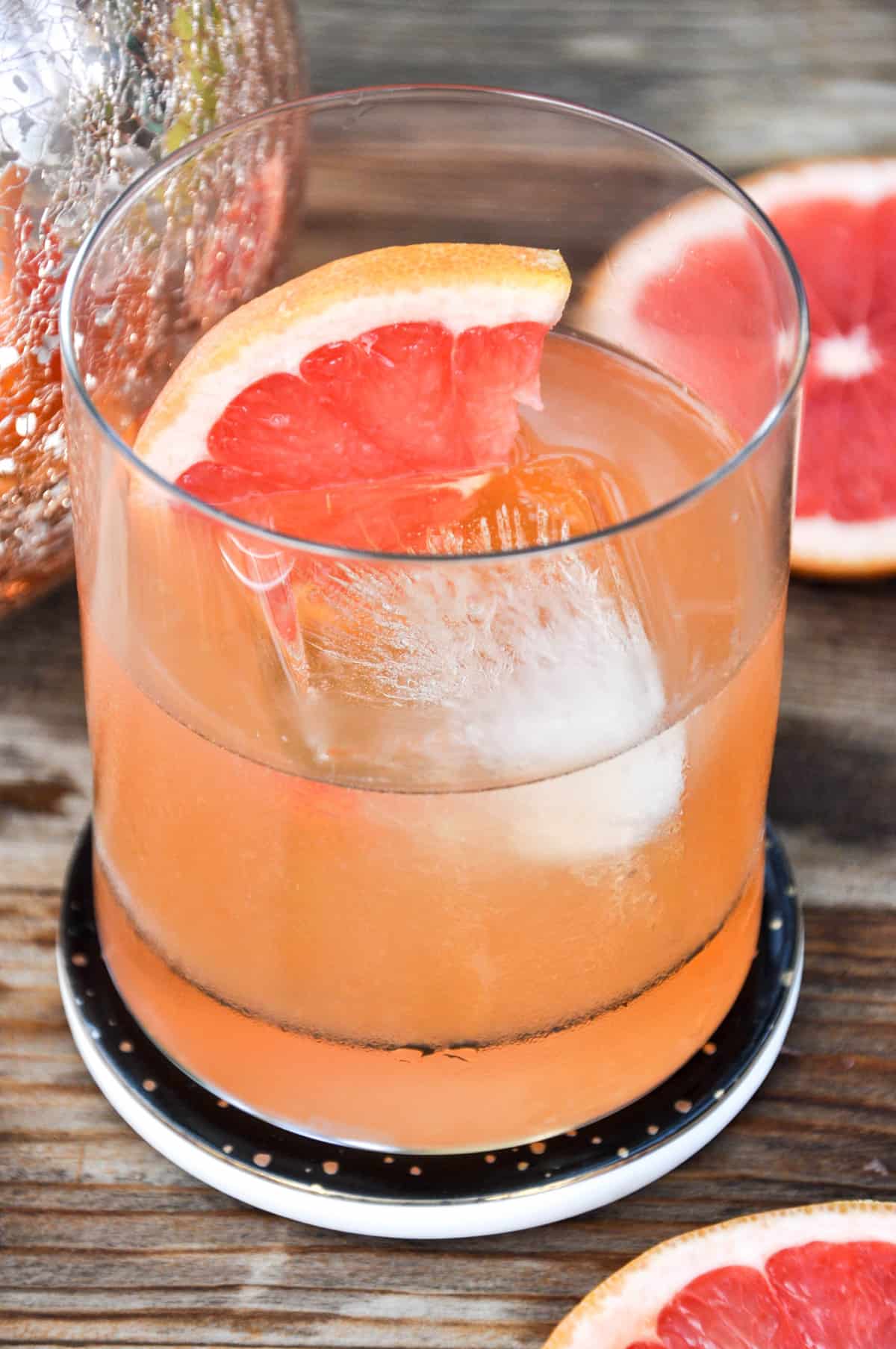 Grapefruit Bourbon Sour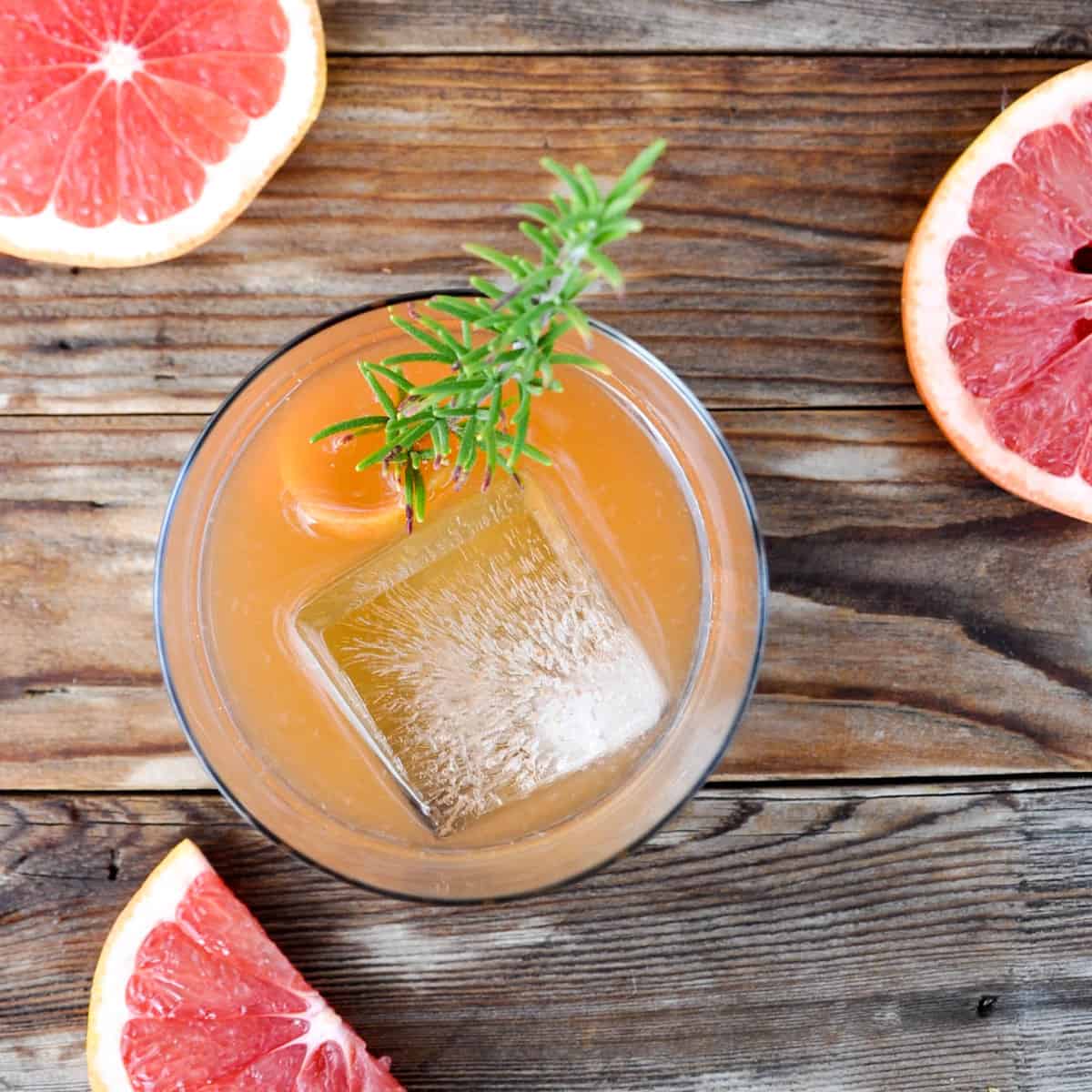 Who Needs a Drink?
But, really though… it's the holidays.
This one is easy, delicious and festive! Plus it incorporates fresh and abundant California citrus squeezed right into the drink that will send your taste buds into high gear.
Recently, I've been into bourbon and that's very convenient for me because it seems to be making a comeback! There hasn't been a restaurant or bar that I've been to lately that doesn't have some fancy schmancy version of a bourbon drink.
Fortunately, there hasn't been a bourbon drink I haven't liked!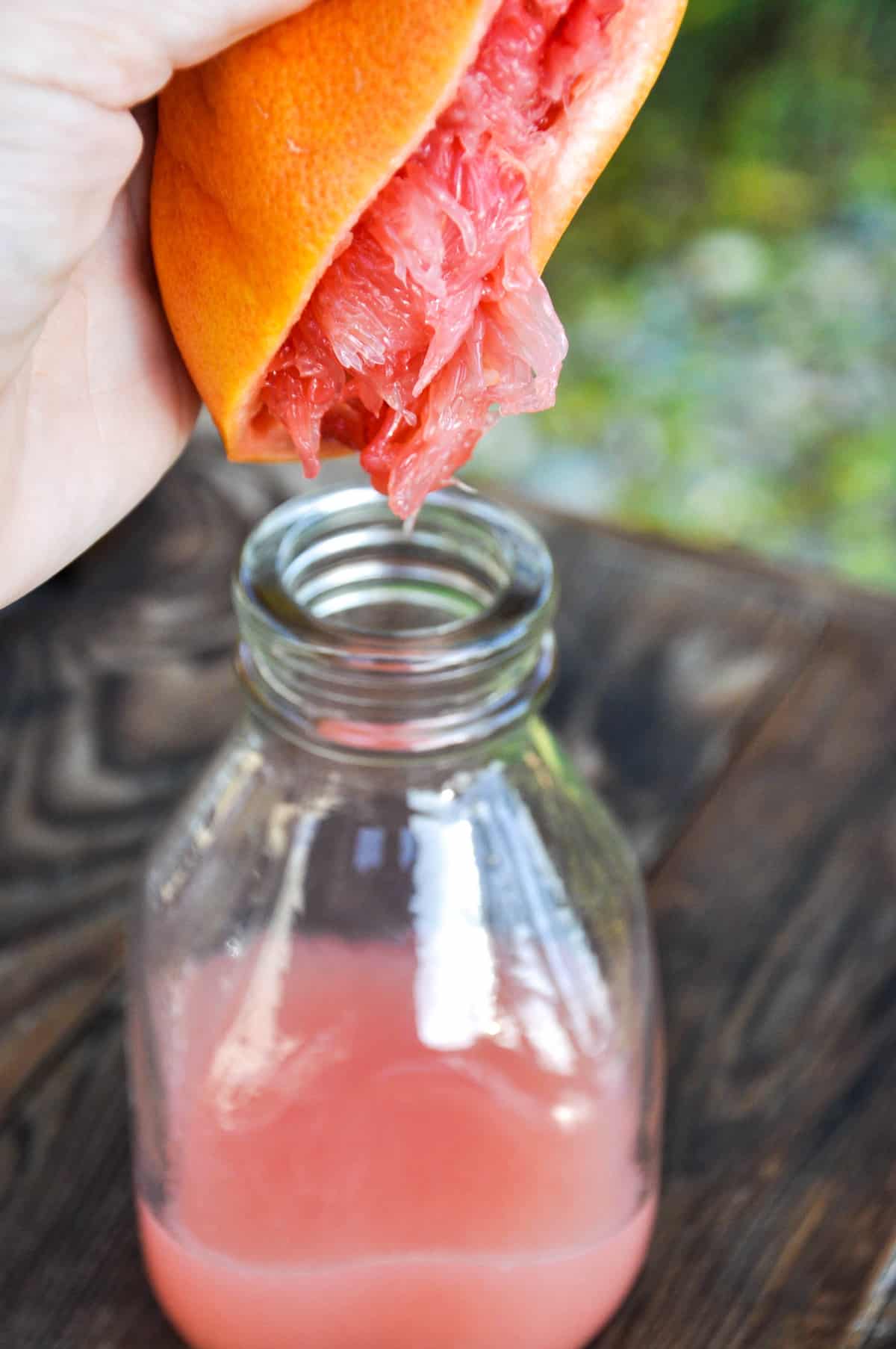 The key to this particular drink is fresh squeezed grapefruit.
Trust me…don't skip this part.
Just slice that baby in half and take out a little aggression on the juicy halves. The payoff is totally worth it!
If you'd rather use some other California citrus, go right ahead. You could use orange, blood orange, lemon and/or lime… you name it!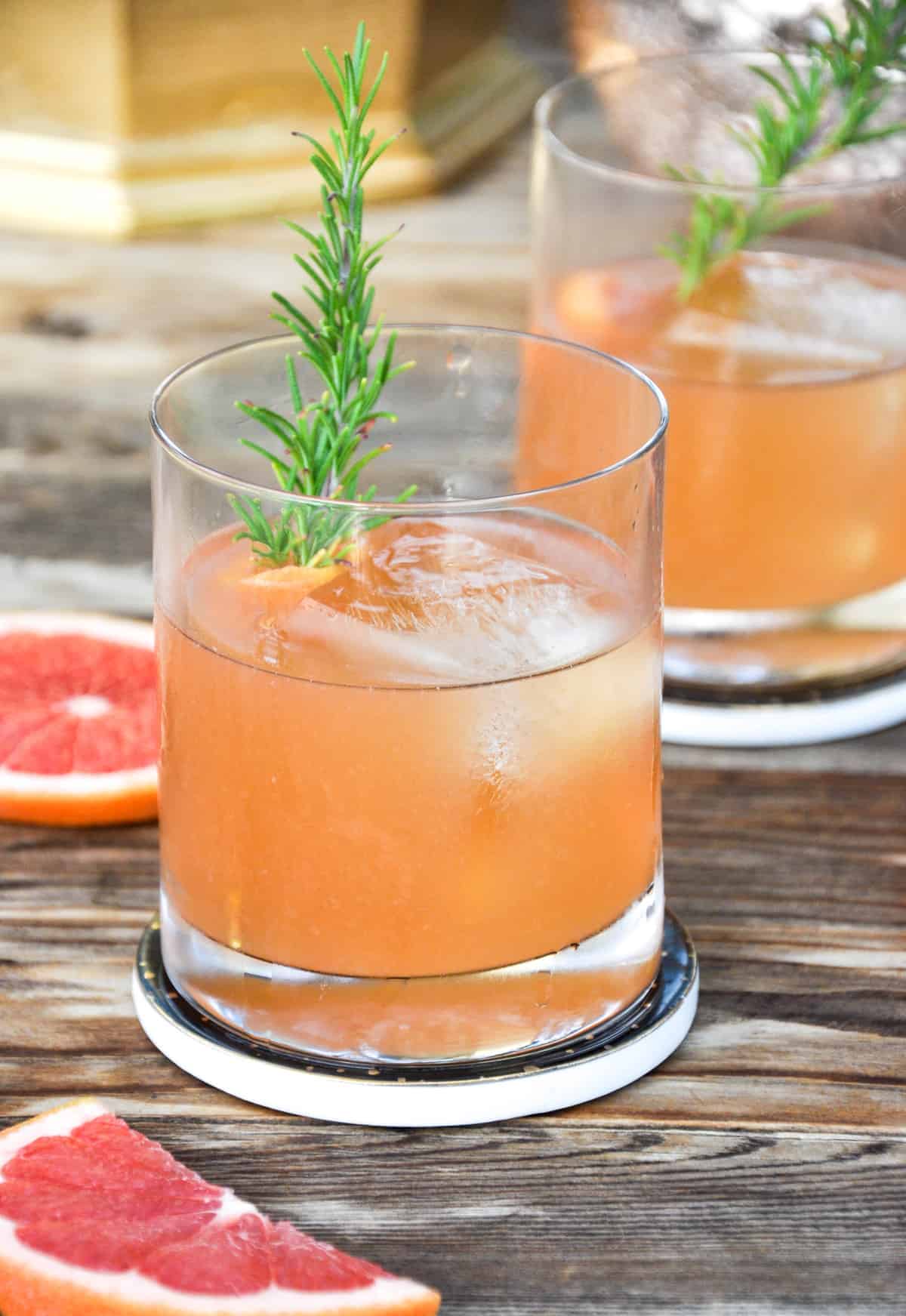 Whatever the combination, I'm sure this drink will be your new favorite libation throughout the holiday season (or any other season).
I also added a festive sprig of rosemary to the glass – just remove the leaves from the bottom of the sprig and pop it in the glass.
CHEERS!
Grapefruit Bourbon Sour
2016-12-14 12:50:30
Yields 2
Ingredients
1-2 Grapefruit squeezed to yield 2 oz.
3 oz. bourbon
1 oz. fresh lime juice
1 oz. simple syrup
few dashes of bitters
Grapefruit slices and rosemary sprigs for garnish
Instructions
Pour all the ingredients into a cocktail shaker filled with ice. Shake a few times to mix.
Add a large ice cube to a highball glass and pour the chilled mix into the glass.
Add a sprig of rosemary and a half grapefruit slice
Enjoy!
Adapted from Inspiration
California Grown https://californiagrown.org/