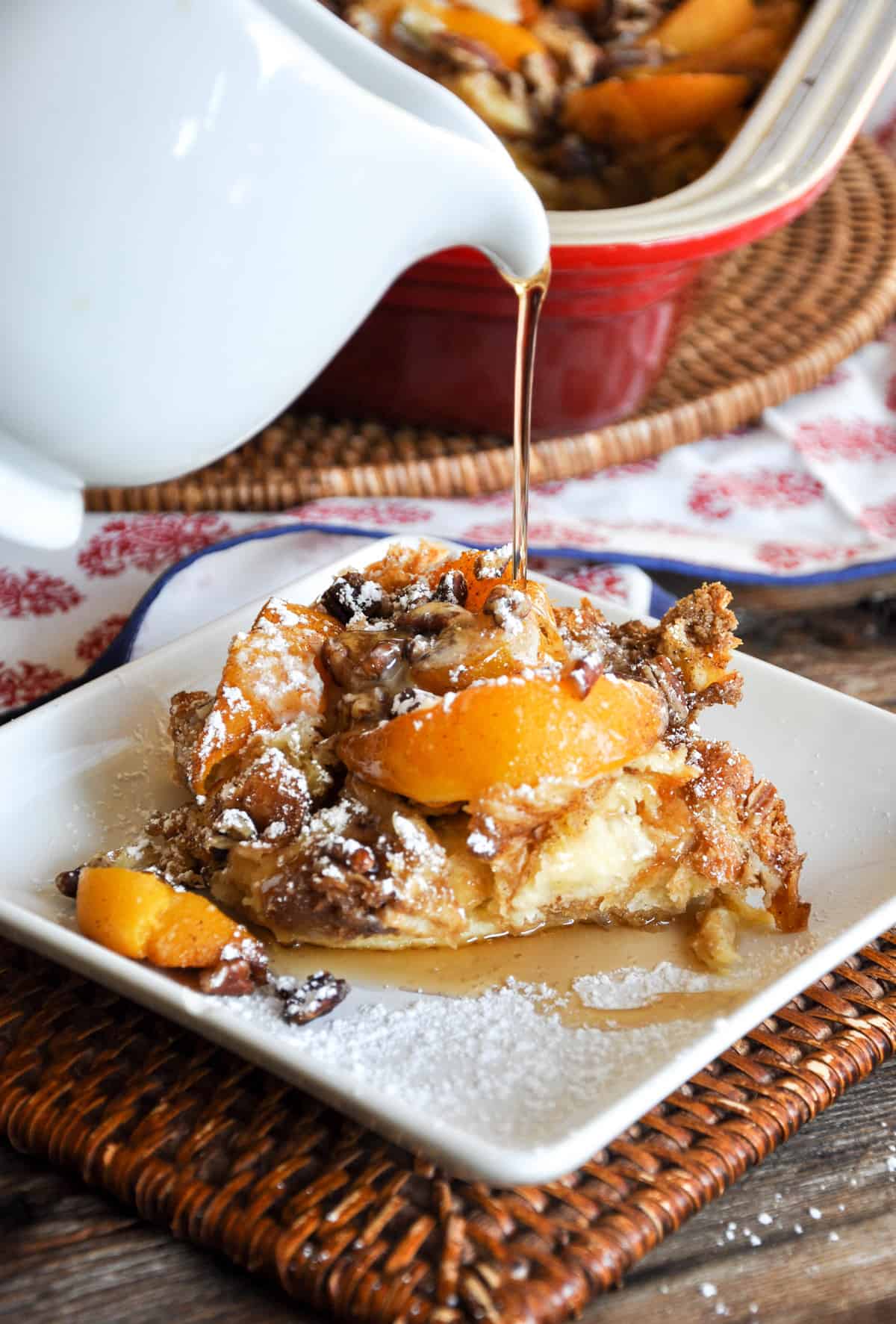 CA GROWN Blog
Discover. Learn. Connect.
Peaches & Cream French Toast Bake
December 21, 2016
Eat the Season!
Sign Up For Weekly Recipes
« Back to Recipes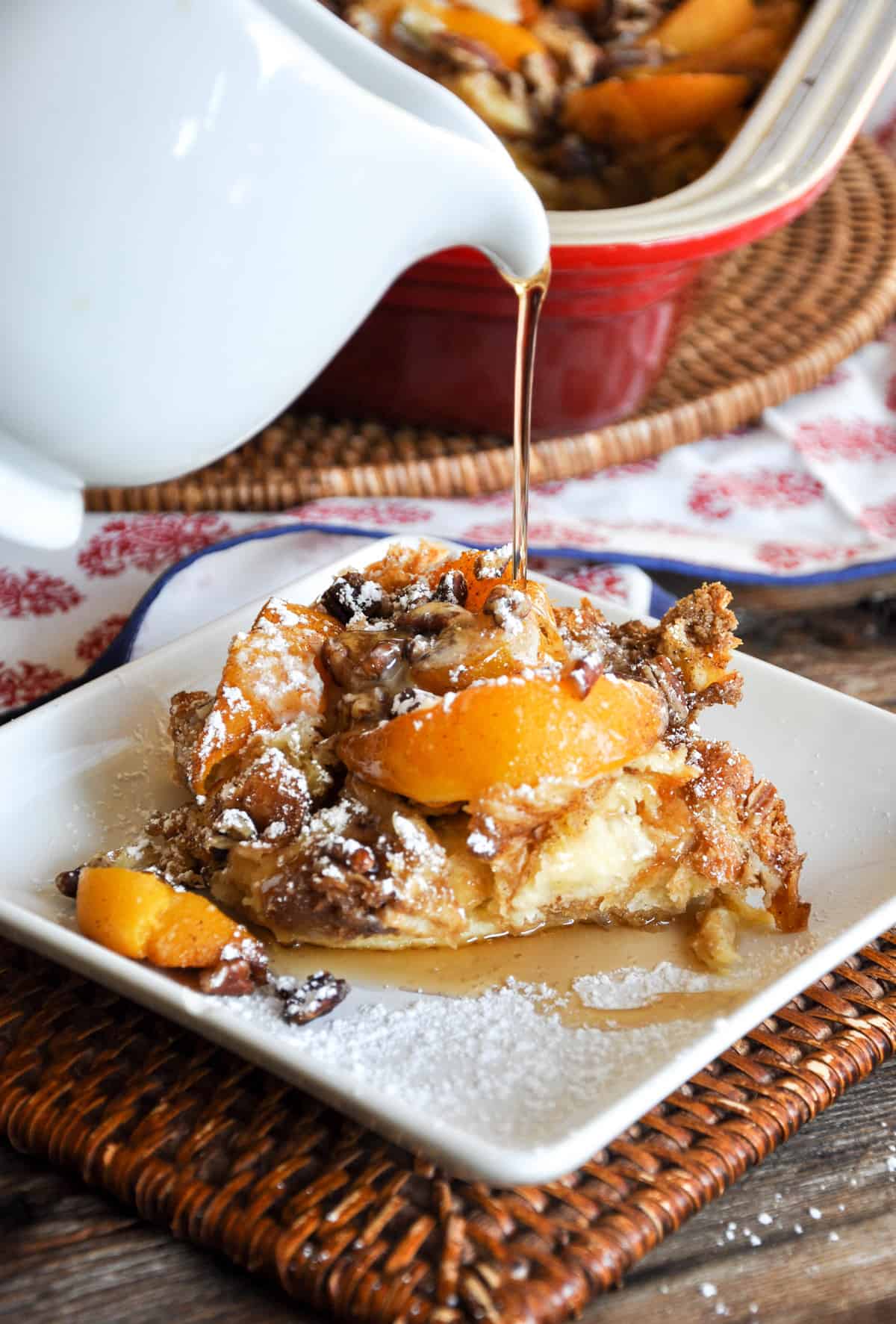 Peaches & Cream French Toast Bake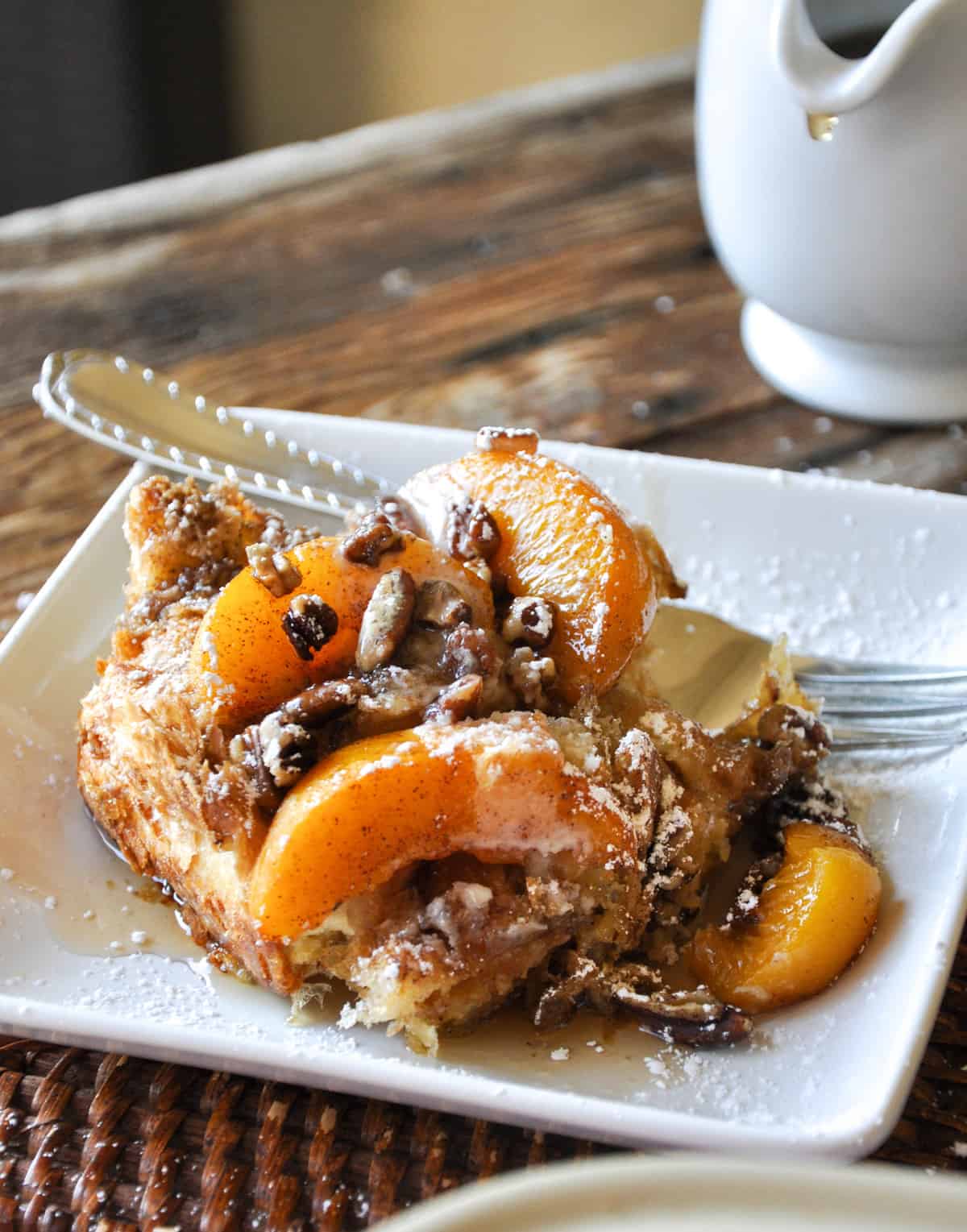 Overnight French Toast is always on my radar for a Christmas morning feast. What I love most is that you can do the bulk of the work the night before, leaving just the simple task of popping it into the oven for the morning, so you can enjoy the most important part of the day: watch the kiddos unload their stockings and tear into their presents!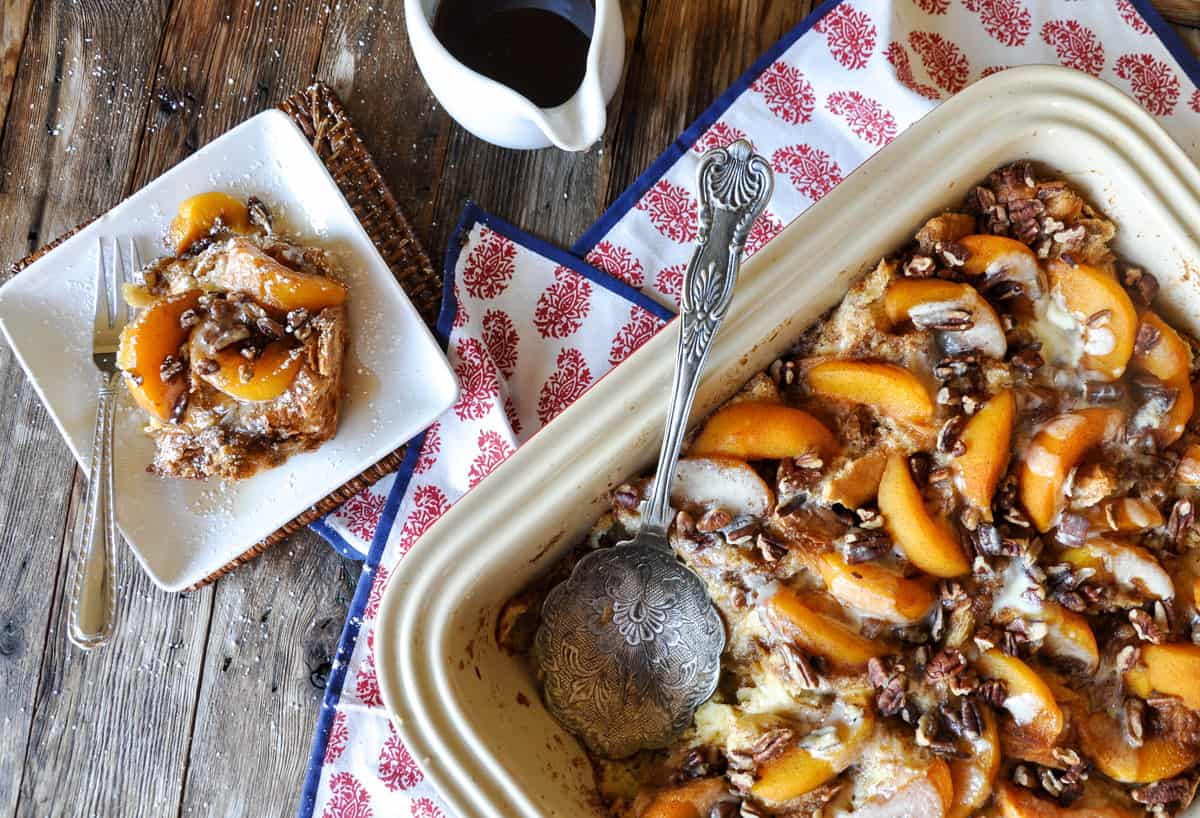 But, if you know anything about California, you know peaches are not in season right now, right? How on earth did we find peaches for our Christmas French Toast?
Enter California canned peaches to save the day!
These peaches are so tender and perfect for curbing that sweet craving in the dead of winter.
No, really… they are super sweet and hold up beautifully while baking. I opted to use peaches in 100% juice as opposed to syrup, but feel free to use either version. Just make sure to thoroughly drain them before adding them to the top of the bread mixture.
Are you ready to get started?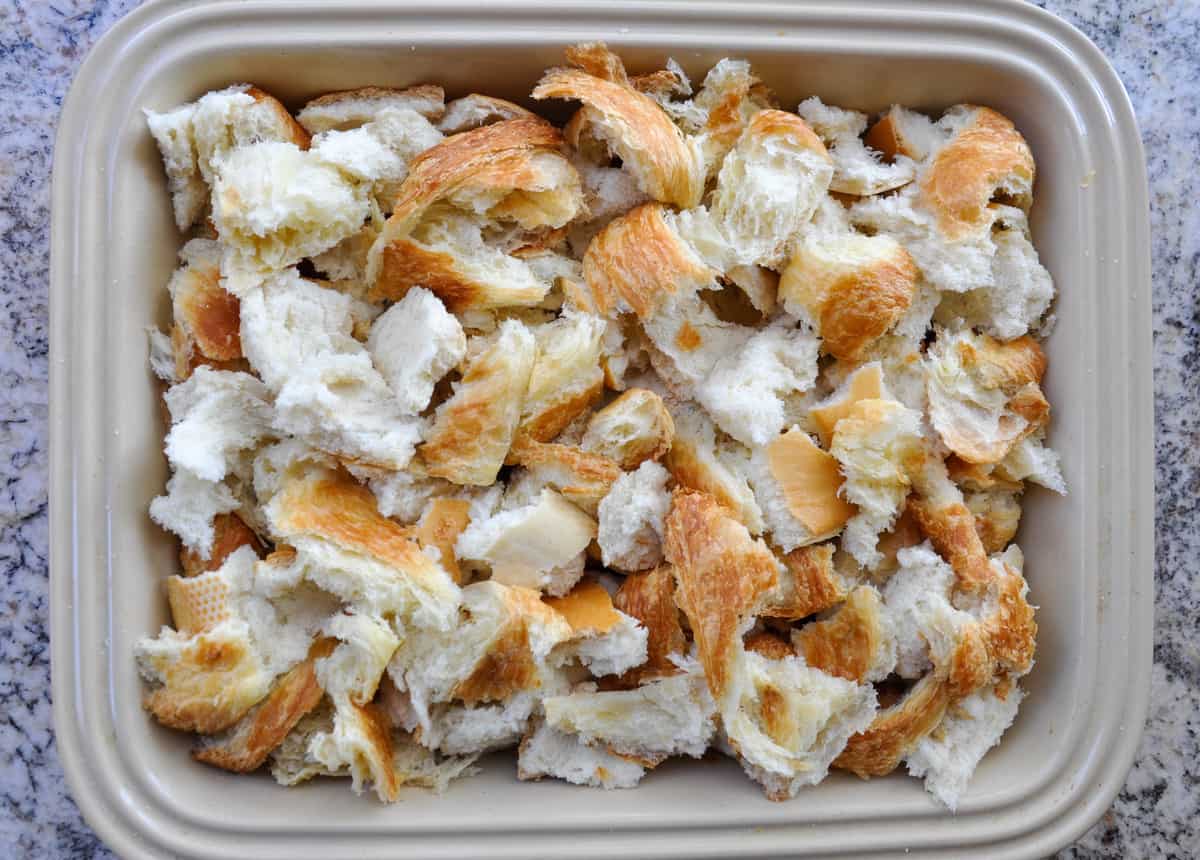 Butter a 13×9 pan. I used a ceramic dish, but you can use a glass pan or even a metal one if that's all you have. Add in the torn pieces of bread. We used a french loaf along with croissants…don't skip that part. The croissants add a great texture!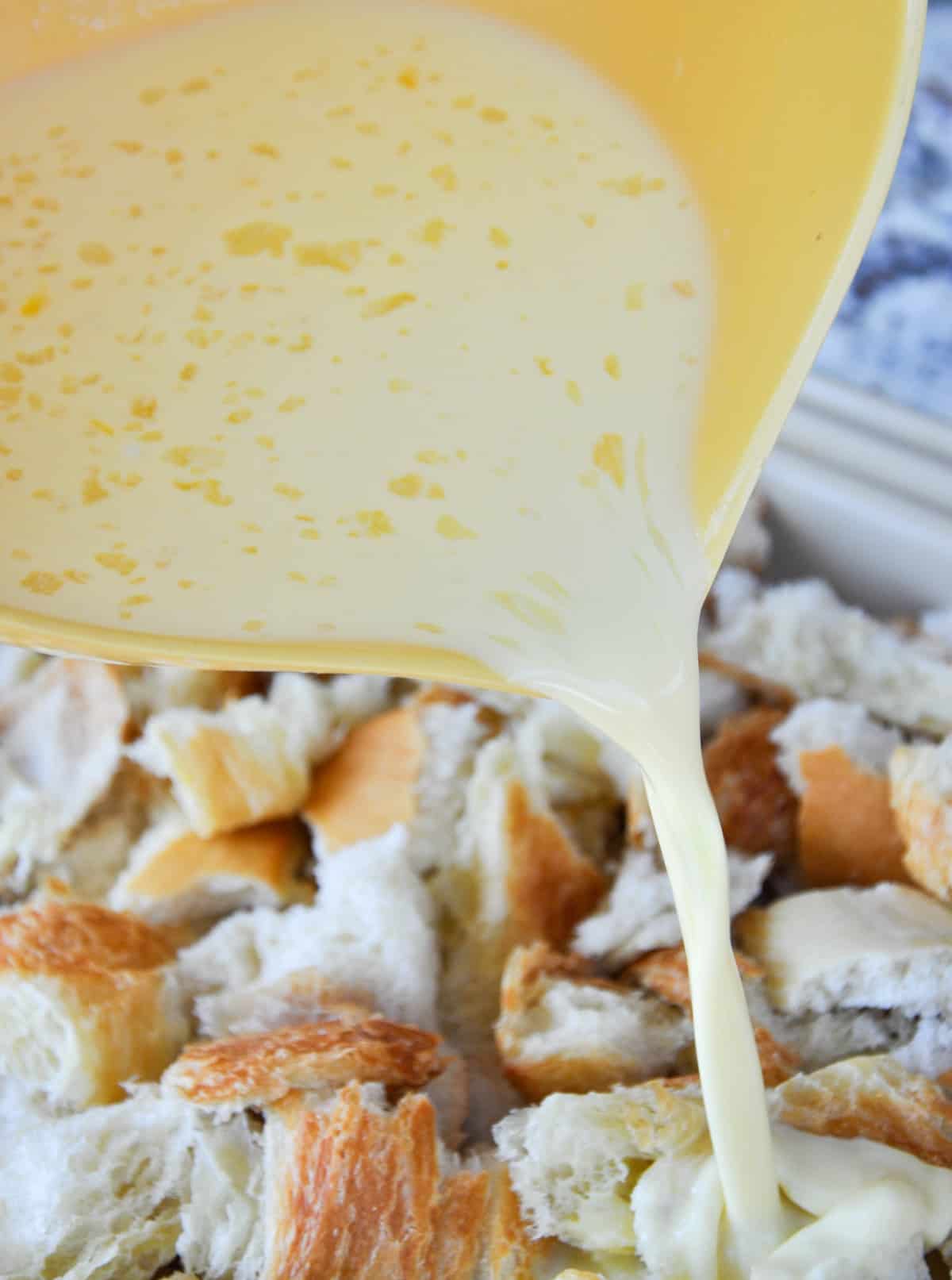 Add the egg and milk mixture.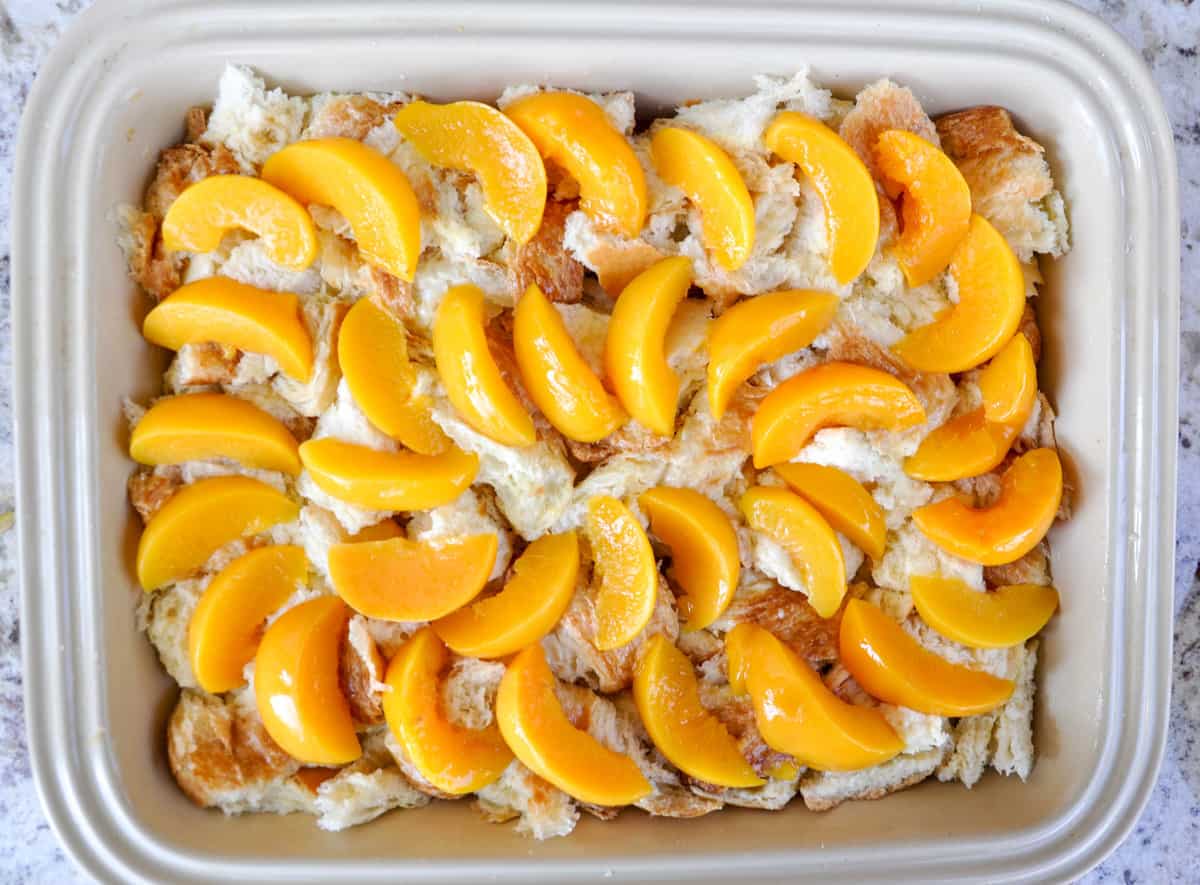 Top with two cans of canned peaches.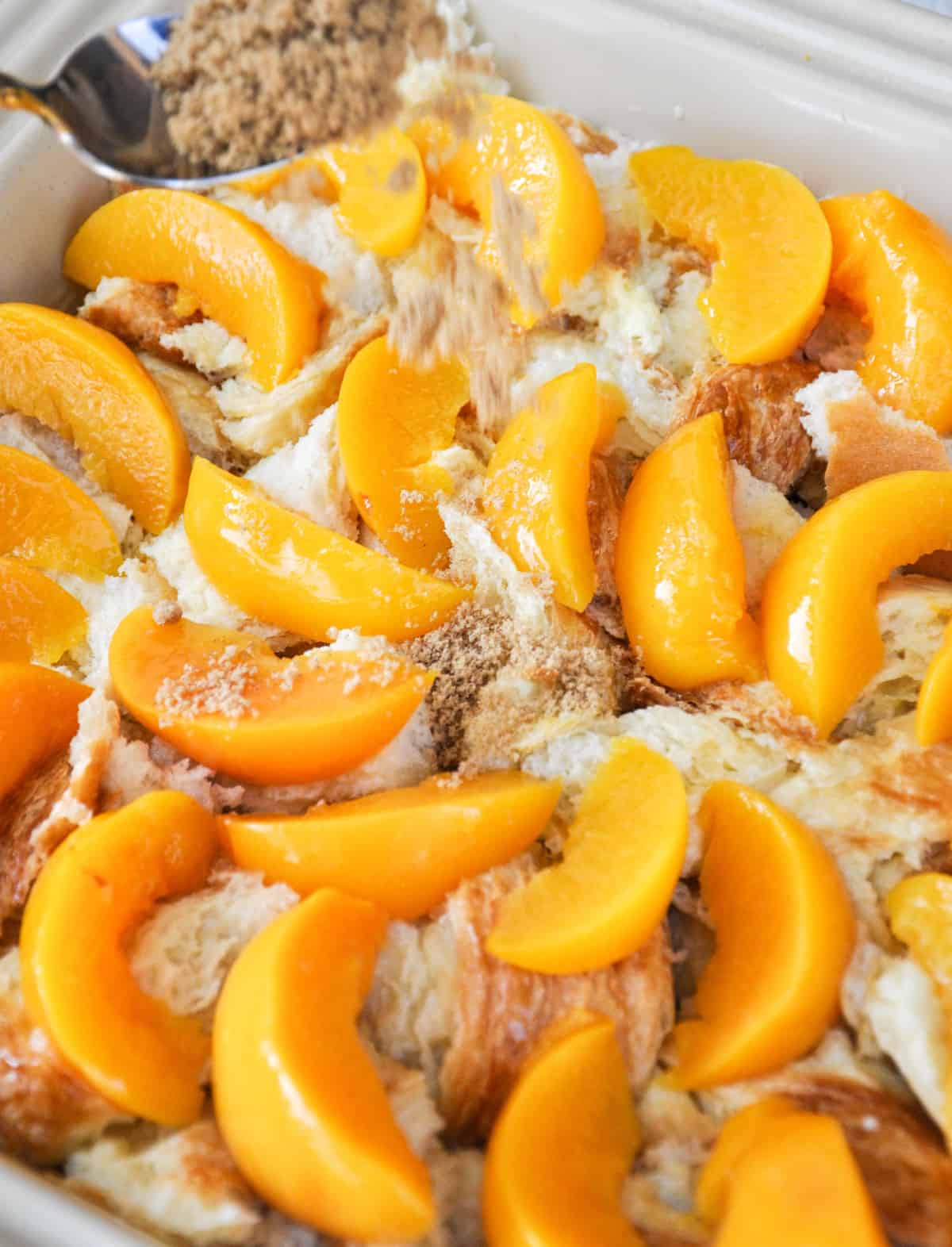 Top with the brown sugar-cinnamon mixture.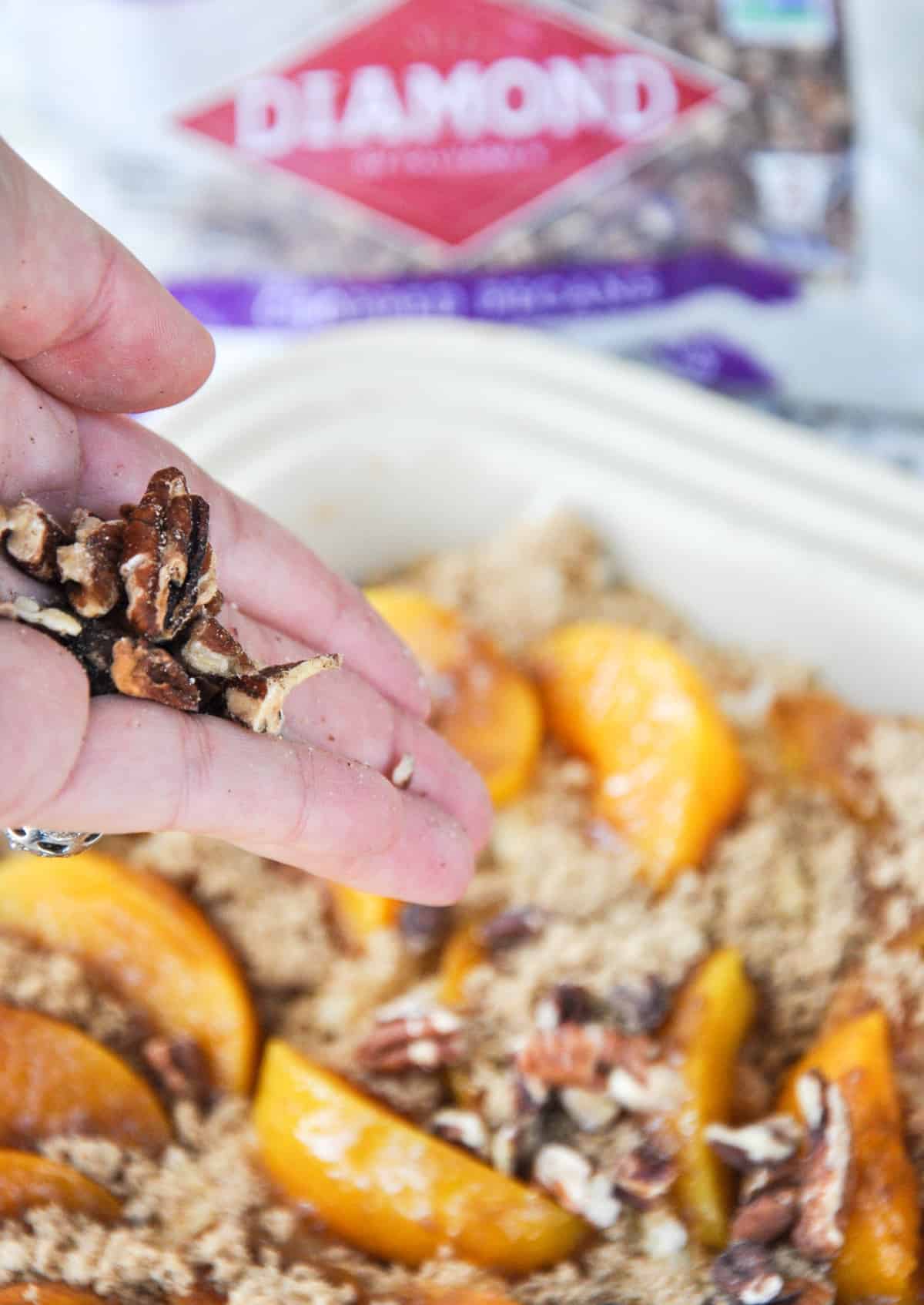 Add chopped pecans to the top.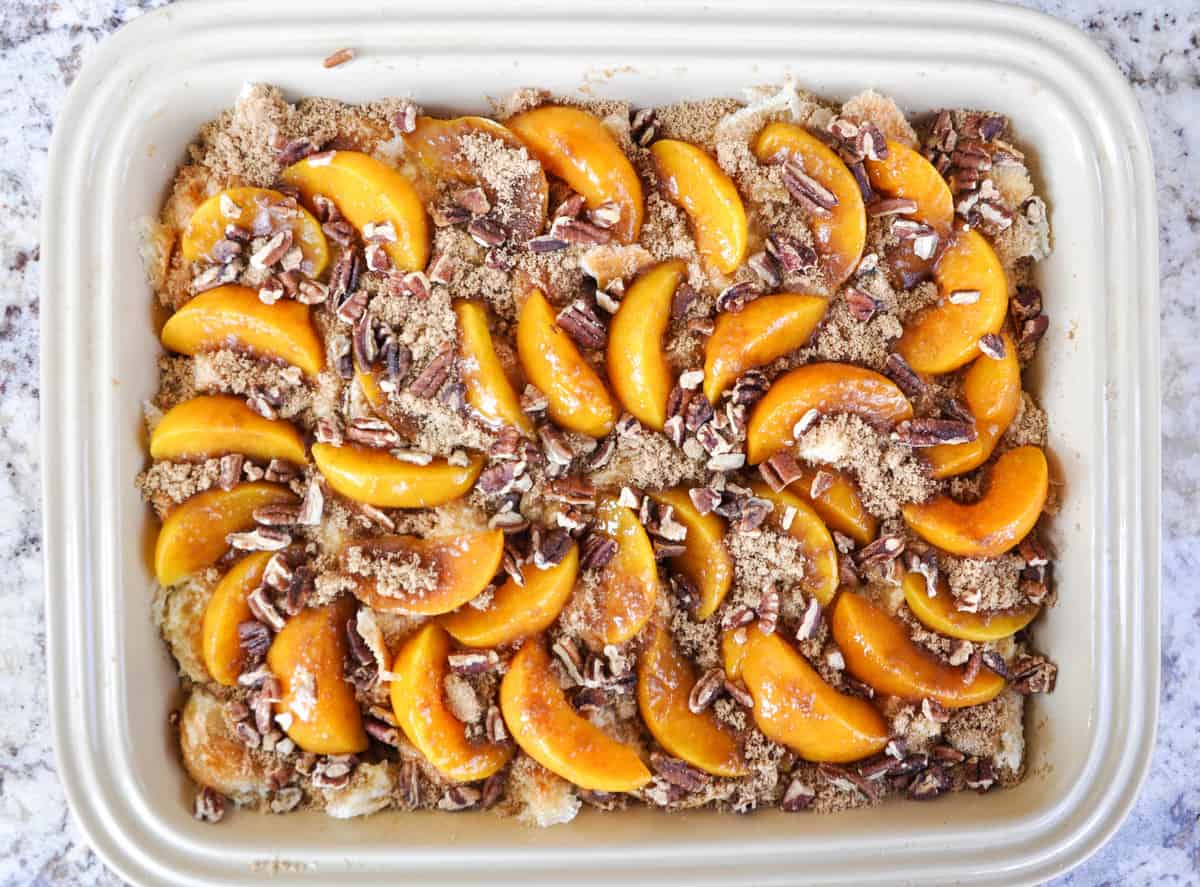 Cover, refrigerate and take a long winter's nap.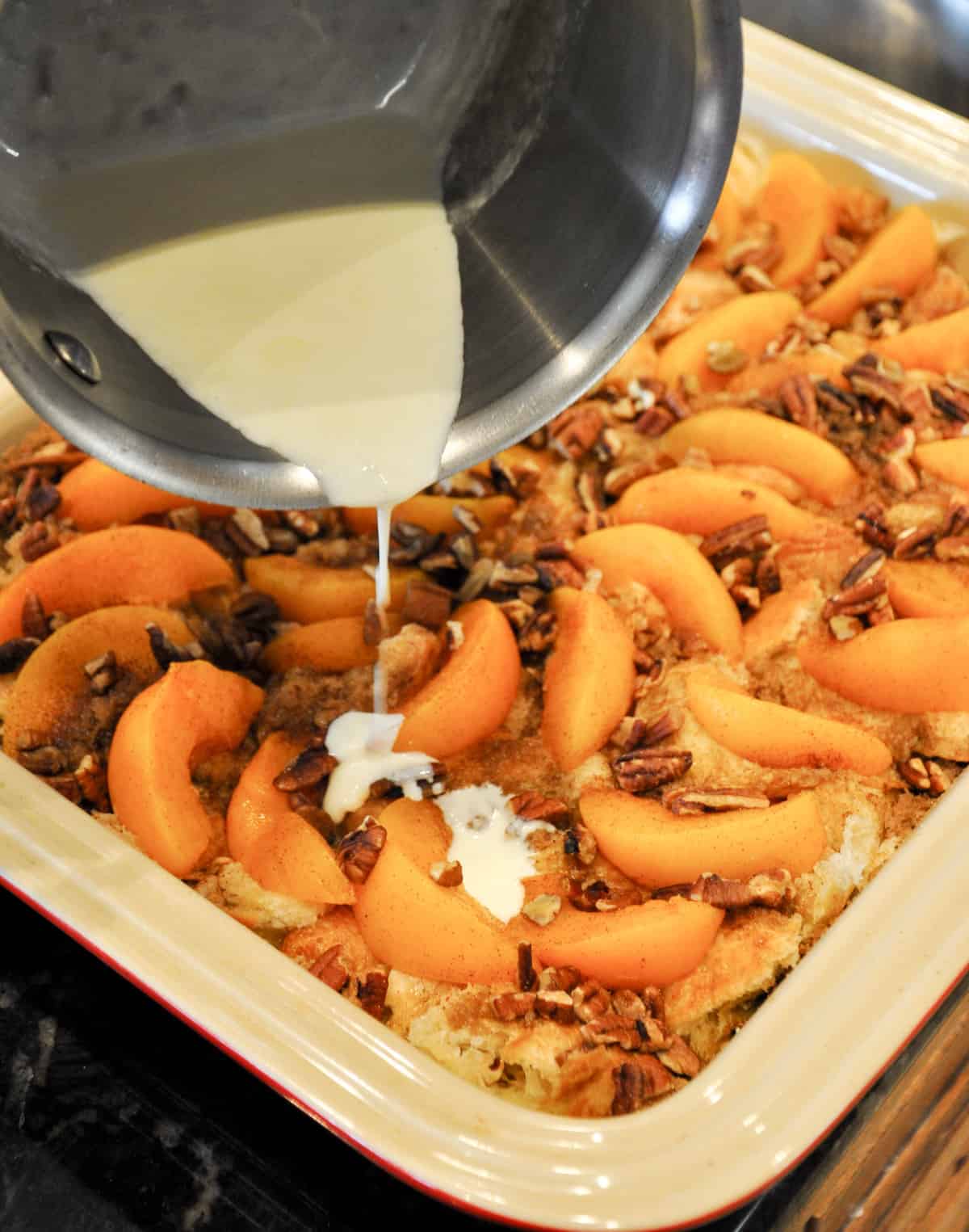 In the morning right before baking, top with the heated cream and bake for 45 minutes at 350 degrees.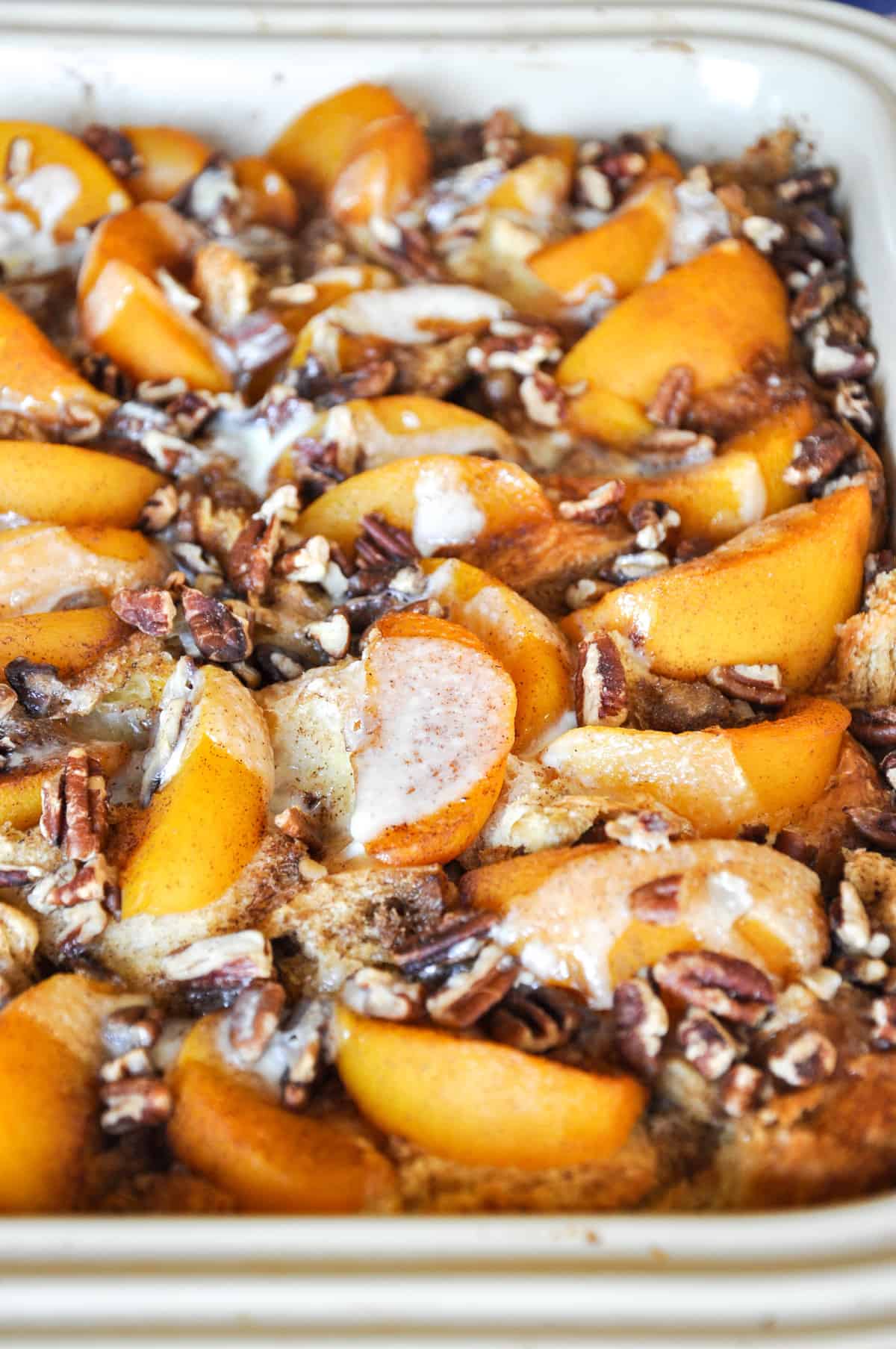 Remove from the oven and allow to rest a few minutes.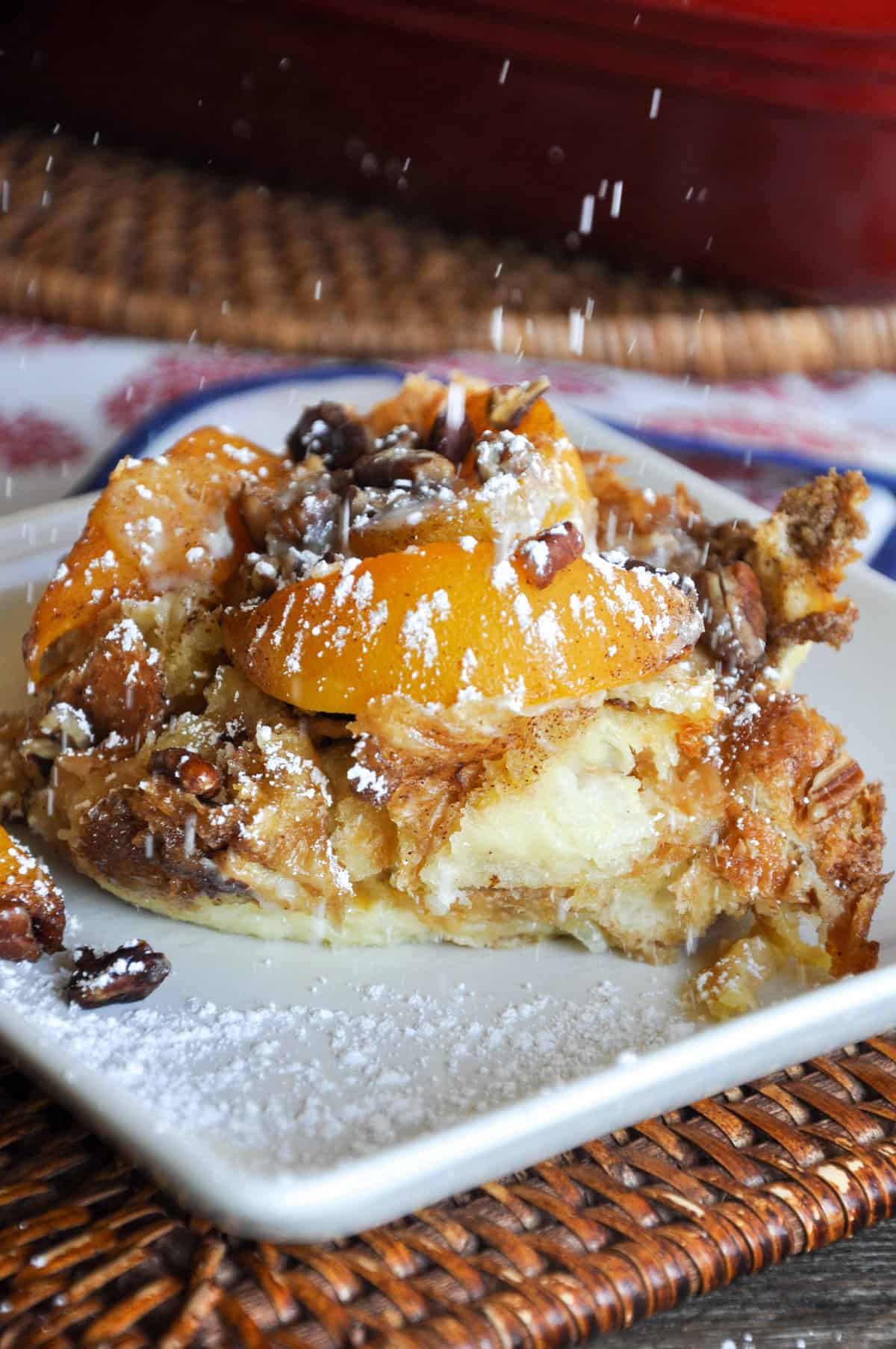 Dish up a generous helping and dust with powdered sugar.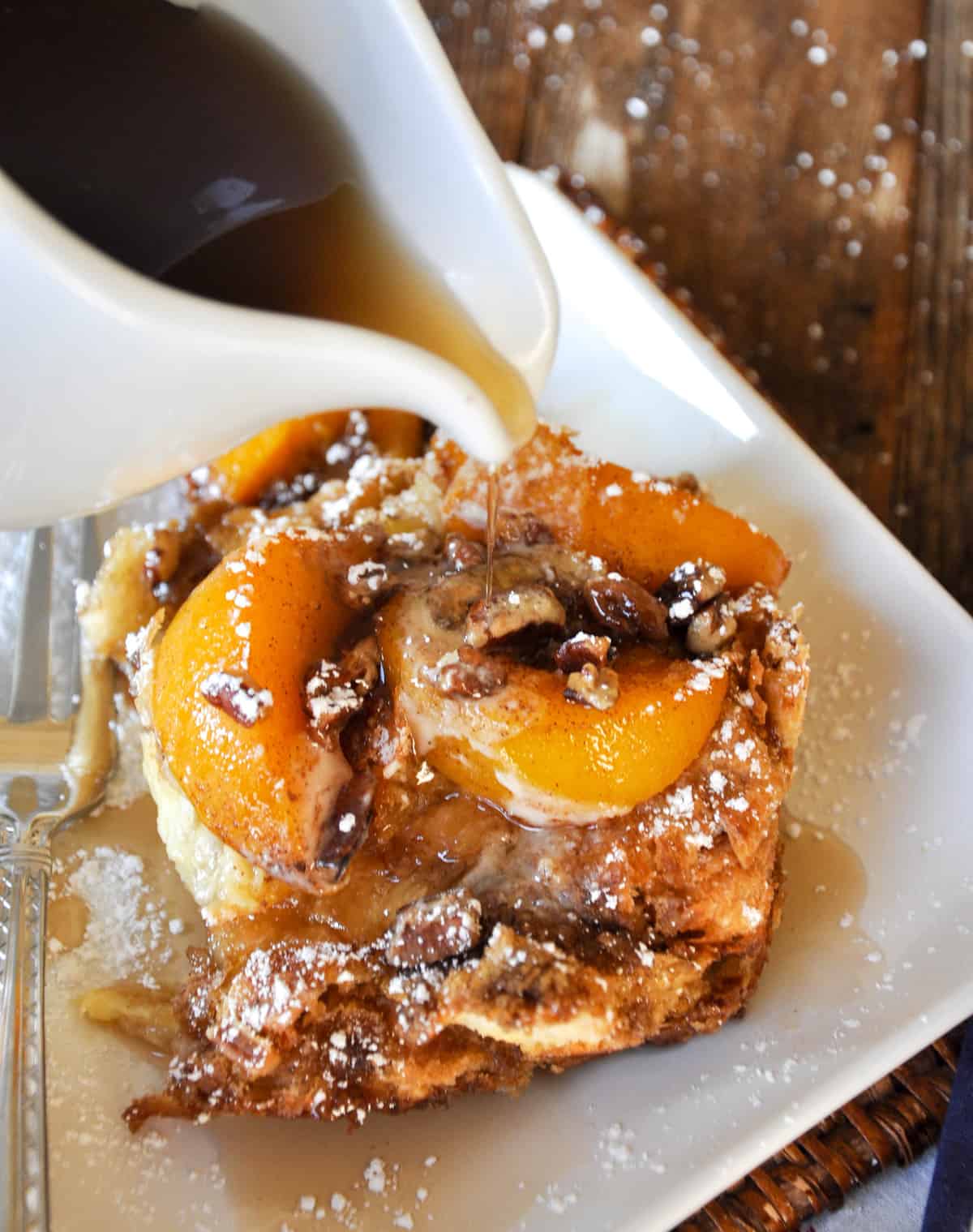 Smother in warm maple syrup and enjoy!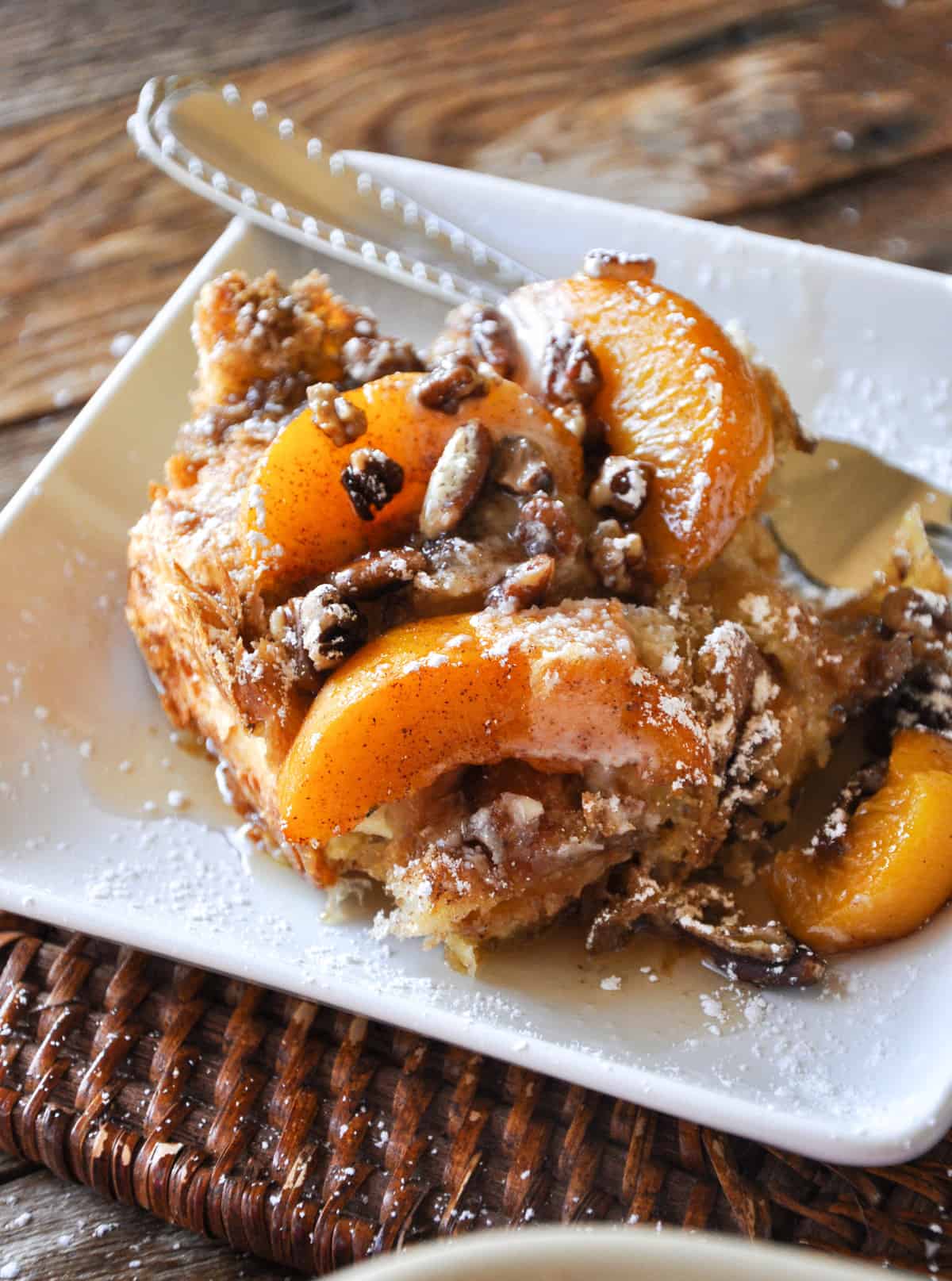 Now all you need is a nice, hot cup of coffee! Enjoy your day!
Here is the printable recipe for you.
Peaches and Cream French Toast
2016-12-20 11:00:56
Serves 8
Ingredients
2- 15oz. cans sliced peaches, drained
1 loaf french bread, torn into medium sized pieces
3 large croissants, torn into medium sized pieces
6 large eggs
1.5 cups milk
1.5 cup heavy cream, divided
1 teaspoon vanilla
1/4 cup sugar
1/2 cup brown sugar
1 teaspoon cinnamon
1/2 cup chopped pecans
Instructions
Butter a 13x9 pan. Add the french bread and croissant pieces to the pan
Mix eggs, milk, 1/2 cup of the heavy cream, sugar and vanilla and pour over bread
Place the drained peach slices onto the top of the bread
Combine the brown sugar and cinnamon and dust over the top of peaches. Top with chopped pecans.
Cover and refrigerate overnight
In the morning, remove french toast from refrigerator and preheat oven to 350.
Heat the remaining 1 cup heavy cream on low heat until it is reduced by half. For over french toast mixture and bake for 45 minutes.
Allow to rest. Serve with warm maple syrup and dust with powdered sugar
Adapted from Inspiration
California Grown https://californiagrown.org/