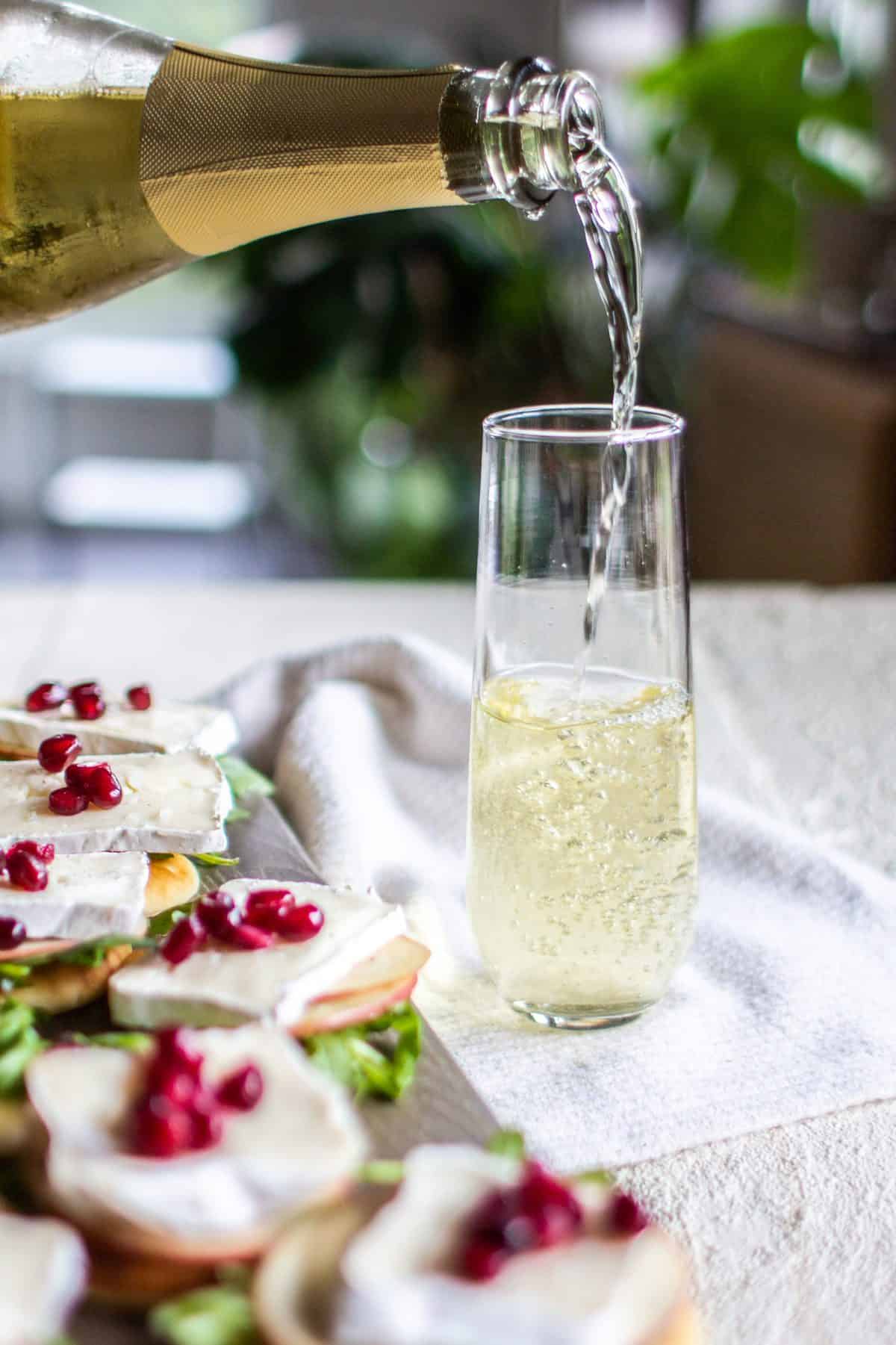 CA GROWN Blog
Discover. Learn. Connect.
Happy Hour at Home: Appetizer and Wine Pairings with Kate Ramos and Aida Mollenkamp
October 5, 2021
Eat the Season!
Sign Up For Weekly Recipes
« Back to Recipes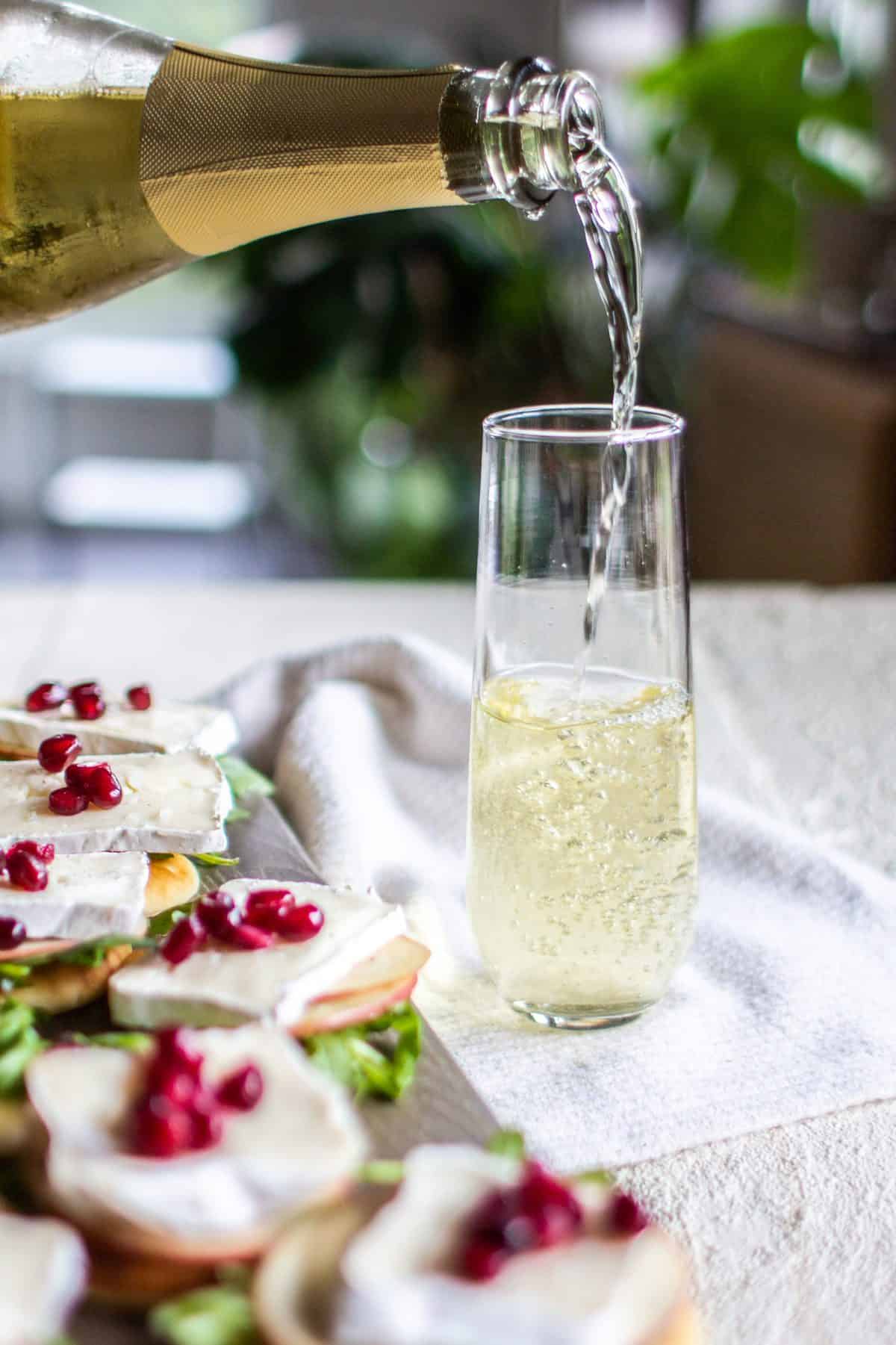 Happy Hour at Home: Appetizer and Wine Pairings with Kate Ramos and Aida Mollenkamp
Autumn is an exciting season in California! Harvest is underway, and the farmers' markets and local supermarkets are full to the brim with an incredible variety of fresh produce from the Golden State. Recently, food and wine experts Kate Ramos from Hola Jalapeno, and Aida Mollenkamp from Salt & Wind Travel, joined us on Facebook Live to show how to pair seasonal small bites starring California Grown goodness with some of our most popular wines. You'll love their appetizer and wine pairings!
Kate and Aida team up quite a bit, teaching monthly virtual cooking classes and doing demonstrations. Most importantly, both are passionate about supporting California farmers. Plus, they embrace the California lifestyle with easygoing recipes. They are convinced that if it grows together, it goes together – and we couldn't agree more! Over the years they've created many seasonal food, wine and cocktail recipes. For autumn, we are obsessed with Kate's California Harvest Sangria, and Aida's spiced Spiced Pear Wine Cocktail – both are on our shortlist for holiday parties.
If you didn't have a chance to watch their appetizer and wine pairings on Facebook live, never fear. You can always watch the replay or keep scrolling for links to the delicious recipes and the amazing wines they paired with them. These recipes are perfect for small gatherings, and are made with fresh ingredients that are in season in California right now. If you want even MORE food and wine inspo, we have our own list of Best Food and Wine Recipes!
Fun, Seasonal Appetizer and Wine Pairings with California Grown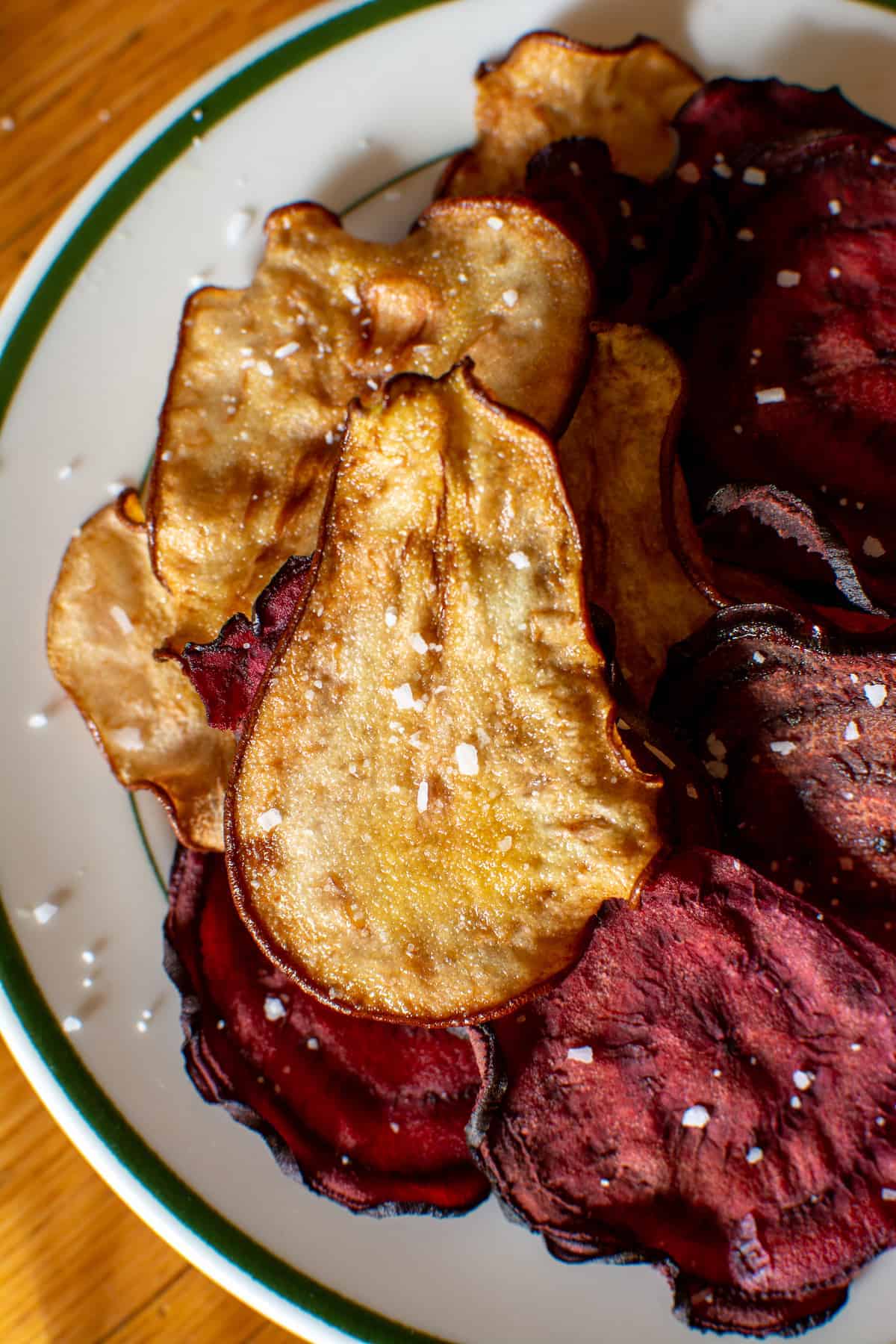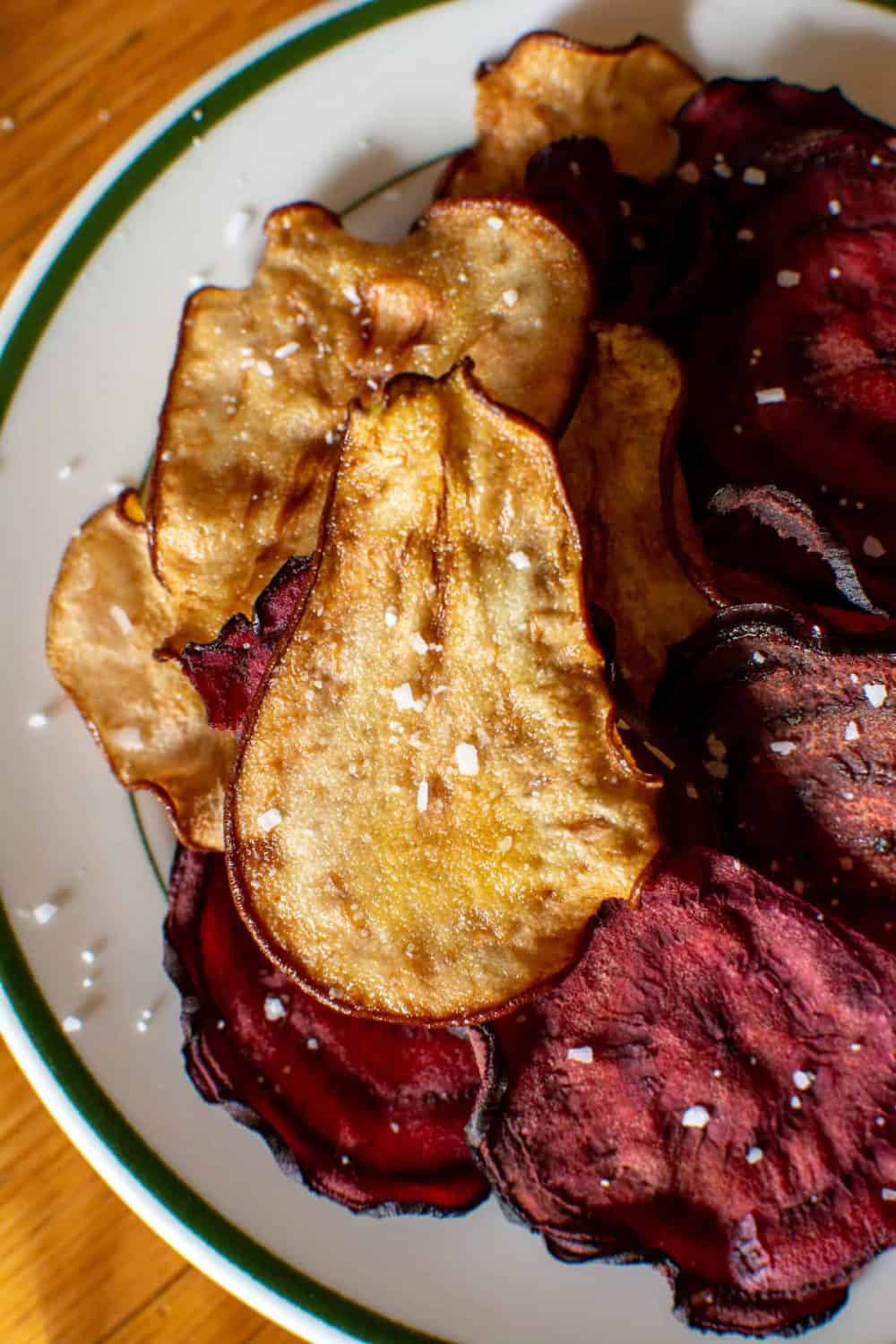 These baked Beet & Pear Chips are light, crisp, beautiful and so simple to make. We think they are the perfect combination of sweet, salty and earthy. Serve them with a crisp sparkling wine or rosé.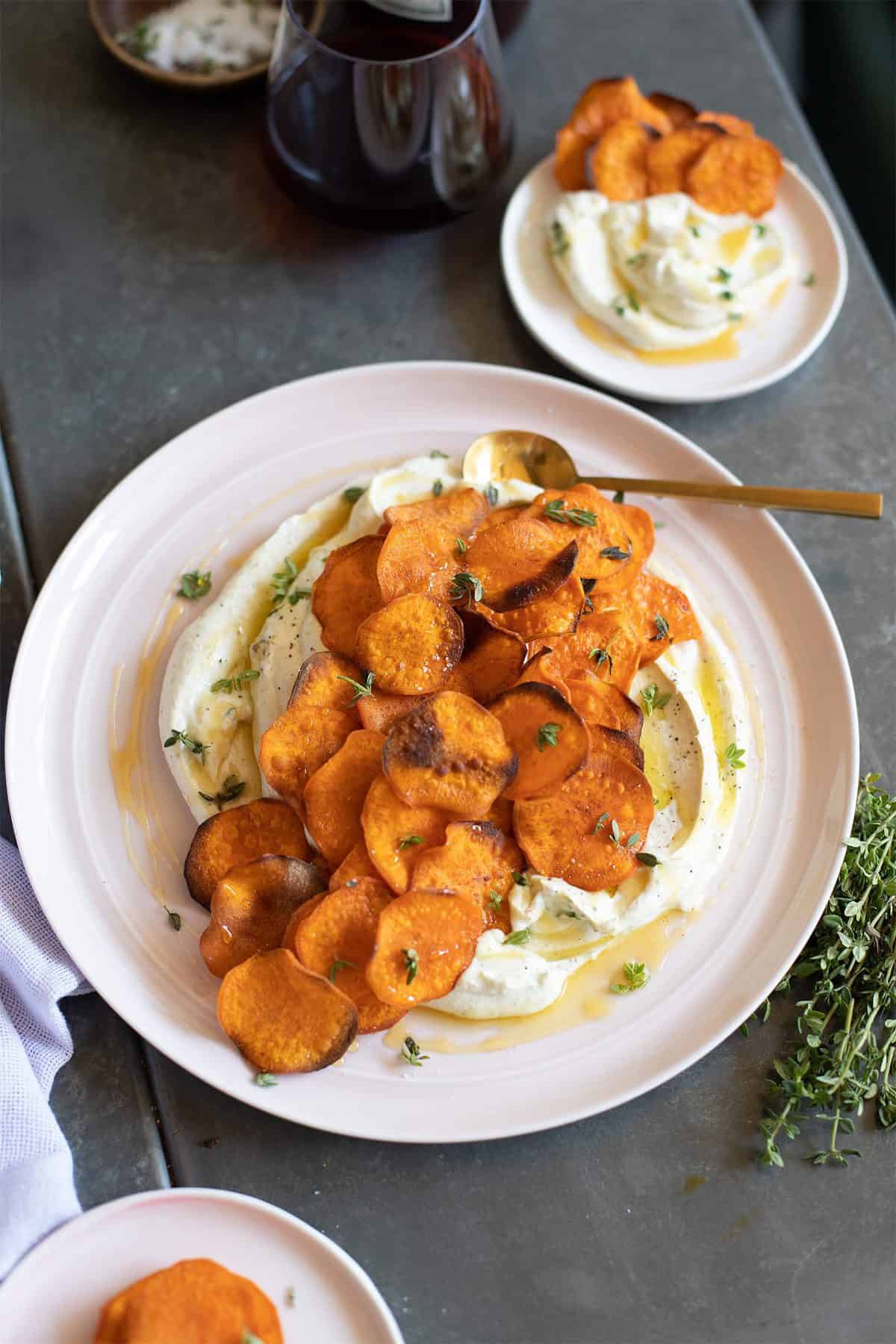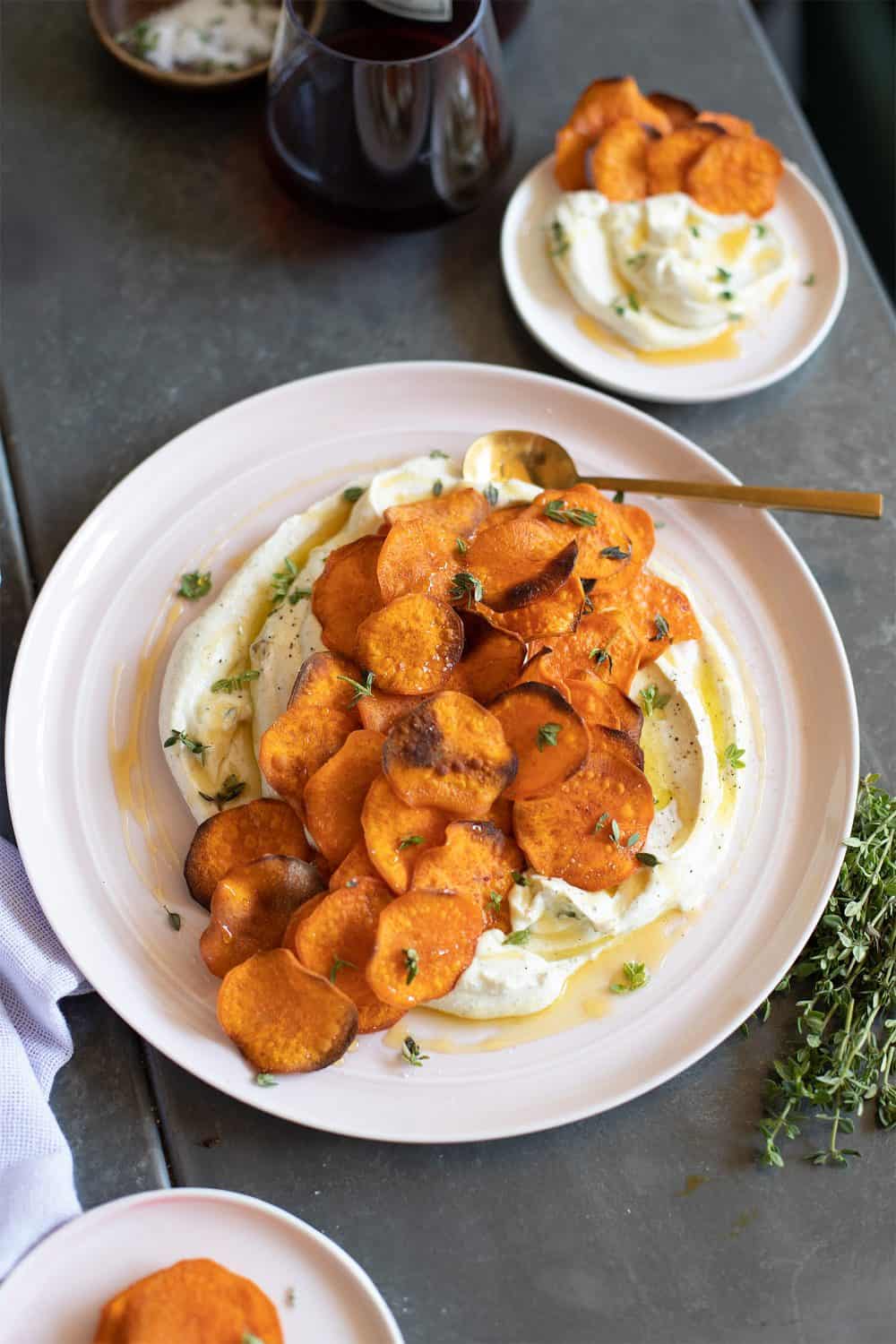 The smoky, crisp sweet potato combined with the ethereally light, sweet, peppery, herbed goat cheese is pure appetizer magic. It's one of those dishes you can serve as a start to Thanksgiving without filling people up or at a cocktail party as an unexpectedly indulgent bite. Pair with a glass of rosé or sparkling wine.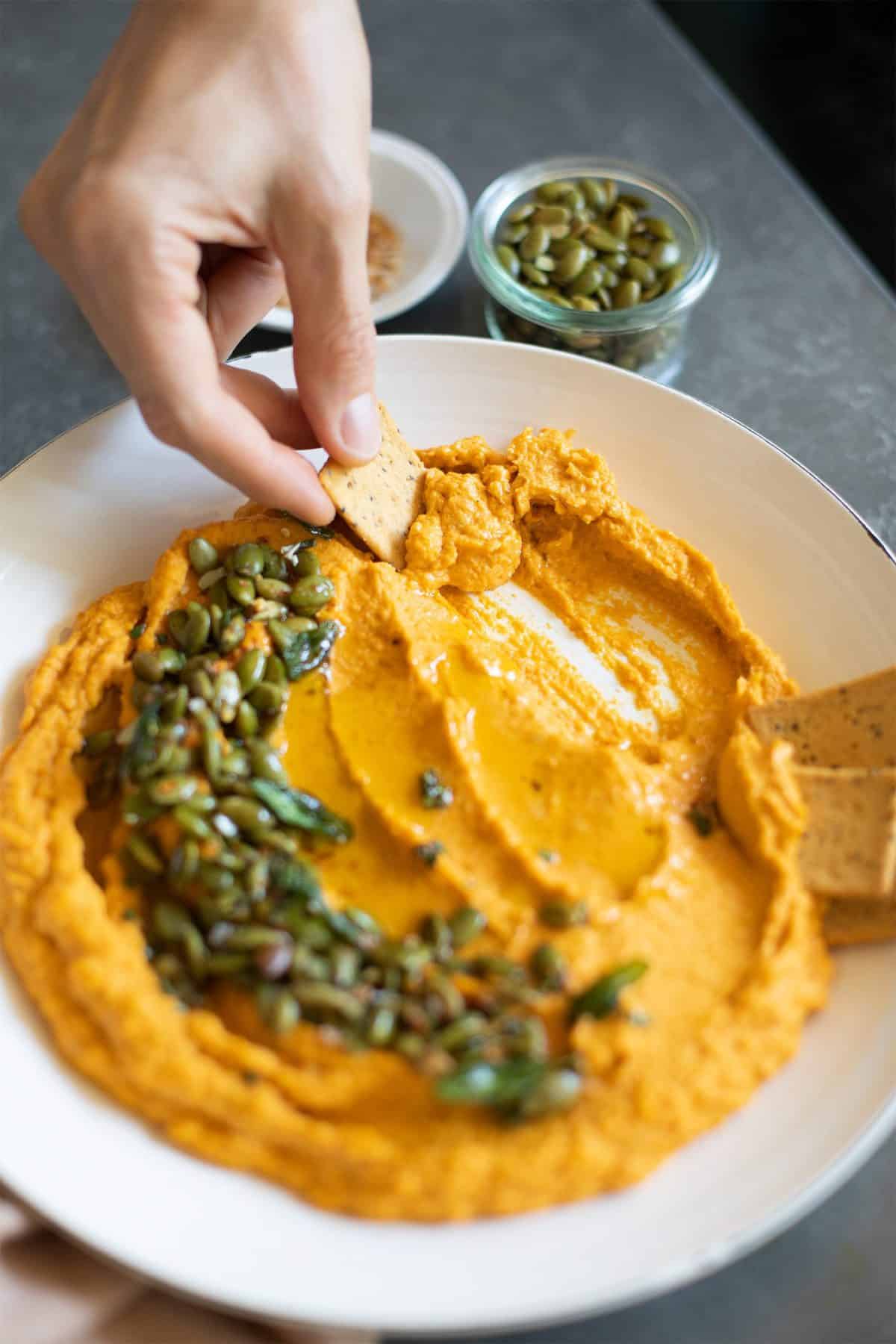 If fall were a dish, we're pretty sure this homemade pumpkin hummus recipe would be it. It has a slightly sweeter and more earthy flavor than classic hummus. This version also has some brightness and nuttiness thanks to the lemon juice, roasted garlic, and tahini. Pair with rosé, sauvignon blanc, or chardonnay.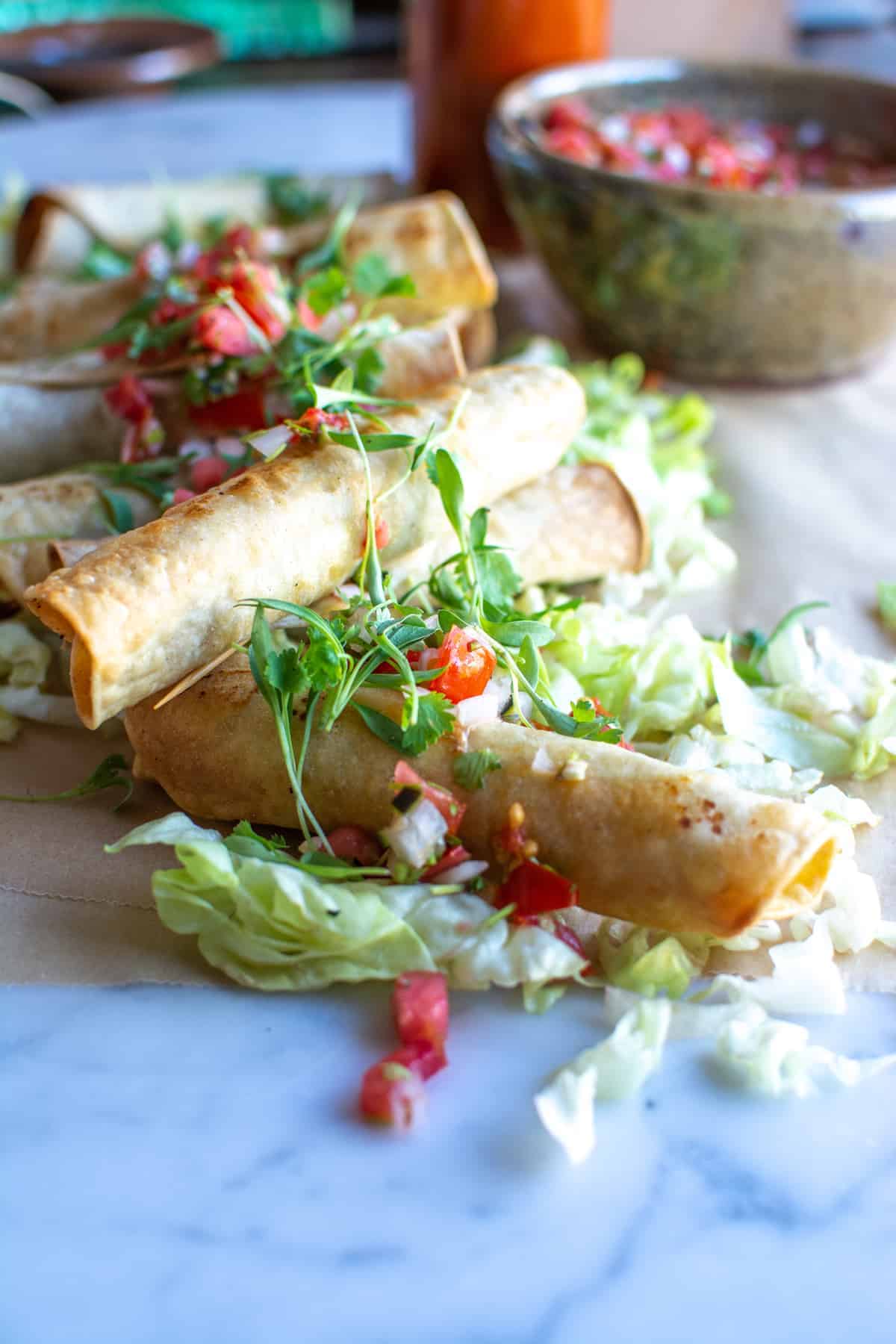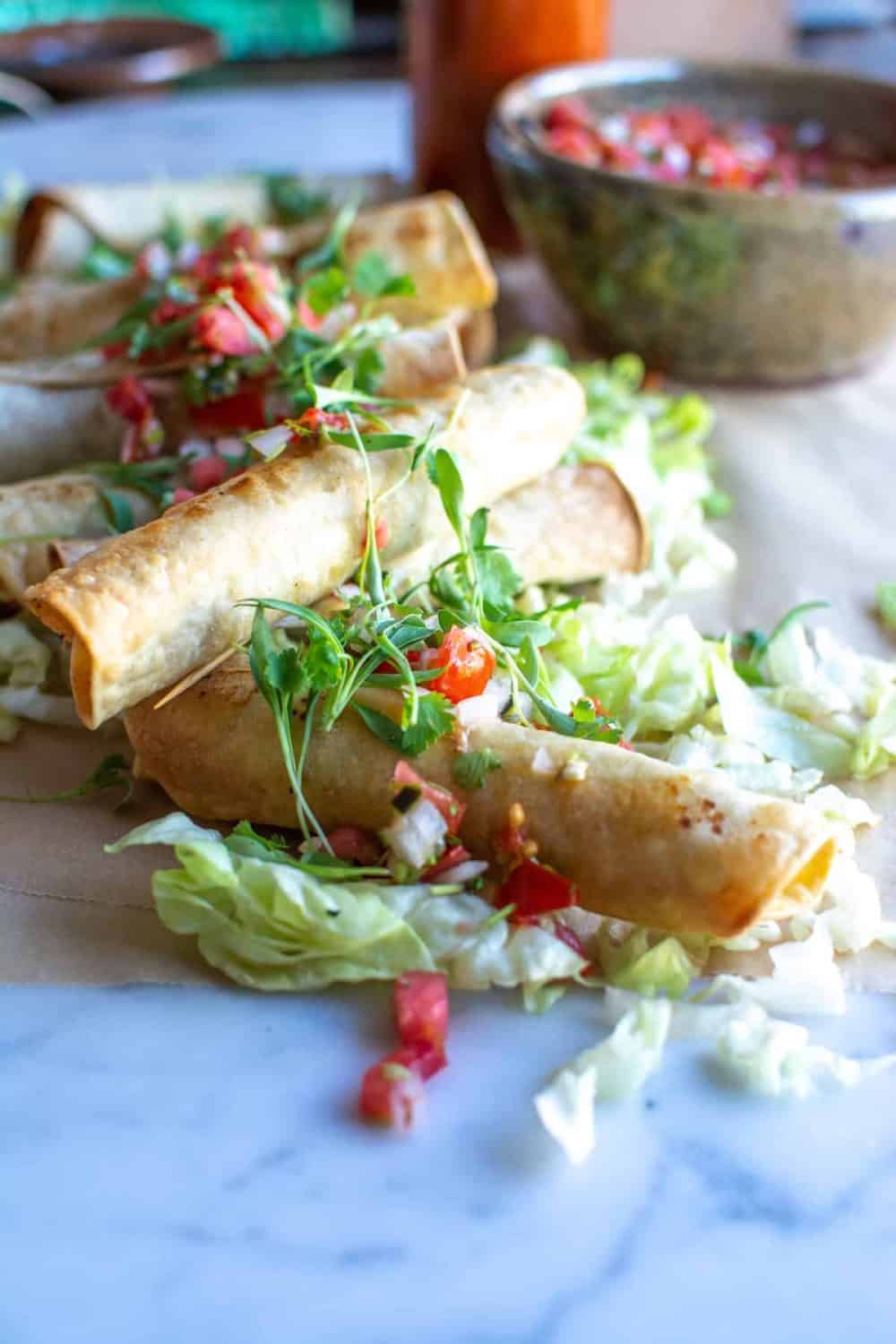 These plant-based taquitos are a real crowd pleaser! Made with sautéed poblano peppers, sweet corn, and creamy queso fresco and either pan-fried, baked, or air-fried, they are delicious any way you cook them. Pair with a nice sauvignon blanc, bubbles, or an unoaked chardonnay.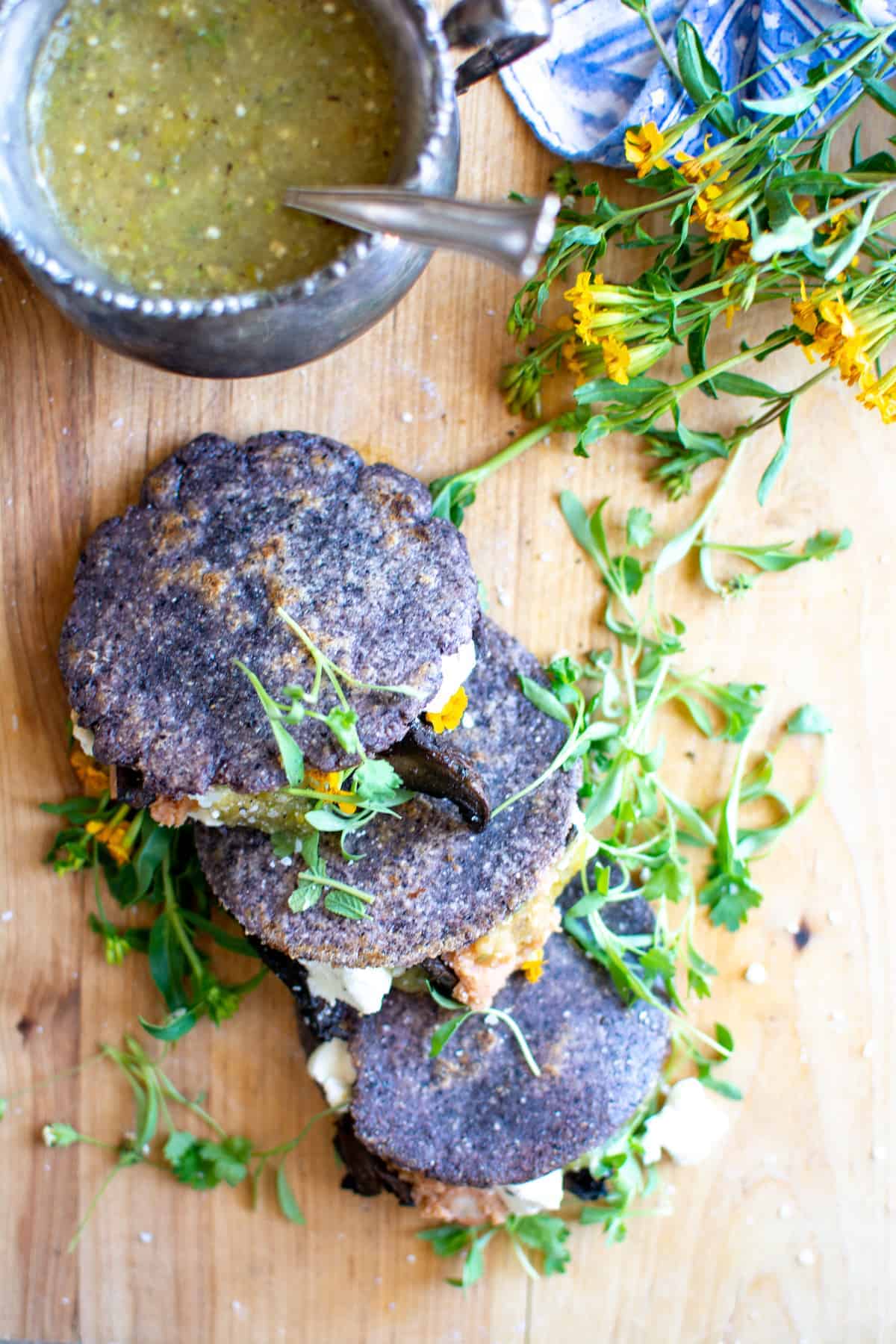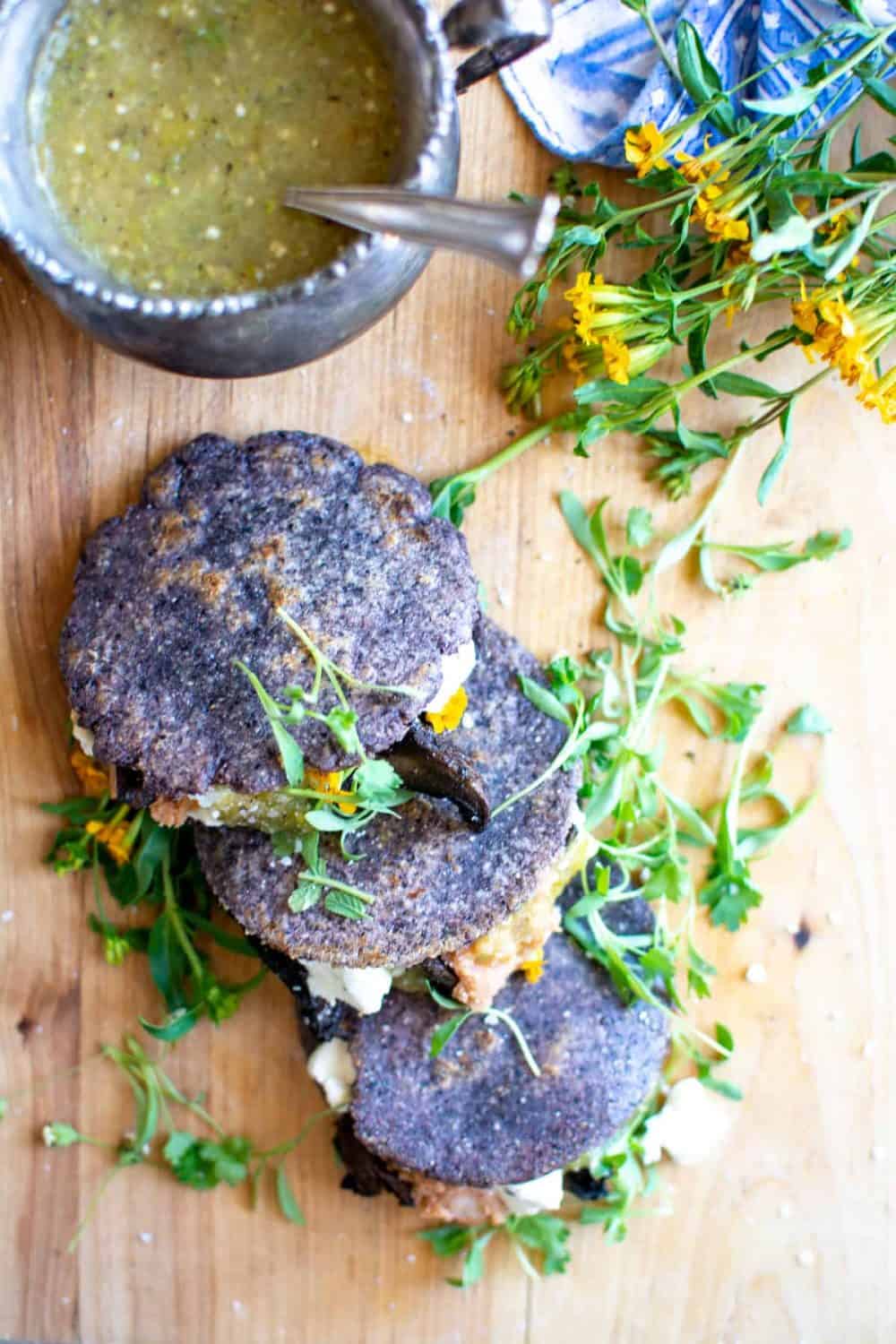 This Mexican gorditas recipe can be stuffed with any filling you'd like but we are especially fond of this roasted mushoom, refried bean, and goat cheese combo. While the spicy salsa might make you reach for a rose or sparkling wine (which is delicious), Kate and Aida also recommended paring with a fruit-forward zinfandel.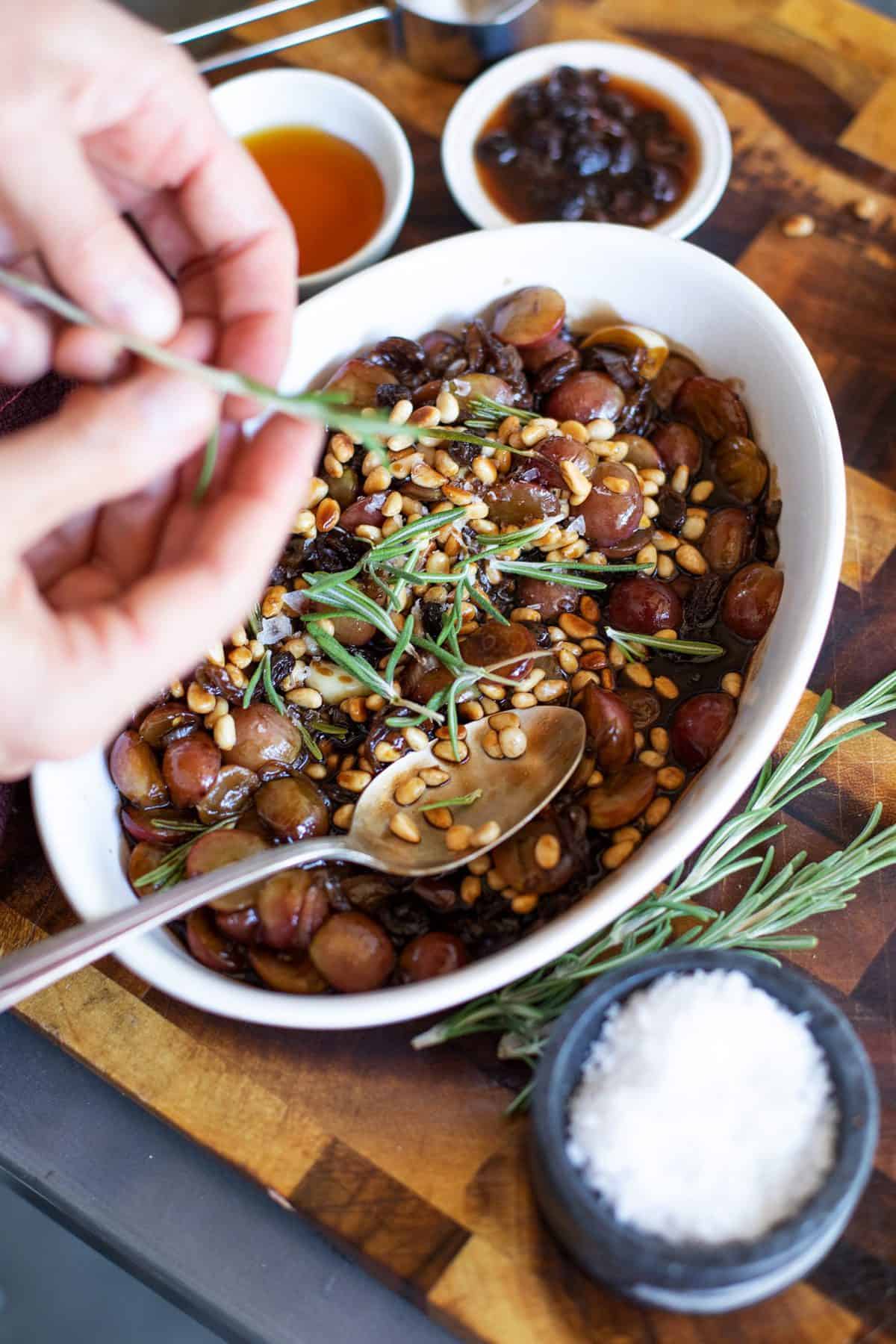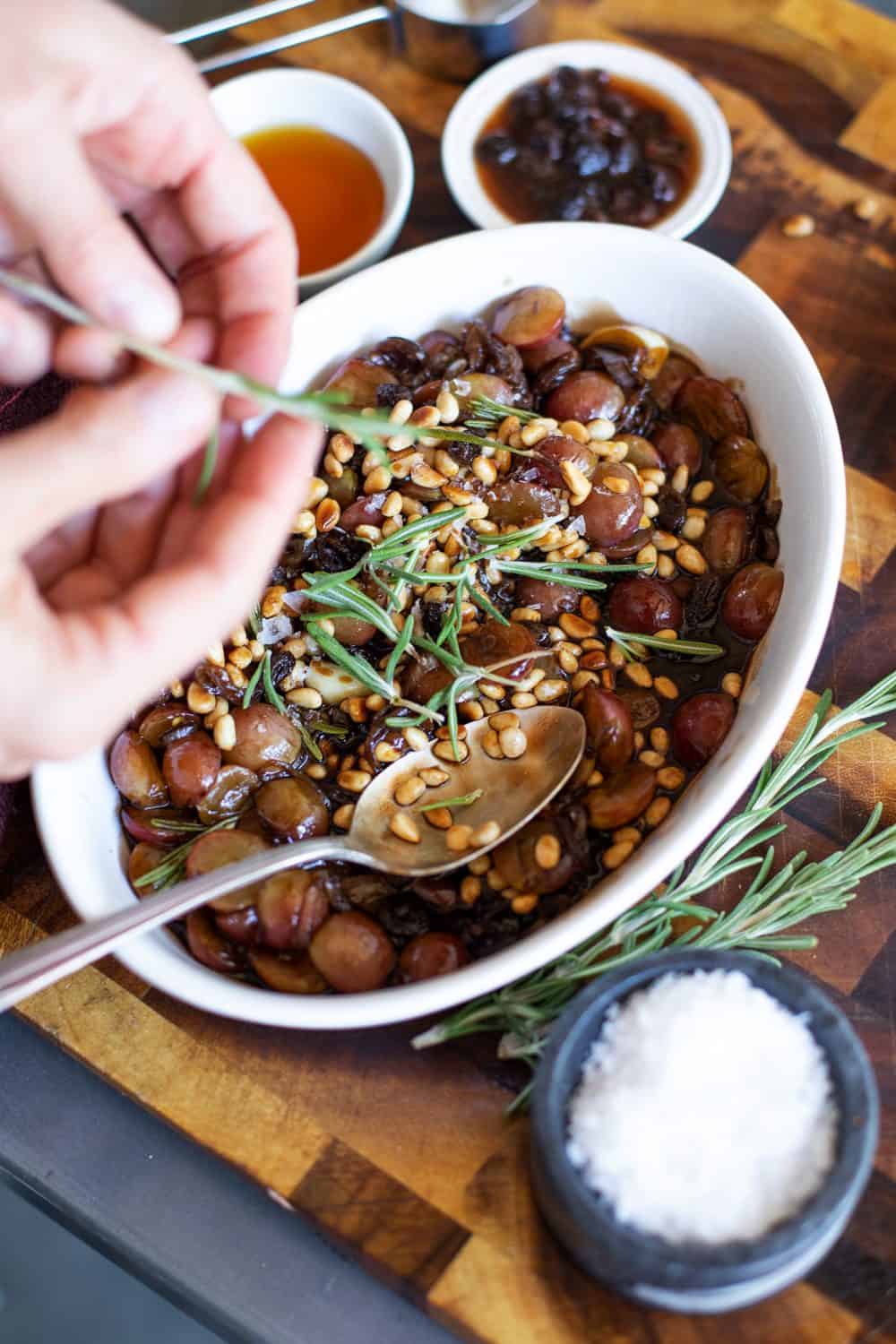 These bites are sweet-sour-tart-salty thanks to the grape agrodolce paired with the prosciutto. If you wanted to make it even more indulgent, you could add a smear of burrata to each crostini. Though we made them here as a small bite-sized crostini, you could also make a large bruschetta, add in some arugula, and make it a light meal. Pair with sparkling rosé, or a rich cabernet sauvignon.
Here's the complete list of all the featured California Wines!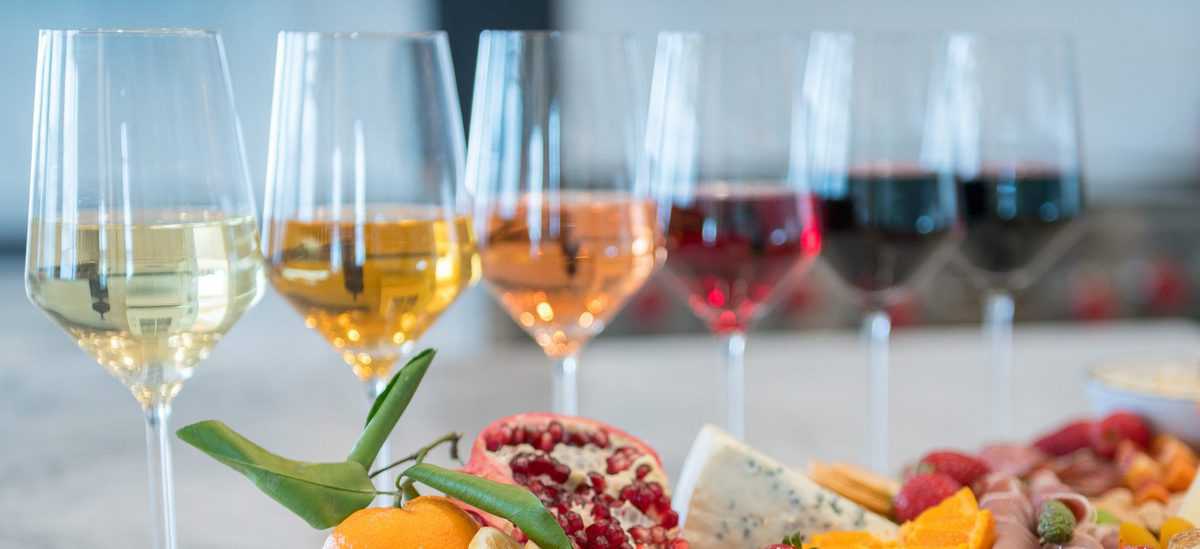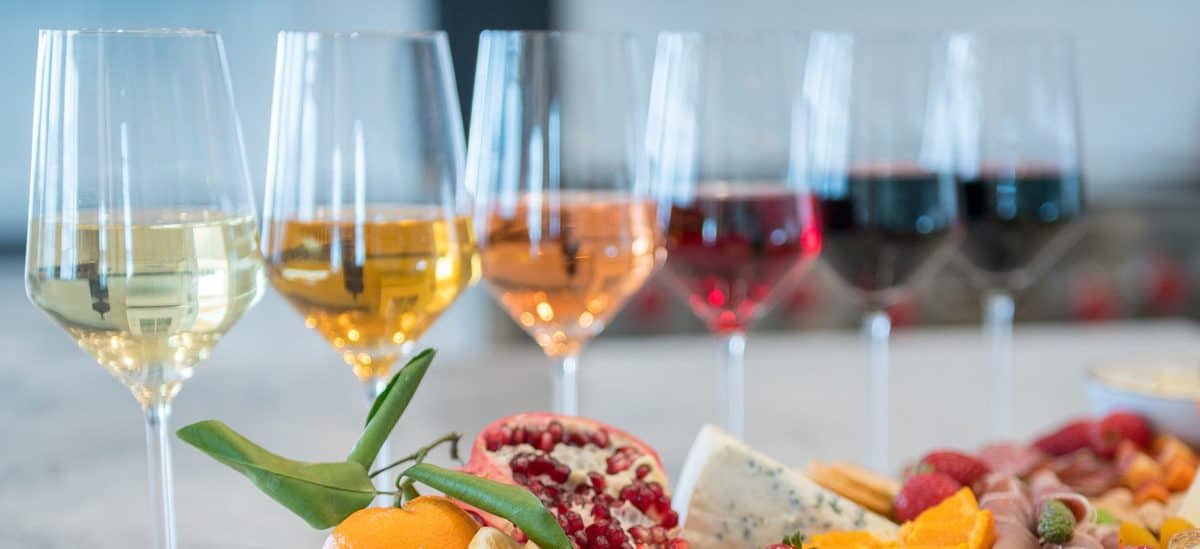 Sparkling Wines
Domaine Carneros Cuvee de la Pompadour Brut Rose
Patz & Hall Brut
The Fableist Blanc de Blanc
Sauvignon Blanc
Bonterra Organically Grown Sauvignon Blanc
Merry Edwards Sauvignon Blanc
Ramey Sidebar Ritchie Vineyard Sauvignon Blanc
Chardonnay
Schug Carneros Chardonnay
Kendall-Jackson Avant Unoaked Chardonnay
Frey Biodynamic Chardonnay
Rosé
McBride Sisters Black Girl Magic Rose
DAOU Rose
Grgich Hills Estate Rose
Cabernet Sauvignon
Ridge Estate Cabernet Sauvignon
The Prisoner Wine Company's Unshackled Cabernet Sauvignon
Stag's Leap Cabernet Sauvignon
Zinfandel
Cline Ancient Vines Zinfandel
Mauritson Rockpile Cemetery Vineyard Zinfandel