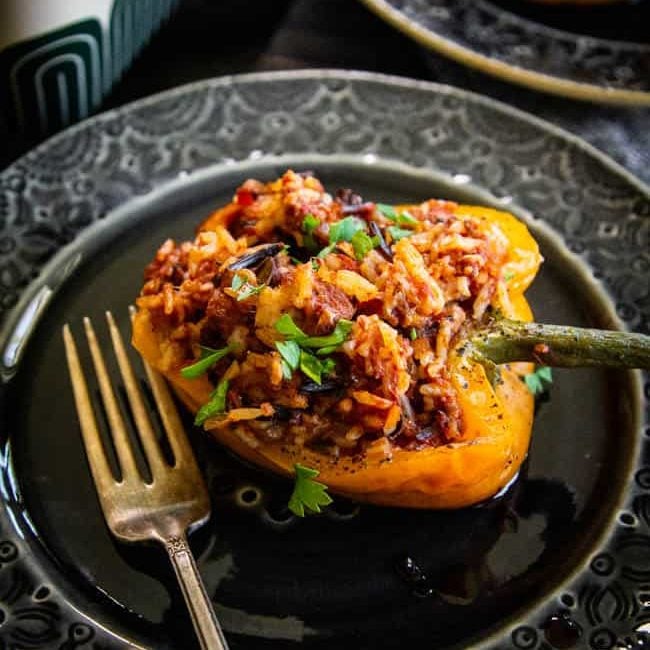 CA GROWN Blog
Discover. Learn. Connect.
A Delicious Recipe For Easy Stuffed Bell Peppers
September 28, 2021
Eat the Season!
Sign Up For Weekly Recipes
« Back to Recipes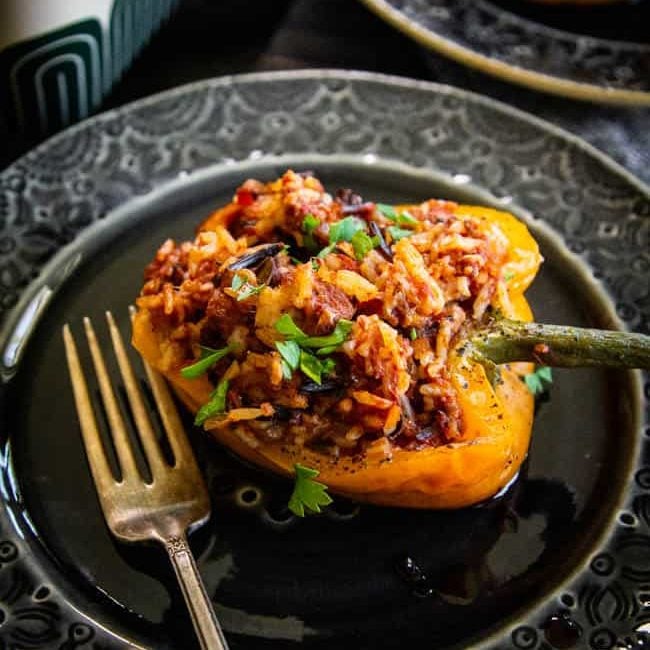 A Delicious Recipe For Easy Stuffed Bell Peppers
Add this recipe for Easy Stuffed Bell Peppers to your meal plan this week! You can use whatever ingredients you have on hand with this technique, but this is one of our favorites. While hearty, this recipe is also brimming with big, bold flavors thanks to the hot Italian sausage, wild rice, tomatoes, onions, garlic, and red wine!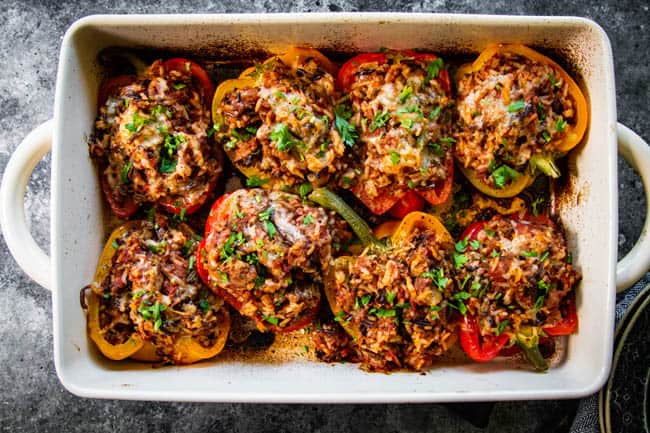 How long does it take to make our easy stuffed bell peppers?
This easy stuffed bell peppers recipe is perfect for a quick dinner in about an hour. This recipe is easy to make, easy to eat, and easy to enjoy! We simply took a few shortcuts to make quick work of a cooking technique that traditionally takes more time.
First, we use pre-cooked white and wild rice. You can use the pre-cooked packets of Jasmine or Basmati rice which can be found at the grocery store, which we actually do quite a bit on busy weeknights, or you can use leftover rice from another meal. As far as the wild rice goes though – I suggest making a big batch in advance in your Instant Pot!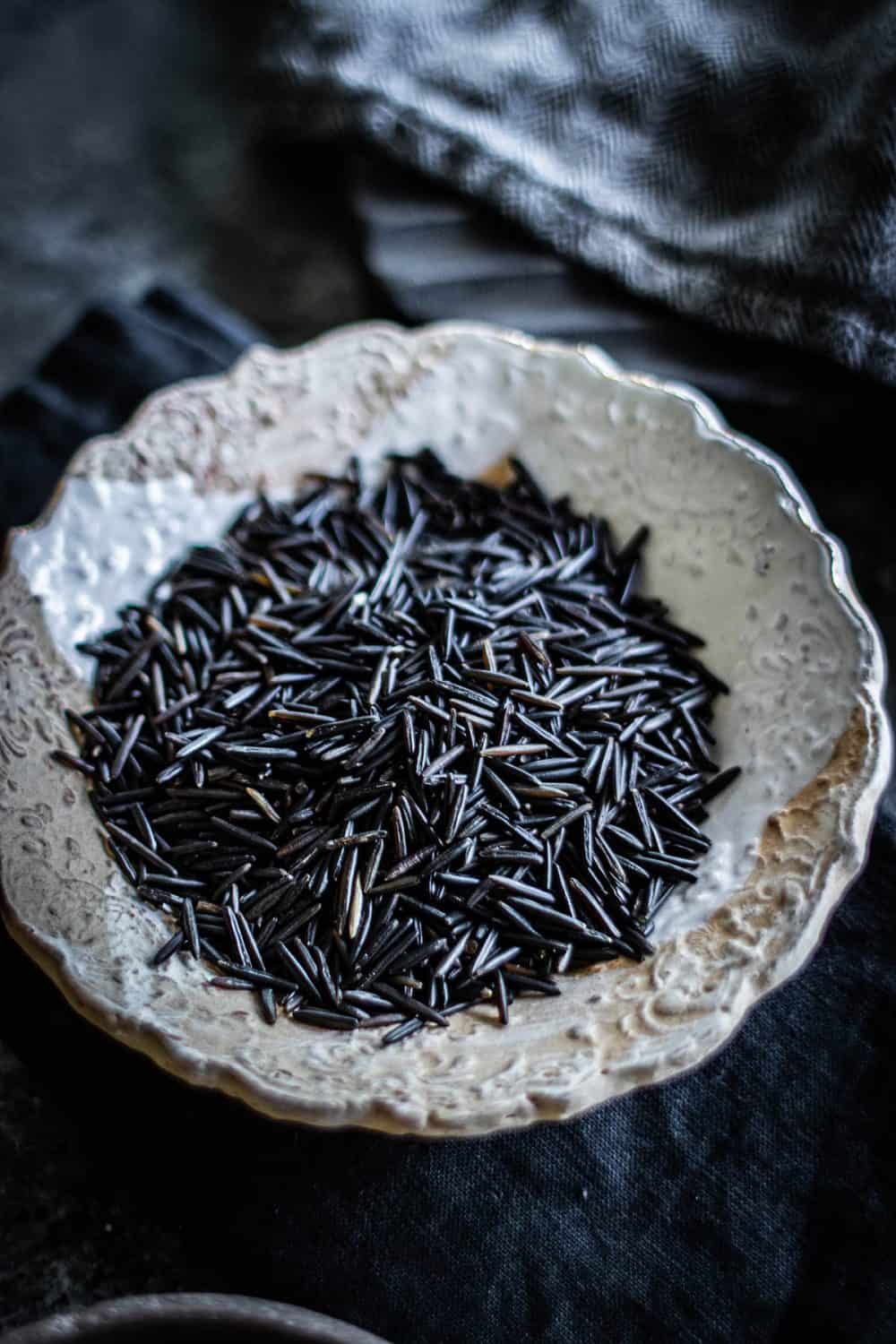 Here is how to quickly cook wild rice in the Instant Pot
To make easy stuffed bell peppers, you'll need about one cup of cooked wild rice. This Instant Pot recipe for making perfect wild rice every time, makes more than you will need. Don't worry though, we have a few more recipes with wild rice that you should try with the leftover, or you could just eat it as-is like we do.
Wash the wild rice in cold water to remove any dirt or dust that may be on it before cooking it in your Instant Pot.
Add 1 cup wild rice and 1 1/4 cups liquid (broth or water) to an Instant Pot.
Secure the lid and set the steam valve to "sealing".
Select the manual/pressure cook option and cook on high pressure for 22 minutes. When the cooking cycle is complete, let the pressure naturally release for 10 minutes. Then move the steam valve to venting, and manually release any pressure that is left.
Did you know that wild rice is not technically rice, but a semi-aquatic grass native to North America? Pretty cool huh?! Wild Rice is naturally gluten-free, grain-free, and really good for you too.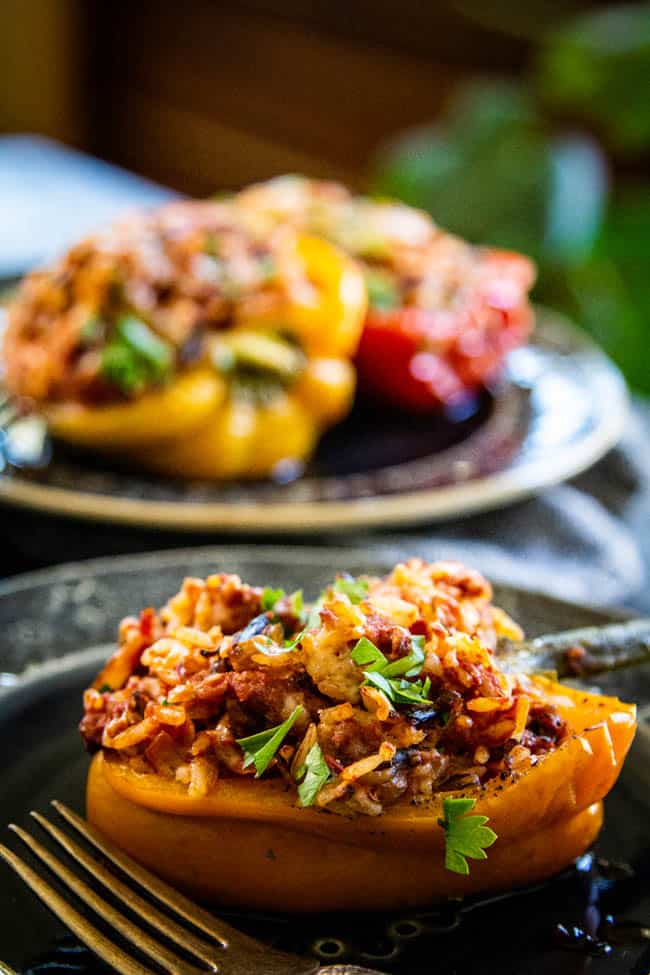 Now, let's get back to those easy stuffed bell peppers, shall we?!!
The second time-saving tip for easy stuffed bell peppers is to halve the peppers lengthwise as opposed to stuffing whole peppers. Other recipes we have tried call for filling and baking the entire bell pepper. This technique often requires the additional step of blanching or broiling the peppers before actually stuffing and baking them. Who has time for that?!
Here is how to quickly prep the peppers to make easy stuffed bell peppers.
Wash the bell peppers well, cut in half with a sharp knife. Remove the seeds, core, and ribs with a pairing knife.
Season the inside of the peppers generously with olive oil, salt, and pepper before taking any additional steps.
The third time-saving tip for making easy stuffed bell peppers any night of the week is to use frozen or prepared white rice instead of making a fresh batch. If you just happen to have leftover white rice just sitting around you can use that too.
The combination of California wild rice and Jasmine rice is truly delightful and a must-try if you ask me. The two kinds of rice complement each other perfectly, giving these easy stuffed bell peppers both complexity and balance.
Recipes with wild rice are always delicious because of their hearty texture and rich flavor profile.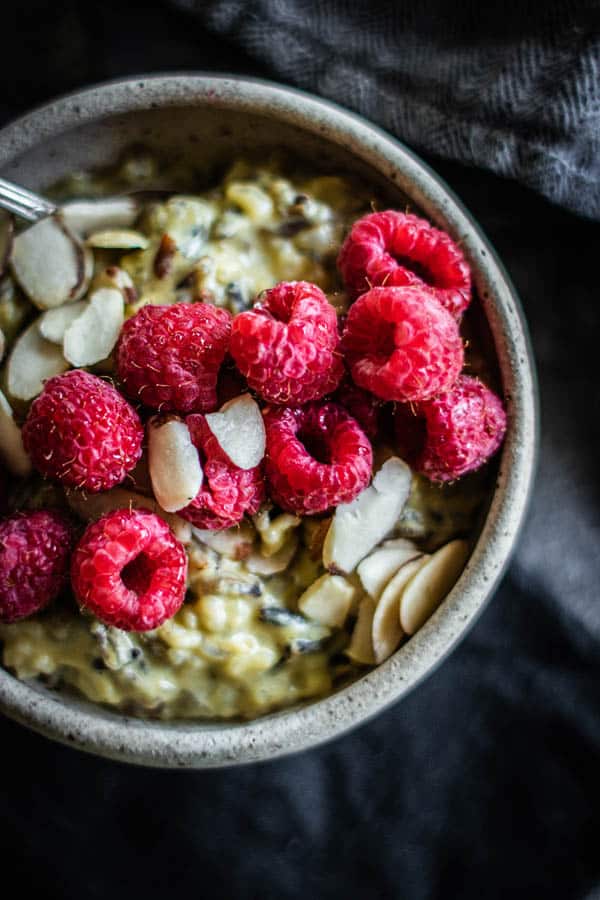 This easy recipe for rice pudding is made with creamy homemade pistachio milk and wild rice. Free of refined sugars, this rice pudding has a flavor profile that is pleasantly nutty and rich without being cloyingly sweet! Because this recipe is perfect for breakfast or dessert, this protein-packed, plant-based rice pudding is the perfect addition to your next meal prep menu.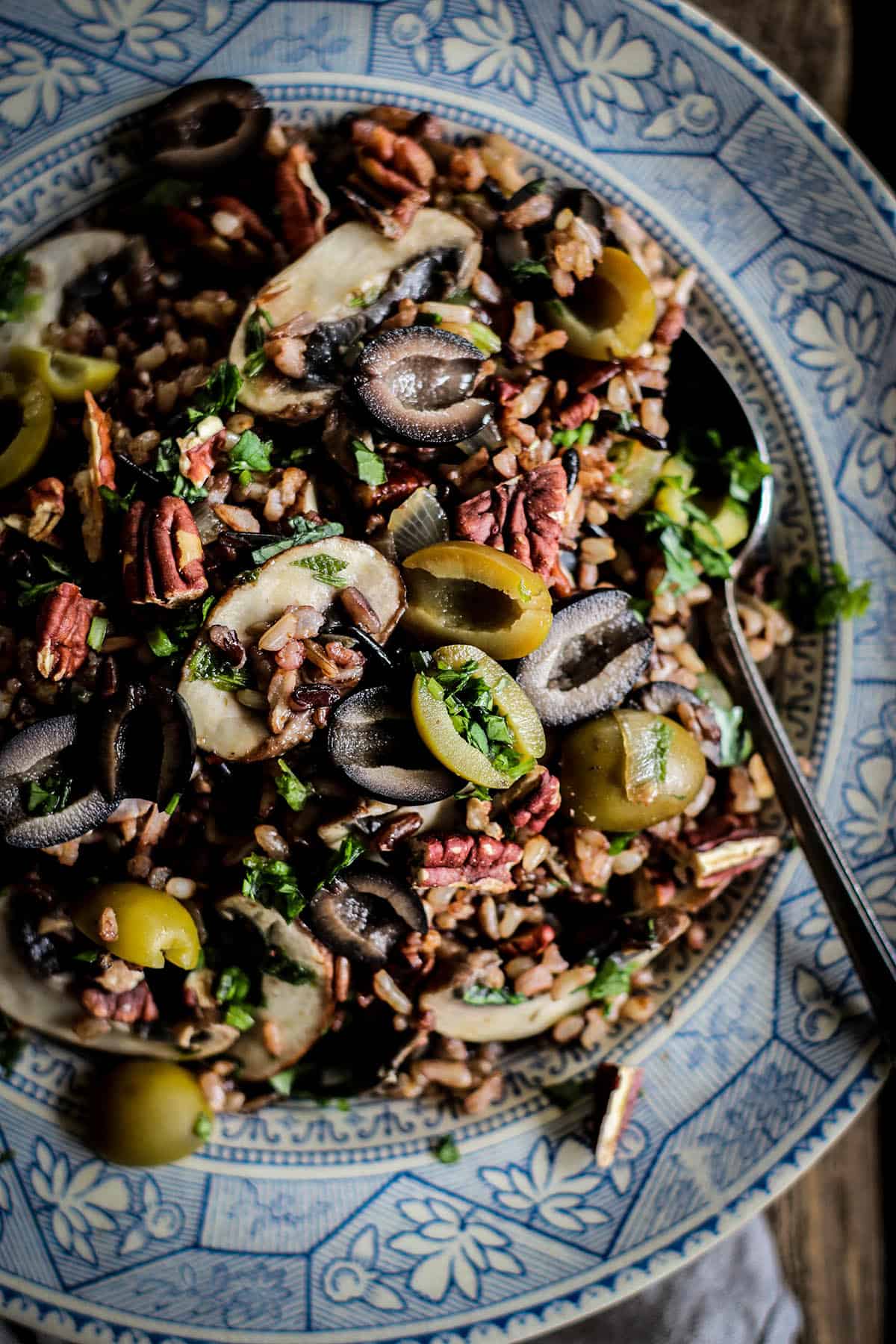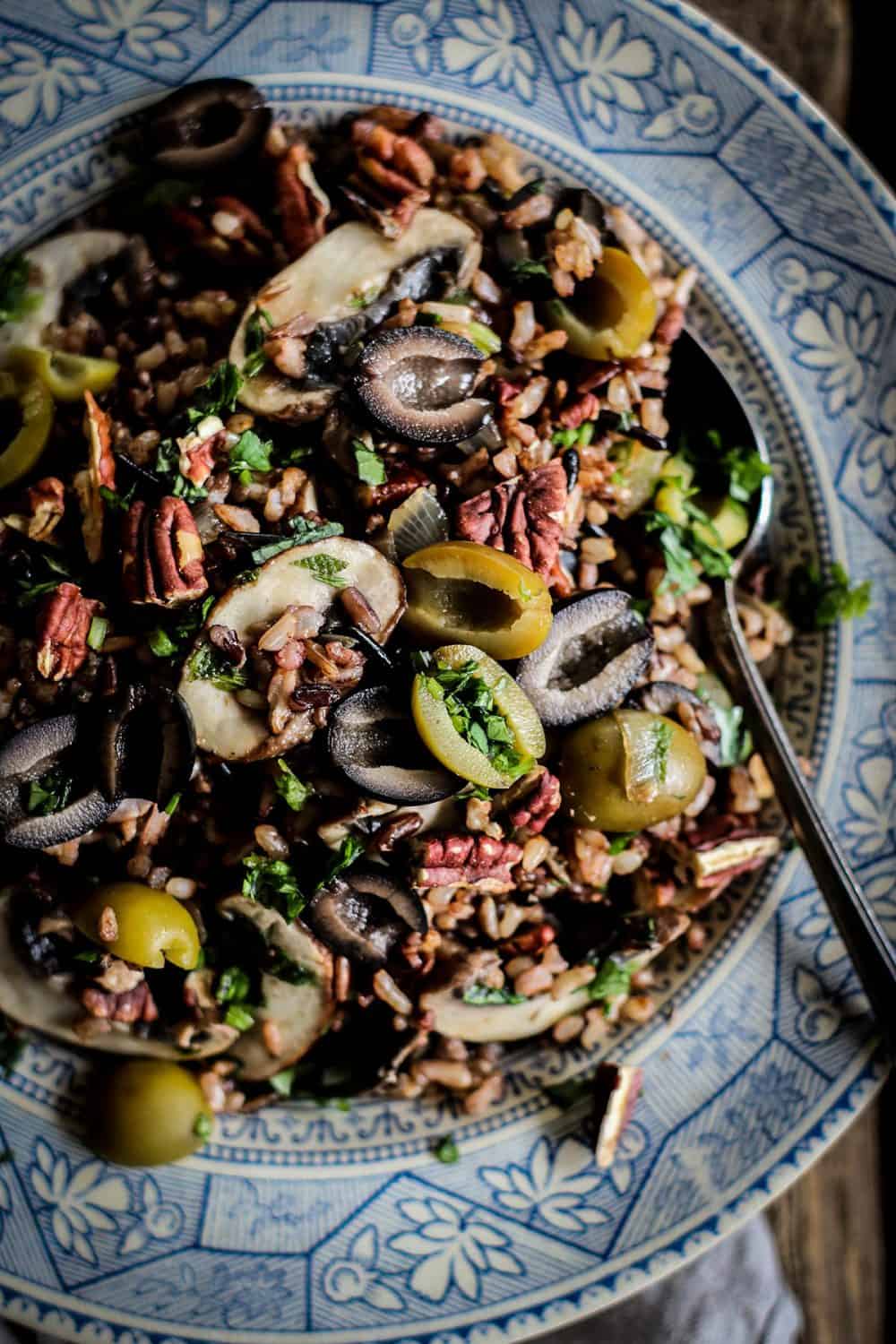 Looking for unique side dishes to add to your menu for the holidays? Try this recipe for wild rice stuffing! It's packed with flavor thanks to baby portabella mushrooms, olives, and pecans!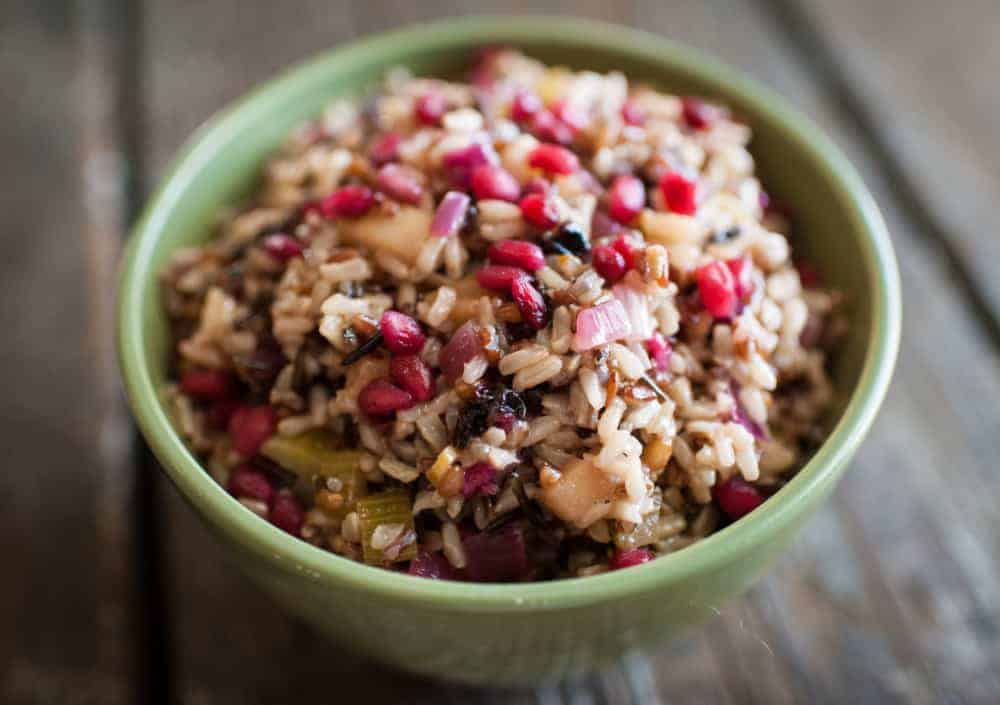 This wild rice recipe from the G Free Foodie is an easy way to make your meal a little more exciting.
Plus, it's loaded with healthy ingredients, easy to prepare, and completely delicious – can't beat that!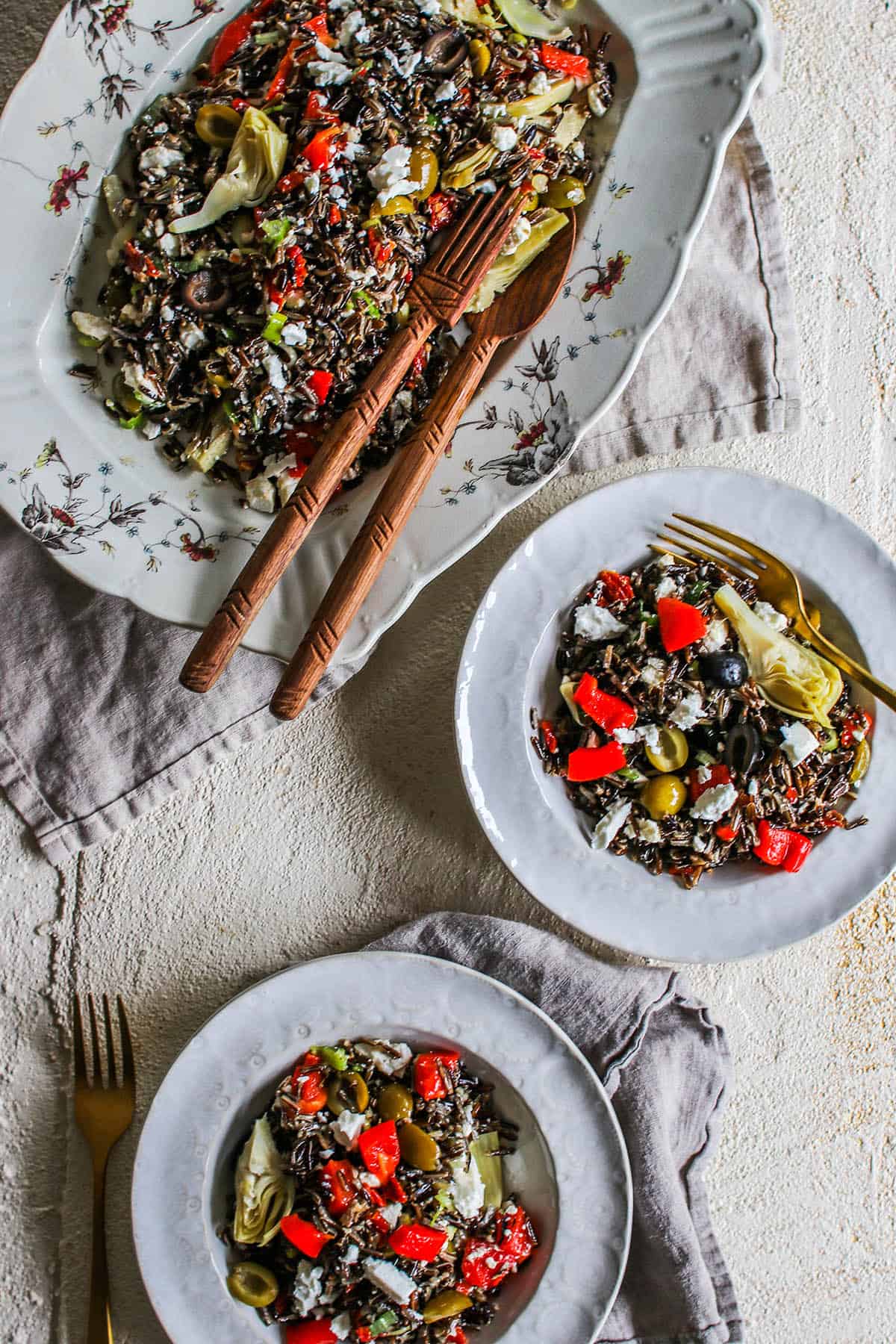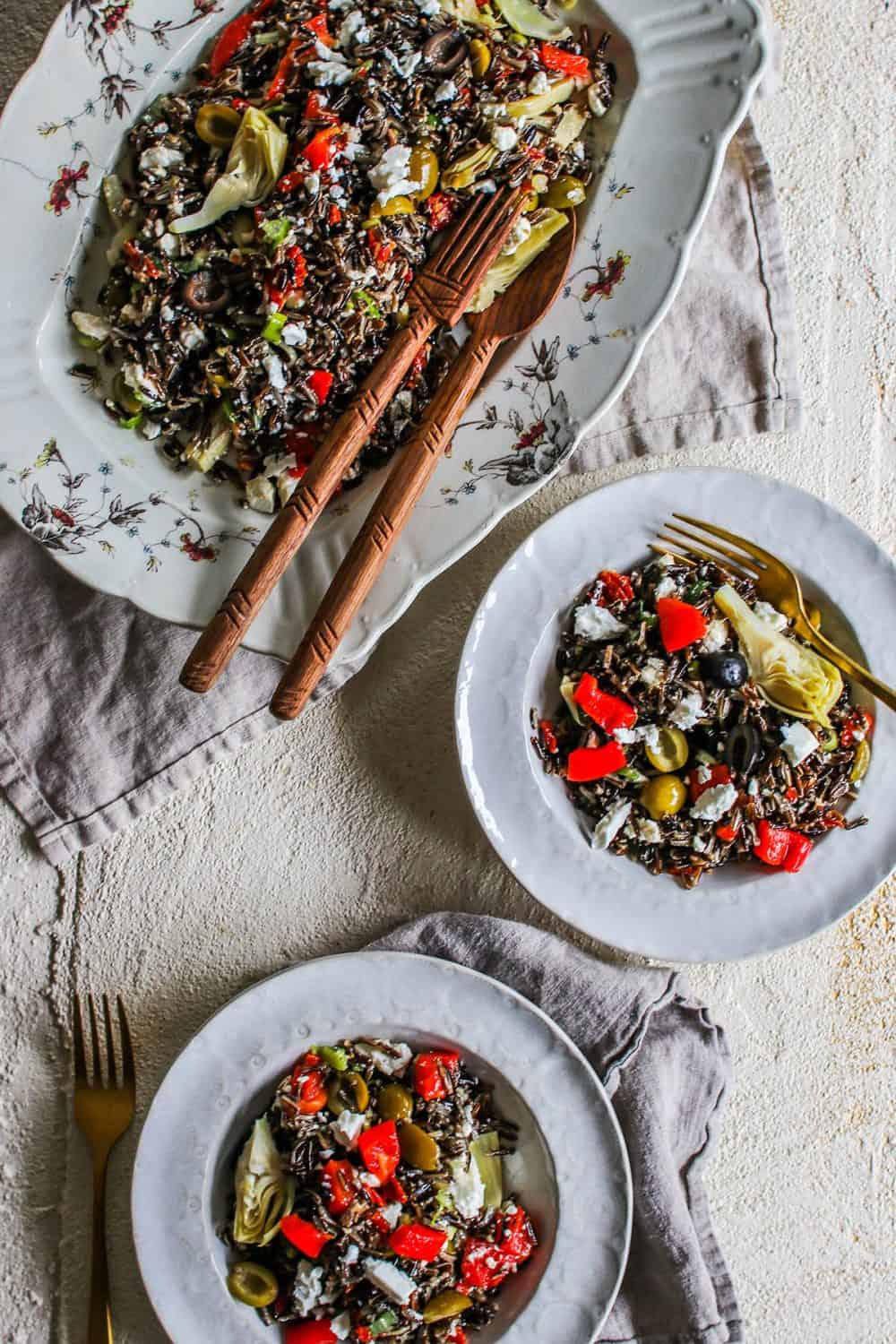 This recipe with wild rice is perfect for easy, delicious lunches all week long! You will never have to face another sad desk lunch.
Be sure to share your California Grown, wine and fruit filled creations with us by snapping a pic and tagging us on social using #CAGROWN.
Craving more CA Grown goodness? Follow us on Pinterest for fresh and fabulous recipe inspiration!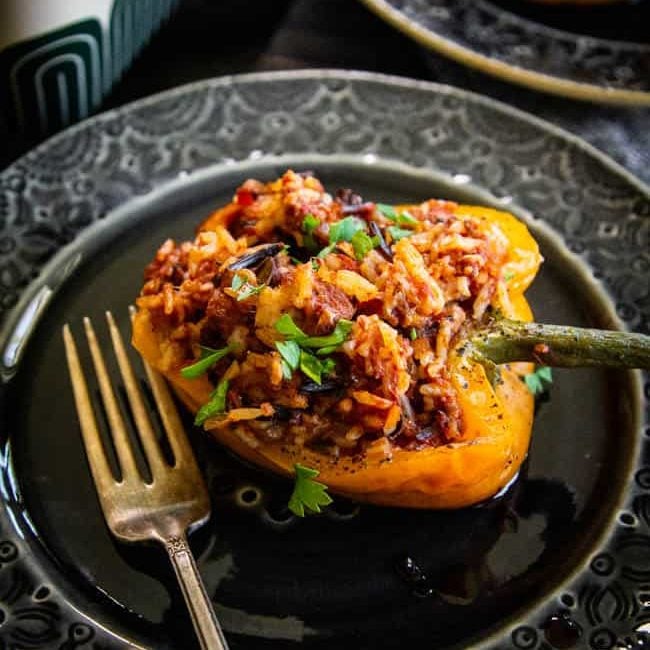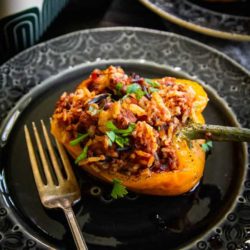 Easy Stuffed Bell Peppers recipe
This easy stuffed bell peppers recipe is brimming with the big, bold flavors of wild rice, hot Italian sausage, tomatoes, onions, garlic, and red wine!
Equipment
large baking dish

aluminum foil
Ingredients
2 tablespoons olive oil, divided.
1 yellow onion diced small.
1 clove garlic minced.
1 teaspoon dried oregano
8 ounces spicy Italian sausage
1/2 cup red wine, divided (we used Cabernet Sauvignon)
1 ( 14-ounce) can crushed tomatoes
4 bell peppers any color halved, through the stem. Remove the seeds and ribs with a sharp knife, then season all over with olive oil, salt, and pepper.
1 (8-ounce) package of cooked long grain white rice or sweet rice We used Jasmine rice. You could also use 2 cups of leftover or frozen rice of your choice.
1 cup cooked California wild rice see our blog post for tips on how to quickly cook perfect wild rice in the Instant Pot!
1 cup shredded mozzarella, divided.
2 tablespoons parsley, divided.
salt and pepper to taste
Instructions
Preheat the oven to 400°F and drizzle 1 tablespoon of olive oil in a 9-by-13-inch baking dish. Set the baking dish aside.

Heat a large 12-inch skillet over medium heat. Add 1/2 tablespoon of olive oil to the pan. When heated through, add the onions to the pan and cook, stirring frequently until tender, about 6 minutes. Stir in the garlic and oregano. Cook until the garlic is fragrant -about 1 minute.

Add the sausage to the pan with the onion mixture and cook, using a wooden spoon to break the meat into small pieces. Cook for 3 -5 minutes until no longer pink.

Add 1/4 cup red wine to the pan, increase the heat to medium-high and cook, scraping the bottom of the pan, until the liquid in the pan is reduced by about half.

Add the crushed tomatoes, salt, and pepper to taste then bring to a boil just to heat through. Set aside to cool slightly.

Meanwhile, add the remaining 1/4 cup of red wine to the bottom of the baking dish. Then prepare, season, and arrange the peppers cut side up in the baking dish. Set aside.

In a large mixing bowl combine the white rice and California wild rice with half of the mozzarella cheese, 1 tablespoon parsley, and the sausage mixture. Stir to combine then taste and adjust the salt and pepper if needed.

Divide the mixture between the prepared pepper halves, cover tightly with foil and bake for 30 minutes.

Remove the foil and divide the cheese amongst the tops of the peppers and bake for an additional 5-10 minutes so the cheese can melt and begin to brown.

Allow the peppers to cool slightly before serving. Garnish with any remaining parsley right before serving. Serve hot.
Video
Notes
1 (8-ounce) package of wild rice expands to equal approximately 2 cups of cooked rice.