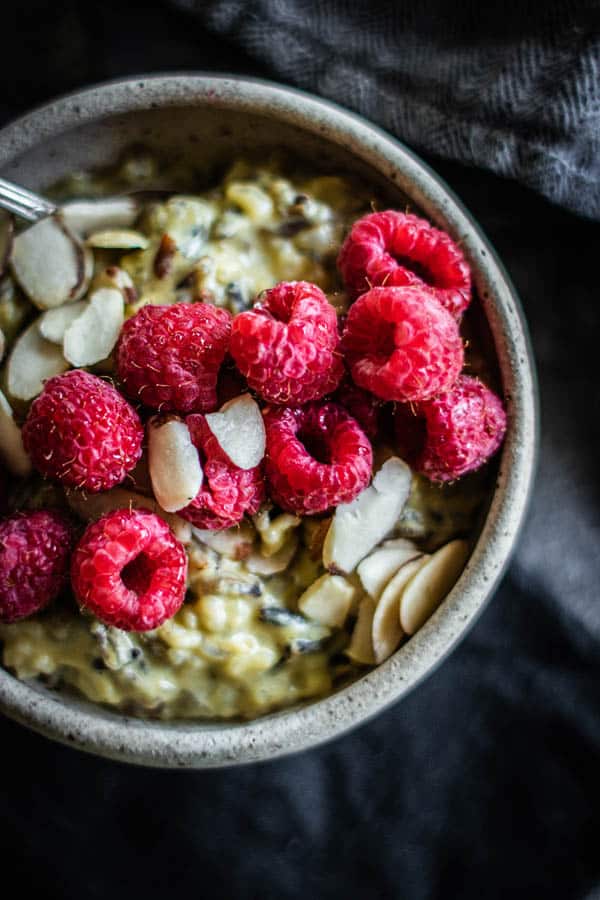 CA GROWN Blog
Discover. Learn. Connect.
An Easy Recipe for Rice Pudding with Wild Rice and Pistachio
May 25, 2021
Eat the Season!
Sign Up For Weekly Recipes
« Back to Recipes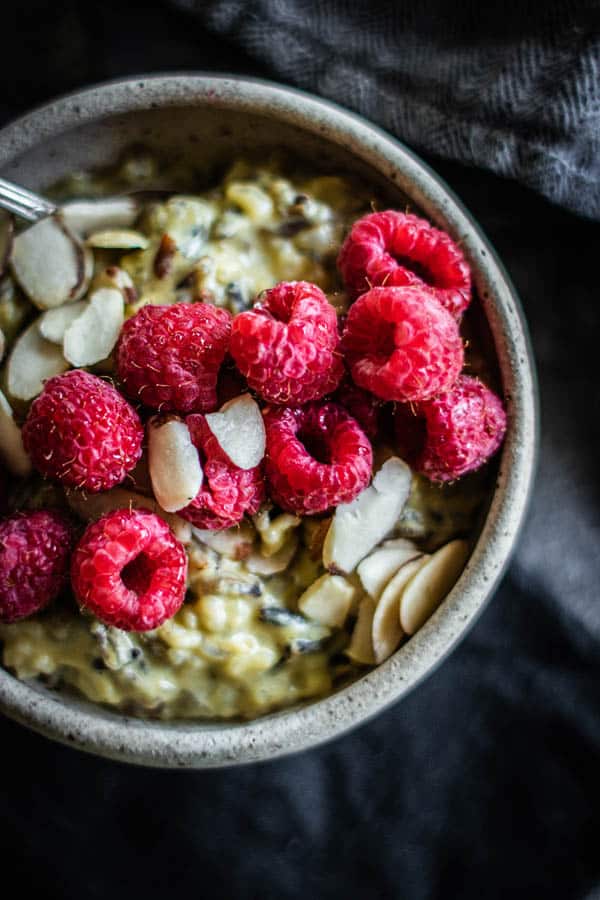 An Easy Recipe for Rice Pudding with Wild Rice and Pistachio
This easy recipe for rice pudding is made with creamy homemade pistachio milk and wild rice. Free of refined sugars, this rice pudding has a flavor profile that is pleasantly nutty and rich without being cloyingly sweet! Because this recipe is perfect for breakfast or dessert, this protein packed, plant-based rice pudding is the perfect addition to your next meal prep menu.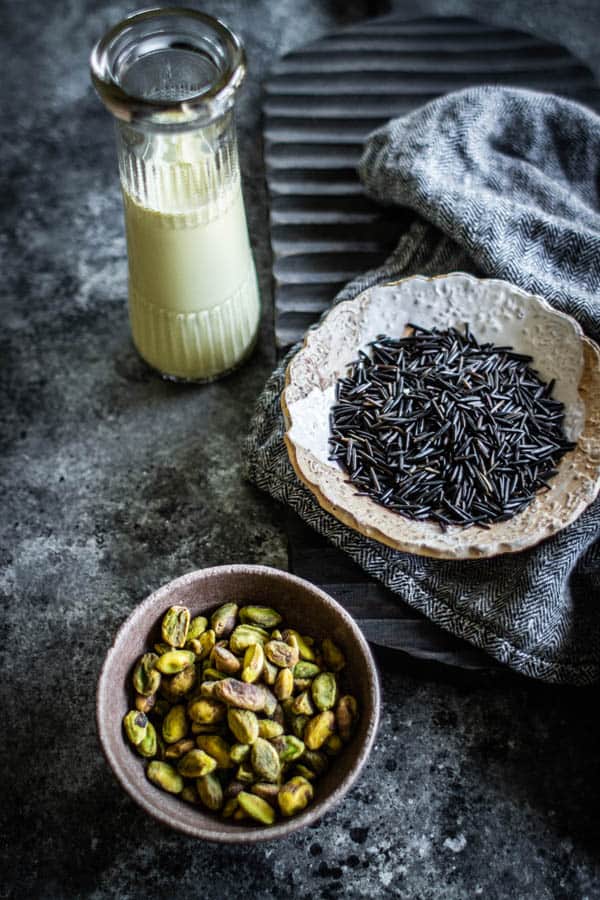 Once you have the key ingredients gathered, making rice pudding from scratch is really easy!
California Wild Rice. This rice mixes great with other grains like white or brown rice or even quinoa! ​Wild rice is great for stuffing, salads, and soups. You can even use it to add color and texture to breads and desserts.
Maple syrup. Creating an easy rice pudding recipe that was also free of refined sugar was very important to us. Now you can enjoy this dessert for breakfast too, or any time of the day really!
Pistachio milk. Get ready to take a trip to flavor town because, this pistachio milk is luxuriously thick and off the chain delicious. Naturally sweetened with California prunes and so easy to make, you may never buy bland, boxed nut milk again!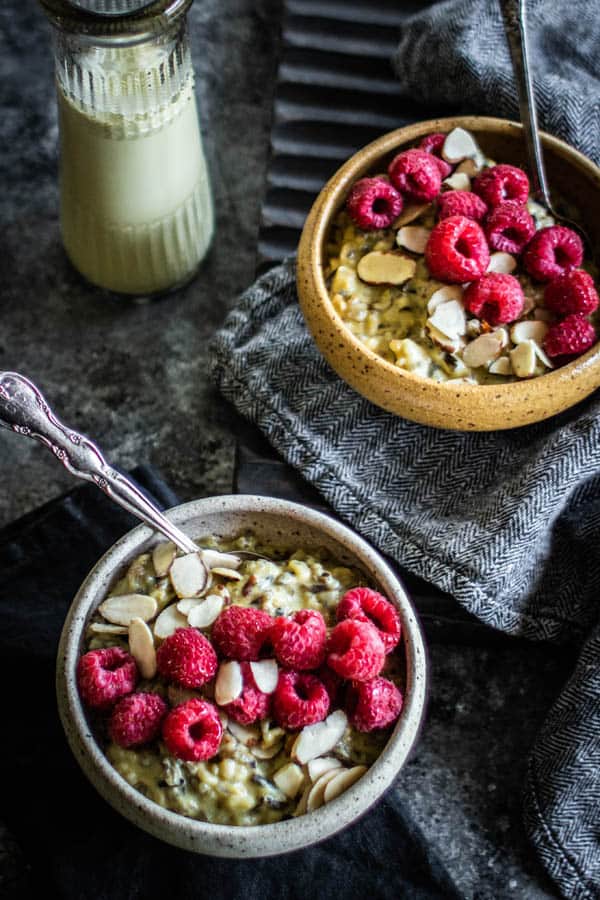 Our easy recipe for rice pudding starts with our homemade pistachio milk, here is how to make it!
Did you know that making nut milks at home is as simple as soaking, blending and straining?! It's true! Start by watching the How to Make Almond Milk video below. Once you watch the video, you will be able to make your own delicious nut milk variations at home too!
Looking for more delicious recipes that call for wild rice? We have you covered!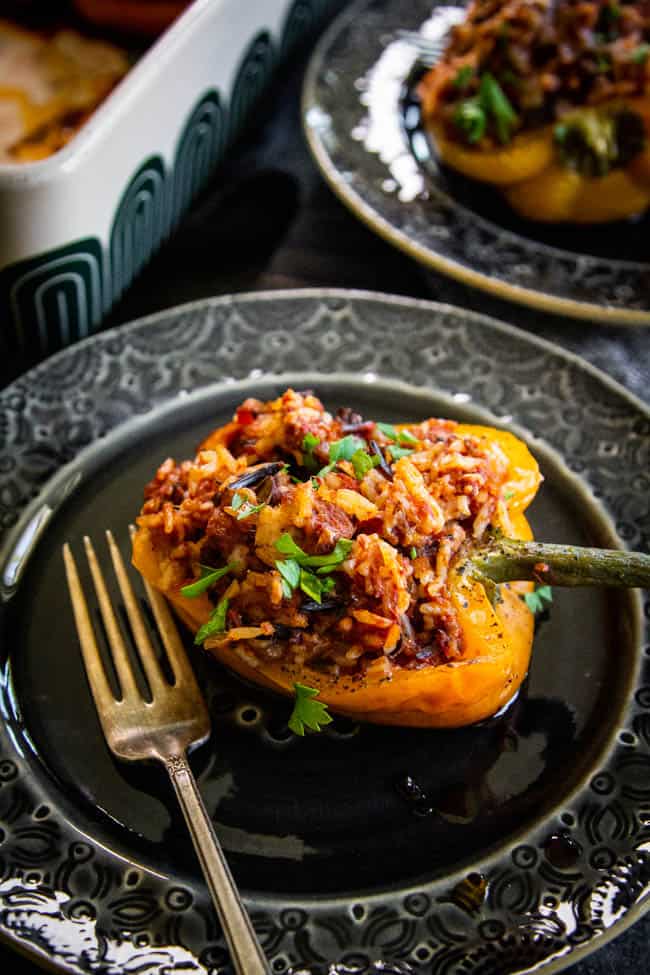 While hearty, this recipe is also brimming with big, bold flavors thanks to the hot Italian sausage, wild rice, tomatoes, onions, garlic, and red wine!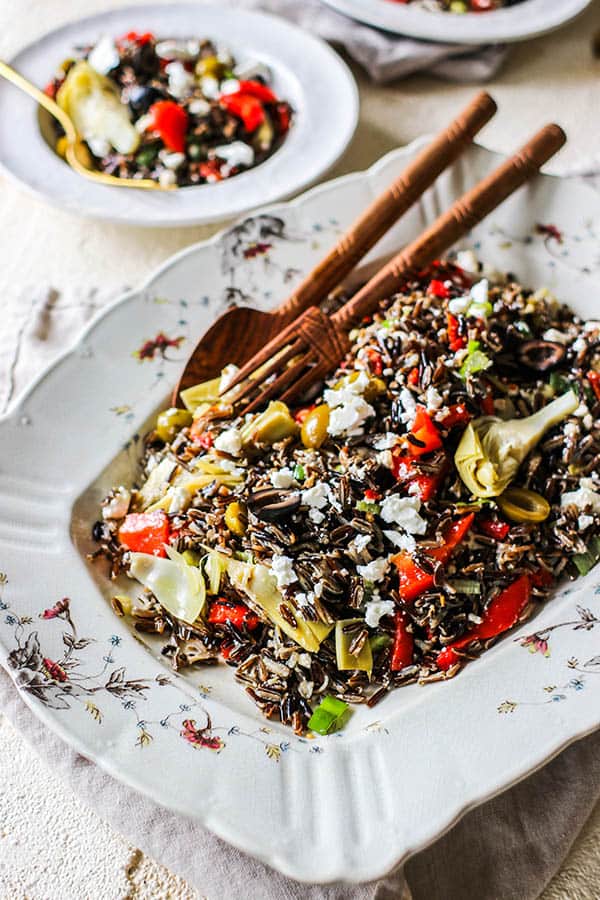 The California Wild Rice Advisory Board has us swooning over this cold wild rice salad that is packed with artichoke hearts, roasted red peppers, and olives. It's literally perfect for summer!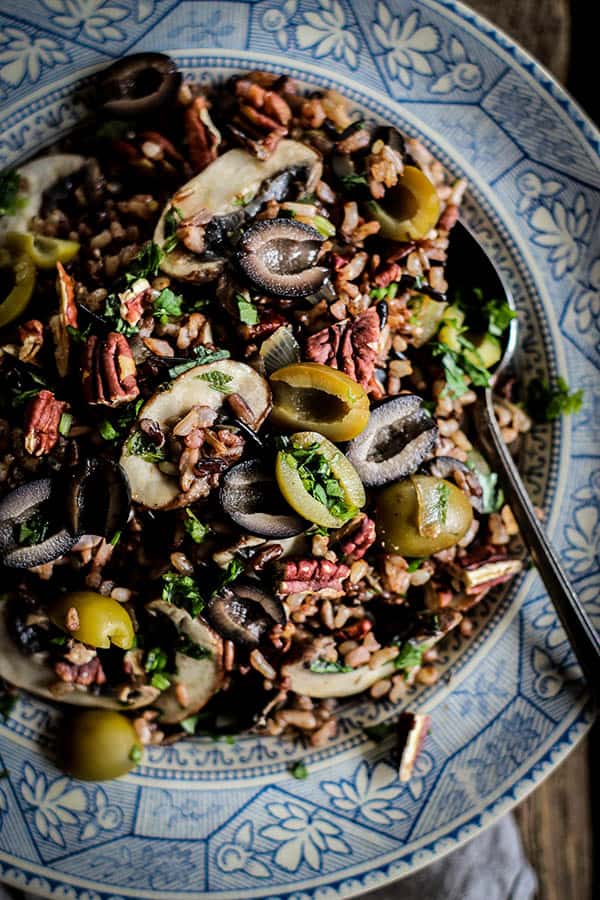 Forget everything you know about stuffing recipes and try this out of this world version from the California Wild Rice Advisory Board. This wild rice stuffing is studded with portabella mushrooms, olives, and toasted pecans for a sensational flavor that will be the hit of any table it is served at.
Share your creation with us by snapping a pic and tagging us on social using #CAGROWN.
Craving more CA Grown goodness? Follow us on Pinterest for fresh and fabulous recipe inspo!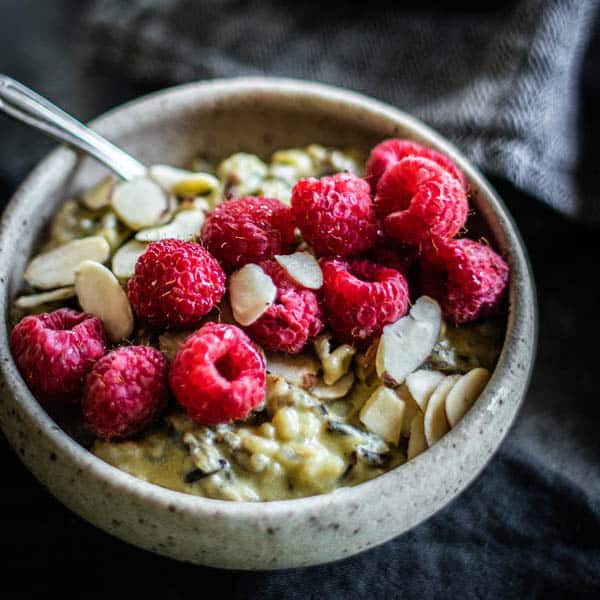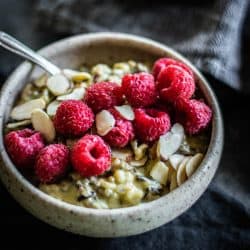 Pistachio Wild Rice Pudding
This easy recipe for rice pudding is made with creamy pistachio milk and wild rice. It has a flavor that is pleasantly nutty and rich. Plus, it's refined sugar free which menas this dessert can double as breakfast!
Ingredients
12 cups water
1/2 cup California Wild Rice
1/2 cup short-grain brown rice
1/2 cup maple syrup
4 cups pistachio milk
1/2 vanilla bean seeds scraped from pod or 1/2 tablespoon vanilla bean paste or extract
To serve
fresh raspberries
toasted almonds
Instructions
In a large saucepan, bring the water to a rolling boil. Add the wild and brown rice. Lower the heat, cover and cook gently for 40-50 minutes, until tender. Drain the rice and return it to the pan.

Add the maple syrup and 3 1/2 cups of the pistachio milk to the rice, bring to a boil.

Combine the cornstarch, salt, and the reamining 1/2 cup pistachio milk, stirring to combine completley. Add the cornstarch mixture to the rice and return to a boil. Reduce heat, cover partially and cook very gently over low heat, stirring often for 40-45 minutes more or until very thick and creamy. Stir in the vanilla extract.

Serve warm or cold with fresh berries and toasted nuts. Store any leftovers in the refrigerator for up to 3 days.
Notes
The pistachio milk in this recipe can be replaced for an equal amount of almond milk or other plant based milk. It can also be substituted with 1% or 2% milk, however the milk can curdle during the second cooking time if the heat isn't low enough. If swapping for milk be sure to stir vigilantly over low heat to prevent this from happening.
Frequently Asked Questions about Wild Rice
How many calories are in a serving of wild rice?
One half cup of raw wild rice is only 358 calories!
Is wild rice gluten free?
Wild rice is naturally gluten free and grain free, as wild rice is not technically a rice, but a semi-aquatic grass native to North America. 
What makes California great for growing wild rice?
Northern California has a Mediterranean climate, which brings long, dry, and hot days and nights from April to October. The lack of rain allows for wild rice kernels to stay on the plant until harvest time. 

An additional factor that contributes to California's prominent wild rice industry is the lack of pest disease, where it's only main pests are blackbirds. Thanks to California's warm and dry climate, it proves difficult for pests to invade the wild rice crop. More, California wild rice needs to be reseeded annually to grow its new crop; therefore, the fields are worked and reduces the chance for pests to call the wild rice paddies home.