Get to Know Sonoma County Produce
By Aida Mollenkamp, Salt & Wind Travel
If you're here, then you've probably already learned a thing or two about all that's grown here in California.
You may know that the state grows over 400 different crops and commodities, when Farmer & Farm Worker Month is, what is on California produce season chart, or the answer to the question "what does California produce?"
But this here is a big state, and you'll find that certain crops are best suited to certain areas – like how avocados love the climate in the south of the state and that lettuce thrives in the desert areas and Central Coast. But some regions have a variety of microclimates, which means they have a lot of different produce.
Case in point: Sonoma County.
In terms of size, the county is just 29th in California's 58 counties, but across the almost 1,600 square miles of Sonoma County, there is a variety of topography and, as such, climates.
There Are A Ton Of Microclimates
Spend time driving up the rugged coastline and you'll encounter misty mornings full of fog. Explore the foothills just inland around Guerneville to Sebastopol and you'll experience cooler mornings and moderate temperatures all day.
The Carneros area into the Petaluma Gap gives you that same morning fog as the coast, which tends to turn into sunshine and warm temperatures by midday. Inland towards Sonoma Valley or up towards Healdsburg, it will often be downright hot unless you go to the top of the Mayacamas range.
It Has a Rich Agriculture History
The indigenous communities (namely the Pomo, Coast Miwok, and Wappo) who called modern day Sonoma home were mostly hunter-gatherer societies.
As such, Sonoma's agriculture history dates to the Mission period in the early 1800s, during which missions like San Francisco Solano raised everything from cattle to wheat.
However, as with many parts of California, things really took off during the Gold Rush as pioneers arrived. The fertile farmland made Sonoma County a go-to for cattle ranching. Soon, crops as diverse as wheat, cherries, apples, prunes, and pears could be seen.
Things really got going when Luther Burbank, a celebrated horticulturist and botanist, brought over 800 varieties of agricultural strains he developed to Sonoma, including fruit, flowers, grain, and vegetables.
There were said to be more than 250 wineries at the turn of the 20th century. However, prohibition severely affected the overall number, and afterward only about one fifth of the 250 wineries survived.
These days, Sonoma has a thriving agriculture scene. It's well known for wine, cheese, cattle, and poultry production-yet extends well beyond that.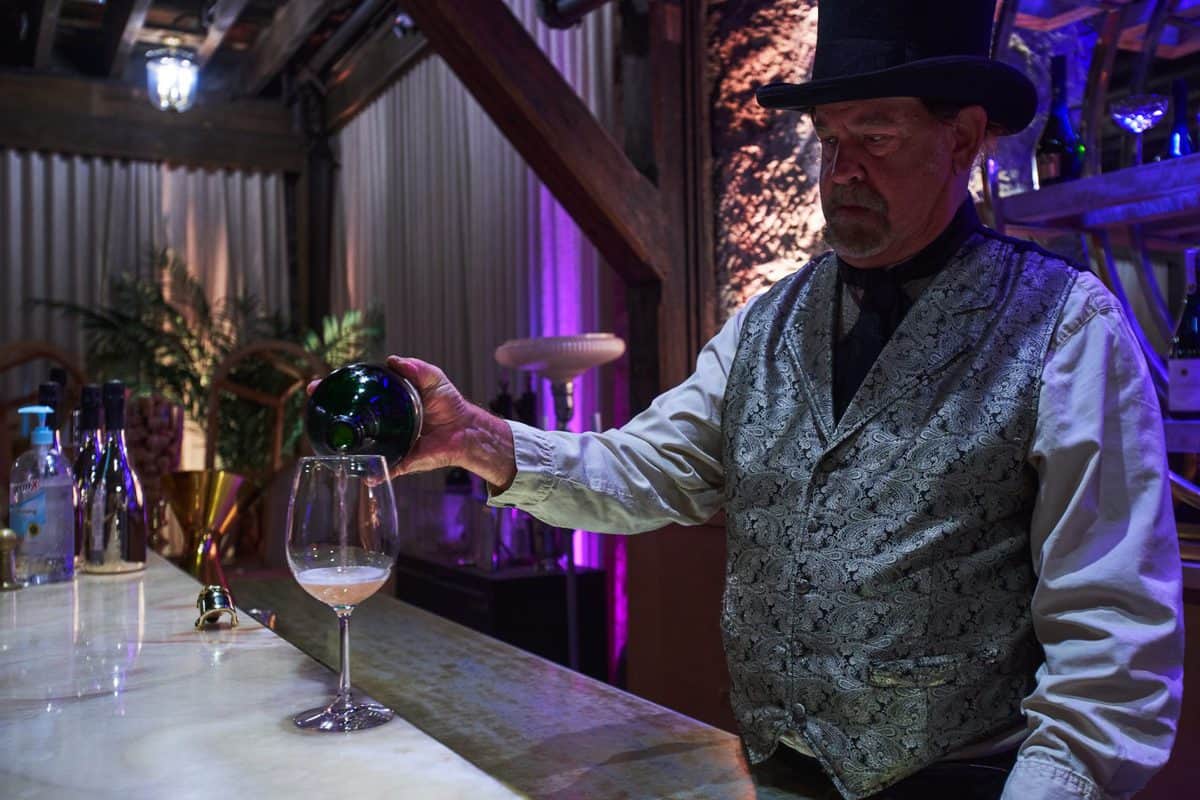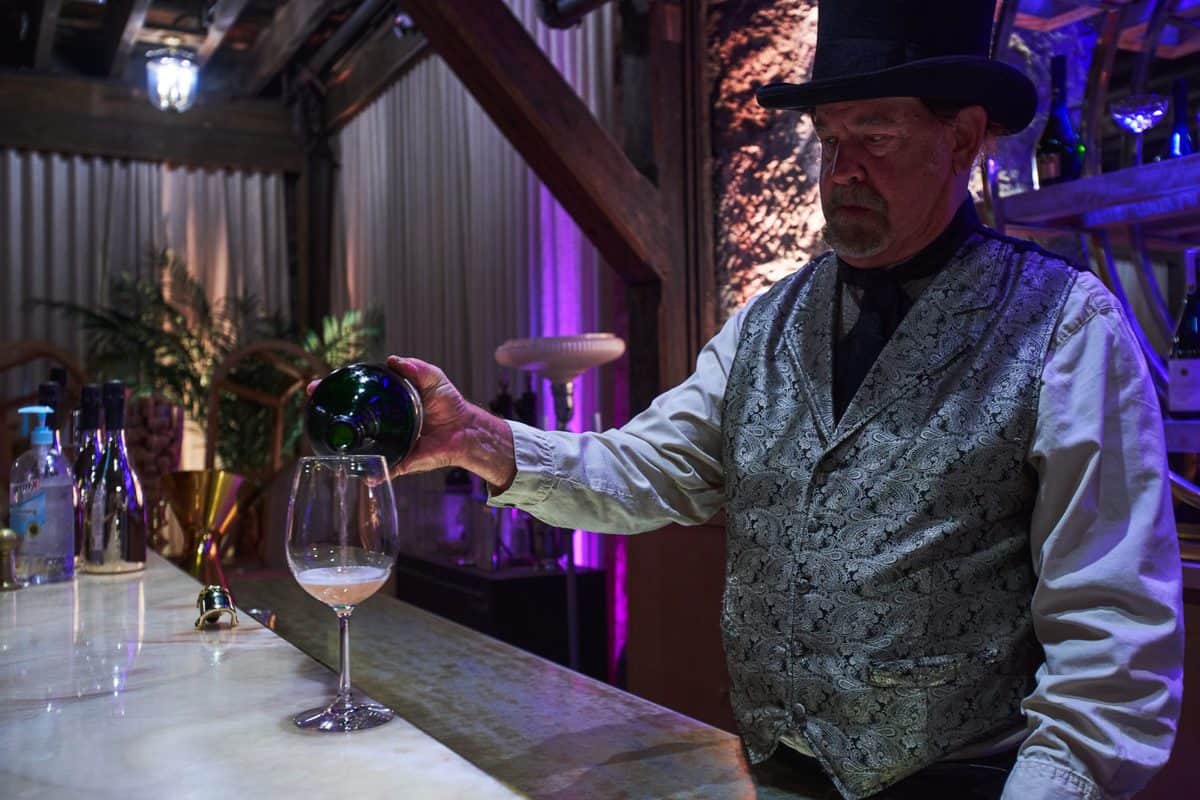 It's Known For Wine
As one of the premiere wine regions in California with over 500 wineries, Sonoma County needs no introduction. The diverse landscape means a lot of variety in wine production as well, with everything from sparkling wine to bold reds.
Pretty much anytime of year you can travel to Sonoma for a wine tasting, and learn about the various microclimates and the various types of winemaking practices in play. To learn more about local farmers involved in wine production, read this interview with Ceja vineyards.
As Well As The Dairy
There is a long tradition of dairies in the county and today you'll find that is still very much the case. And all that dairy production means a lot of dairy products including milk, yogurt, and cheese.
Largely concentrated across the western part of the county, there are more than 30 creameries, many of which you can visit and whose products you can shop for at your local grocery store if you live here in California.
But A LOT Can Grow In Sonoma
All that variety in climate and topography that we talked about earlier?
It means there is a ton of diversity in what can be grown. In Sonoma, something comes into season each and every month.
Throughout the county's history, various crops have been introduced, starting with the Gravenstein apple brought by the Russian immigrants to Fort Ross in the early 1800s. Today, Sonoma is known for other crops (beyond those already mentioned) including mushrooms, squash, tomatoes, beans, and olives (largely turned into olive oil). You can also find stone fruits like plumcots and peaches here too.
These days, there are a slew of farms of all sizes growing a variety of local produce.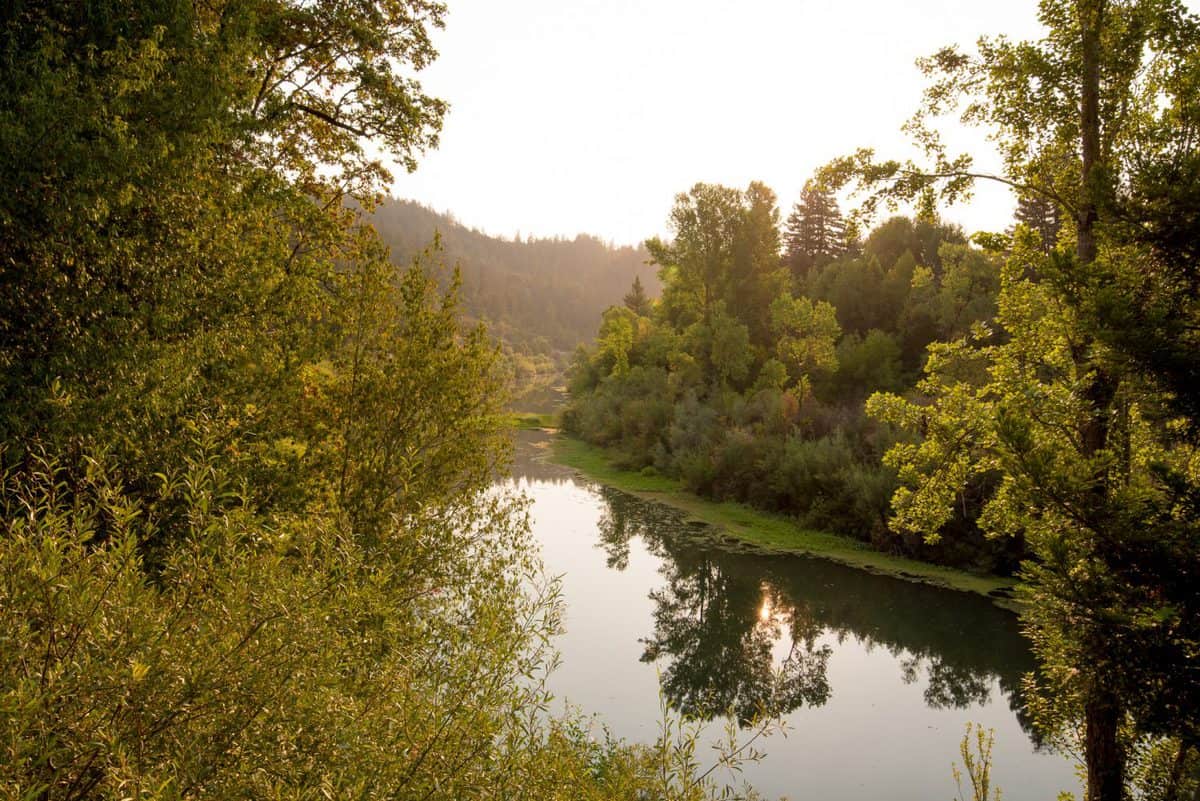 Sustainable Agriculture Is A Way Of Life
Dating back decades, Sonoma has been very involved in the conversation regarding sustainability in agriculture. This is probably little surprise, since the state of California is a global leader in sustainable winemaking; however, farmers well beyond wine are also committed to sustainability.
Read about first generation farmer, Andra Davis Cetina of Quarter Acre Farm who is helping advance the conversation. Also check out a few of the wineries focused on regenerative agriculture.
Here's How To Get A Taste Of Sonoma
Now that you know a thing or two about local produce from Sonoma, you're likely wanting to get a taste of it. Here are a few ways to do just that:
Go to a Sonoma County farmers market: Pretty much everyday of the week there is a certified farmers market happening in Sonoma County. Make a stop at one when you're in the area and get to know the produce and the farmers yourself.
Eat at local restaurants: As you can imagine, a lot of the restaurants focus on serving seasonal, local produce so you can pop in for a bite and get a taste of the area.
Stop at a farm stand or book a farm visit: As you drive around the country, you'll come across many farm stands. But you can also plan a farm visit at local businesses ranging from creameries to olive oil producers, and from wineries to lavender farms.
Order Sonoma produce online: Finally, if you can't make it to Sonoma in real life, you can look for Sonoma produce on your grocery store shelves or even have it delivered to you!
As you explore all Sonoma has to offer, be sure to share the love! Use #CAGROWN and tag @cagrownofficial on social.