Meet a Farmer: Amelia Ceja of Ceja Vineyards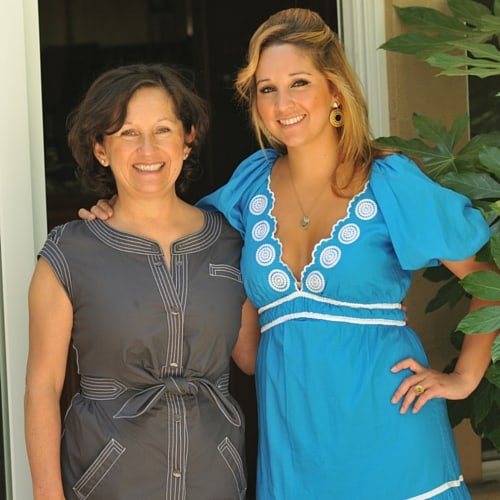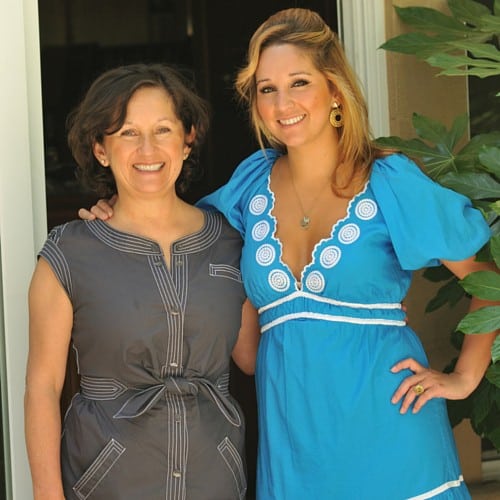 Ceja Vineyards is an ultra premium Latino family owned winery founded by Amelia, Pedro, Armando and Martha Ceja – first generation Mexican-American winegrowers in the Napa and Sonoma Valley. We caught up with with Amelia and learned about her passion for farming and family.
CA GROWN: What are you doing today?
Amelia: I just got back from my trip to the Washington DC area. I was doing a cooking demo at the Smithsonian; I was there for 10 days. I'm almost done catching up with thanking everyone for their time and everyone I met there. Later on today we are going to be hosting a big Twitter influencer who writes about wine and food. I'm going to be doing pairings with authentic Mexican dishes and our wine. I'll make stuff like little quesadillas or carnitas or quesadillas with guacamole and fire roasted salsa. That's what I did at the Smithsonian as well, food and wine pairings. It's nice that it's raining today because it's helpful to catch up on computer work.
CA GROWN: What is your favorite thing about farming?
Amelia: Well it's the entire cycle. In Mexico I grew up on a farm, we grew a variety of agricultural products and raised different types of animals. Once you're a farmer you're a farmer for life. When I arrived here in 1967 I saw the full cycle of growing. It's so magical and beautiful. For example, within the next month the vines on my farm are going to be flowering and not many people know they even flower. They are very delicate and beautiful. After that they become dormant then in June and July the leaves get all the energy through the sun and put all that energy into creating clusters of grapes. Seeing them mature, it's so exciting! And then of course harvest, it can start as early as August for sparkling wine but it typically starts in September. And then the cycle starts over. It's wonderful. And of course tasting the wine, that's even better. Pairing them with food is the ideal situation.
For me it's also being very respectful to farming. I was fortunate in 2015 to be able to go to Washington DC to meet with legislators to ask that farm worker legislation be revised. It was revised and now it prohibits anyone under the age of 18 to apply pesticides or be near pesticides. It's really wonderful because we want to make sure that the farm workers are protected as well as the environment.
CA GROWN: How do you give back to the community?
Amelia: Well we've been active in our community since before we launched our brand and it's continued since in many different ways. I was involved in bringing awareness to youth about the contribution of labor leaders like Cesar Chavez and their contribution here in Napa Valley. I actually worked under the United Farm Workers Union way back in the day and my father was also the President. We're very aware of social injustices. I volunteer a lot and teach children how to plant and grow their own food. Even children who live in an apartment can still grow a tomato or two. We try to make them aware of what they put in their bodies. There's a high diabetes epidemic in the Latino population. Not necessarily from ignorance but from not having access to food. I also volunteer at the farmer's market. I've been on the board of many non-profits throughout the years. We also put our pennies where our words are. We have been able to raise hundreds of thousands of dollars through fundraisers with Napa Valley Vintners through dinners here at Ceja Vineyards and most of the profits have gone to early education and healthcare. We're all in it together. It is up to us to make sure we are good role models for future generations.
CA GROWN: What drew you into the farming profession?
Amelia: Well I come from a farming family in Mexico and my grandmother had one of the best organic gardens in her own backyard. My grandfather had legumes fruit trees, cows, chickens and pigs…everything. I appreciate great ingredients for my food and I was introduced to it since I was born. I've been cooking since I was very young. It all stems from food, I like food that tastes great and is fresh. And what's cool was that my grandparents farmed so only family members helped out on the farm and it's really great because we had a room that was sort of like a storage room where my grandparents stored a lot of the grains for the year. And we never ate out of season we only ate whatever was available. It's so communal just gathering around. The life that I have led has revolved around the kitchen. Farming is one of the most noble, hardest and important professions, it dictates what people eat and it is also a difficult profession because you're at the mercy of Mother Nature.
CA GROWN: What are your hobbies or pastimes when you're not farming?
Amelia: I love to travel and I'm a museum junkie. I love to read; I read anything related to wine and food. I love to hike. I love to garden and go out to dinner with the family. I used to play a lot of tennis; my arthritis was preventing me from playing. I think just being more conscious of what I eat, I can now go back to tennis just from eating a very healthful diet. I love movies, foreign films. And my all time favorite hobby is cooking, it's not just a hobby it's my passion. More than anything else, cooking is what I like to do. To see the joy on my family or guests' faces, it's just so spiritual and therapeutic. If I'm stressed out all I have to do is open the fridge or look in the pantry and create something, so delicious and so therapeutic.
CA GROWN: What advice would you give to someone who wants to become a farmer?
Amelia: Be ready to get dirty, sweat a lot and work pretty hard physically. Farming is the most rewarding thing you can do. When you're growing or raising something it tastes so much better. The effort it takes to grow the crop pays off, it tells you a lot about the crop. Anything that is grown shows Mother Nature's perfections or imperfections. For example, last year we had a smaller crop of grapes due to the drought but the quality of the grapes was fantastic. When selecting what you are going to grow, you have to be an expert about that agricultural product. Be kind to Mother Nature and the environment. Farm sustainably because we all share one home and we want to keep it as healthy as possible, not just for future generations but also hopefully for eternity.
CA GROWN: How is it working with your daughter at Ceja Vineyards?
Amelia: It's actually quite fun that at any given time three generations of women are working together because my mother-in-law also helps us out a couple of days a week. There's her, my daughter Dalia and me all working together. For Dalia's entire life, the only home she's ever known was here in Napa. Since we moved here to start our vineyards she has been exposed to the process of grape growing. She went to school in San Francisco and has a degree in communications and two years ago she finished her executive MBA at Sonoma state. She has her own brand with naked wines. She brings a millennial view on how to sell wine and also for social media. We are a lot alike and sometimes we butt heads, but we do have great respect for each other and we love each other very much. We just did an event in the city and it was so fun both being on the same page. We were able to sell wine directly to the consumers. It was so fun and just going out to dinner and talking. We both love food and movies and we like going to the gym. I'm very proud of all of her achievements. She's just starting, there is so much more she is going to accomplish in her life she's beautiful inside and out and I'm very proud of her. It's wonderful to have children and it's wonderful to experience having both genders. I also have two older sons. It's lovely because we worked hard on raising a non-gender household. Dalia also mowed the lawn and the boys also washed dishes and did laundry. It's just really great to be a parent to three wonderful young adults.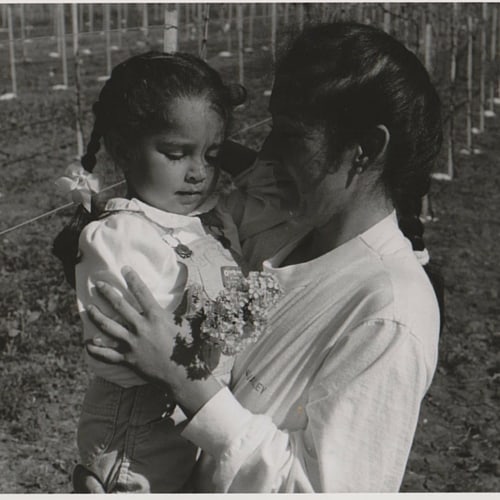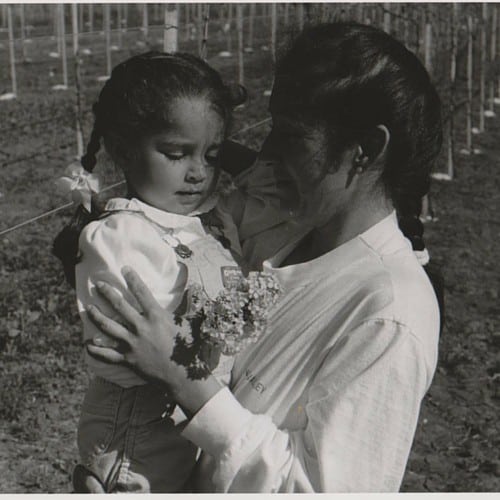 Learn more about Ceja Vineyards in this video: