Meet a Farmer: Andrea Davis-Cetina of Quarter Acre Farm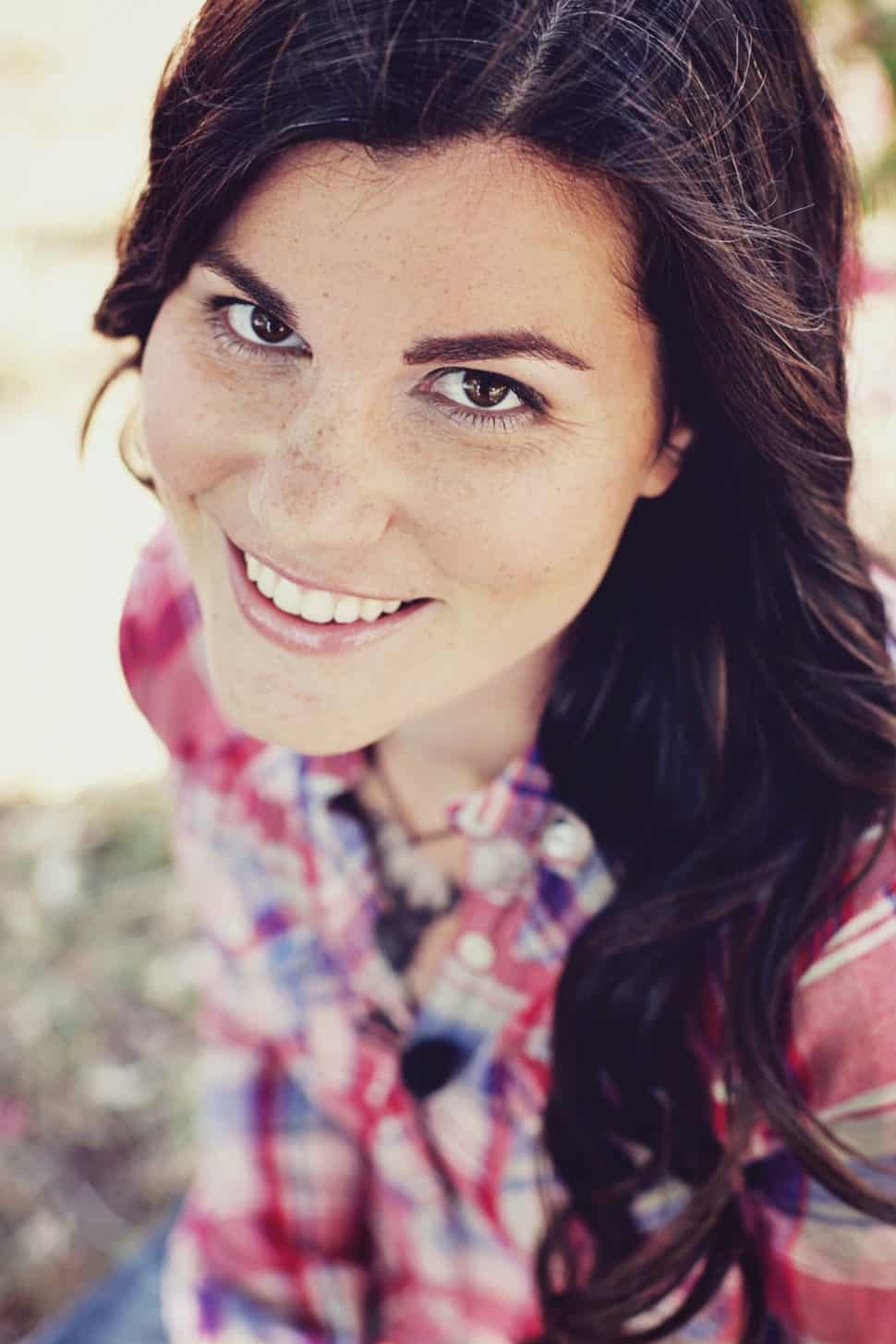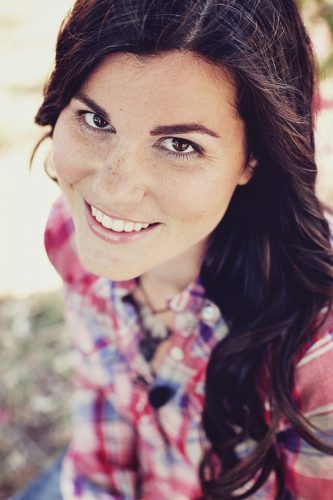 Photo Credit: In Her Image Photography
Meet Andrea Davis-Cetina, Owner of Quarter Acre Farm in Sonoma, California. As a first-generation farmer, she's learned everything she knows about farming through the help of professors, colleagues and her own experiences.
Learn more about Andrea, how she fell in love with farming in college, and why she encourages learning about agriculture both on and off the fields.
CA GROWN: Tell me about the history of the company and the role you play.
Andrea: I started Quarter Acre Farm in 2008 and I grow certified organic vegetables and seedlings. I grow heirloom and cherry tomatoes, winter squash, pumpkins, dried beans and popcorn. I started on a quarter acre and that's where the farm's name comes from. I've expanded over the years and I grow on a full acre now, and I have greenhouse space for the seedlings. I don't have any employees, I'm the only worker, and that's by design.
CA GROWN: What does a typical day look like for you?
Andrea: It depends on the time of year, but right now my day basically involves getting up early, coming to the farm, picking cherry tomatoes and doing a bit of maintenance on the farm. Right now, I'm really in harvest mode because everything is already planted. I also sell at farmers' markets on Friday mornings and Sunday evenings. I sell to a small wholesaler and a few restaurants as well.
CA GROWN: What drew you into the farming profession?
Andrea: I studied sustainable agriculture at Hampshire College in Massachusetts, but I didn't enter college planning to study agriculture. I originally went to school to study photography and fine art, but Hampshire had a large working farm and I needed a work-study job, so I gave it a try and loved it. I spent the rest of my college years working on their farm during the school year and studying sustainable agriculture, ecology, anthropology and those types of courses in the classroom.
During the summers, I was apprenticing on farms up and down the East Coast to get hands-on work experience. During the first summer, I thought about how much I really liked studying agriculture and working on the college farm, but asked myself if I really want to do this as my job. I got an apprenticeship at a farm in Maine where I worked six long days a week and I absolutely loved it! It made me want to farm even more. Some of my professors also told me that once people work on farms, their idea of becoming a farmer diminishes. But for me, my desire to become a farmer was made clear.
CA GROWN: What are some ways your company gives back to the community?
Andrea: I have a weekly radio show called Sustainable Growing with Quarter Acre Farm on 91.3 FM here in Sonoma. It's available anywhere in the world through live streaming. I also have a podcast where I interview individuals and organizations focusing on different topics.
One reason I started doing a radio show is because I realized that information about who's growing locally and what resources are available for farmers wasn't readily accessible, so I try to fill that gap.
I also do what I can to help organize farmers in my community as well. I'm active in the Sonoma Valley Farmer's Guild and I'm certified organic through California Certified Organic Farmers (CCOF) and I sit on the board of directors representing Sonoma, Napa and Marin counties. I've also gotten involved in the Organic Trade Association through their farmer advisory committee. On a local level, I'm on an advisory group for the local high school FFA's Sustainable Ag Academy. I try to find ways to stay active by both increasing the number of farmers in the local and national communities and by making sure that farmers like myself have a voice when it comes to local and national issues.
CA GROWN: What are your hobbies or pastimes when you're not farming?
Andrea: For me, I really love farming and agriculture because I love the seasonality of it. I don't farm in the winter, so I take about a month off and that allows me to have some down time. During the growing season, I only have time to farm and not much of anything else. When I'm in the off-season, I visit my family on the East Coast and sleep in. But I'm passionate about agriculture, so almost everything I do is pretty much farm-related.
CA GROWN: What's the most rewarding part of your job?
Andrea: It's pretty rewarding to be able to see the growth of the plants in the field. Seeing them start as a little seed in the greenhouse and the plan you create for the season really blossom into beautiful crops and come to fruition is a great feeling.
CA GROWN: What's something that's unique about your business or makes it stand out?
Andrea: One thing that's unique is that I am really small and I focus on growing different products like popcorn. I'm also really dedicated to growing certified-organic produce and selling directly to my community. Because I'm such a small operation, when I sell at the farmers' markets people get to meet me. So not only is my produce accessible to the community, but I'm also there to answer any questions that they might have about it.
CA GROWN: What has contributed to your past success and what are you doing to ensure success going forward?
Andrea: Keeping good records, especially when it comes to what I sell because I'm able to change up the mix of what I'm growing from season to season. Right now, I mainly focus on five crops. When I first started my farm, I was doing about 40 different crops and had a much different model. But I kept detailed records from every farmers' market and the restaurants I sold to. It wasn't just how many tomatoes I sold, it was how many heirloom tomatoes, cherry tomatoes, etc. It helped me to see what was selling and what wasn't. It's difficult sometimes as a farmer when you really enjoy growing something, but no one is buying it. Being able to step away from your personal feelings about what you're growing and looking at it from a business standpoint is very valuable.
CA GROWN: As a California farmer, we know that you have a long list of activities you undertake on your farm to care for the land and its resources. What are one or two ways that you're most proud of or you feel are innovative ways you care for your land?
Andrea: While I'm certified organic, I still don't use any organically-approved or natural-based pesticides and I really strive for balance in the biodiversity of insects and critters on the farm. I try to mimic the natural growth processes to have healthy plants and soil. Of course, I plant cover crops and rotate and all those things as well, but I strive to have a balance in the field. I don't freak out when I see some aphids in the field, I just try to do what I can to encourage the good bugs to balance out the bad bugs.
CA GROWN: What advice would you give to someone who wants to become a farmer?
Andrea: Do your research, and read a lot. If you can, take some agriculture courses, even if it's just a certificate program. It doesn't necessarily have to be a degree, but at least some formal training would be good. Majoring in sustainable agriculture made me study and learn about things that I wasn't necessarily interested in, but they were important in agriculture.
I also suggest going out and getting a job on a farm or becoming an apprentice. You really need to see what the day-to-day experience of farming is like. By working for another farmer, you're able to gain knowledge that the farmer has spent years learning.
I didn't grow up in a farming family so I don't have the historical knowledge of agriculture for both natural settings (why things grow well in certain areas, what crops were grown 100 years ago, etc.) and ag policies (why there's certain programs or paperwork you need to do).
I talked to some of my peers that were also first generation farmers and they were frustrated with the culture shock of farming. That made me realize just how important it was that I took the anthropology, ecology and ag history classes in college. I didn't have the conversations at the dinner table growing up in a farming family, so I had to have a crash course in that through college and it's served me very well.